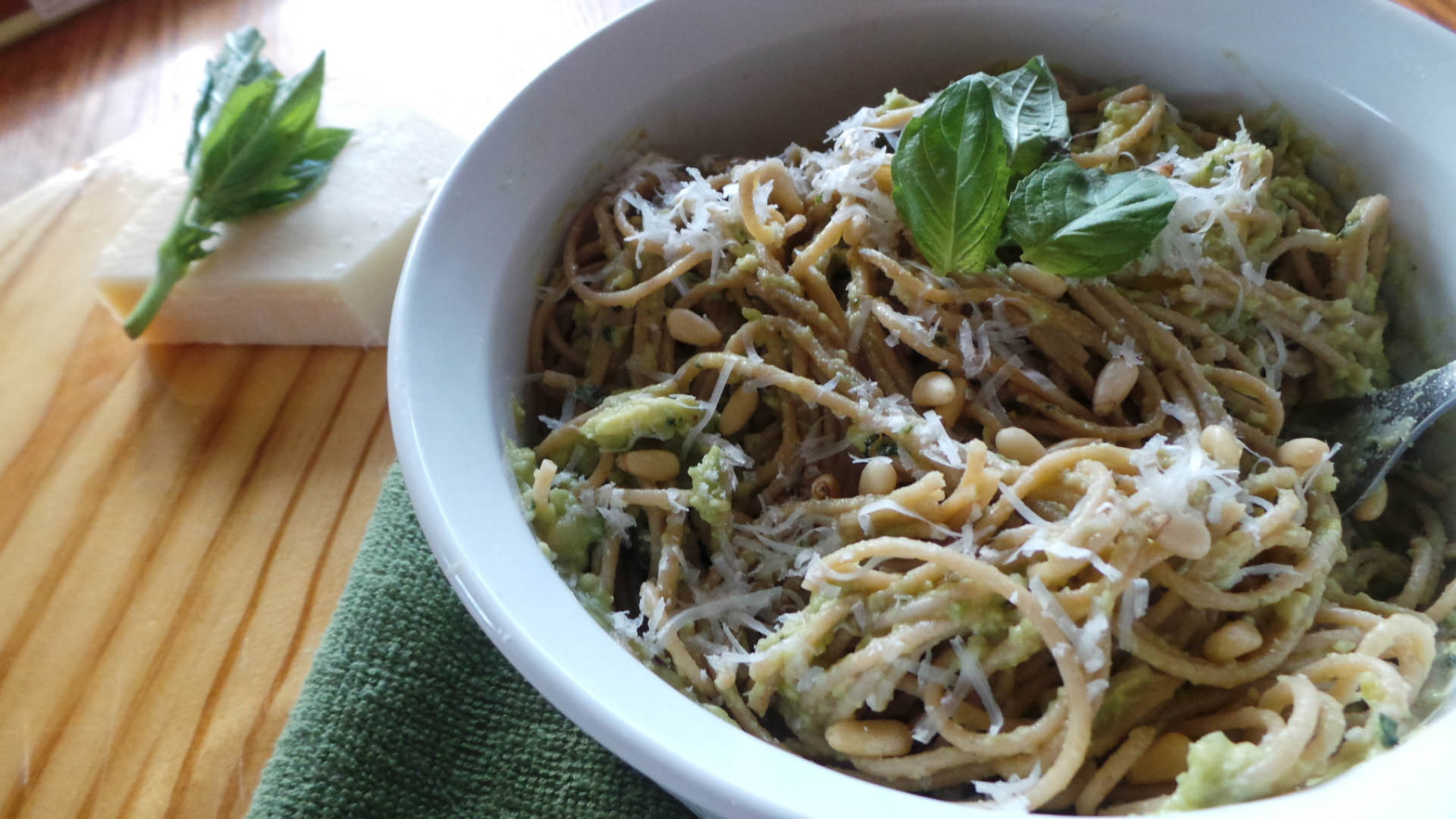 It could either be a Tuesday night and you have little-to-no time to prepare a meal, yet you just spent a fortune celebrating last weekend's fun, so eating out is not an option. Or maybe it's a Friday night and you're staying in to "do your homework," yet somehow find yourself in the kitchen while your textbooks still remain unopened. I really can't stay out of the kitchen can I?
Whether it is your busy Tuesday evening, or you're trying to pass time cooking on a boring Friday night, Avocado Pesto Pasta is your dish. If you have two ripe avocados, a few staple ingredients, and some fresh basil, then this is all yours. The only thing you have to cook for this dish is the spaghetti noddles. Yes. This is a 15 minute meal.
PS: I dressed mine up with some grated Parmesan cheese and pine nuts. Completely optional though!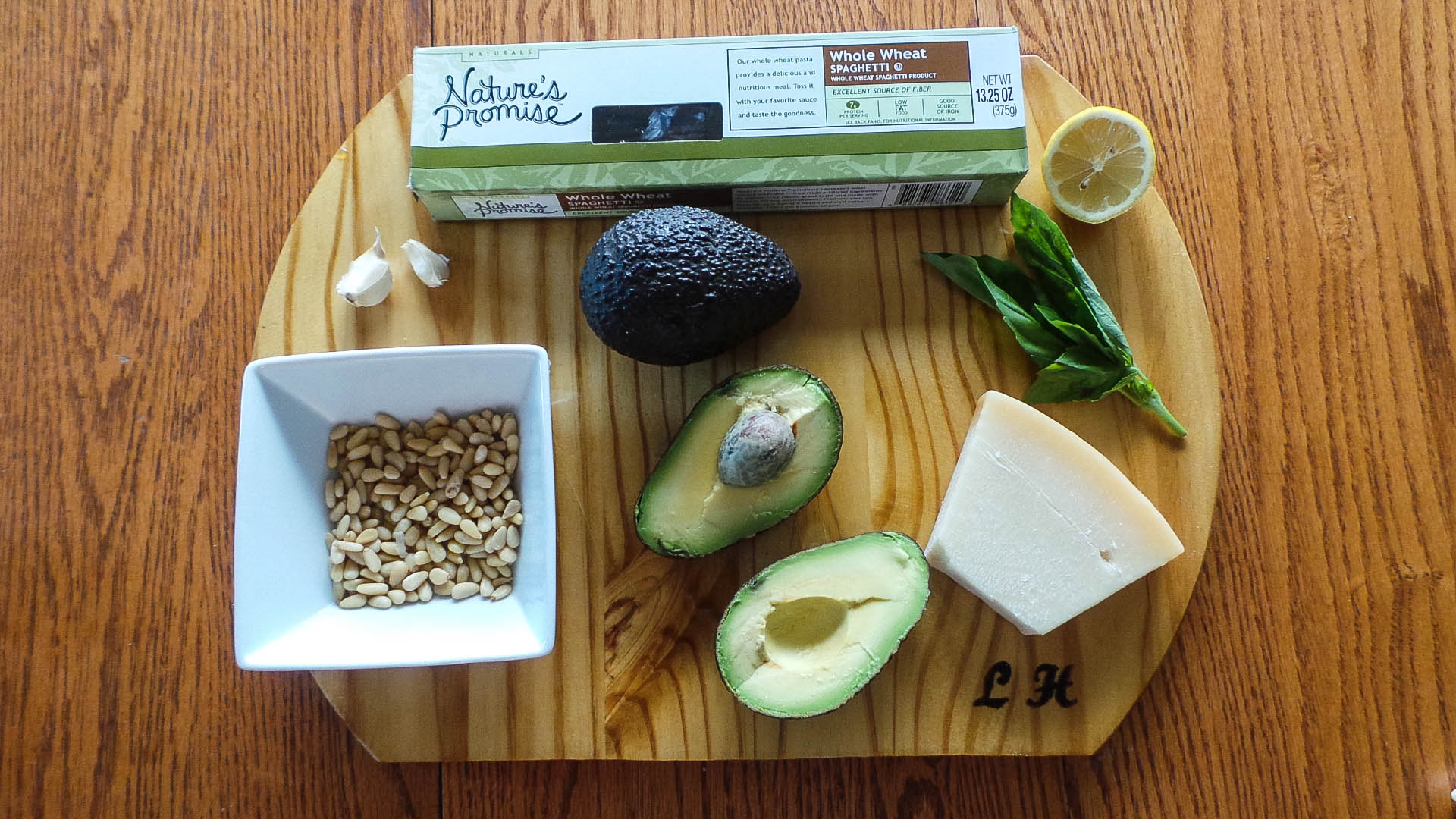 I left olive oil, salt, and pepper out of the picture. Like who am I?
Salt is the most commonly used seasoning, btw.
Do you see what culinary school is doing to me?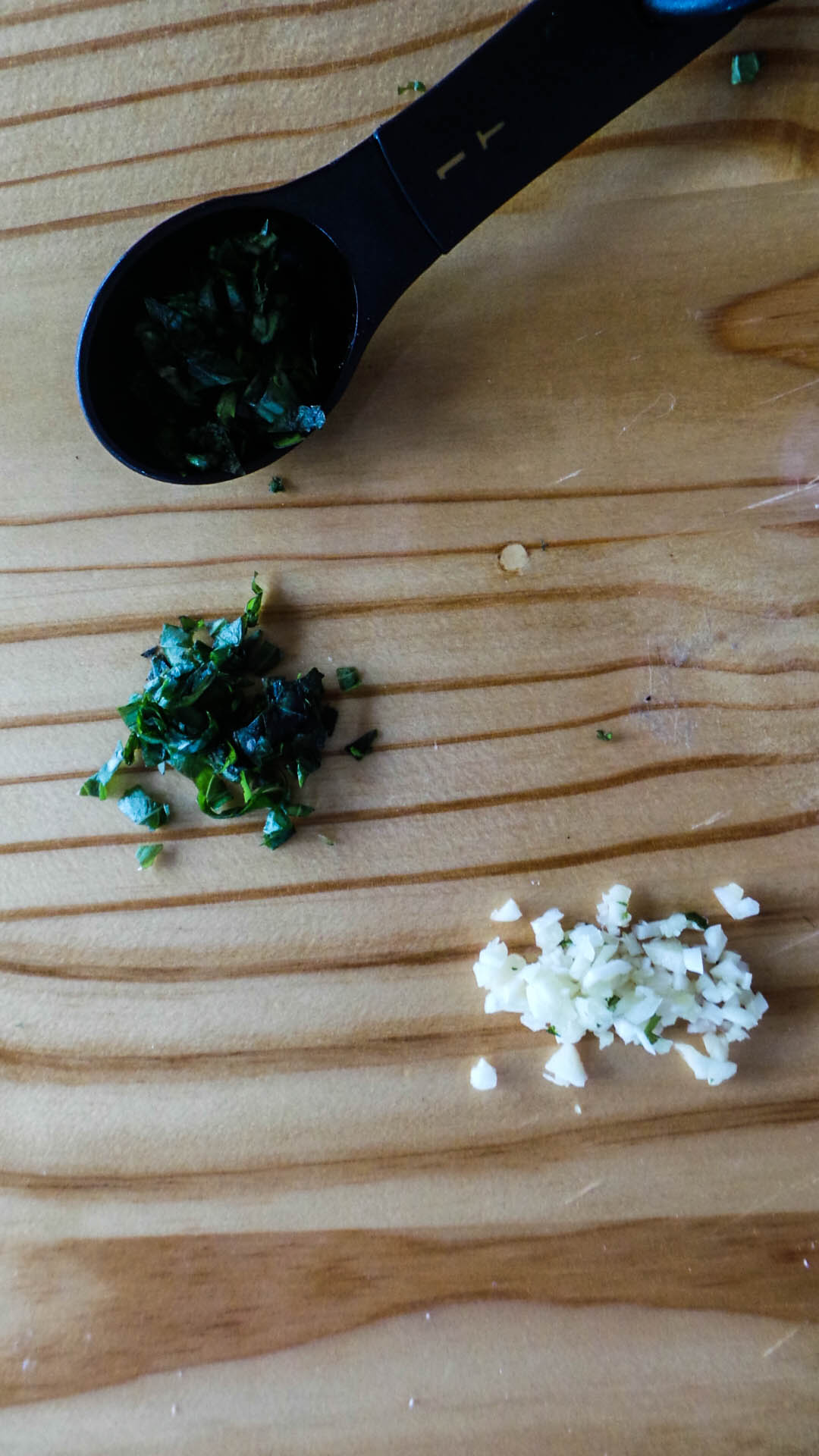 So while your pasta is cooking, chop or "mince" the garlic and give the basil a rough chop. Throw the basil and garlic into a food processor with a pinch of salt and pepper, a tablespoon of olive oil, and the juice of the lemon.
Oh, your pasta is probably finished. Drain and set back into the pan. I like to add a little bit of olive oil while the noodles are sitting, just so they won't stick together.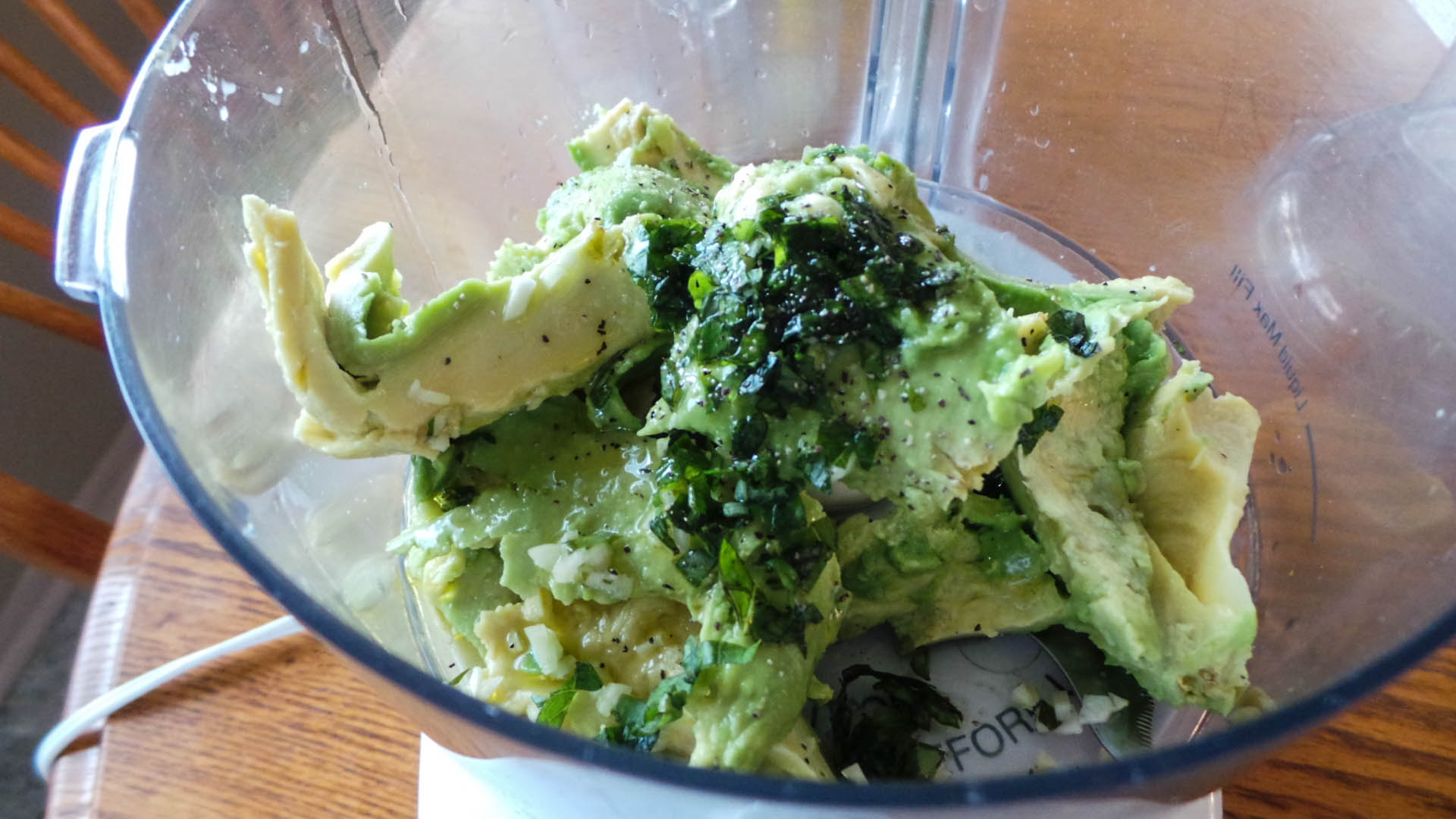 Don't have a food processor? No biggie. Just make sure it's mixed well enough to look something like this: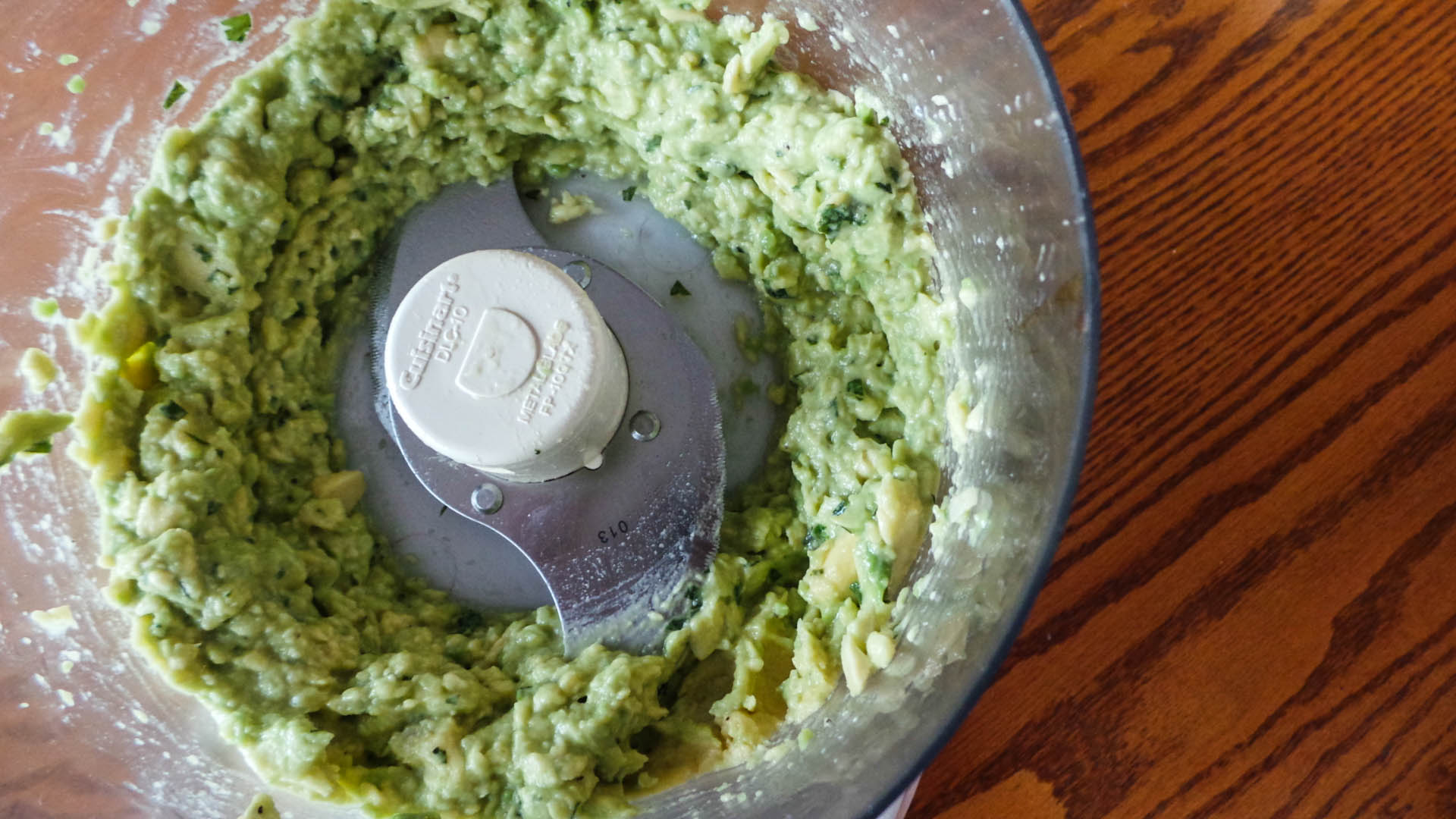 Looks like guacamole right? Don't let it trick you into thinking you want chips and salsa.
Now scoop this deliciousness into your pasta.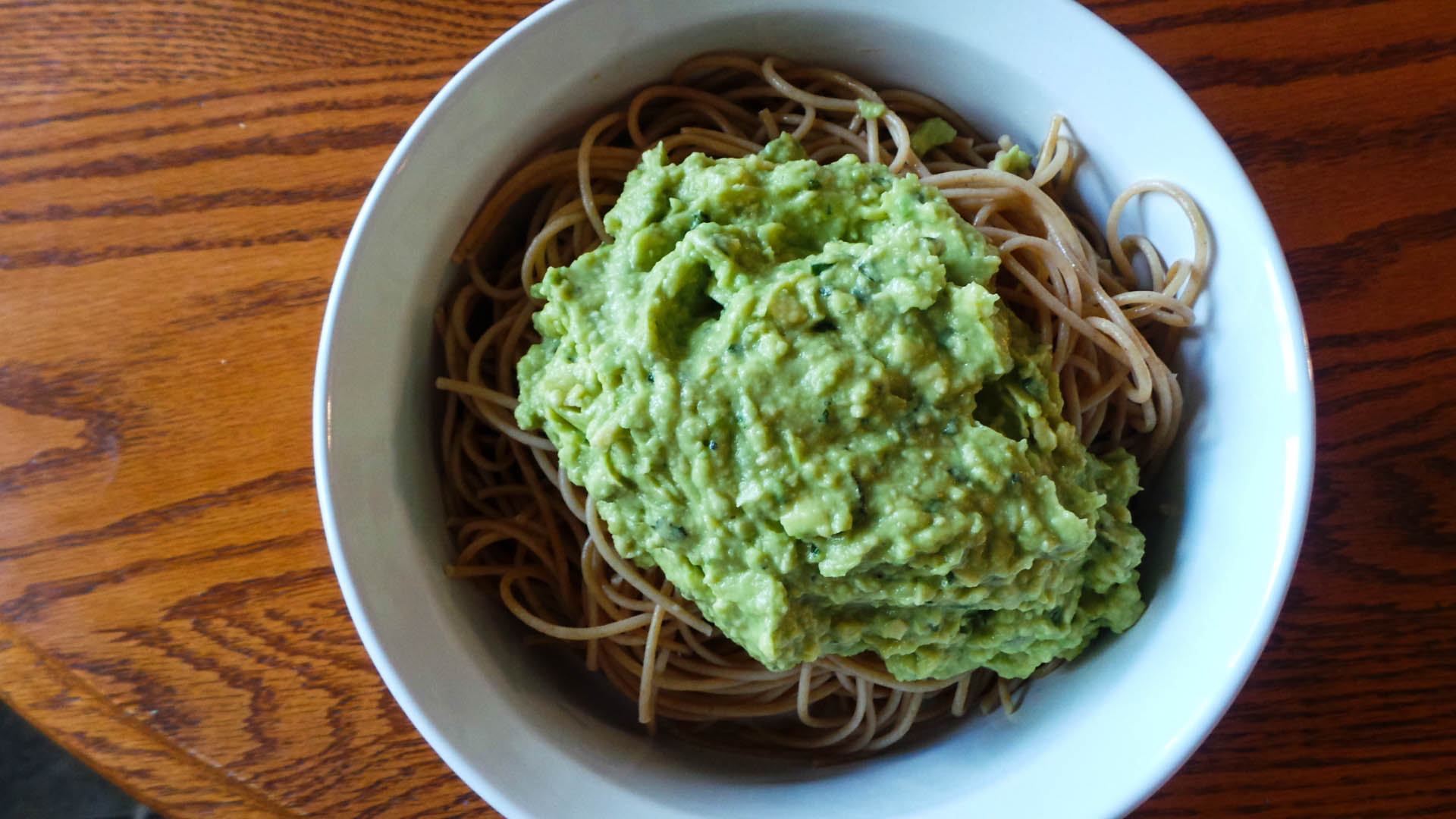 Mmm. Now mix!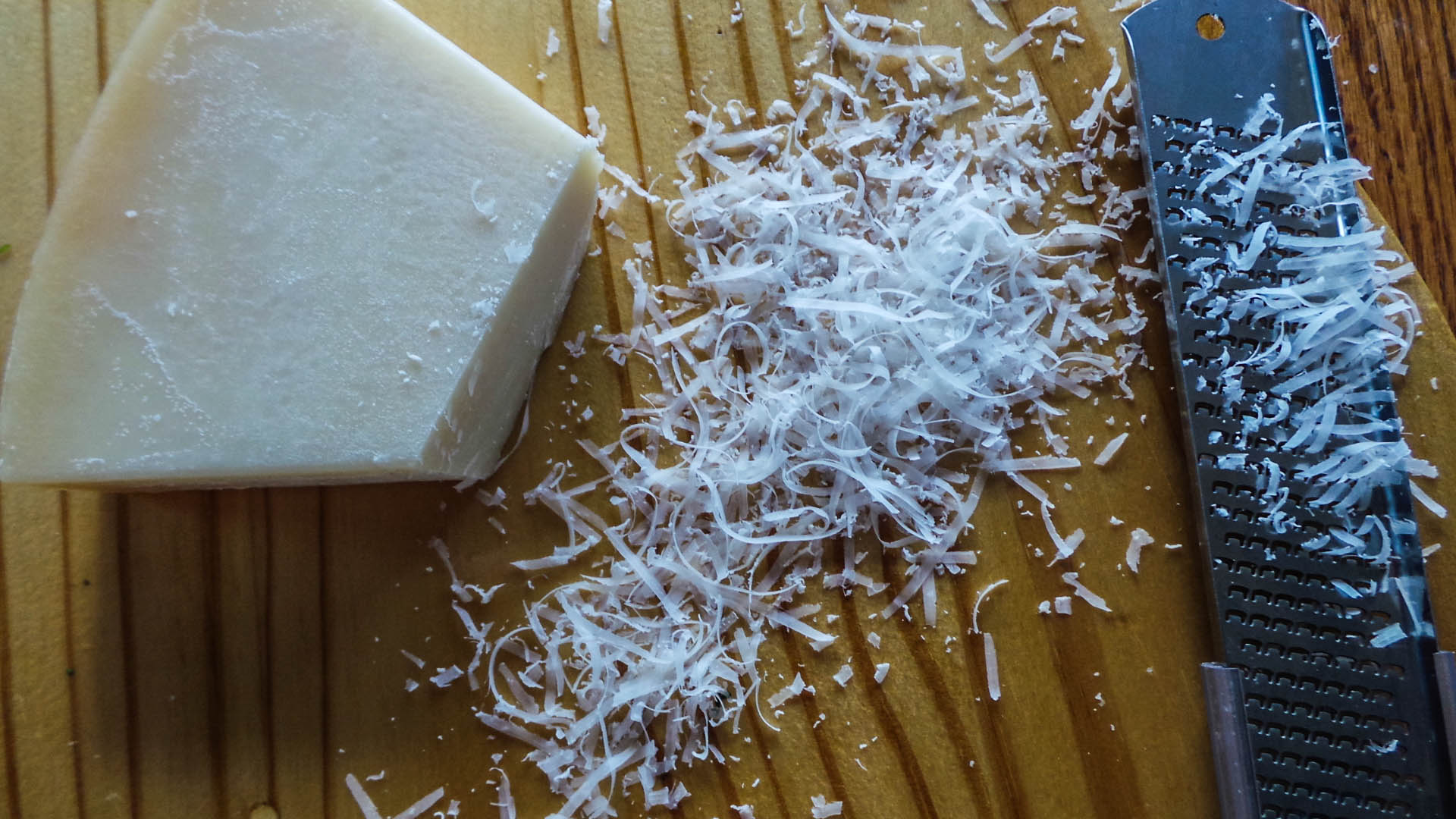 I garnished mine with some grated Parmesan cheese and pine nuts. The pine nuts are completely optional, but if you have them on hand, try them toasted!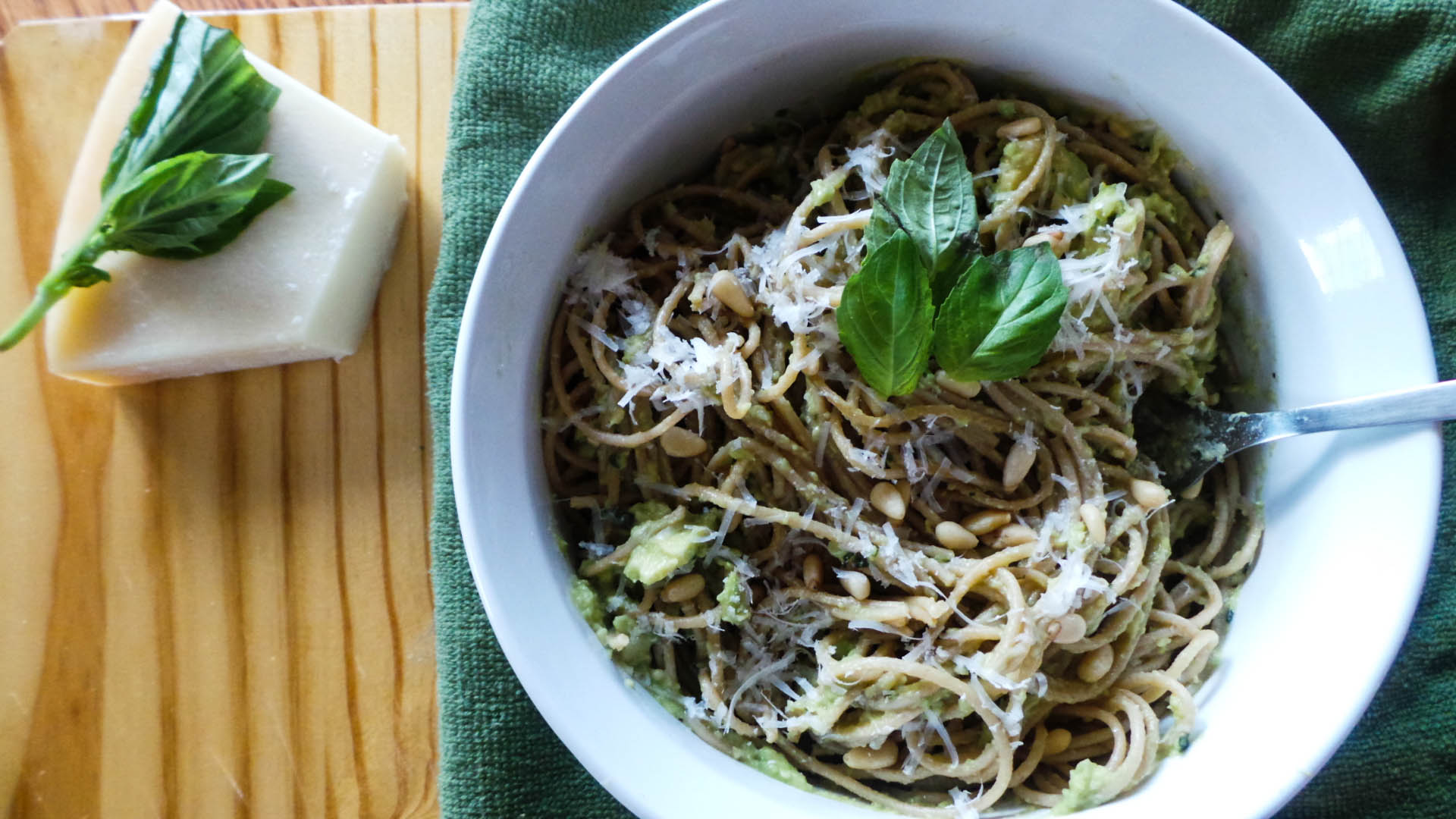 Now how is that for healthy, easy, and delicious? I like mine cold. There's something unappetizing about hot avocados.
Enjoy

Whole wheat spaghetti
2 avocados
1 lemon
1 tsp. fresh basil – roughly chopped
1 garlic clove – minced
Olive oil
s&p
Parmesan cheese
Pine nuts (optional)
1. Boil a pot of water with a sprinkle of salt. Add the noodles and cook al dente (about 10 minutes). Drain and set in a bowl with a little bit of olive oil (keeps it moist).
2. Cut the avocados open and remove the seed. Place them in a food processor or mixing bowl. Add the juice of the lemon, basil, garlic, and a pinch of salt and pepper. Mix well.
3. Mix into the pasta and garnish with grated cheese and pine nuts!

[shopeat_button]