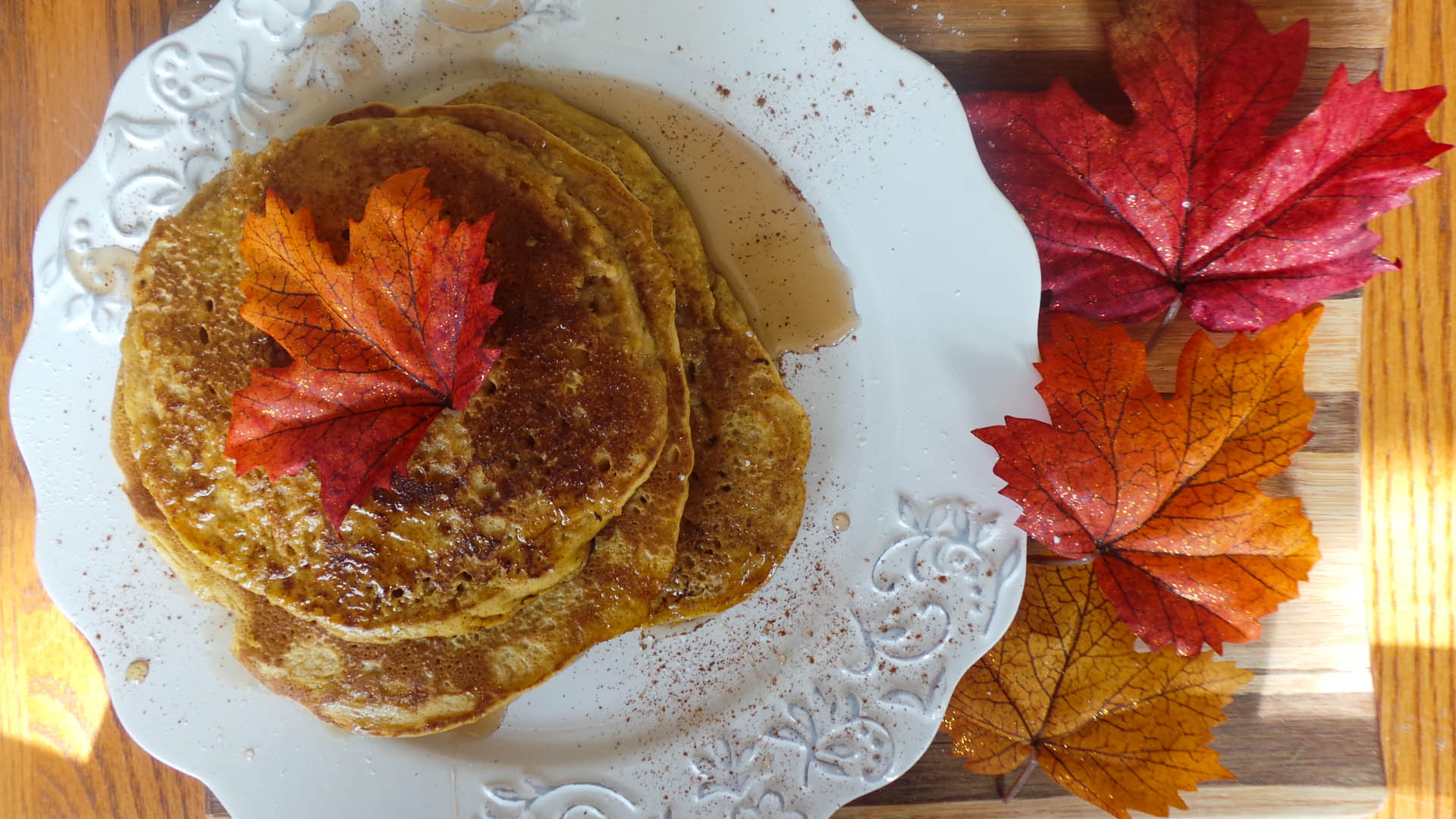 It finally happened! I've been craving pumpkin pancakes for weeks now. I've come to the conclusion that the best foods begin with P:
pizza
pancakes
pasta
peanut butter
pumpkin. pumpkin everything,
Am I right or am I right?
These are relatively easy and such a seasonal delight. I must warn you, they're addictive. You can't have just one bite, or stop when you're full.
Trust me, I tried.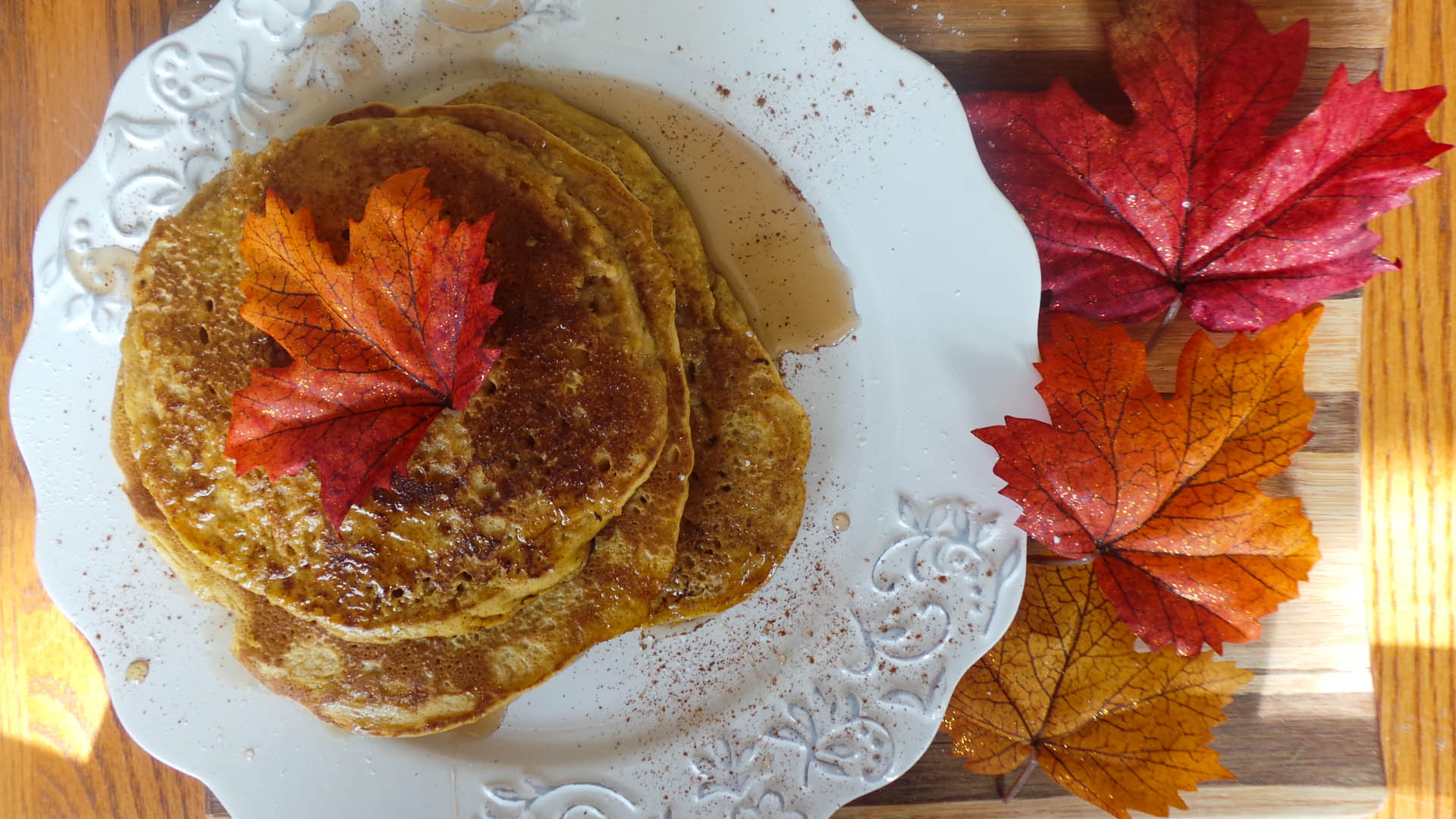 Pumpkin Pancakes
2013-09-26 09:27:34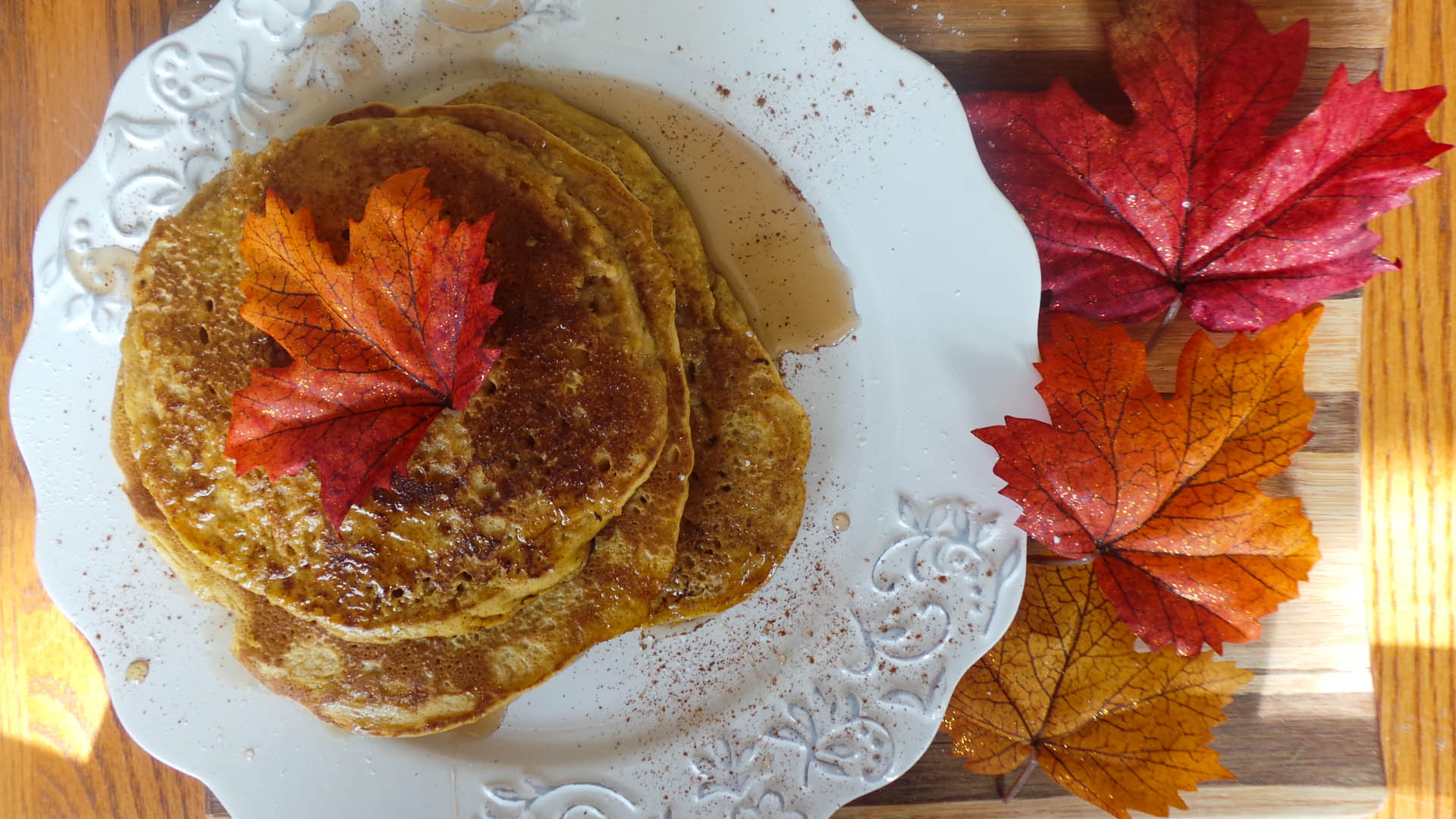 Serves 2
What better way to start your morning with a quick and simple seasonal treat like these pumpkin pancakes.
Ingredients
1 1/2 c. flour
1 TBS + 1 tsp. baking powder
1/2 tsp. salt
1 TBS sugar
1/2 tsp. pumpkin pie spice
1 c. milk or almond milk
1 egg
1 15 oz can pumpkin (I used two spoonfuls)
2 TBS. melted butter
Instructions
Mix all the dry ingredients in a bowl.
Make a well in the center and add the egg, 2 spoonfuls of pumpkin, butter, and milk. Stir until the batter forms.
Heat a small amount of butter into a pan over medium heat and spoon out your pancakes. Cook about 2-3 minutes on each side or until bubbles form.
Sprinkle with powdered sugar and cinnamon before serving (optional).
Notes
The batter makes 4 large pancakes or 8 mini.
http://www.vodkaandbiscuits.com/
[shopeat_button]