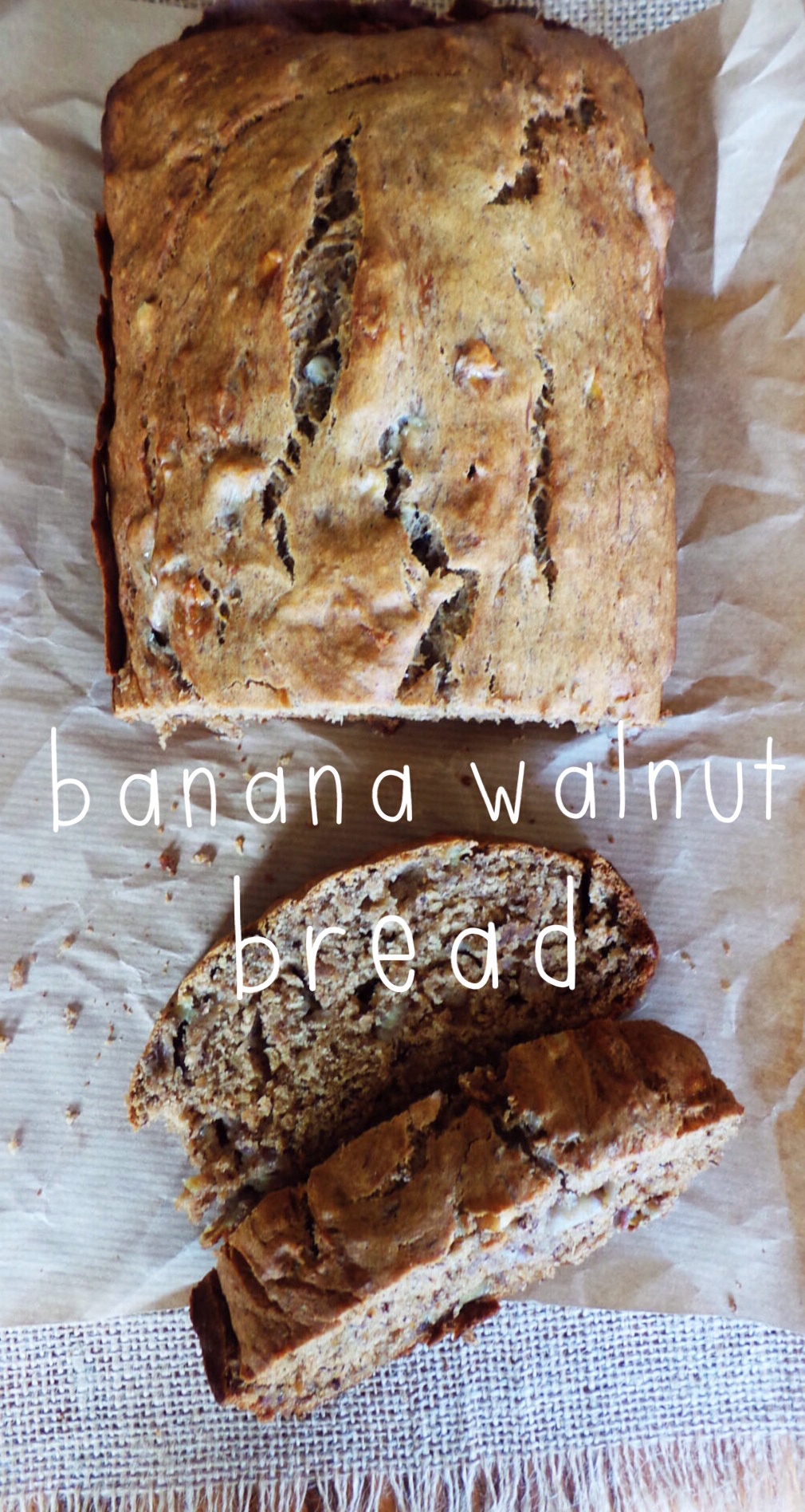 Two Thanksgiving dinners later and I am 5 lbs. happier. Whew, what a weekend! I hope your Thanksgiving was just as filling as mine. You know those ultimate breakfast smoothies I was prepping a few days before the holiday? I mentioned that you could use half a banana per smoothie, making your bundle of bananas last for days. I like my bananas extra ripe. I'll chop em' up, freeze em', and make a banana/peanut butter/cocoa smoothie for dessert, use them for protein pancakes (recipe to come), or a delicious loaf of banana bread. I mean that's exactly what I need after the holiday, more bread.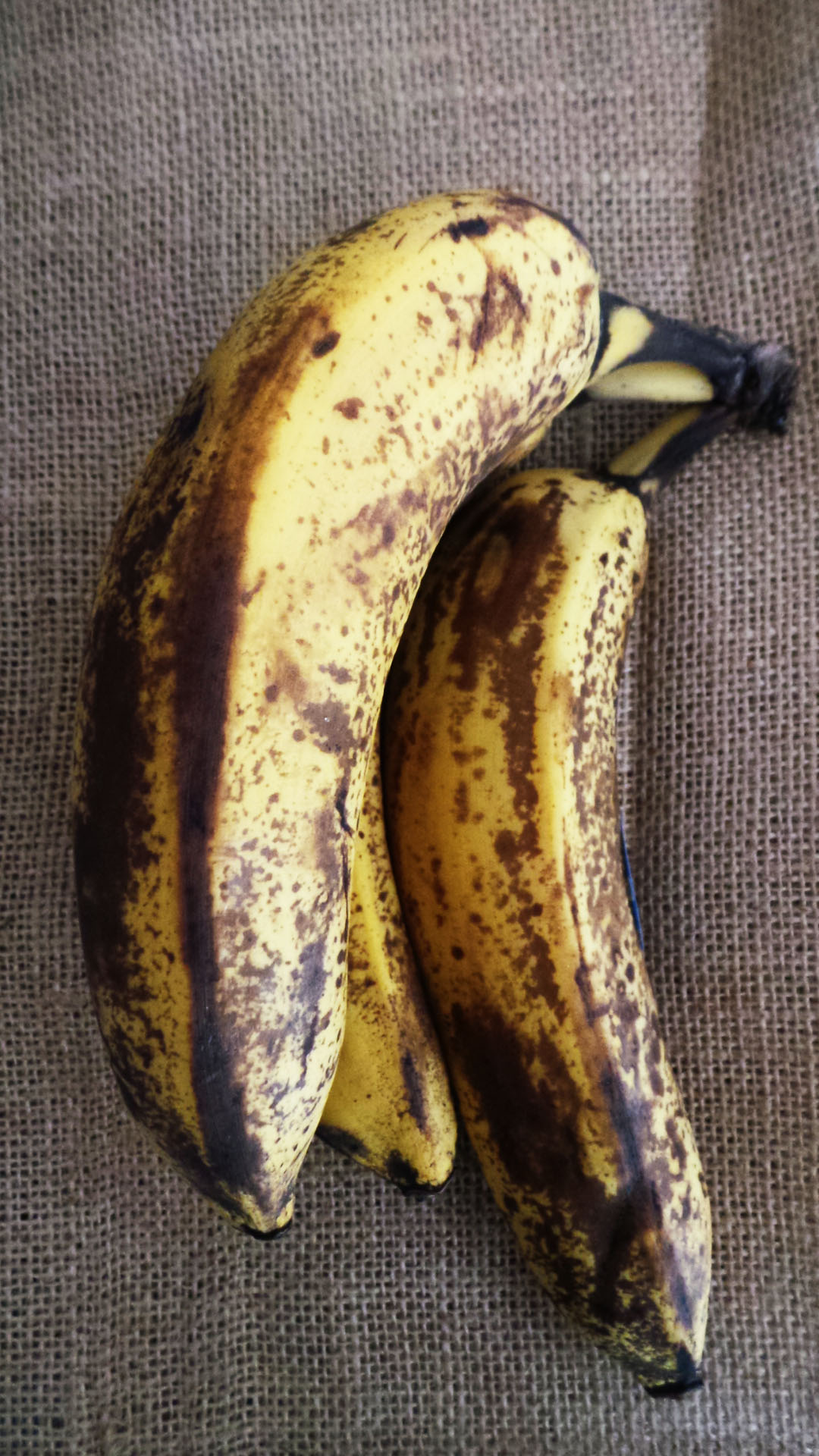 These bananas could have used another day or so to darken. The darker your banana, the sweeter, which means less sugar you have to add to your product. Less is more people. Once I saw my semi-dark bananas this morning I instantly thought of banana bread, and there was no waiting from there.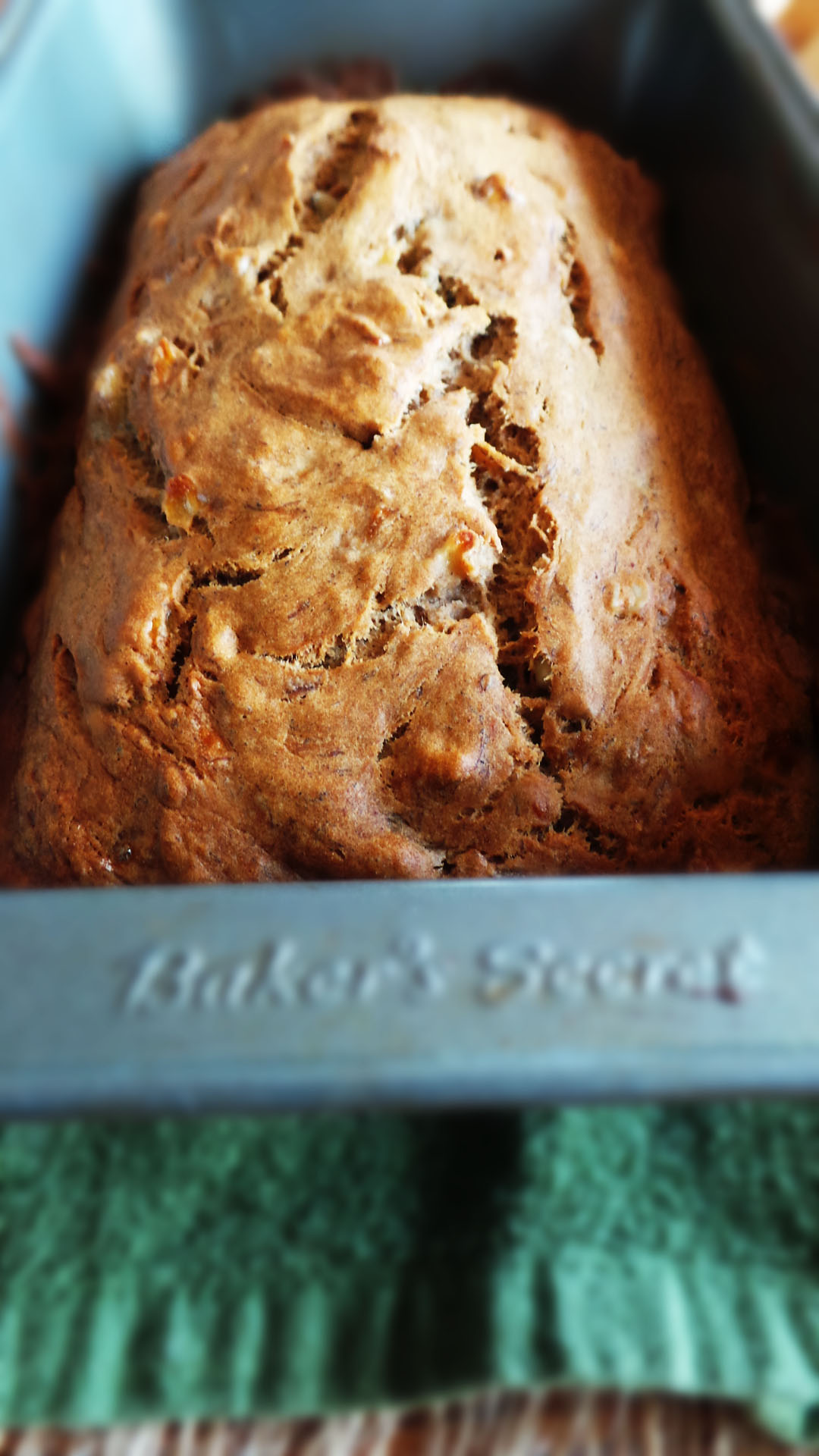 I mean, do you blame me? Also now that Thanksgiving is officially over, I can start Christmas decorating. Yup, waiting for one holiday to be over to start celebrating the next one. Today I decorated the house, listened to some Christmas jams, drank a nice cup of coffee, and filled the house with baking banana bread smells.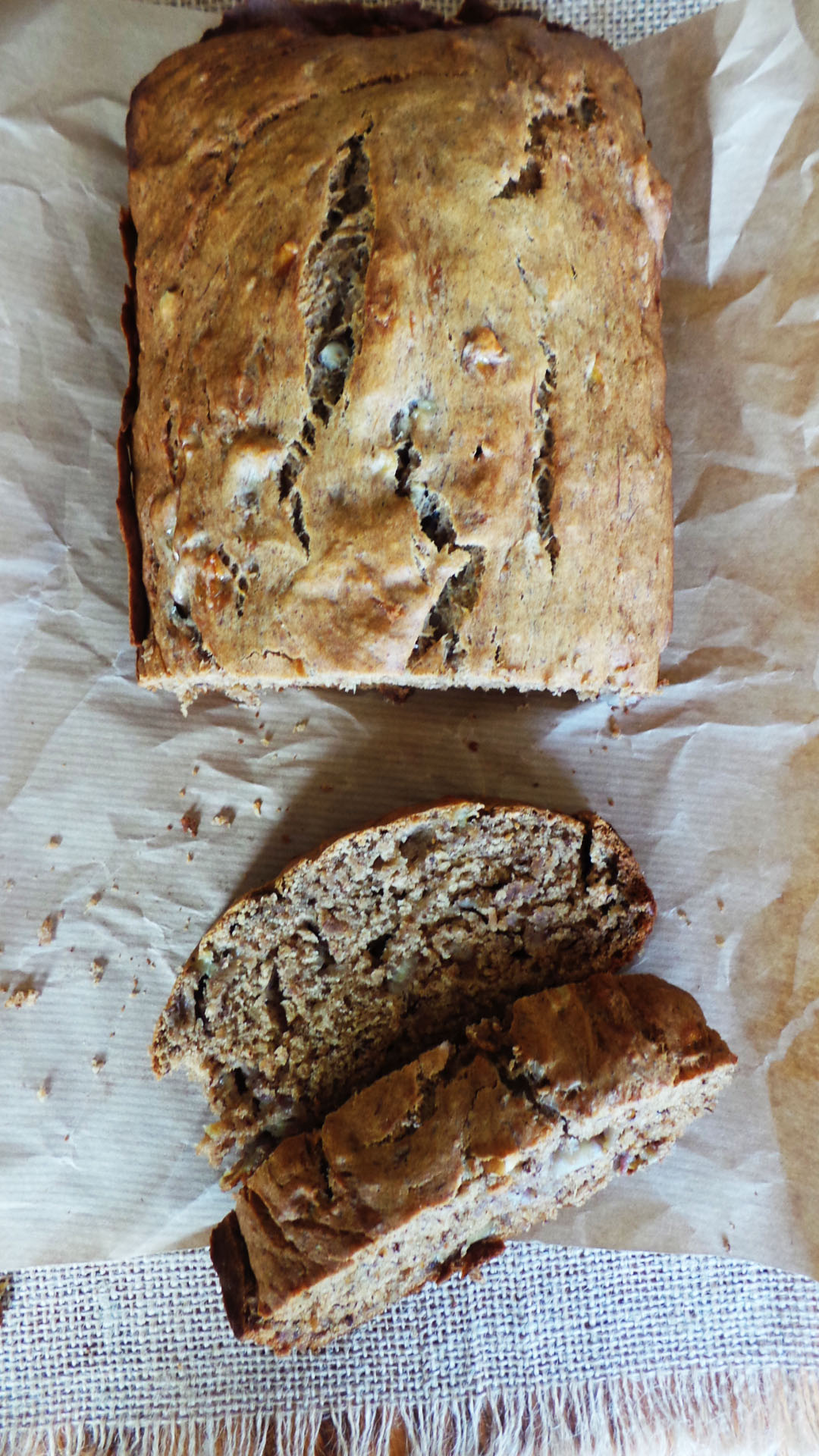 Mmm, banana bread smells. Is that a candle yet? Now I'll have a treat for dessert (warmed up with butter), and a little breakfast treat with a few slices of bananas on top.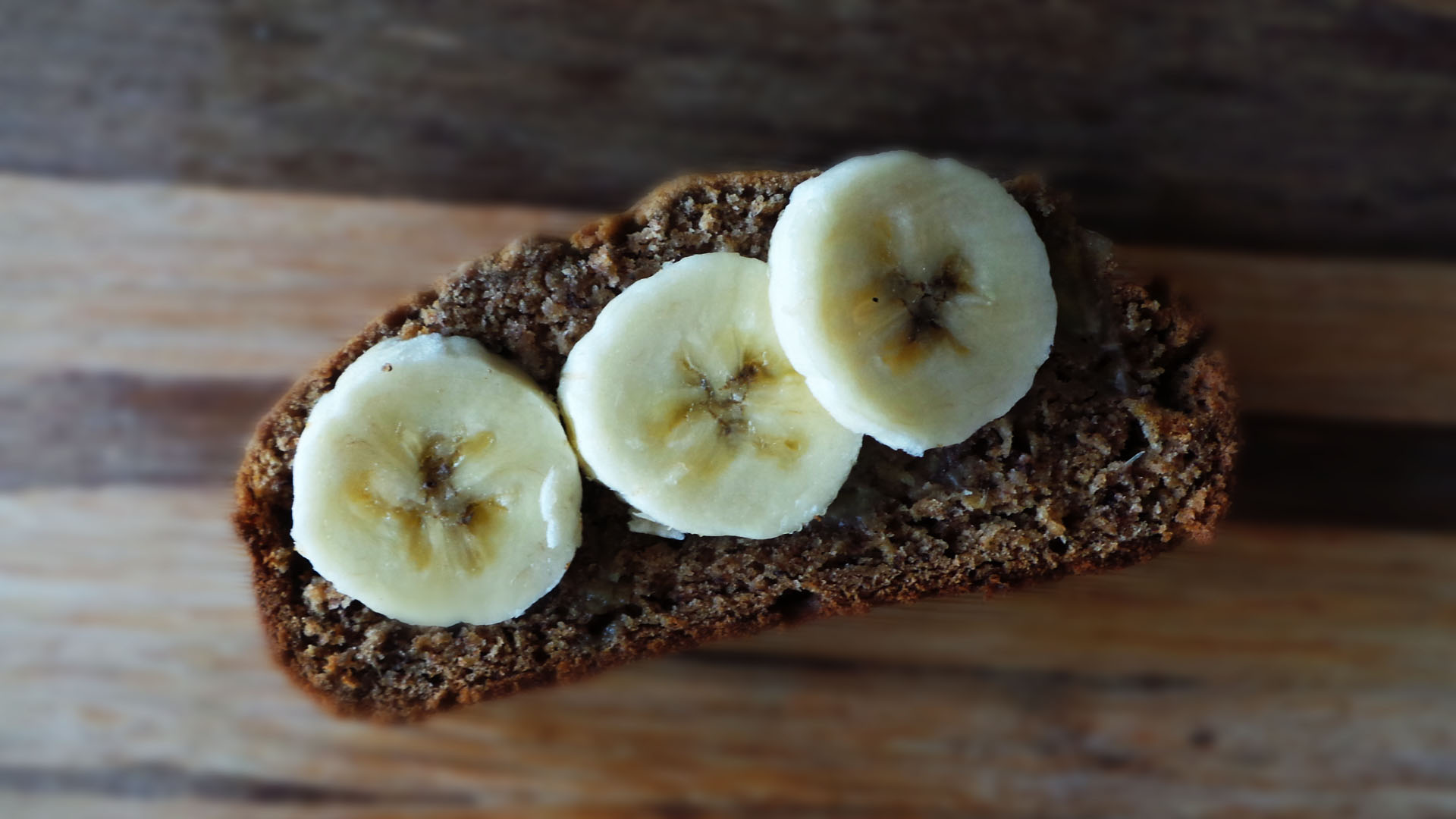 Oh! Before I forget! I saw the cutest gift idea on Pinterest. Bake a loaf of bread (pumpkin, banana, blueberry, etc), frame the recipe, lay the loaf on top of the picture frame and wrap up for a gift. How awesome is that?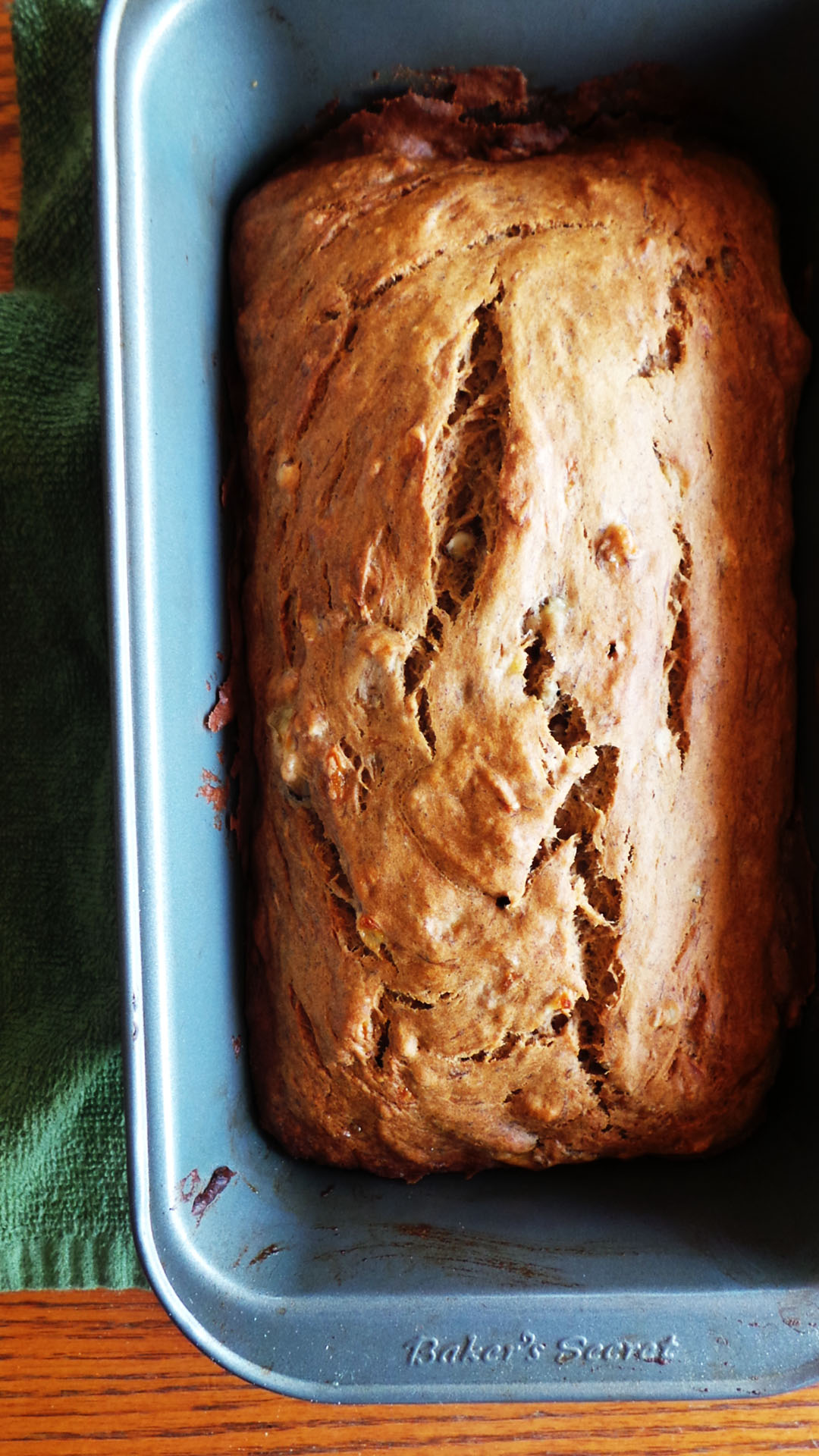 You can bake this as a bread or bake as muffins. I like either or, muffins are easier to control portion sizes though (psh, portion sizes). You could also omit the walnuts and add raisins. I like the texture walnuts give. If you have a cream rum on hand, add a shot. Rum enhances the flavor bit, but then again rum enhances everything.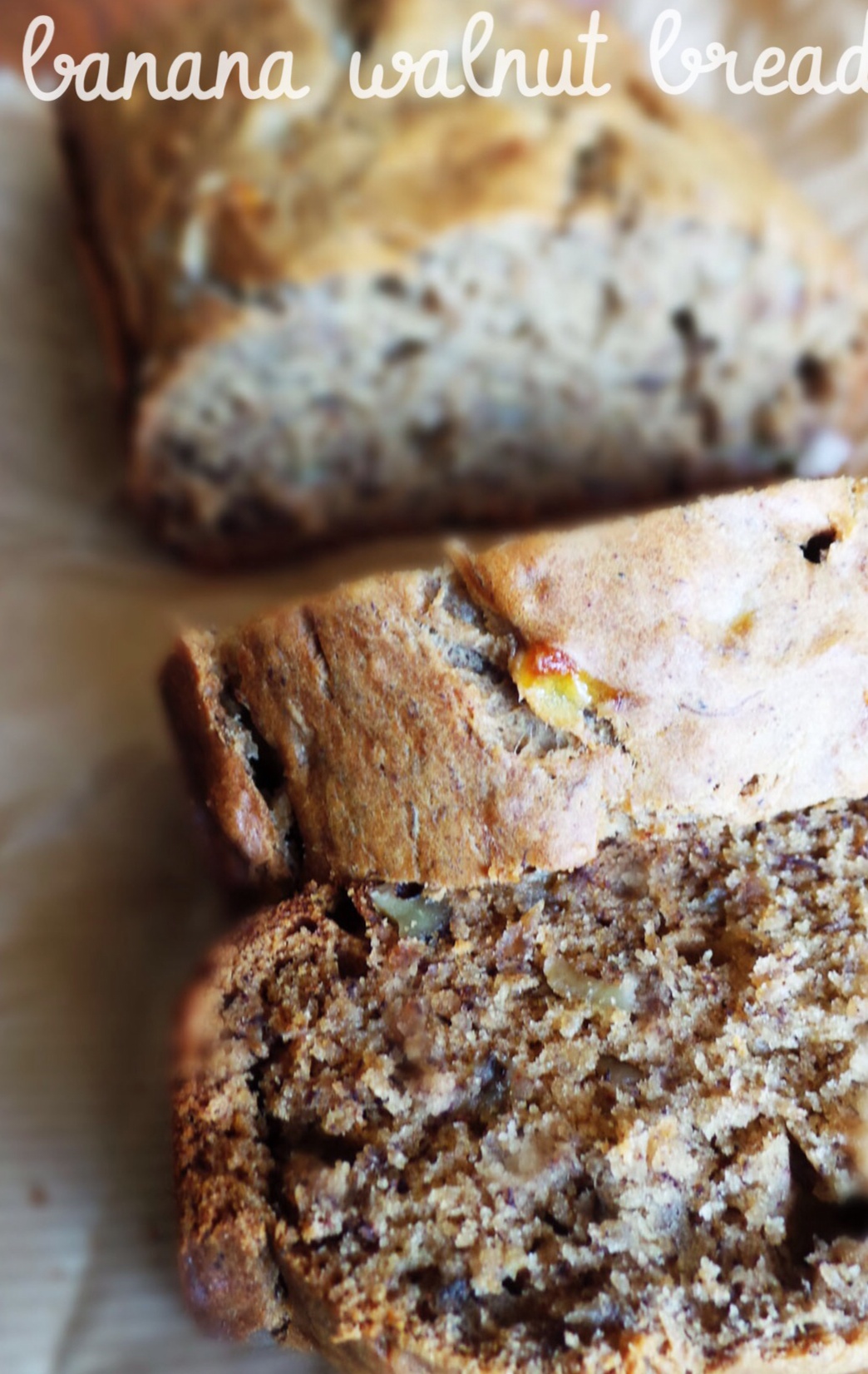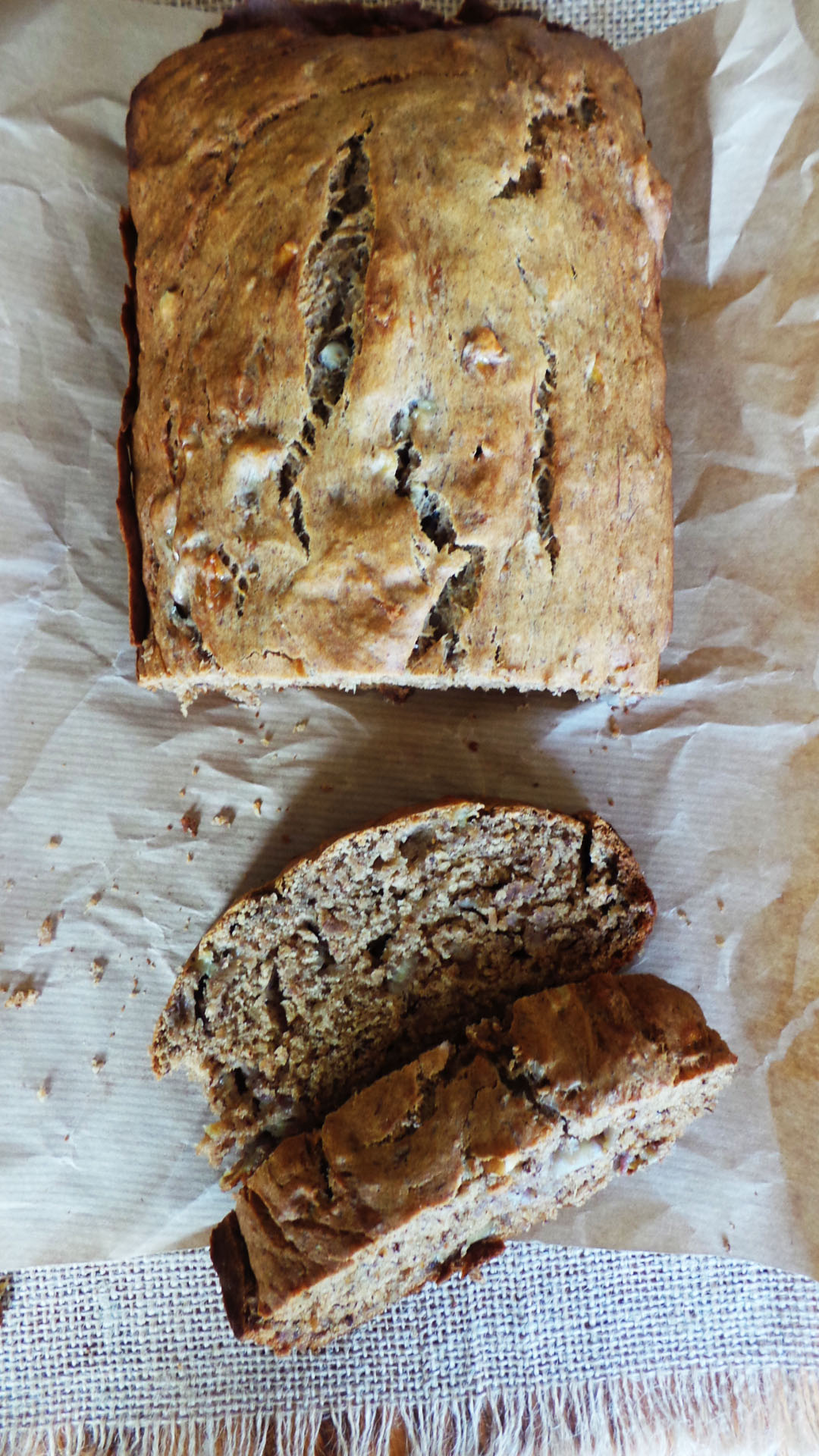 Banana Walnut Bread
2013-11-30 11:40:45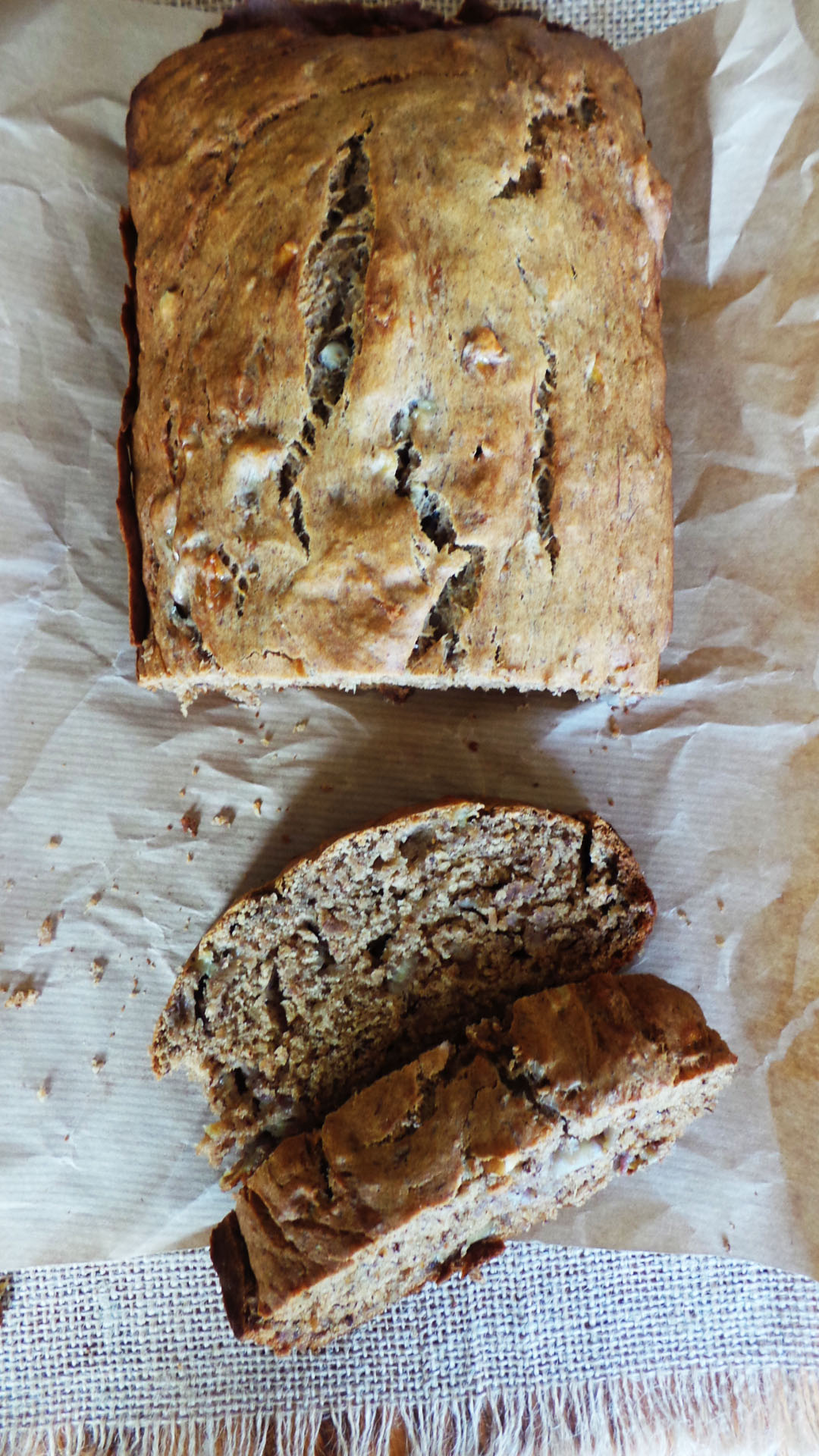 Serves 10
Ingredients
3 ripe banans
1/3 c. butter - melted
1 egg
2/3 c. brown sugar
2 tsp. vanilla
1 tsp. baking soda
1/2 tsp. nutmeg
1 tsp. cinnamon
1 pinch of salt
1 1/2 c. all-purpose flour
walnuts (optional)
Instructions
Preheat the oven to 350
Mash the bananas with a potato masher or a fork in a large bowl. Add the melted butter and mix.
Add the egg, sugar, and vanilla. Stir to combine.
Sprinkle over the seasonings, salt, and baking soda. Stir to combine.
Add in the flour and mix until batter forms.
Fold in walnuts if using.
Pour batter in a greased 9x5 loaf pan and bake for 45 minutes or until a toothpick comes out clean.
http://www.vodkaandbiscuits.com/
[shopeat_button]