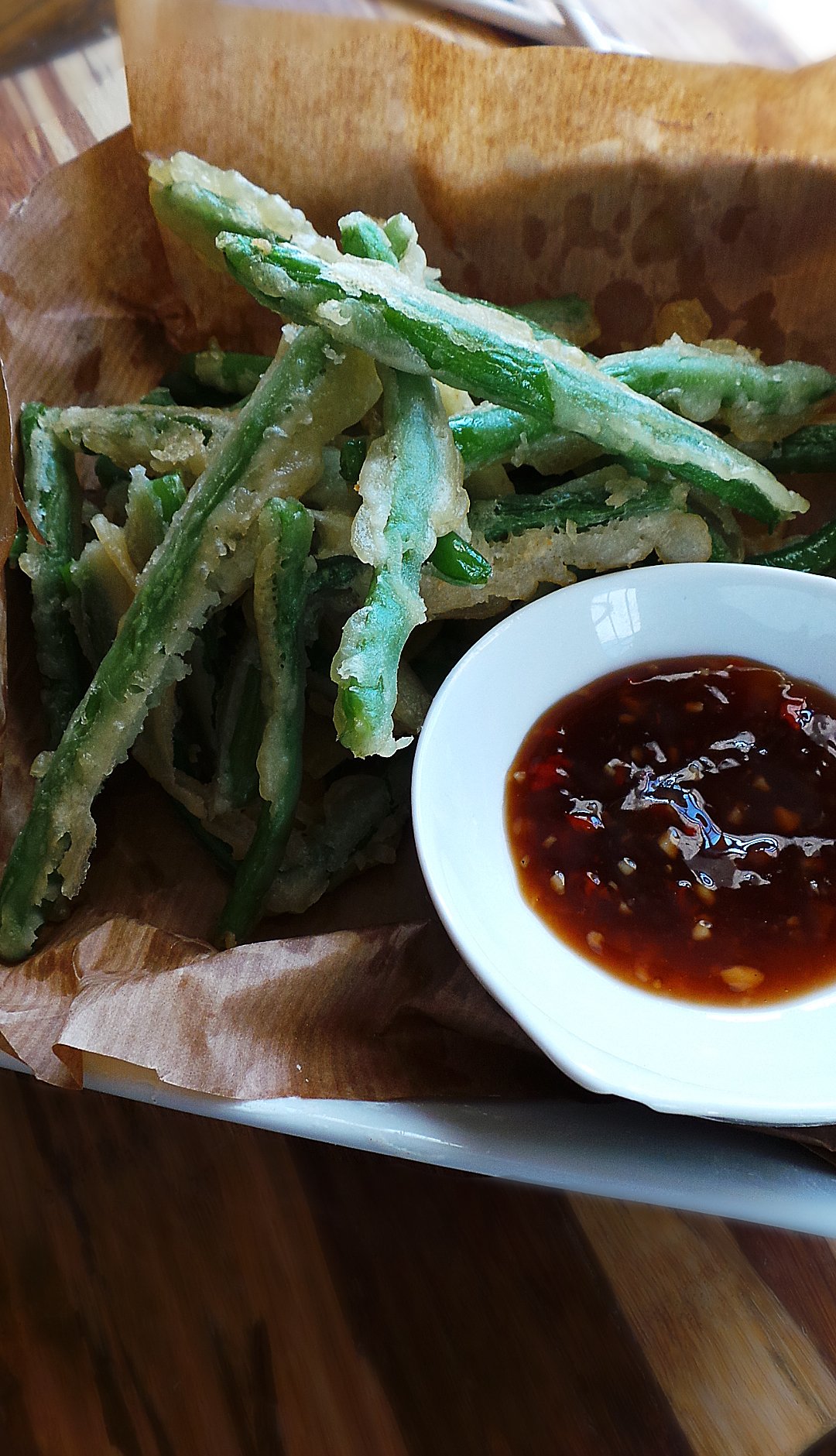 !!!
I am so excited for you.
This post contains two recipes that will forever change your kitchen life. How am I so sure? Because it changed mine.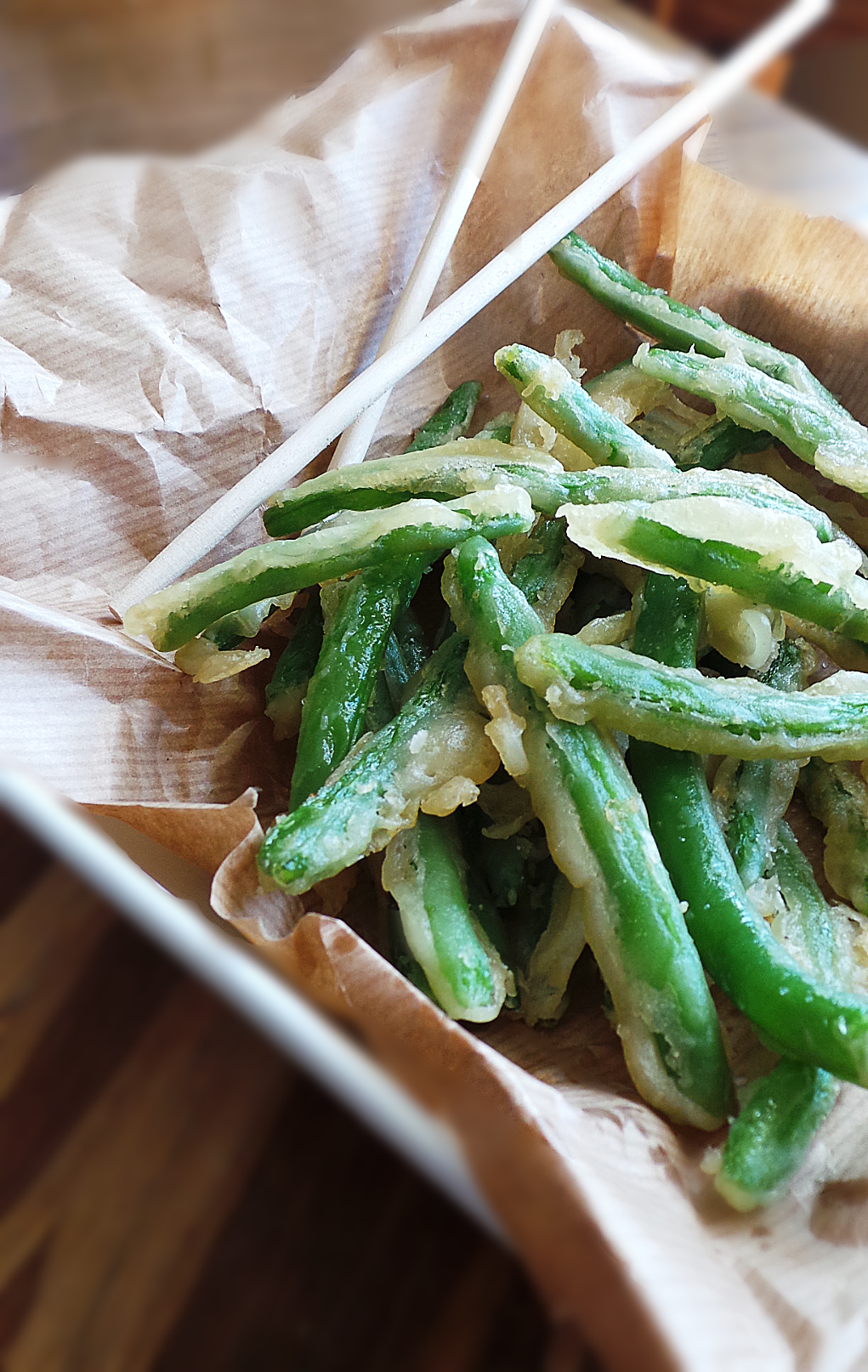 1. Tempura batter
I use this batter for anything and everything I'm frying. It's light and airy and my gawd it makes an excellent fried fish for fish tacos or a light golden crust for onion rings. Sometimes I'll cut up sweet potato chips and tempura them and dip em' in a honey/soy sauce or other times I'll fry asparagus, broccoli, or green beans. Nothing like taking a fresh veggie and defeating it's purpose with a little grease. We're totally breaking rules here.
2. Sweet Thai Chili Sauce
This sauce may or may not be new to you, considering it's the same sauce I used for my Coconut Chicken. I have experimented with this enough times to confidently say that this is some awesome sauce. Awesomesauce. You can find a sweet Thai sauce in the grocery store for $5 or make your own for less than $3 (depending on what you have). It's so freaking easy and the the things you can do with it will change your ways. You can leave it as is for a dipping sauce or stir-fry base, mix it with soy sauce (yum), or combine it with light mayo and sriarcha to make an out-of-this-world firecracker sauce. Ever have Bonefish's bang bang sauce? It's something like that *drool*.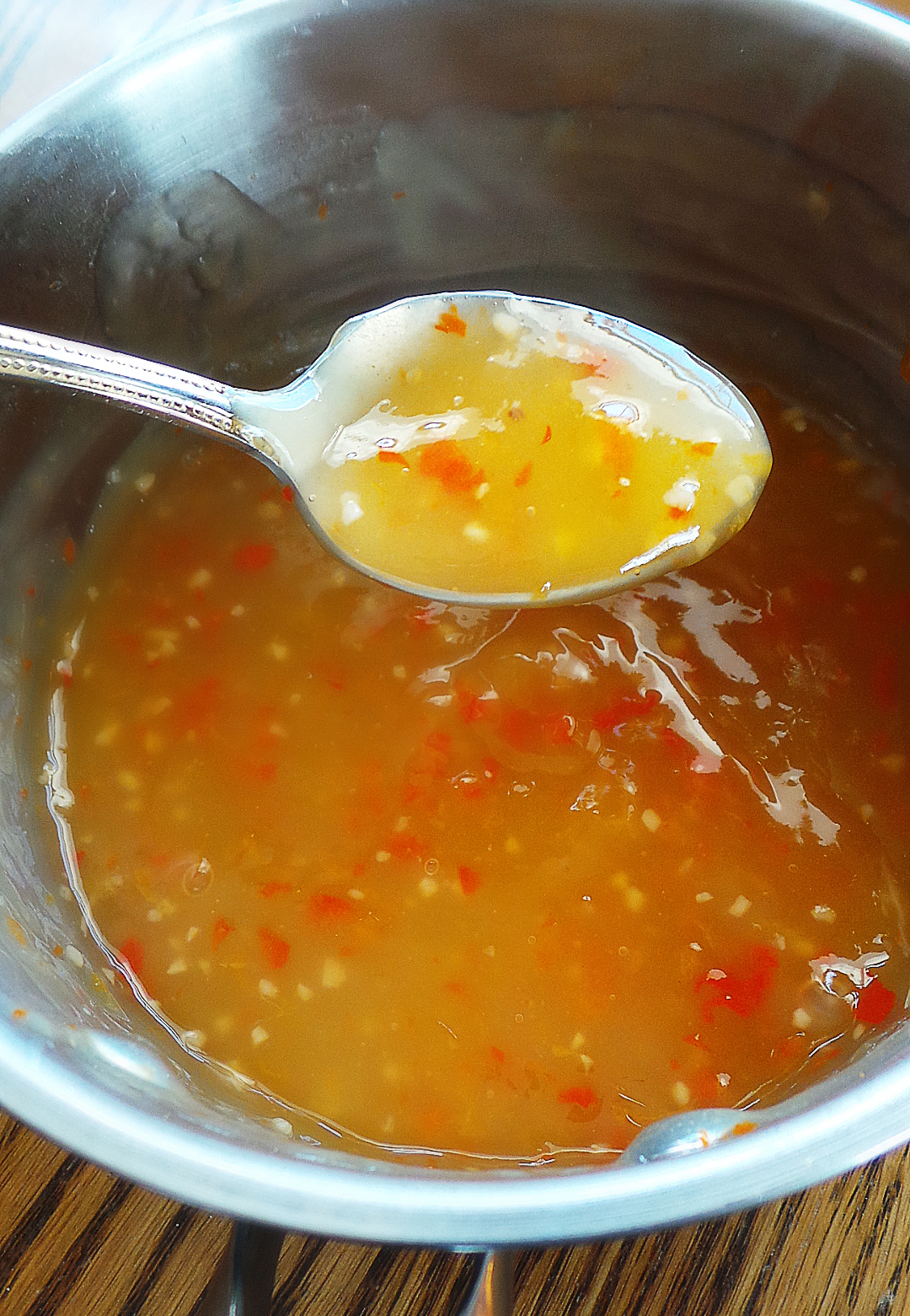 Now that you've been introduced to the batter and the sauce, you can do whatever you'd like with them. I decided to take a big bag of fresh green beans, shallow fry them, then serve them with the chili sauce mixed with some soy.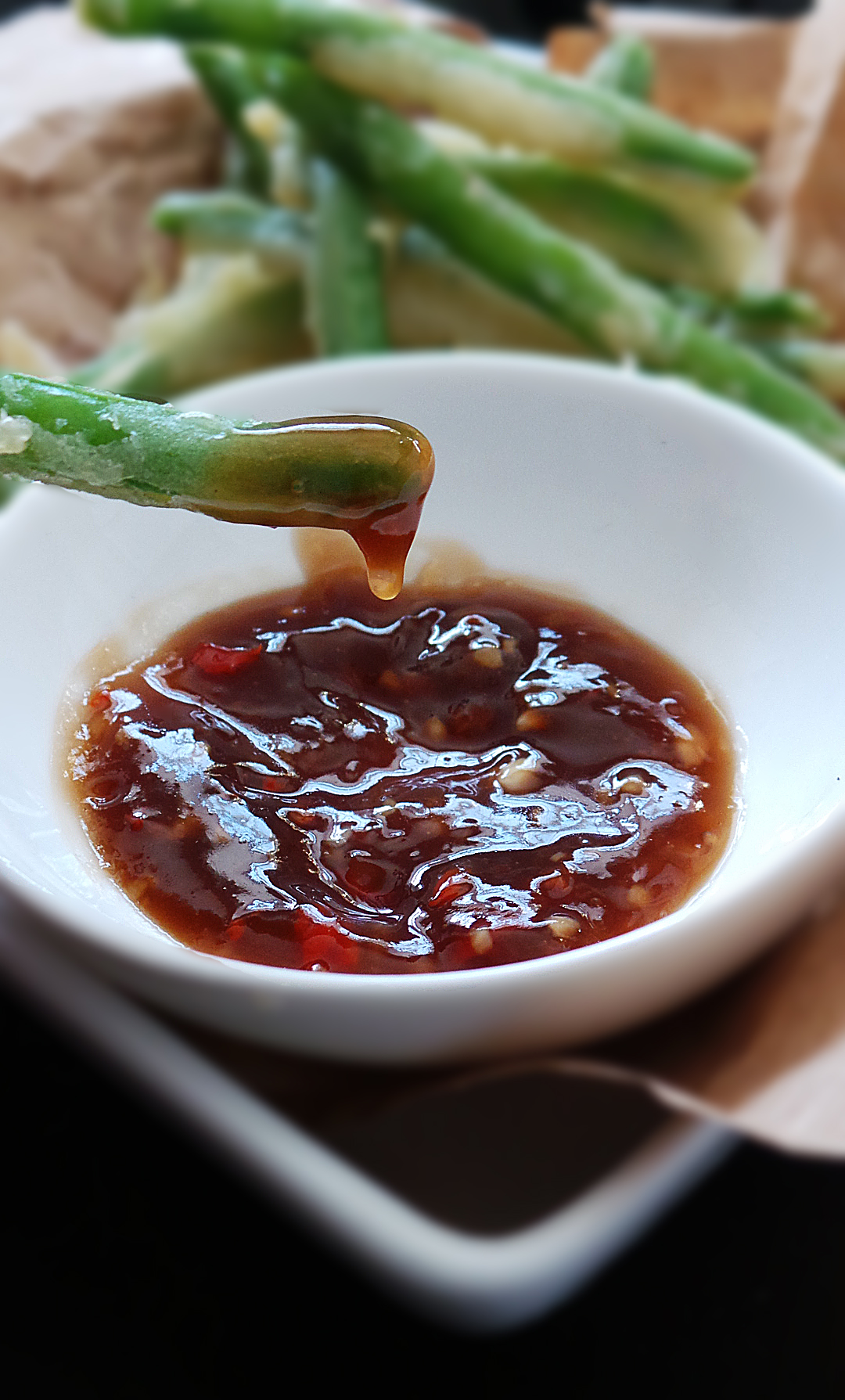 So if you're looking for a whole lot of flavor in a minimum amount of time, these babies are for you. Enjoy 🙂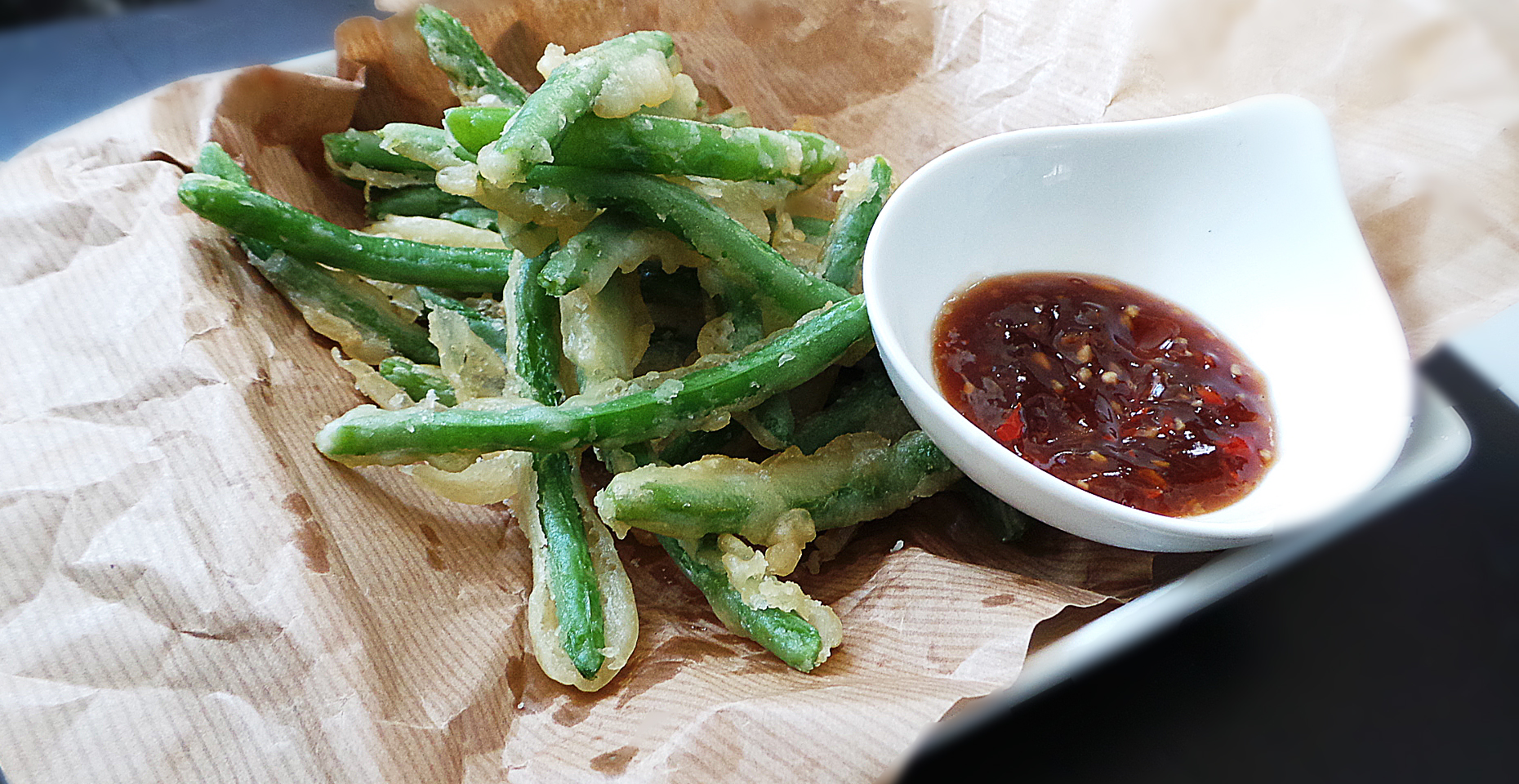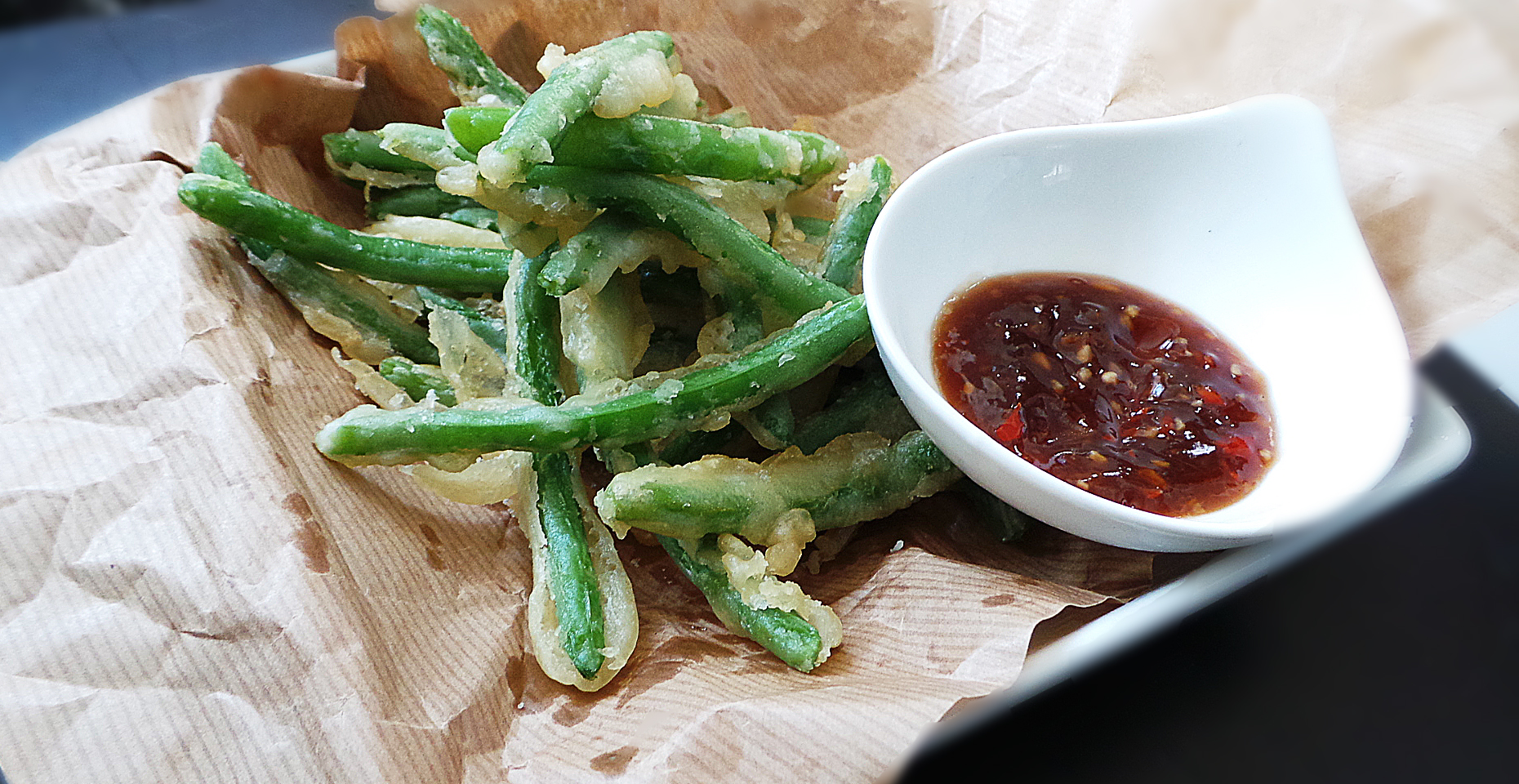 Tempura Green Beans
2014-01-31 12:37:10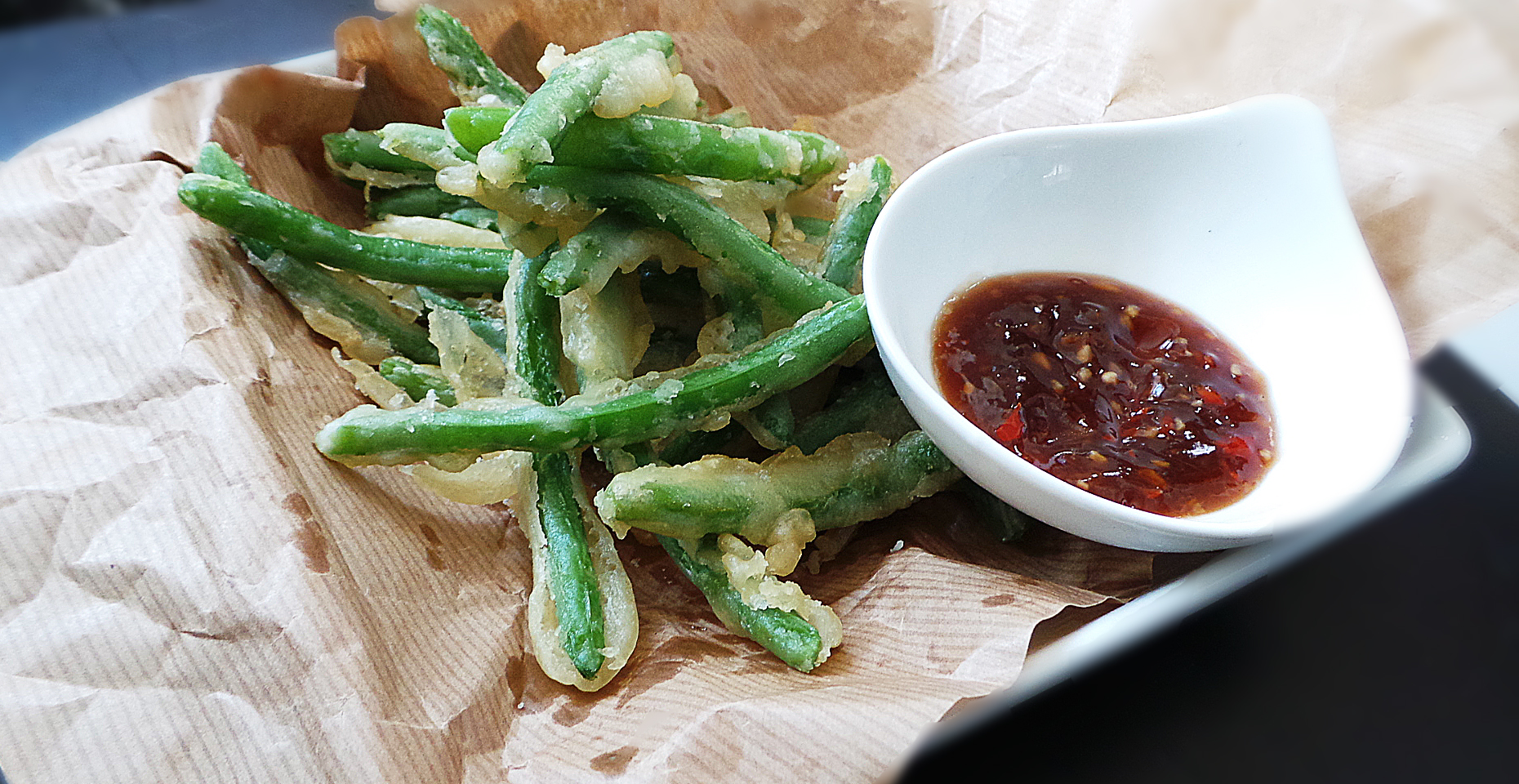 Fresh green beans pan fried in a light tempura batter, an easy and delicious appetizer!
Ingredients
1 lb. fresh green beans
1 c. all-purpose flour
1 T. baking powder
1/2 t. kosher salt
1 t. garlic powder
1 c. cold water
1 T. sesame oil
canola oil
Instructions
Wash the fresh green beans and snap off any stems.
Combine the flour, baking powder, salt, and garlic powder in one bowl. Toss to combine.
Add the water and oil to the flour and mix until a batter forms.
Heat a large skillet over medium heat and coat the pan with canola oil.
Once hot (drop in a pinch of batter, once it sizzles it's ready!), dip the green beans in the batter, then transfer to the oil (For 1 lb. it took me 3 separate batches, so use 1/3 of your beans at a time). Cook a total of 3-4 minutes, flipping half way with a fish spatula (works best) or until golden brown.
Transfer the beans to a plate lined with a paper towel to let the oil drain. If necessary, lightly press the beans with a dry towel to rid any extra oil.
Sprinkle w. sea salt and dip in the Sweet Thai Chili Sauce (recipe attached)
http://www.vodkaandbiscuits.com/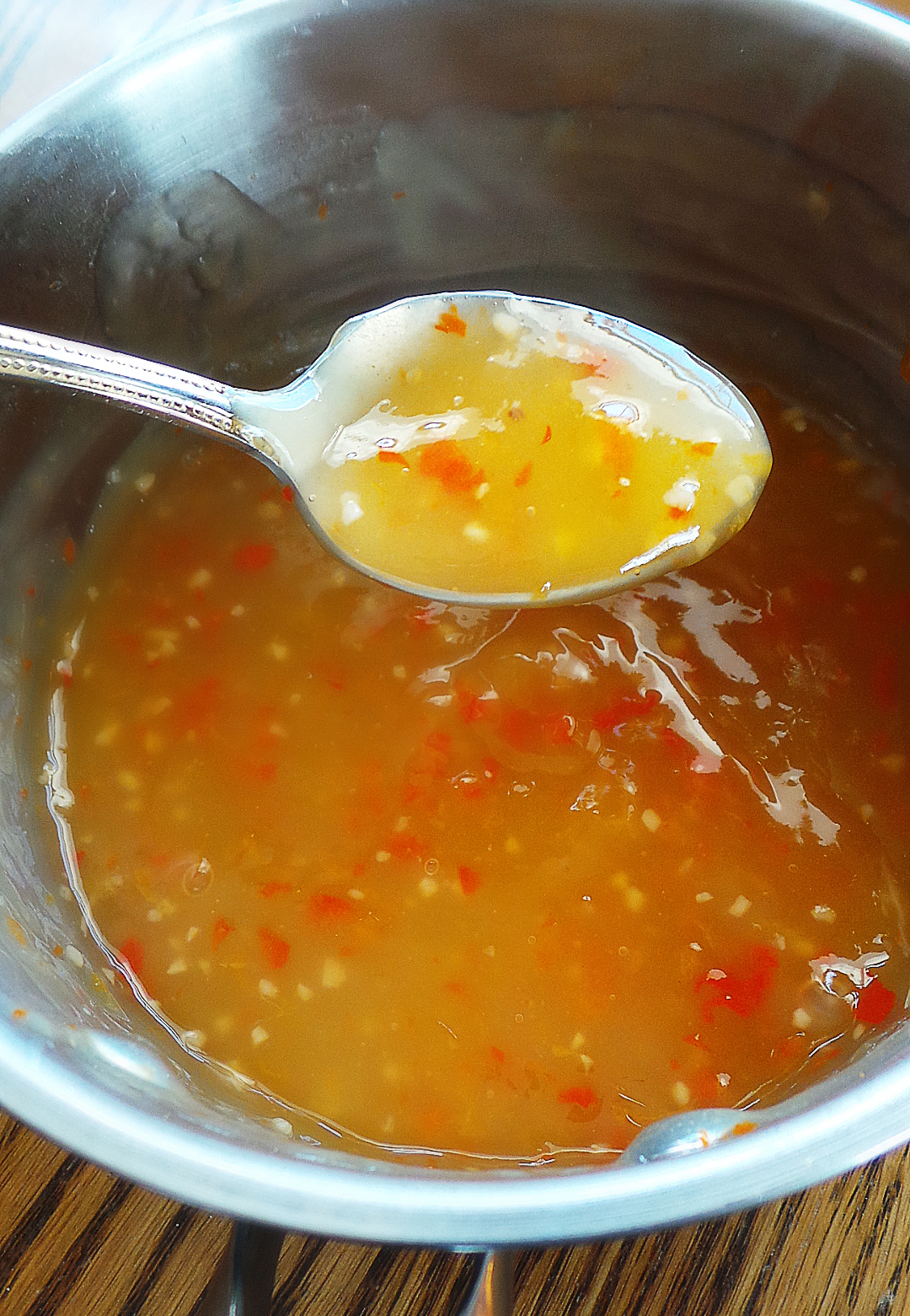 Sweet Thai Chili Sauce
2014-01-31 12:45:37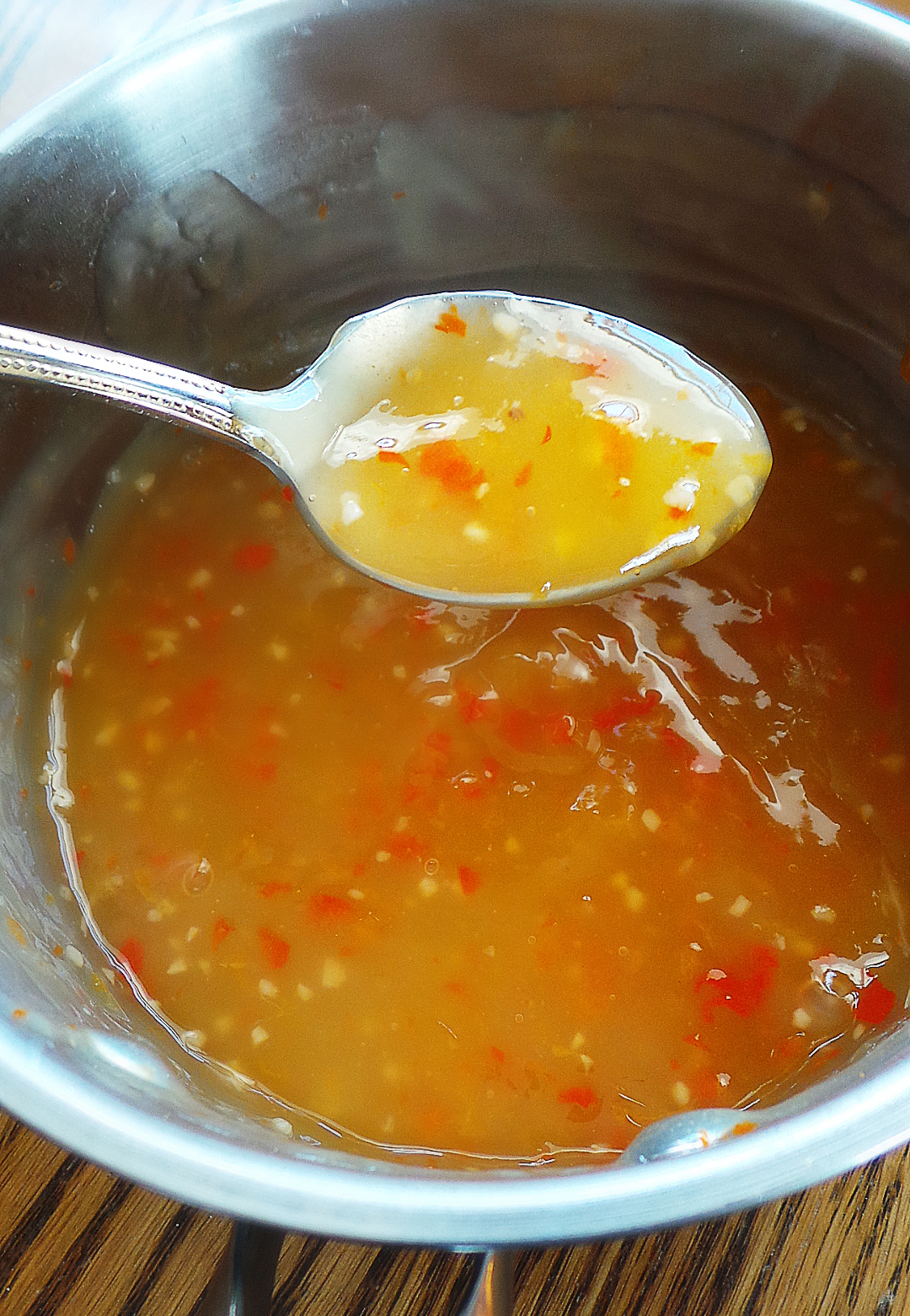 Ingredients
1 chili pepper (seeds and ribs removed)
2 garlic cloves
1/4 c. white wine vinegar
1/2 c. peach or apricot preserves
2/3 c. water
2 t. cornstarch
2 T. light soy sauce
Instructions
Once the ribs and seeds are removed from the pepper, chop into 3 pieces and pulse in food processor with garlic until both the pepper and garlic are minced.
Add to a small sauce pot with the vinegar and preserves. Stir and bring to a boil.
In your measuring cup, mix the cornstarch and water to make a slurry.
Add the slurry to the saucepan and stir to combine. Lower heat and gently cook until sauce thickens.
Once thickened, remove from the heat and set aside to cool.
Take 1/4 c. of the sauce and combine with soy sauce. Stir to combine.
Reserve the remaining sauce for some other cool sauces, look below for ideas!
Notes
Combine the sweet thai chili sauce with light mayo and sriarcha for a firecracker sauce that can be used for literally anything! My favorite is to use it as topping for shrimp tacos, yum!
If you can't find red chili peppers, your grocery store should carry a cherry bomb pepper (it's a little red pepper the shape of a cherry), they work perfectly fine!
http://www.vodkaandbiscuits.com/