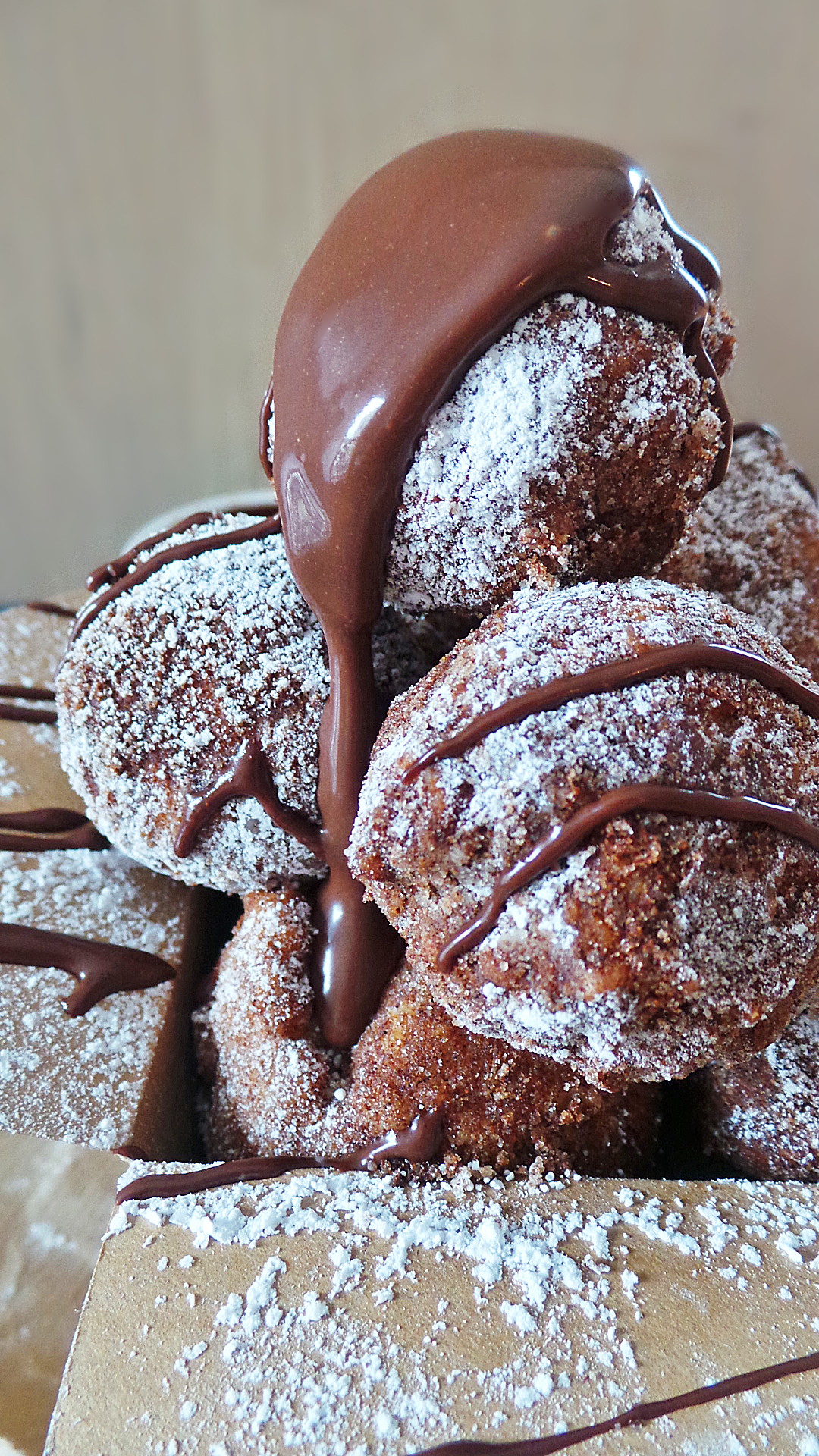 I can't get enough of these, I donut know why.
~nailed it~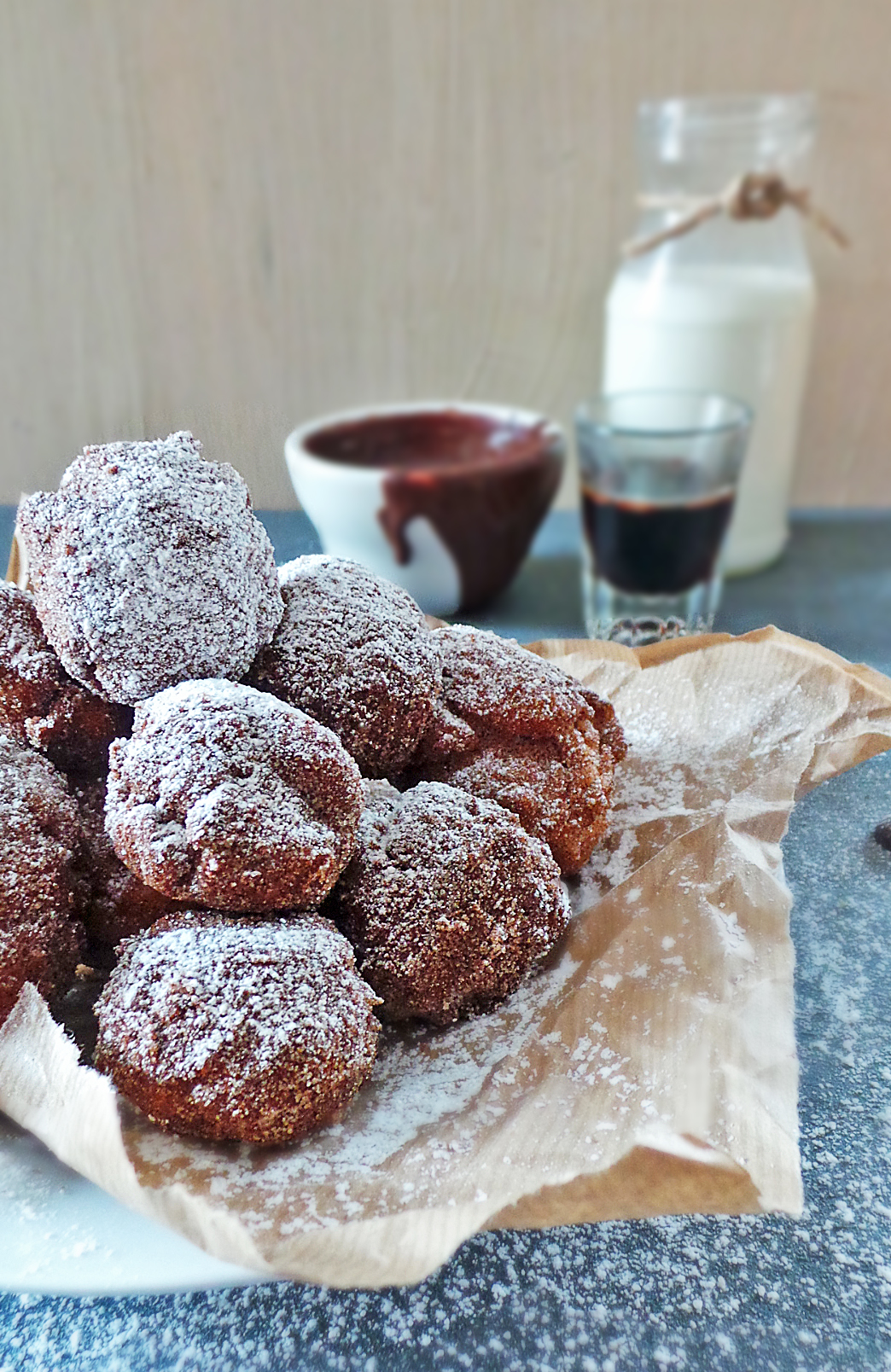 Those are the jokes I live for guys.
Anyways, apparently it's spring break in college world and as I'm strolling through everyone's beach pictures I'm growing more and more envious. My friend Rachel cleared it up pretty well,
Everyone's spending their spring break on a tropical island, and I slipped on ice this morning, SMITE ME OH MIGHTY SMITER.
Right on Rach, right on.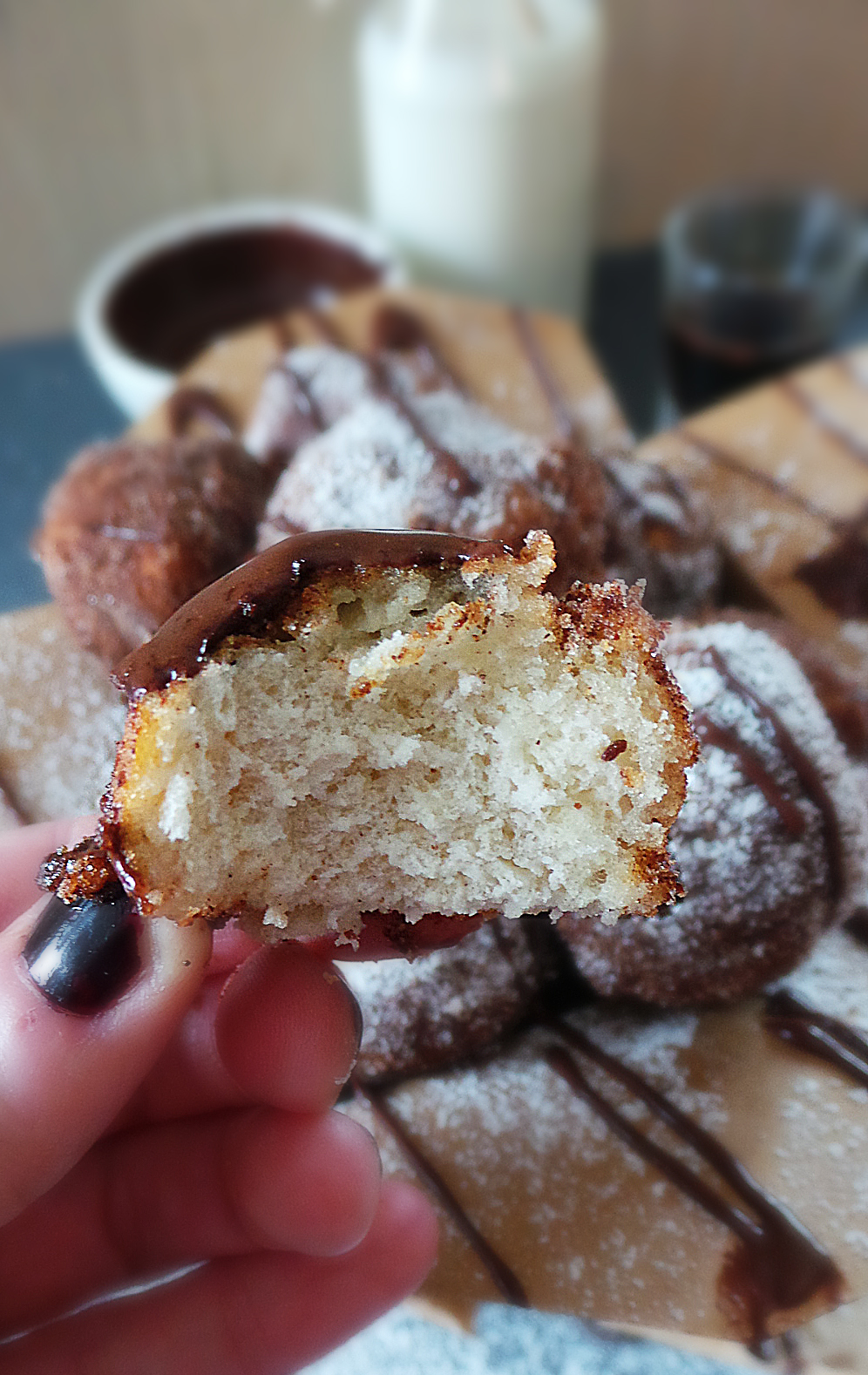 As I'm going through everyone's pictures, I reminisce on my past spring break trips then wander off thinking about childhood vacations. One of those being a pit stop in Seattle before an Alaska trip. Although I was young and can't give you a vivid recollection, I do remember the Seattle Market – and more specifically fried donut holes. I root my unnatural craving for donuts to that mini donut stand serving warm fried donut holes. Everything you want in a donut is what that vendor gave you – a crispy outside with a warm and chewy crumb, a dangerously dainty combination.
The more I thought about it, the more I craved donut holes. Since my favorite local bakery closes a wee bit earlier than I wished, I decided to make my own. What I want in a donut is simple: the exterior/interior contrast I just described tossed in a combination of cinnamon and sugar. Forget the apple or pumpkin spiced stuff, the most I want to jazz these up with is a drizzle of chocolate.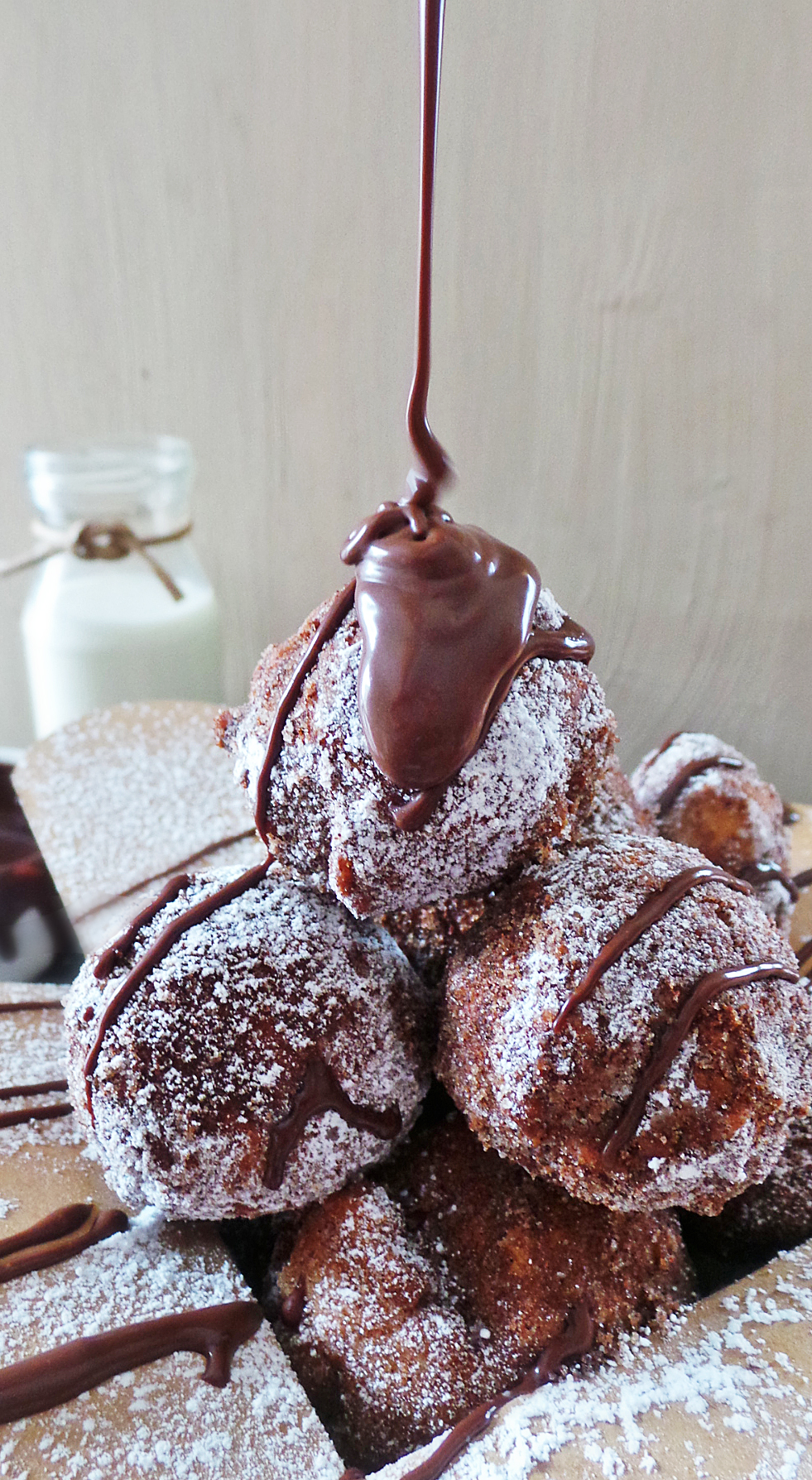 …a drizzle of chocolate with a shot of Kahlua I must add.
These came out 10 times better than I expected. In fact I had to borrow my neighbor's opinion just to make sure I wasn't critiquing off an empty stomach. When I'm hungry enough ANYTHING will taste good.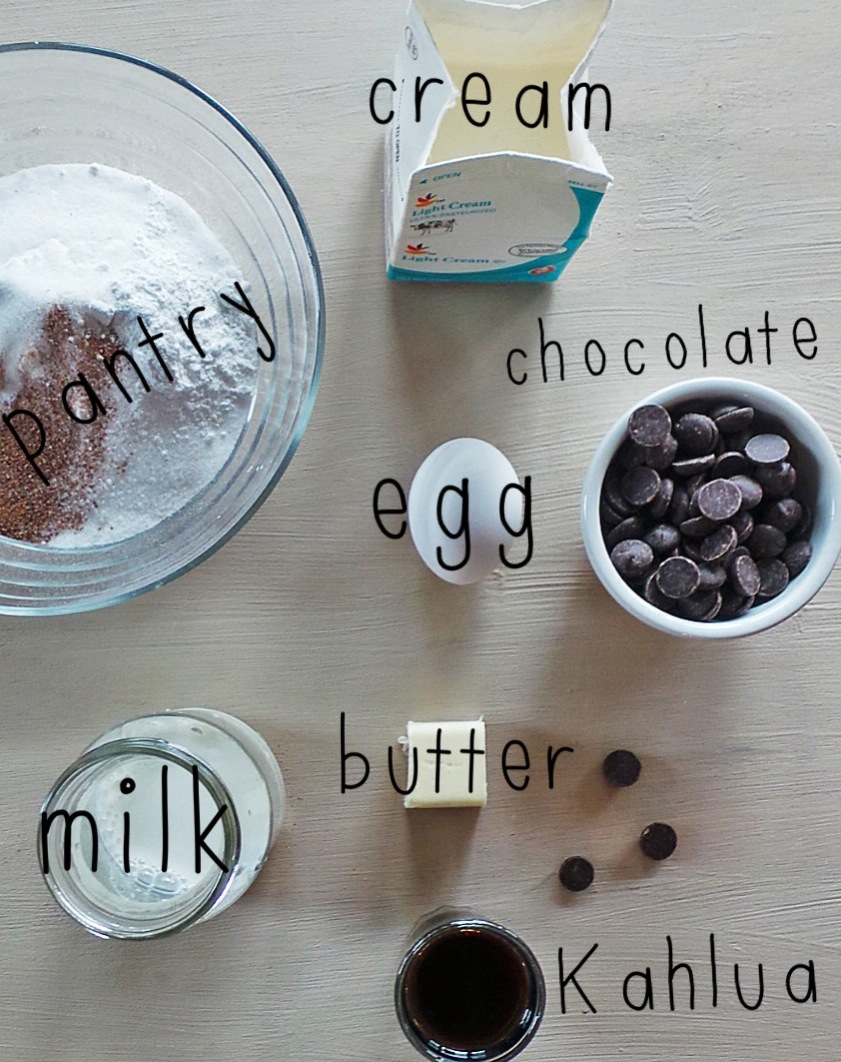 This is a matter of combining dry and wet ingredients, then forming into little balls and dropping in some oil. All of the ingredients are staple which means you could probably have donuts in 20 minutes if you wanted to. Donuts? Twenty minutes? Is this heaven?
After frying my first batch I realized these babies grow so instead of rolling the dough into golf balls, roll them into large grapes – unless you like really large donut holes and if that's the case we are best friends. They only take a few minutes to fry which means you will have donuts in a matter of minutes. I took about 1/4 c. of cinnamon and sugar in a brown paper bag, threw the warm donuts in, and shook until my donuts were coated.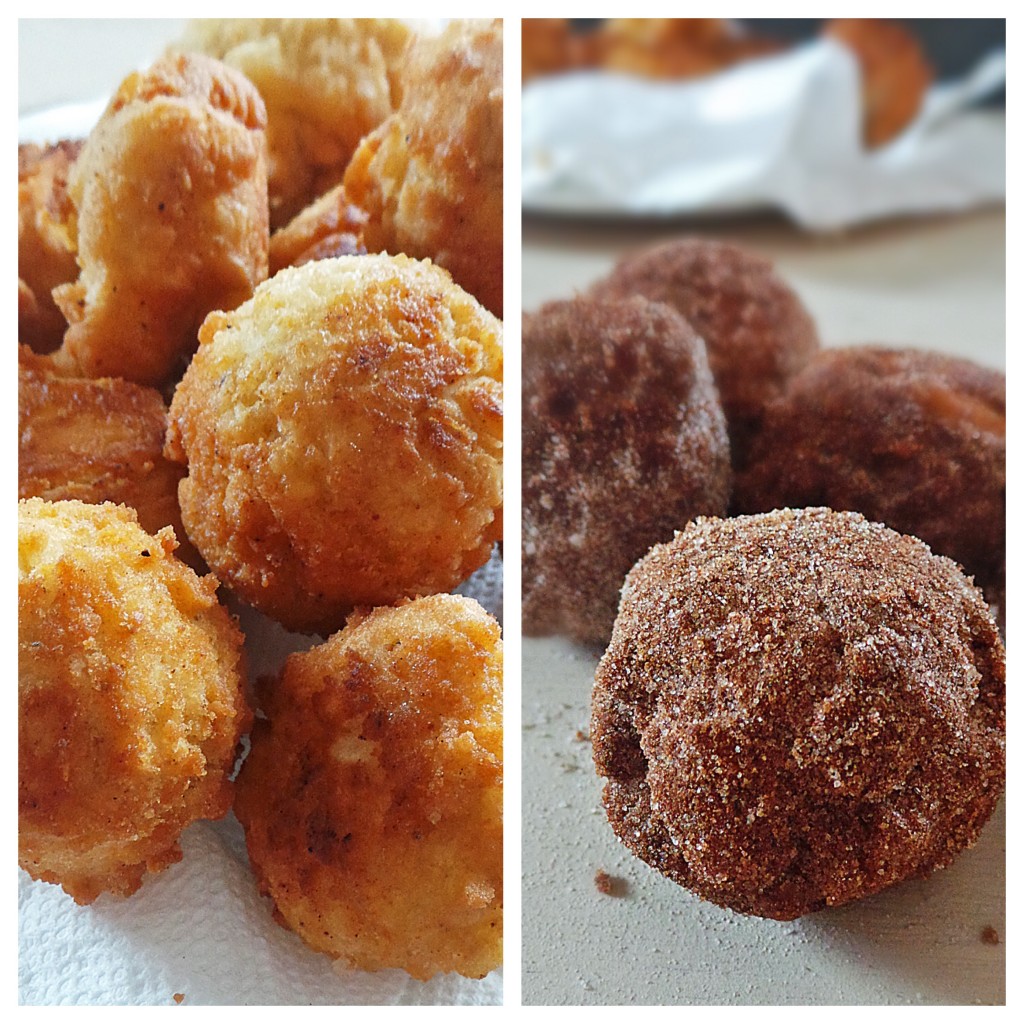 You could coat these with cinnamon sugar, powdered sugar, or even make a glaze. I used the ever so cinnamon sugar combo and whipped up a super quick ganache. I simply melted chocolate in the microwave and thinned it out alternating between light cream and Kahlua. Why not combine those two and thin it out with some Baileys? Why didn't I think of that?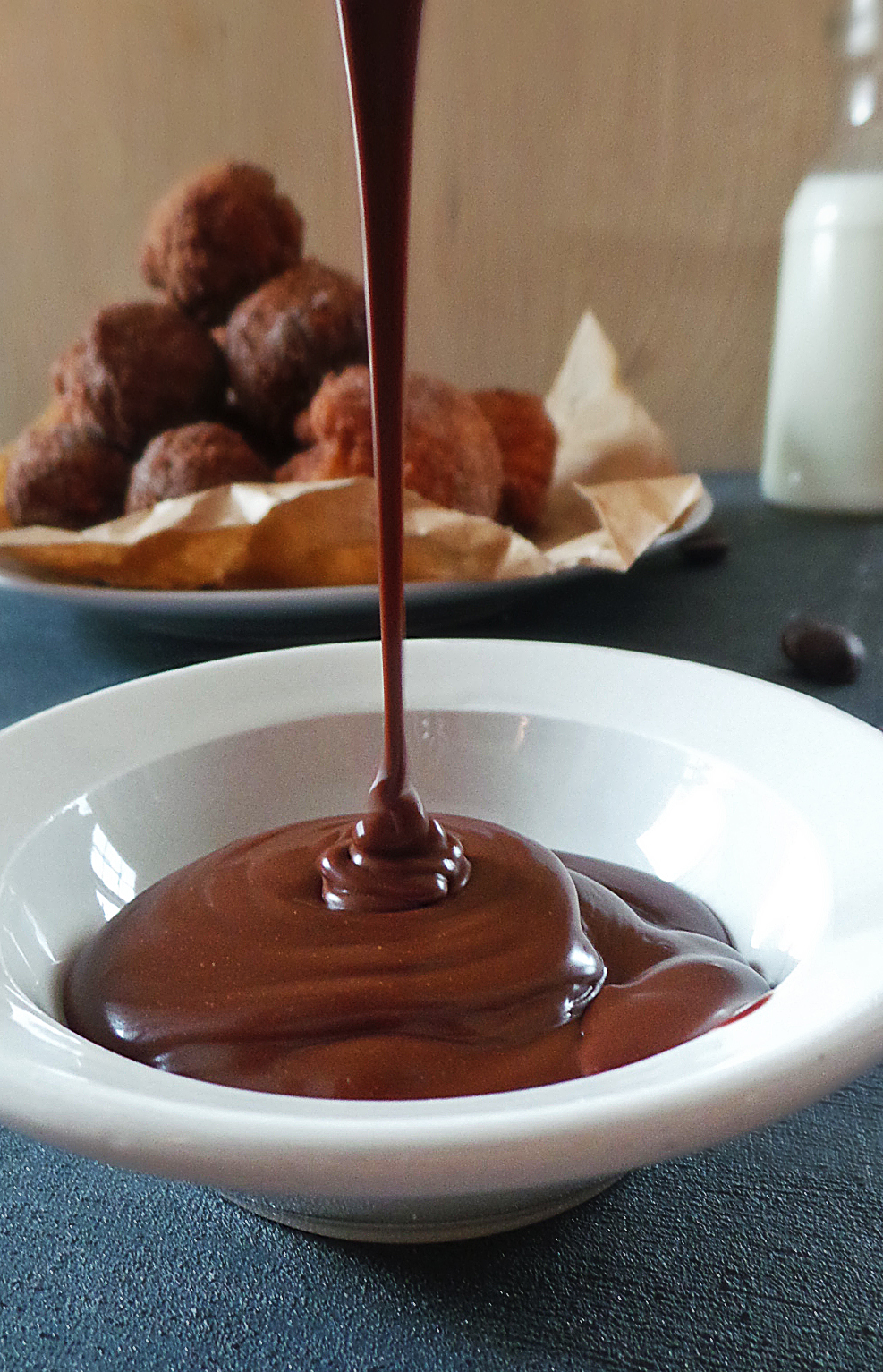 Whatever you do these will be delicious. Not pictured is one of the donuts half eaten, me chasing rolling donuts around the kitchen, a powdered sugar tornado, neighbor helping me clean spilled milk, and the chocolate on my face. It may get messy, but it's a beautiful disaster.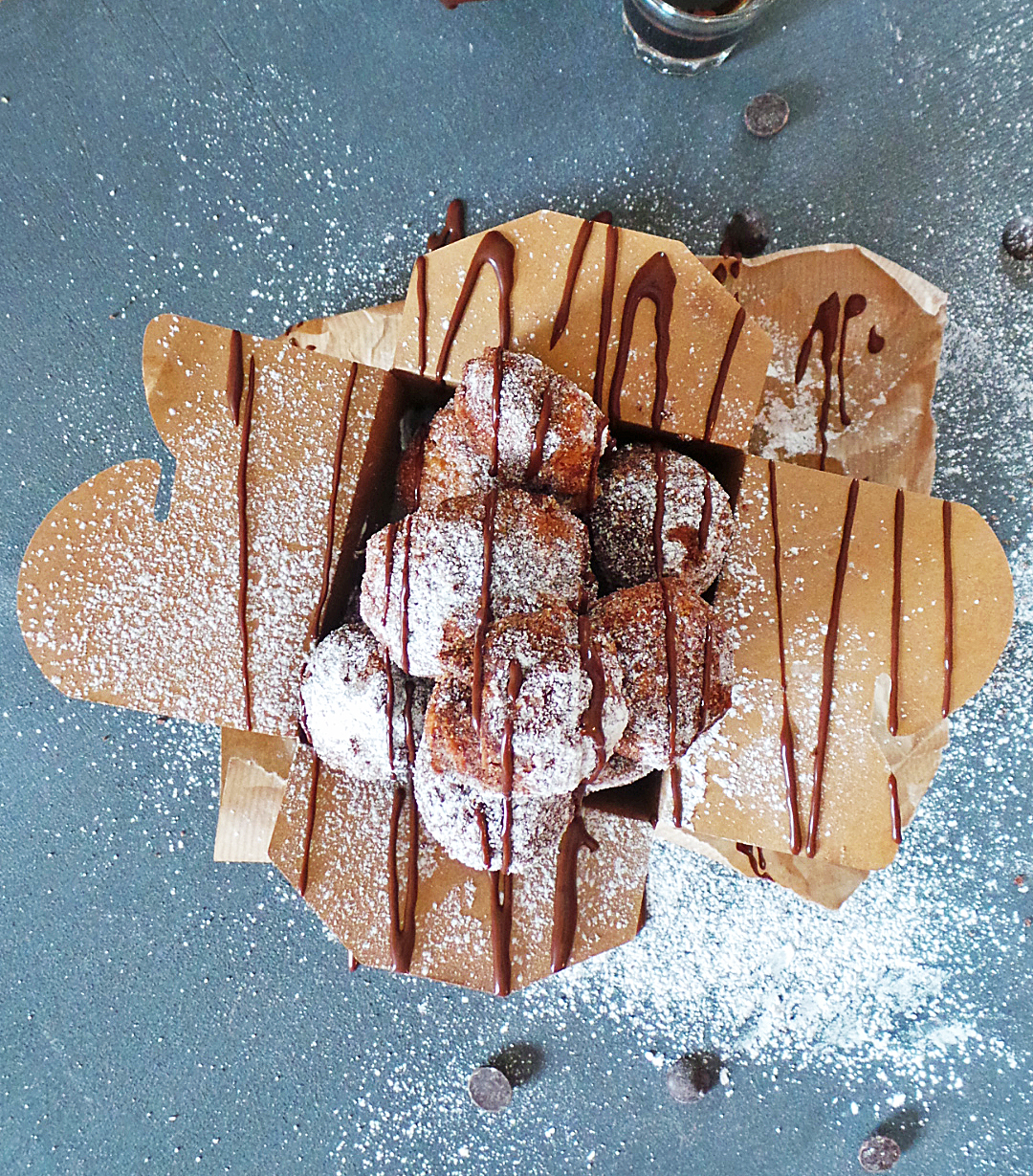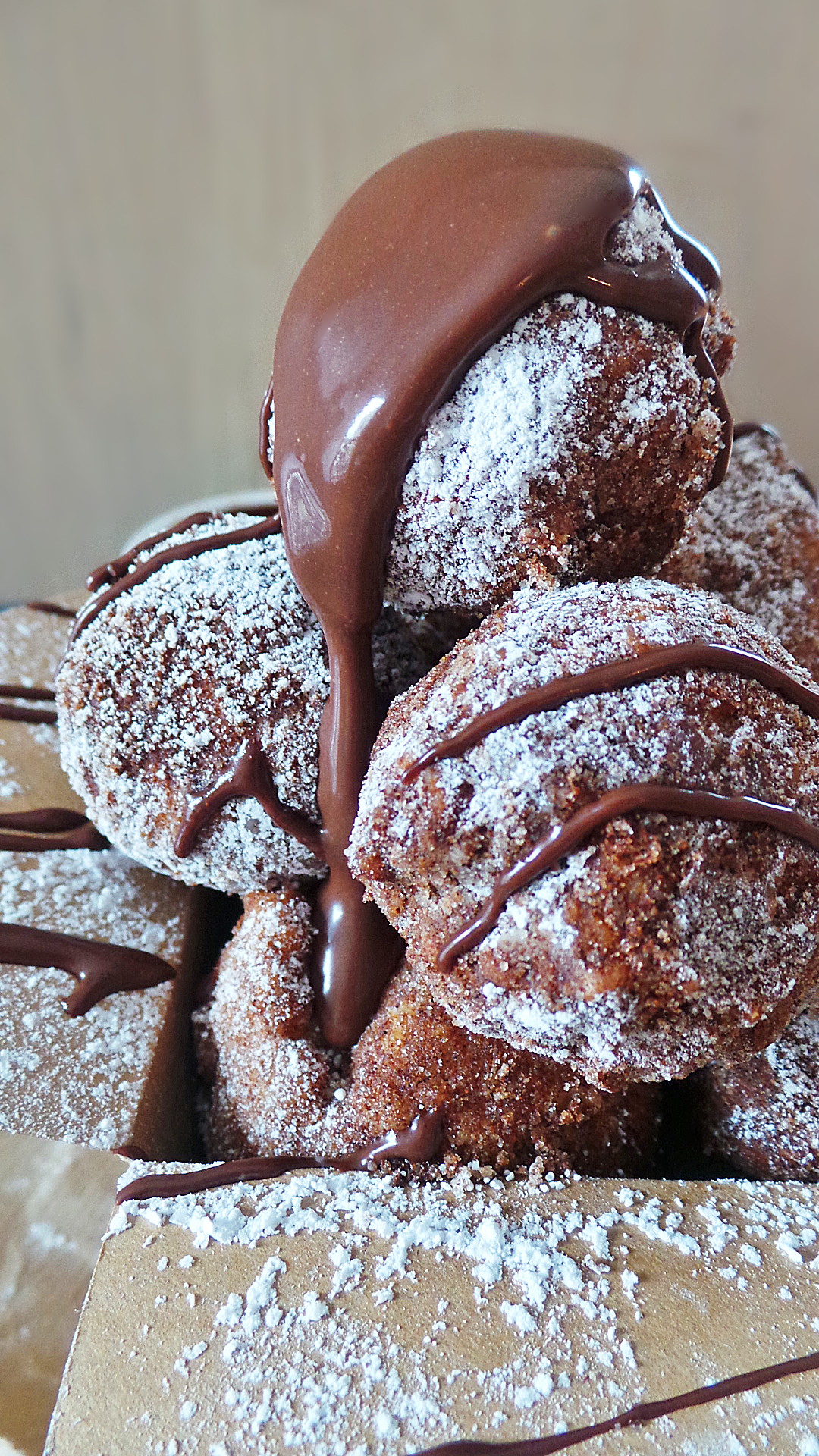 Donut Holes
2014-03-19 12:53:10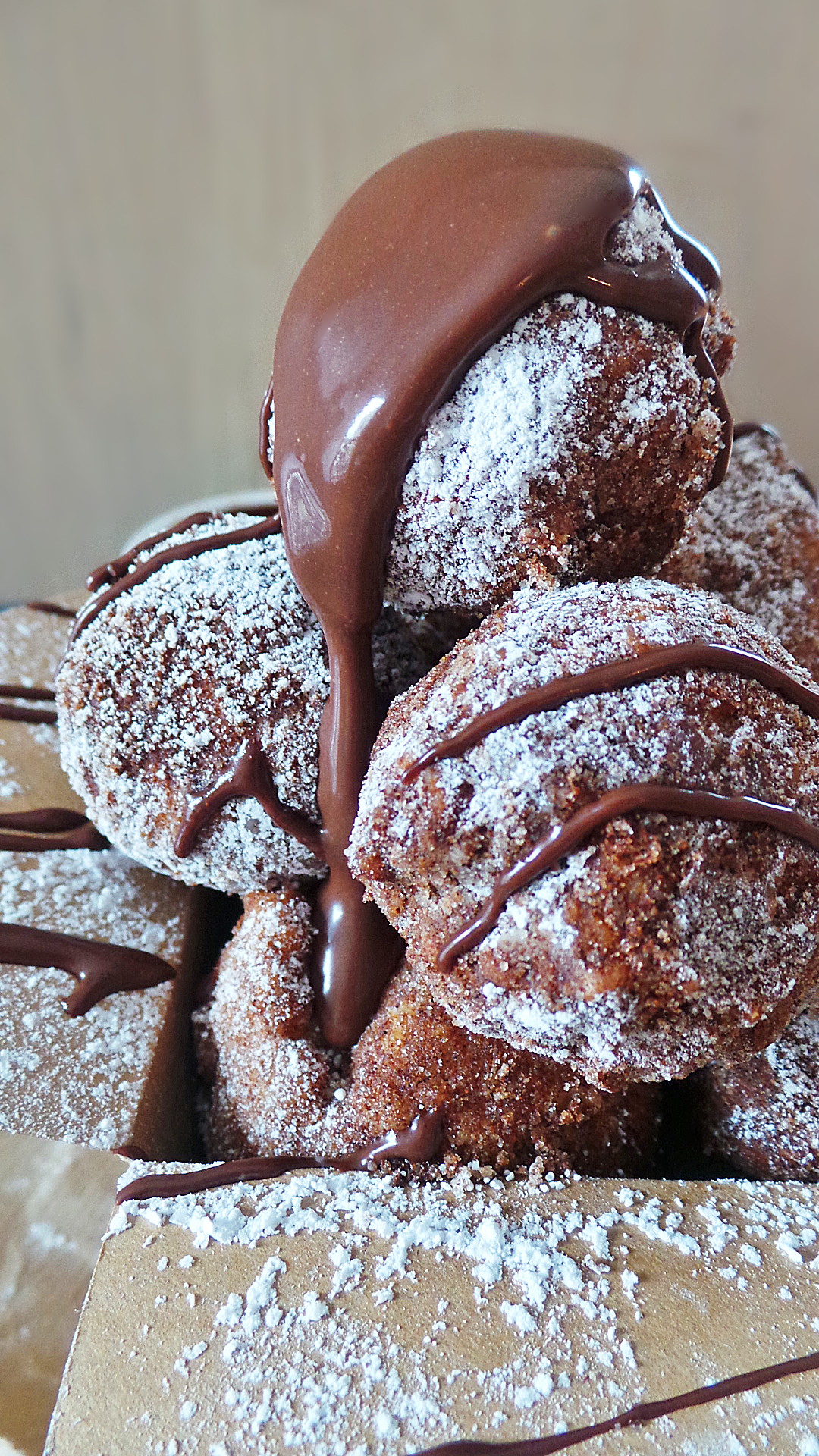 Serves 12
Simple donuts fried to a crispy perfection.
Ingredients
1 1/2 c. all purpose flour
1/3 c. sugar
2 t. baking powder
1/2 t. salt
1/2 t. nutmeg
1 egg
1/2 c. milk (low fat is fine)
2 T. butter, melted
oil as needed
desired toppings
Instructions
Combine the dry ingreidents in a bowl. In a separate bowl, mix the egg and milk. Temper in the melted butter and mix to combine.
Add the wet into the dry and mix to form a dough.
Heat enough oil to coat the bottom of a small saucepan 1/2".
Roll the dough into grape sized balls, using extra flour if necessary. Drop into hot oil. To check if the oil is hot enough, drop a small amount of batter in and once it sizzles it's ready!
Fry donuts two minutes on each side. Each side should be crispy golden brown - things are looking good!
Place donuts on a plate lined with paper towels to drain.
Once all donuts are finished, place in a brown bag with cinnamon and sugar and shake to coat, or simply top with powdered sugar.
Notes
nutritional info is PER donut...batter should form around 12 donuts, maybe more 🙂
Adapted from Taste of Home
http://www.vodkaandbiscuits.com/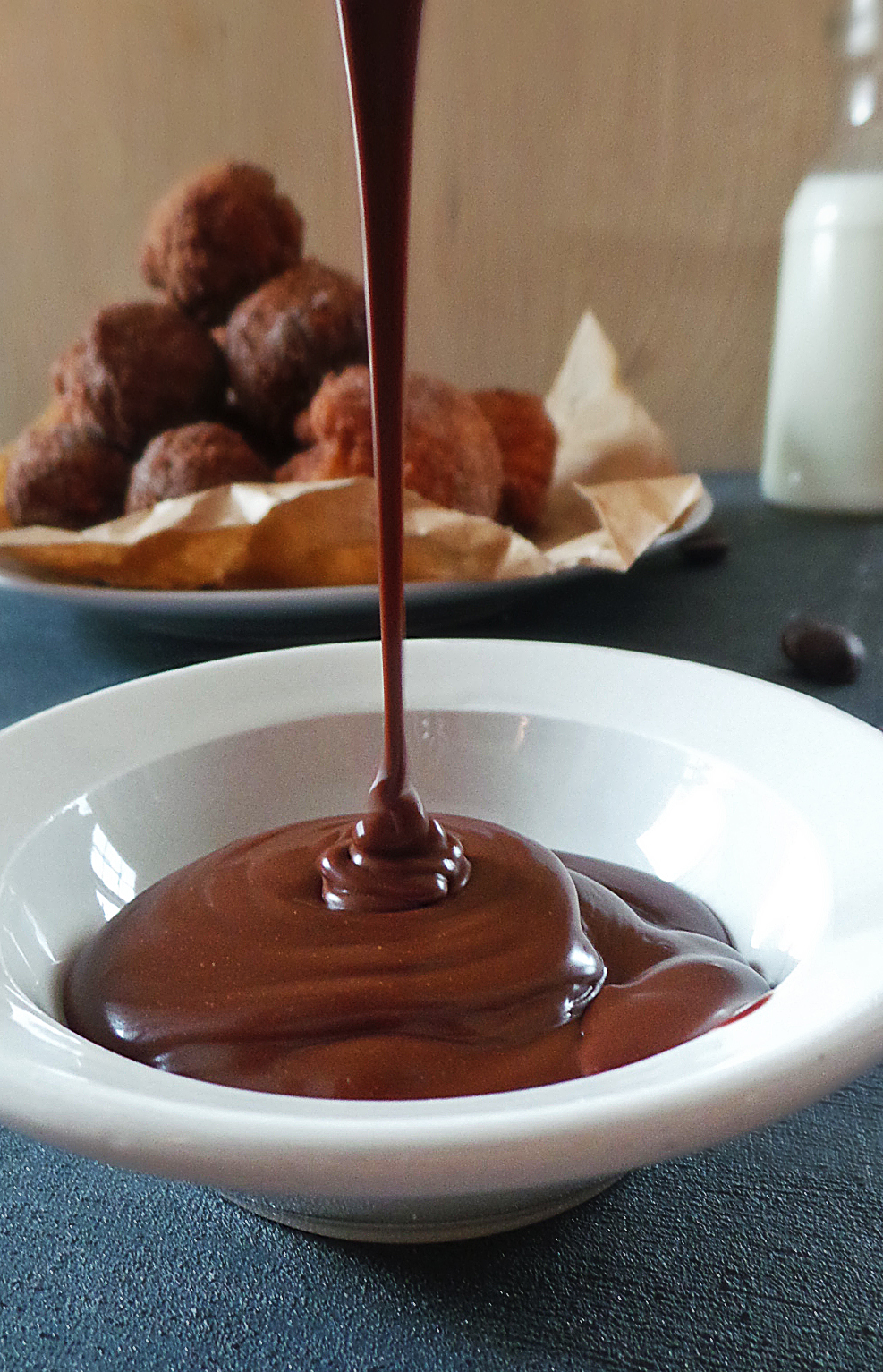 Kahlua Ganache
2014-03-19 12:56:26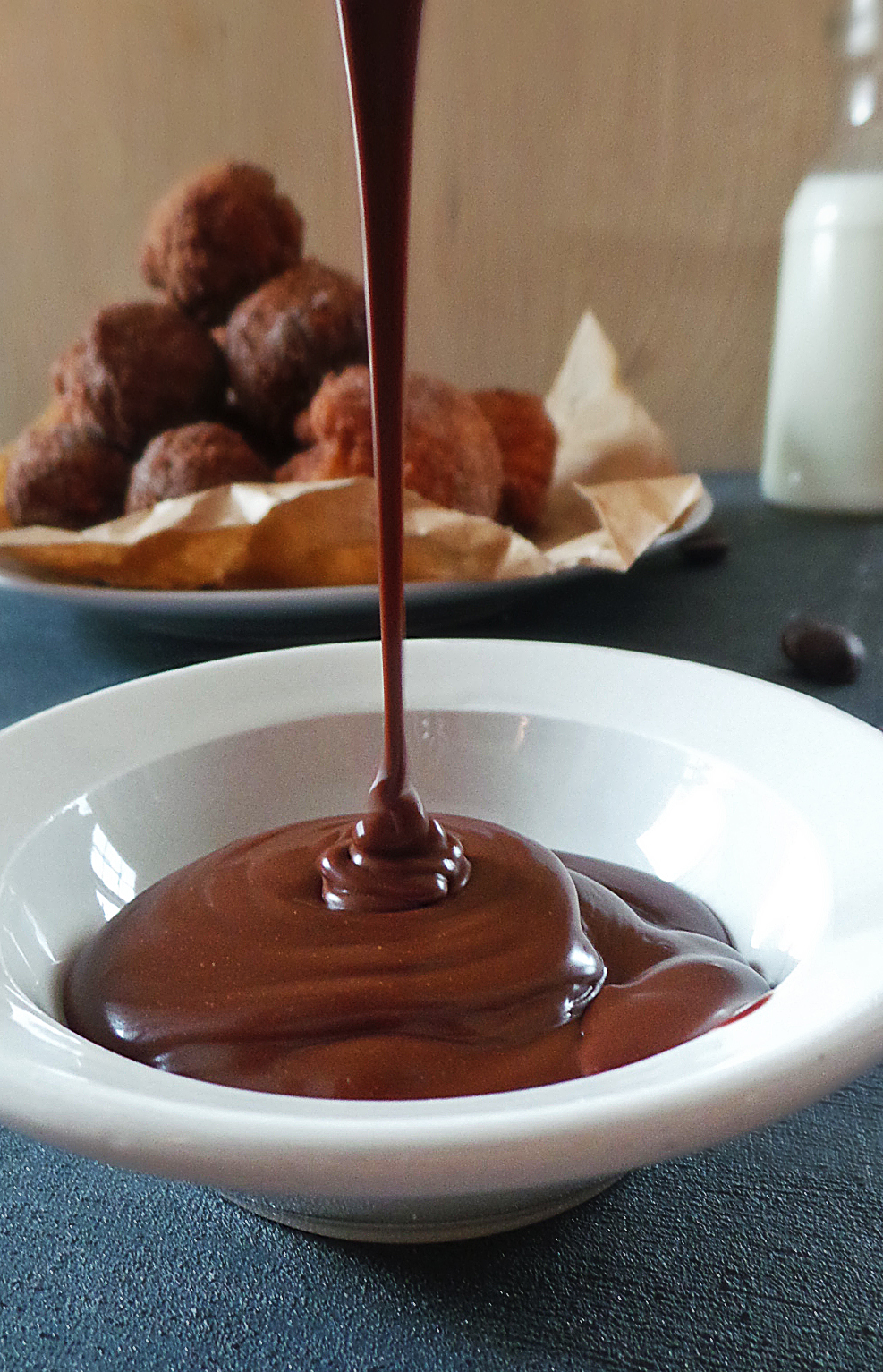 Serves 12
Simple chocolate sauce spiced up with Kahlua
Ingredients
1/2 c. chocolate chips of choice (can be milk or dark)
1/2 c. light cream (at minimum, may need more)
Kahlua as needed
Instructions
Place the chocolate chips in a microwave safe bowl and zap for 30 seconds. Stir. Microwave for another 30 seconds and stir once more. If it needs extra, microwave in 10 second increments.
Stir in a small amount of cream and Kahlua, alternating between the two until the chocolate reaches a pour-able consistency.
Place in bowl to dip or drizzle over donuts
Notes
Use Baileys Irish cream instead!
http://www.vodkaandbiscuits.com/
[shopeat_button]