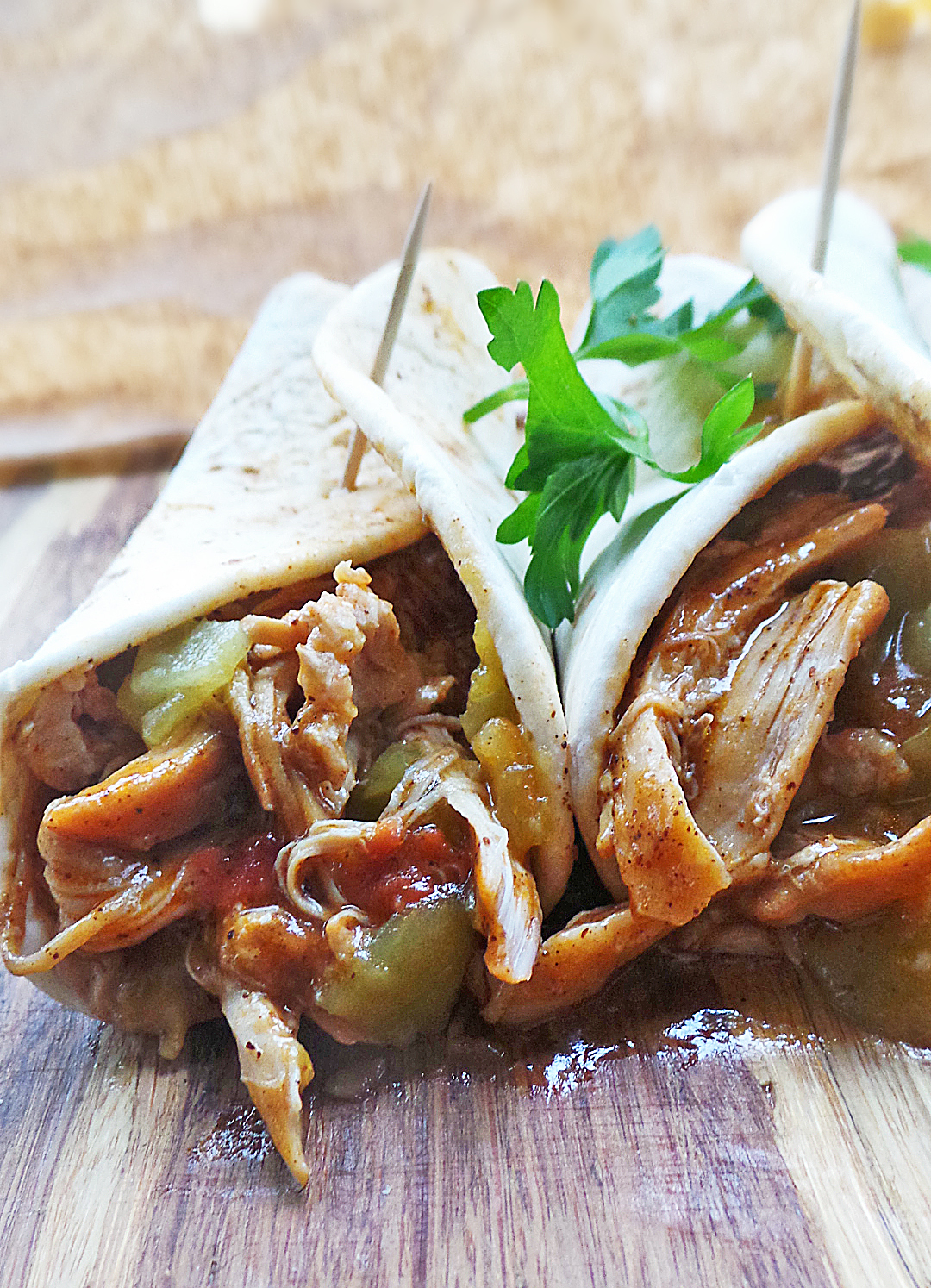 This dish is one of the reasons why I run a foodblog. There are certain recipes that I will stop my day and totally risk holding off a thousand word paper just so I can share with you. Knowing that you will have this and hopefully make this ASAP makes me sleep easy at night…and I'll feel a little better about this paper I'm procrastinating on. Let me explain.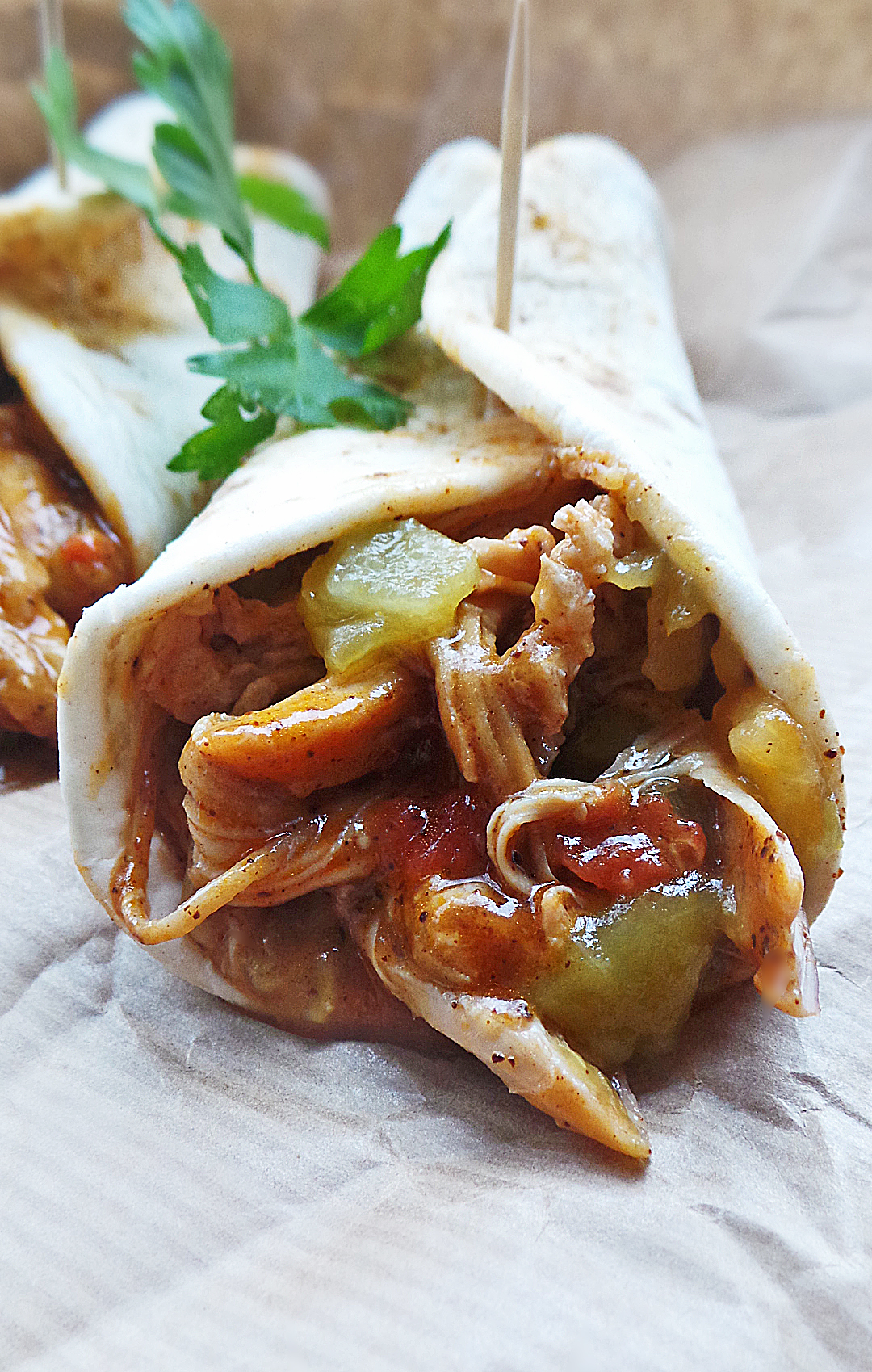 With some common staple ingredients and a $5 trip to the grocery store, I made a meal that can serve up to FIVE PEOPLE. FDSHfdash. That's a dollar per person, seriously I'm giving you a high five through the computer screen. That is if your household has a little self control because I do not and half of these tacos are already gone. Oops. I'm so excited for you.
Half of my recipes develop in the middle of the grocery store aannnnnd half of the grocery store probably hears them. I literally stand there staring at the meats talking to myself figuring out what I could do with them. I always catch one of the chefs at school talking to himself as he's gathering ingredients for his class and now I totally understand why. I feel you chef, I really do.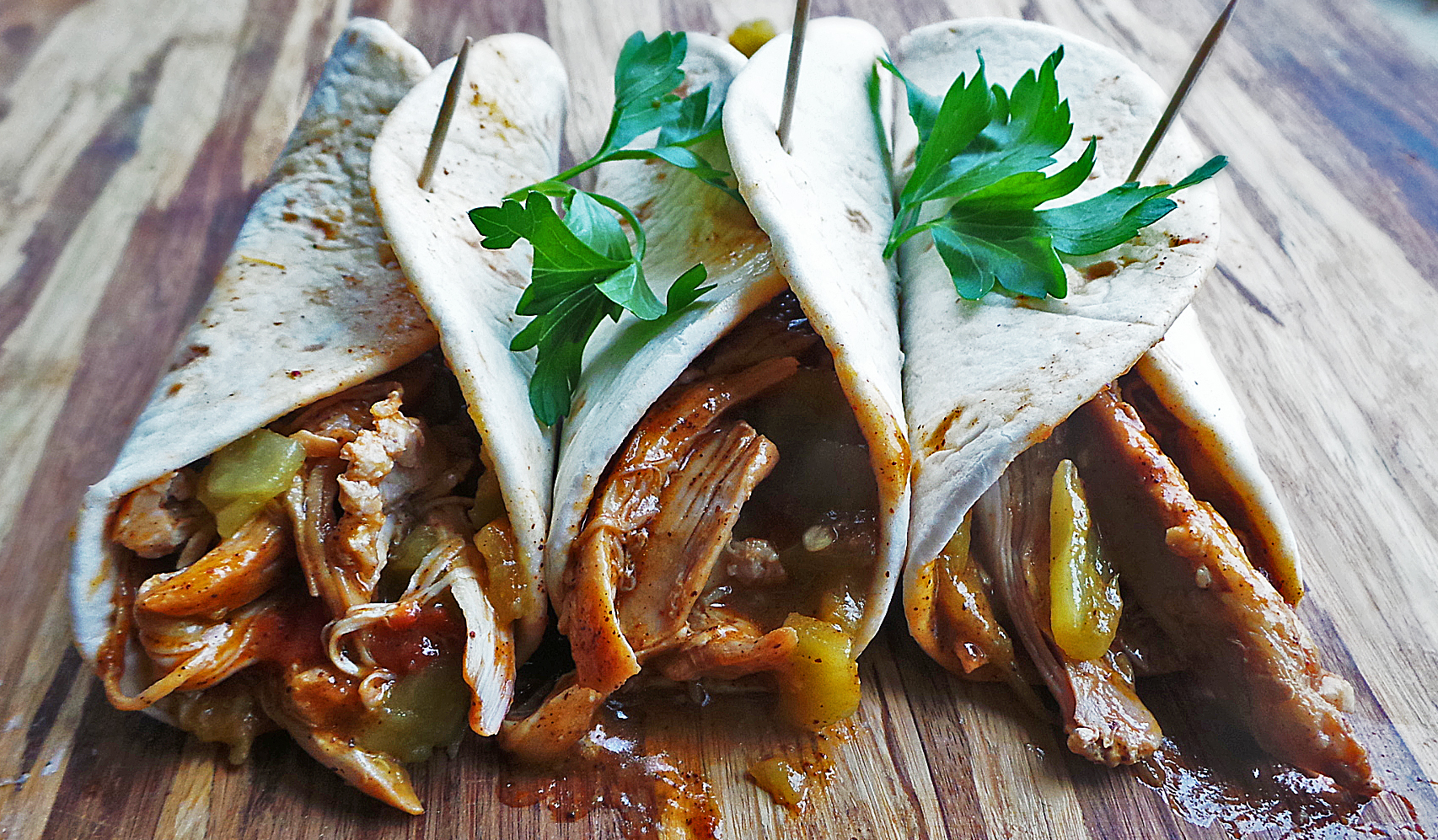 The other day I caught myself standing there once again figuring out what I was going to do with all of these beautiful bone-in chicken thighs just screaming my name. If you've been reading my posts you know my obsession for Rouge stouts and I've been dying to use their chipotle beer for a braise. That was it. Chicken thighs braised in a chipotle beer sauce. Chicken thighs are relatively inexpensive and it hurts me because many people reflect their price on the quality. In my opinion, the darker meat is much more flavorful and with the bone-in and skin on, these thighs make it perfect for braising. In less than in hour you can have the most tender-fall-apart-mouthwatering chicken ever. Now if only I thought this highly of my thighs.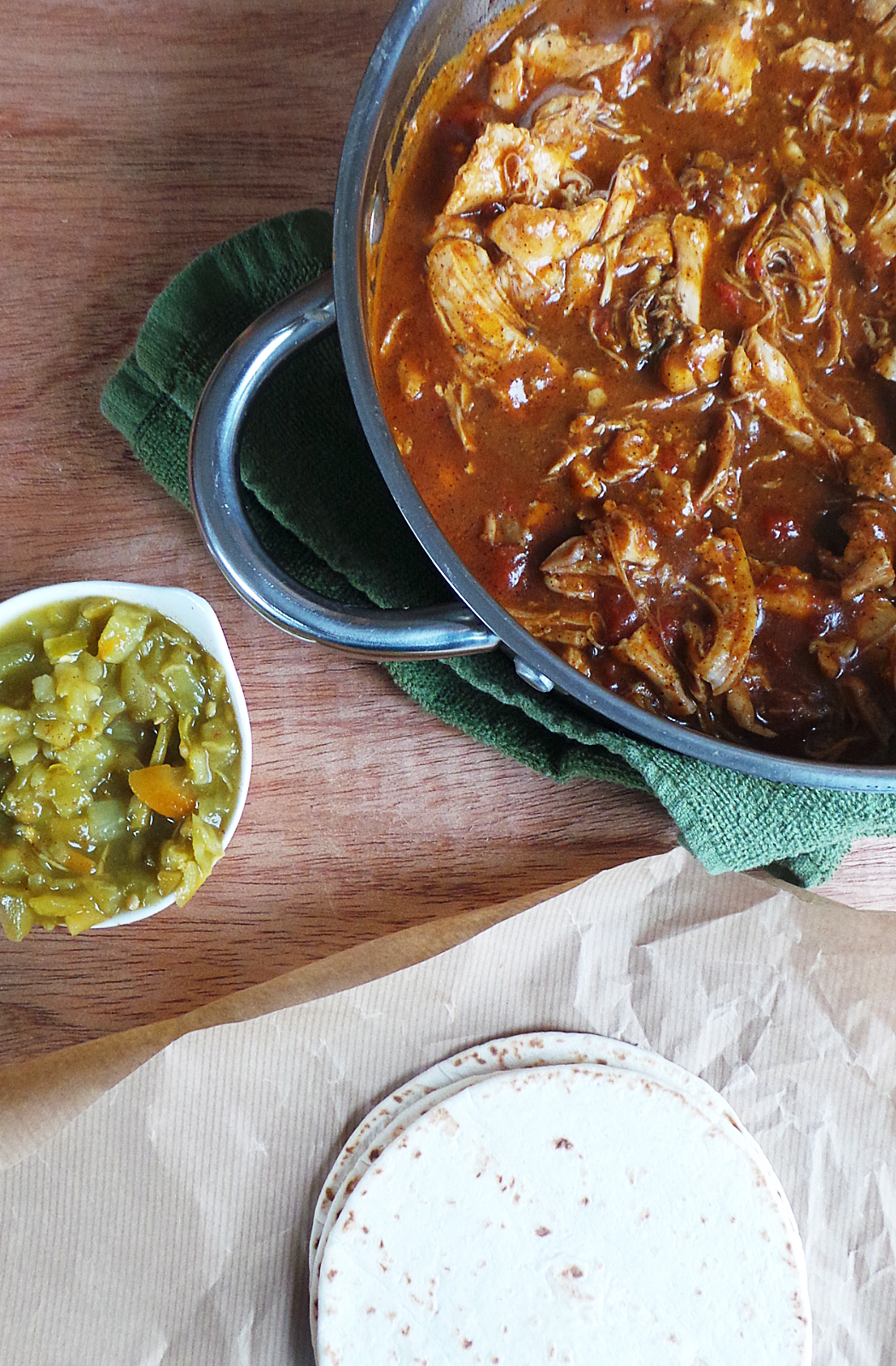 Off I went to the liquor store in hopes to find the stout and of course it starts to rain. Now usually this wouldn't be a big deal but my flippin' windshield wiper flew off, like what? How? I don't even ask any more. After a quick stop at Jiffy Lube and realizing no liquor stores in my area carried the beer or a single Mexican beer, I was annoyed, hungry, and headed home. Although I must say, this annoyed-hunger feeling should come around more often because it did create these braised enchilada chicken tacos.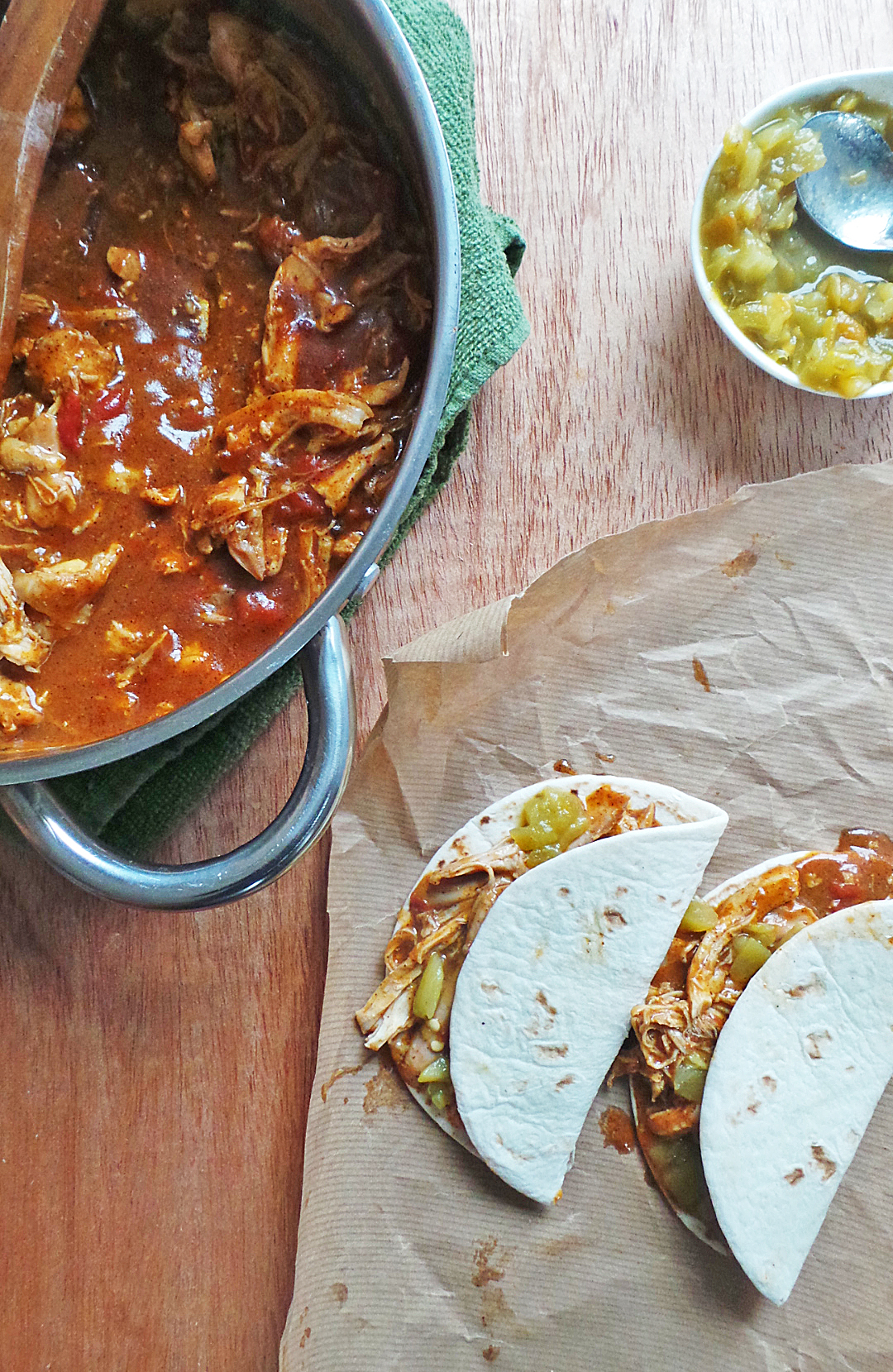 A few weeks ago I stocked up on chicken broth, canned tomatoes, green chilies, and all that good stuff. Take advantage of your store's sales because you never know when your windshield wiper is going to fly off and your plans for dinner are ruined by crappy liquor stores. Essentially those few ingredients and a good raid from my spice cabinet was all I needed. Instantly I became hungry happy again.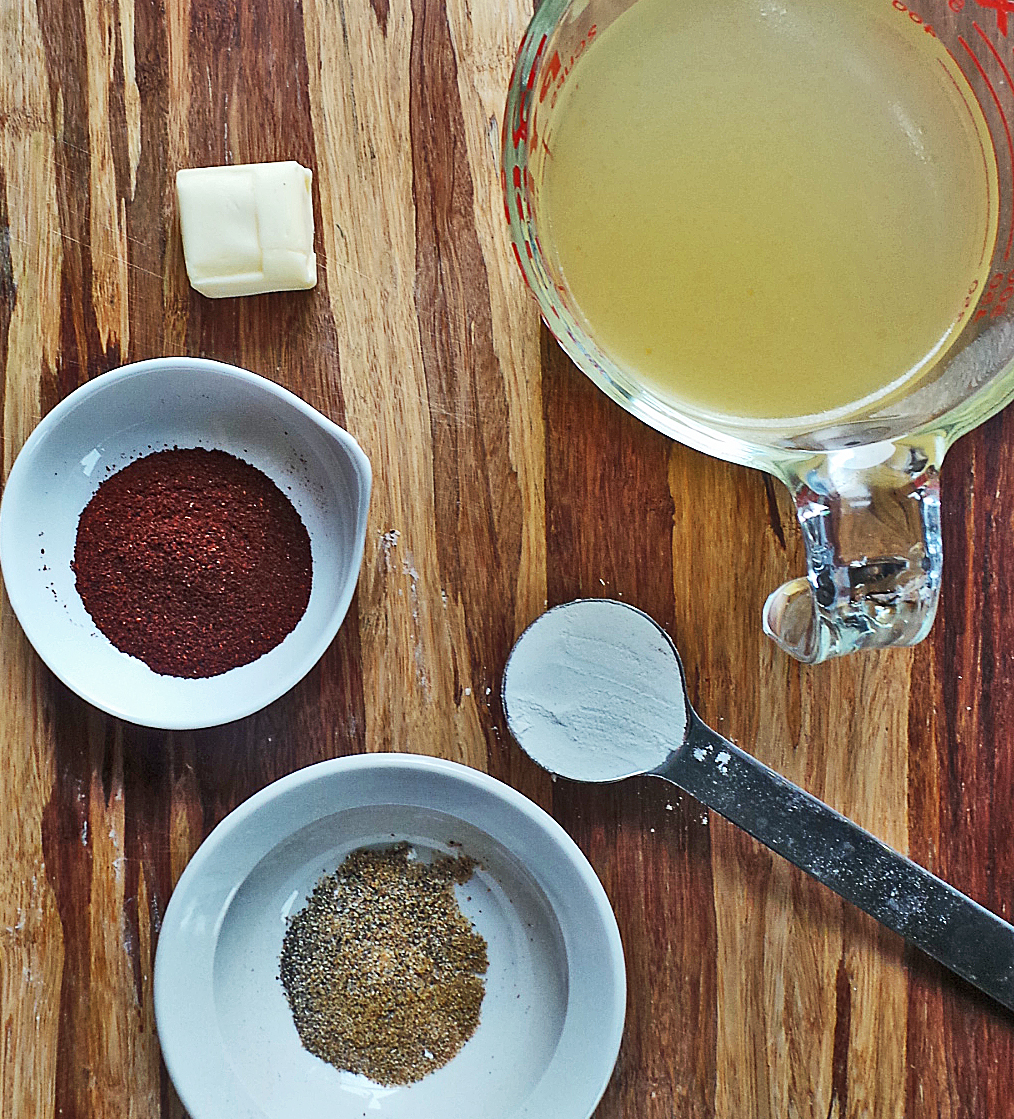 The first thing I did was whip up my go-to enchilada sauce. I can't tell you where the recipe originated from, unless my little handed-down recipe box counts. It's a matter of making a roux, toasting the seasonings, whisking in chicken broth, and letting it simmer until it reaches a nappe consistency, or basically until it coats the back of a spoon. The best way to check is to run your finger on the back of a wooden spoon coated with sauce. If it leaves a trail, and no sauces runs in the trail, you've reached proper consistency.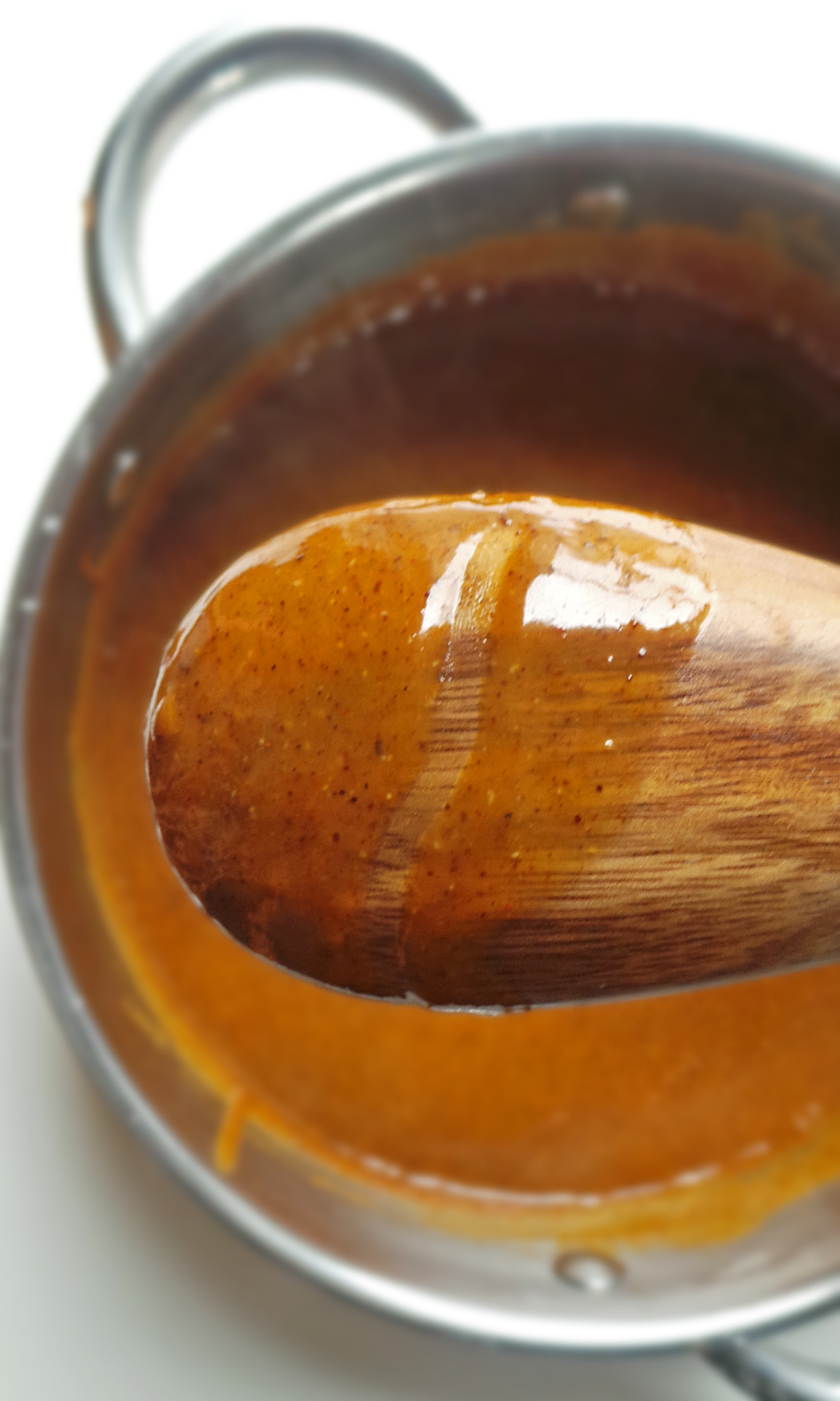 Opposed to using cornstarch, sauces made with a roux do not thicken automatically so you have to be a little patient and let it simmer for 10 minutes- perfect timing to sear those thighs. In a separate pan I browned the thighs skin-side down for about 6-7 minutes. I let them drain on a plate before adding them to the enchilada sauce which I then topped off with a can of diced tomatoes. Cover it up and let it simmer for 45 minutes on low and soon your house will be smelling like a gourmet restaurant. Then you laugh because you just beat the system and made some restaurant style tacos for less than a Starbucks coffee. Don't you love it?!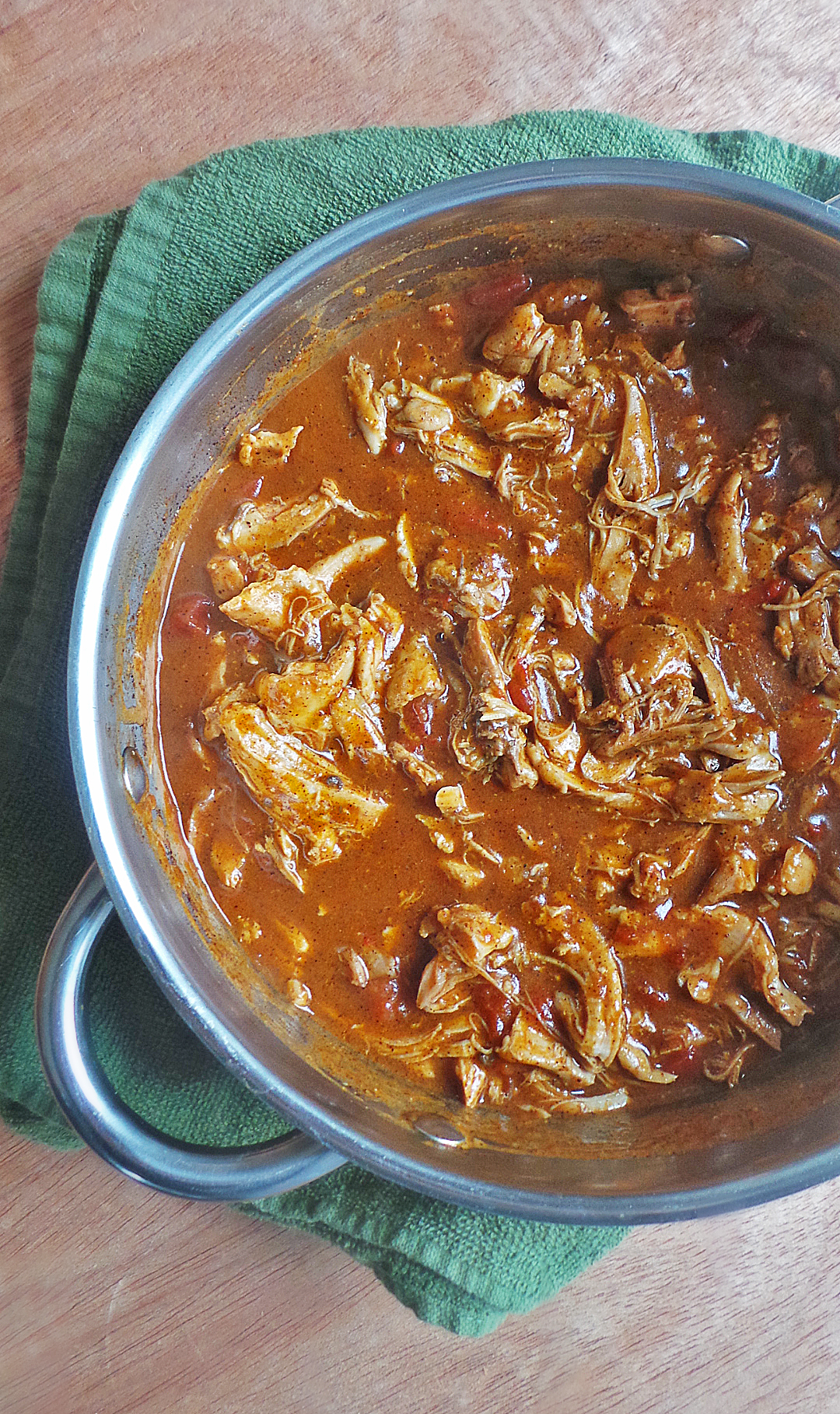 I stuffed mine into a soft tortilla and topped it off with diced green chilies with a little pinch of cinnamon and paprika. That is something totally optional, but it's one of those weird food things I do.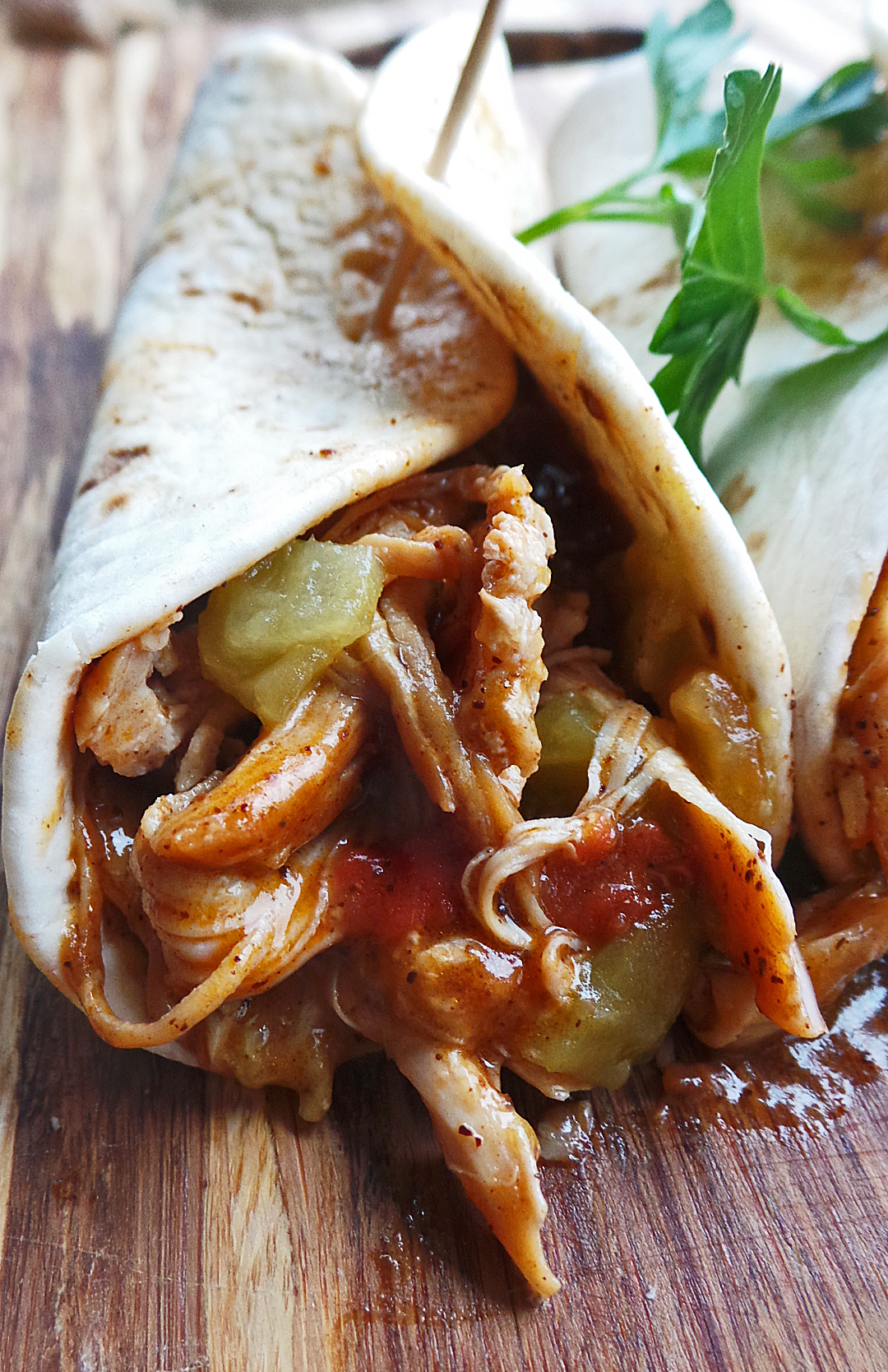 Top these off with some fresh cilantro and you have a forreal winner winner chicken dinner. Now I have to go eat another one because tacos give you energy to write a billion page paper right? Just tell me yes.
Braised Chicken Enchilada Tacos
2014-03-25 16:28:06
Serves 5
Juicy tender fall-apart chicken braised in a enchilada sauce and stuffed in a soft tortilla for delicious tacos.
For the enchilada sauce
2 T. butter
3 T. all purpose flour
2 T. chili powder
1 t. cumin
1 t. garlic powder
1/2 t. pepper
1/2 t. cayenne pepper (optional - for extra spicy)
2 c. low sodium chicken broth, cold
For the tacos
6 soft tortilla shells
2 T. oil
4 chicken thighs - bone-in and skin-on
15 oz. can diced tomatoes
4 oz. can diced green chilies
For the enchiladas
Make a roux by melting the butter and whisking in the flour. Let it cook for 2 minutes over low heat. The best way to tell if your roux is ready to work with is by smelling it! Once you no longer smell flour and only get a whiff of butter, it's ready!
Toss in the seasonings and cook another minute, stirring to coat in the roux. This will toast the seasonings a little bit and also help rid of the flour taste.
Whisk in the cold chicken broth until there are no longer any lumps. The hot/cold contrast of the roux and liquid will help reduce the amount of lumps.
Bring to a simmer then reduce to low until thickened. Keep warm until needed.
For the chicken
Place the oil in a separate large pot and tilt to evenly coat. Heat to medium-high. Once hot, sear the thighs skin-side down for 5-6 minutes or until crispy brown. Flip over and cook another 2 minutes.
Remove to a plate and allow to drain.
Transfer thighs to enchilada sauce and add the tomatoes. Cover and simmer for 45 minutes. When finished, the chicken will be fork tender and fall right off the bone. Discard the bone and skin. Season chicken with kosher salt as desired.
Stuff into tortilla shells and top with diced chilies and cilantro.
http://www.vodkaandbiscuits.com/
[shopeat_button]