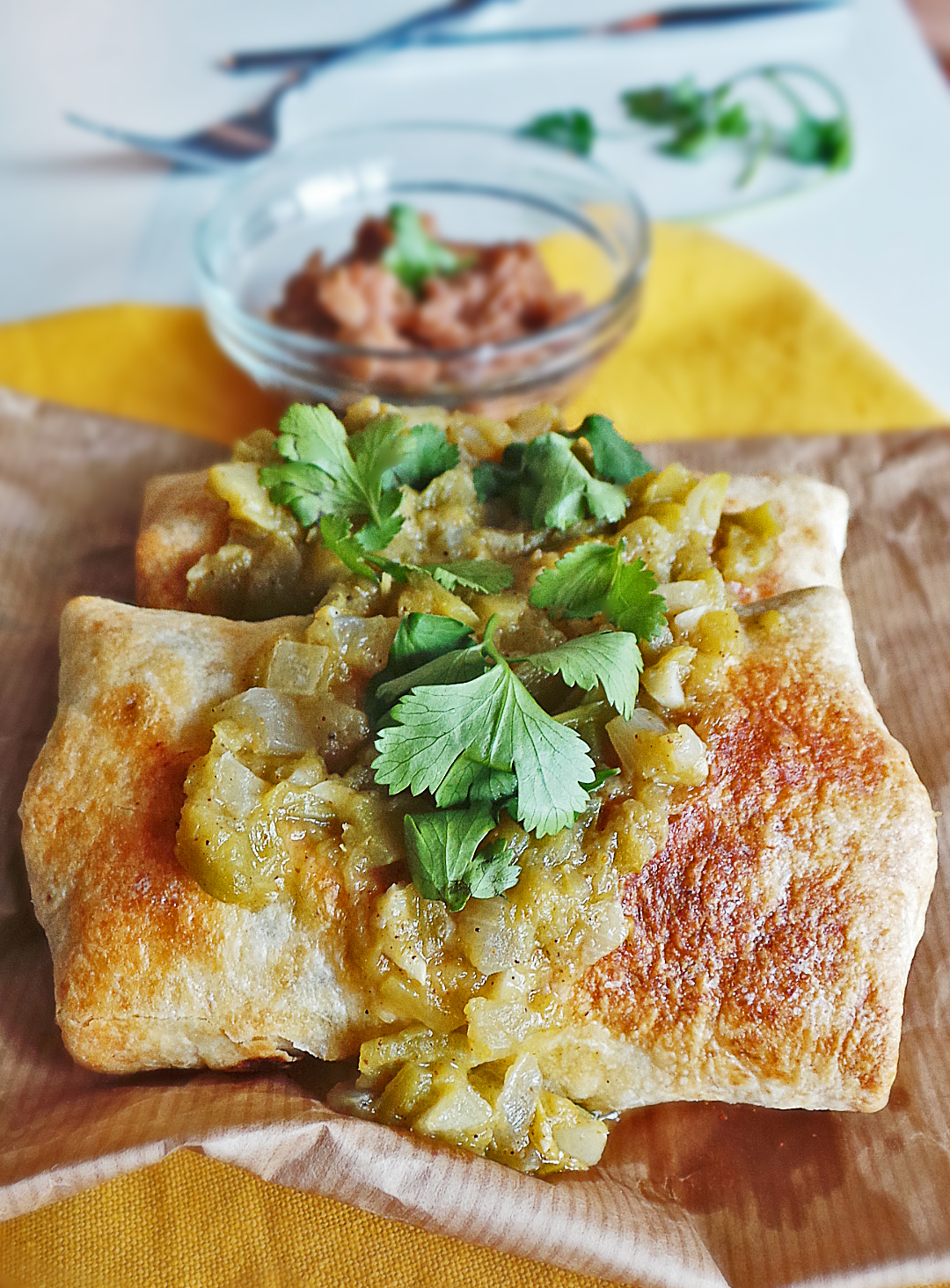 I love these so much I'd write a poem about em', except I can't find anything that rhymes with chimichanga.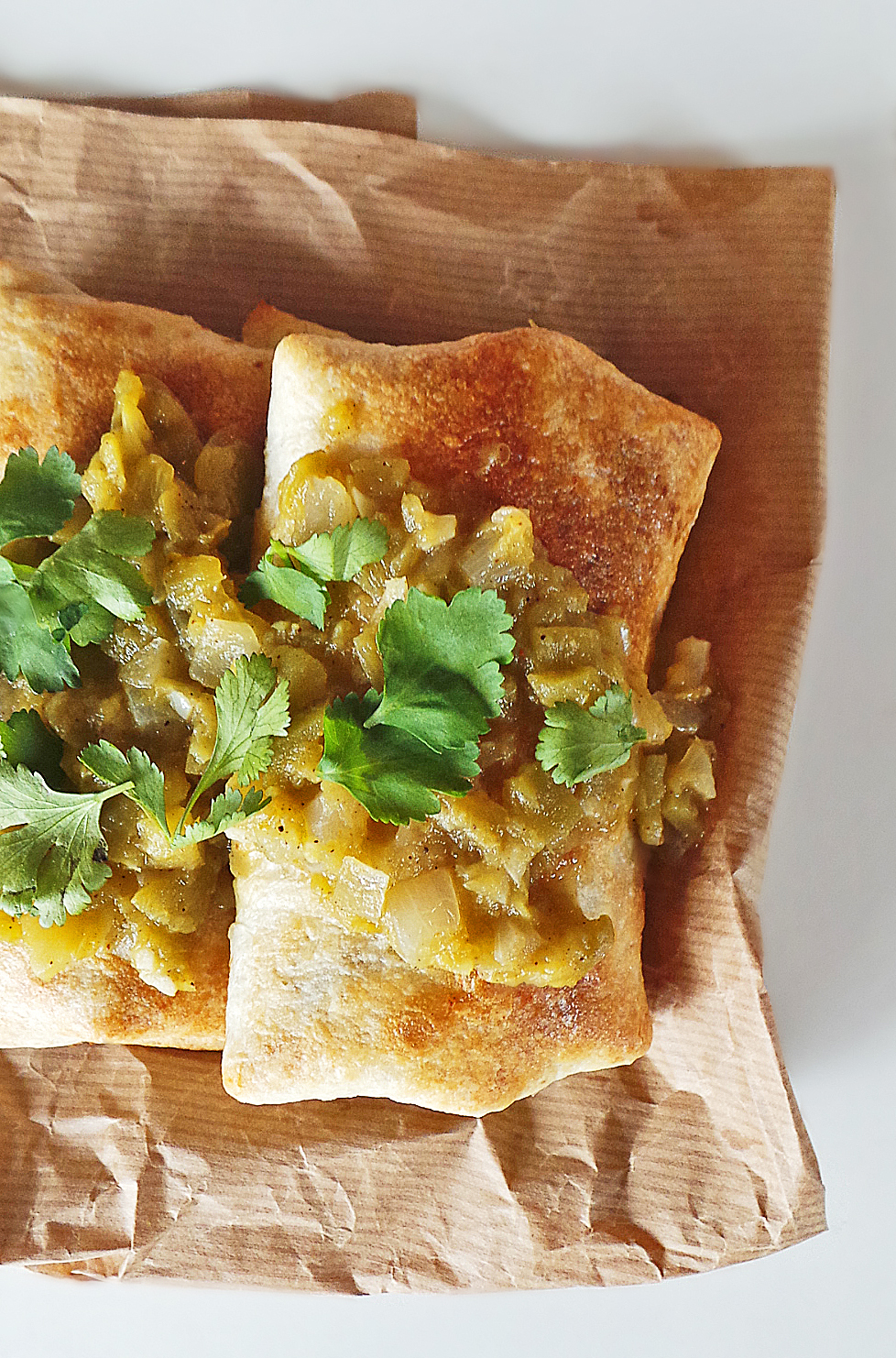 When Mickey and I first started dating he told me his palate consists of -and only of- meat, cheese, and potatoes. My first thought was holy boring appetite, but then I realized how insanely bad he needs these cheesy chicken chimichangas. My first experience with a chimichanga was back at college in our little local Mexican restaurant. College-town-famous for their margarita deals, they also had some really delicious chimichangas. I'm sure everything else was just as good, but I wouldn't know because these fried burritos had me sold.
What separates these from a burrito is they're traditionally deep fried. Holy heart attack. The chimichangas I first had were fried to a perfect crisp and stuffed with fork-tender chicken combined with melted cheese and spicy salsa. I was either going to make a trip to that Mexican restaurant weekly for the rest of my life or learn to make my own.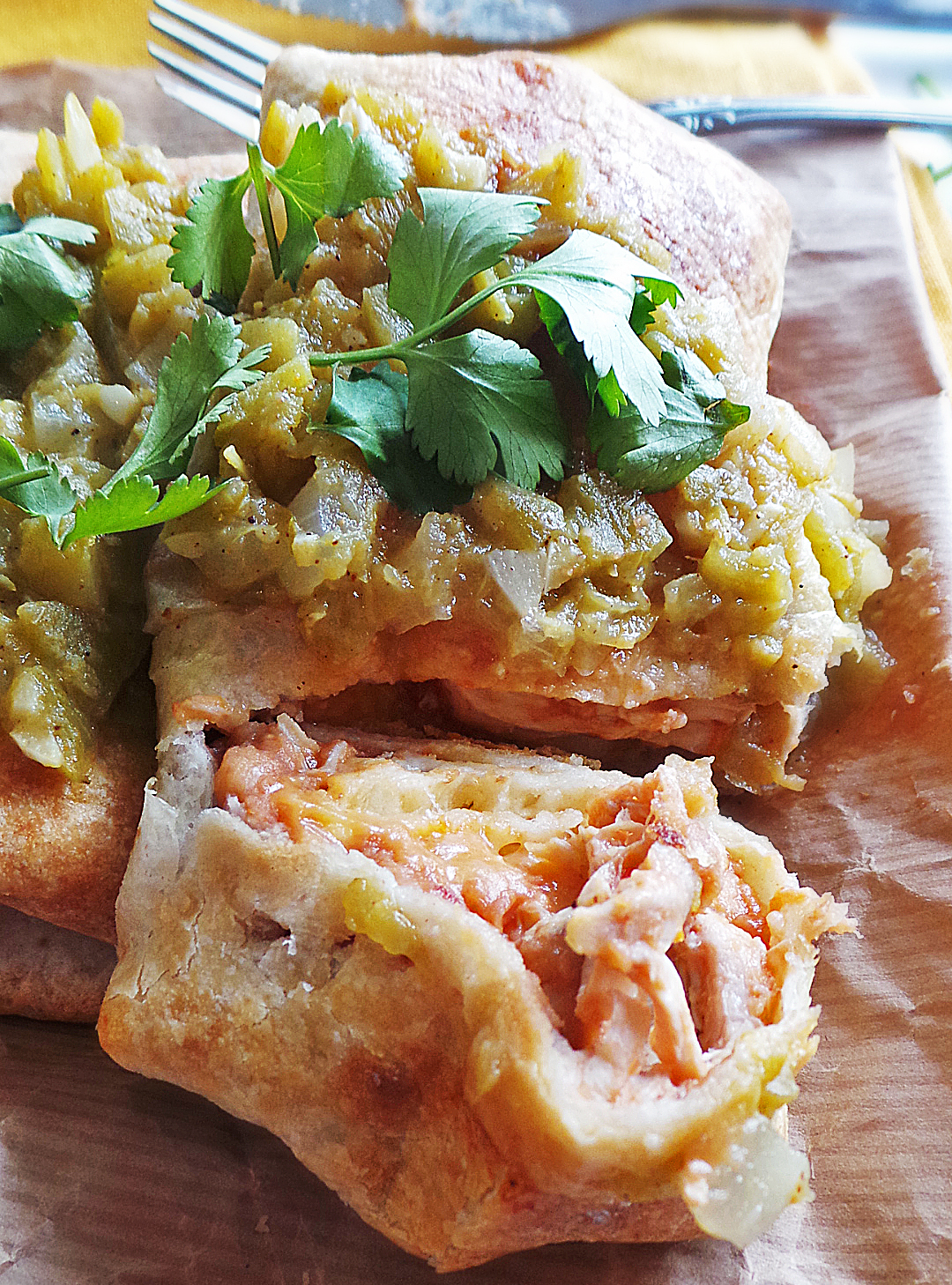 Several test runs, dirty dishes, and full bellies later – I had perfected the recipe to create a meal that now everyone demands I make often. In fact, I overheard Mickey last weekend talking about these things (adorable) anddd guess what he's having for dinner tonight?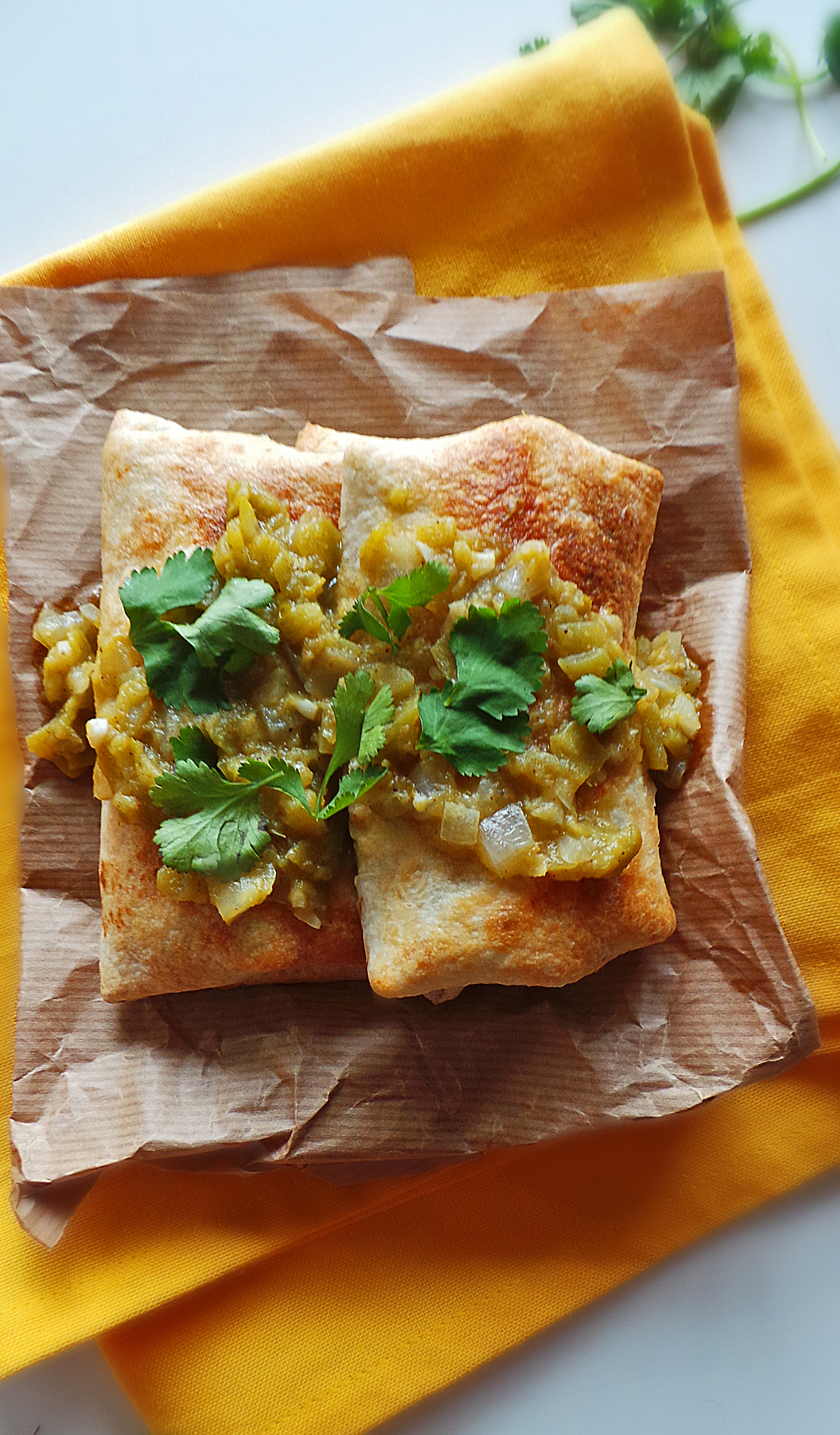 I had the recipe on here once before, but I wanted to change things up to make it more convenient. You can braise some thighs in salsa, or cook up some chicken breasts and shred them, but what I find works best is picking up an already roasted rotisserie chicken. Please take advantage of your grocery store's rotisserie chickens. The chicken is juicy and flavorful and can serve a family full. You best believe I will invest in a rotisserie oven one day.
Keyword: one day.
Not only are they convenient, inexpensive, and roasted with tons of flavor, you can save the bones and make a delicious stock. Team rotisserie chicken!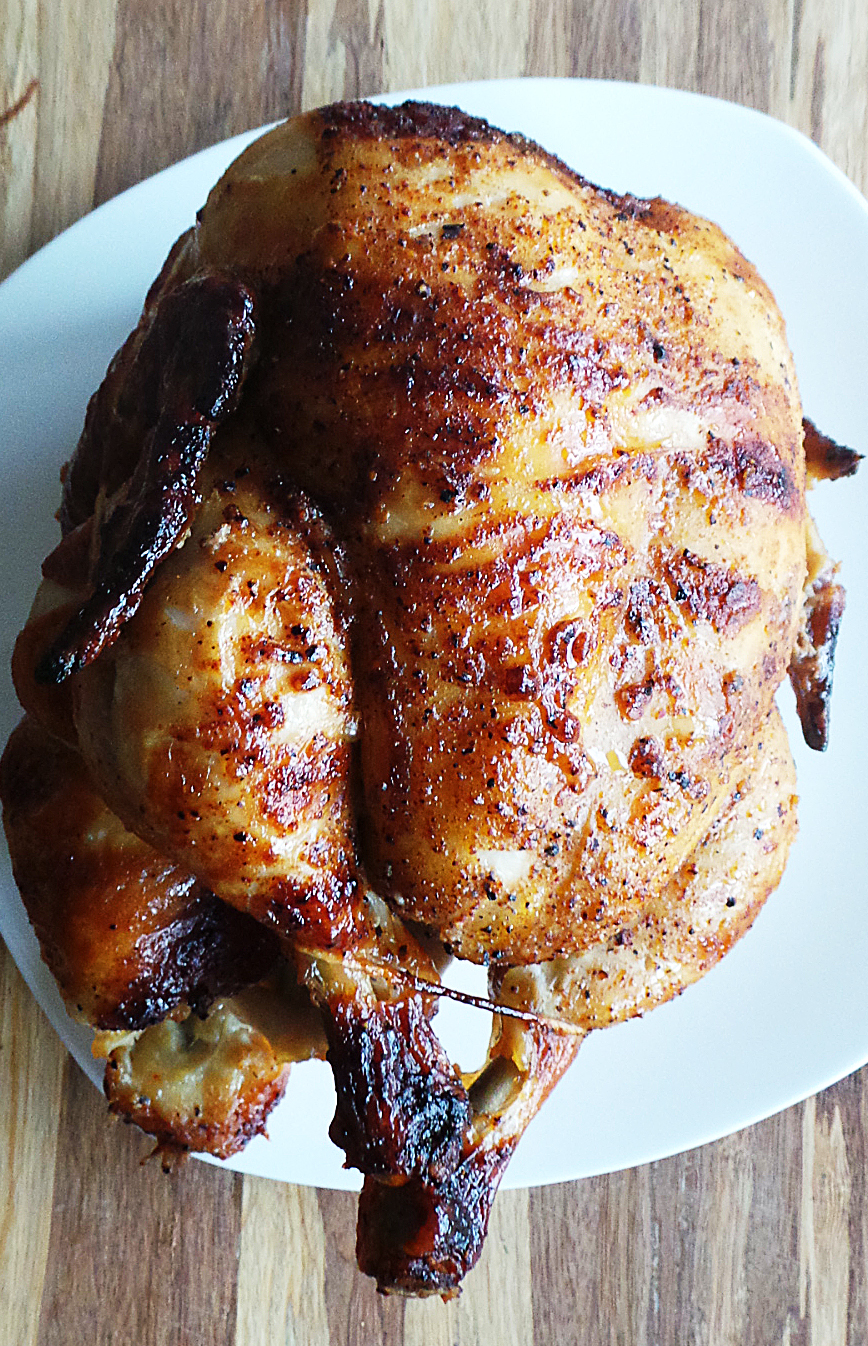 I tear the meat from the breasts, legs, thighs, and wings and add it to a large skillet with a jar of salsa. I use medium salsa because I love the flavor of the spice blend I add so much, that I'd hate to hide it. While that's warming up, I cook down some garlic, onion, and green chilies with a sweeter spice blend. I add some chicken broth and reduce it down to create a green chili topping sauce.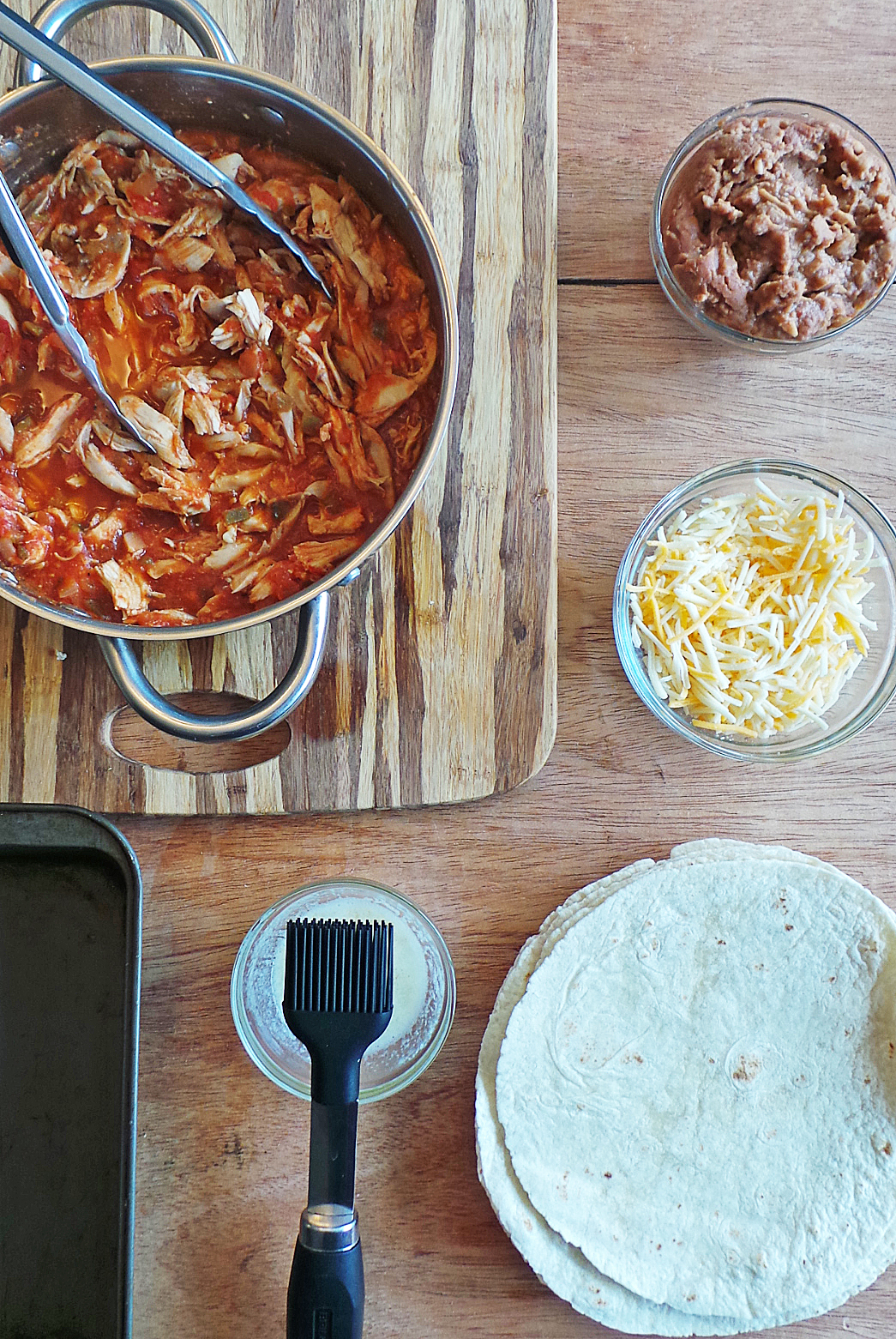 After the chicken is done, I gather up my folding station. Having everything laid out makes it so much easier. I spread some refried beans on a large tortilla and top it with the chicken and cheese. What I love about this is you can do whatever you want. Spicy salsa, spicy cheese, black beans, no beans. The ball is in your court and your court is the kitchen.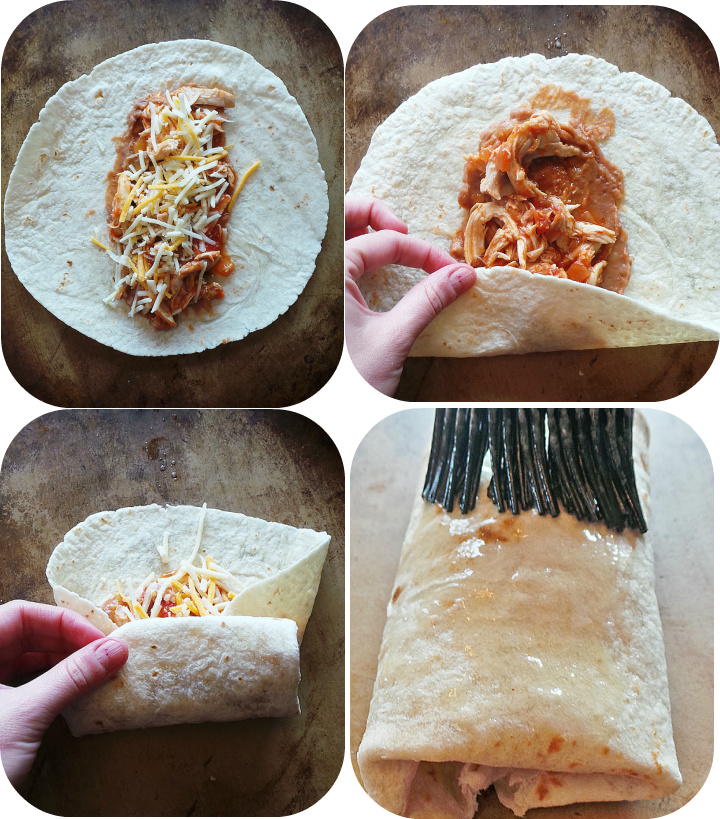 I wrap em' up, brush with melted butter, and bake for 10 minutes.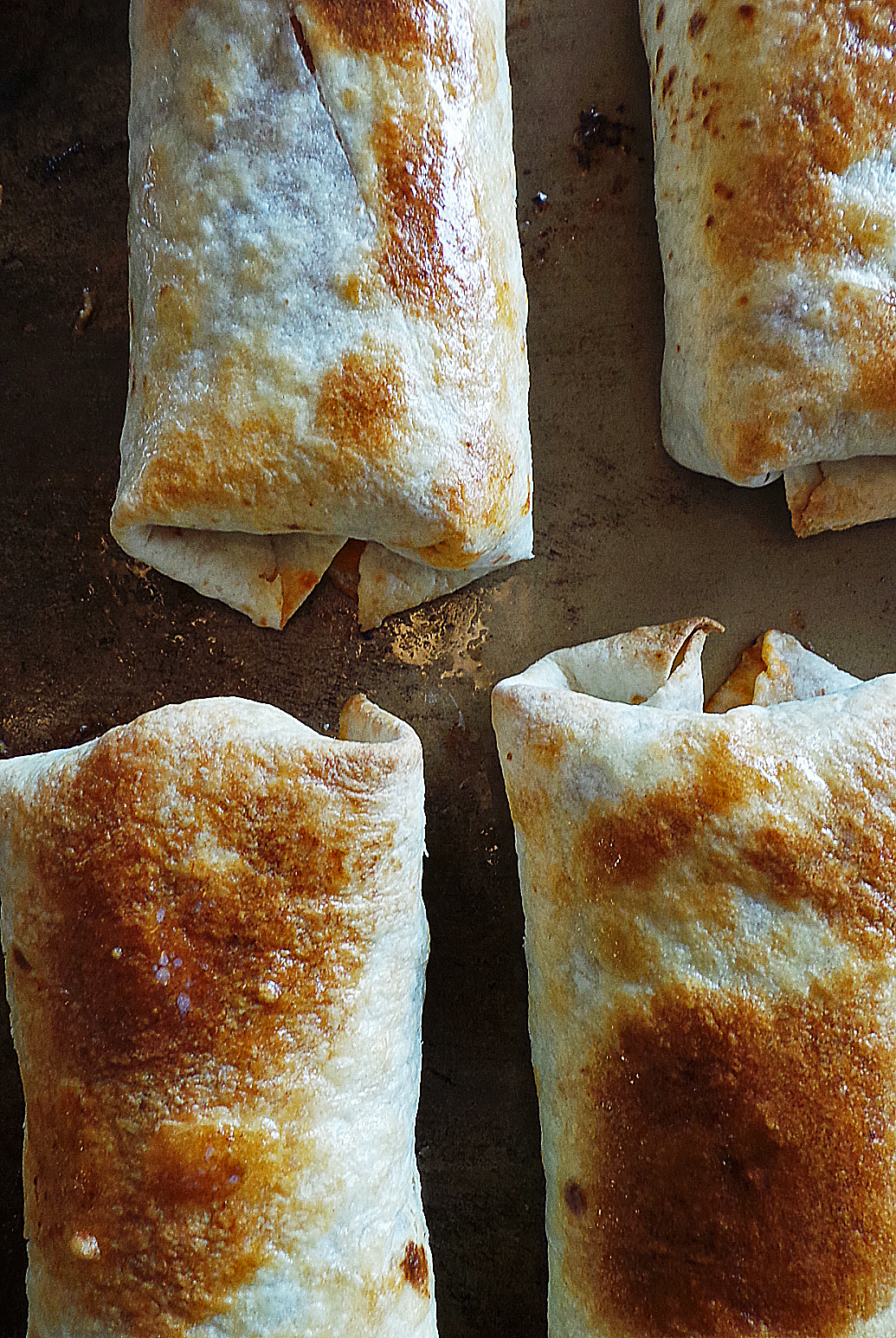 I used to pan fry them, but I realized that took an insane amount of oil, made a mess, and took unnecessary time. When the Henry House knows there will be chimichangas on the table that night, there's no time to waste. Besides, baking is a much healthier alternative and they still come out with a crunch.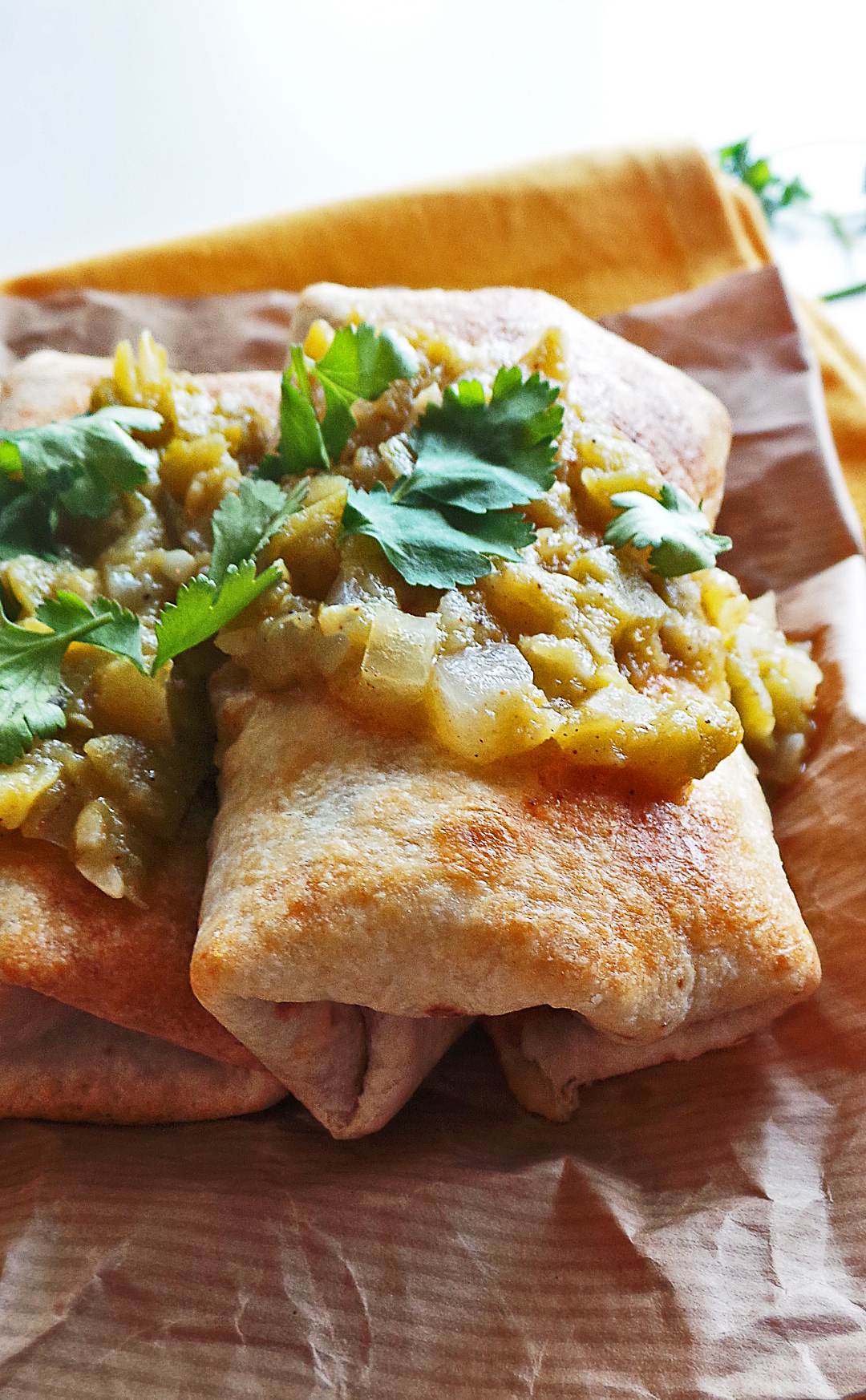 I like to top mine with the green chili sauce and fresh cilantro, but fresh toppings work just as well. Tomato season is right around the corner, so in a few months I'll be making salsa for the chicken and topping these off with fresh tomatoes, shredded lettuce, avocado, and sour cream. Serve these with Mexican rice, beans, and a nice dark beer and savor the taste of true love. Fried burritos is what true love is right?
Shortcut Chimichangas - Restaurant Style
2014-04-03 15:33:19
Serves 8
For the chimichanga
1 rotisserie chicken
15 oz. jar salsa of choice
1 t. cumin
1/2 t. dried oregano
pinch chili powder, salt, red pepper flakes
8 flour tortillas
1 can re-fried beans
1 c. low-fat Jack cheese (or cheese of choice)
1 T. butter - melted
For the sauce
1 onion - small dice
2 garlic cloves - minced
8 oz. can green chilies
1/4 t. cinnamon sugar
1/4 t. chili powder
1/2 t. cumin
1/2 c. low-sodium chicken broth or water
1 T. canola oil
For the chimichangas
Preheat oven to 450
Remove the skin from the rotisserie chicken and remove the meat from the breast, thighs, wings, and legs. Shred with fingers, taking out any skin or bones. Place all the meat in a large skillet. Save and freeze the bones for stock!
Add the salsa and seasonings to the skillet and bring to a gentle simmer.
Place the beans in a microwave safe bowl and microwave for 1 minute. Make sure to have a wet paper towel on top so they don't make a mess!
Remove the chicken from the stove and set up folding station with tortillas, beans, cheese, and chicken.
Spread a spoonful of beans on the tortilla, then top with chicken and cheese. Fold the ends in, then turn the tortilla to wrap.
Lay each chimichanga on a baking sheet and brush with melted butter.
Bake for 10-12 minutes or until crispy.
For the sauce
Heat the oil over medium heat in a small saucepan. Add the onions and garlic and cook 3-4 minutes or until soft.
Add in the chilies and seasonings. Cook another 2 minutes then add in half of the chicken broth. Reduce until the chilies and onions are soft. Add more broth if necessary.
Taste and adjust for salt and pepper if needed.
Top on top of chimichangas.
Notes
Top with tomato, lettuce, avocado, and sour cream for fresh toppings!
http://www.vodkaandbiscuits.com/
[shopeat_button]