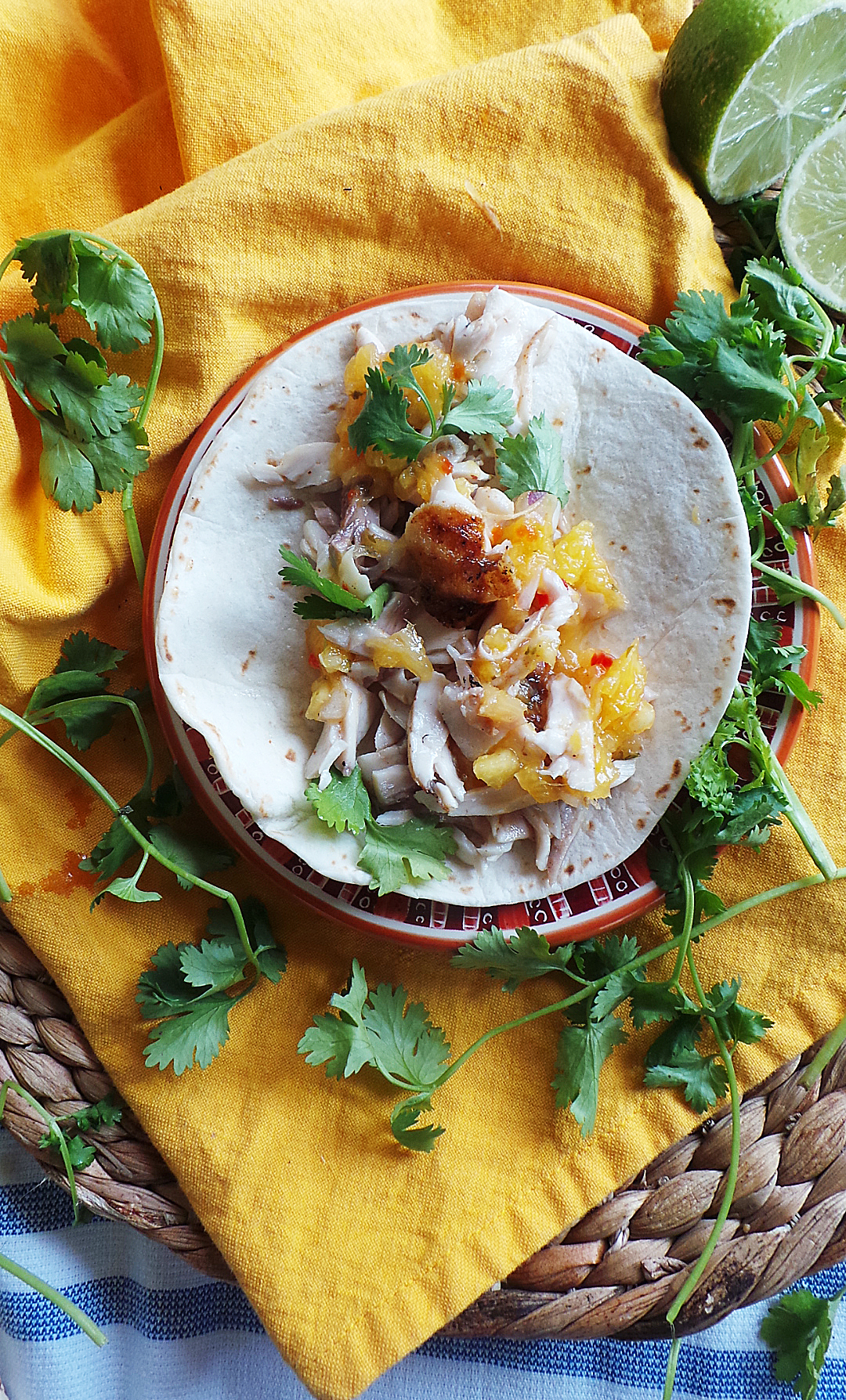 Mahi Mahi. Fish so nice they named it twice.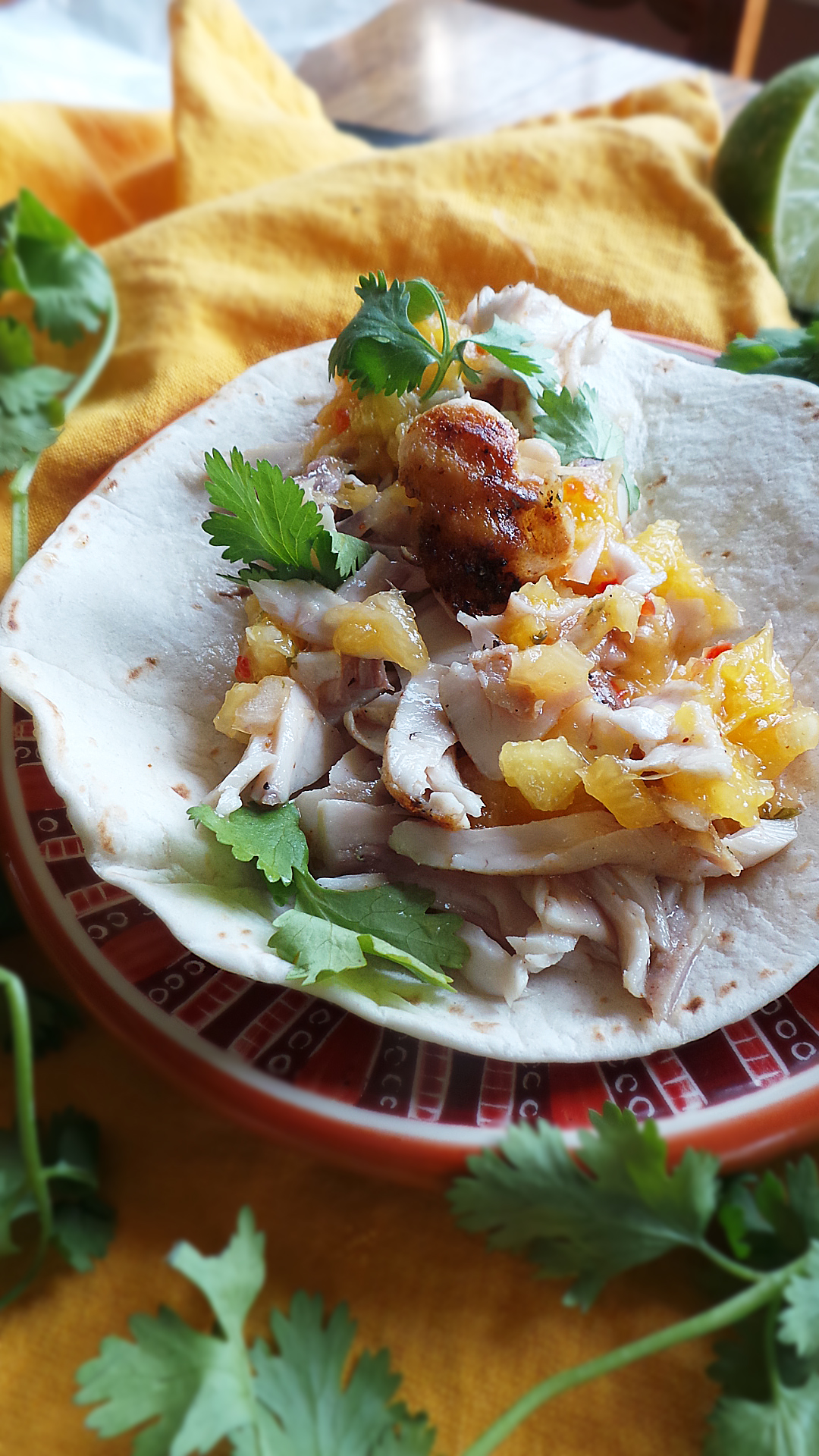 Mahi Mahi is the perfect fish for all you fans of fish that doesn't taste fishy. It's mild, slightly sweet, it's easy to cook, and it's fun to dress up. The first time I made Mahi Mahi was in school and it was served pretty much the same way I'm serving it here, with a fresh pineapple salsa. You can steam, fry, broil, sauté, or grill. Whatever you do, a filet of this dolphin-like-fish is down right delicious.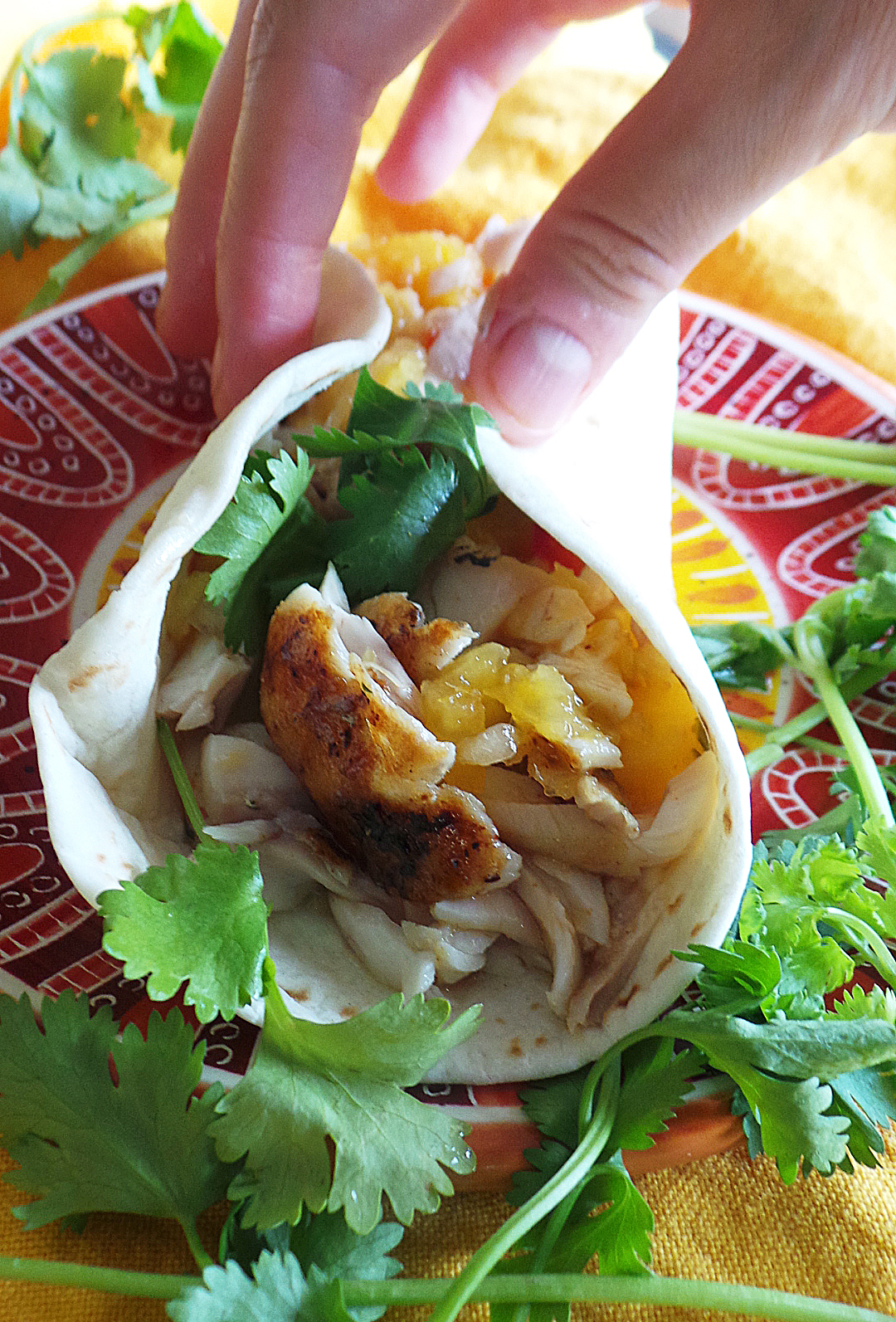 Since I was only cooking for one I picked up a 5 oz. filet. Depending on your market, filets can come with the skin on or off. The skin helps the fish stay together while cooking, however the fish alone is pretty strong so flaking and falling apart shouldn't be a problem regardless.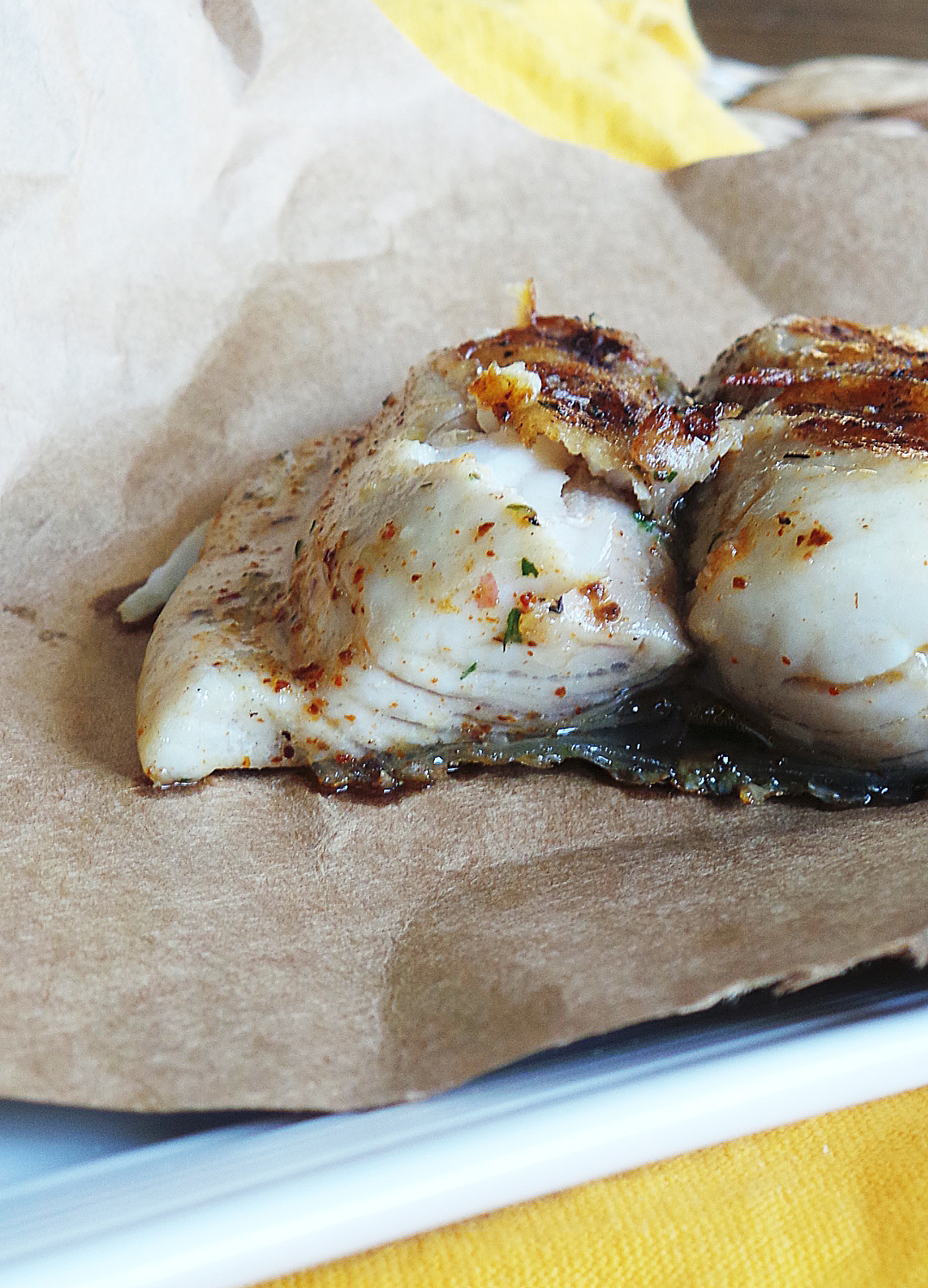 Since it is a nice and stable fish, it's suitable for grilling. Fire up the grill, give the fish a brush of oil, a sprinkle of seasoning, and grill skin side down for 6-7 minutes flipping once. If your filet doesn't have the skin attached, treat it the same way! Mahi Mahi is lean so if it's over cooked it'll become dry. The best way to check if the fish is done is to check for firmness. If you gently press down, it should feel similar to a well done steak. Oh the irony of a steak well done.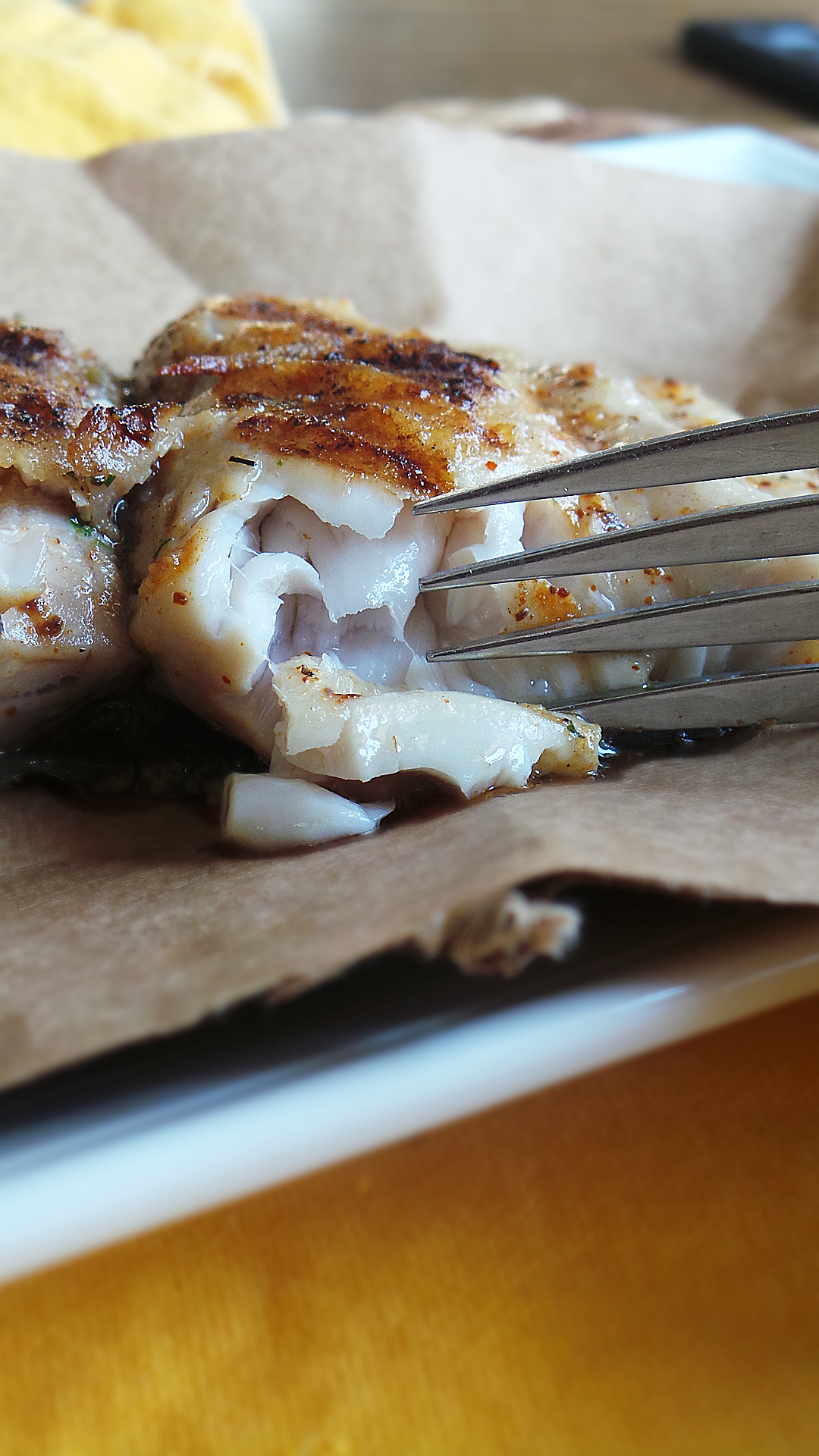 Now of course the cooking time varies with how big or small your filet is. Just keep in mind that a typical 5-6 oz. filet will take no longer than 7-8 minutes. Another good way to check is to flake with a fork. If it flakes easy, it's done!
Now let's talk flavor. I'm not a big fan of marinating fish just because fish should never marinade more than thirty-forty minutes, which I don't think is long enough to take on flavor. This is just me though. I either make a kick ass spice blend or a simple glaze. What I did was took a pinch of sweet smoky paprika, chili powder, pepper, and garlic salt. You could also just go with salt and pepper, because when has that ever let you down?
If you wanted to do a simple salt and pepper season, whip up a glaze! I would add some lime juice, honey, a little paprika, olive oil, and rice vinegar to a bowl and whirl away. That brushed over your fish while grilling will add some last minute flavor and keep that filet nice and moist. Either way, your fish will be delicious especially paired with a pineapple salsa.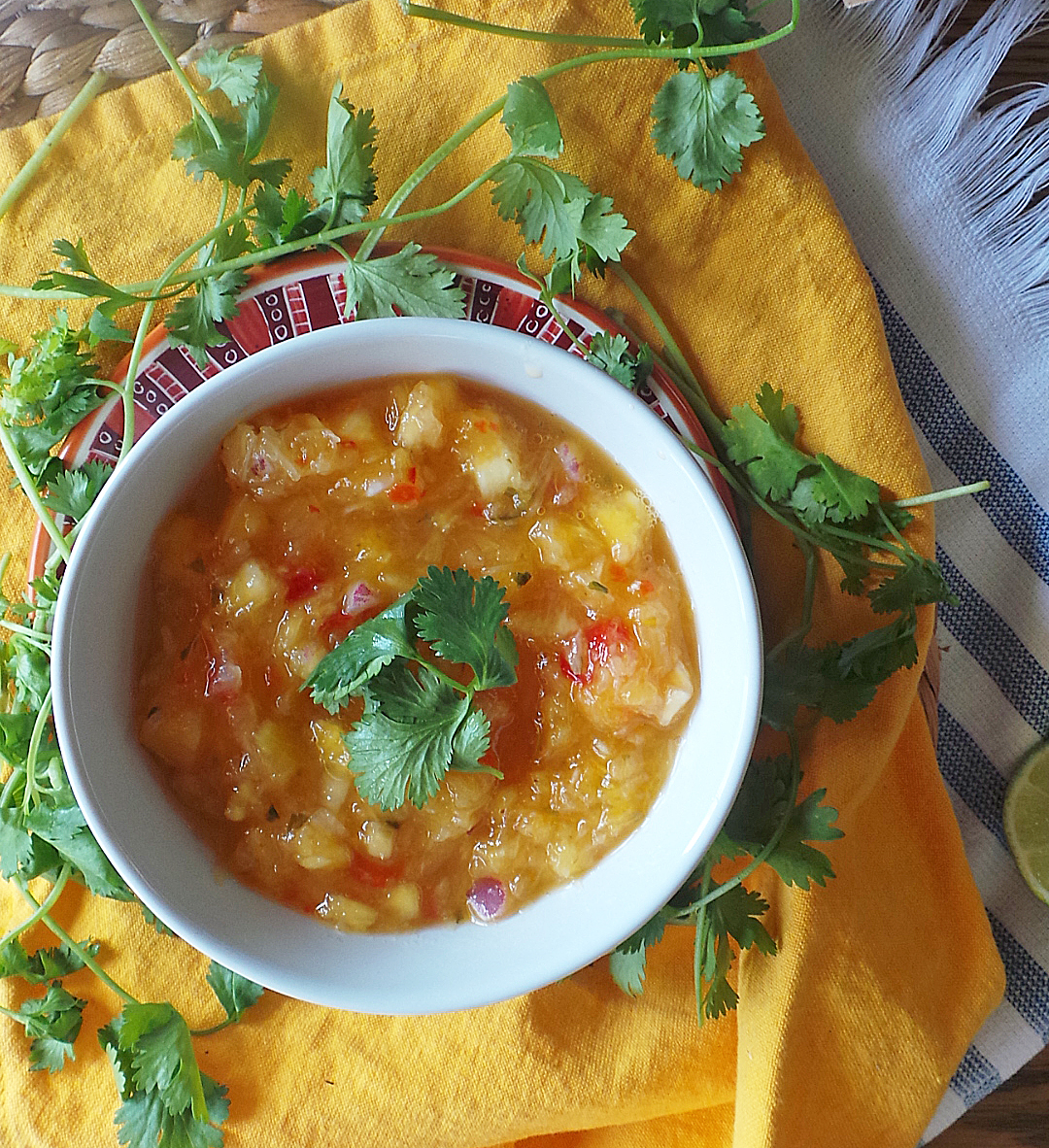 I don't even think you need a true recipe for a salsa. Just go to the store and big out whatever fruit looks fresh, throw it in a bowl with some minced jalapeno, and give it a good drizzle of honey and lime. The longer it sits, the better it tastes so do this in the morning! If you like chunky salsa, leave as is orrrr if you're up for it, puree half and mix it with the other half and create some kind of half chunky half not goodness.
I flaked all my fish up and threw it on a tortilla with the salsa. Rolled up with a cilantro garnish was like paradise in my mouth. YOU KNOW WHAT'S EVEN BETTER? Cut your tortilla into little triangles, fry, and enjoy my version of fish and chips.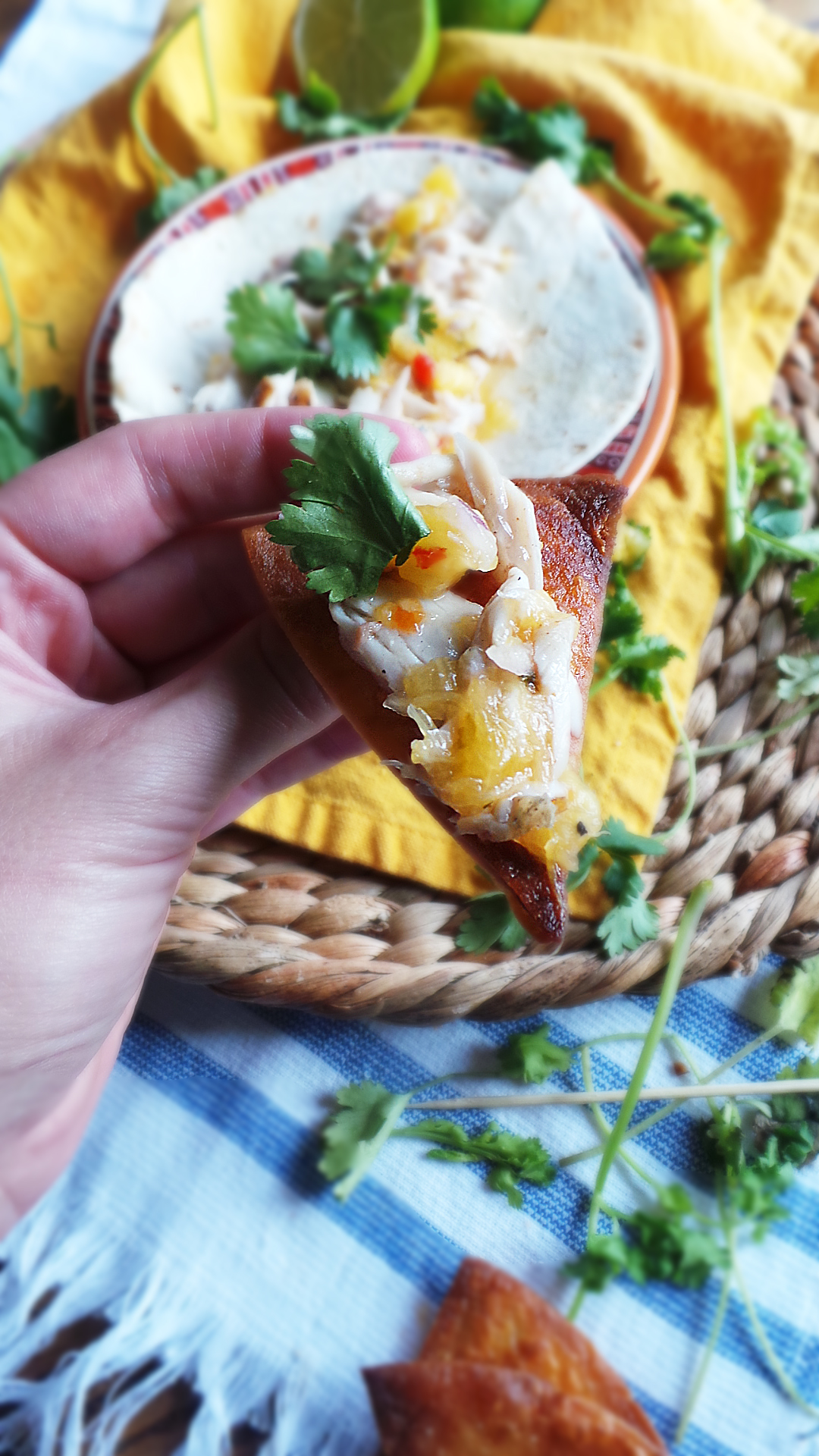 DROOLING.
Grilled Mahi Mahi Tacos with Tropical Salsa
2014-07-24 17:57:52
Serves 2
For the fish
2 5 oz. mahi mahi filets
2 t. olive oil
seasoning of choice (see notes for my preference)
For the tropical salsa
1 c. pineapple - small dice
1 c. mango - small dice
1/2 jalapeno - minced
1/4 c. red onion - diced
1/2 c. sweet red pepper - small dice
1 T. honey
juice of 1 lime
cilantro garnish
For the tacos
2 flour tortillas
For the fish
Heat your grill to medium high. You can do this on a grill pan on your stove too!
Brush the filet with oil and sprinkle with seasoning of choice.
If the skin is on, grill skin side down first for 3-4 minutes, depending on the size of your filet. Once the fish starts to turn white, it's ready to flip!
Allow to grill another 3-4 minutes on the other side, again depending on the size of your filet.
Once ready the fish will feel firm and flake easy.
Serve as desired!
For the salsa
Mix all the ingredients together and allow to sit for at least one hour. Do this in the morning, it'll taste amazing by dinner!
For the taco
Flake the fish and place in tortilla with salsa.
For a crunch, fry the tortilla in enough oil to surface a small pan over medium heat. You could also cut up the tortilla into wedges, fry, and serve as chips!
Notes
I like to combine a sprinkle of sweet smoky paprika, chili powder, pepper, and garlic salt.
Salt and pepper will work fine too!
If you want a glaze, combine some olive oil, lime juice, honey, rice vinegar, salt, pepper, and paprika. Brush on the fish while cooking!
http://www.vodkaandbiscuits.com/