Will there be leftovers?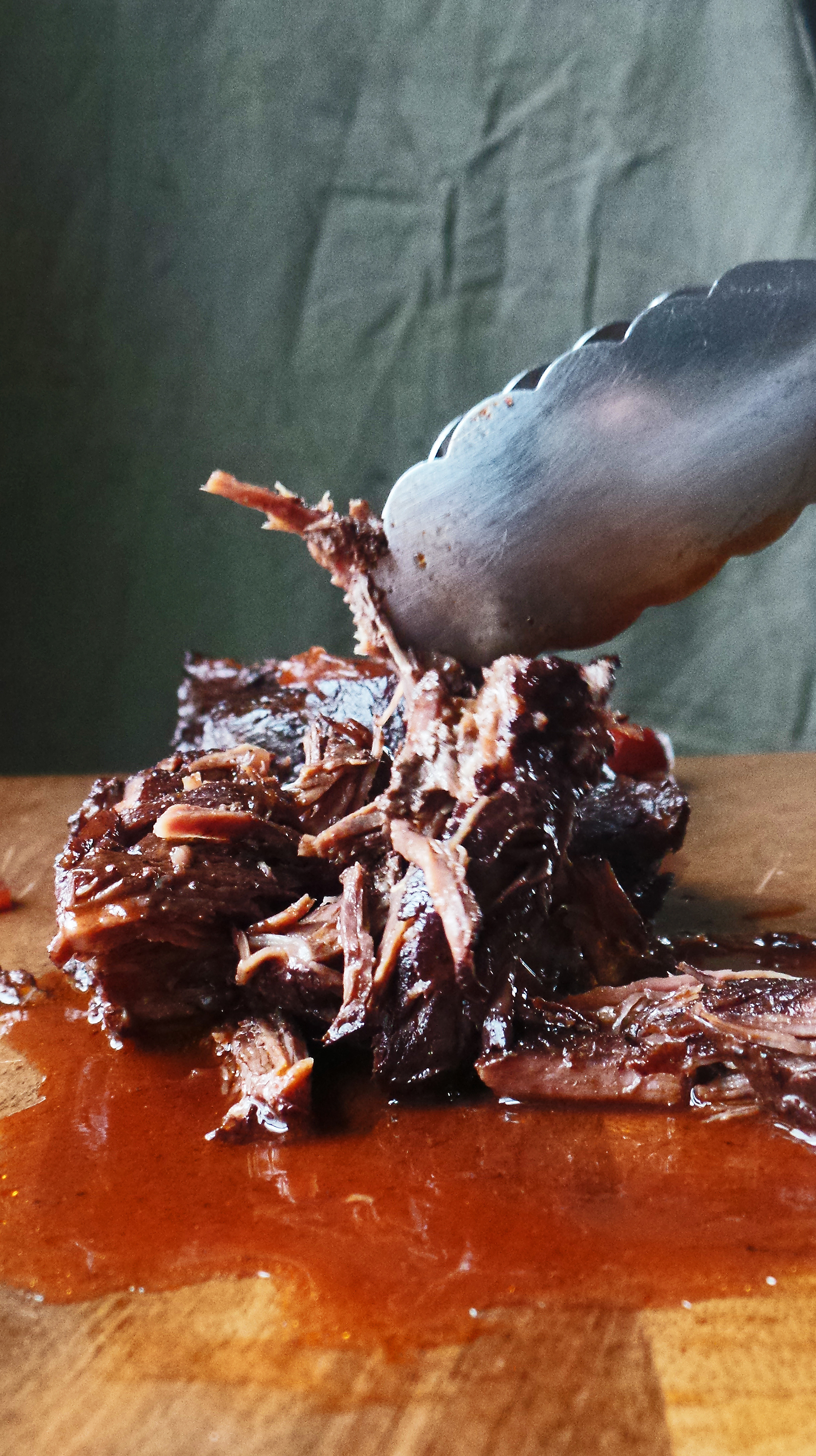 …the first thing my dad said after he took his first bite because as he further explained, I want this tomorrow and the next day and every day. I don't blame you Bruce. Short ribs are melt in your mouth like butter, fork tender, meaty savory deliciousness. They are so good and flavorful I can honestly say it's my favorite cut of beef, and apparently everyone else's because these babies are on at least 70% of our wedding menus.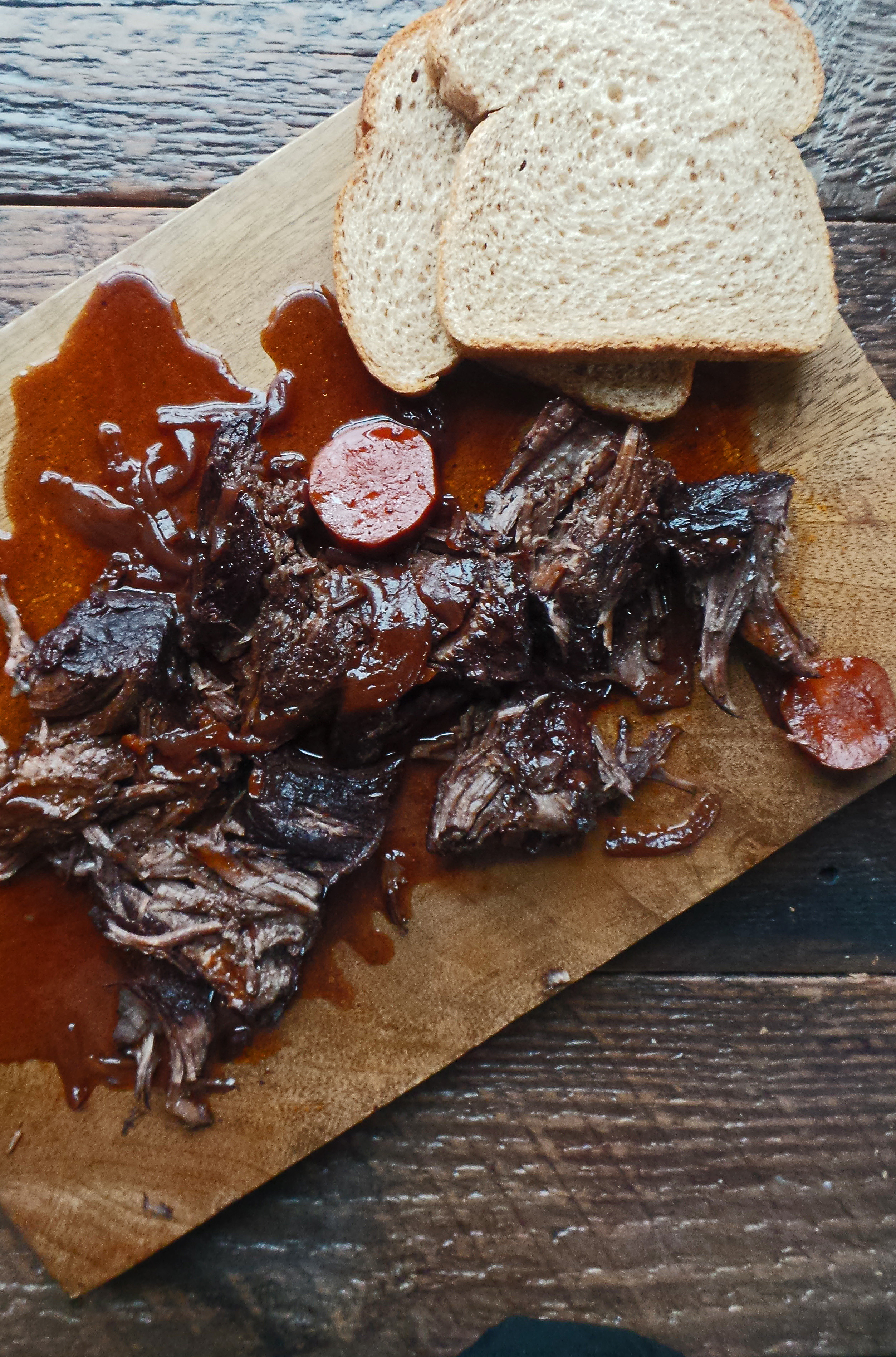 Short ribs believe it or not come from the rib of the cow. They're fatty making it ideal to braise for a long period of time. There are other cooking methods for short ribs like grilling, but that does require a different cut of the short rib and a whole other conversation so today we are just going to focus on braising.
I've made this recipe several different times trying to find the perfect ratios, combinations, etc. The collection of photos in this post are a combination of each trial, all in which I'll explain my "findings." Like did that sentence scream I went to culinary school or what? BUT SERIOUSLY, I put a lot of time in and out of the kitchen to really get down to the nitty gritty for you. I broke the recipe down into a few parts: the meat, the technique, and the wine. If you like wine as much as I do, get excited. Good things are coming your way.
THE MEAT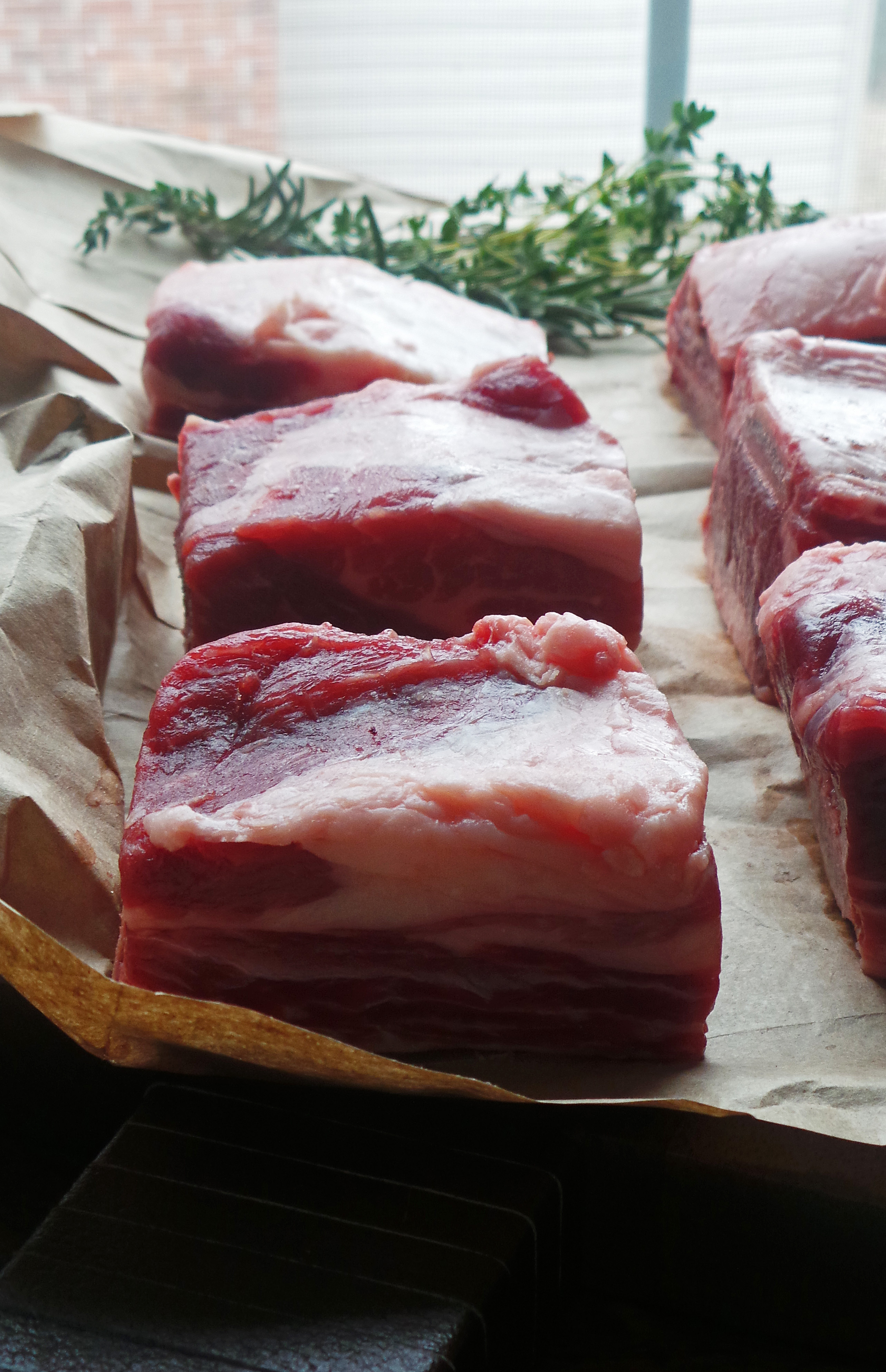 I've tried this first with boneless short ribs and the second with bone-in. I will say this is the only cut of meat that I do prefer cooking without the bone. That's just me though. First, when buying your short ribs boneless what you see is what you get. If buying with the bone-in, the bone is often hidden so you first see a big package of meat. After getting home and tearing the ribs out you'll notice a fat bone and strip of fat leaving less meat than anticipated. After cooking and shrinkage, you're barely left with a satisfying amount of meat attached to the rib bone opposed to the short rib without the bone where the whole this is edible. Then again that's expected if you're buying anything with the bone in.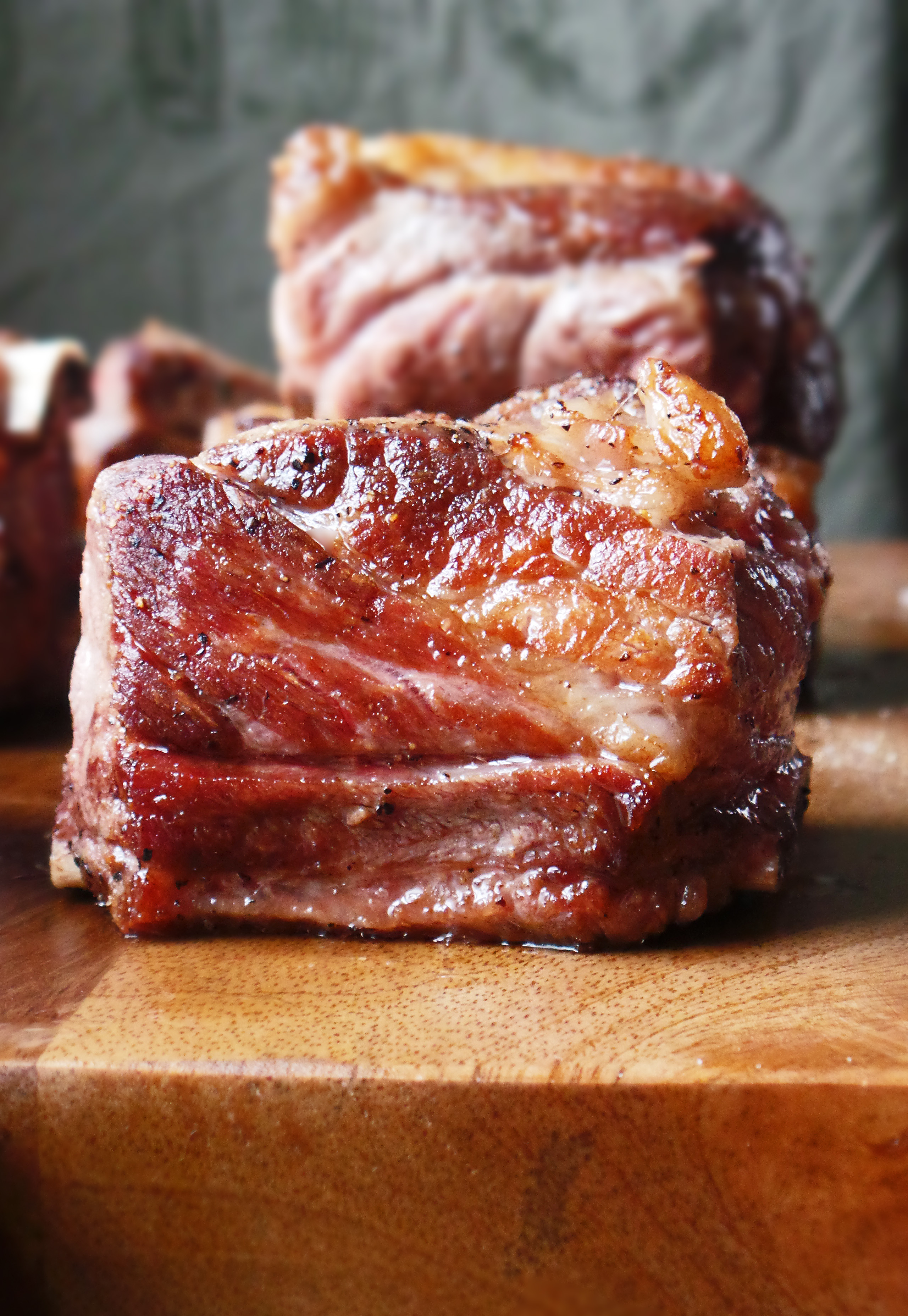 To have that make a little more sense, figure a little less than half pound of boneless short ribs per person (about 2), or a little less than a pound of bone-in short ribs per person (about 4). You basically have to make double with the bone-in to yield a good amount of meat.
One whammy about not using the bones is you won't get that natural gelatin from the bone which helps thicken the au jus, but that can easily be fixed with a roux which I will get to. The flavor tends to be richer when cooked with the bone, but I tell you it'll be delicious with whatever cut you choose.
THE TECHNIQUE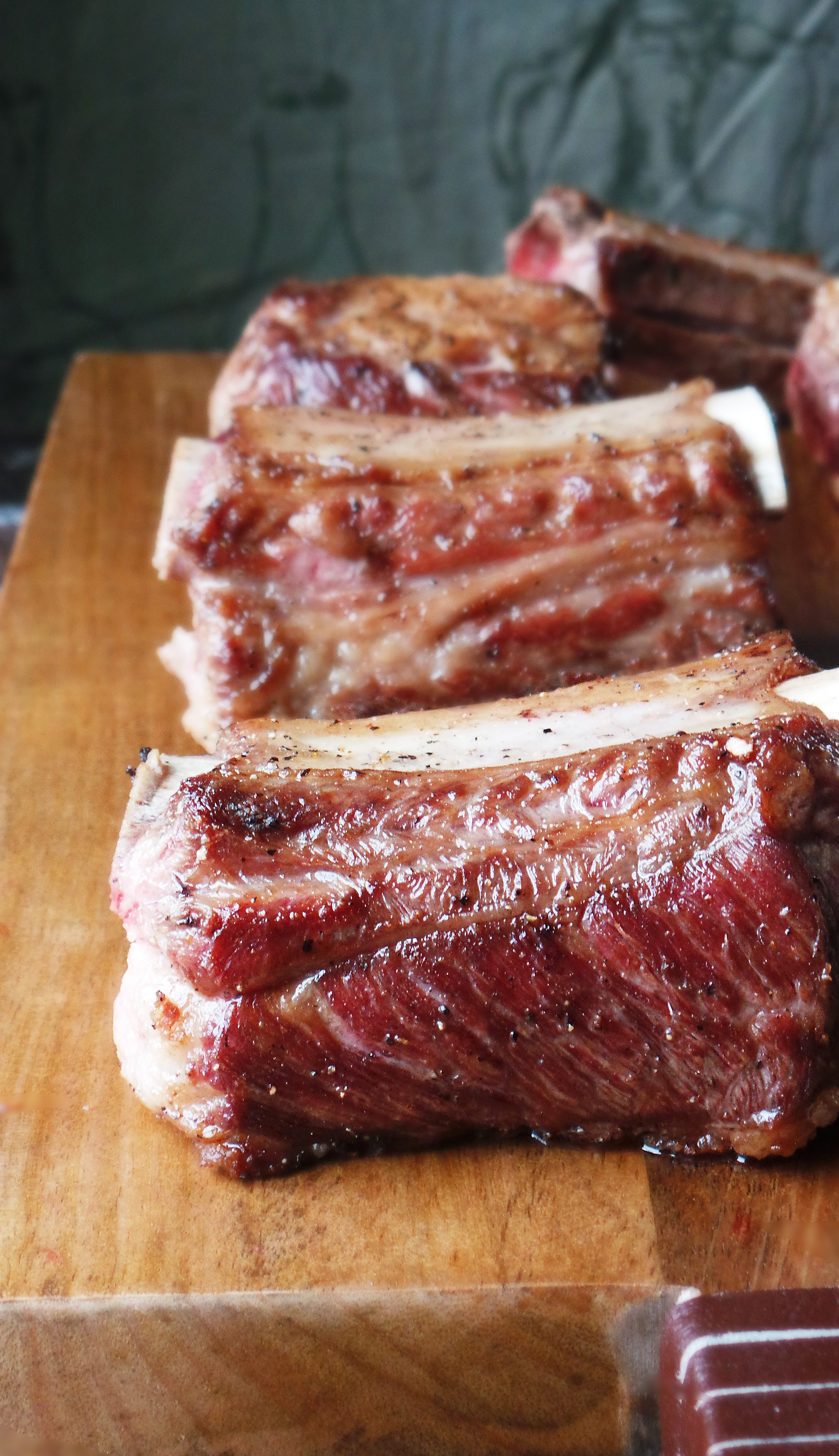 Short ribs are tough little things making it perfect for braising. Similar to stewing, both cooking methods are slow and moist cooking processes. Both methods are perfect for tougher cuts of meat because cooking it slow in liquid breaks down all that connective tissue (white marble looking stuff) and tenderizes the meat. The difference between the two is when stewing, the meat is in much smaller portions and fully submerged – opposed to braising where the meat is larger (like a short rib) and partially submerged.
I like to get a good sear on the ribs before braising which can be done in the same pot you're gonna throw in the oven. SPEAKING OF, a dutch oven is most preferred and if you don't have one I strongly suggest investing in this life saving pot. I bought mine for $30 at Kohl's along with everything else in my life.
THE WINE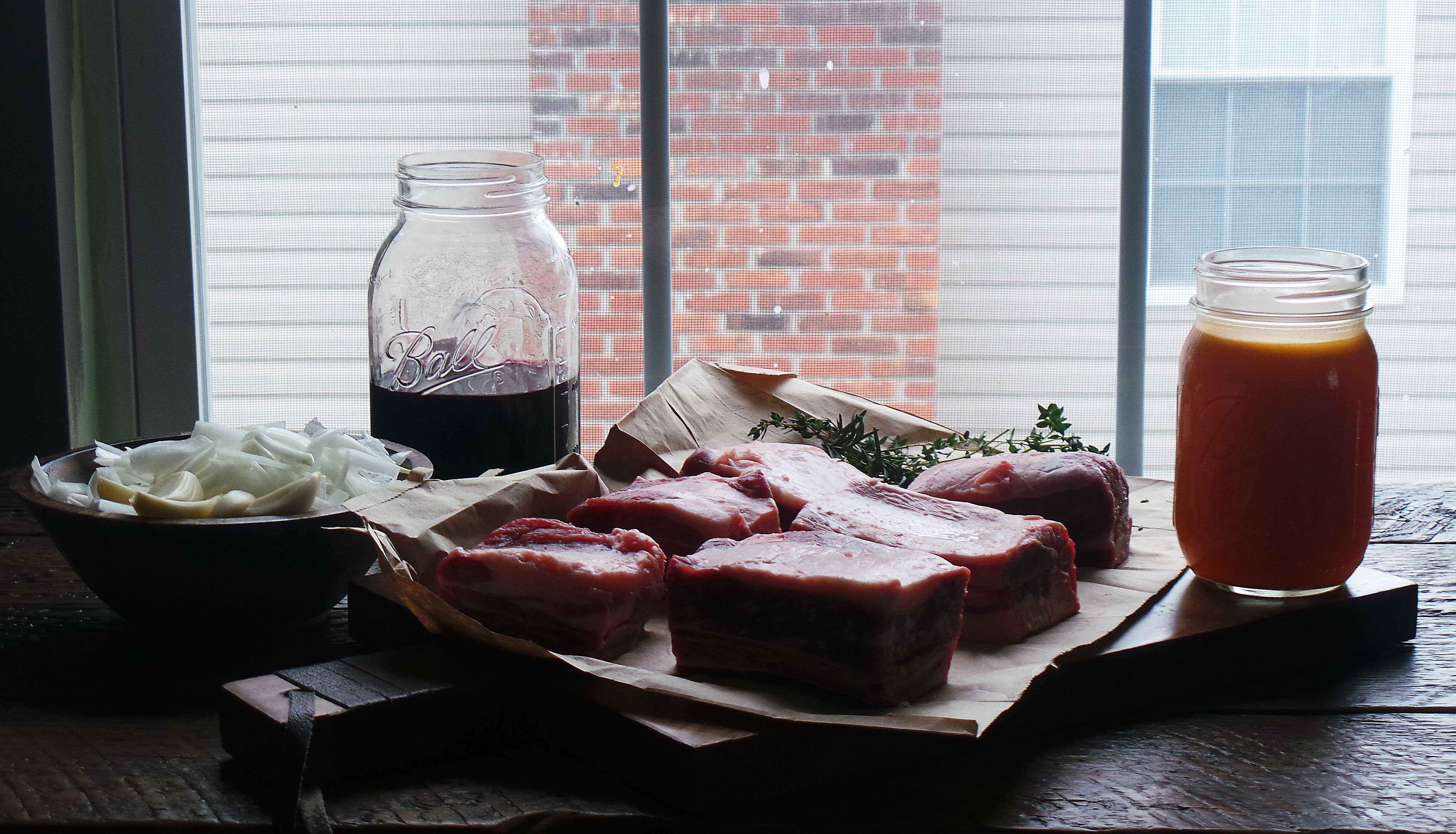 Let's talk about the wine because it really flavors the dish the most. You never want to use a wine that you wouldn't want to drink so get the good stuff. I asked my wine expert friend Ian what in the world to get because let's be real, the only three types of wine I know are the three types of wine I can pronounce. He suggested I try the Cougar Crest 2009 Merlot, so there I was at Wine Source pretending like I knew where and what I was looking for. Ian's description:
Exactly what makes Walla Walla the west's greatest merlot producer. With an identical latitude to merlot's native Bordeaux (France), the weather and soil in Walla Walla, WA cater itself perfectly to the grape. At 95 Points from the LA Int'l Wine Competition, this is the wine that will bring you back to merlot.
I don't know what that means but it sounded and was delicious (I could pronounce it too). Any type of Merlot will work, but I'm glad I took his advice. If you're a wine drinker get ready to get giddy because Ian and his former college friends started a company called Pour Generously where fighting pediatric cancer and buying wine comes hand in hand. Generous is an understatement here. Their crowd sourcing Indiegogo Wine Campaign is happening NOW and all they are asking for is your support. Proceeds benefit pediatric cancer research and if successful, they will be able to offer the same support to charities all over the country – and ship you some bangin' bottles of wine. So really, all you have to do is enjoy a nice bottle of wine. And make short ribs. And save lives. Click here for their heart touching video explaining it all.
THE OTHER YUMS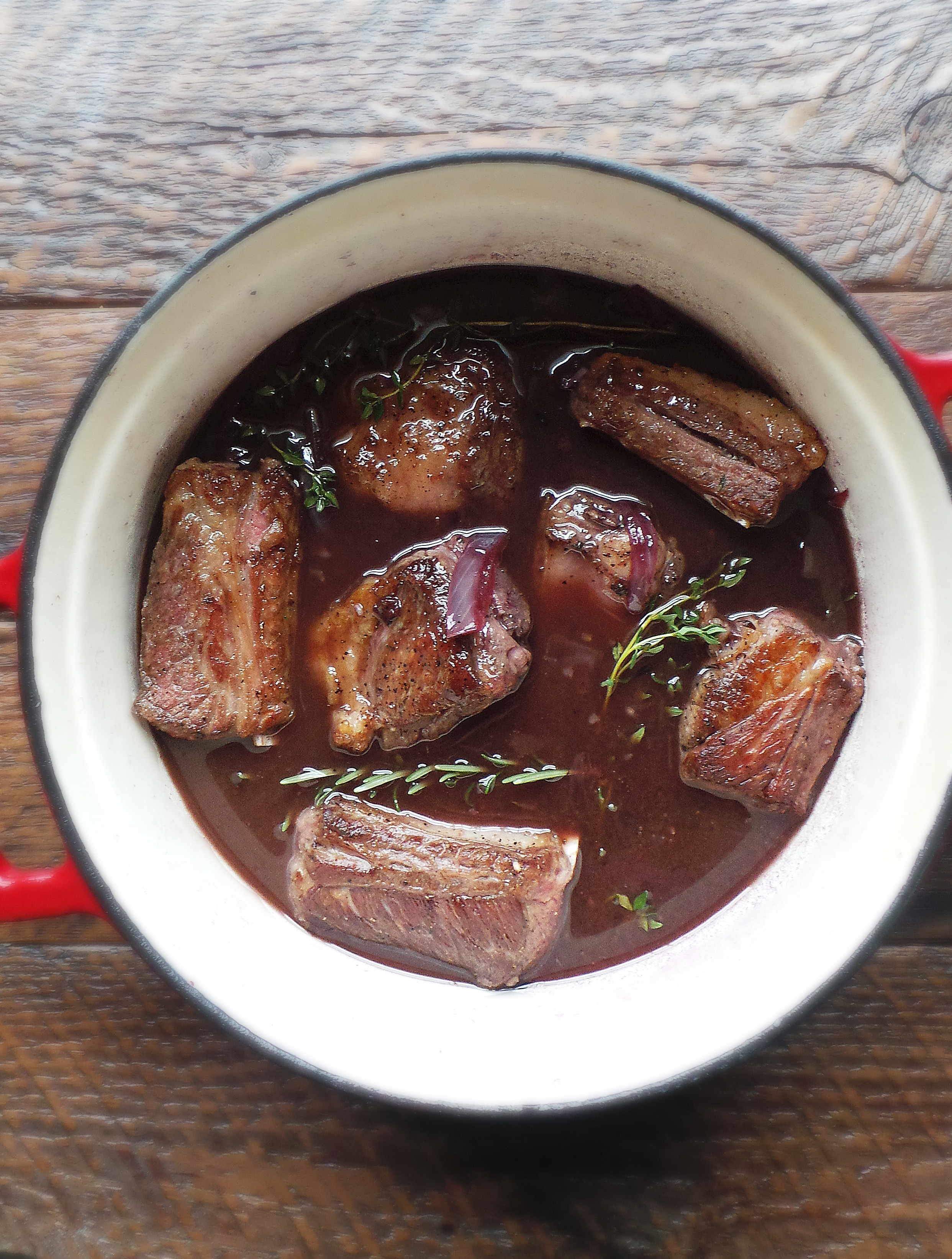 Before adding in the wine, I wanted to give the onions and carrots a little color by sauteing them in the rendered fat from searing the ribs. The wine is added, reduced, then the remaining braising liquid (I used beef stock) is added with garlic cloves and herbs. I add whatever fresh herbs I have on hand (def. rosemary and thyme) and like 5 smashed cloves of garlic. The third best thing in life is red wine braised garlic. The second? Short ribs. The first? Pour Generously.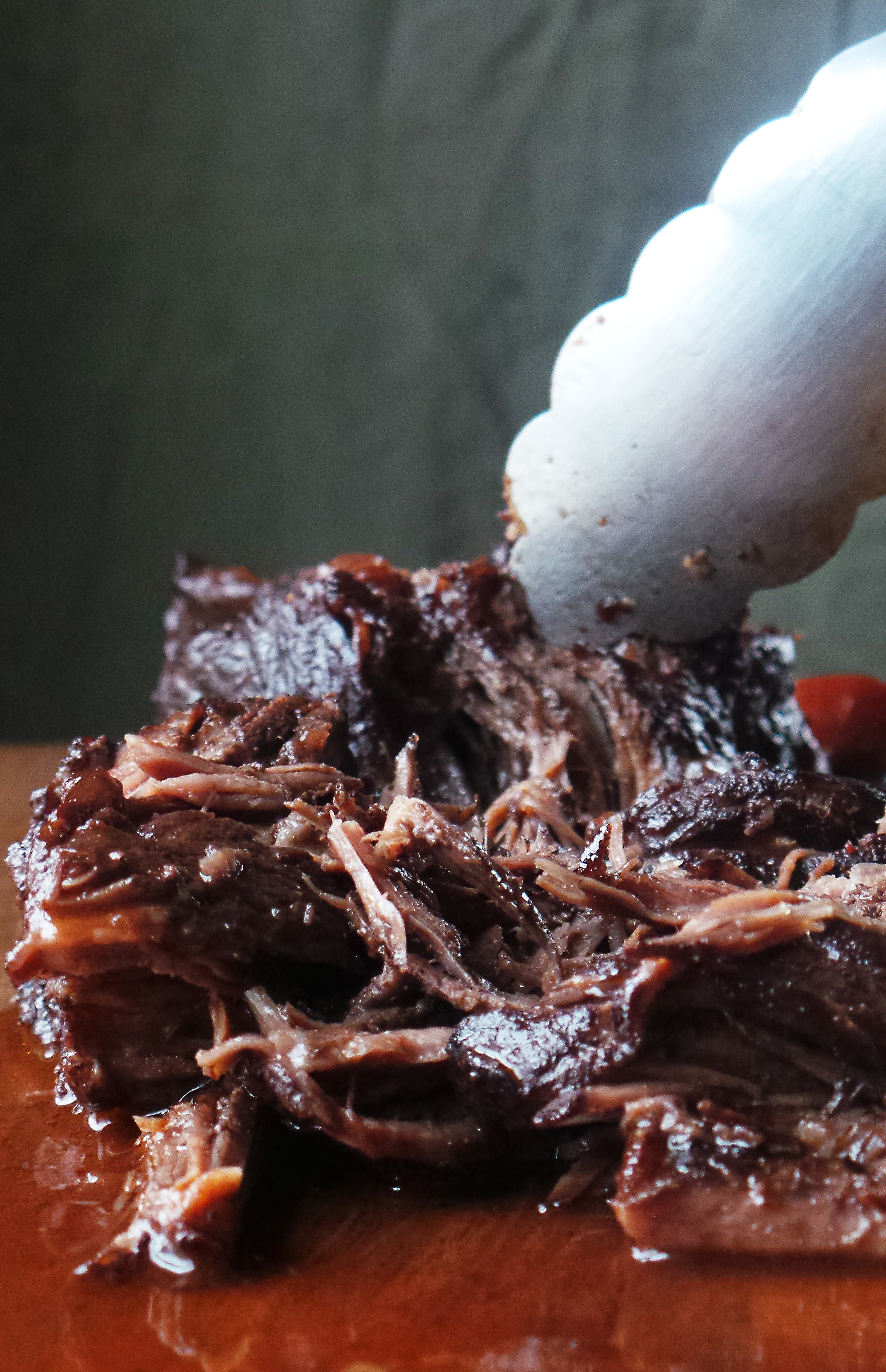 After a couple hours braising in the oven, your house will smell of a pot roast heaven. If there's pot roast in heaven, it's this one. Below are a few key points to keep in mind before and after cooking. Enjoy and drink up!
My first trial I added 2 T. of tomato paste before deglazing with wine. It didn't really affect the taste but did give the au jus a pop of red color (as you see in the picture with the bread). I left it out of the recipe because eh.
After braising a few hours, the au jus from the bone-in short ribs REALLY thickened itself up because of the gelatin in the bones. Since I prefer using boneless, I made a roux (3 T. flour, 2 T. butter) just in case I wanted to thicken them up manually. I ended up not even using it because my family's a bunch of vultures, but you always have that option. See this post HERE for a detailed how-to-make-a-roux-recipe.
Since we are braising for a few hours in the oven, you don't want the carrots and onions to be chopped too small or else they will disappear. I recommend a good large dice or 1″ chop.
Au jus basically means the cooking juices in case I confused you.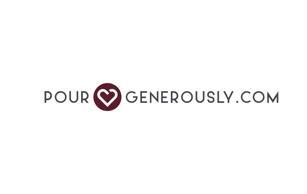 NOTE: The nutrition information is completely wrong and I am working on getting it fixed, but one short rib is about 400 calories – which is why dad will not have these tomorrow or the next day or every day (the nutritional info isn't showing individual English cut short ribs which are what you'll find at the store).
Red Wine Braised Short Ribs
2015-03-01 16:42:55
Serves 8
Ingredients
8 beef short ribs individually cut (bone-in or boneless)
kosher salt and pepper as needed, see notes below*
olive oil as needed
1 onion - chopped into 1" pieces
3 carrots - peeled, chopped into 1" pieces
2 c. red wine, preferably Merlot
2 c. beef stock, low-sodium
5 garlic cloves - smashed
2 sprigs thyme
1 sprig rosemary
3 parsley stems (optional)
Instructions
Preheat the oven to 350
Add the oil to dutch oven and heat over medium high heat. Season each short rib generously with salt and pepper or seasoning of choice.
Once hot (splash a tee bit of water and if it sizzles it is ready), sear 4 short ribs at a time on all sides until nice and brown. The short ribs will pull itself from the pot when ready to flip. This will take total 15ish minutes.
Remove the short ribs and set aside. Lower the heat to medium and add the onion and carrot. Saute 2-3 minutes until slightly colored. Add the red wine and bring to a boil. Allow the wine to reduce by half, about 5 minutes (use the markers on the side of the pot as a guideline to when half the wine is gone).
Add the short ribs back to the pot along with the stock, herbs,and garlic. The liquid should be covering 75% of the meat.
Cover and place in the oven for 1.5 hours. Uncover and cook for an additional thirty minutes.
The short ribs will be fall apart tender when ready. If you feel necessary to thicken the juices, strain (catching the juice), add back to the pot, and thicken with a roux (see post for details).
Enjoy over a potato and parsnip mash, polenta, or with some fresh sandwich bread.
Notes
You can also season the beef with Montreal steak seasoning, garlic salt, pink salt, or a smoky salt before searing.
If you can't find individually cut short ribs, have your butcher cut them!
As the wine boils the water contents release (by steam) which concentrates the wine and further enhances the flavor.
If you're making without the bone, read the post regarding thickening the au jus. If you're making with the bone, you will have a naturally thickened silky sauce.
The nutrition information is completely wrong and I am working on getting it fixed, but one short rib is about 400 calories - which is why dad will not have these tomorrow or the next day or every day.
http://www.vodkaandbiscuits.com/