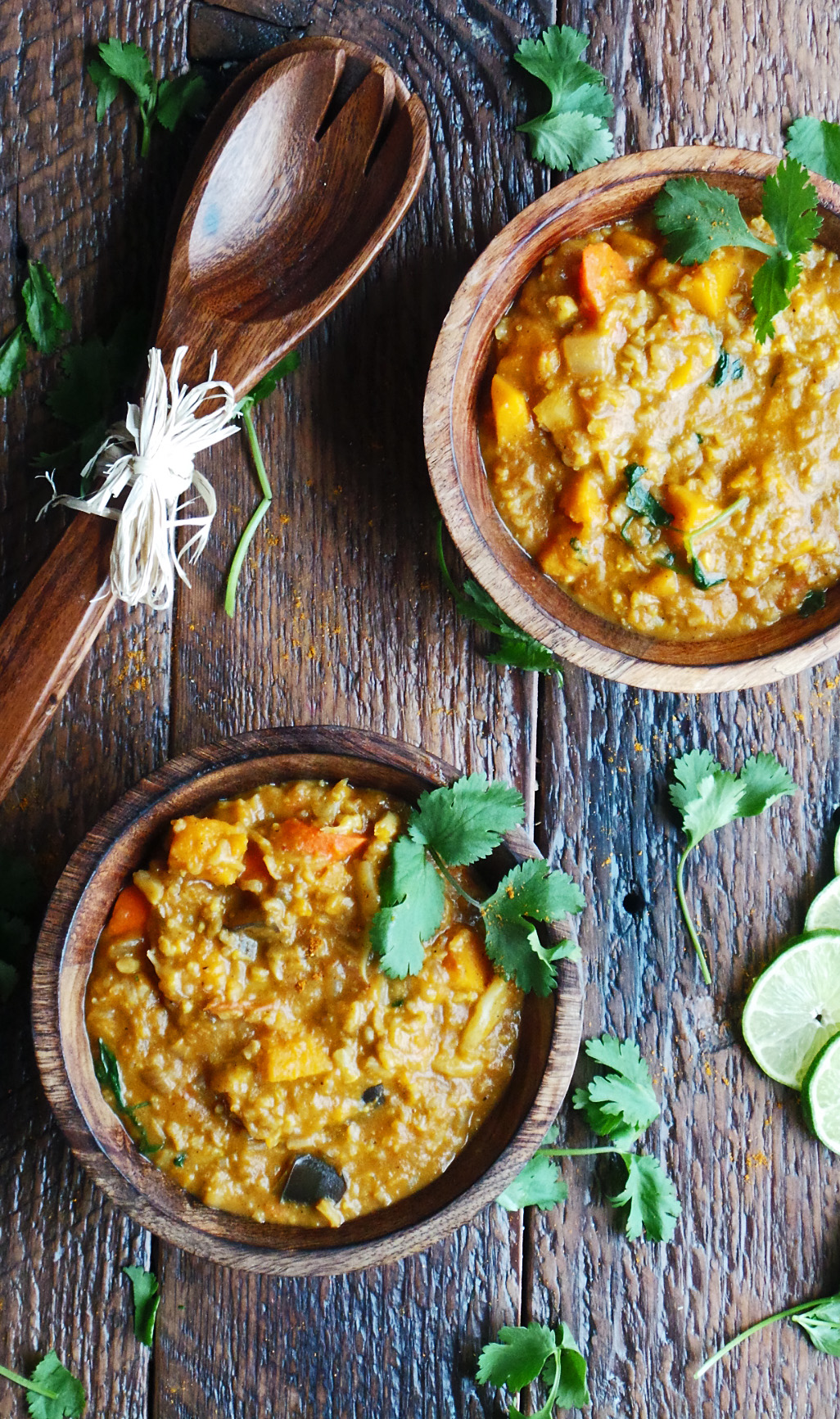 I really don't know what to name this stuff. After you read the recipe you'll know why.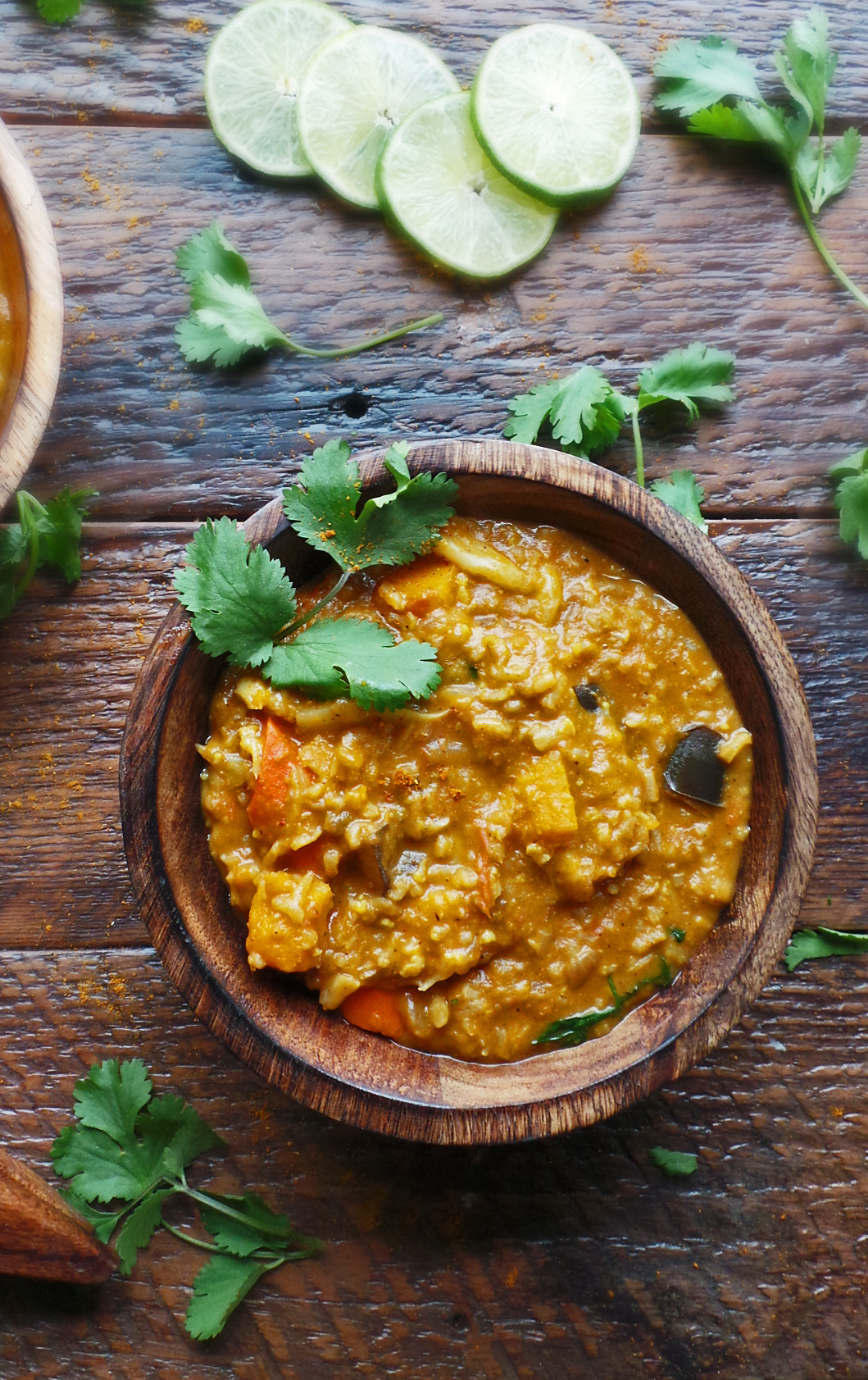 Actually before I jump in this bowl of mouth-watering deliciousness, let me tell you how this recipe started. I ran into a high school friend (Patrick) on a Friday night at the bar and after we both had plenty to drink, we start talking about the only thing we find ourselves talking about whenever we catch up: boys food. Pat can kill it in the kitchen so we had this at-the-moment brilliant idea to spend the next day cooking together. It happened to be Valentine's Day and heck we all know I had nothing to do.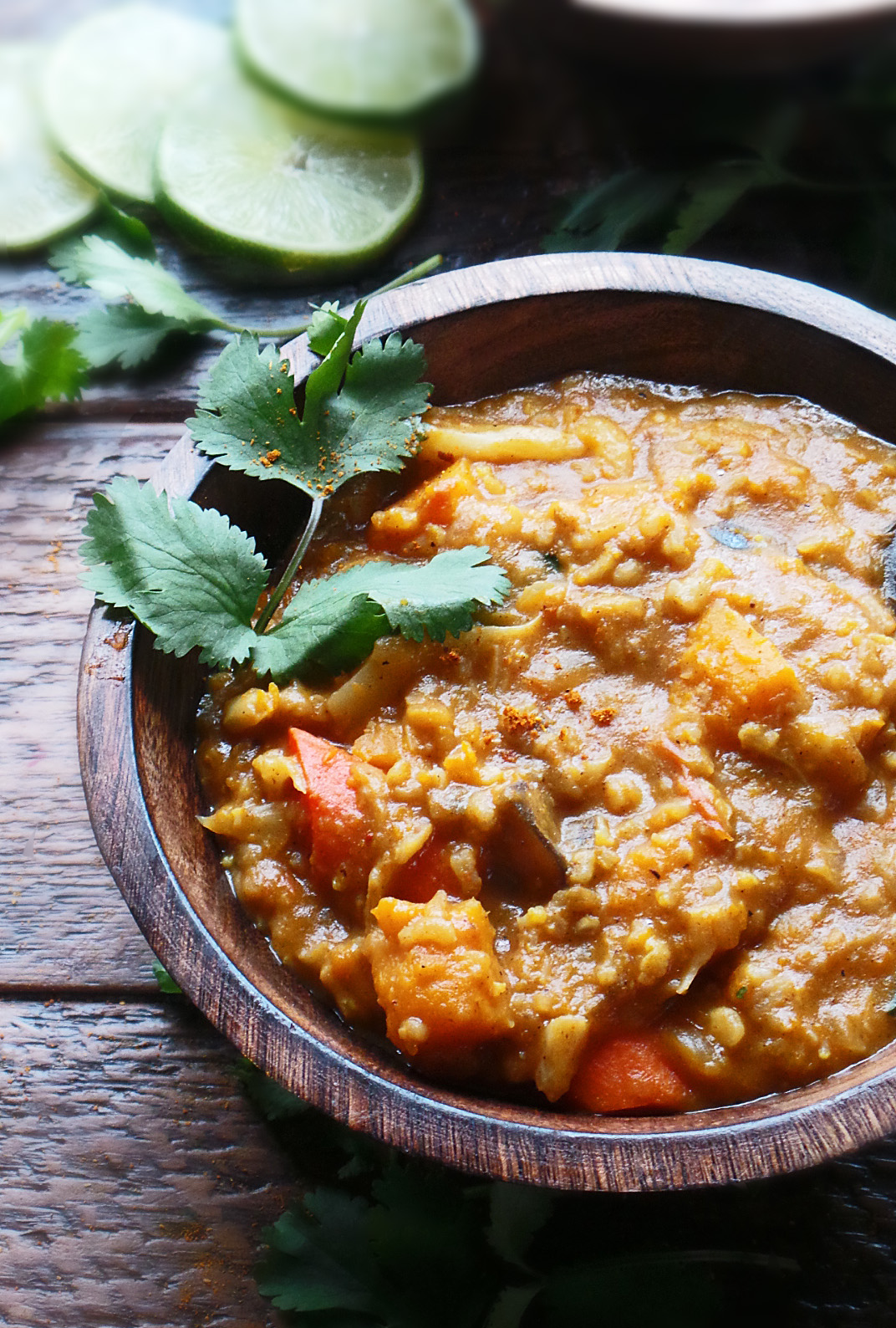 Drunk Lindsay and Pat were ECSTATIC. He couldn't wait to come over and help me cook and I couldn't wait to feed him some yums. Hungover Lindsay and Pat were not so ecstatic. Our heads were pounding and a breathalyzer would have been our worst enemies. We sucked up our hangovers and ended up having a blast.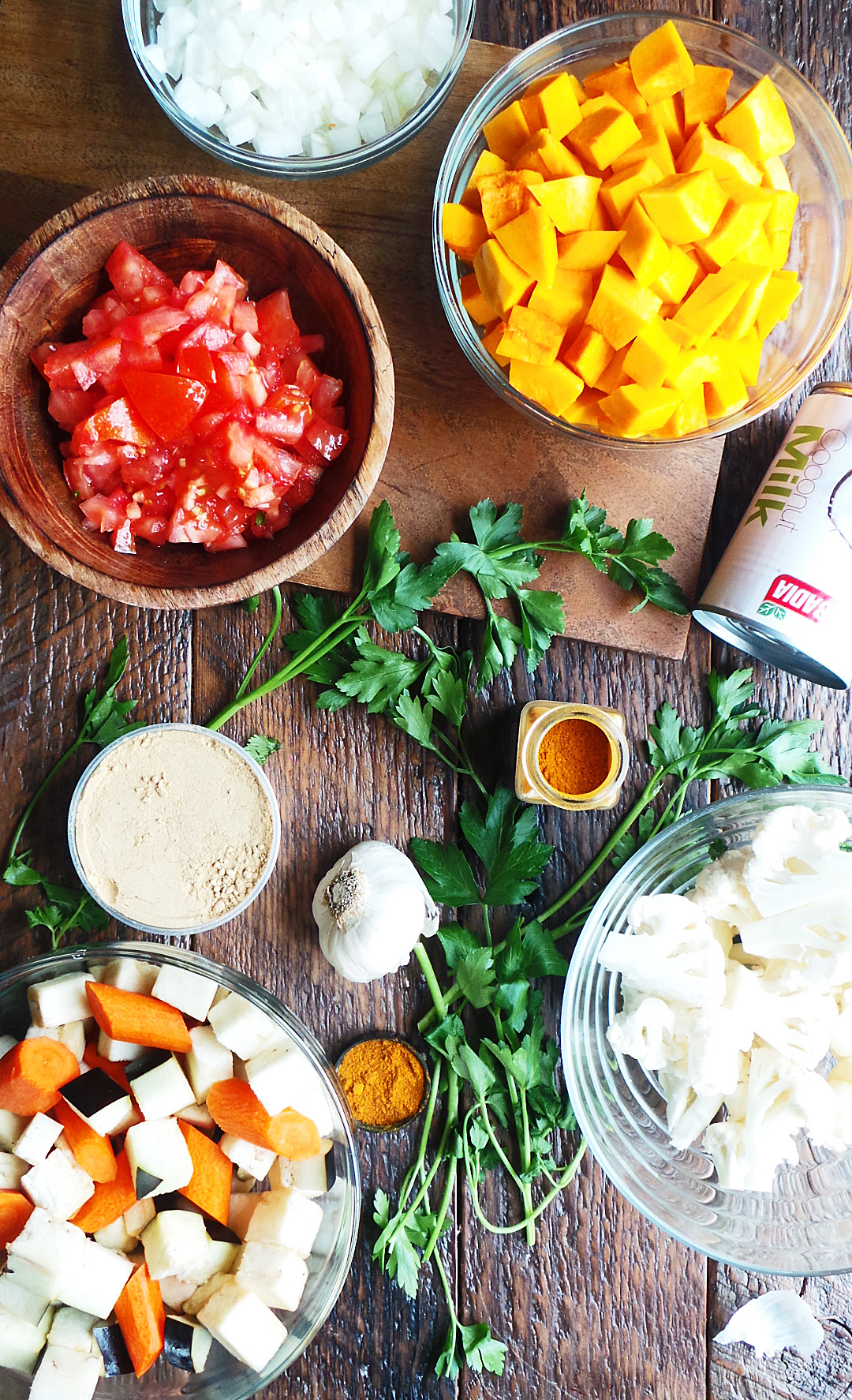 The best part was we had NO idea what we were going to make. For obvious reasons I wanted to make the grocery store trip as fast as possible, so I grabbed whatever looked fresh and flavorful.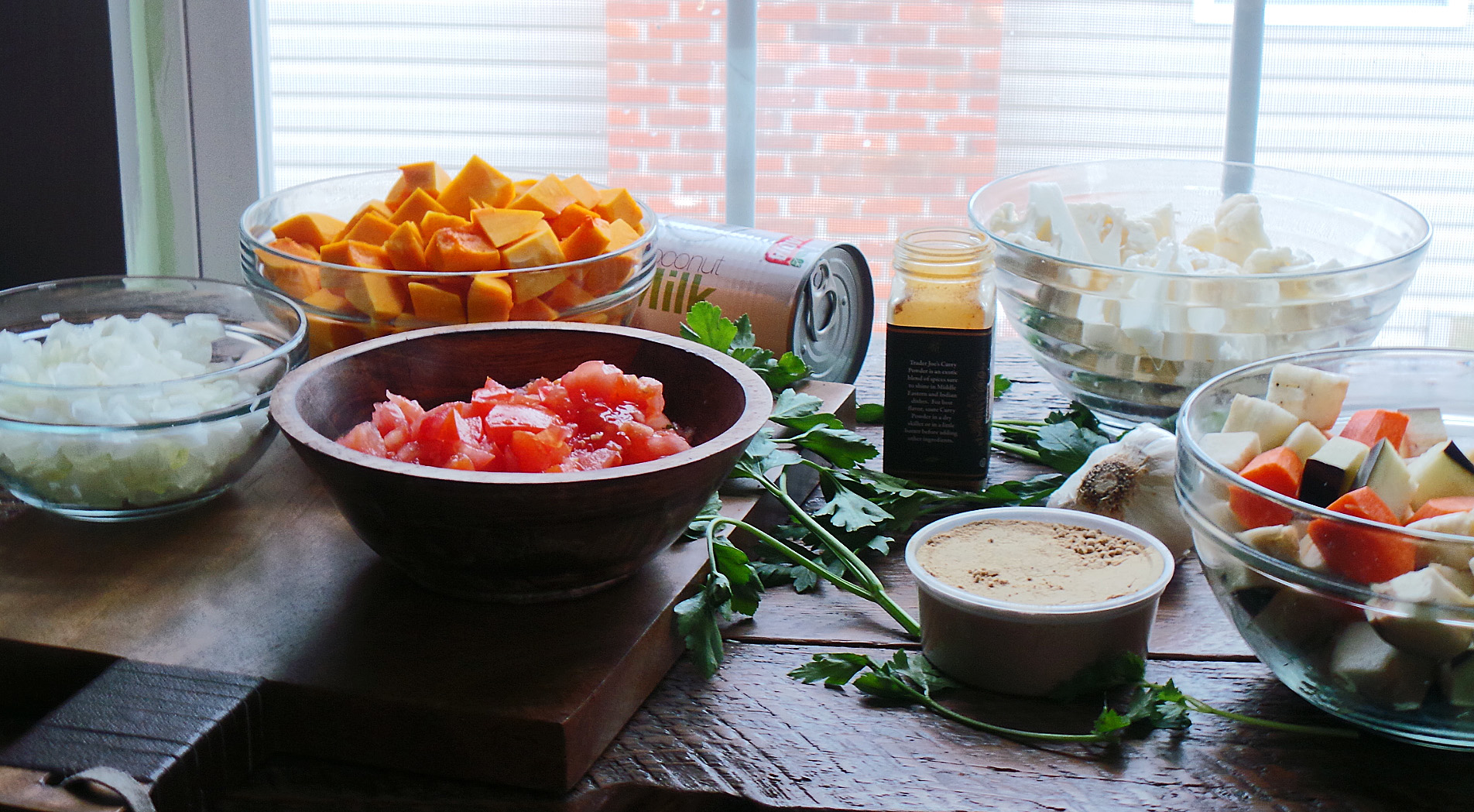 After gathering my groceries and what's been waiting in the fridge, I had an abundance of fresh vegetables, squash, tomatoes, herbs, a can of coconut milk, and earthy seasonings. Naturally a stew came to mind, so Pat and I turned on some tunes and began chopping away.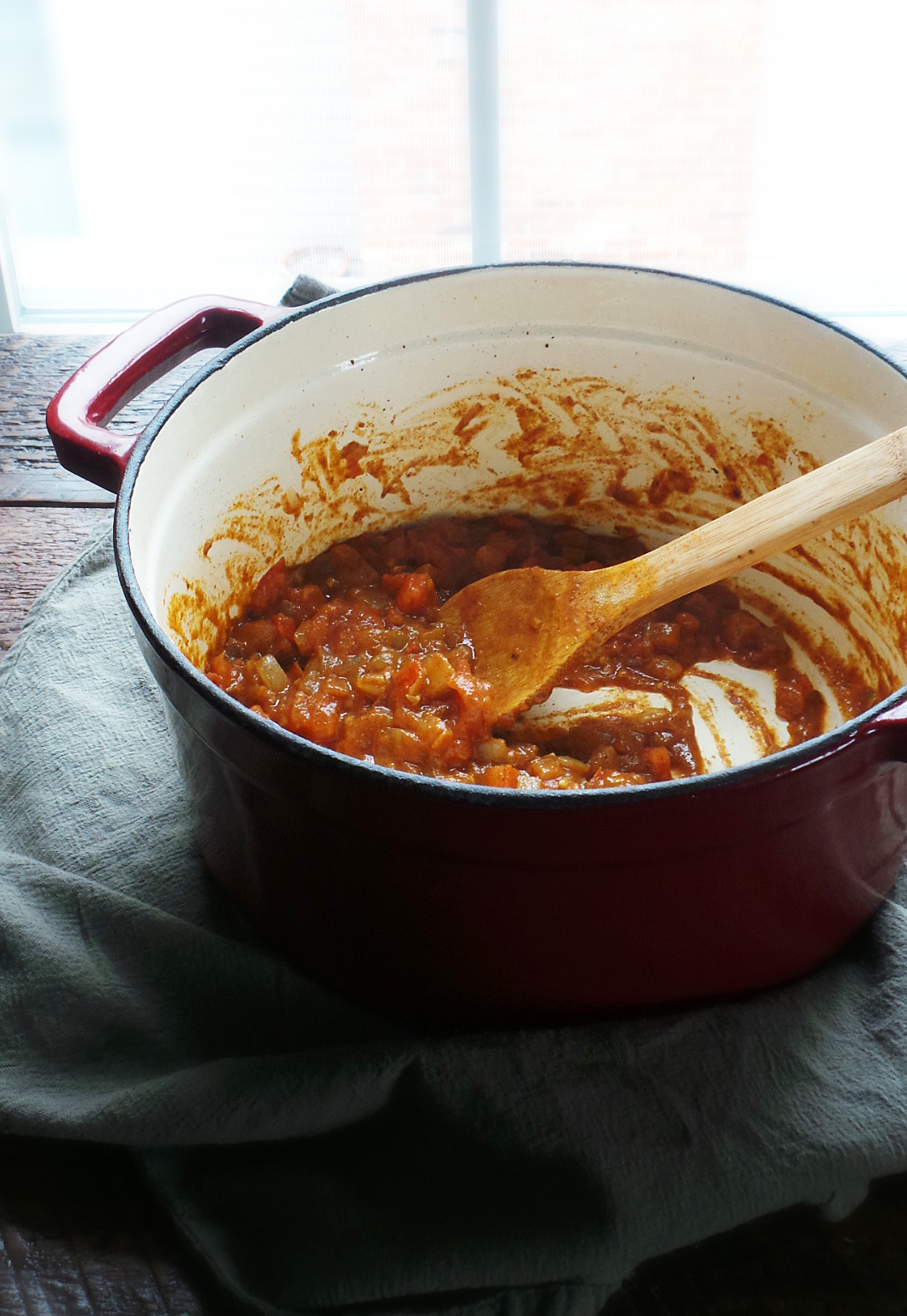 Since we weren't using a recipe, we just went with what we know and the only thing I know about a stew is you have to start with a strong base. This often will look like mush and unappetizing, but ultimately will make or break the dish. I started off by sweating out some onions and garlic, then adding a blend of curry powder, ginger, cumin, cayenne, and cinnamon. OH THE SMELL. Toasted seasonings make me happy. I added a diced tomato and let that basically melt making an aromatic base. I probably could have just ate this if I didn't know what was about to be added in.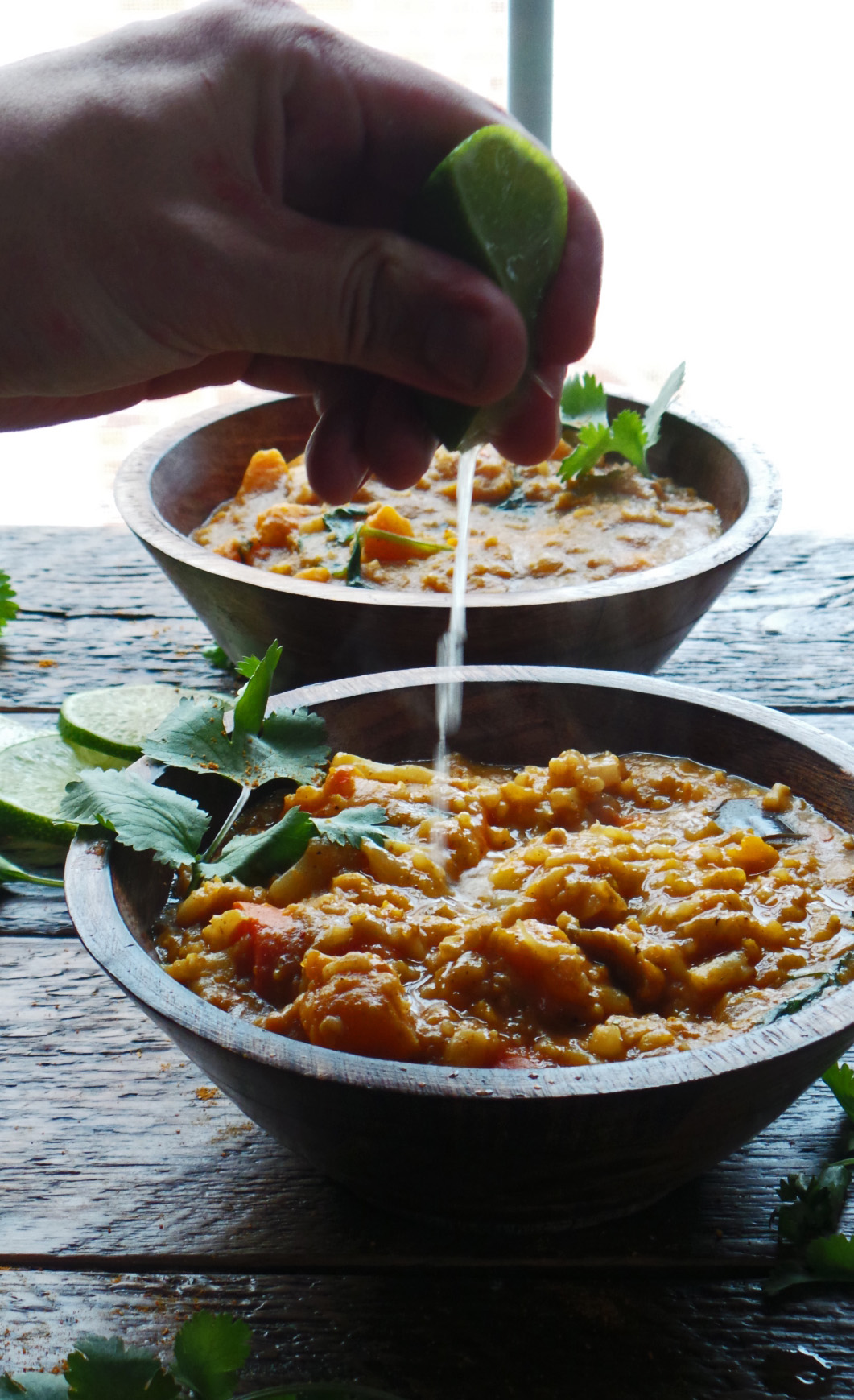 I had a TON of vegetables on hand ranging from chopped butternut squash, carrot, eggplant, and cauliflower. I added all of that to the pot with vegetable stock and a can of coconut milk. Although I knew some vegetables would cook much quicker than others, I added everything in at the same time so I can take notes to write the recipe accurately. You'll read my suggestions in the recipe. After about 30 minutes it wasn't thickening up the way I wanted, so Pat suggested adding in a cup of rice. Brilliant. Twenty minutes later and I had a bowl of everything I wanted.
I stirred in a squeeze of fresh lime juice, lime zest, and a mint chiffonade before serving. As you can imagine with the curry, ginger, and cinnamon this stuff will knock your socks off with flavor. The variety of tender vegetables makes each bite interesting, and the rice makes it all come together. Easily use brown rice or lentils, especially if you're trying to cut the carbs!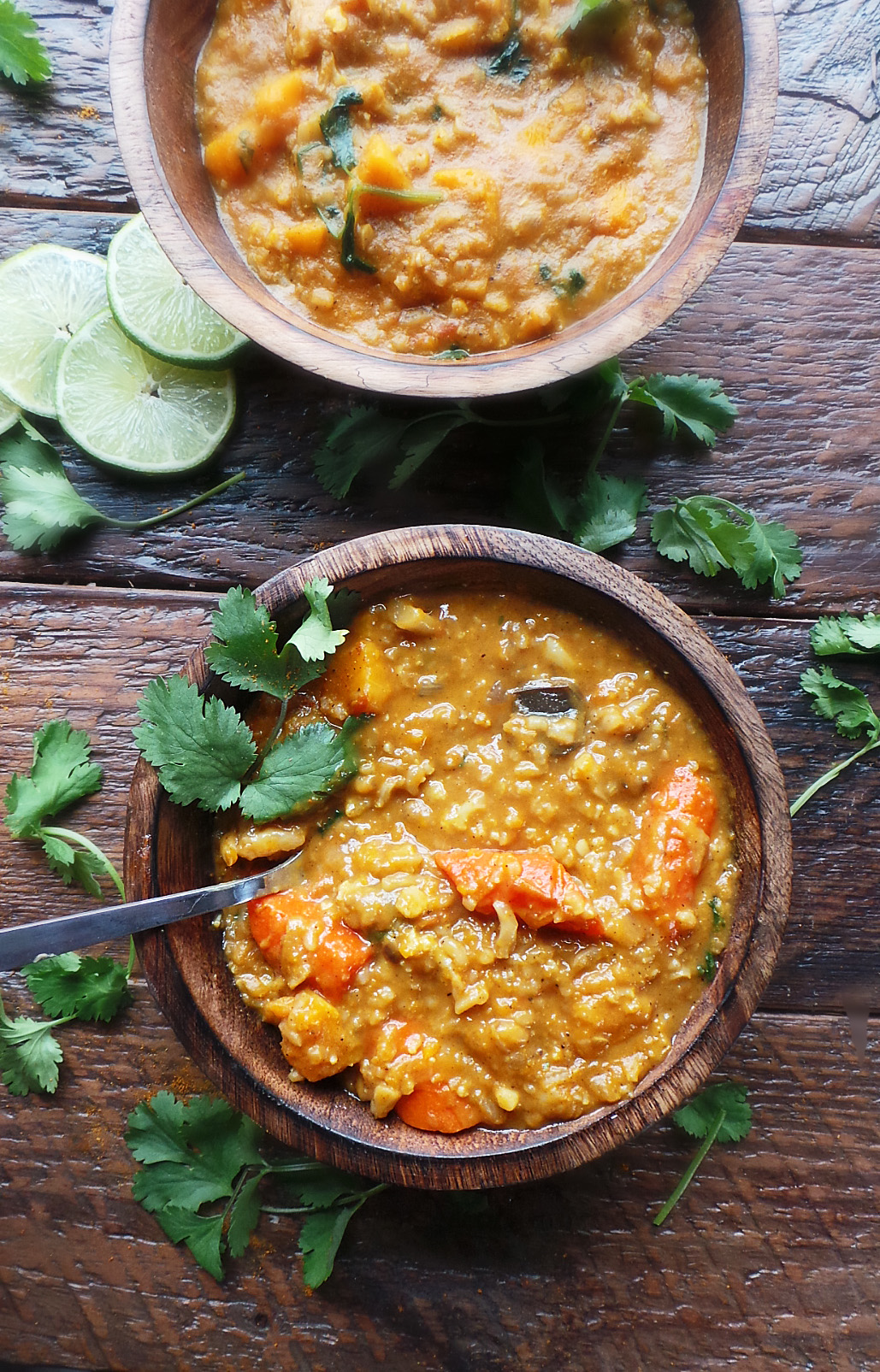 After our first bite we looked at each other with our mouths full in a silent agreement, damn we are good. I think the only thing we were missing was a spiced rack of lamb to compliment. And our beds. And hydration.
Ps: thank you Pat for being the awesome person you are.
Enjoy!
Coconut Curried Vegetable Stew
2015-03-06 08:56:23
Serves 10
Ingredients
2 T. olive oil
1 onion - small dice
2 cloves of garlic - minced
2 T. curry powder
1 T. ground ginger
1/2 t. cumin
1/4 t. cinnamon
pinch cayenne
pinch nutmeg
1 tomato - cored, diced
2 c. butternut squash - 1" cubes
2 c. eggplant - 1" cubes
2 c. cauliflower florets
3 carrots - chopped 1" pieces (see notes below)
2 1/2 c. vegetable stock
1 can light coconut milk
1 c. rice (white or brown), couscous, or lentils - optional
1 lime
salt and pepper to taste
mint for garnish
cilantro for garnish
Instructions
In a dutch oven or heavy bottom pot, heat the oil over medium heat. Add the onion and cook for 3 minutes until translucent, trying not to brown. See notes below for suggestions!
Add the garlic and cook until fragrant, 30 seconds. Add the curry, ginger, cumin, cayenne, cinnamon, and nutmeg and toast for one minute. Add the tomato and cook until a paste forms, 2 minutes.
Add the carrots, stock and coconut milk.Bring to a gentle simmer and cook covered for 10 minutes. Add the remaining vegetables and cook until tender, another 20 minutes.
At this point, it will be more of a soup. You can cook until the vegetables are tender and serve over rice, or thicken it up with a starch (that's what I did). Add in one cup of grains (rice or lentils) and simmer for 15 minutes until the starch is fully cooked.
Before serving, taste for salt and pepper. Squeeze in the juice of a lime and serve with fresh cilantro and mint.
The flavors will intensify the next day. I suggest serving with some lamb!
Notes
Covering the pot while cooking the onions will create moisture and "sweat" the onions, basically cooking without color.
Toasting the seasonings will bring out their flavor.
If you'd prefer to add the vegetables all at the same time, just par boil the carrots in water for 10 minutes.
http://www.vodkaandbiscuits.com/