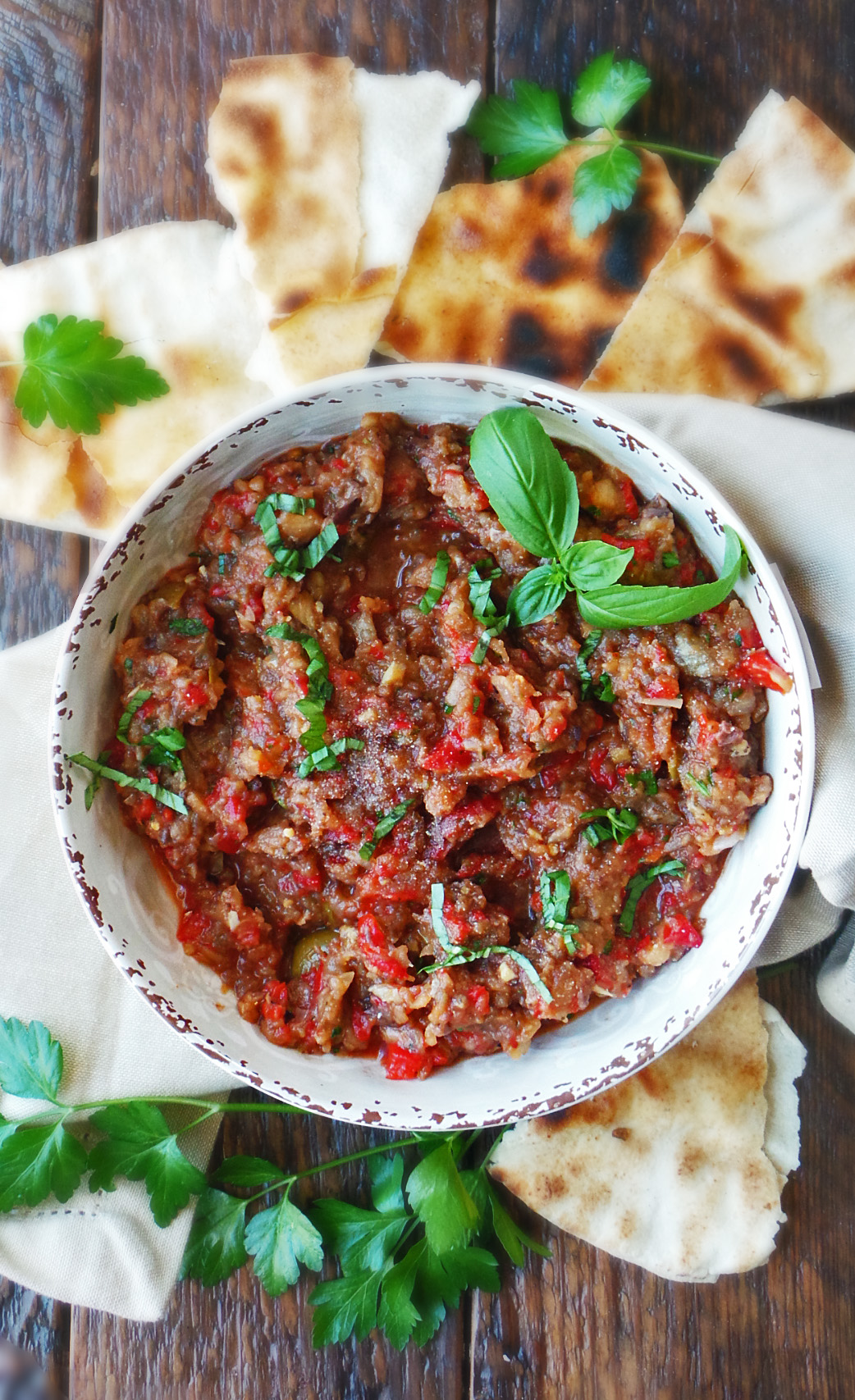 One of the many perks of being in the catering sales world is the planning process involved in the events. I'm sure as you can imagine, my favorite part of that process is creating the menu.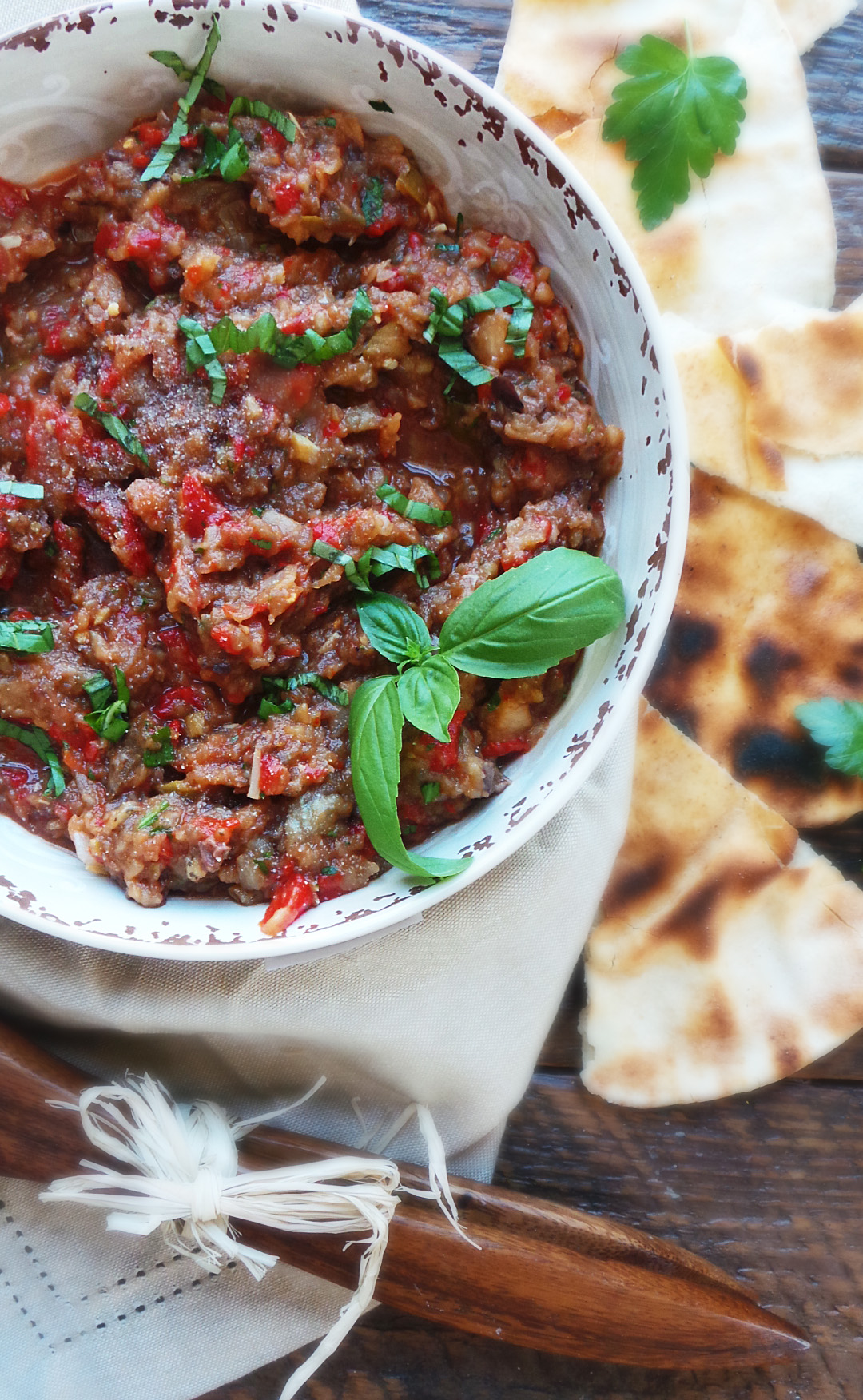 I'm lucky to work for a catering company where the chef and owner encourage creativity in every menu, so I'm constantly developing new items for each and every client. The other sales manager and I were getting ready for a Greek inspired tasting and upon the groom's request, chef whipped him up some delicious roasted eggplant entree. It was a roasted halved eggplant topped with almost what you would see in bruschetta with goat cheese and balsamic. It looked magical and I wanted it.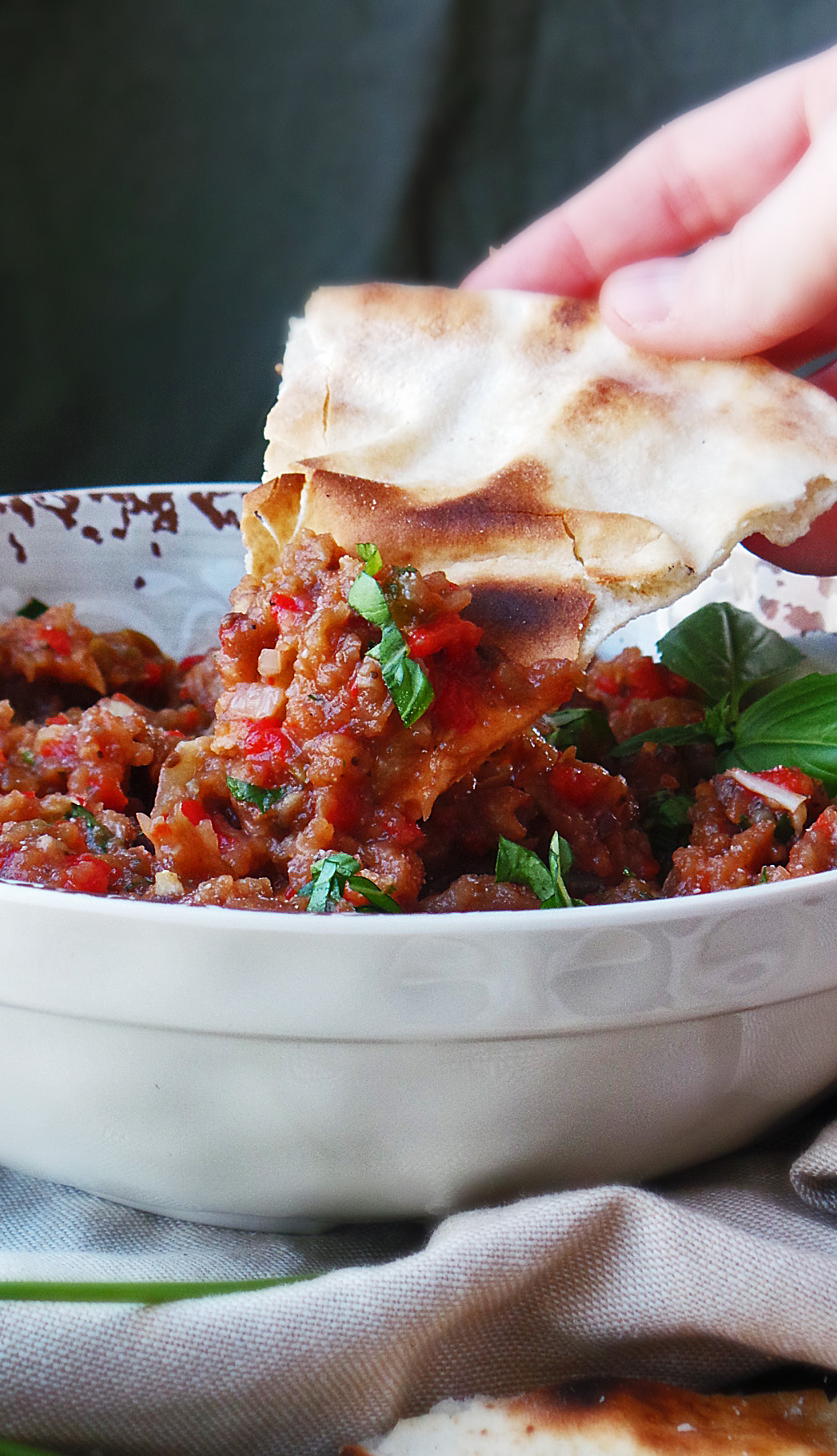 Chef made it based on his description without knowing the original Greek name, and although the client shared it with us – none of us can remember. All I could remember was the dish was Greek, it involved eggplant, and started with the letter C.
I started researching and although I couldn't quite find the name of the dish, I did stumble upon this roasted eggplant dip known as Caponata made by my girl Ina.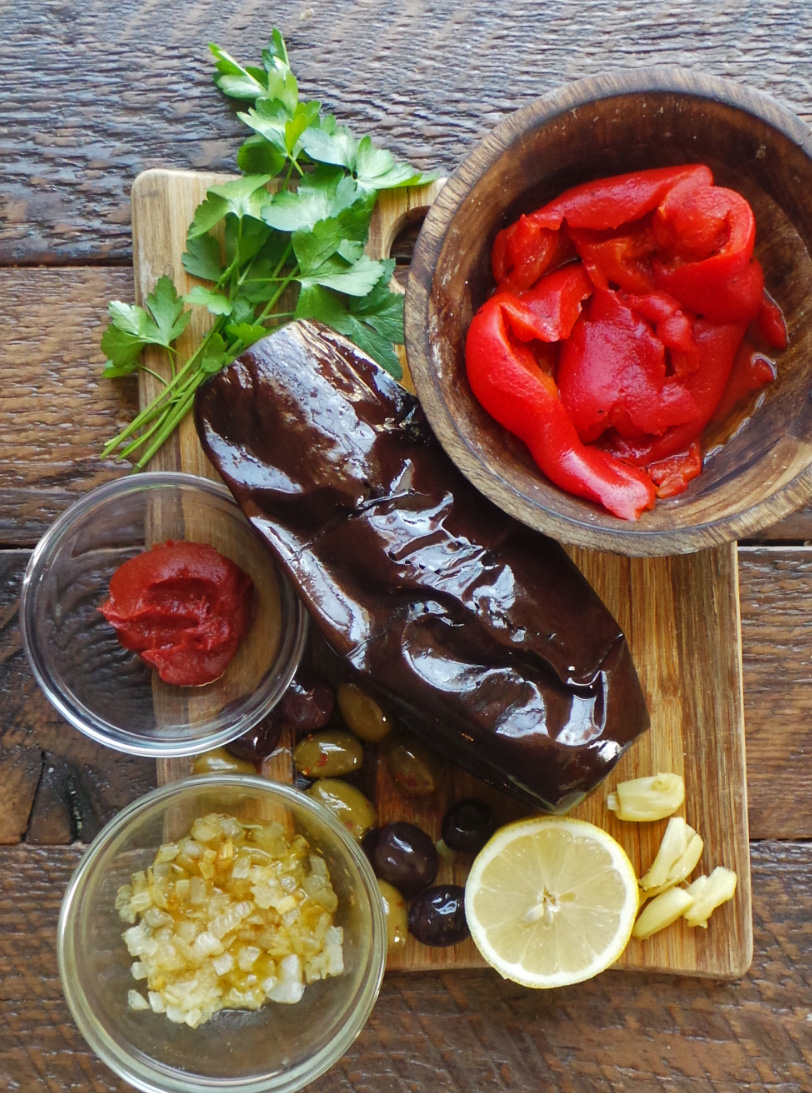 I've actually never heard of Caponata, but I was so intrigued with all of the ingredients that I had to make it for myself. Roasted eggplant, roasted garlic, roasted red pepper, caramelized onion, fresh herbs and lemon, and for the first time ever olives looked appetizing. Drooling.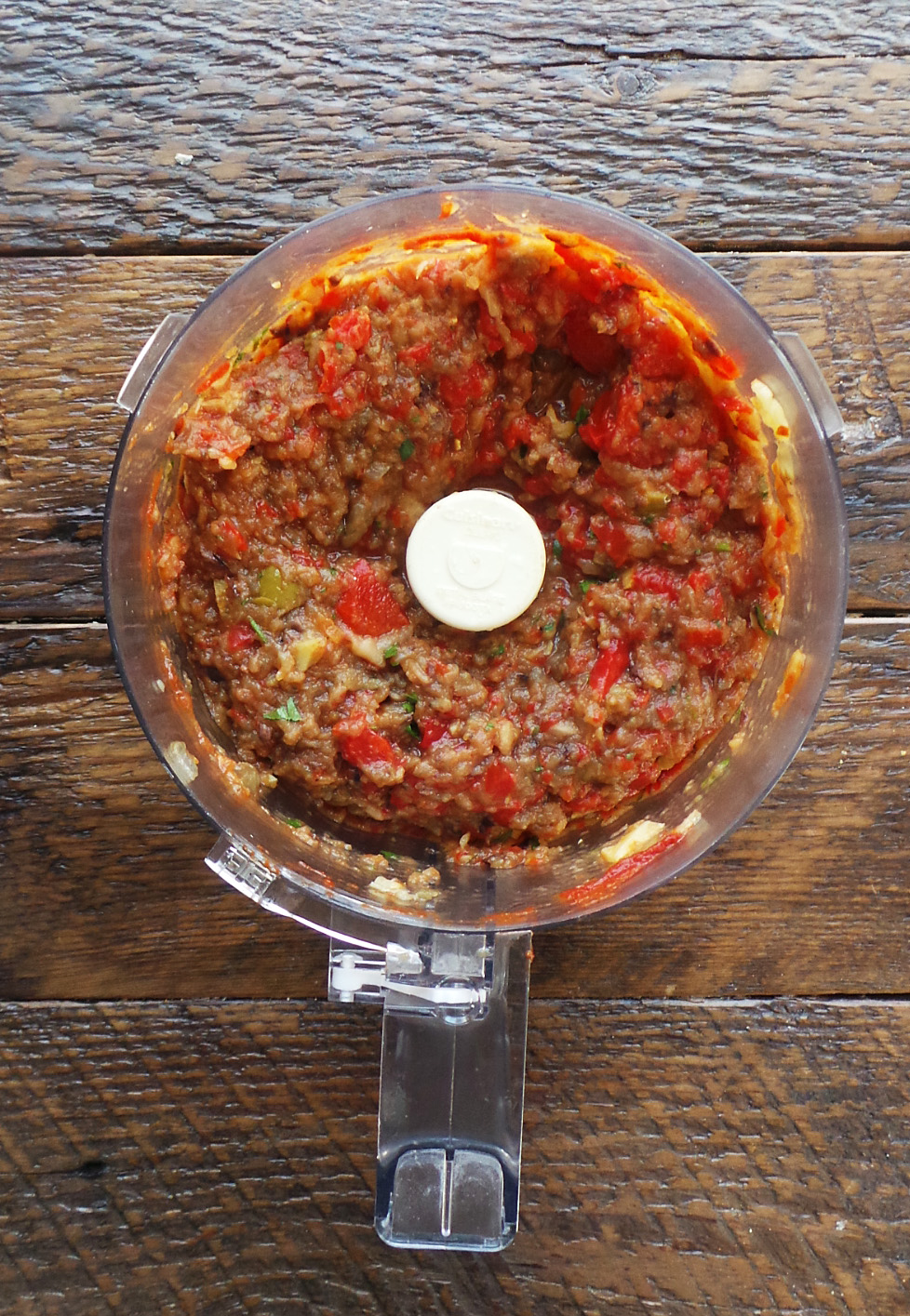 The most time consuming part of the recipe was the prep but it's all so simple. All you have to do is throw your eggplant and garlic in the oven and let it roast until tender, effortless. Instead of firing up the grill to char my red peppers I just cheated and bought a jar of them. Once everything is roasted and chopped, it gets thrown in a food processor and pulsed until deliciousness forms.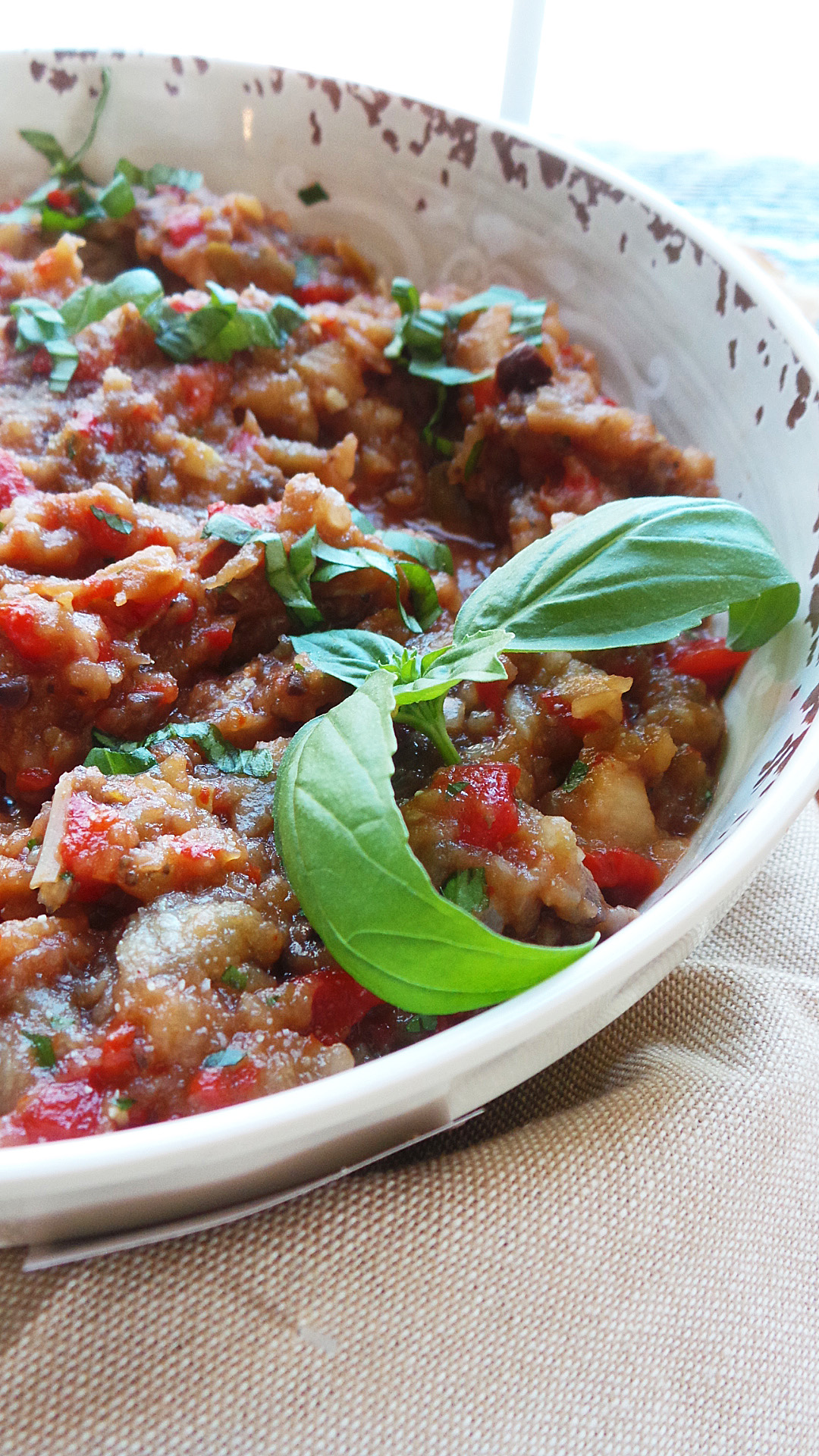 I called my mom over because I couldn't handle the flavors and I knew someone else had to try this out. Everything goes into this dip is made with one extra step of flavor and it totally shows in the dish. I grilled some pita bread and served it as a dip, but you could use this as a spread on pizza or even toss it with spaghetti sauce with shaved Parmesan cheese. It just keeps getting better and better.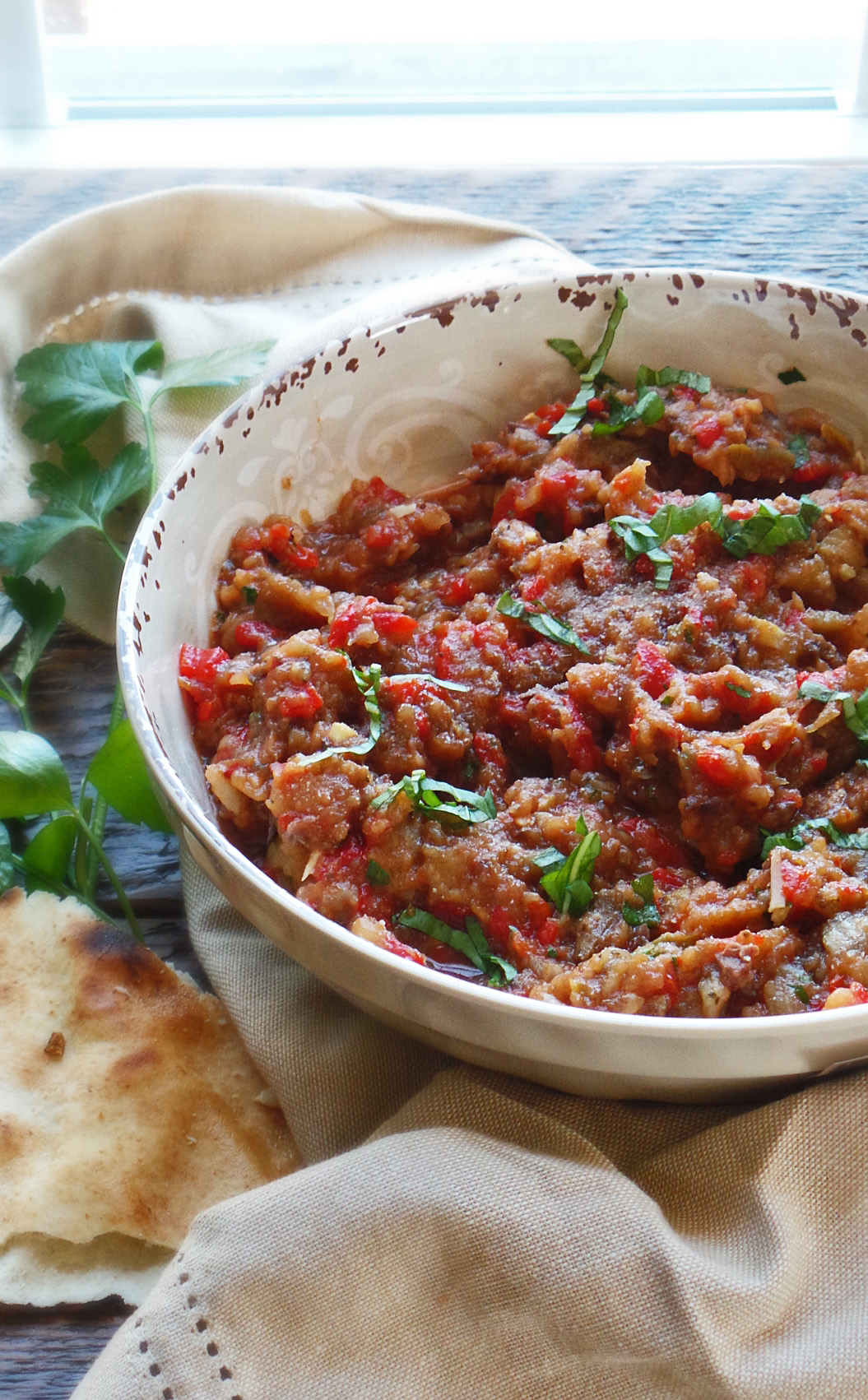 Although I still have no idea what that Greek dish is called, I do have a new favorite dish that just might have to be a new signature party dish. I can't wait for you to experience this mouth load of flavor.
Roasted Eggplant Caponata
2015-04-16 05:52:24
Serves 10
Ingredients
1 eggplant
2 red peppers (or 1 jar roasted red peppers)
1 head garlic
1/2 c. assorted pitted olives (i used less because yuck)
1 small onion - diced
2 T. tomato paste
3-4 parsley stems with leaves attached
1 lemon
splash red wine vinegar
salt and pepper
olive oil for roasting
1 T. butter
To prep the vegetables
Preheat oven to 400
Add the whole clove of garlic (no need to oil or skin it) in the oven. Roast until tender, about 30 minutes.
While the garlic is roasting, poke holes in the eggplant with a fork, rub with oil, and roast in the oven for 25-30 minutes or until the skin because soft and wrinkly. When ready, discard the skin and chop into large chunks.
If you are not using jarred roasted red peppers, rub each pepper with oil and set over a flame (grill or gas stove) until each side is charred black. Place in bowl and cover with plastic wrap for 5 minutes. Peel and discard the skin, chop to remove flesh from the seeds and stem.
Add about a tablespoon of oil and butter to a saute pan. Once hot, add the onions and cook on low for 15-20 minutes until caramelized.
To make the Caponata
Add the roasted eggplant chunks, roasted red peppers, and olives to a food processor. Pulse.
Squeeze in a few cloves of roasted garlic, sauteed onions, fresh parlsey leaves, a squeeze of lemon, tomato paste, and a splash of red wine vinegar. Pulse twice. Season with salt and pepper. Garnish with basil if desired.
Serve with grilled pieces of pita bread. Enjoy!
Notes
You can also add a 1/4 c. toasted pine nuts!
Prepping the vegetables the night before makes this much easier.
http://www.vodkaandbiscuits.com/