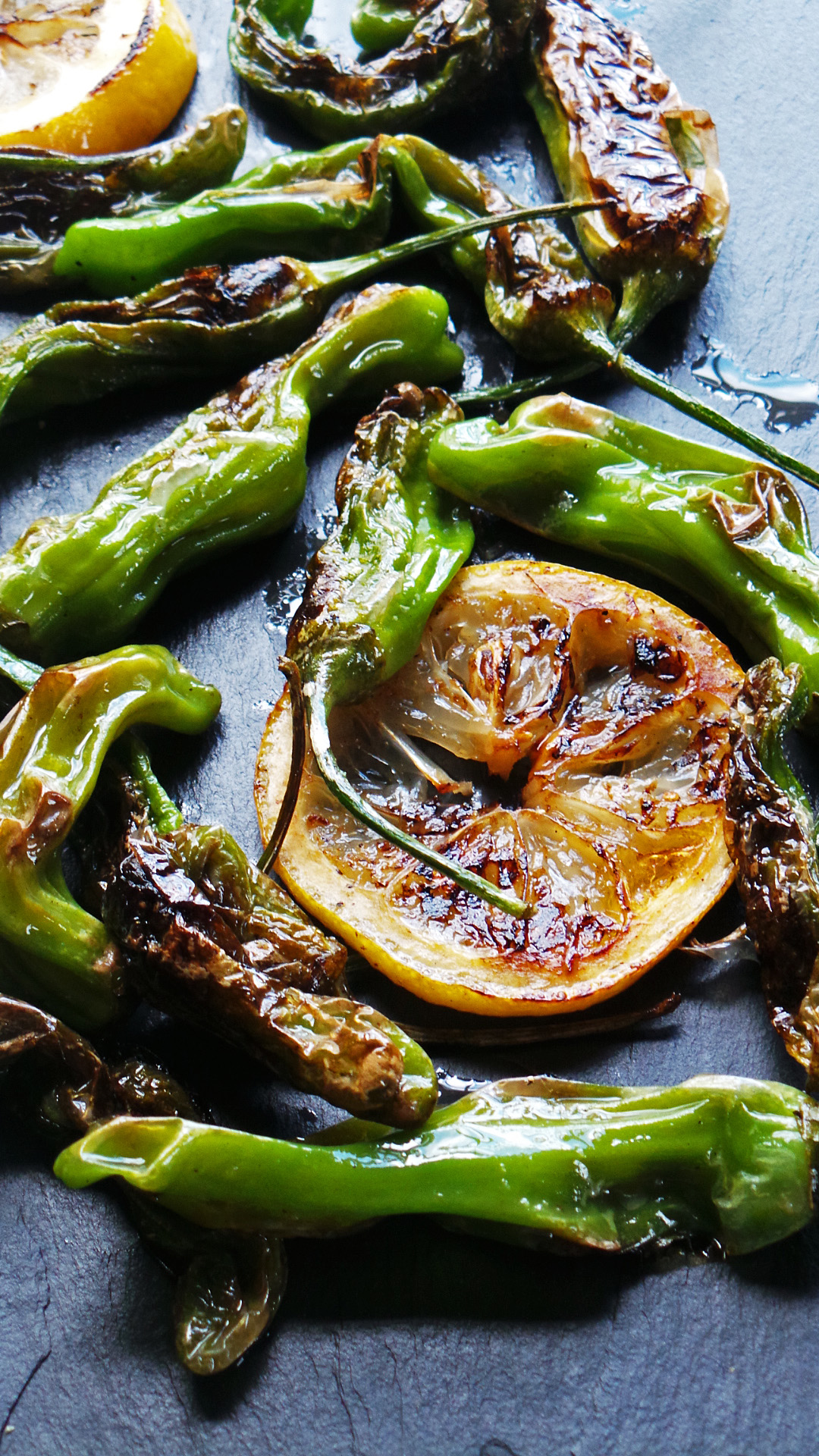 How do I convince you to make/eat what looks like a shriveled little green thing… as my dad would say.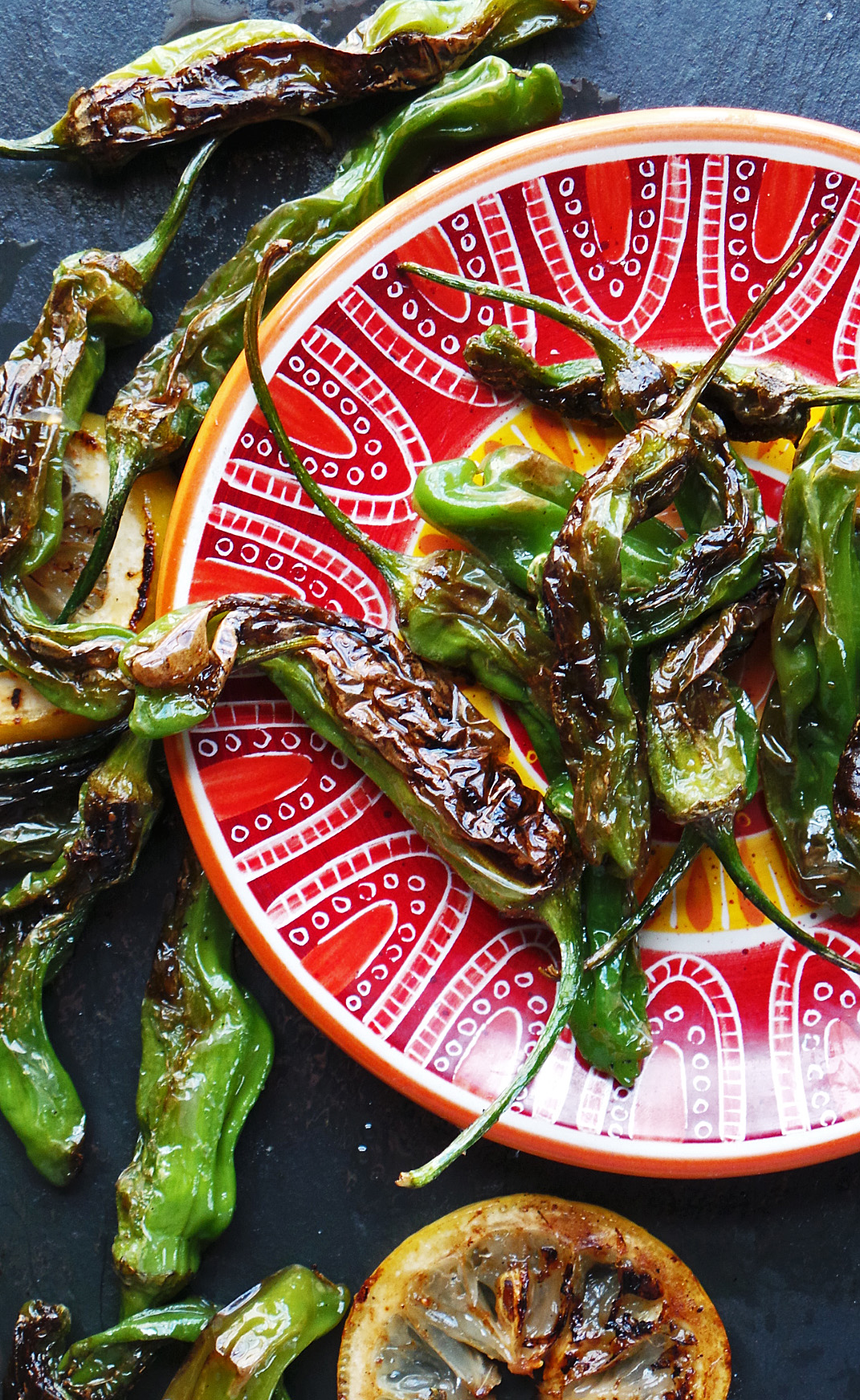 I was recently introduced to Shishito peppers after a friend brought me her leftovers from work. I saw them sitting in the fridge and thought, hmm roasted jalapenos? I have no idea what possessed me to bite into it considering I'm a wuss when it comes to peppers – especially jalapenos – but I did and I was instantly surprised (and addicted).
I had no idea what I was eating, but I knew by the mild spice and slight sweetness it was not a jalapeno. I was confused to say the least. How could I scarf down a whole pepper and not break a sweat or run around the house thinking the world was going to end? I called my girl up and found out what I just ate was called Shishito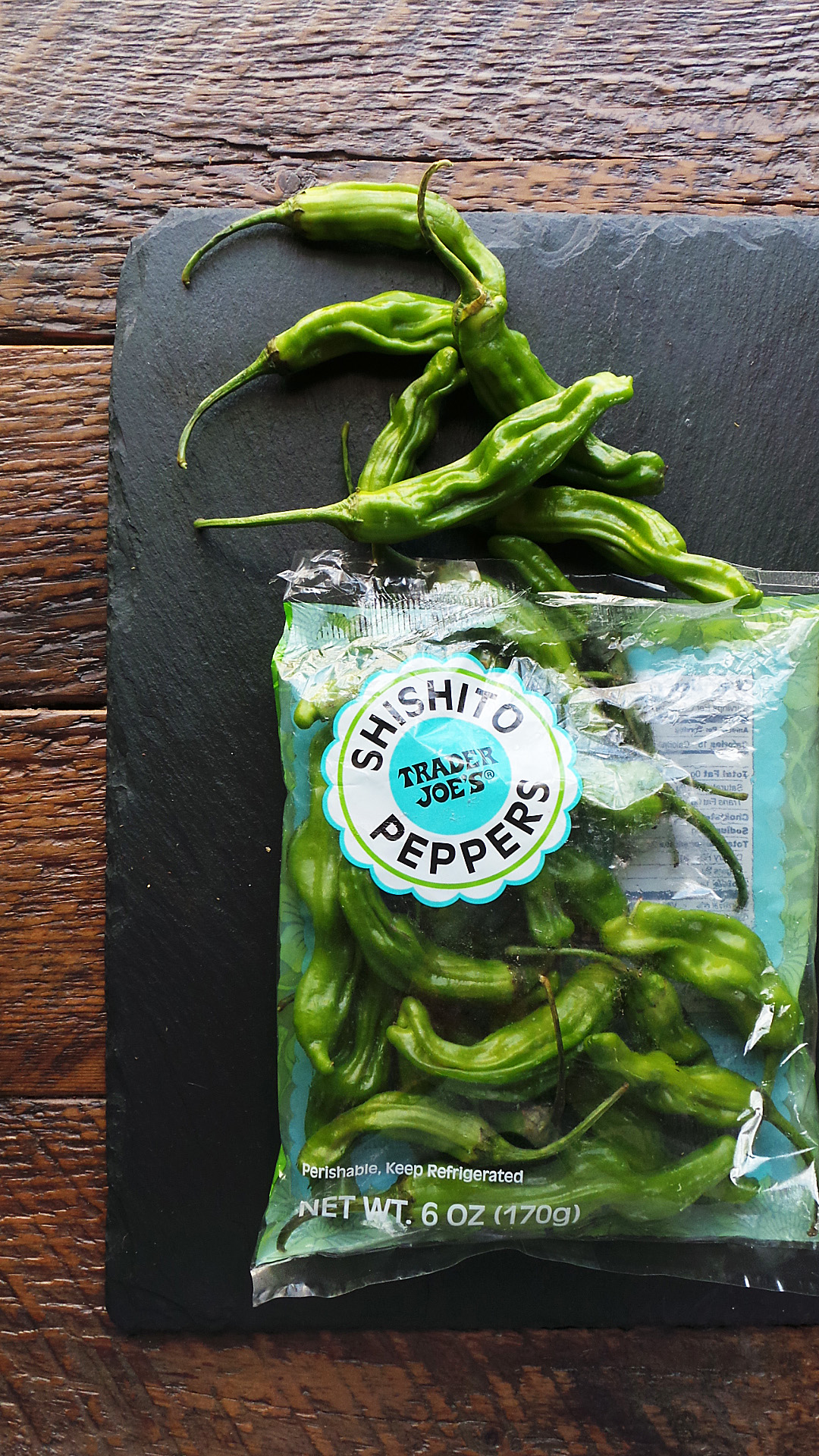 Fast forward to three weeks later and there I was at Trader Joe's doing my normal thang before I stumbled upon a whole bag of what-do-you-know SHISHITO PEPPERS. It was the last thing I was expecting and because of that I was freaking with excitement. I had to make these a priority and I am thrilled to share this with you especially with Cinco de Mayo right around the corner.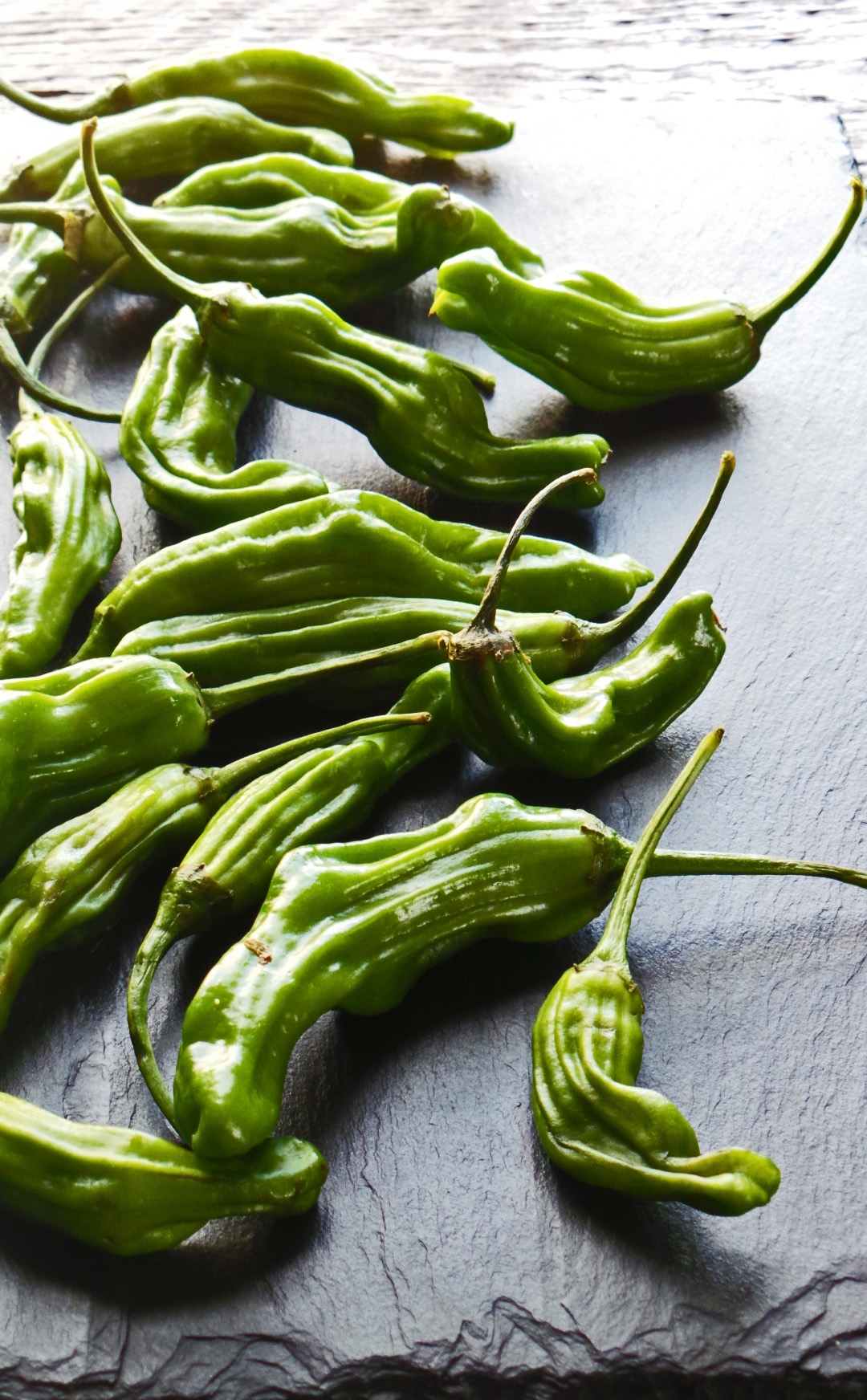 After a little research I found out these peppers actually originate from Japan. They're an overall mild pepper, every once in a while you'll catch one with a bite, and they have a subtle sweetness making them the perfect little snack to munch on.
What's even better is no matter what you do to them, they are RIDICULOUSLY easy to make. All you have to do is warm up some oil in a skillet and add the peppers until blistered. THAT IS IT. I added a little lemon, garlic powder, and salt, but you can easily give them an oriental twist with sesame oil, sesame seeds, and soy sauce. You could also fry these up in a tempura batter, make up a garlic aioli, or as one of my Instagram friends suggested, dip them in a goat cheese dip. UM YUM.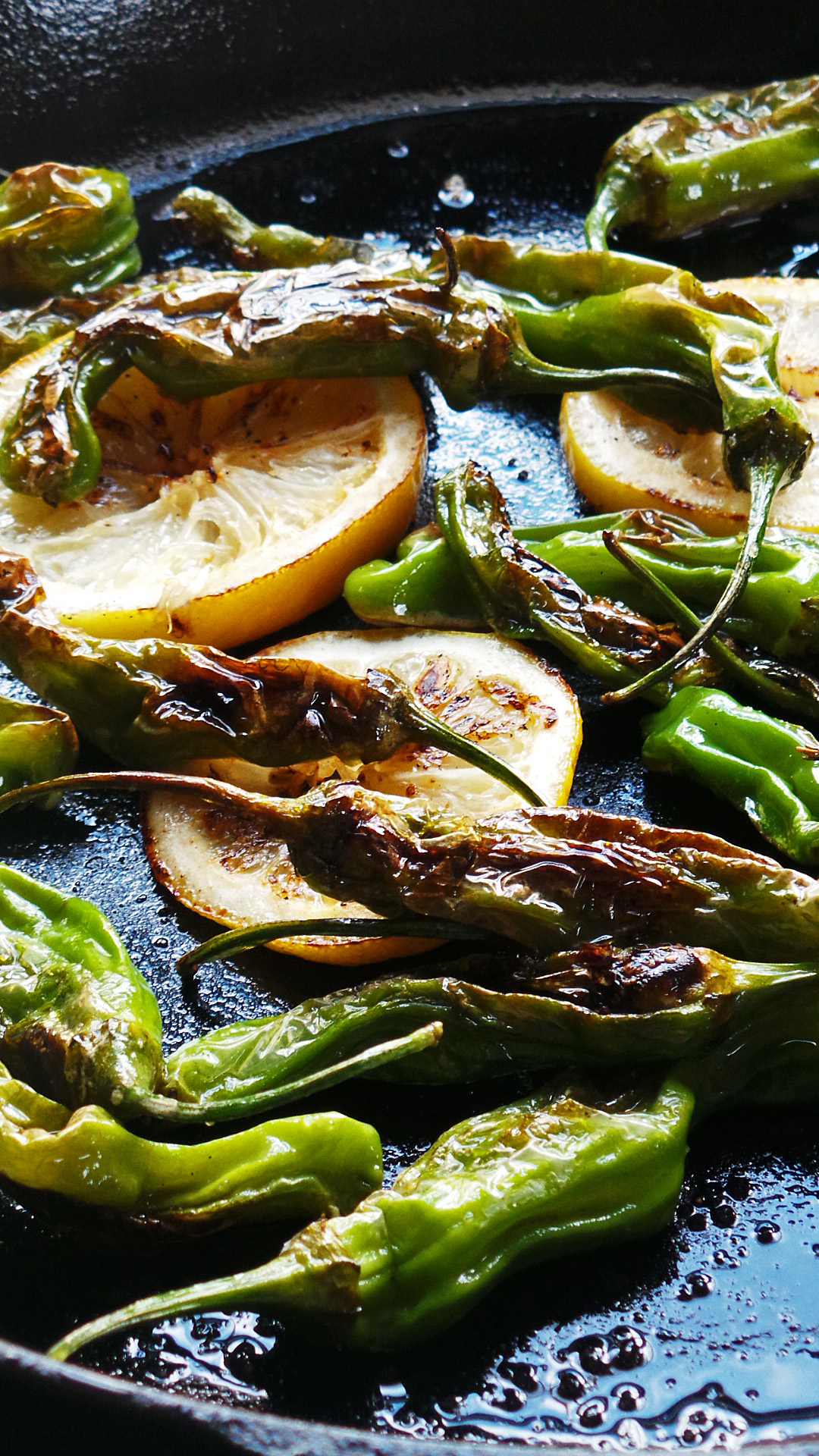 There's no need to write a recipe because there's not much to this. Really, all you do is heat up a little canola or vegetable (or any high smoke point oil) in a cast iron or skillet and add the peppers tossing and turning until charred, about 10 minutes. You can jazz these up any way you like (see above for suggestions). Even though they're an Asian pepper, I say nothing screams Cinco De Mayo more than sipping on a Corona and munchin' on a pepper.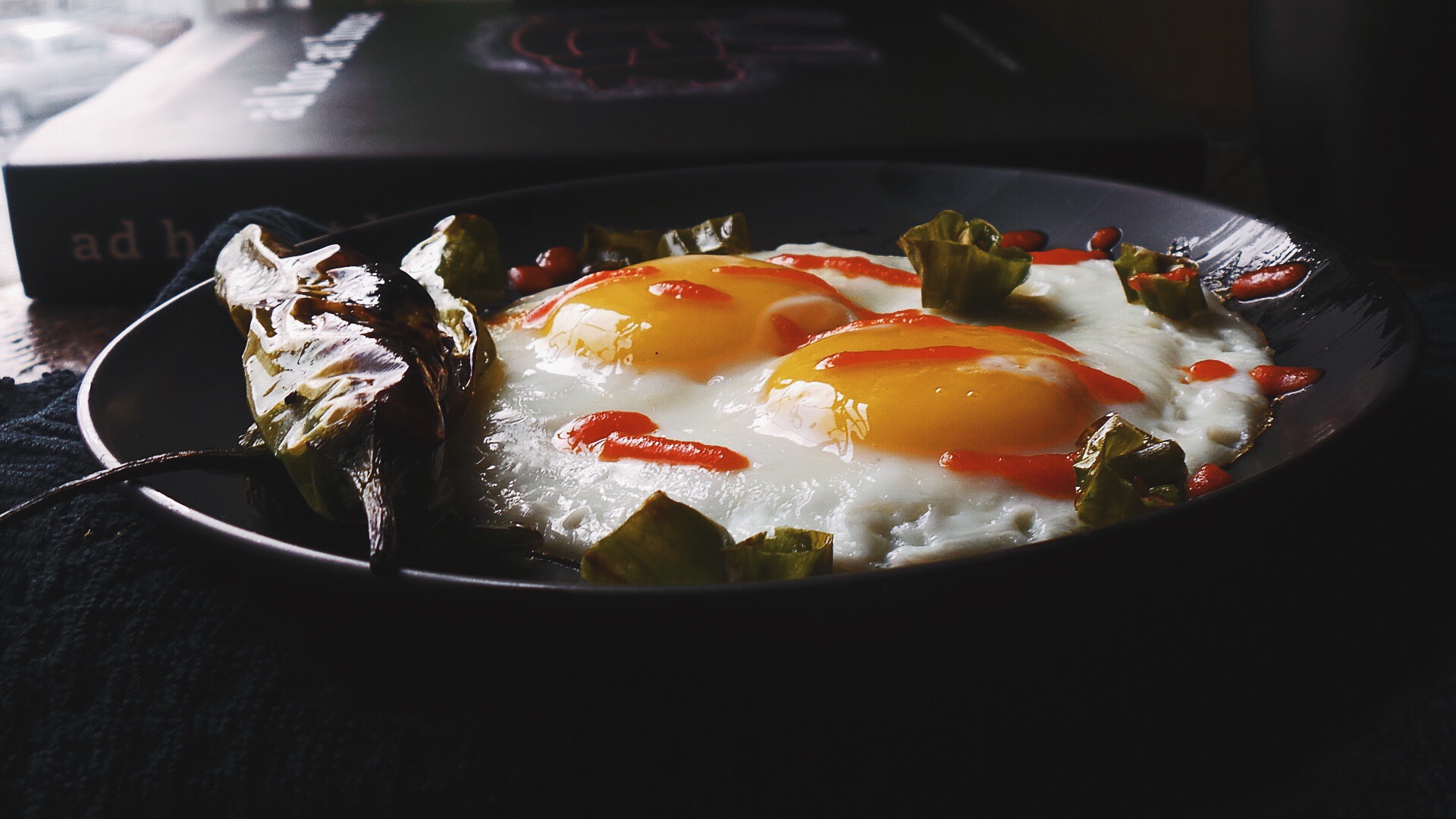 If you're wondering what to do with your now abundance of leftover peppers, throw them over a sunny side up egg drizzled with Sriracha. After all, Sriracha is the new coffee.