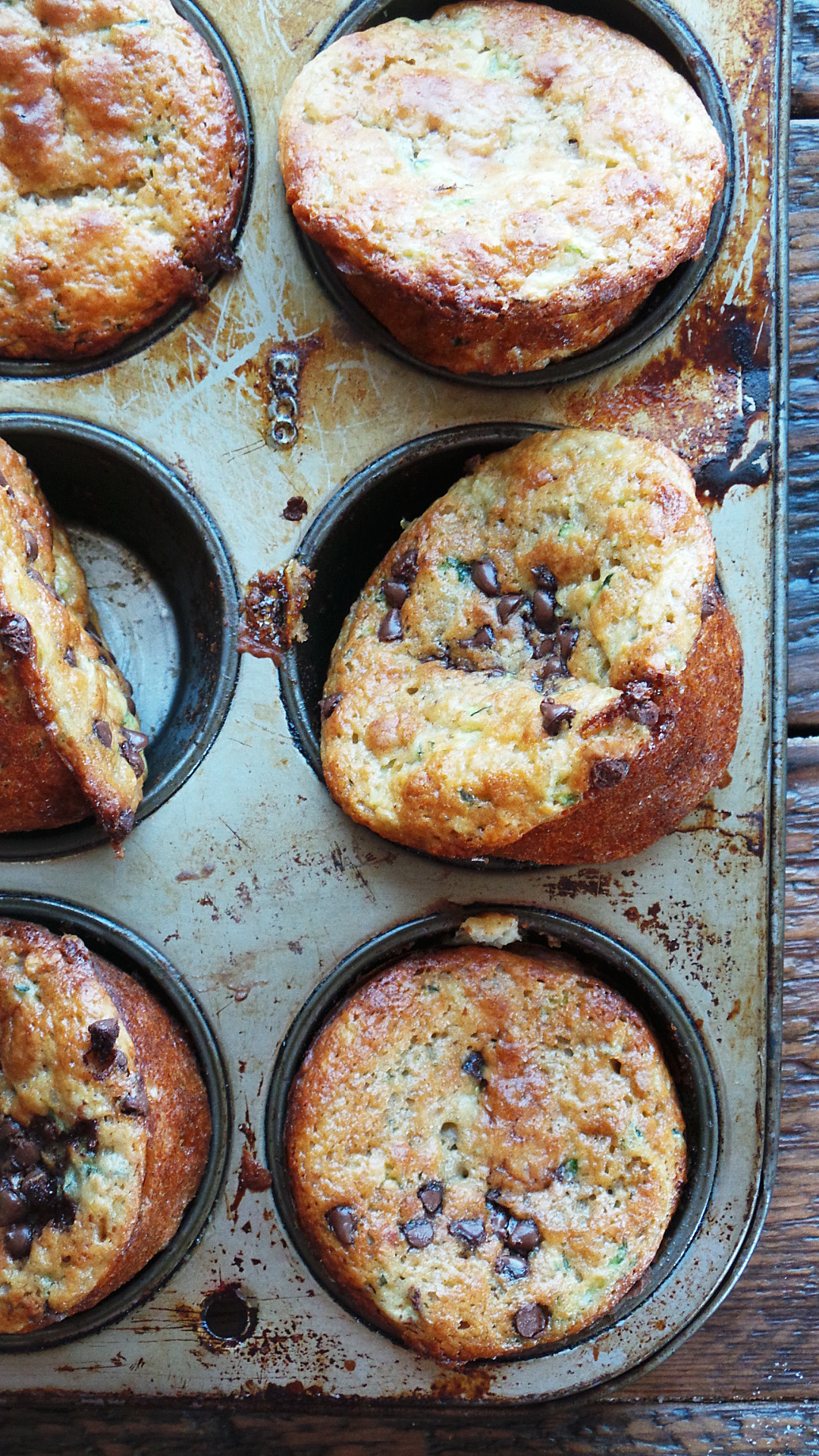 I don't know what possessed the first person to put zucchini in bread, but I'm so glad they did.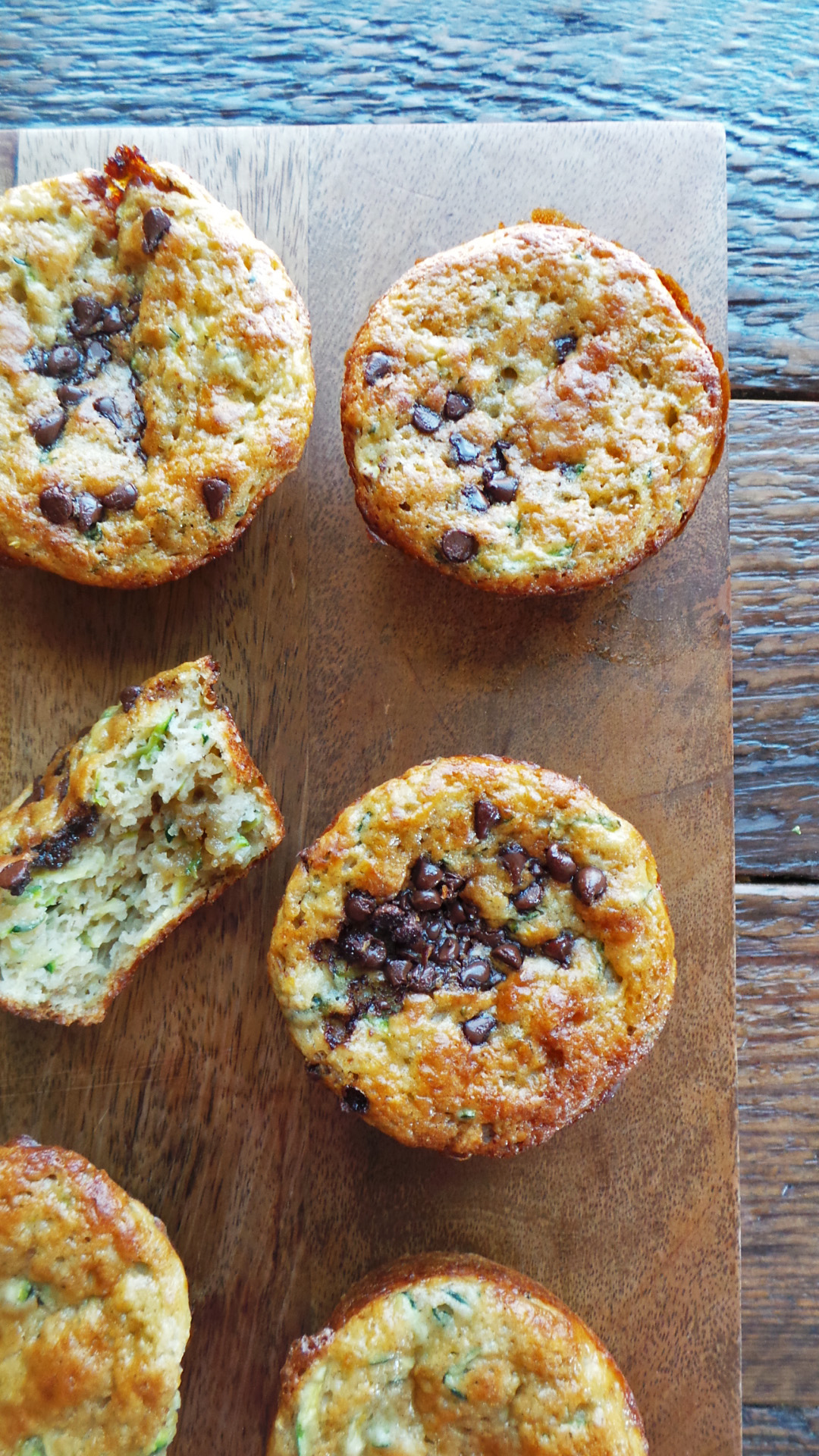 I'm a muffin girl. Whenever I have over ripe fruit or any extra of something on hand I turn it into muffins. I'll eat them for a breakfast on the run, or have them as a midday snack. They're just perfect to me.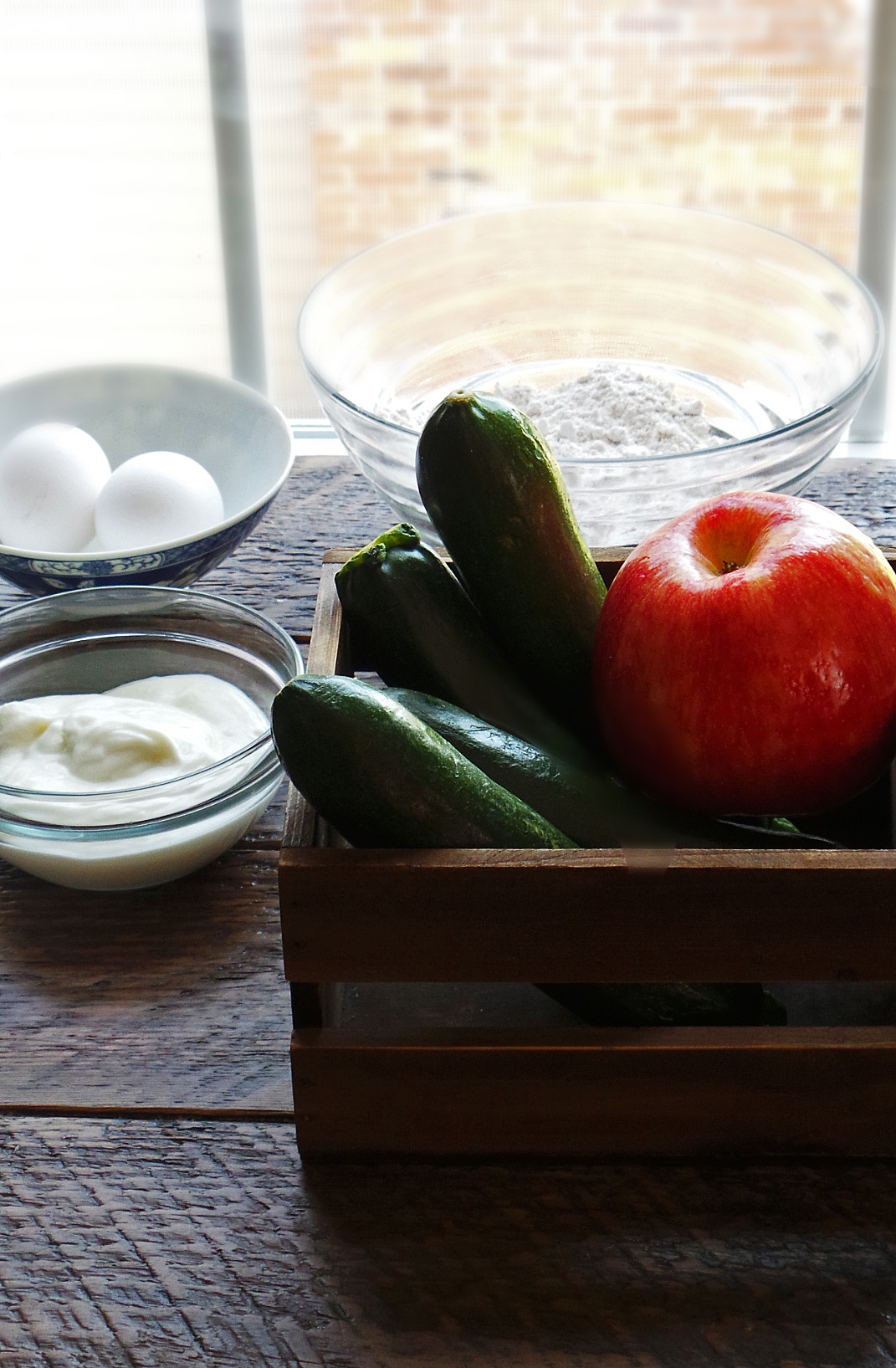 I have a surplus of muffin recipes in the archives, but it's safe to say they all are adapted from one of my favorites: Spiced Parsnip Muffins. The recipe contains everything you would imagine in baked goods: flour, eggs, baking powder, sugar, etc. I've lightened up the recipe using a two-ingredient homemade applesauce in replace of oil and added a couple heaping spoonfuls of flavored Greek yogurt.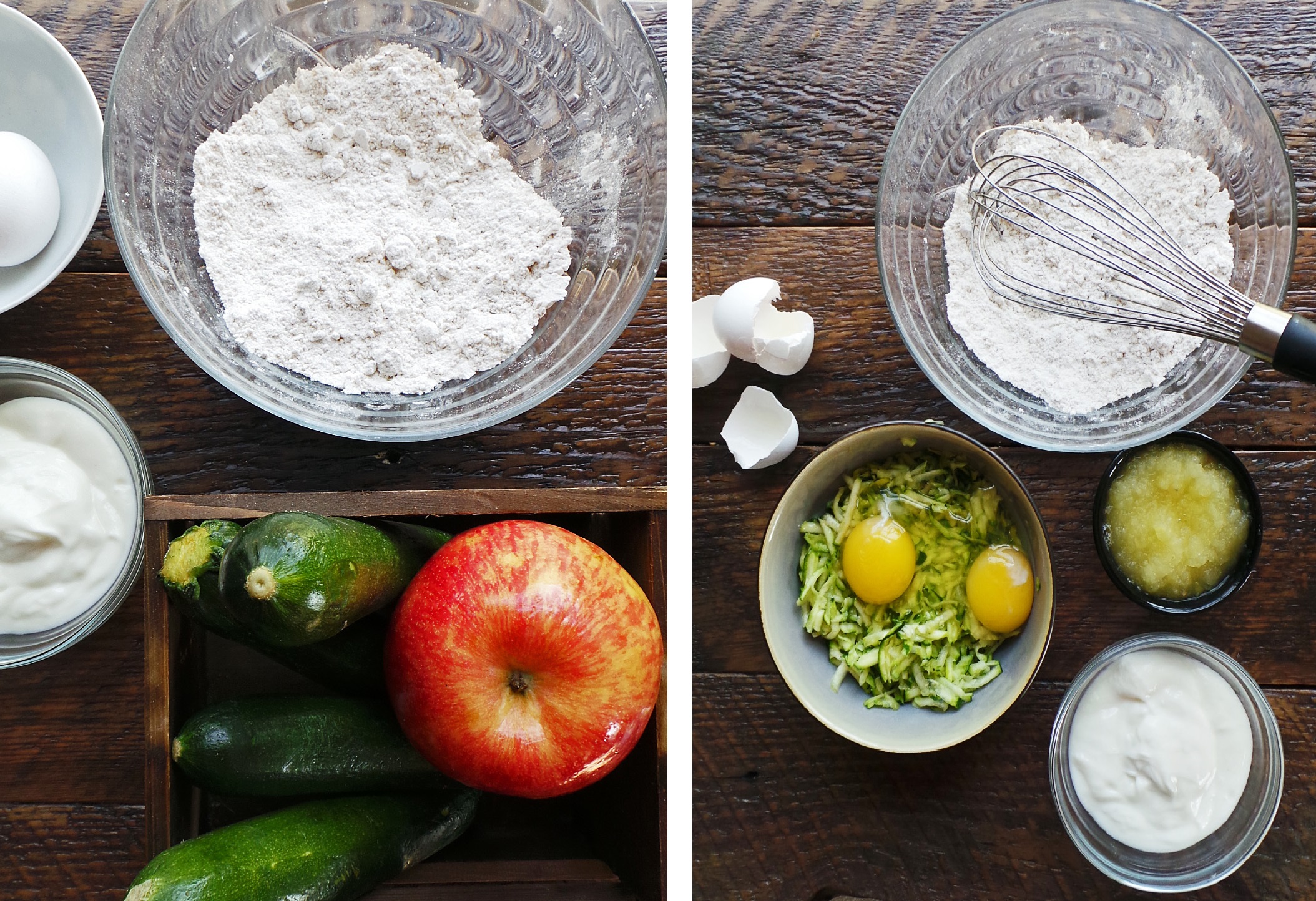 I've used the base of that recipe for almost everything you could think of throwing in a muffin. Parsnips, carrots, bananas, coconut, and now zucchini.
I wouldn't use this recipe as a base for blueberry muffins. I don't know about you, but when I decide to eat a blueberry muffin I expect the full-fat, sugared crumbled, buttery muffin. Let's call this recipe the opposite of that. The opposite of everything I want in life.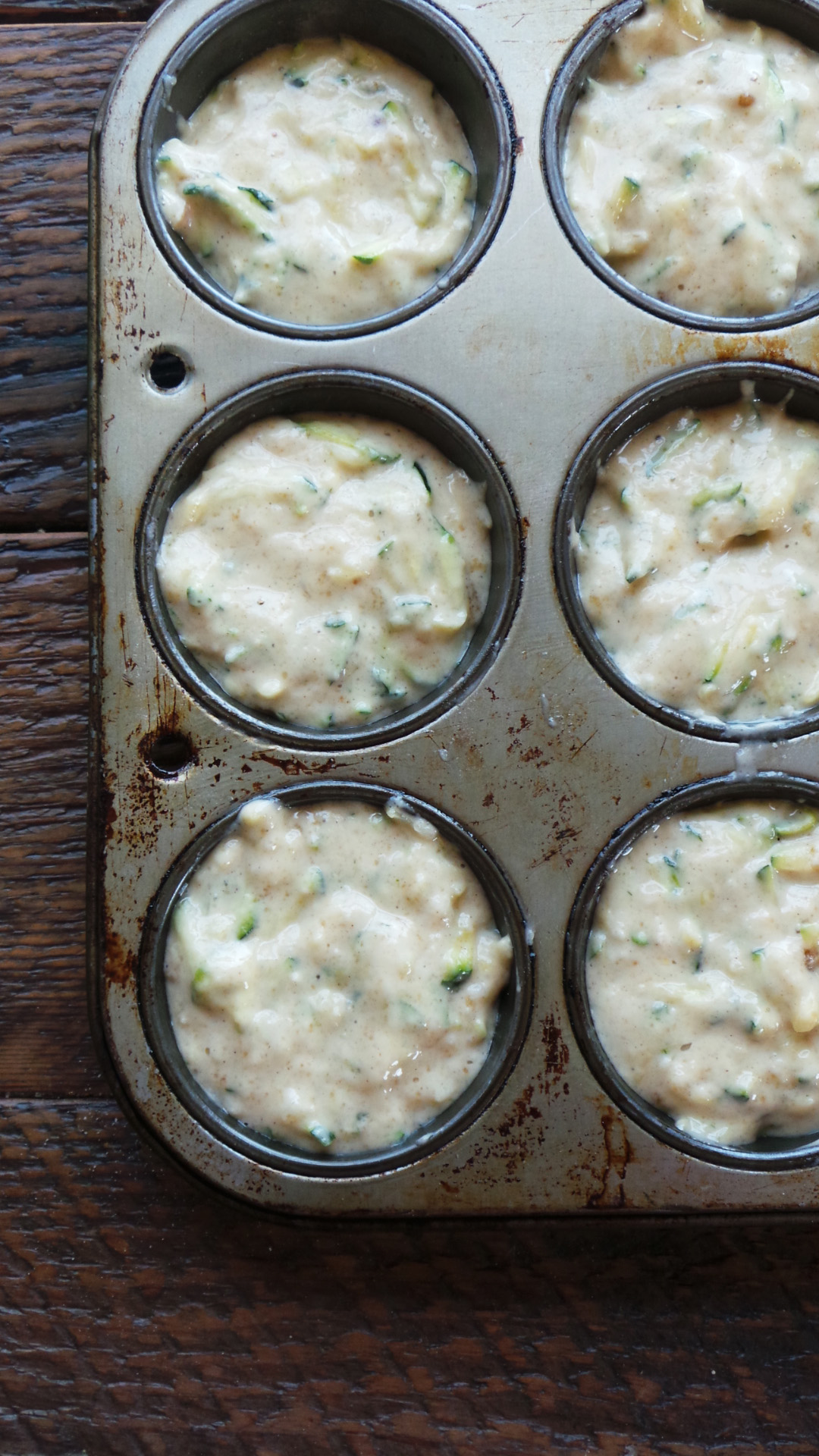 The batter is spiced with cinnamon, nutmeg, and ground cloves…or pumpkin pie spice if you have that on hand. I filled my muffin tins to the top because I like things extra big, however it will only yield about 6-7 muffins. If you fill it up half way (which I've done in the past) you can get about 10 muffins.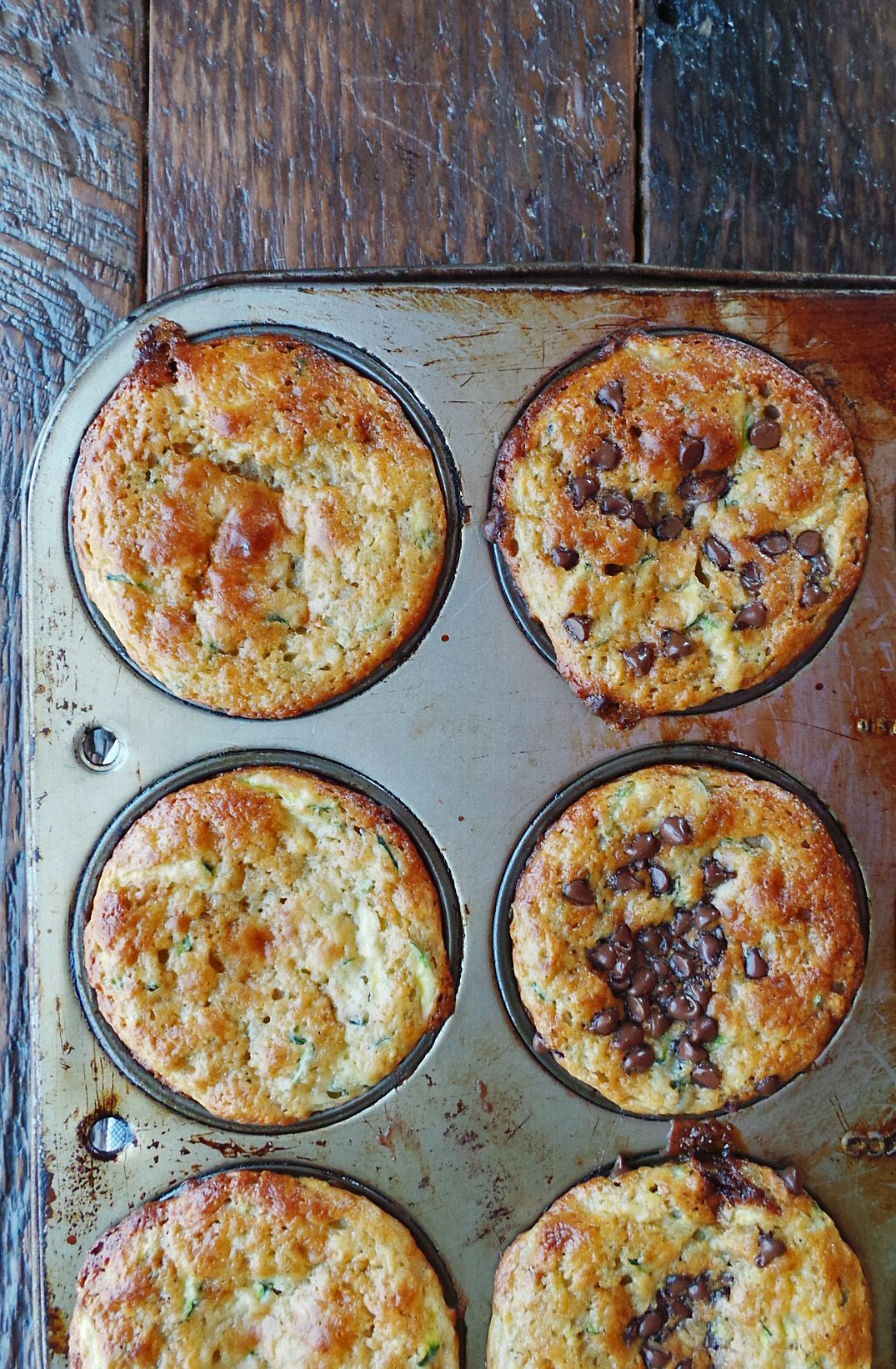 I added some chocolate chips to half of the muffins unsure if it would be a good combo. OH if only I could go back. I tore those chocolate muffins up, literally ate every one leaving the boring ones for the fam.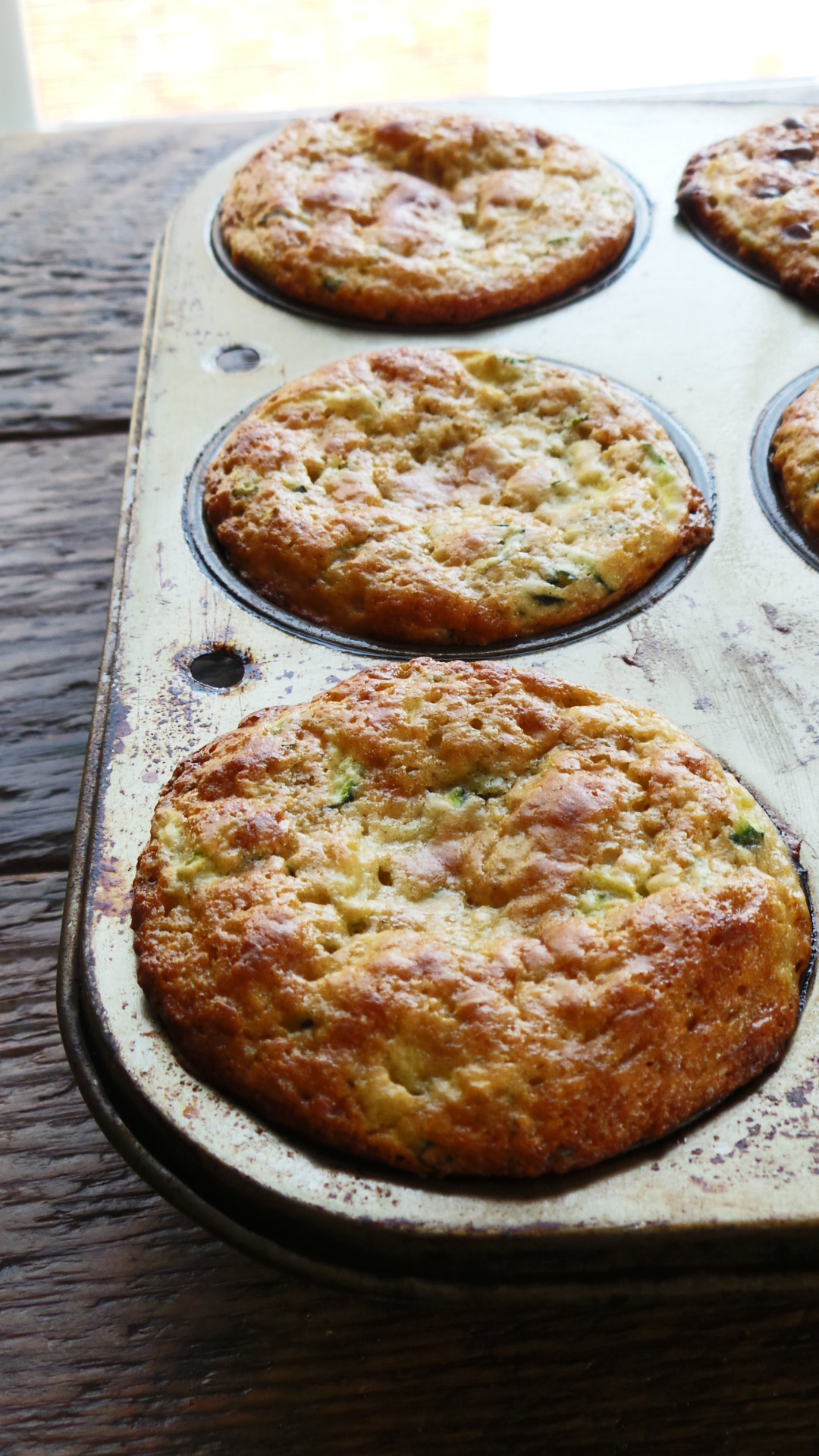 Like I said, these muffins aren't enriched with buttery fatness so you're not going to get that out of this muffin. I wouldn't treat these as dessert (although sometimes I do), and more of breakfast or a snack. They're moist, incredibly delicious, and it is nearly impossible to eat just one.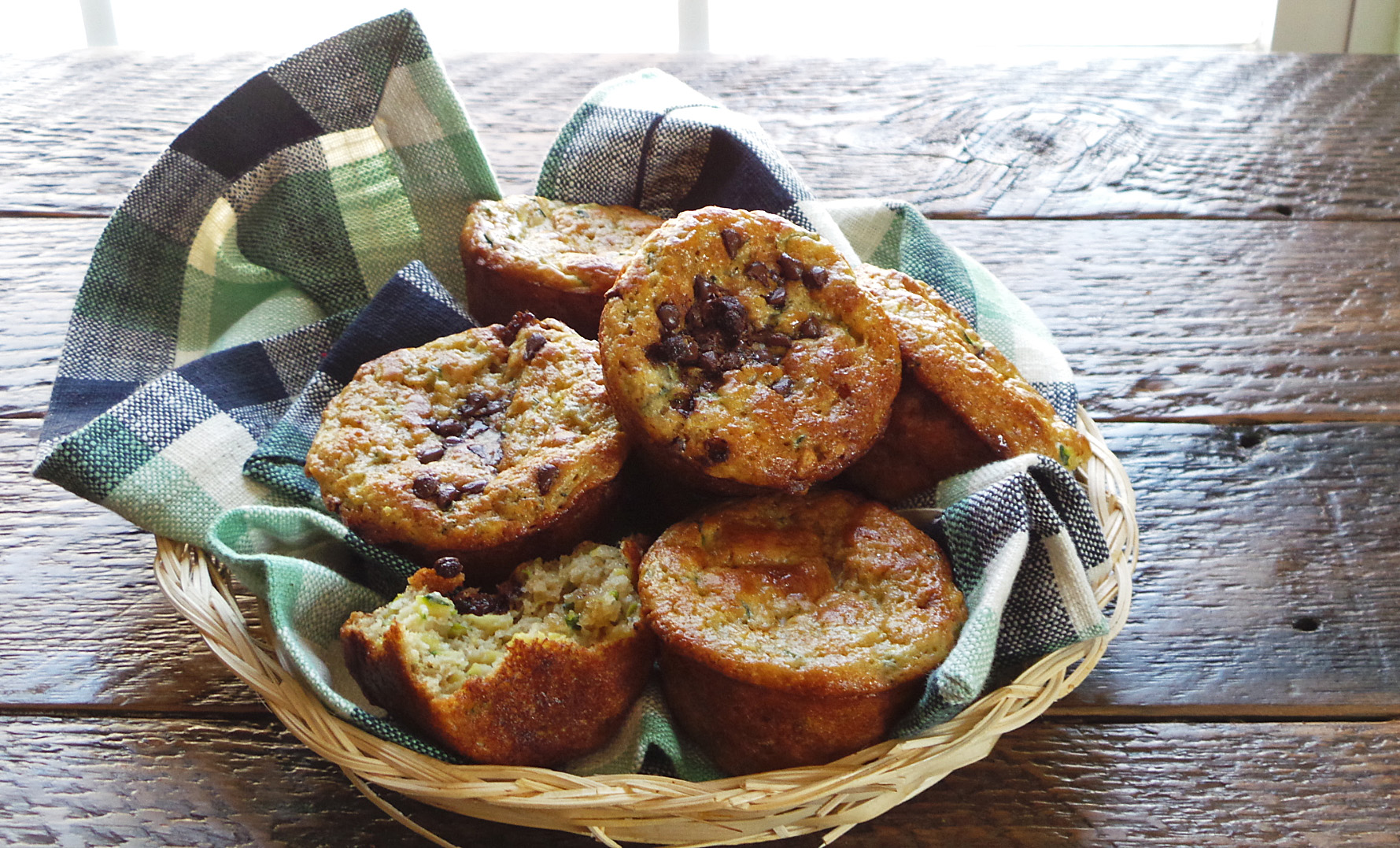 If I were you I would double the batch because if you were me, they'd be gone in like 2 minutes. Enjoy!
Chocolate Chip Zucchini Muffins
2015-05-06 06:30:39
Serves 8
Ingredients
1 red apple - peeled, cored, chopped
1/2 c. water
1 c. all purpose flour
1 t. baking powder
3/4 t. baking soda
1/2 t. salt
1/2 t. pumpkin pie spice
3/4 c. brown sugar
2 eggs
6 oz. low-fat vanilla yogurt
2 large zucchinis - grated (I didn't peel mine)
1/2 c. mini chocolate chips
Instructions
Preheat the oven to 375
In a small sauce pan, combine the apples and water. Bring to a boil, then cover and reduce heat to low. Cook for 5 minutes or until the apples are tender. Puree in a blender until smooth. Set 1/4 c. aside and allow to cool.
Combine all of the dry ingredients in a bowl and mix until incorporated.
In a separate bowl, add the yogurt, cooled applesauce, and eggs. Mix until combined. Make a well in the center of the flour mix and add the wet ingredients.
Mix until nearly combined, then toss in the grated zucchini. Fold until batter forms. Will be thick and lumpy.
Grease muffin pan and portion equally into each tin. Top with chocolate chips if desired (you can mix into the batter for a more chocolate bite).
Bake 20-25 minutes or until a cake tester comes out clean. Drizzle with honey if desired.
http://www.vodkaandbiscuits.com/