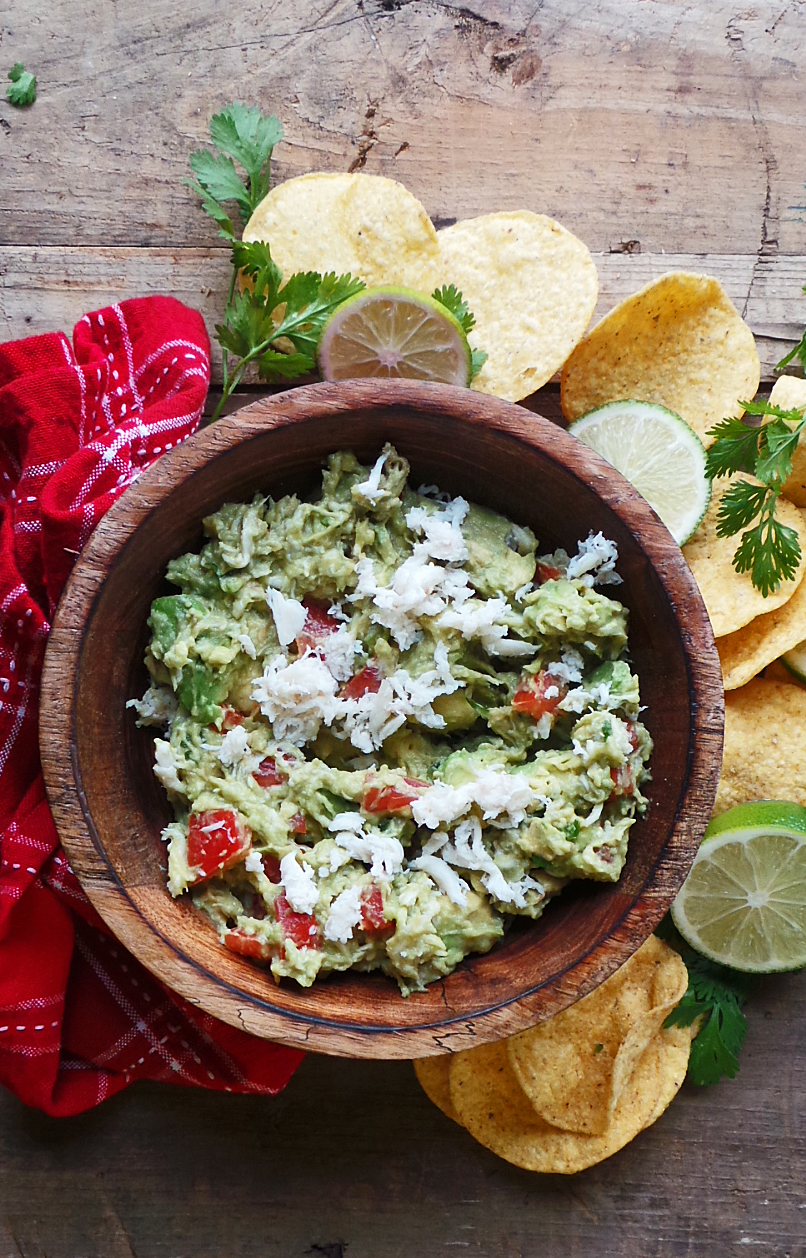 I hope this combination doesn't scare you like it first did me.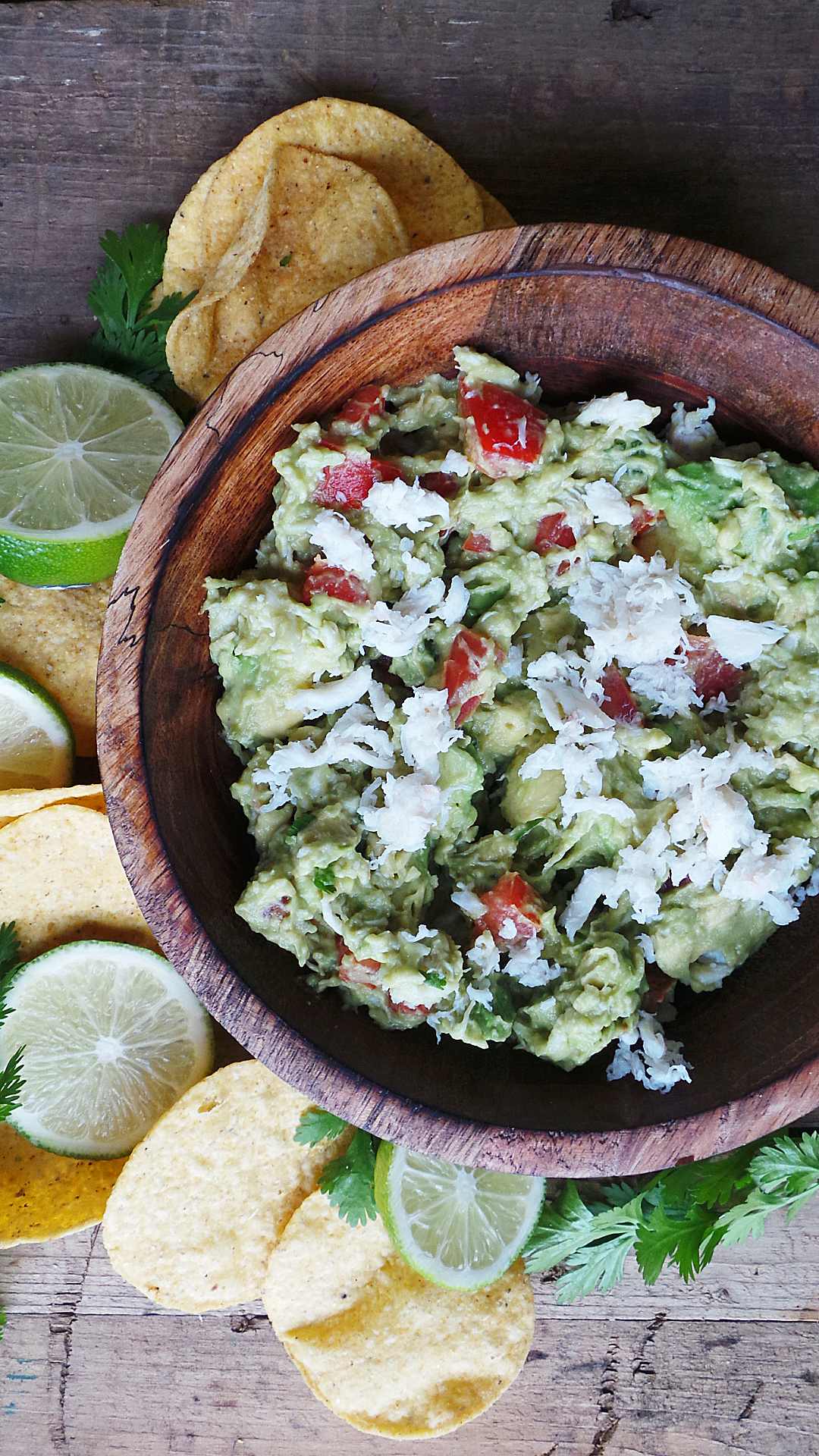 Last weekend I checked out this adorable little taco hut in Fells Point Pappis. If you're from or ever coming to Baltimore and haven't checked it out – do it. What gets better than inexpensive Mexican food that actually tastes good? Inexpensive Mexican food that tastes good and an optional build your own guacamole menu. Sold.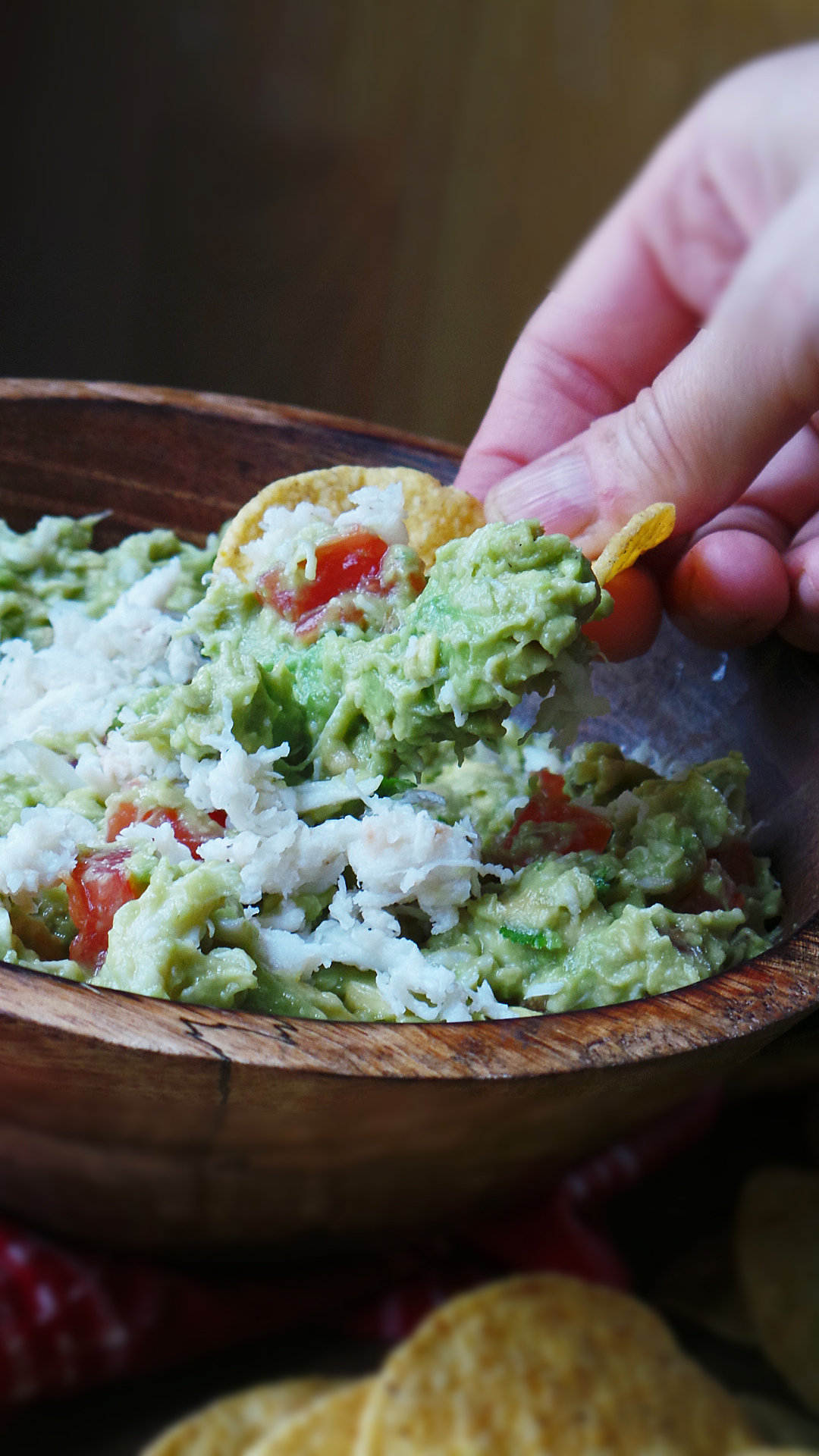 I never would have thought to add crab (or shrimp or lobster) to my guacamole but I'm so glad I tried it. I've been craving it ever since and thought a recreation would be the perfect opportunity to finally post a guacamole recipe. In fact, few days before discovering Pappis a friend reached out to me requesting a guacamole recipe, so might as well right? If you're reading this John…hi!
Guacamole is so simple to make and by the end of this recipe I'll give you the basics, additional add-ins, and my all-time favorite college girl rescue: the recipe for emergency guacamole. Let's do this.
The Basics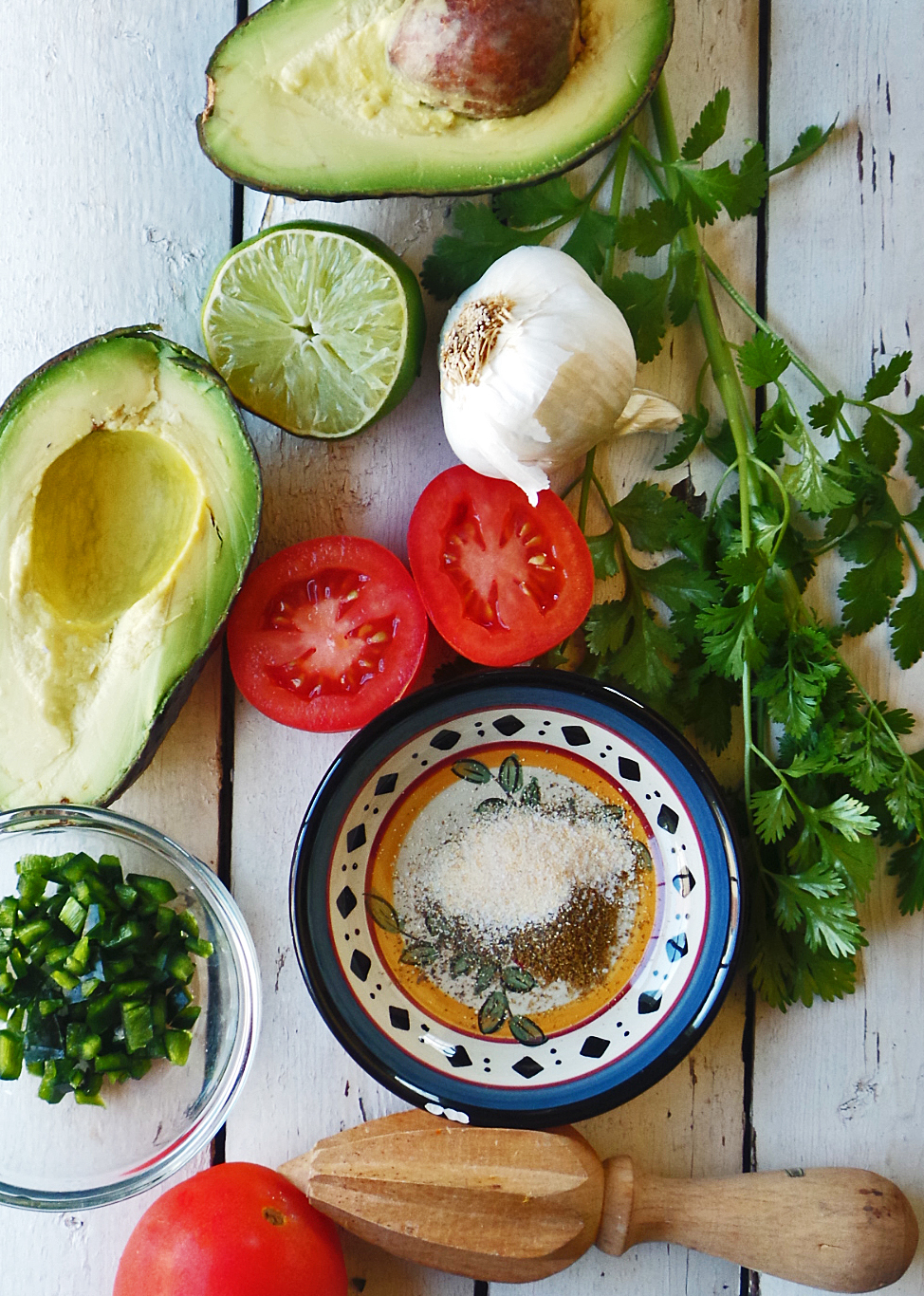 In almost every recipe you'll find a few important flavorful ingredients:
Avocados Onion
Lime Garlic
Tomatoes Pepper
Cilantro Cumin
I prefer using Roma tomatoes, red onions, jalapeno peppers, and cumin with a sprinkle of sea salt and black pepper. This combination never fails. In my recipe I based it off an appetizer for two people so know whether or not if you want to double or triple.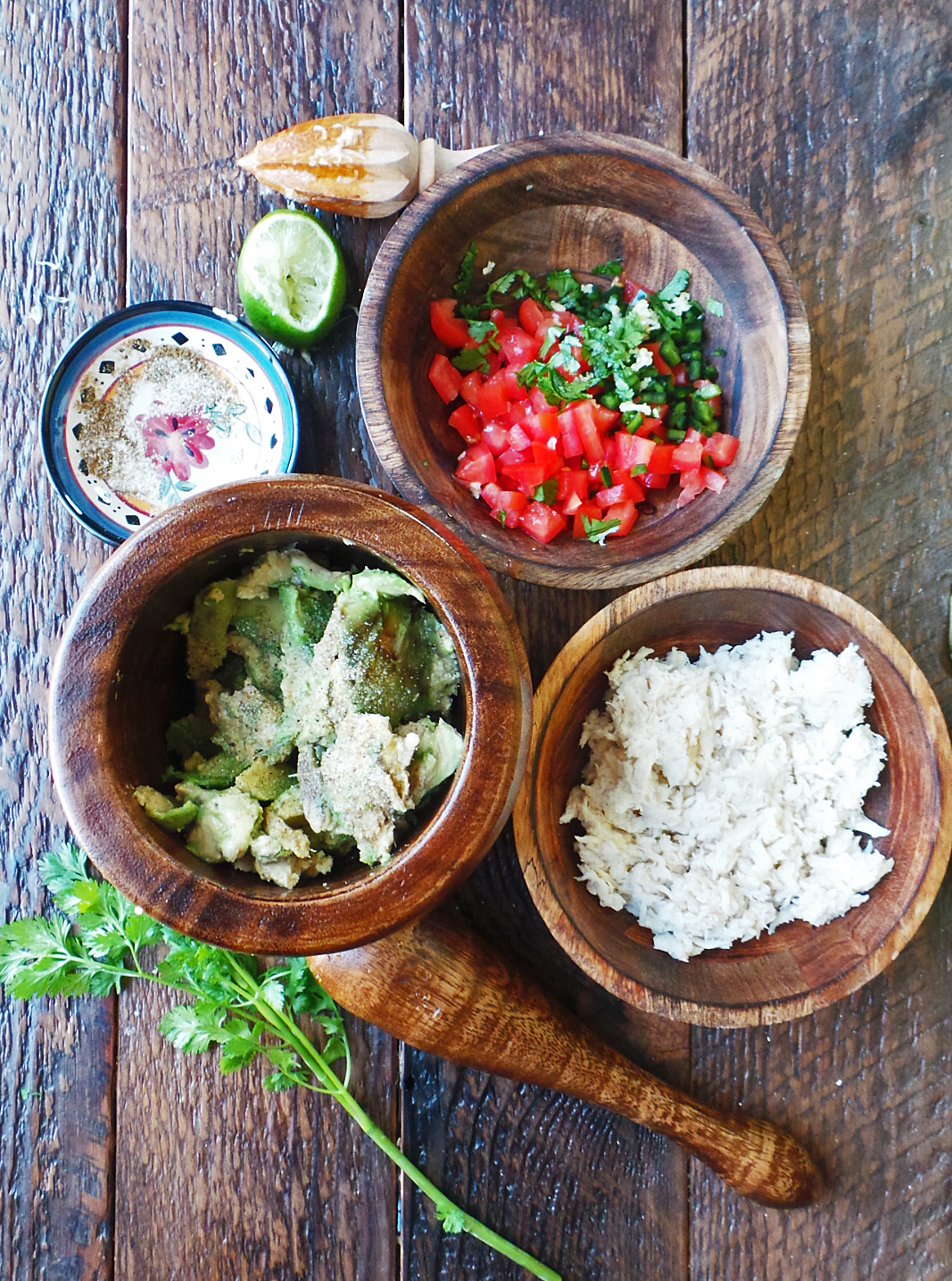 My trick when buying ingredients for guacamole is to always buy a little extra. If I'm unsure how much I want to make, I'll get 4 avocados, 2 tomatoes, an extra lime, etc. These ingredients are so common you can use them for breakfast, lunch, or dinner so having a few extra is never a bad thing. My second trick is for prepping. Instead of throwing all of your ingredients together and mixing, I think of it as a crab cake. When making crab cakes, you always want to mix the mayonnaise and seasonings together before gently adding to the crab. In this case, mix together the chopped tomatoes, onion, pepper, garlic, cilantro and use as little or as much as you want to fold into the avocado. Any extra gets thrown in an omelette for breakfast. Winning all over the place.
The Add-Ins
After the guacamole is mixed and tested for taste, it's time to have a little fun. I added in about 1 c. of fresh crab meat, but you can also add in:
Shrimp Lobster
Cheddar Cheese Cojita Cheese
Bacon Pomegranate
Mango Grilled Corn
Those are just a few ideas, if you have any more puh-lease fill me in.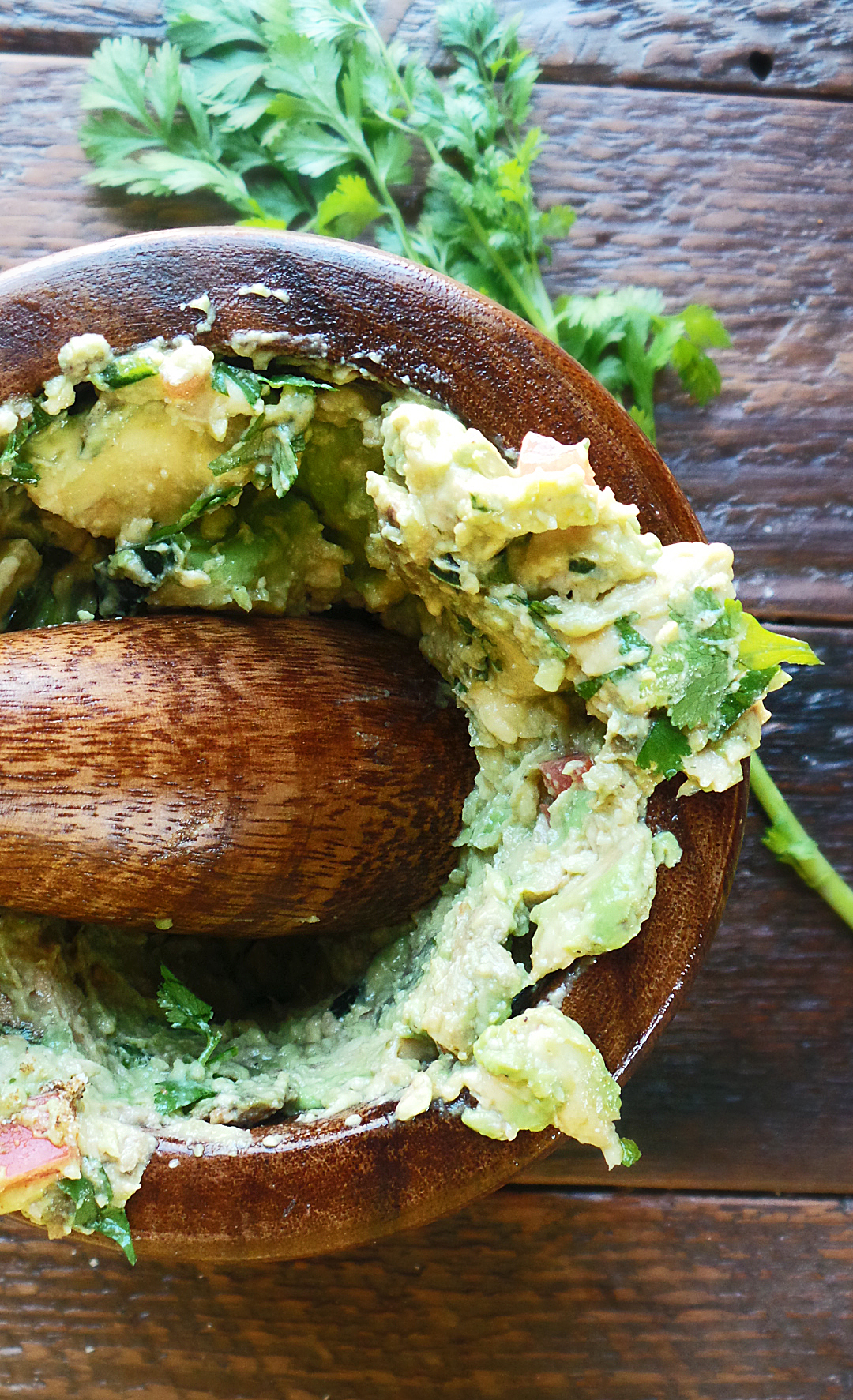 After everything gets mixed together and tested one final time for taste, let crunch time and the mouth party begins.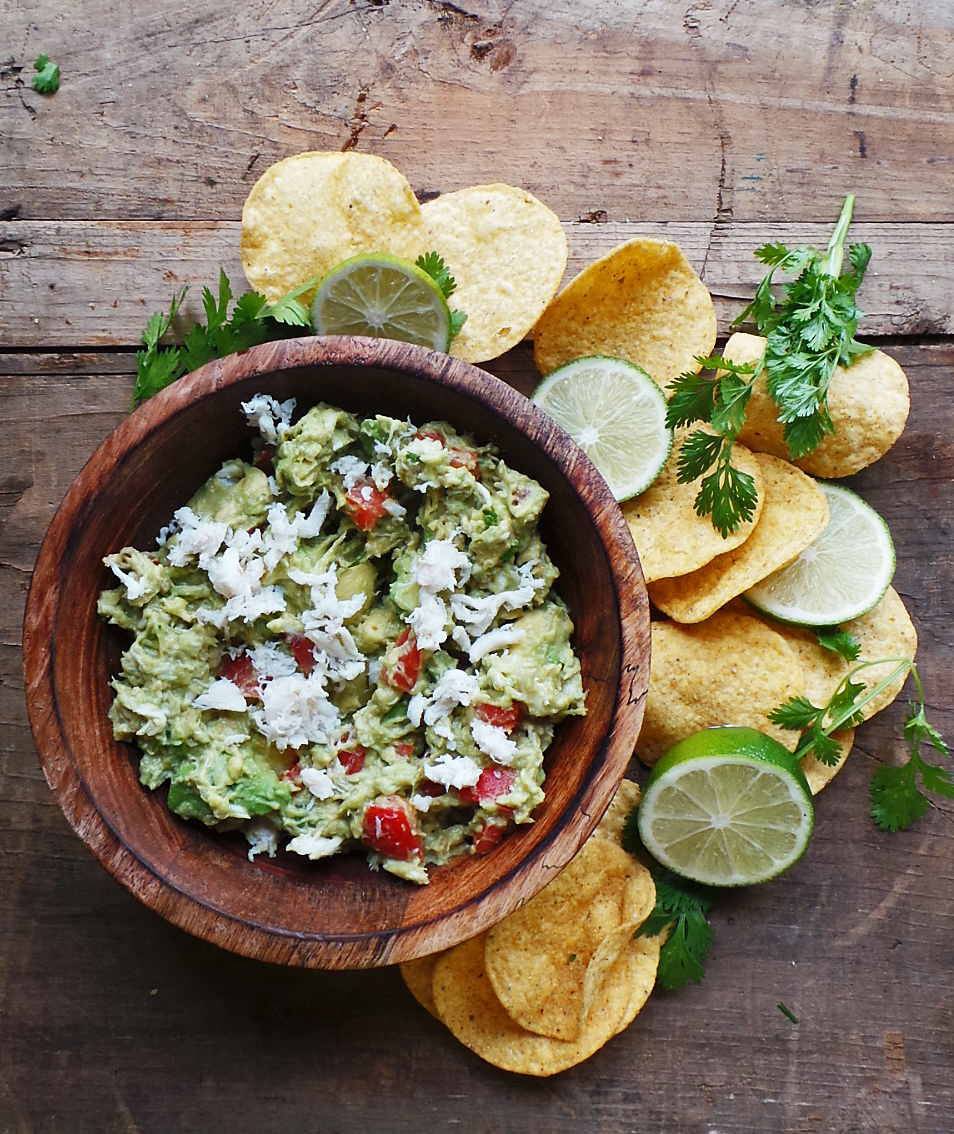 For my all-time FAVORITE tip of all, if you're ever in a pinch for guacamole but don't feel like busting out your chef's knife and getting all fancy, mix together a few avocados with your jar of favorite salsa. You're welcome. Enjoy!
Crab Guacamole
2015-05-16 16:18:29
Serves 2
Ingredients
2 avocados - halved and pitted
1 large Roma tomato
1/2 red onion - diced, see notes below
1 clove garlic - finely minced, see notes below
1/2 jalapeno - small dice, see notes below
1 T. chopped cilantro
1 large lime
1 t. cumin
sea salt
black pepper
8 oz. fresh crab meat - optional
Instructions
Dice the tomato and pitch the seeds. I find Roma tomatoes easiest to handle!
Add the tomatoes, red onion, garlic, cilantro, and jalapeno to a bowl. Mix and set aside.
Mash the avocado and combine with juice of one lime, cumin, sea salt, and pepper. Use a sprinkle of both salt and pepper until taste is achieved.
Gradually fold in however much of the tomato mix into the avocado. If using crab, mix that in too. Taste for flavor and add whatever you feel you need.
For emergency guacamole mix avocados and salsa of choice. Y-U-M. Go eat.
Notes
The easiest way to finely mince garlic is to rub it against a zester!
I found half of one red onion was plenty.
I use half of one jalapeno with no seeds. You can leave them in!
This serves 2-4 people as an appetizer.
http://www.vodkaandbiscuits.com/