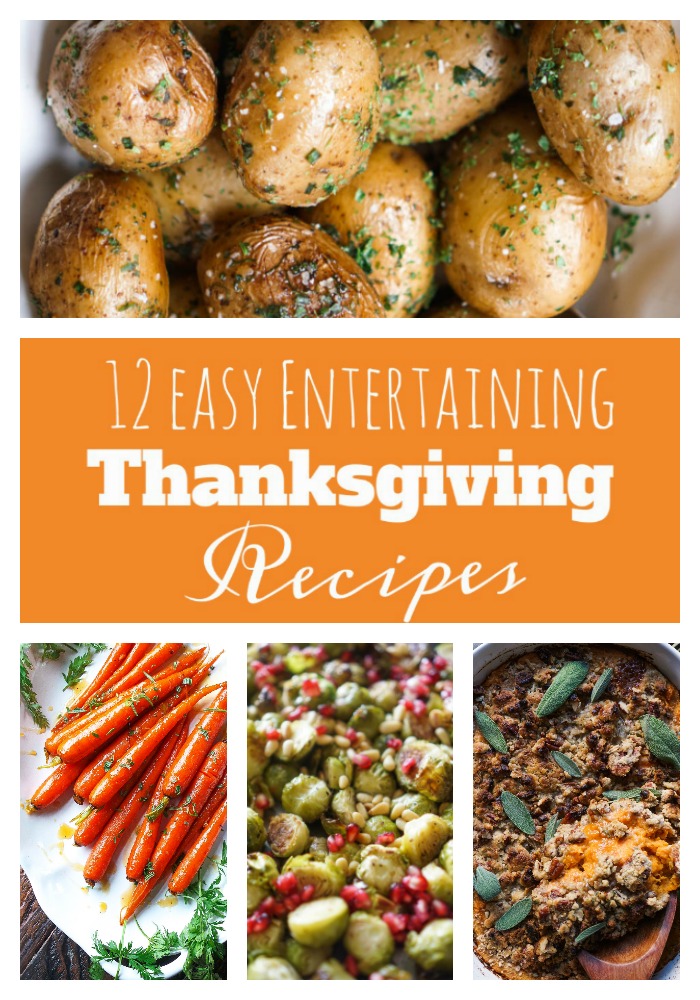 It's that time of year you guys. I get five pounds heavier happier, mom starts labeling her platters a week before dinner, and Grandma shows up three days early insisting to help. I wouldn't want it any other way because this is the best time of the year.
I'm starting to wrap my head around this year's menu and I'm sure you are too. Hopefully I caught you early enough because I want to share some of my seasonally appropriate, entertaining friendly, accessible ingredient, and downright delicious Thanksgiving recipes. Since it's my favorite time of year, I have an abundance of them. I've gathered them right here for you all, so let's start off with the appa-teasers.
Appetizers
1. Mussels Casino with Parmesan & Bacon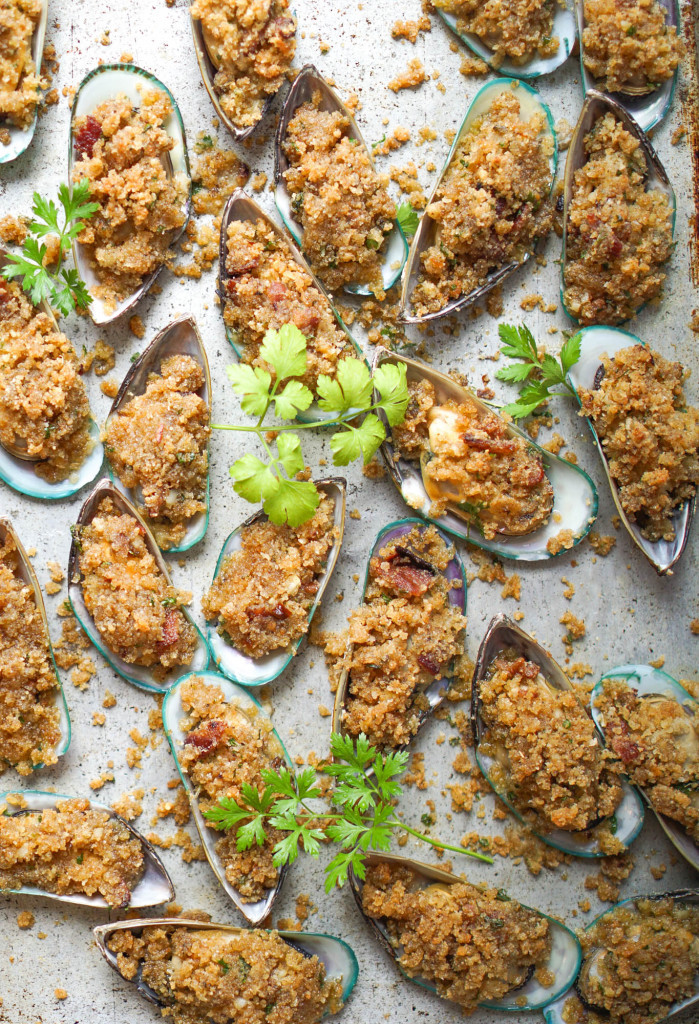 Ugh. So easy. So good. I don't know where mussels casino has been my whole life. Switch it up with Prosciutto and add a little Sambuca if you have it! Recipe here.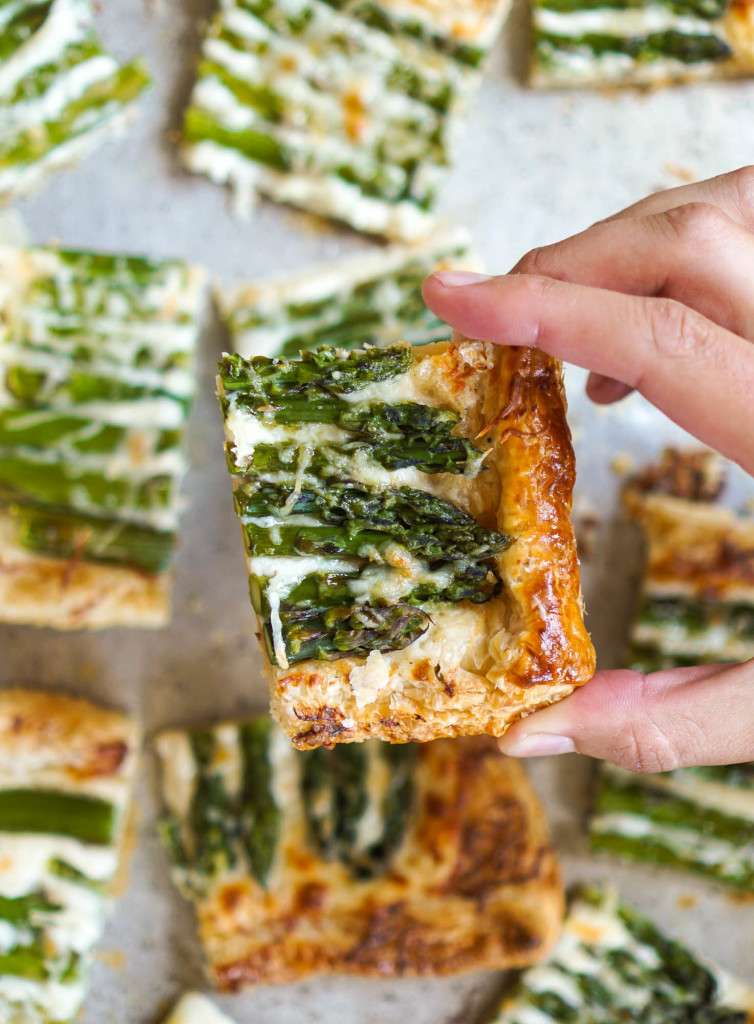 Blanch the asparagus the night before and use puff pastry to make this oober easy for ya. Recipe here!
3. Goat Cheese & Zucchini Tart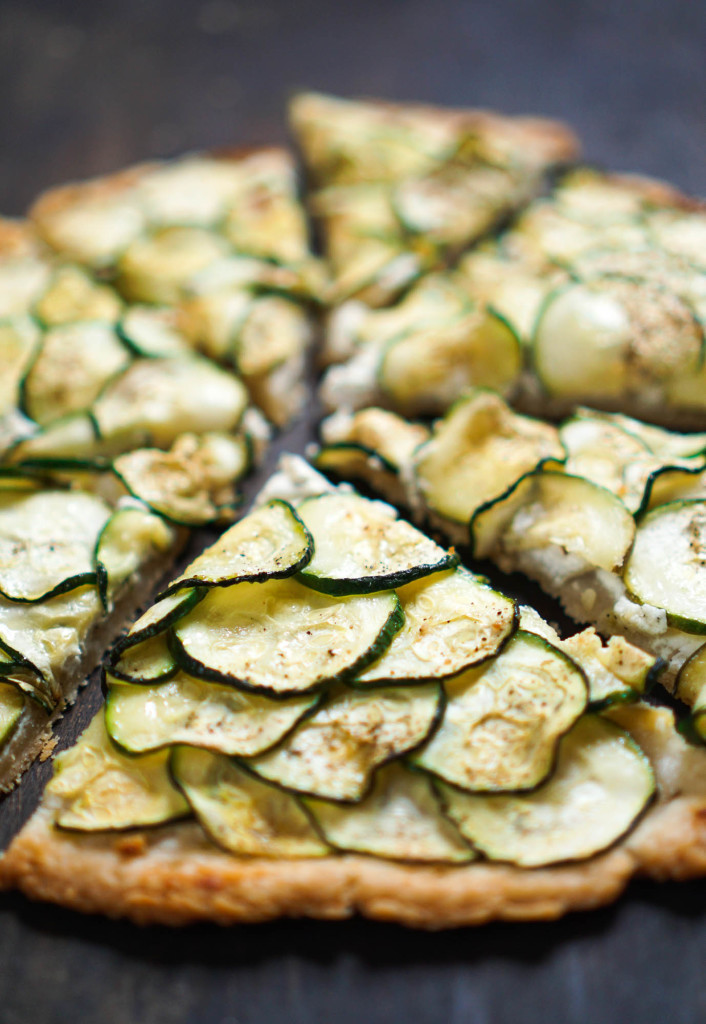 If you have a little extra time on your hands and want to show up with a show-stopper, this one's for you. Get festive with thinly sliced carrots, beets, or Roma tomatoes. Recipe here!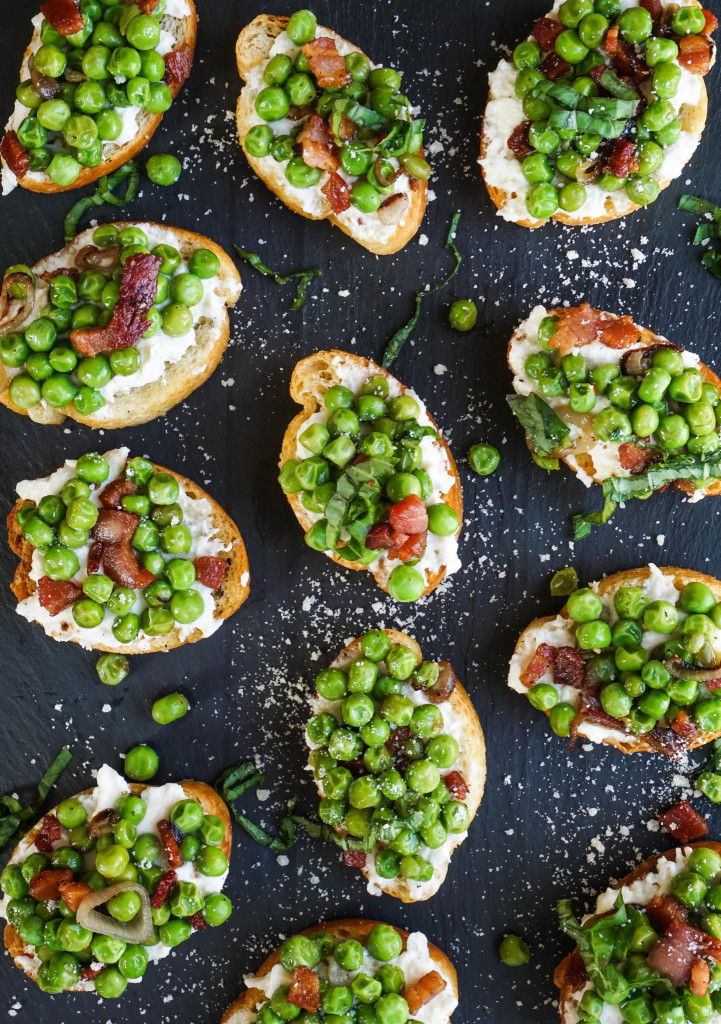 I made this twice last holiday season. For entertaining ease, make on pita bread and cut into wedges before serving. You can also use lima beans and crispy sage. Recipe here!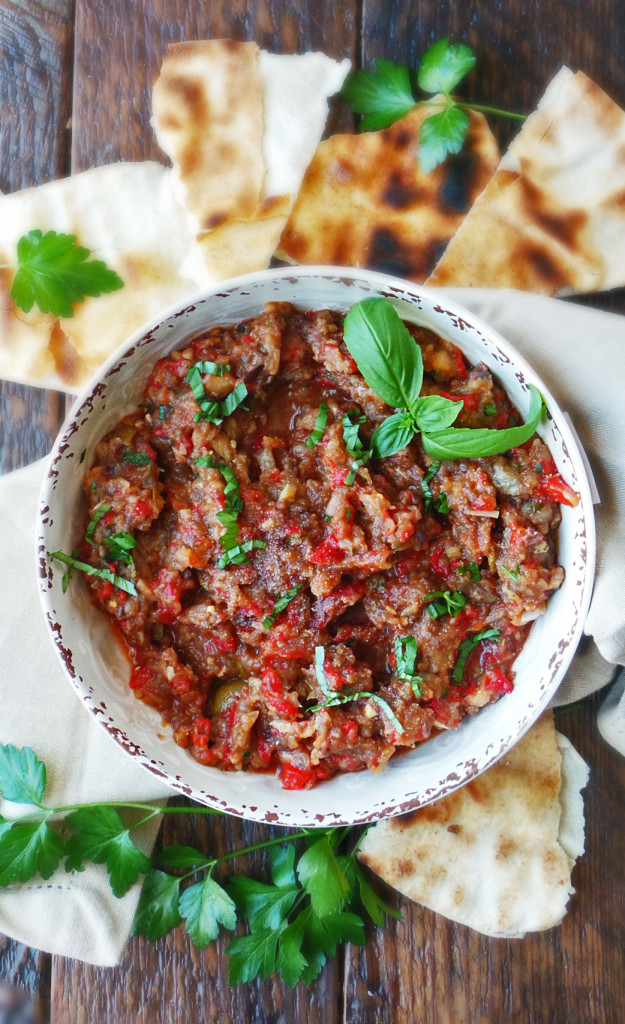 Roast it, pulse it, then sit back and enjoy. This goes great on a charcuterie display! Recipe here!
Side Dishes
6. Maple Stuffing with Sage Sausage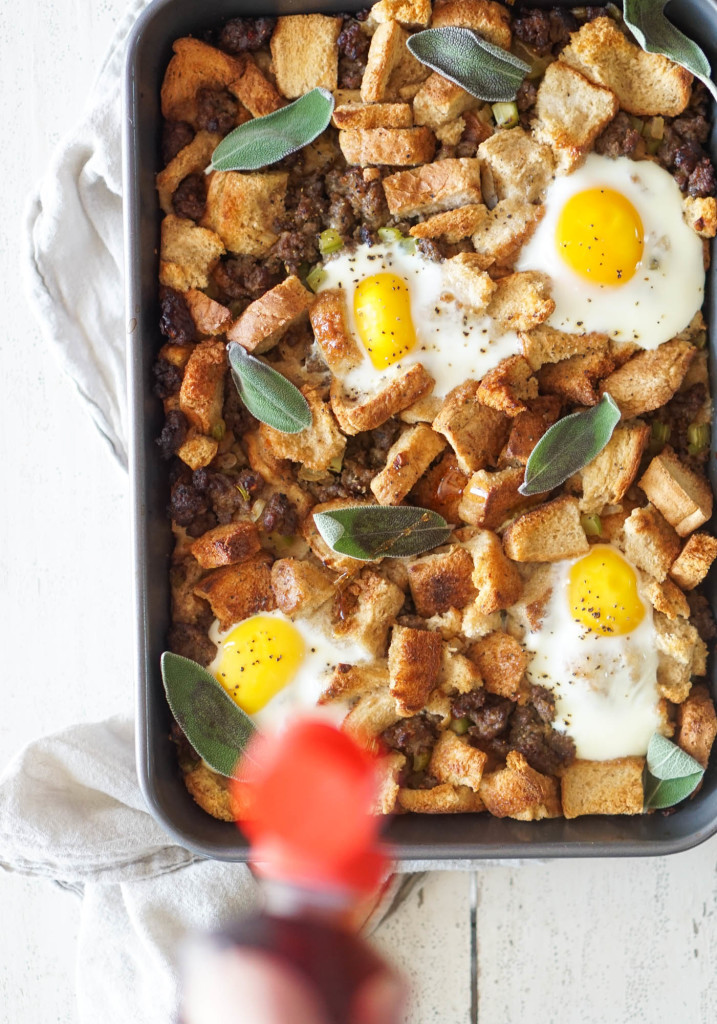 Just omit the eggs and you're in for a TREAT. Recipe here!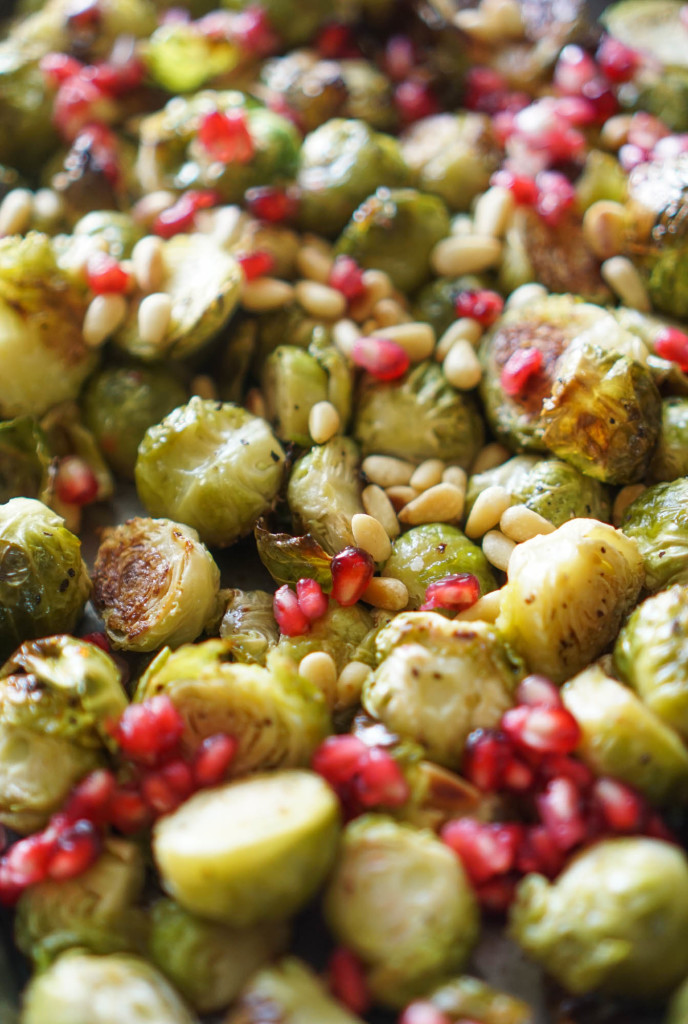 Perfectly roasted tossed with Pomegranate & toasted pine nuts..YUM. You can also toss it with a lemon rosemary & honey vinaigrette for extra yum. Recipe here!
8. Loaded Sweet Potato Casserole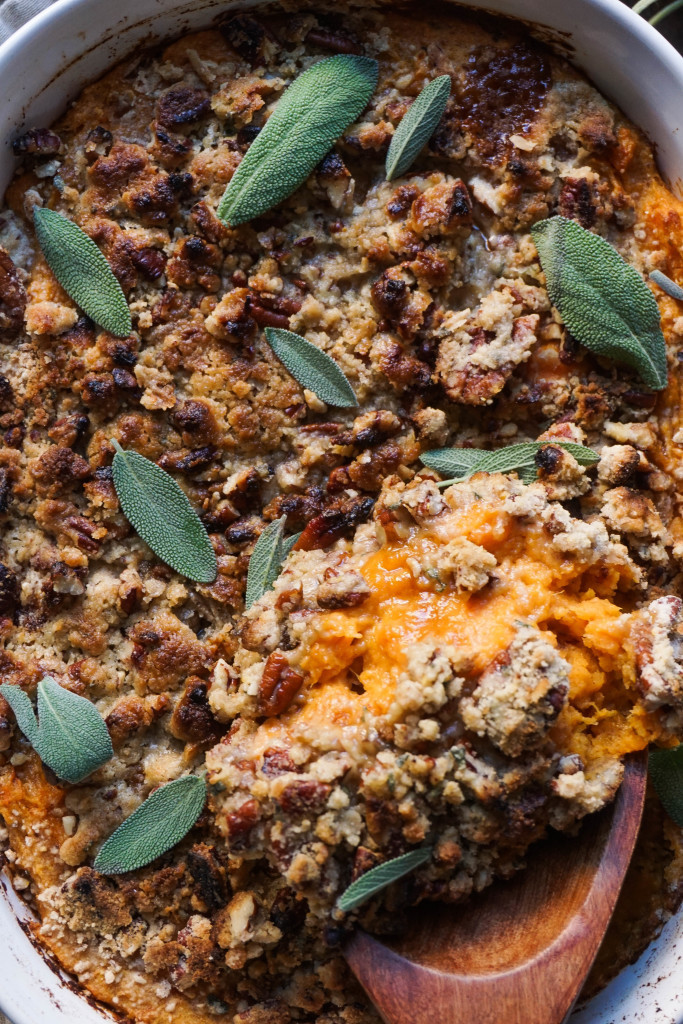 Loaded with roasted marshmallows (whaaaa), and topped with a pecan, orange, and sage crust. DO IT. Recipe here!
9. Sweet Potato & Apple Au Gratin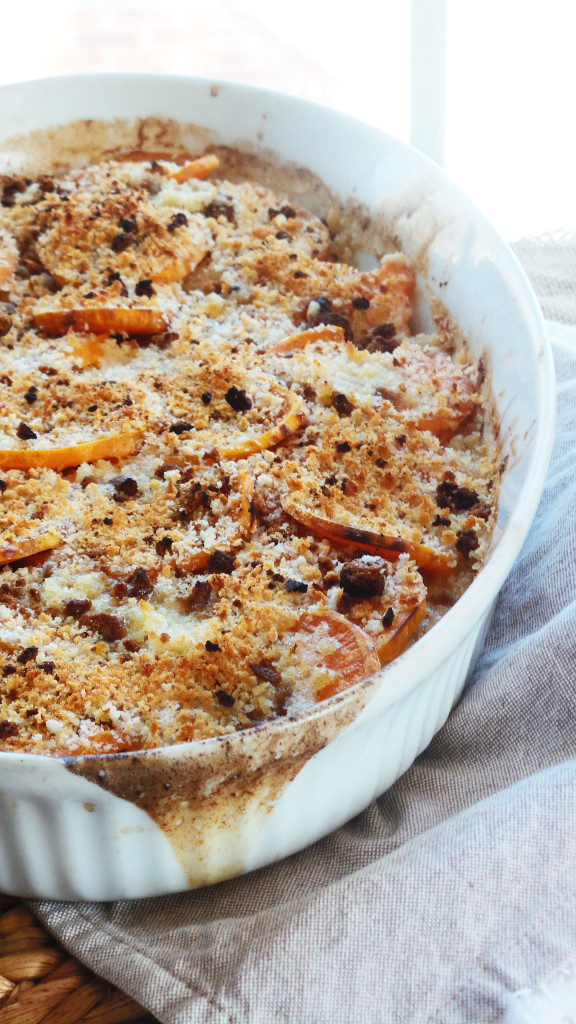 As if it couldn't get any better, it's made with GINGER SNAP COOKIES. Recipe here!
10. Green Bean Casserole with Tempura Onion Strings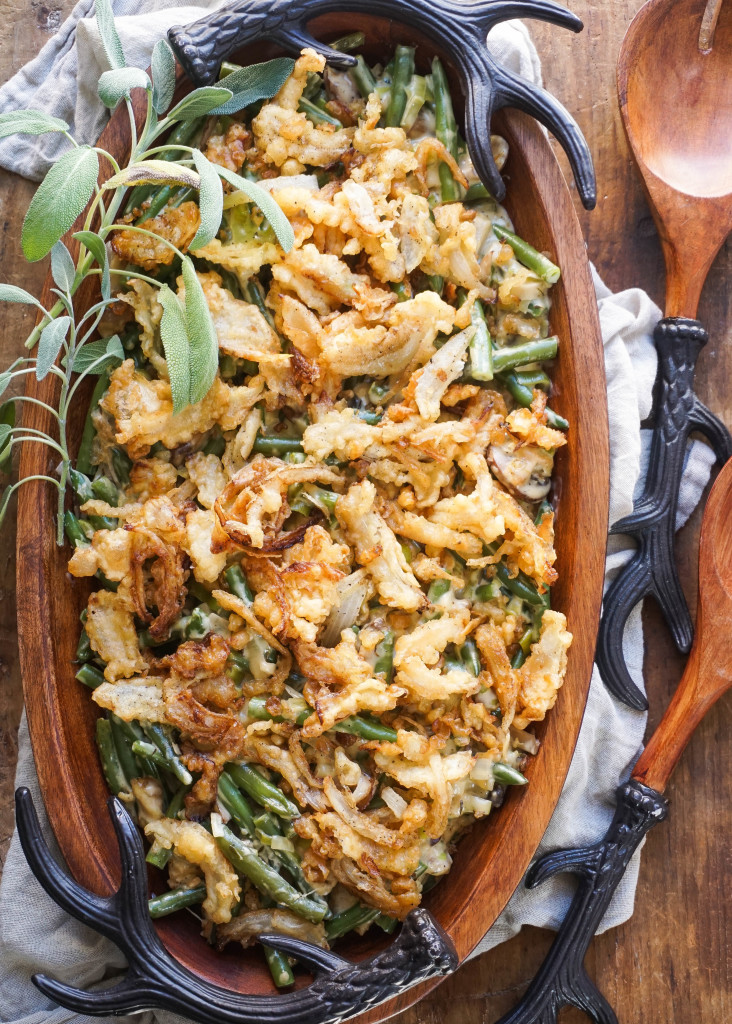 Hold on to this recipe and never let it go. Also, be prepared for the who brought the green bean casserole questions. Recipe here!
11. Marmalade & Ginger Glazed Carrots
Like my dad said, "I had no idea carrots could taste this good." Recipe here!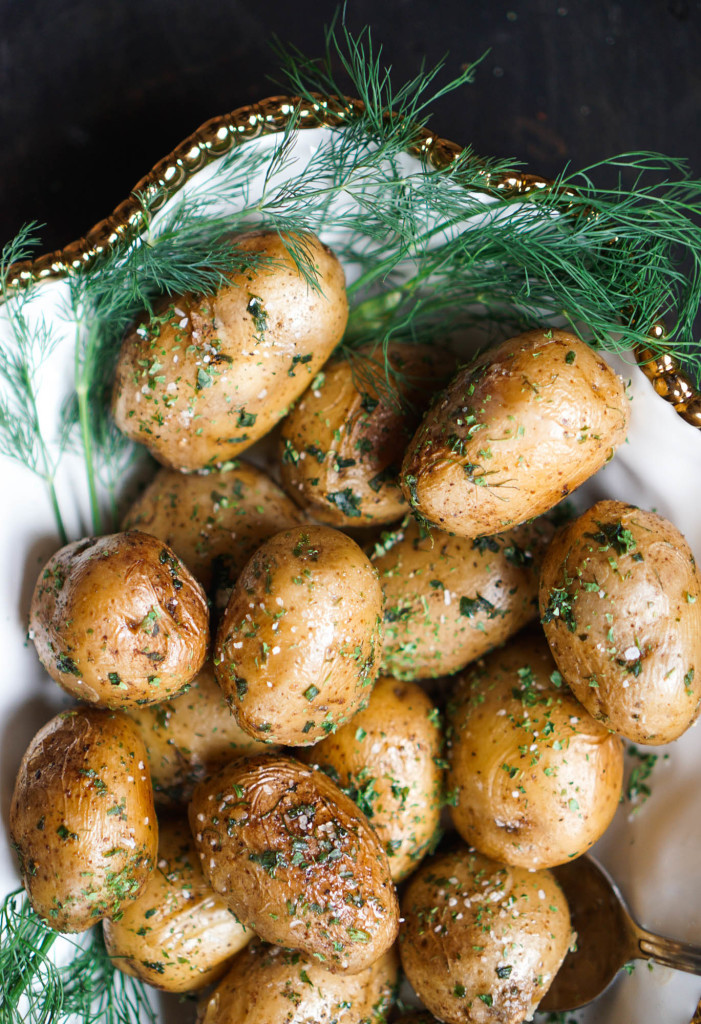 Repeat after me: no peel, no boil no bake. Entertaining at complete ease. Recipe here!
These are a few of my favorites that are tried and true for entertaining. One day I'll get to posting my turkey and ham. Keyword: one day. So, print what you like, start planning, and get cookin'.
Happy Thanksgiving!