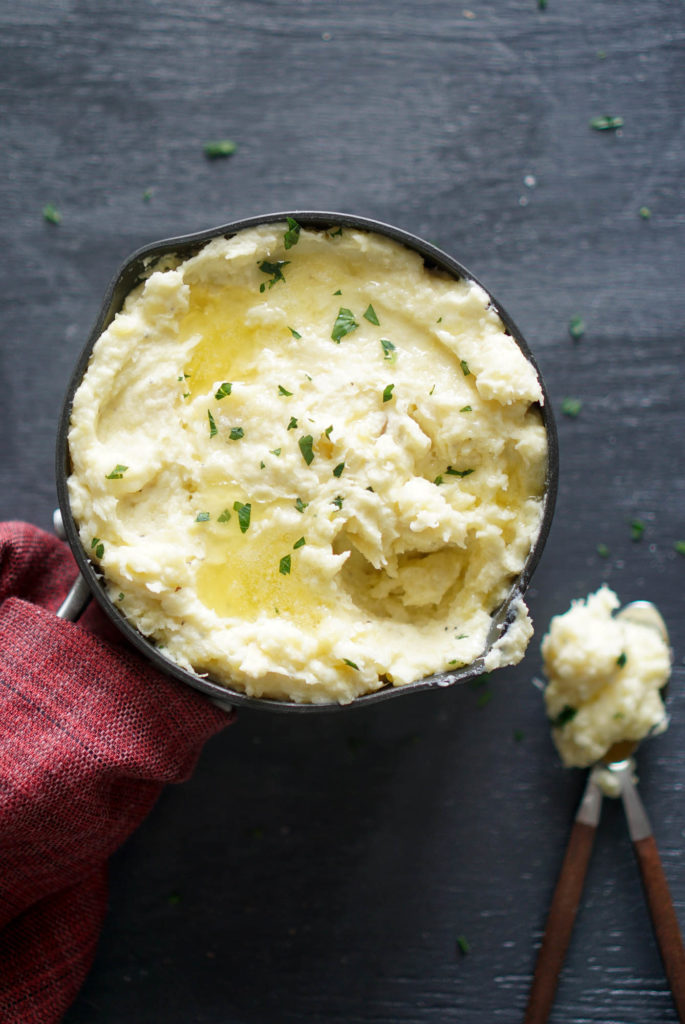 You know, just here to share my love for parsnips one recipe at a time 💓💓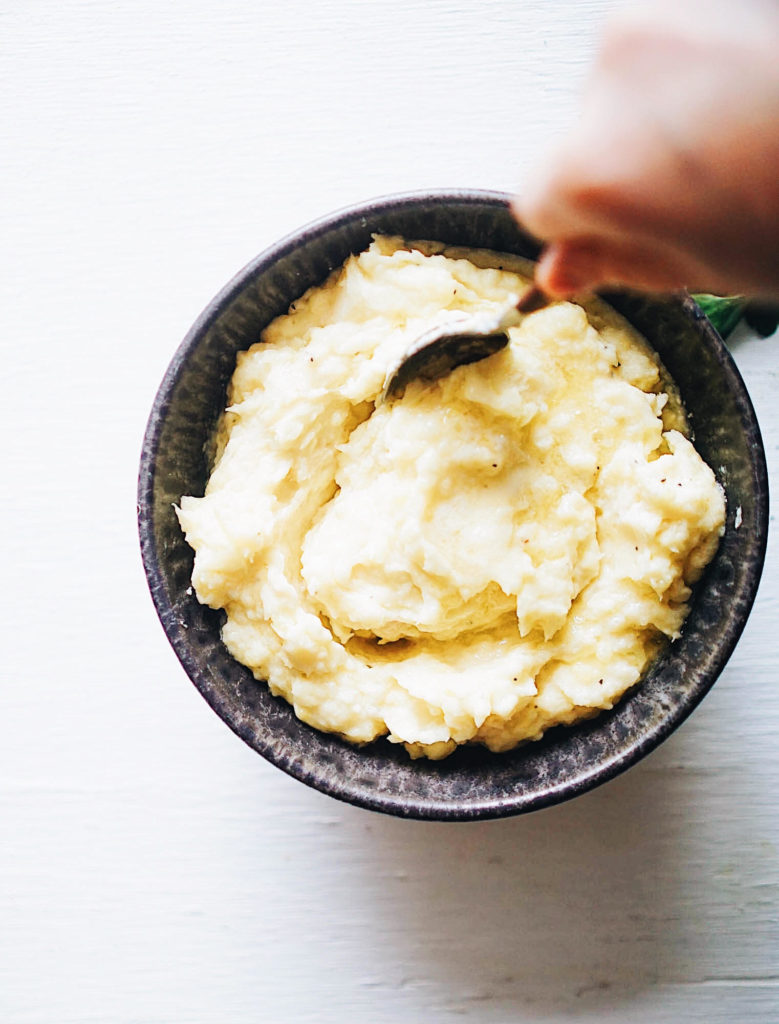 Last week I introduced you to my second favorite way to enjoy parsnips (hi spiced parsnip muffins!) and this week I am sharing with you my all time favorite.
Sweet nutty parsnips mashed with potatoes to enjoy a twist on already delicious mashed potatoes.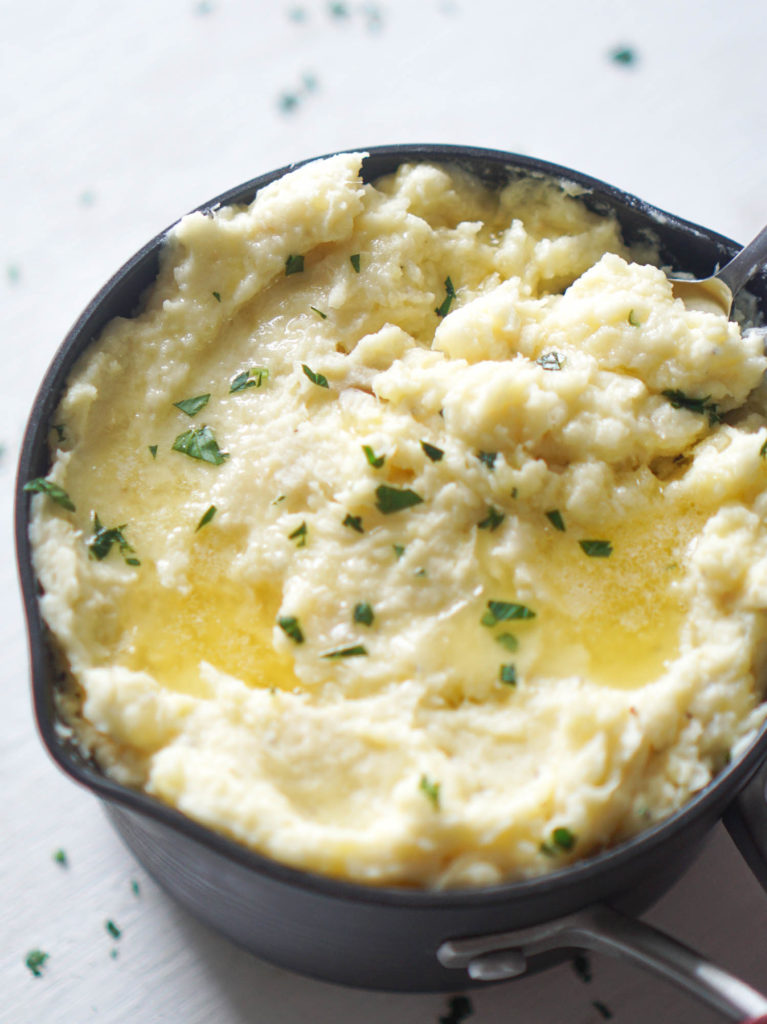 You're probably like "psh, girl. like i need to change anything about mashed potatoes."
YOU'RE RIGHT.
There's nothing wrong with regular buttery mashed potatoes (swoon), but chances are you're going to enjoy them every other holiday. Parsnips aren't in season every holiday (unlike potatoes) and therefore they NEED to be taken advantage of come Easter.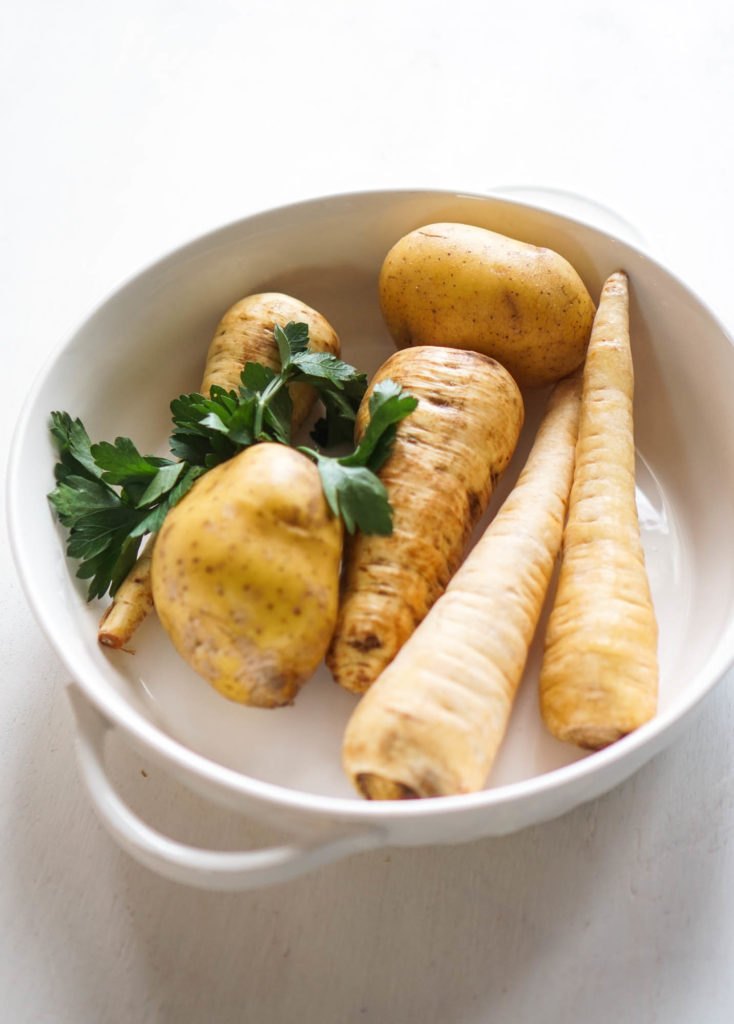 So what you do is simple, in fact you don't even need my recipe. All you do is take your favorite mashed potato recipe, take the same quantity of potatoes, but make it a 2:1 ratio of parsnips:potatoes. Lemme break it down for ya.
1 lb. parsnips + 1/2 lb. potatoes = 1 1/2 lbs. mashed potatoes (serves 2-4 as a side)
2 lbs. parsnips + 1 lb. potatoes = 3 lbs. mashed potatoes (serves 4-6 as a side)
4 lbs. parsnips + 2 lbs. potatoes = 6 lbs. mashed potatoes (serves 6-8 as a side)
and so on!
If you're skeptical, make a small batch and see for yourself. I'm telling you though, there's something so different and addicting about the combination of parsnips and potatoes that you'll be sad they're around for such short time.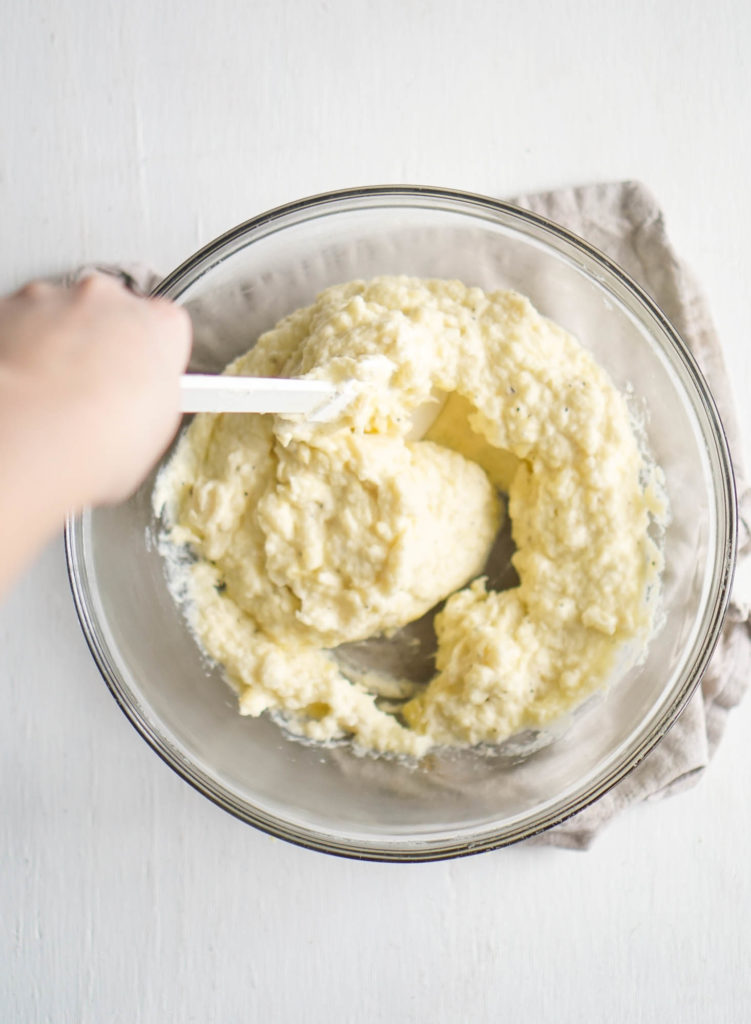 What I do is boil my parsnips and potatoes separately, mash them (or whip, or rice mill them), and stir in some heavy cream that's been heated with some garlic. Once it gets all creamy dreamy, I fold in butter and sometimes herbs (chives are the best!).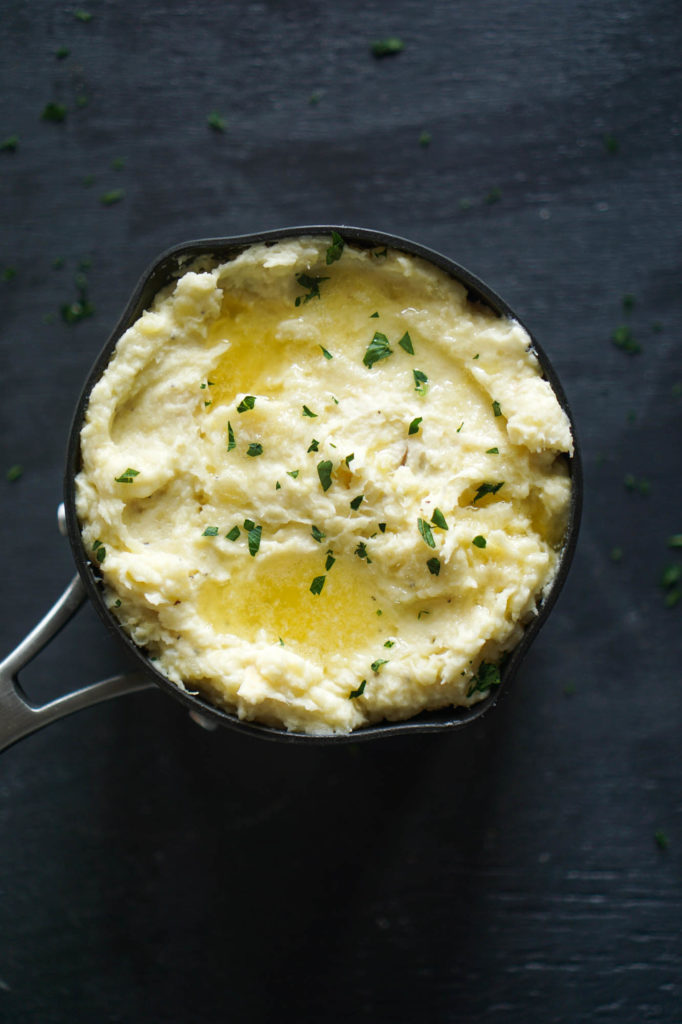 If I wasn't making these for Easter, I'd probably use coconut or almond milk, but because it's a holiday you know how I roll.
I think these will make a fabulous addition to your Easter dinner and I can only hope you give them a try.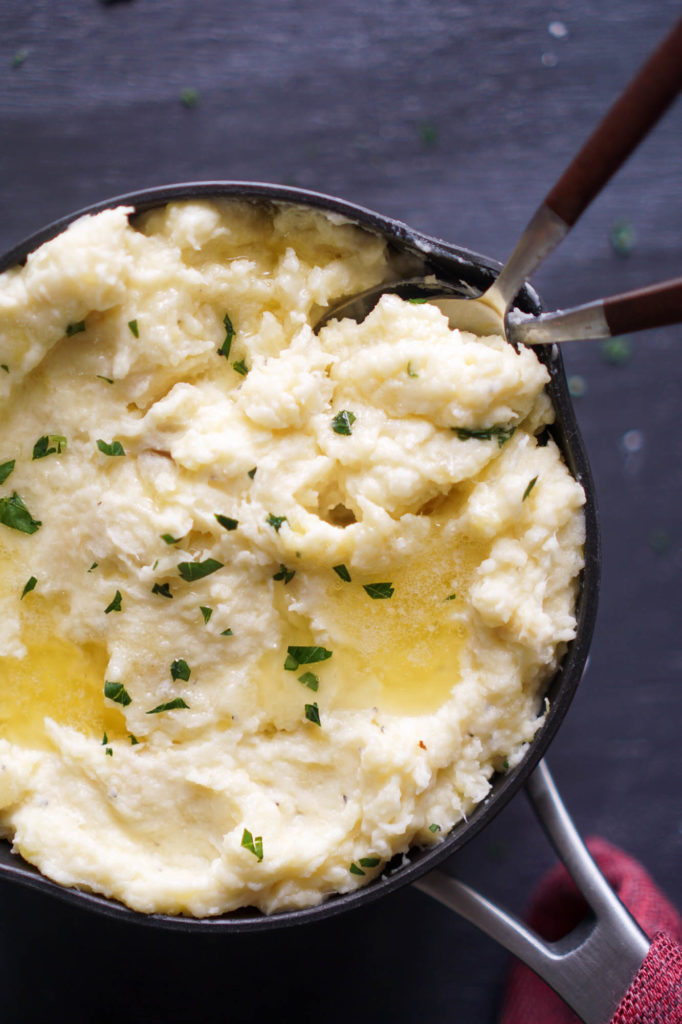 Enjoy 🙂
Potato and Parsnip Mash
2017-04-07 02:33:18
Serves 6
Mashed potatoes with a delicious addition of parsnips. You can use your go-to mashed potato recipe, just use a 2:1 ratio of parsnips:potatoes.
Ingredients
2 pounds parsnips, peeled and chopped into large pieces
1 pound Yukon gold potatoes, peeled and chopped into large pieces
1 1/2 cups heavy cream
2-3 cloves garlic, smashed
2-4 tablespoons butter (or more if desired)
salt to taste
pepper to taste*
Instructions
Bring two medium size pots of salted water to a boil and boil the parsnips/potatoes separately until fork tender, about 15-20 minutes. They can also be boiled in the same pot just in different batches (one will cook faster than the other).
While those are cooking, add the smashed garlic cloves to the heavy cream and allow to steep for at least 20 minutes.
Drain the parsnips and potatoes, then mash with either a potato masher, a hand held mixer, ricer, or however you prefer to make mashed potatoes.
Heat the cream until hot (either stove top in a small sauce pan or microwave), carefully remove the garlic cloves, then stir into the mashed potatoes. Once creamy, add in as much or as little butter as preferred then season with salt and pepper to taste.
You can also stir in fresh parsley or chives!
Notes
You can use white pepper if desired.
http://www.vodkaandbiscuits.com/