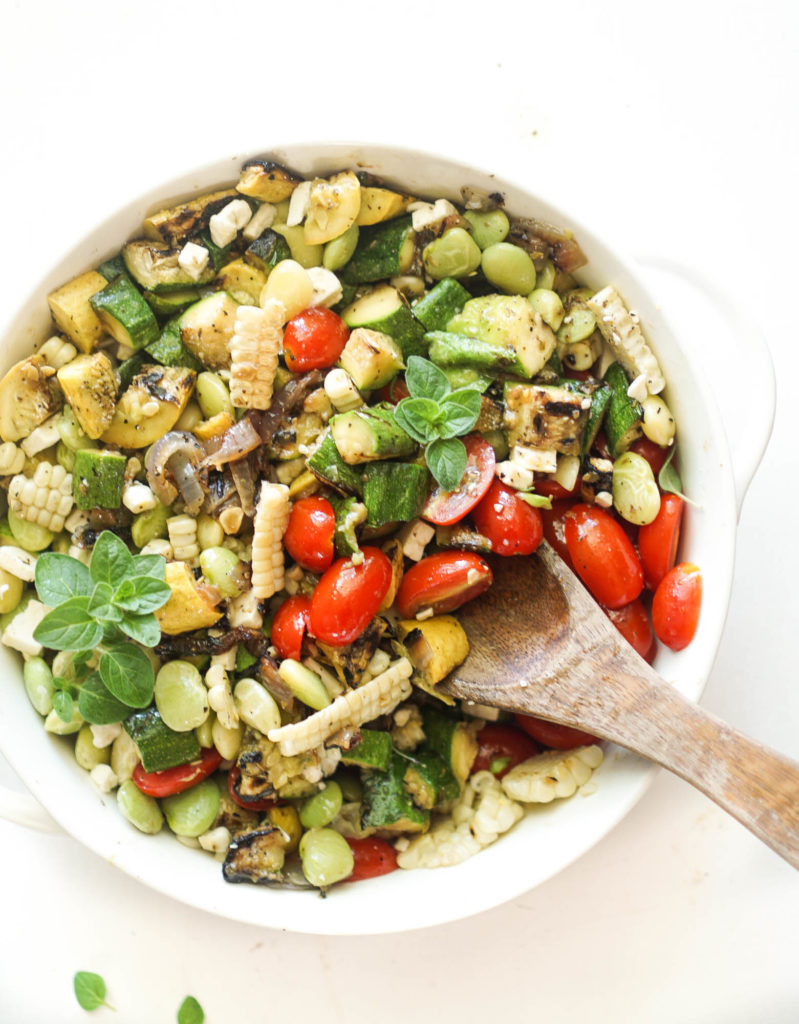 Sometimes you don't always need an exact recipe, but instead you need a little inspiration. That's why I'm here today friends.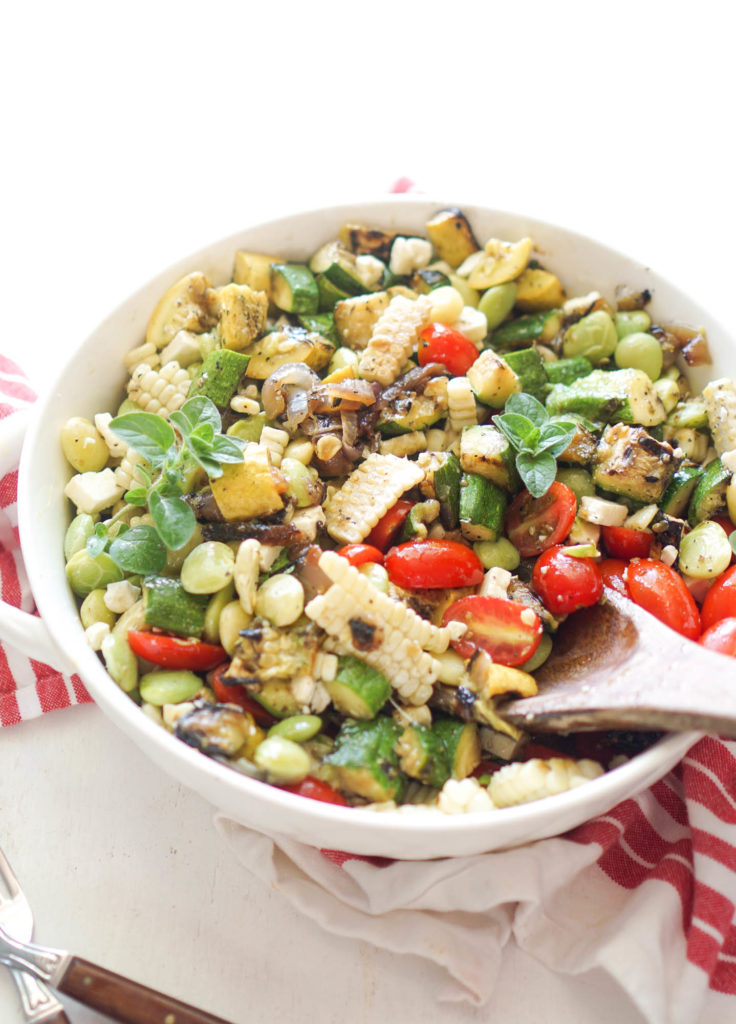 This dish is no stranger to my family, especially Scott's family. I made this for our first cookout of the year (last year) and continued to make it throughout the summer due to POPULAR DEMAND. Seriously, I never expected so many people to love a bowl of grilled vegetables and bring up the bowl of vegetables at every holiday. Not even kidding we talked about this at Christmas dinner!
The best part? It's so stinking easy.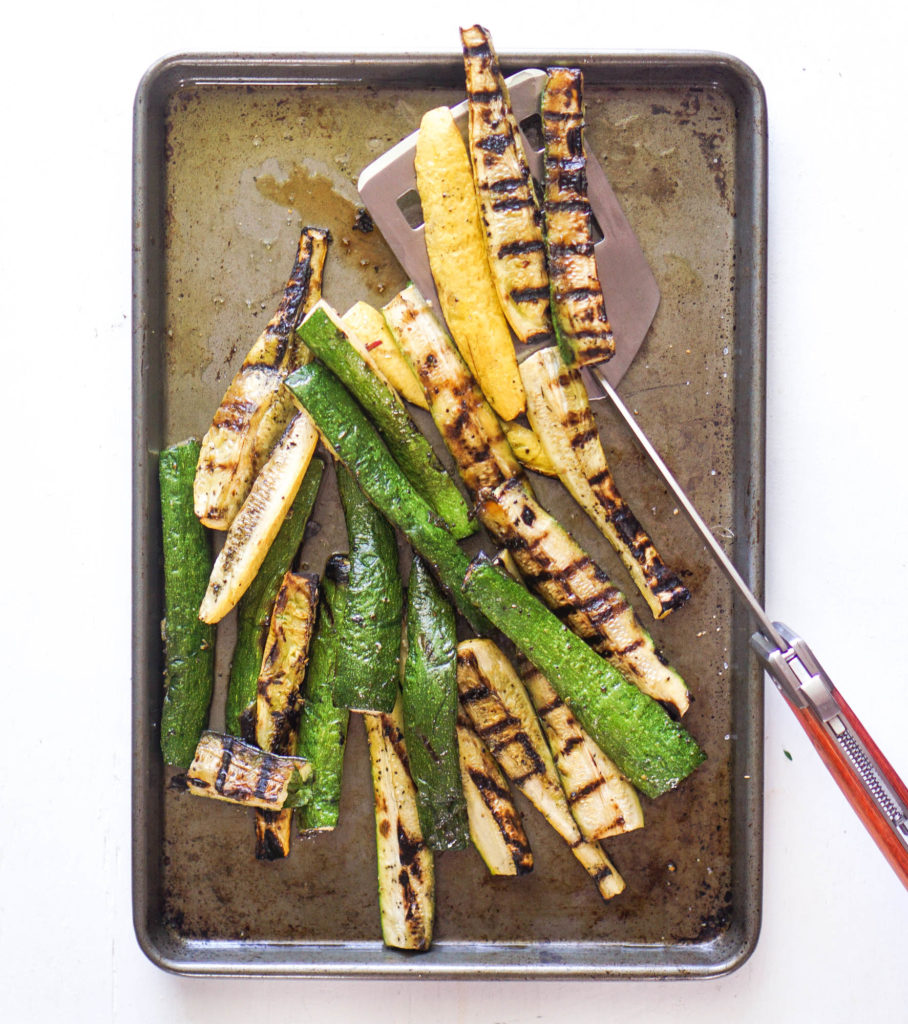 I still tell them you really do not need a recipe because the possibilities are endless. When I'm bringing a dish to a party, I'm most likely bringing more than one (or usually a fun cocktail).
I've learned to make life easier on myself and NOT make everything from scratch when entertaining. That's what I love so much about this. Grilled vegetables (I'm talking zucchini, squash, corn, red onion), chopped up and tossed with lima beans, grape tomatoes, and vinaigrette and cheese of YOUR choice.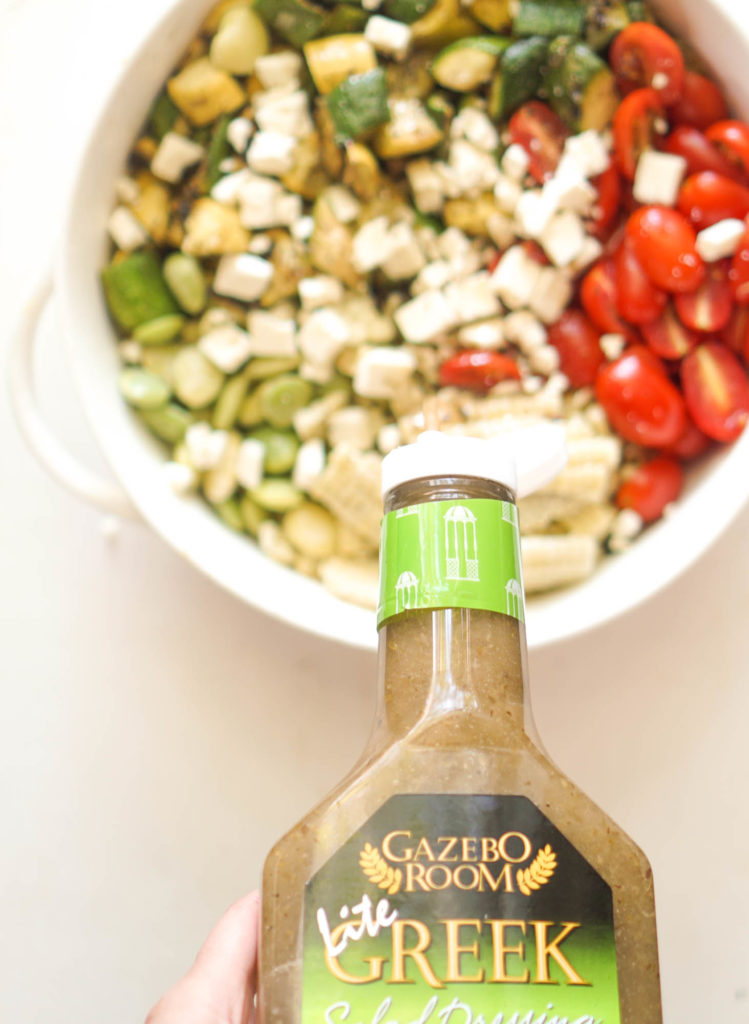 You can switch up the vegetables to whatever you have on hand or whatever vegetables you prefer. You can grill them a day in advance and let them chill out in the fridge until party time, and you can use your favorite vinaigrette which you most likely already have on hand.
I've made this salad with store bought Greek dressing and tossed in feta, used balsamic vinaigrette with goat cheese crumbles, and Italian vinaigrette with bocconcini balls. If you have a vinaigrette that you make on the reg, whip it up. There's no going wrong here.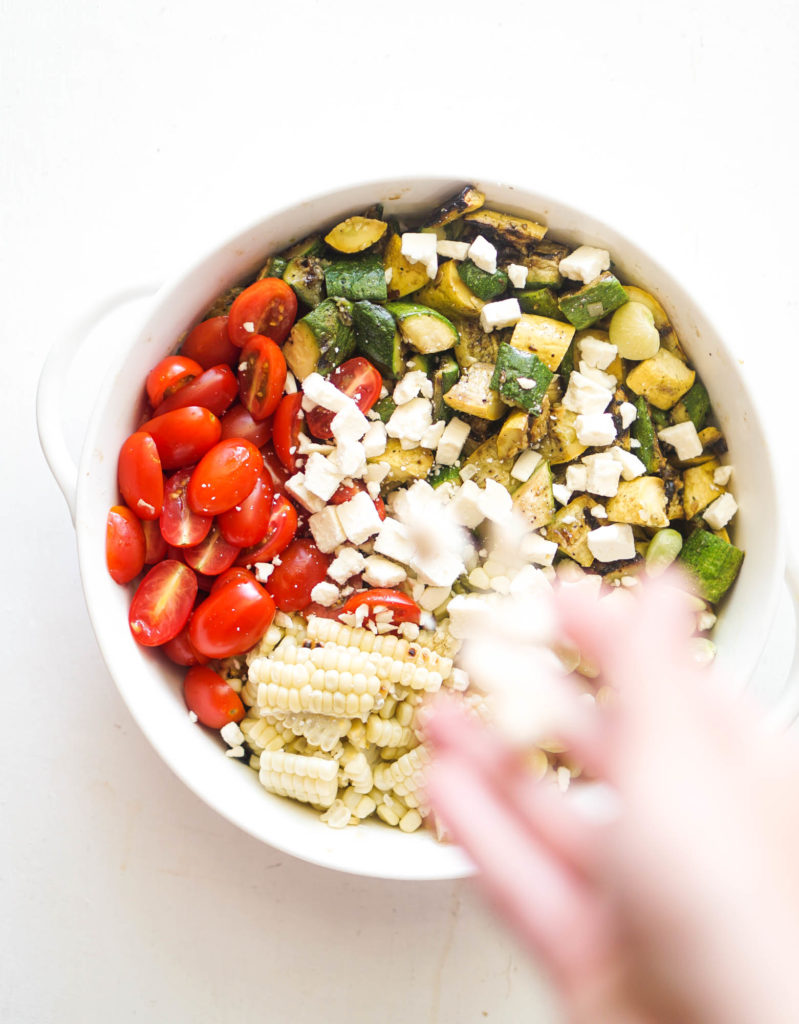 I find the hardest part of creating a menu for your cookout or party is balancing the menu with something healthy. This salad is loaded with vegetables, has a ton of textures and flavors, and easy to eat. We all have that one family member who rushes to the food and finishes their plate before even sitting down (hi dad). You ever watch them try to eat a big leafy salad while standing up? HILARIOUS.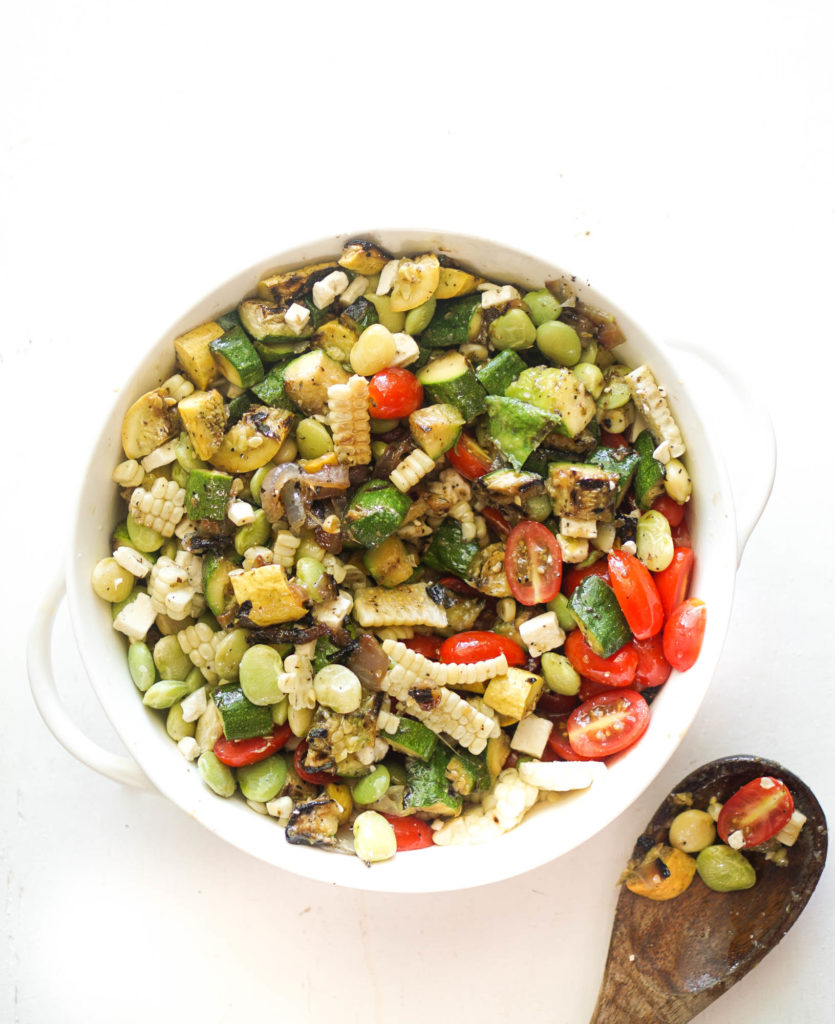 I hope you make this some point this summer, whether it's for a party or in the fridge to eat throughout the week. Whatever and whenever you do, I promise you and this bowl of vegetables will become the hero of your family and friends. Enjoy!
Grilled Summer Succotash
2017-05-16 13:14:32
Serves 6
Summer's best grilled vegetables chopped up and tossed with lima beans, cheese, and a vinaigrette of your choice.
Ingredients
3 ears corn
1 lb. zucchini, cut into 1" thick strips
1 lb. yellow squash, cut into 1" thick strips
1 red onion, sliced into rings
8 oz. bag frozen lima beans, thawed
1 pint cherry tomatoes, cut in half
olive oil as needed
garlic sea salt as needed
black pepper as needed
1/2 cup vinaigrette of choice*
4 oz. or more cheese of choice*
Instructions
Heat the grill over medium-high heat. Prepare all of the vegetables (except the lima beans) for the grill.
FOR THE CORN: if the corn is NOT shucked, peel back 1-2 layers of the leaves and snip off the frizzled end. Rub with olive oil and place on the grill for 30 minutes, turning often, until tender. If the corn IS shucked, rub the cobb with olive oil, wrap in foil, and grill for 30 minutes or until tender.
FOR THE ZUCCHINI/SQUASH: drizzle the strips with 2-3 tablespoons of olive oil and season with garlic sea salt and pepper to taste. Place on the grill (diagonal to avoid falling through) and grill 10 minutes, turning half way through, until charred and tender. Alternatively, you can do this in a grill pan.
FOR THE ONION: drizzle the onion slices with olive oil and season with salt and pepper to taste. Wrap in foil and grill 10-12 minutes until soft and slightly charred. This can also be done in a grill pan.
TO ENSEMBLE: cut the kernels off the cobb and add to a large bowl. Chop up the zucchini/squash into bite size pieces, as well as the onion. Add to the corn with the lima beans and tomatoes. Toss, taste, and adjust salt and pepper as needed.
Drizzle over vinaigrette of choice and fold in cheese of choice (see notes). Garnish with fresh basil. Chill before serving. Garnish with fresh basil.
Notes
I've made this salad a ton of times, switching the vinaigrette often. This goes great with your favorite store bought balsamic vinaigrette, Greek dressing, Italian vinaigrette, or make a homemade version. Depending on what dressing I choose, I've added crumbled goat cheese, Feta cheese, or miniature mozzarella balls (bocconcini).
Add a small amount of vinaigrette at a time, taste, then add more as needed.
This dish is meant to be used for inspiration, so customize accordingly!
http://www.vodkaandbiscuits.com/