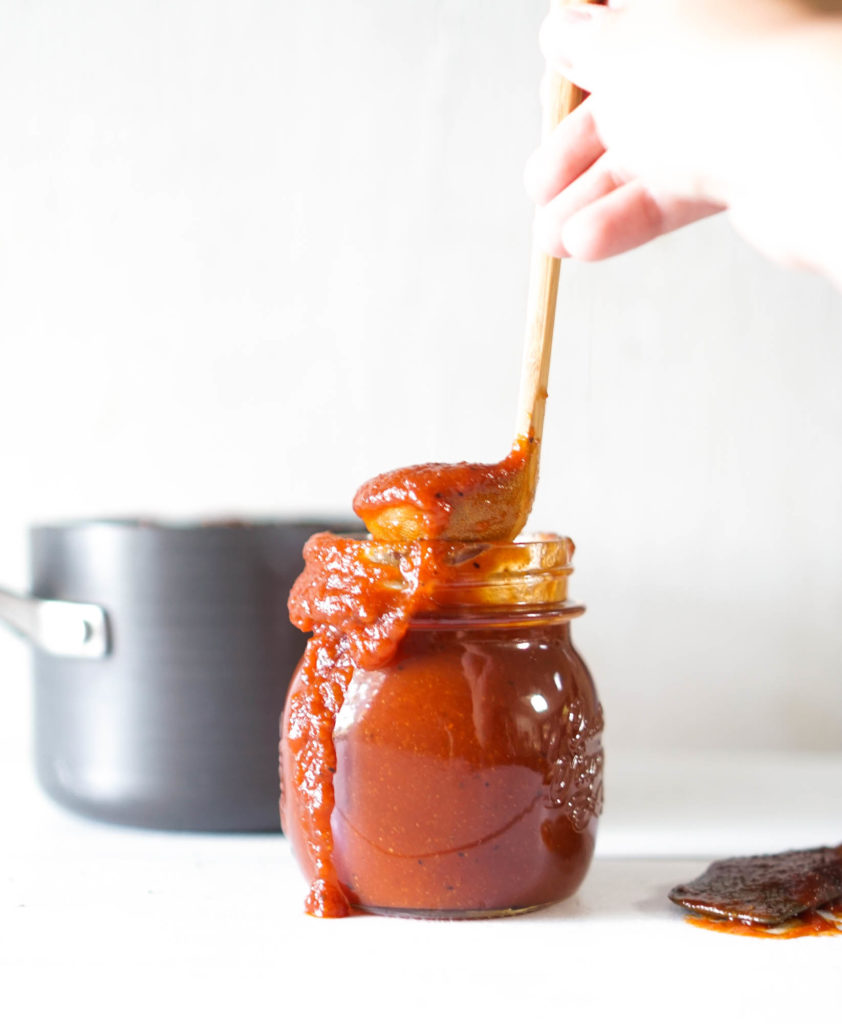 Some days I feel like taking as many short cuts as possible in the kitchen, and other days I feel like going all out. This homemade barbecue sauce is for one of those days where I'm totally feeling it.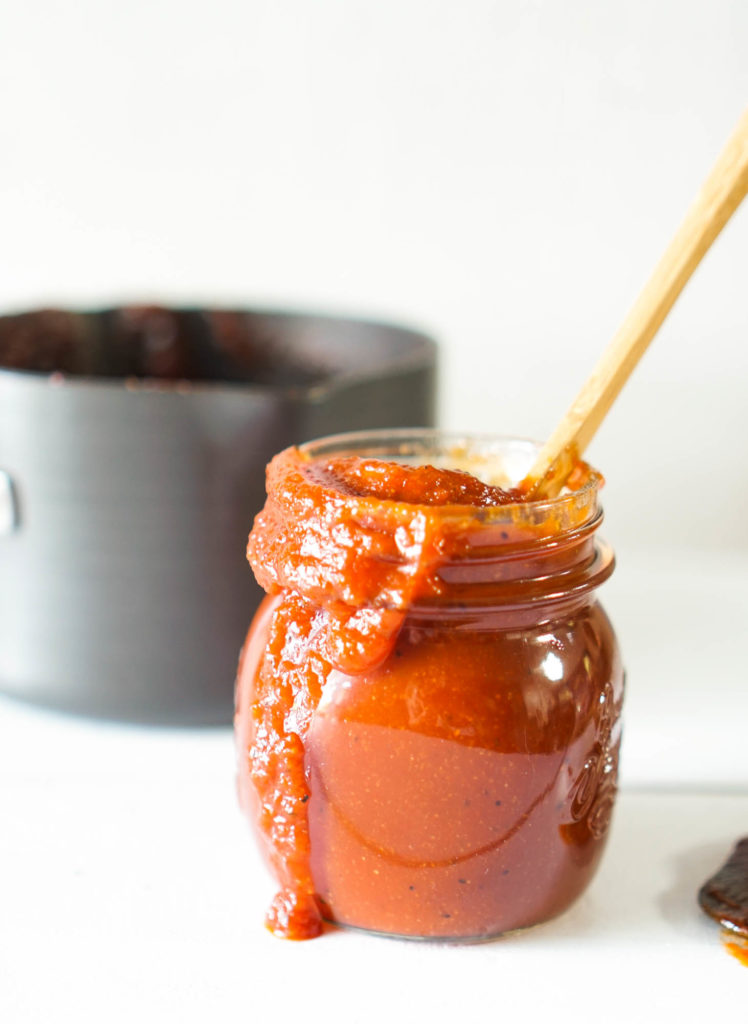 Sweet and tangy with all staple ingredients that you probably have at home. What I love about this sauce is it is a perfect base for almost any variation of barbecue sauce. You like it with a little heat? Add some red pepper flakes or chipotle peppers. You like Asian profiles? Add some soy sauce, ginger, and hoisin. More garlic? Stir in some roasted garlic.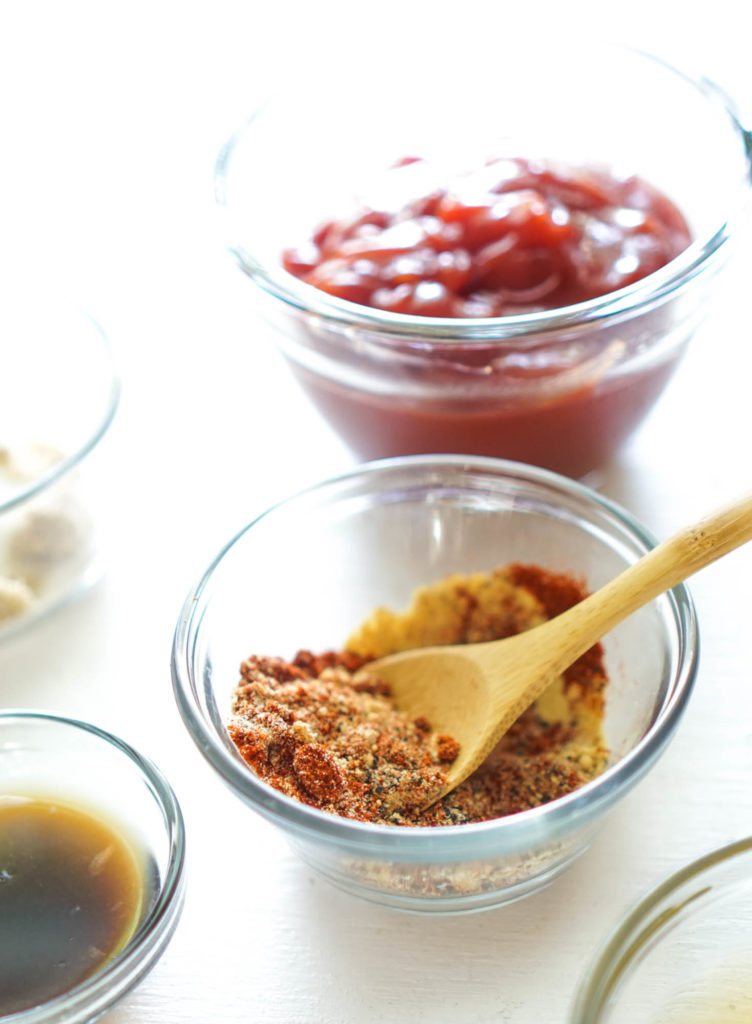 The possibilities are endless here.
Also, not to mention you can customize the spices used in the sauce to compliment what you are making with it. For instance, this barbecue sauce is my favorite with Oven Roasted Pulled Pork since I use the same spices for the pork rub as I do in this barbecue sauce. In fact, I created the pulled pork recipe based on this barbecue sauce and you can do the same with any type of meat.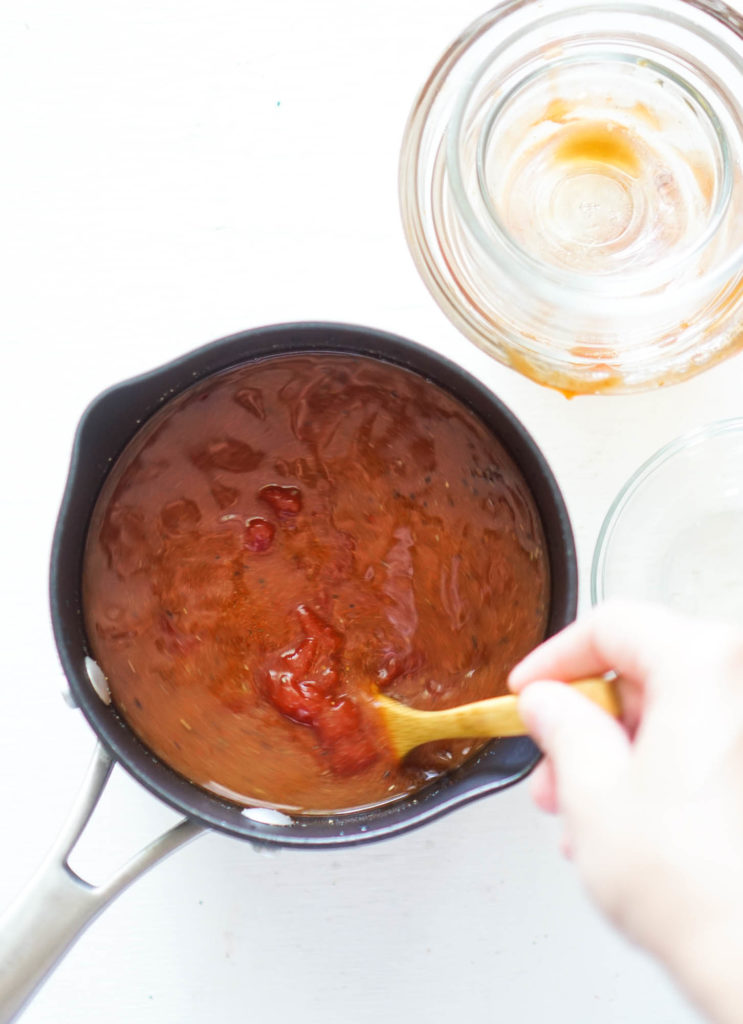 Like most homemade barbecue sauces, all you have to do is dump in all the ingredients and let is simmer for a good hour or two. My favorite use of this sauce is barbecue pulled pork, but the sauce is even more fabulous when stirred into macaroni and cheese, used for barbecue quesadillas, or baked barbecue wings. LEMME JUST SAY. Barbecue wings with fried onion strings on top is a KILLER combination and you need it in your life.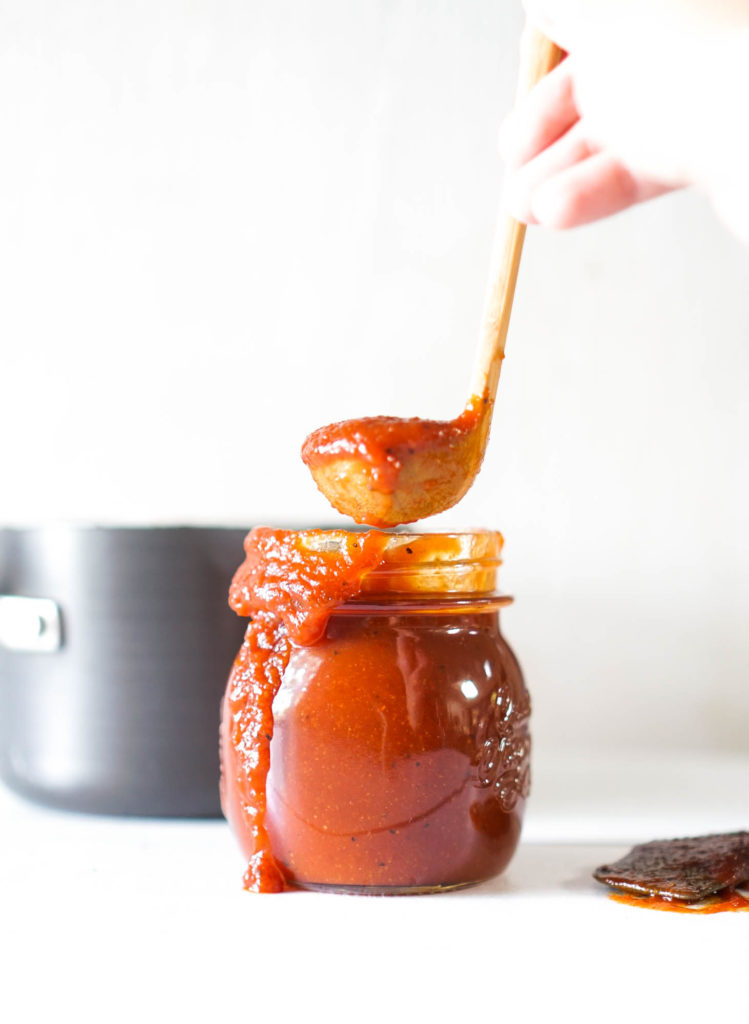 So, if you're feeling like making homemade barbecue sauce give this one a try. Whether you use this as a base or customize the ingredients to your liking, I think you're going to love the combination of sweet and tangy with meat. I see barbecue pulled pork or those chicken wings in your near future.
Enjoy!
Sweet & Tangy Barbecue Sauce
2017-07-06 06:12:56
Ingredients
2 cups ketchup
1 cup water
1/4 cup apple cider vinegar
1 tablespoon fresh lemon juice
1 tablespoon Worcestershire sauce
1 tablespoon paprika
2 teaspoons ground mustard
2 teaspoons garlic powder
1/2 teaspoon ground pepper
1 tablespoon + 2 teaspoons white sugar
1 tablespoon + 2 teaspoons brown sugar
salt as needed, to taste
Instructions
Combine all ingredients except the salt in a sauce pan. Mix and bring to a boil. Reduce the heat to low and cook for 1 hour and 30 minutes to thicken, stirring occasionally.
After one hour of cooking, taste and adjust seasonings as needed.
Use sauce immediately or refrigerate up to 5 days.
Notes
This sauce can be adapted with any ingredients. I've cooked onions and garlic before adding in all of the ingredients and have also used chipotle for a spicier sauce (with less vinegar). This is great with pulled pork, stirred into macaroni and cheese, or even for baked chicken wings.
This recipe was formally on the blog as "Finger-Lickin' Good Barbecue Sauce"
http://www.vodkaandbiscuits.com/