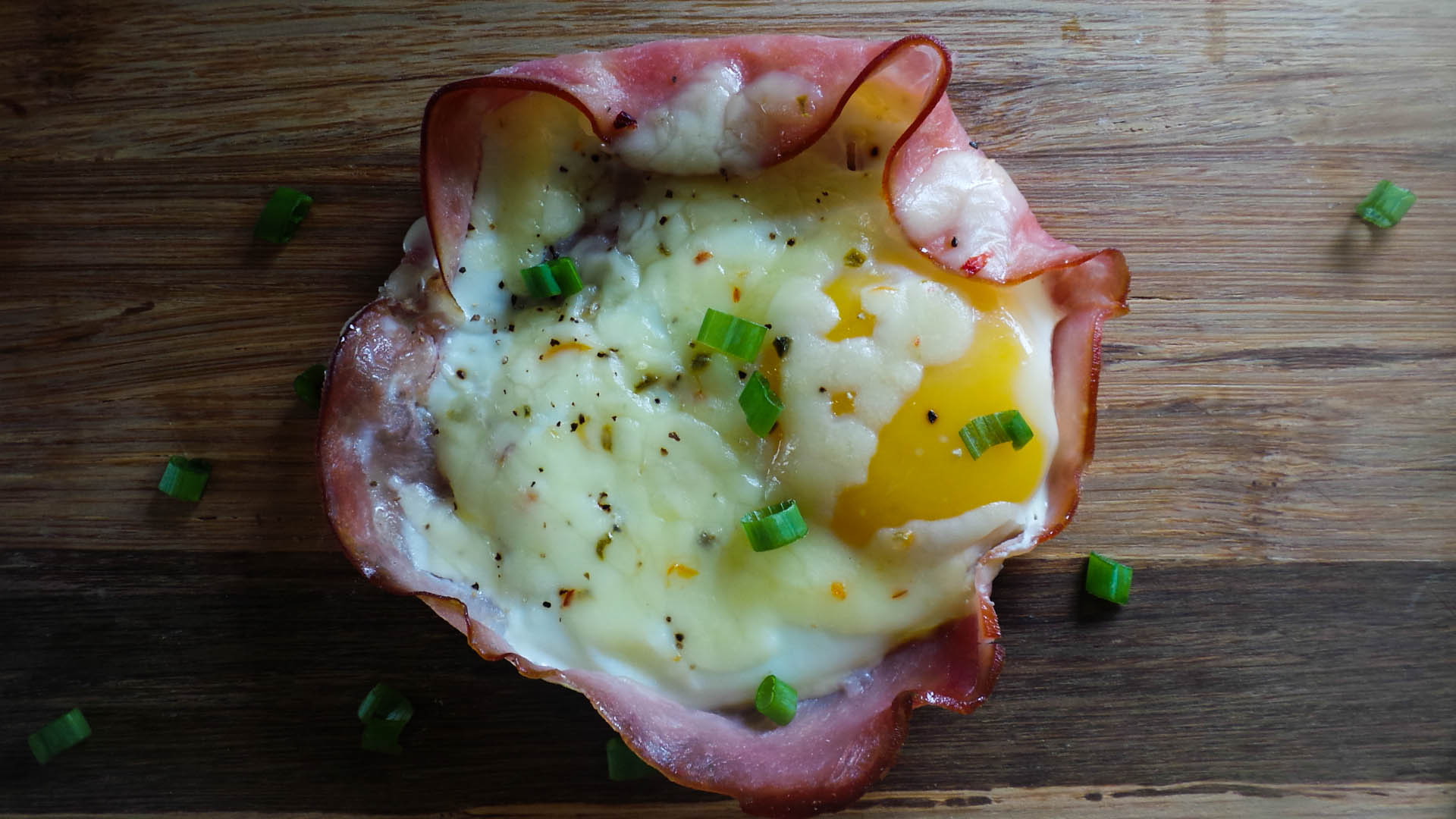 This is my first recipe that I'm bringing to you straight from class, woot woot! This week was our egg production, and I must say, allota of students were upset that we spent an entire production lab (roughly 4+ hours) cooking eggs . However, eggs are one of the more universal ingredients out there so I found it to be necessary – and a little challenging. We made simple sunny-side up eggs, eggs-over easy, scrambled eggs, soft-cooked, hard-cooked, you name it, we made it. You know what I hate to admit? I had the most struggle with the scrambled eggs than anything so far this semester. Freaking scrambled eggs. The goal was to use the perfect amount of clarified butter to produce large lurd eggs and it surely wasn't simple. Whatever.
Fortunately not everything turned out like my scrambled eggs, like these bangin' shirred eggs. This is simply as the picture suggest, eggs baked in ham, sprinkled with cheese and fresh scallions. I decided to re-create this by cutting out some calorie-wrenched ingredients. All that heavy cream and clarified butter we used in class wasn't so necessary after all.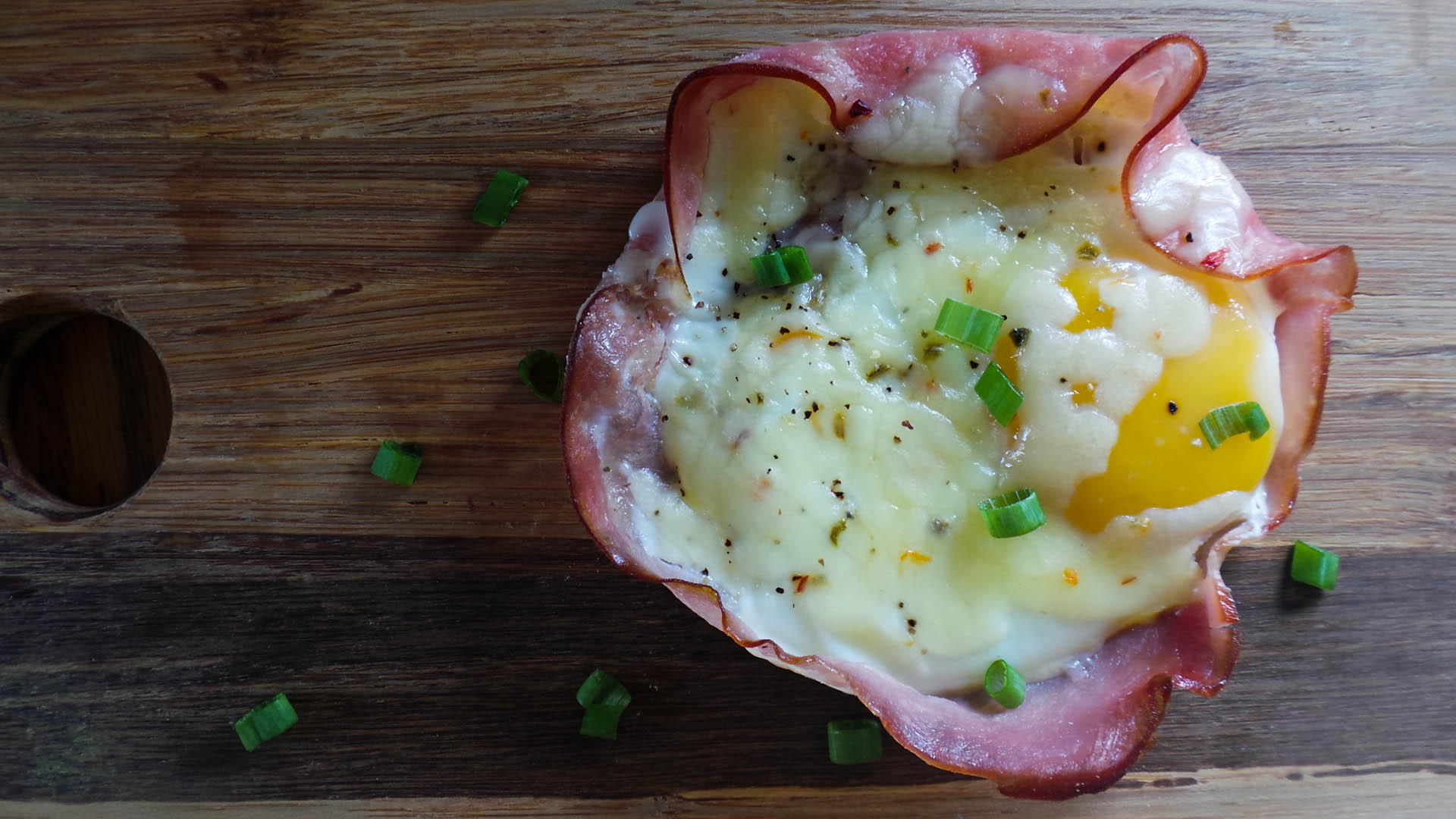 The fun thing about shirred eggs is once cooked, they make themselves little serving bowls. You can make one large dish of these bad boys or serve them in individual ramekins. For as simple as shirred eggs are, their classy appearance gives a simple breakfast an elegant twist.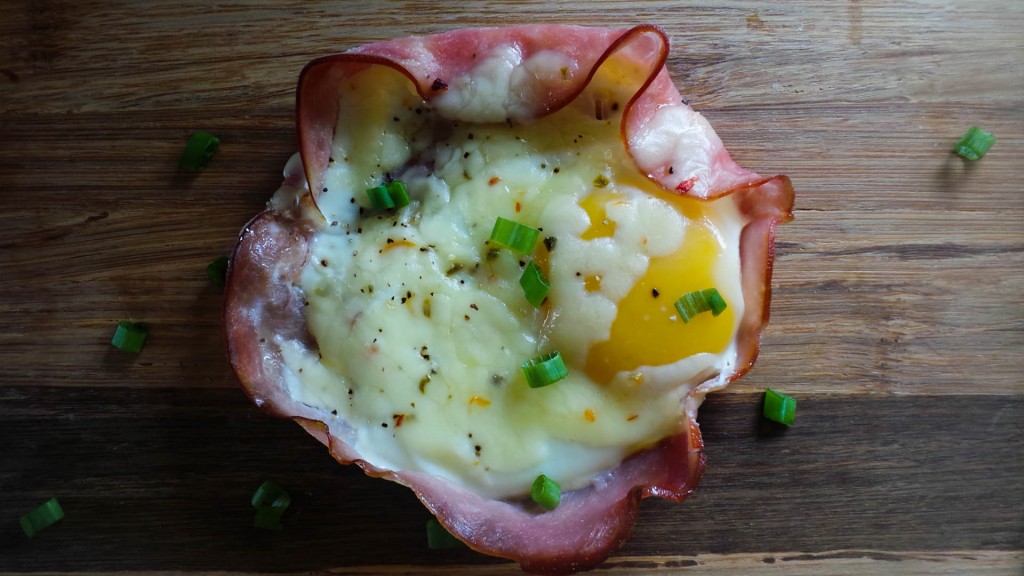 Shirred Eggs
2013-10-03 13:01:28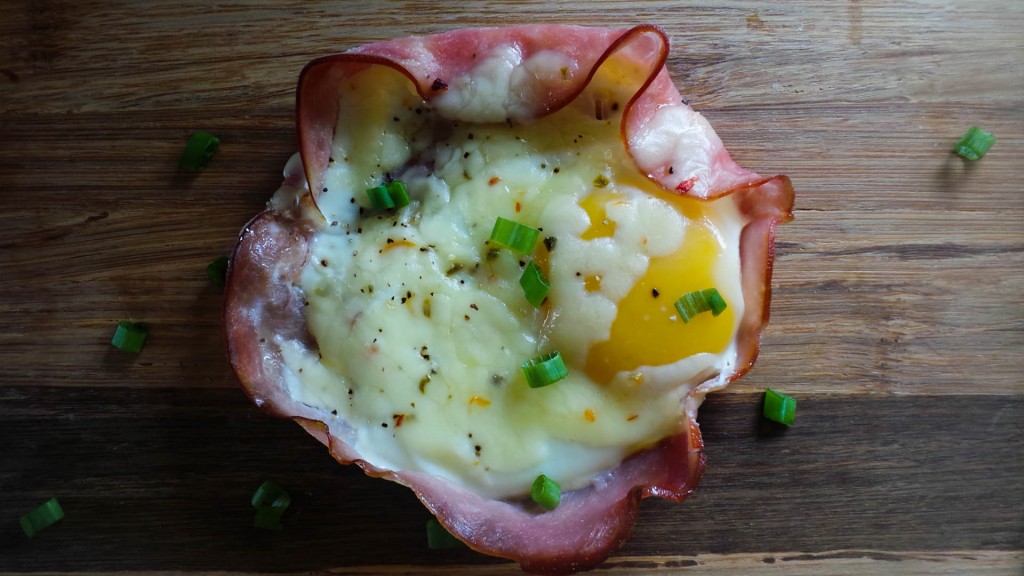 Serves 1
Ingredients
1 slice of deli Honey ham
1 egg
1 T. shredded PepperJack cheese
s&p
1 tsp. light butter
scallions for garnish
Instructions
Preheat oven to 350
Melt a tsp. of butter in the ramekin. Spread evenly to coat the bottom.
Line the dish with the ham.
In a separate bowl, crack the egg. You want to make sure your yolk doesn't break, so in case it does, having it in a separate bowl will make it easier to discard. Carefully pour the egg in the ramekin over the ham.
Bake for 10 minutes or until the egg whites are firm.
Remove from oven and sprinkle with cheese, salt, and pepper. Place back in oven for 5 minutes until the rest of the egg is firm.
Garnish with scallions or chives!
Notes
You can use any cheese you'd like, PepperJack just adds some heat!
https://www.vodkaandbiscuits.com/