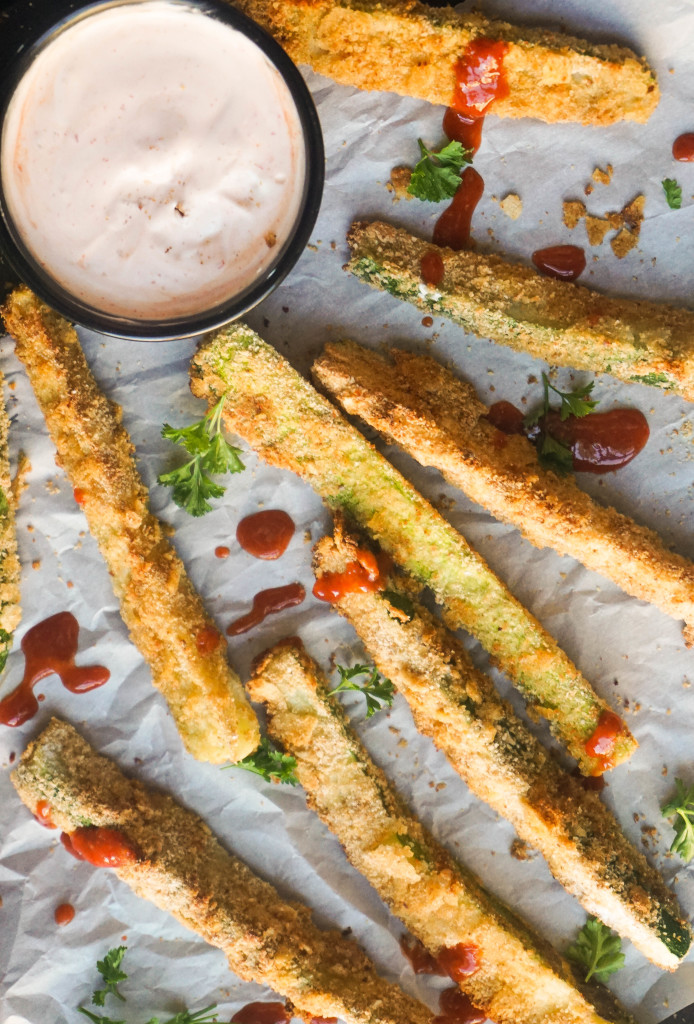 *rolls life in crushed crab chip breadcrumbs*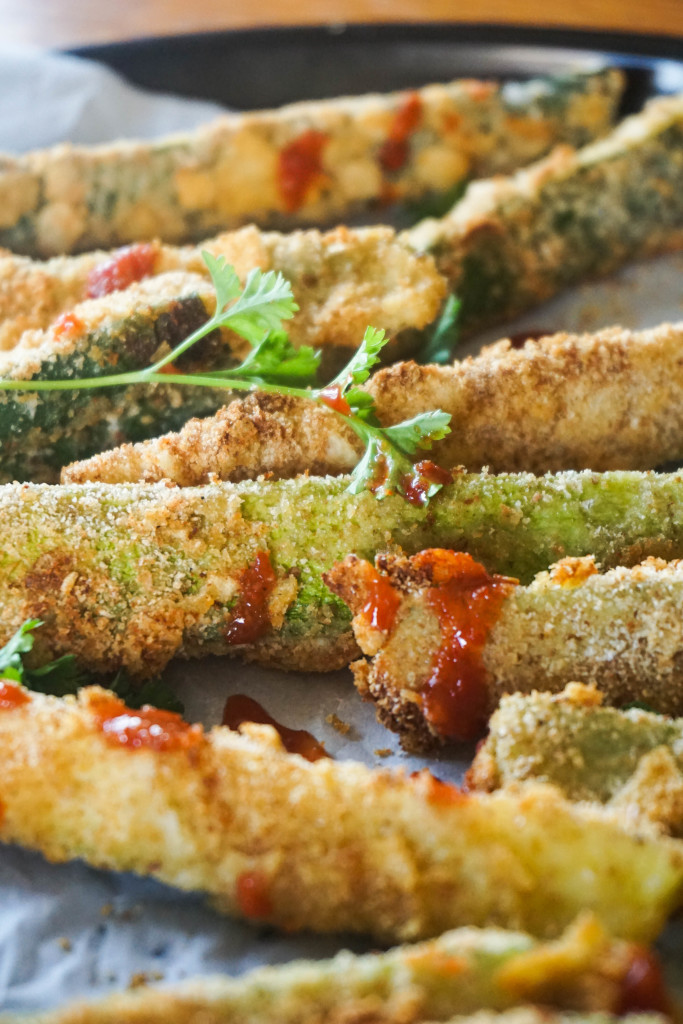 By the end of this recipe you will hopefully not only have an urge for zucchini fries, but also learn my secret ingredient to cooking and life: crushed crab chips.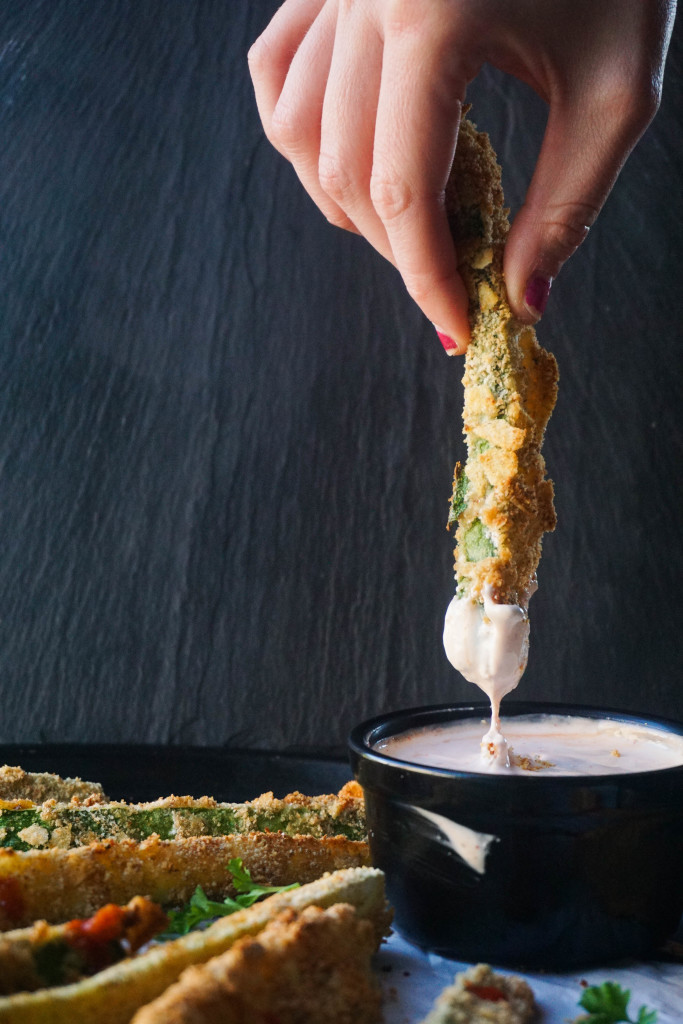 Making crab mac & cheese? Add crab chips to your bread crumbs.
Pan-frying chicken? Crab chips.
Baked zucchini fries OR BETTER YET..fried pickles? You already know.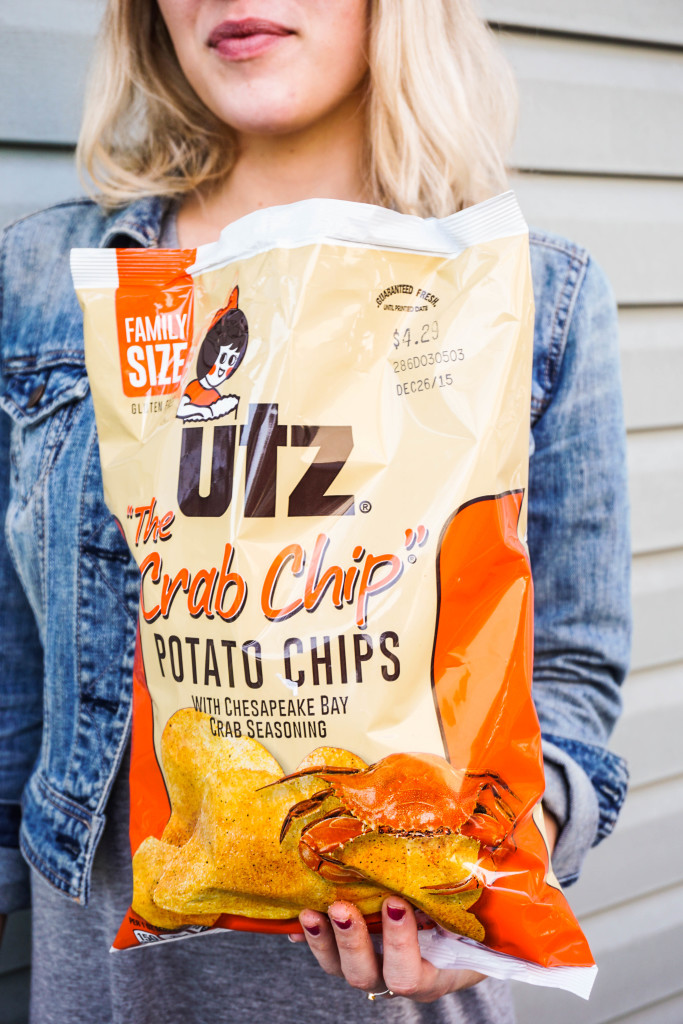 I actually don't even like potato chips (what's wrong with me I know) and have been refusing them since I was a kid. I'm more of a corn chip & salsa girl. I do however have a major thing for crumbling up chips and adding them to breadcrumbs for cooking. It's instant crunch and flavor. And sodium intake. If you're wondering WTF crab chips are, look above. My favorite brand is UTZ and can be found at most grocery stores. Can't find crab seasoned? Use whatever chip you like. That also goes for any recipe you ever want to now coat in chips: use ANY flavor.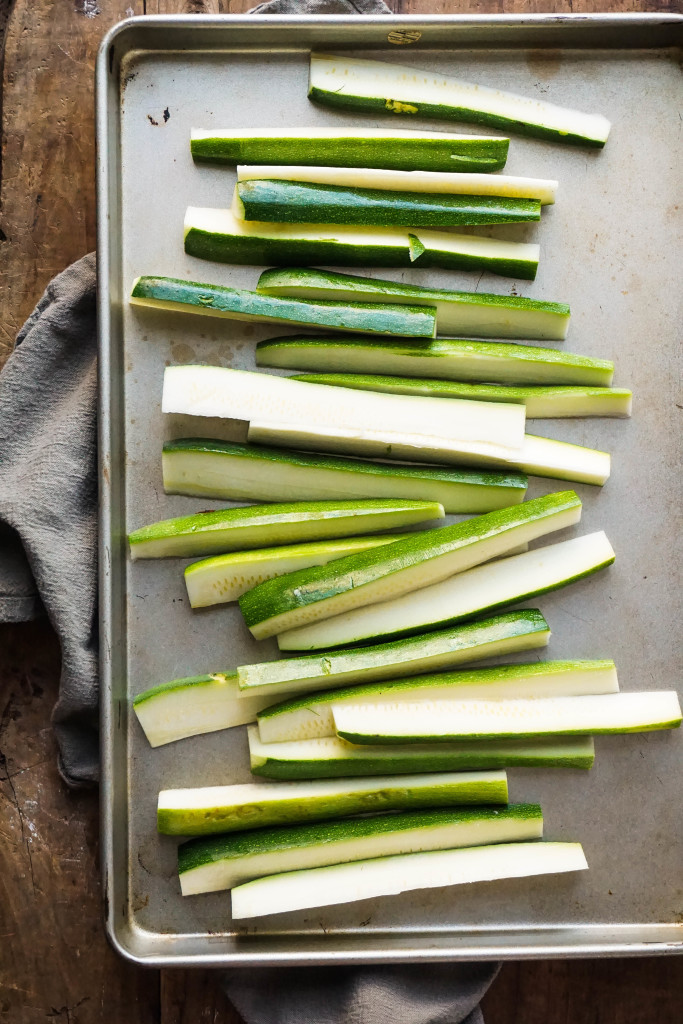 One night I was creeping through Chrissy Teigen's instagram and stumbled upon her zucchini fries. That's when it hit me: crab chip crusted zucchini fries. I could hear angels sing.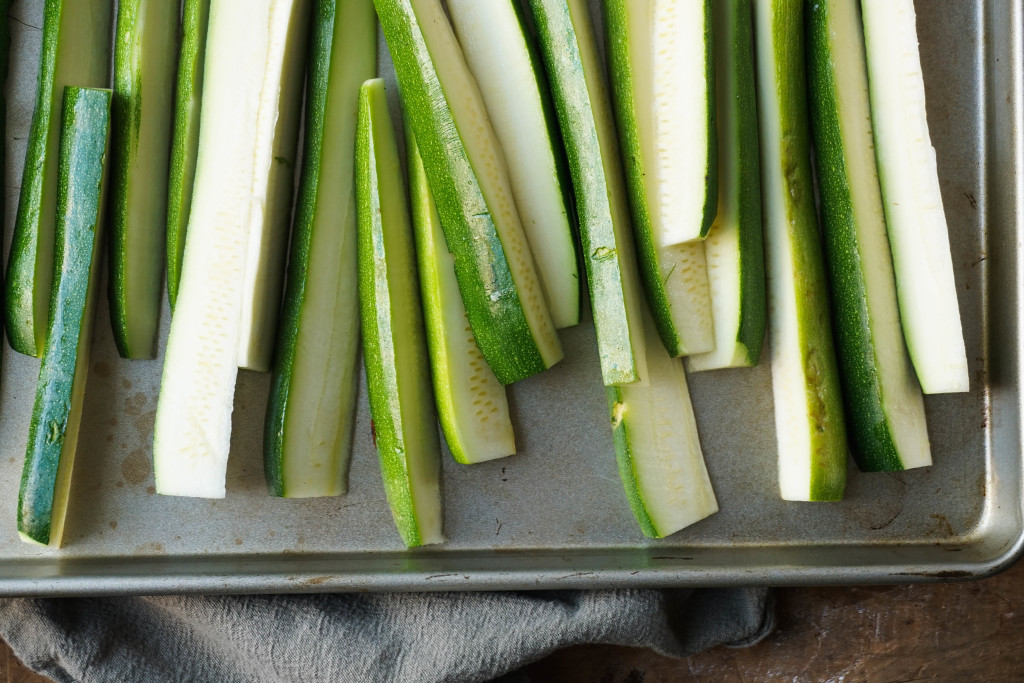 My work friend recently made unsuccessful soggy baked zucchini chips. The problem with cutting the zucchini into rounds is they are so small and cook much faster than they crisp. After all, the squash is nearly water and if cooked for too long at low heat, it'll turn into gush. If you cut the zucchini into spears (literally keep cutting the squash in half lengthwise), the vegetable is thicker and larger in shape and can therefore hold in the oven longer. Each zucchini makes 8 fries and in this recipe I used a total of 3.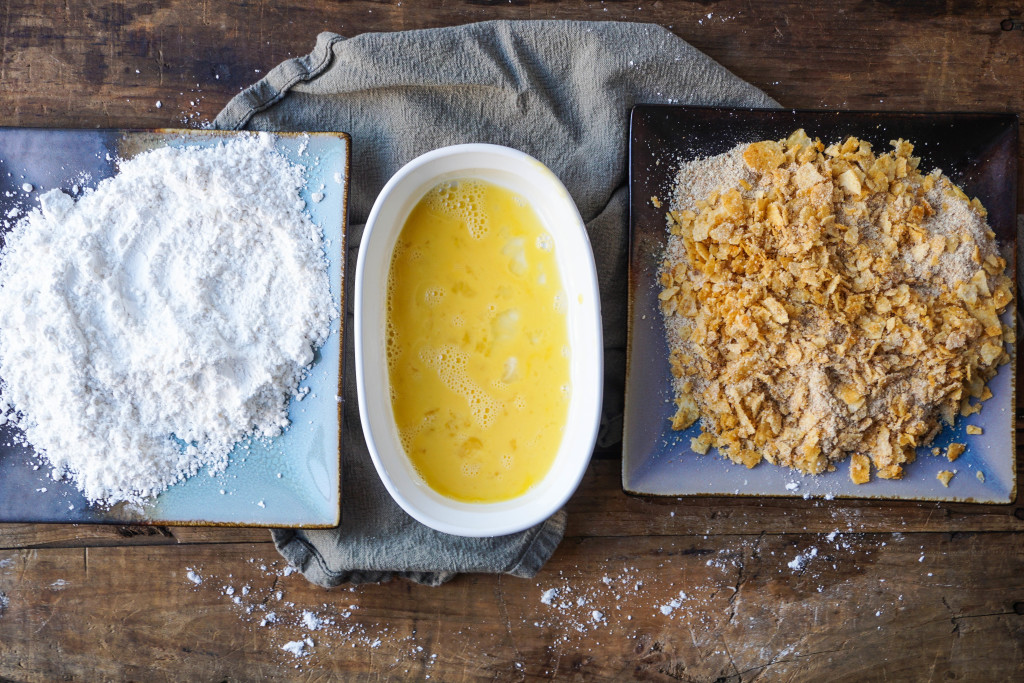 The next step is setting up your dipping station. Flour, eggs, and breadcrumbs. I really never measure I just fill up the plates and have back up on hand. When dipping make sure to go in this order: flour, egg wash, bread crumb.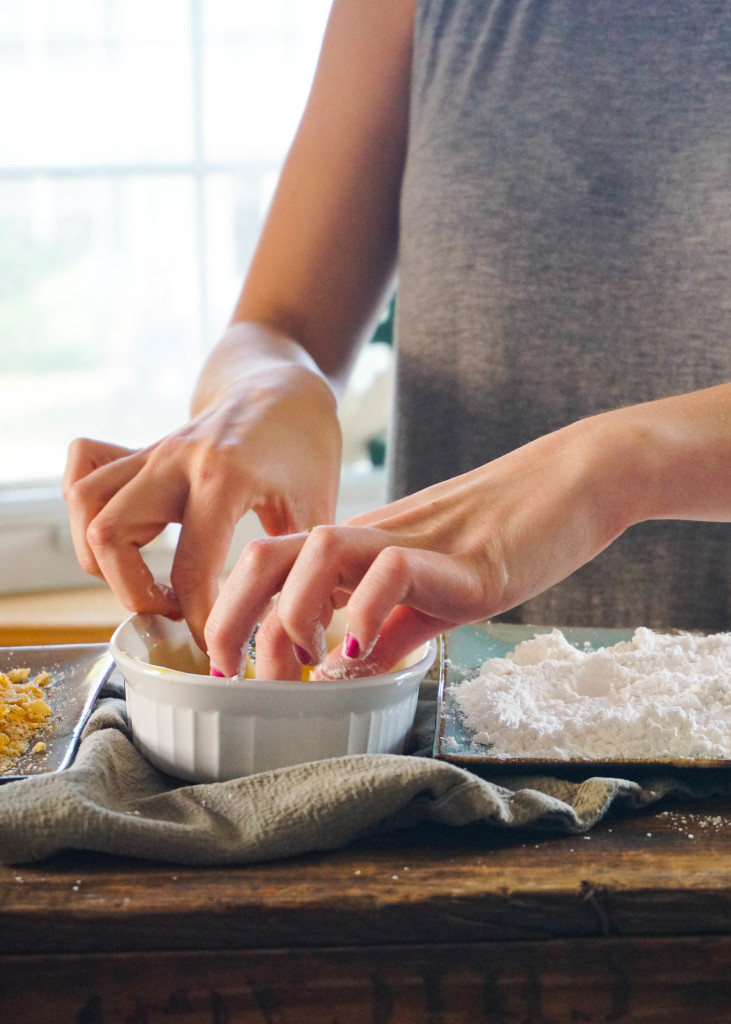 Dipping and coating 24 zucchini fries can get a little annoying, so call up a friend and make it fun. My girl Katy was a team player.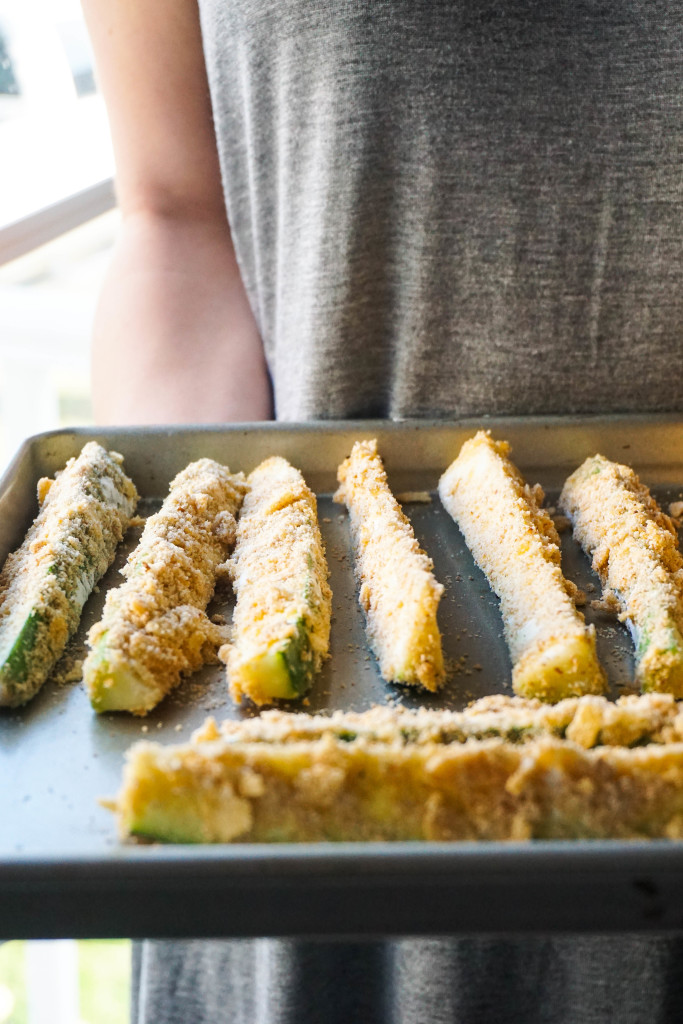 About the sodium intake, if you want to cut it back a bit you can always make your own potato chips and season them yourself with Old Bay. Just saying!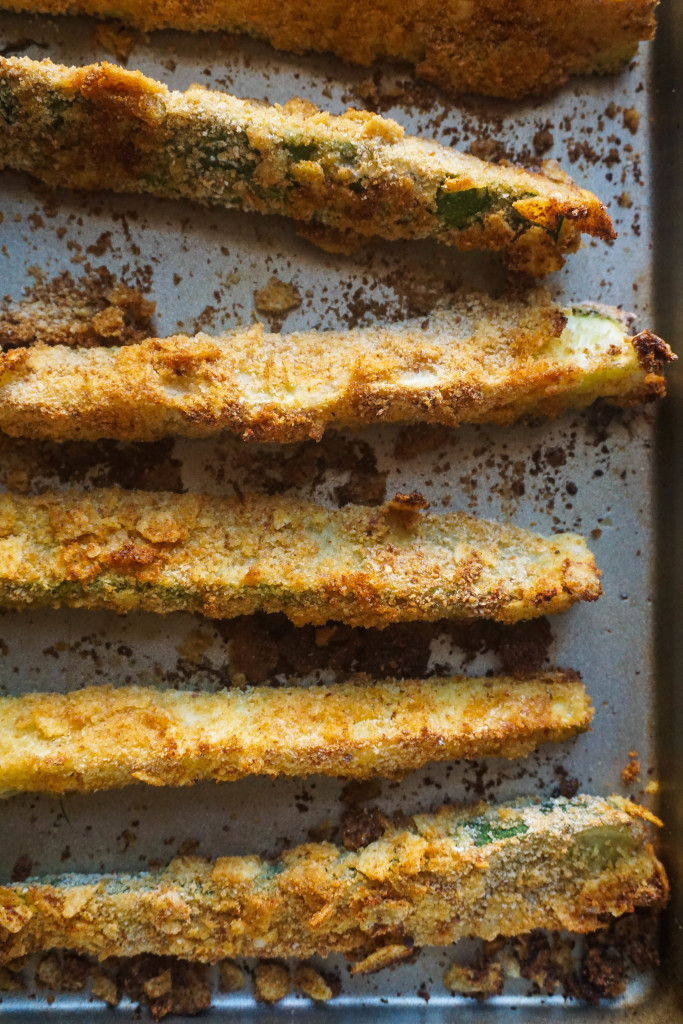 I baked mine at high heat for about 20 minutes. If you cook them any lower than 400 the zucchini will release too much water causing it to sog. Is that even a word?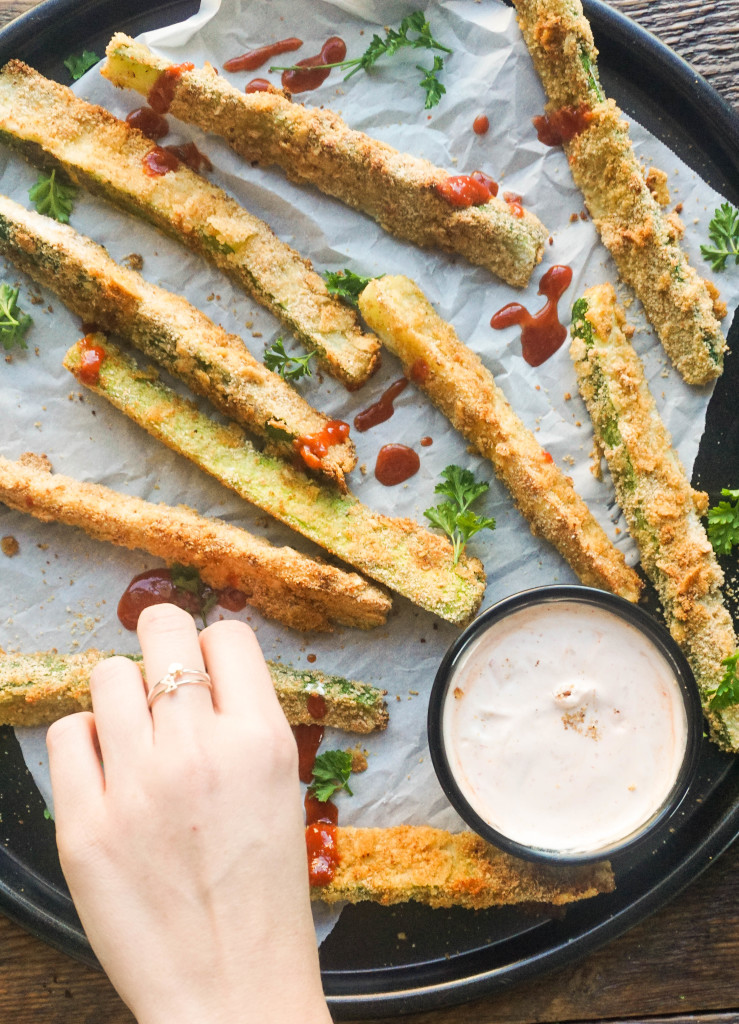 LEMME JUST TELL YOU how good the house smelled. Just another reason why I love my crap chip crumbs. This is the perfect combination and as Katy and I were indulging, we were coming up with all the other chips that would taste good. Barbecue? YAS. Salt and vinegar? Sold. Dill Pickle? K, going to buy more zucchinis.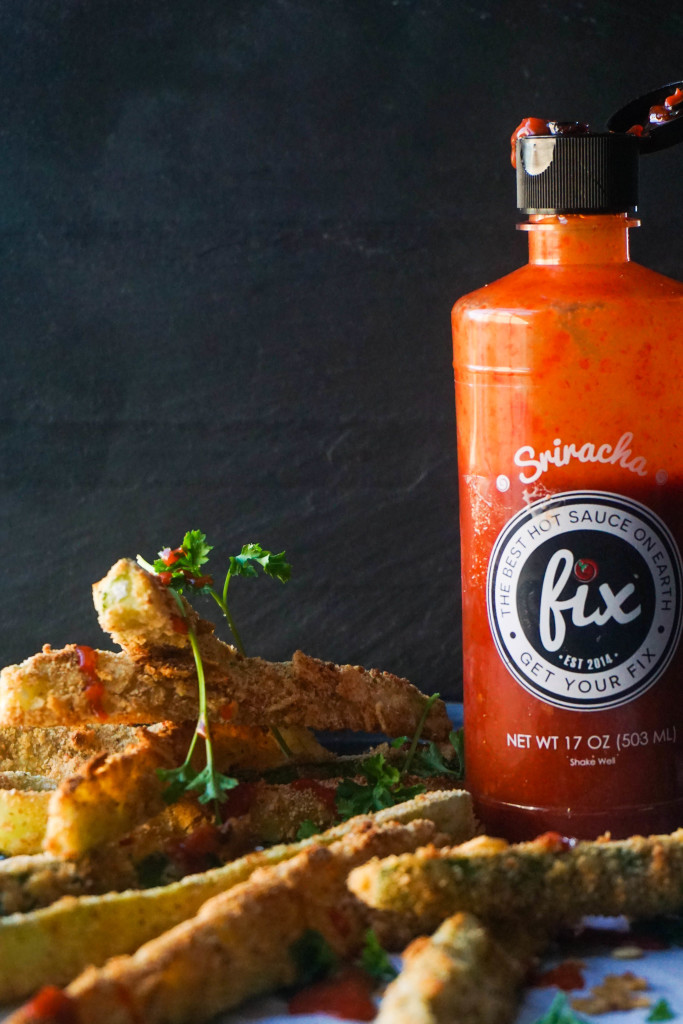 For my dipping sauce I mixed ranch dressing with Fix sriracha hot sauce. This is by far my favorite hot sauce and goes on everything. Get your fix here!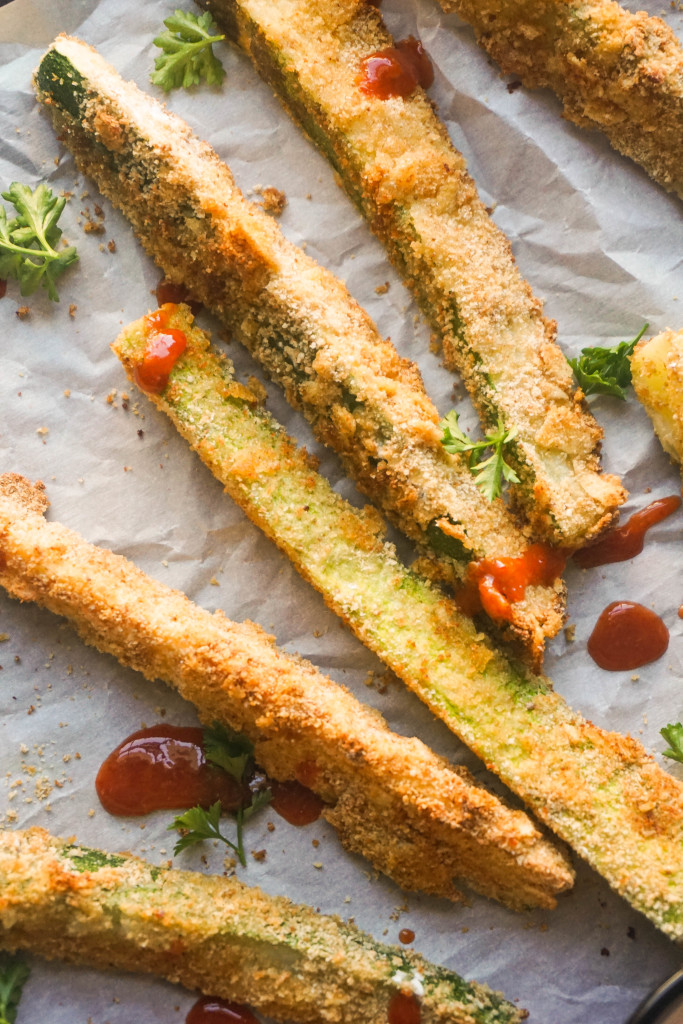 The fries are crunchy, flavorful, not soggy, and the perfect snack. If you do want to make them smaller, I'd recommend deep frying. Same with pickles. I also wouldn't recommend making these too far ahead of time before serving. I'm sure you've seen fried pickles after a half hour of ordering. Eek.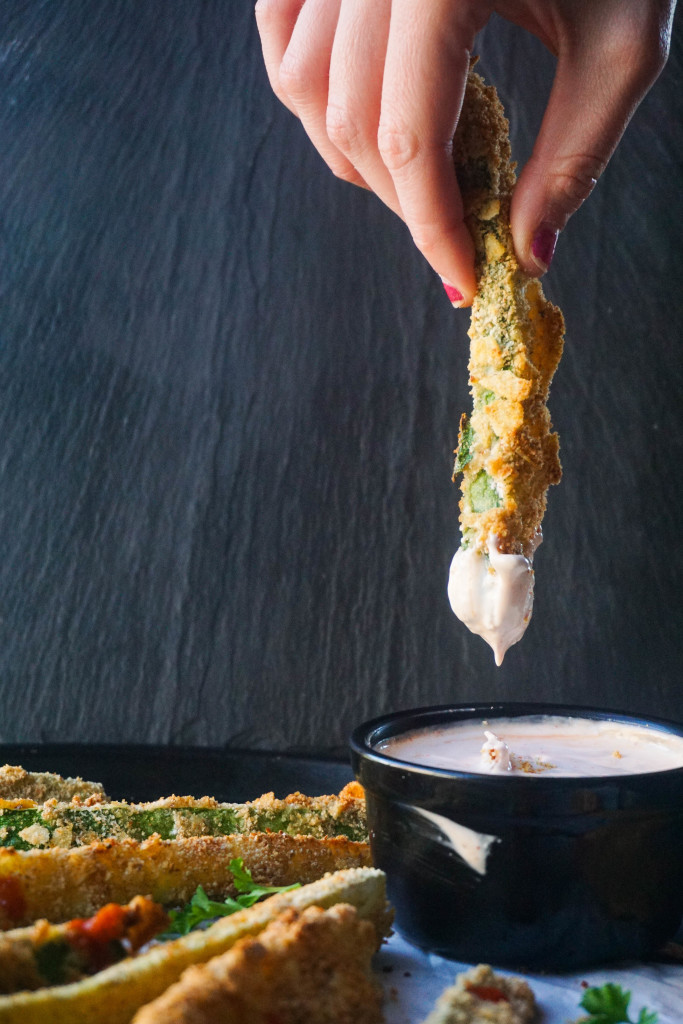 Seriously, it's time to buy more zucchinis. Enjoy!
Crab Chip Crusted Zucchini Fries
2015-10-29 06:37:28
Serves 24
Ingredients
3 medium zucchinis
1/2 cup flour
1/2 cup breadcrumbs
1/2 cup crushed crab chips (or chips of any seasoning)
2 eggs - beaten
1/4 cup low fat ranch dressing
Sriracha sauce as needed
Parsley to garnish
Instructions
Preheat the oven to 425
Cut the ends off the zucchini, then cut in half length wise. Cut each half into half once more, then repeat to create 8 long spears. You can cut those in half width wise to yield smaller fries, but I do not recommend making them any smaller.
Combine the breadcrumbs and crushed chips. Add to a plate.
Set up your dipping station in this order: flour, eggs, and breadcrumbs.
Dip the zucchini fries in the order mentioned above and transfer to a baking sheet. Repeat until all fries are coated.
Drizzle with olive oil and bake for 25 minutes or until golden brown.
For the sauce, combine the ranch and a few drops of hot sauce until desired taste is achieved.
Garnish with parsley and enjoy!
http://www.vodkaandbiscuits.com/