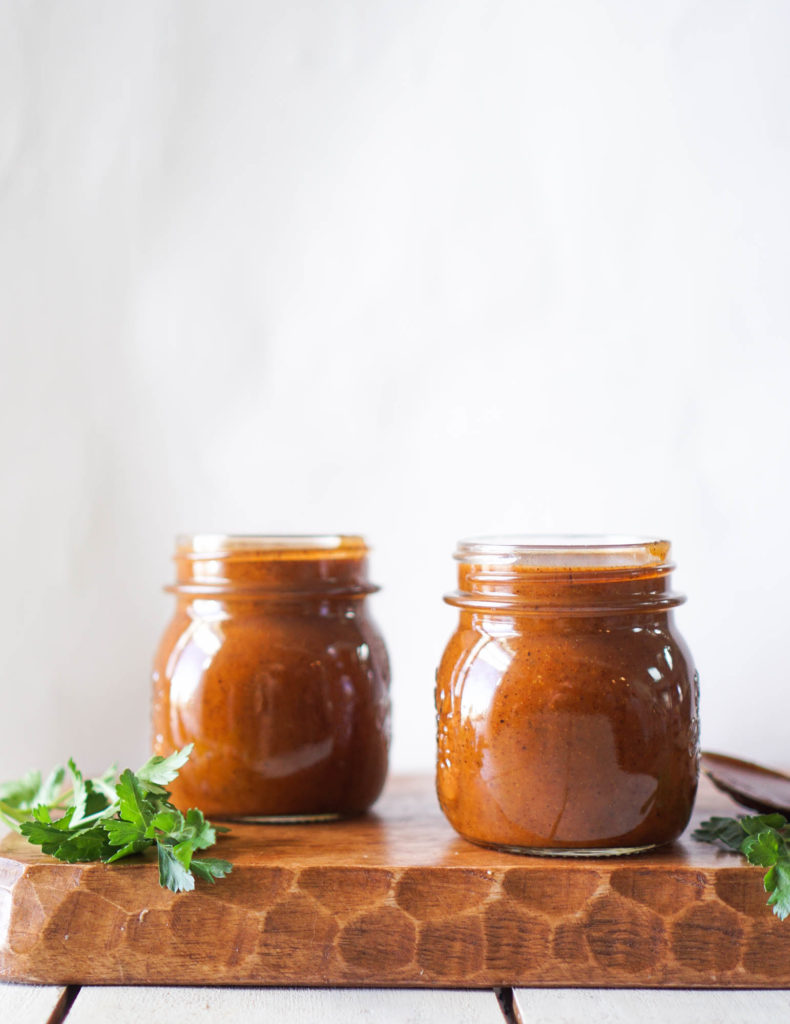 Here I am, years later, finally giving this enchilada sauce its own post.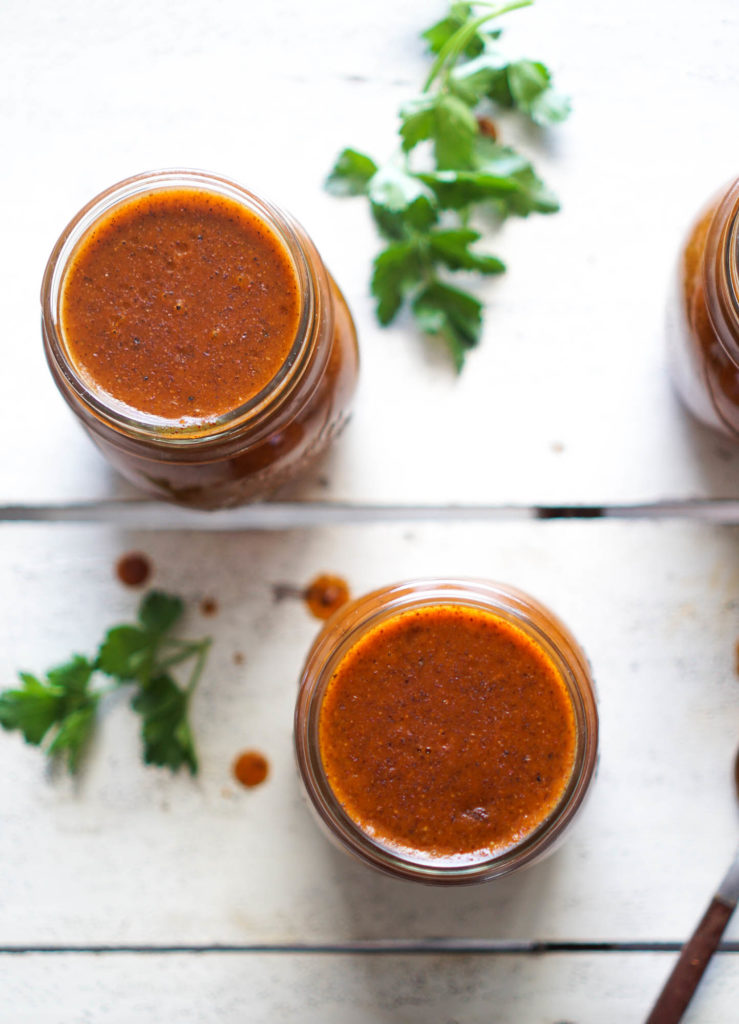 Since I started this blog I've had multiple recipes using my enchilada sauce. I'd always link one to the other and cross my fingers my readers would get to it. Blogger of the year, eh? I was recently fed up with crawling through my archives, so I figured someone out there is too.
…and that's why we are here today…
…and also because I have an amazing recipe coming to you next in which you'll need the sauce. So, let's get started because you probably have everything you need to make this.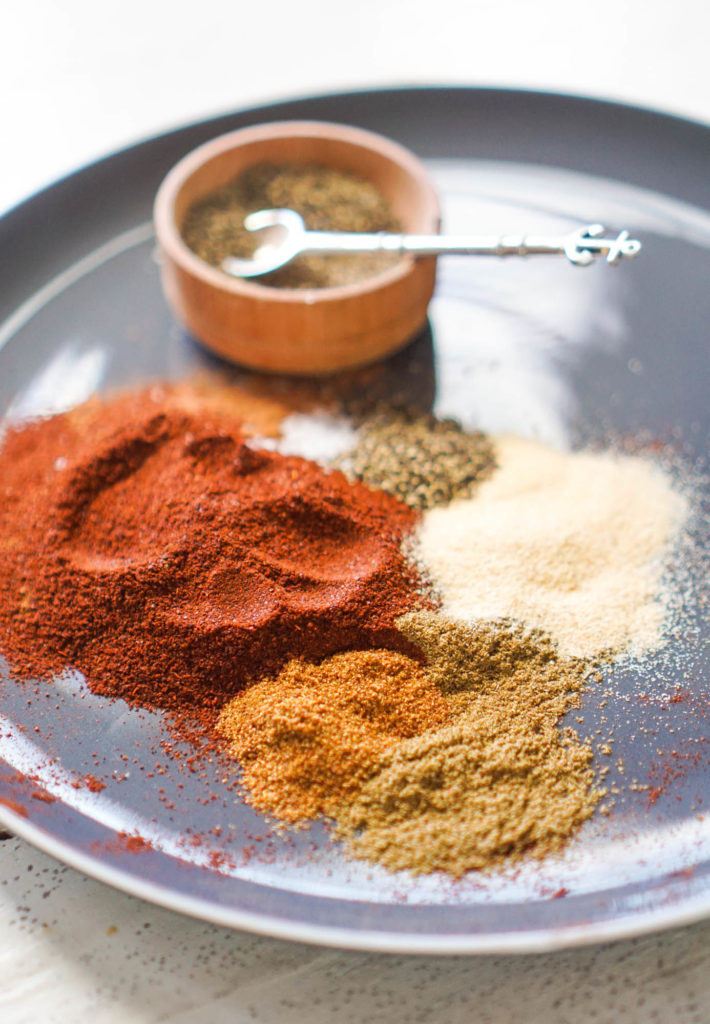 This is nothing more than butter, flour, chicken stock, and spices. OF COURSE you can use vegan butter, ghee, and vegetable stock, and OF COURSE you can use GF flour to accommodate any of your aversions. The start of this sauce is a roux, which is just melting butter and combining it with flour. Next comes a ton of spices to include chili powder, cumin, garlic powder, black pepper, cayenne pepper, and my favorite of all: cinnamon. The cinnamon shines, mellowing out the heat and giving this a bite of comfort. I'm going to write in the recipe that it is totally optional, which it is!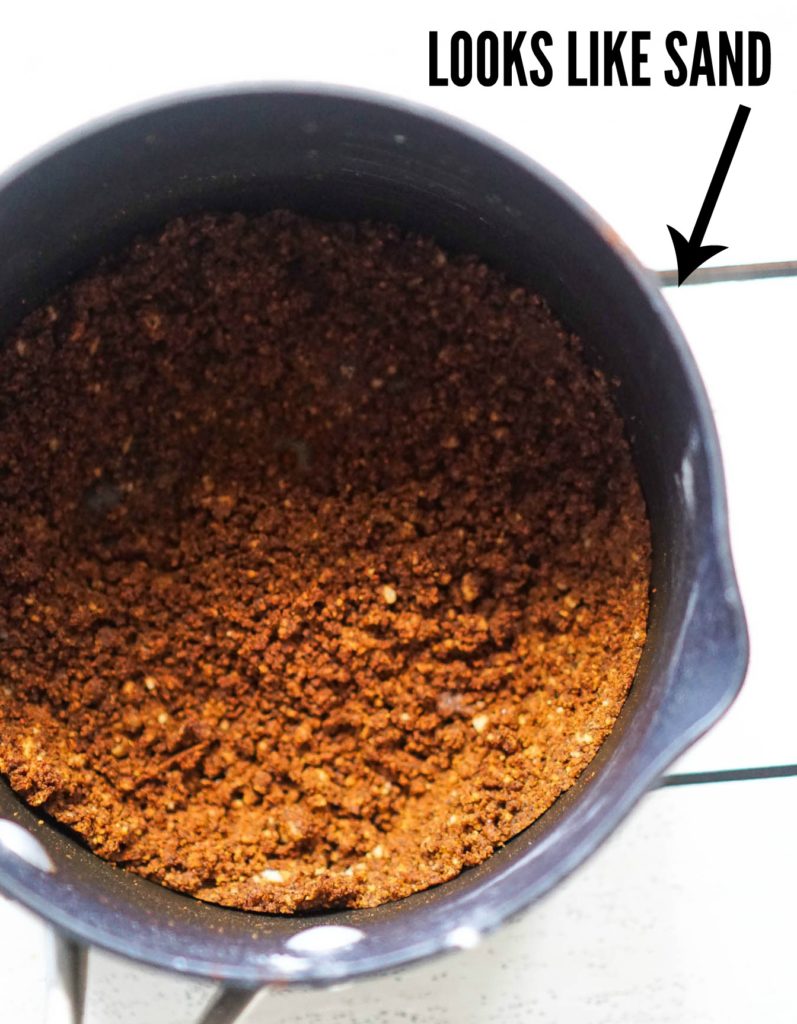 The spices and roux come together (resembling thick sand), and toasts for a minute before cold chicken broth is whisked in and brought to a simmer. Technically we're making what you'd call a velouté which is stock thickened with roux, but because of the spices we turned it into a fabulous enchilada sauce.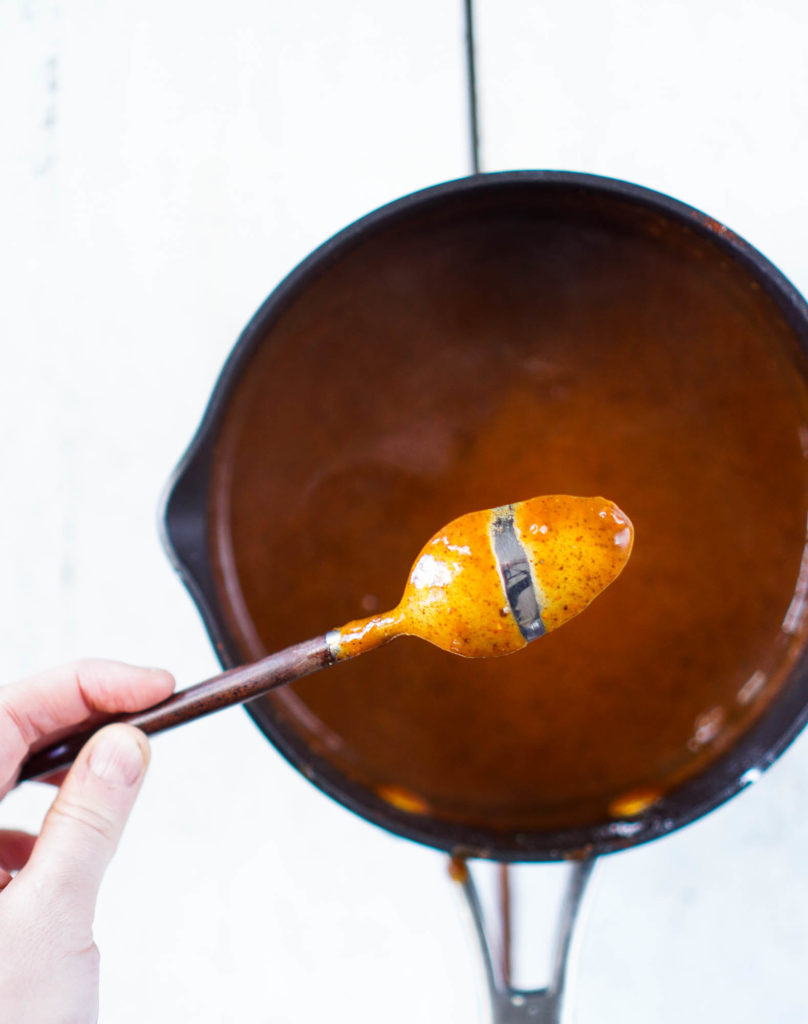 You can use this sauce however you would use enchilada sauce. I like topping it on my enchiladas, layering it with a Mexican casserole, and mixing it with my fillings for fiesta stuffed peppers. Probably my favorite thing to do is combine the sauce with a jar of chopped tomatoes and braise chicken thighs in it. The chicken soaks up all the flavor, then can be shredded and served in the sauce with a side of grilled peppers, beans, and warm tortillas (see recipe here). DROOLING.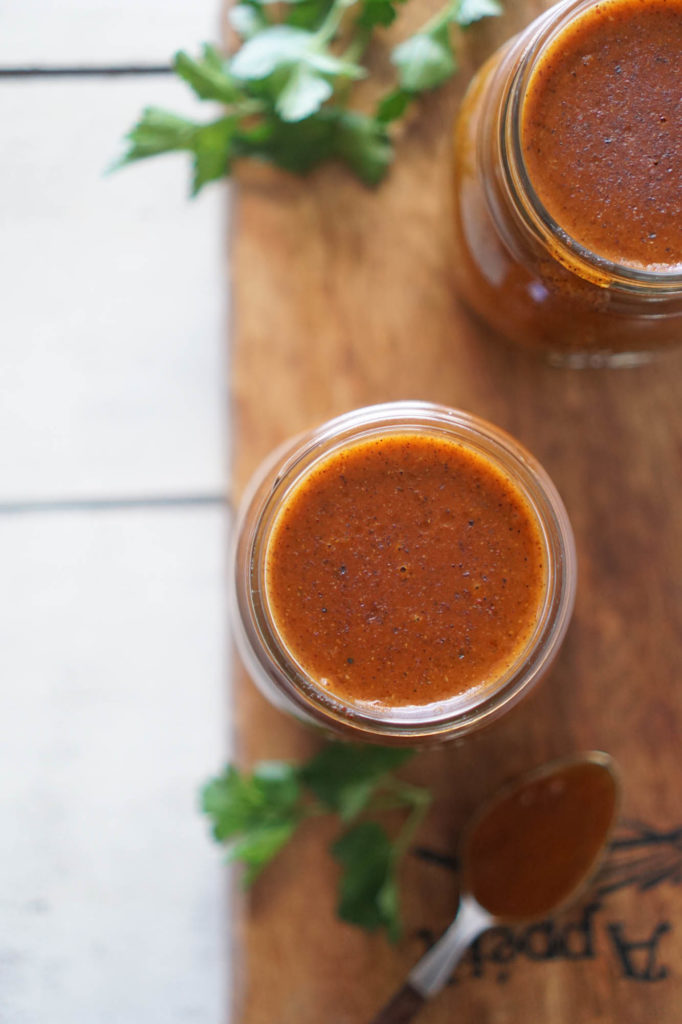 I hope you see how simple homemade enchilada sauce is and skip out on the canned stuff (although in a pinch, the canned stuff works wonders).
Enjoy!
Homemade Enchilada Sauce
2017-03-16 12:45:17
Enchilada sauce made with spices, flour, butter, and chicken stock. Easy to make and tastes much better than canned sauce.
Ingredients
2 tablespoons butter
3 tablespoons flour
2 tablespoons chili powder
1 teaspoon cumin
1 teaspoon garlic powder
1/2 teaspoon black pepper
1/4 teaspoon cayenne pepper (or less for less spicy)
kosher salt as needed
pinch of cinnamon (optional, but totally recommended)
2 cups cold chicken broth (stock works fine too)
Instructions
Heat the butter in a small sauce pan over medium heat. Once melted, stir in the flour until combined. Allow to cook for 1-2 minutes until you no longer smell raw flour (or only smell butter).
Add and mix the seasonings (if skeptical on the cinnamon, hold that for last). Allow the seasonings to toast for 1-2 minutes. The mix should resemble thick sand.
Slowly whisk in the broth or stock, increasing the heat to medium-high. Continue to whisk until it reaches a simmer, then simmer for 3-4 minutes until thick enough to coat the back of a spoon. Add a dash or two of cinnamon, then taste and adjust seasonings as needed. I like to add a big pinch of salt.
Allow to cool, then store in an air-tight container in the fridge for 1-2 weeks.
Notes
The cold stock should prevent any lumps, however if there are still lumps after your mixture has thickened you can whisk them away or strain the sauce.
http://www.vodkaandbiscuits.com/