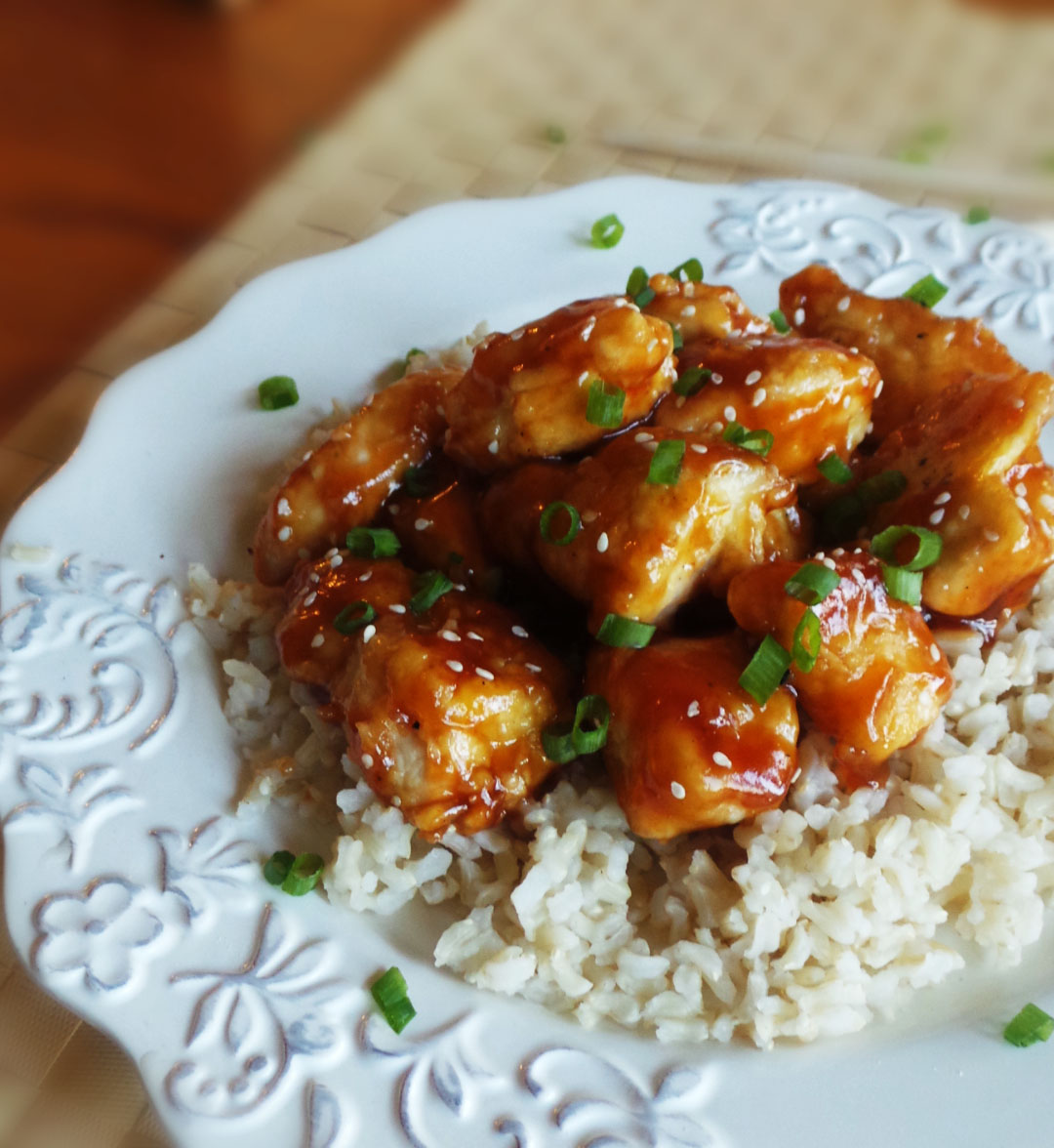 WHERE DO I EVEN START GUYS? This sauce will change your life. You're going to put your local Chinese take-out restaurant out business. Actually don't do that, I need them. Did I mention I'm on a first name basis with the carry-out lady at my favorite sushi restaurant? Something I probably shouldn't brag about.
So in my cooking class we are covering the basis of cooking. Caramelizing bones for a brown stock, making a chicken stock for a Velouté, charring peppers for a coulis, and making pesto with a mortal and pestle. Talk about a workout. After that pesto you best believe I was hugging my food processor when I got home. Each week is something different. One week was stocks, the next sauces, soups, starches, etc. I think so far the most stressful day was the sauces. Prepping, preparing, and presenting five different products will break a sweat. I had less than 15 minutes left to prepare my final formula: sweet and sour sauce. AND GUESS WHAT? 15 minutes was all I needed.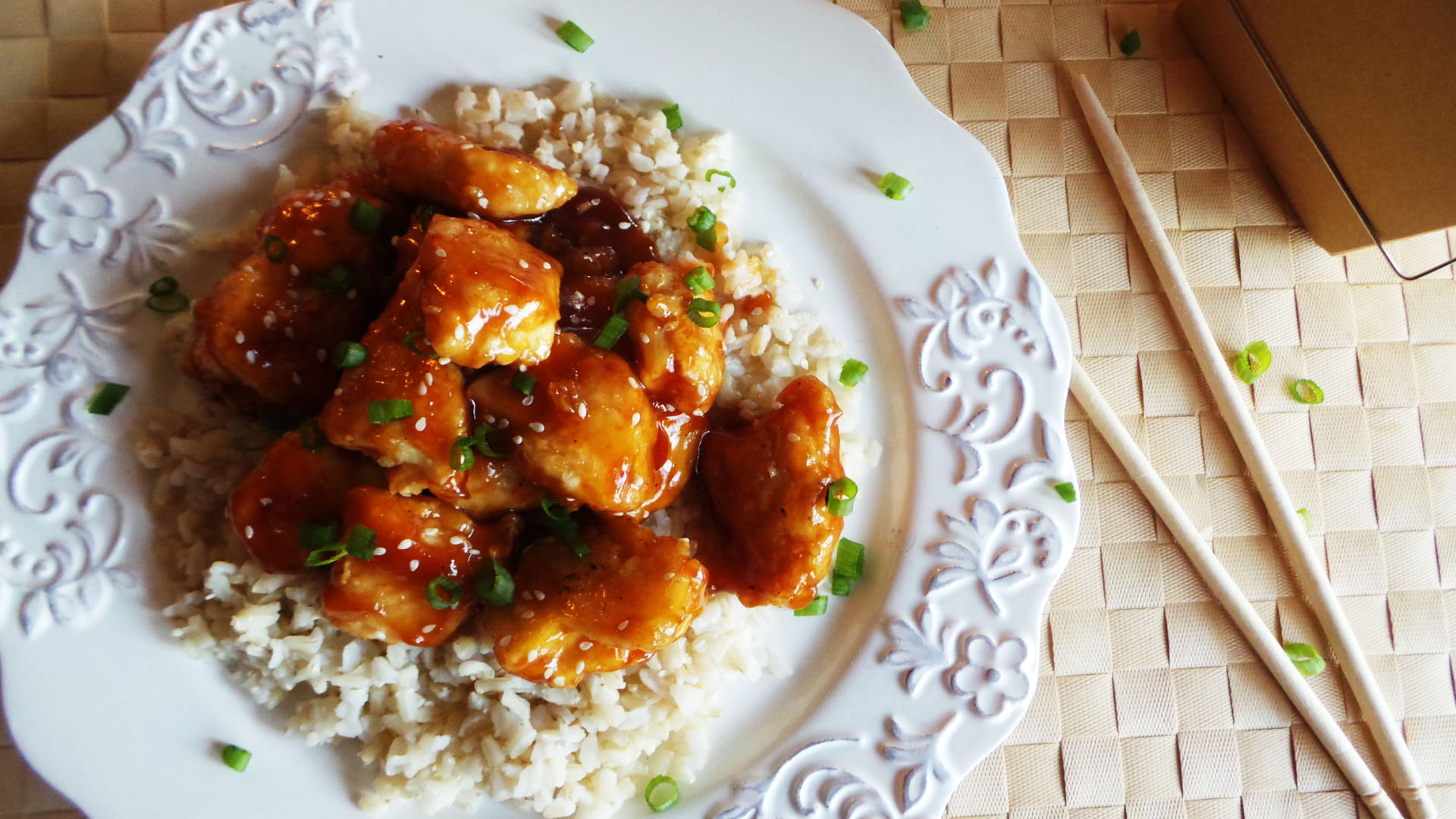 ***There's a trick to this that might come in handy. The sauce requires some ginger. Minced ginger, actually. You can find the ginger root at your grocery store's produce section, use a spoon to scrape the "skin," and use a zester to create a minced shape. You don't even need a knife! It's brilliant. If you like to juice, there's several juices that can be spiced up with ginger. My favorite thing to do is zest or "mince" a handful of ginger and freeze it. You could also take some a freeze it in ice-cube trays with water to make flavorful ice-cubes. How innovative.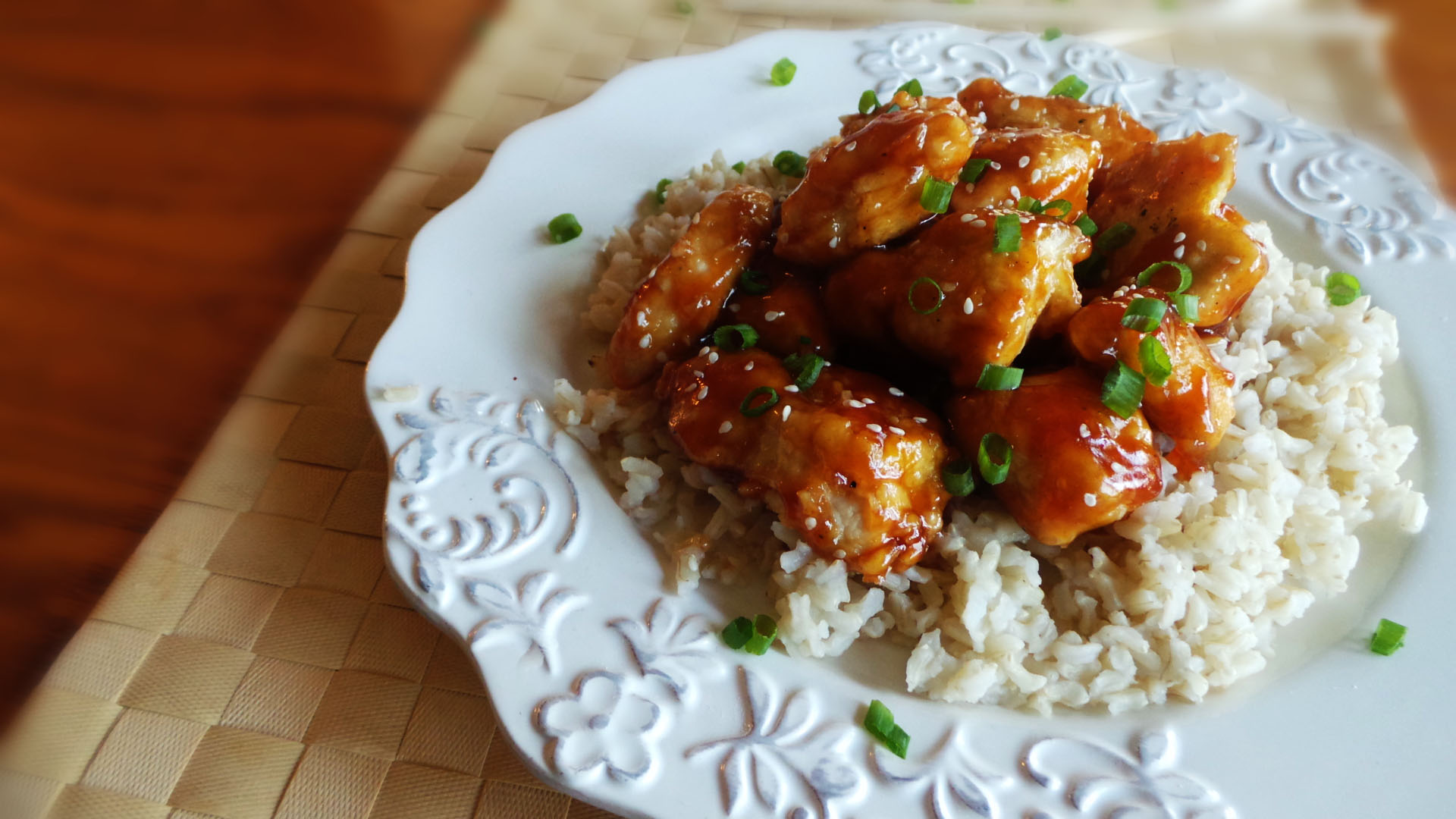 Anyways, I wouldn't change this recipe for anything. It came out perfect. The flavor is outstanding and the ingredients are almost all staple, and if not they're relatively inexpensive. Here you have an affordable sauce that you can double and store in the fridge for your next meal. I'm so excited for you. Go make this. You need it.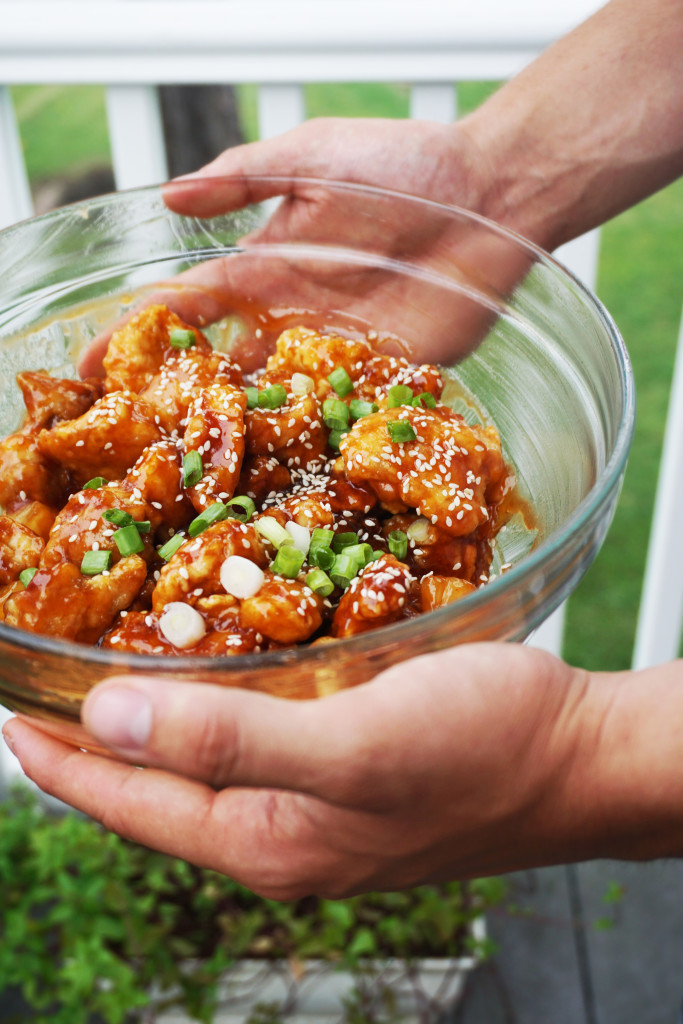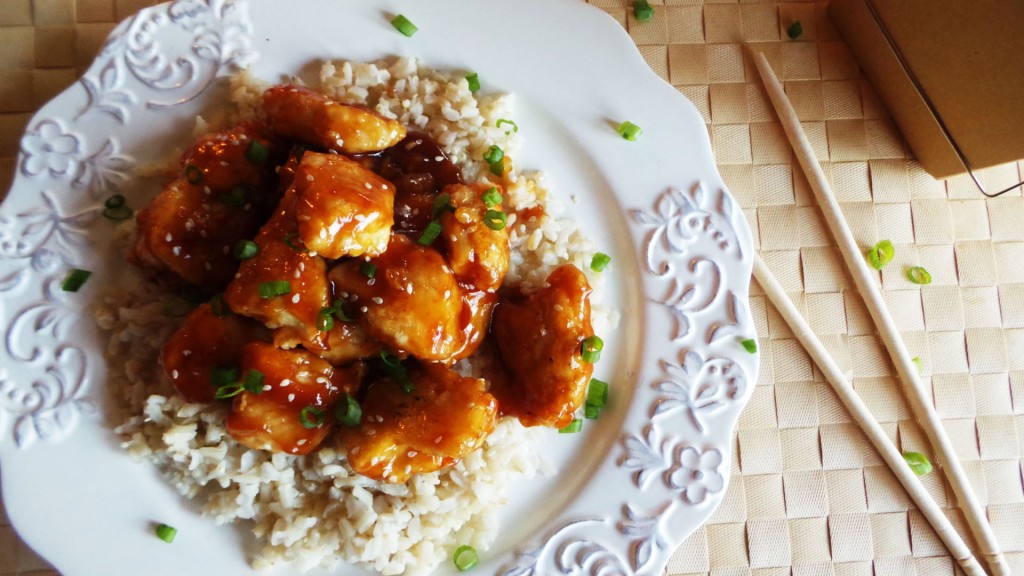 Sweet & Sour Chicken
2013-10-22 18:06:15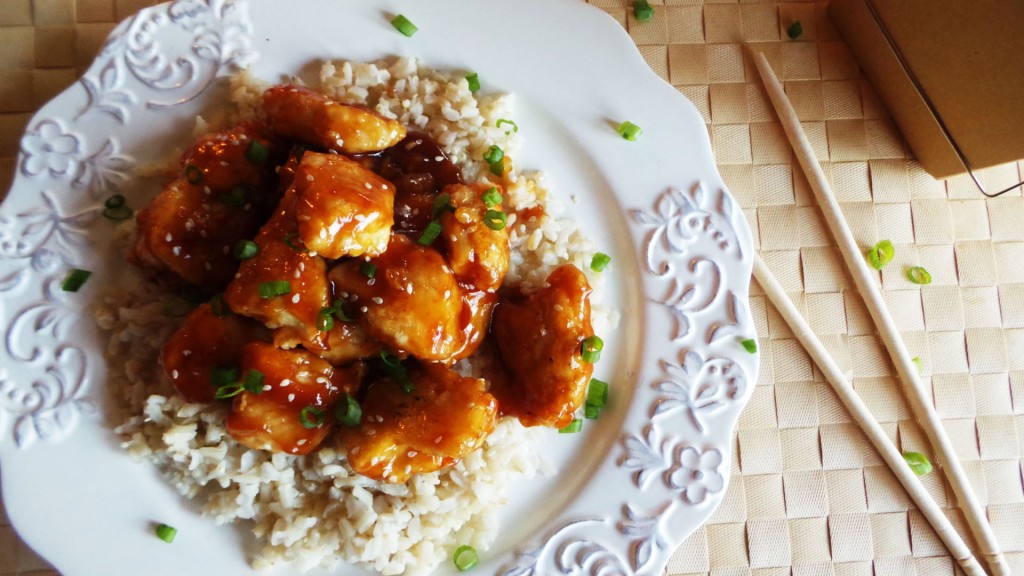 Serves 4
Sweet and Sour sauce can be used for anything from chicken, tofu, to shrimp! This recipe makes enough to fill up one mason jar. Plenty for leftovers!
For the sauce
1 cup granulated sugar
1/2 cup ketchup
1/2 cup pineapple juice
juice of 1 large orange
1/4 cup white vinegar
2 tablespoons soy sauce
2 teaspoons minced ginger
2 teaspoons minced garlic
pinch of red pepper flakes
1/4 cup water
1/4 cup cornstarch
For the chicken
handful of chopped scallions
sesame seeds
1 lb. chicken tenderloins (about 1 package)
1/4 cup corn starch
1/4 cup flour
2 eggs
1/4 cup vegetable or canola oil
For the sauce
Mix the water and cornstarch in a bowl and set aside. Should be a white color, resembling milk. This is your thickening slurry.
Add the remaining ingredients to a sauce pan, stir, and bring to a boil. Reduce the heat to a medium-low and stir in the slurry. Let it simmer for 10 minutes, stir frequently. If your sauce is too thick, thin it out with some pineapple juice.
For the chicken
Cut the chicken into bite size pieces.
Set up your dipping station by whisking the eggs in a bowl and adding the cornstarch/flour mixture to a plate.
Heat the oil in a large pan of medium heat. Once the oil is hot, dip the chicken in the egg then cornstarch/flour mix. Shake any excess flour and place into pan. Using tongs, flip over after 3 minutes on each side or until golden and crispy.
Transfer chicken to a plate coated with paper towels. Once the sauce is finished, gently combine the sauce and chicken to coat the pieces completely. Sprinkle with sesame seeds and scallions. Serve over brown rice or eat plain!
http://www.vodkaandbiscuits.com/
[shopeat_button]