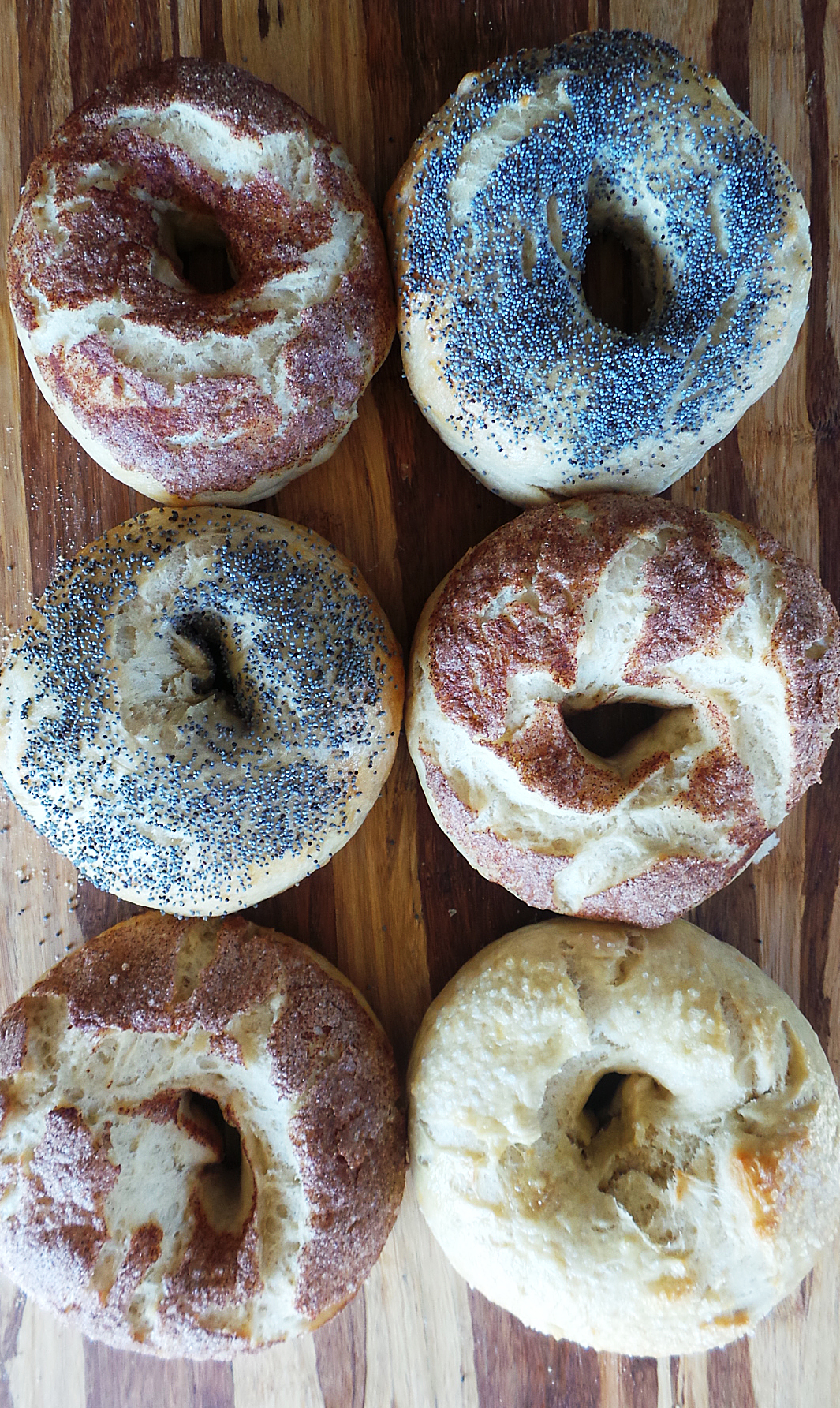 Guess who is going to NYC Super Bowl weekend? Woot Woot! I don't know if I'm more excited for the football festivities or the street food. This is the first time I've ever been to the city when it hasn't been Christmas time, so what is there to do when you can't go see the big tree or pretend to know how to ice skate? I'm the worst girl when it comes to shopping, and I've gotten lost in Times Square way too many times to be amped about the big lights and billboards. Guess that leaves me with food.
Who am I kidding, that's all I do in the city anyways. Last year my mission was to find the best ramen, this year my mission (other than getting a picture with the Lomabardi trophy) is finding the crim-dela-crim of pizza and bagels (if you have any suggestions, hook me up!).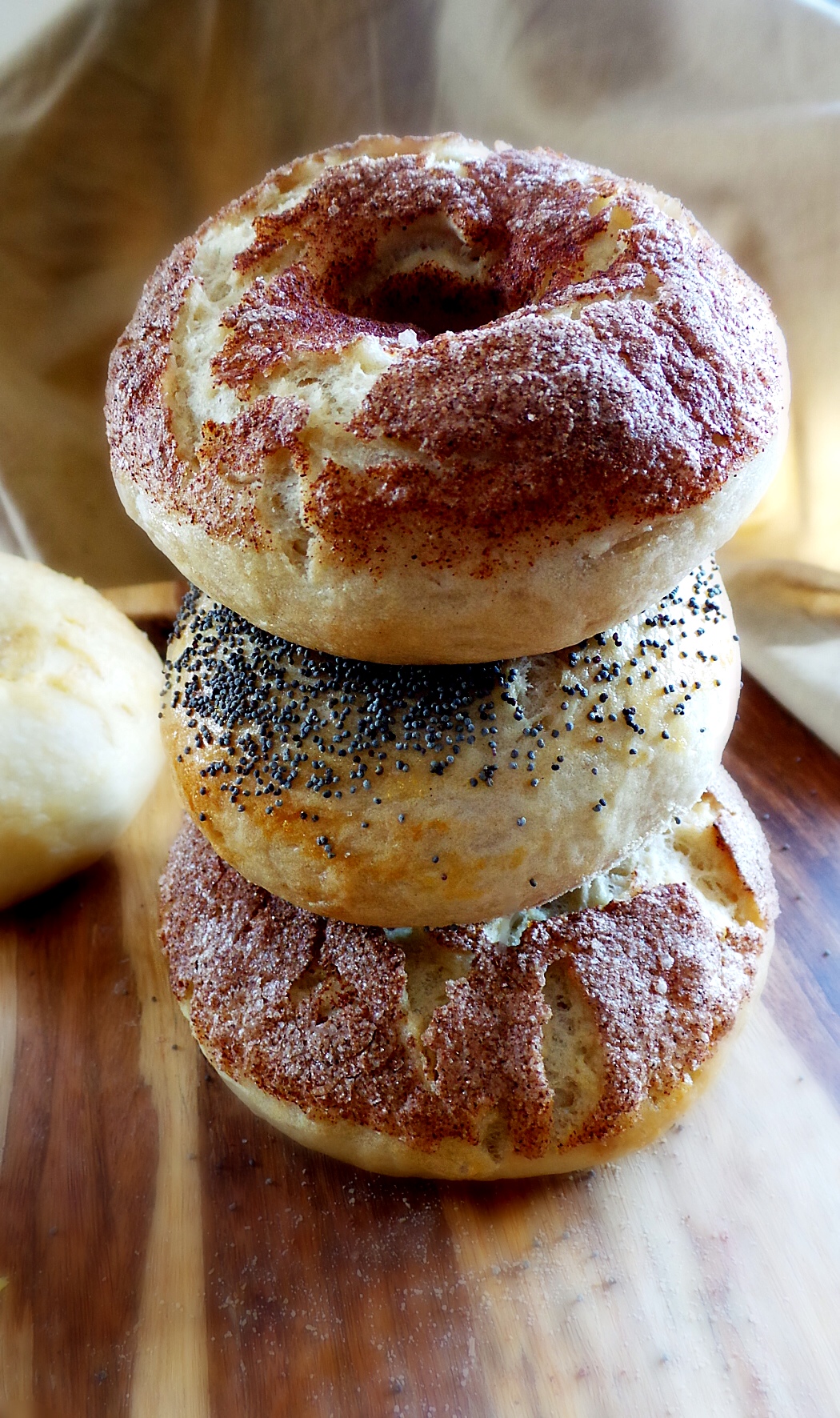 I've been searching for mom-and-pop pizza shops for the last few days, and somehow ended up looking at homemade bagel recipes. I can't be the only one who gets lost on the Internet. I looked at a few, read the reviews, and found that some recipes called for honey, while others did not, and some required the dough to rest overnight, while others only an hour. I decided to use this New York-Style Bagel Recipe from The Sophisticated Gourmet. Turns out this recipe (as well as many others I found) originated from Ultimate Bread, so apparently it's a credible cookbook that just may be added to my collection.
I followed this recipe to a T. I'm not the best baker and definitely an inexperienced bread baker, so I didn't want to miss a thing. The recipe was a little lengthy, but overall simple. I broke down each step with how long it took me/what I would have done differently. Refer to Sophisticated Gourmet's recipe for pictures of the process, because as you will see – I'm not the best when it comes to dough. In fact, everyone in baking class was impressed with how horrible I was at rolling dough balls. These were actually fun to make (and didn't need to rest overnight), so call your best friend, put on The Office, pour a glass of wine, and stay up late to make New York-Style Bagels 🙂
These bagels require pantry ingredients (salt, sugar, bread flour, active dry yeast, and water), so they were verrry inexpensive to make.
You can jazz these up any way you'd like. I used what I had on hand: kosher salt, sesame seeds, poppy seeds, sugar & cinnamon. Next time I'll experience with blueberries, rosemary, and maybe dried onion!
The dough did not have to sit over night, but by the time the entire proofing process ended, it was well over 90 minutes. I broke it down here:
1. Activating the yeast – 5 minutes
2. Mixing the dough – 3 minutes
3. Kneading the dough – 10 minutes
4. Letting it rise – 1 hour
5. Punching down/relaxing – 10 minutes
6. Shaping the dough – 10 minutes
7. Relaxing – 10 minutes
8. Boiling – 5-8 minutes
9. Topping/baking – 15-20 minutes
As you can see the process is a little lengthy, but wellll worth the end results. Invite friends over, lay out a topping station, supply some wine, and host a bagel party!

[shopeat_button]