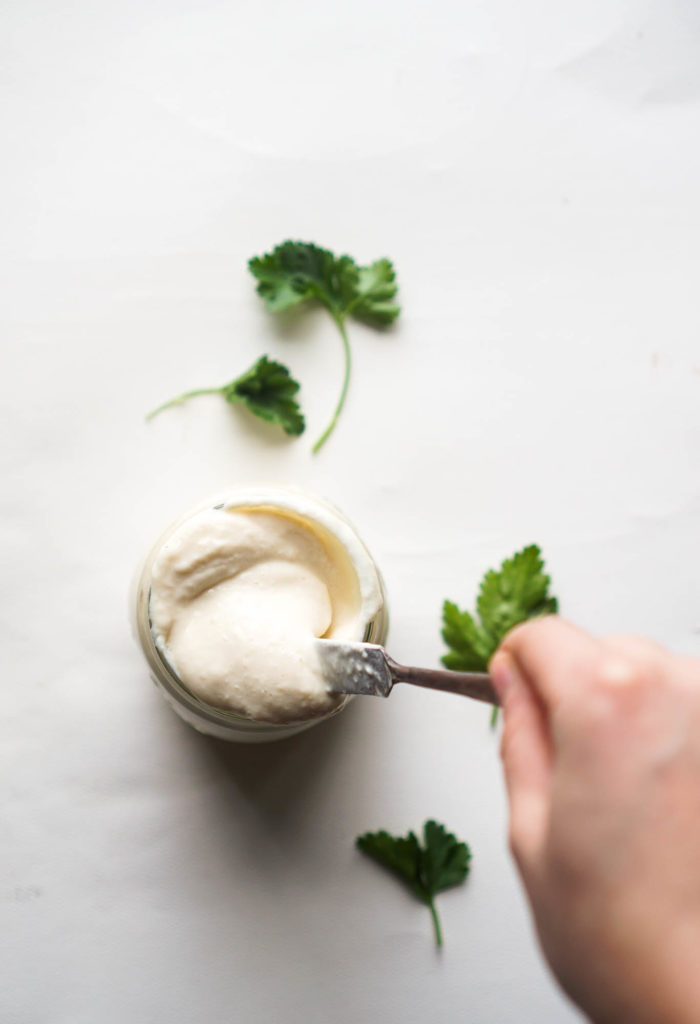 Faux aioli, or as one of my readers said fauxioli.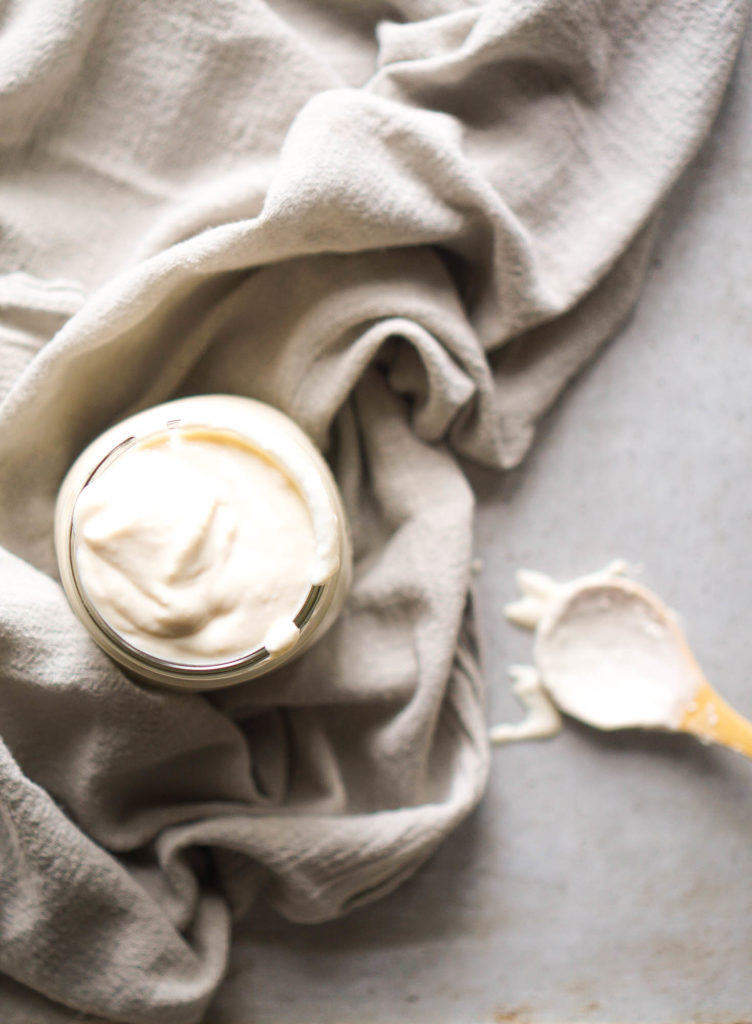 A garlicky tofu-y spread that I've been using as a topping for sandwiches, burgers, and as a dip for pretzels and veggies. I love tofu and if you're right there with me, you're going to love this vegan deliciousness.
Over the next two weeks I'll be sharing a few recipes from a recent favorite (but oldie) cookbook, The Moosewood Cookbook: 40th Anniversary Edition
by the ever so talented Mollie Katzen. I'll explain more later this week, but I want to get a head start with this sauce which you'll be seeing in my next recipe.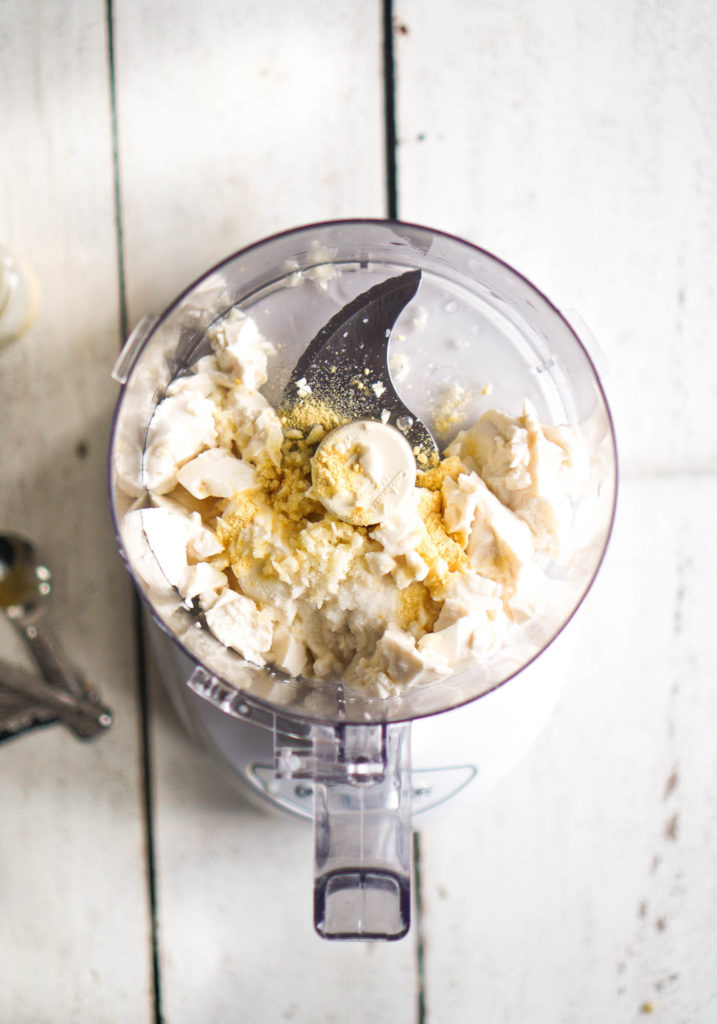 What I love about this is the million of things you can do with it. Throw in some lemon and fresh herbs, chives, horseradish, hot sauce, or minced cucumbers with dill and lemon for a faux tzatziki.
This version is basically the "plain" with nothing but silken tofu, garlic, dry mustard, and cider vinegar. It all gets blended up in your processor or blender, and you can of course adjust the ingredients to your taste.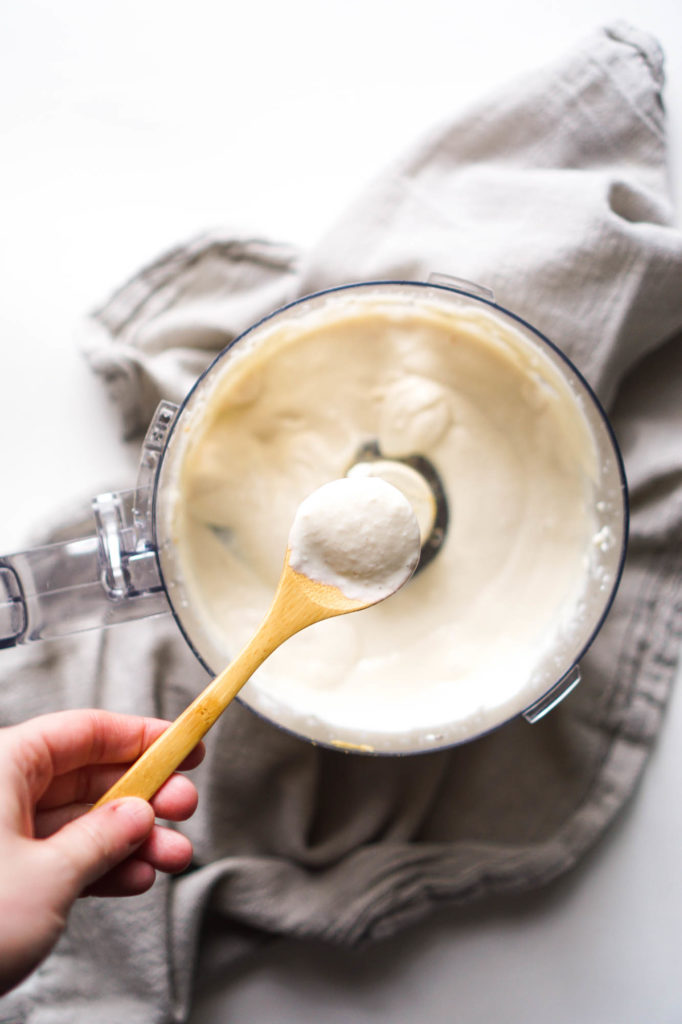 I recommend keeping the plain version in your fridge and jazzing up a bit at at time as you use it. This stuff keeps in your fridge for a few weeks, so it's perfect for meal prepping in the beginning of the week.
The base is tofu so you can obviously taste it no matter what way you jazz it up. I would not recommend this if you don't like tofu, however it is so inexpensive it won't hurt to try!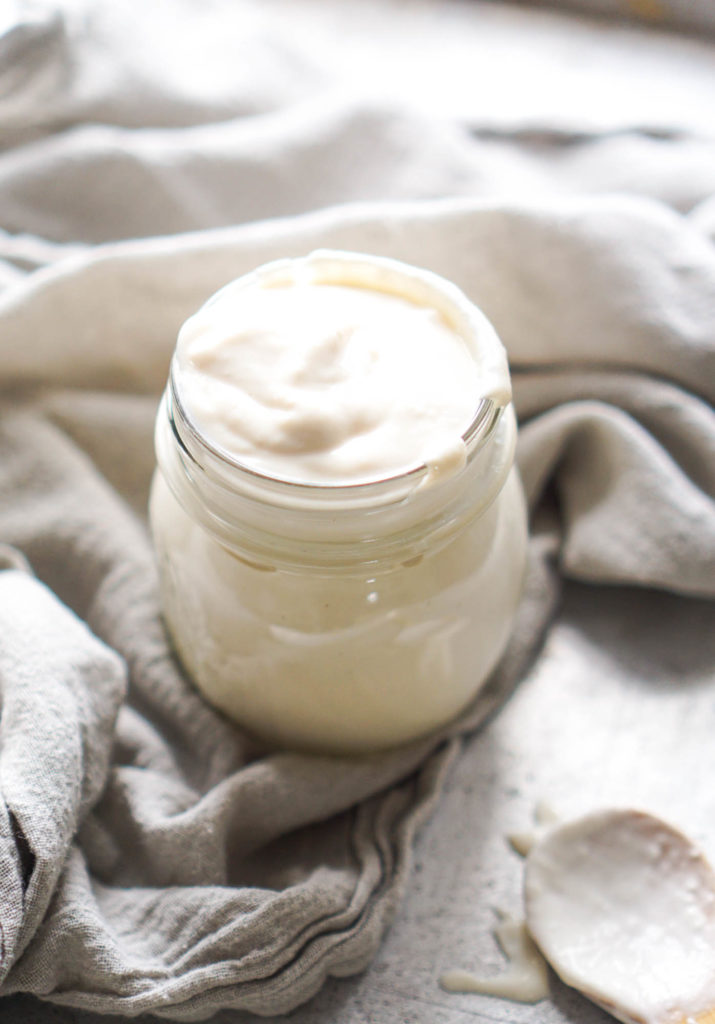 Vegan or not, you're gonna love this. Enjoy!
Faux Aioli
2017-03-13 16:28:25
Vegan aioli made with silken tofu and flavored with garlic, dry mustard, and a touch of vinegar. Perfect for sandwiches, spreads, or a dip for vegetables. Can be jazzed any way you prefer too!
Ingredients
16 oz. silken tofu (typically one package)
2-3 garlic cloves, finely minced (less or more if desired)
3/4 teaspoon salt
3/4 teaspoon dry mustard
3/4 teaspoon apple cider vinegar
optional: chopped herbs, horseradish, chives, lemon juice, hot sauce, etc.
Instructions
Drain the tofu and place in a food processor or blender. Add remaining ingredients and blend until smooth. Taste and adjust ingredients as necessary.
NOTE: I added 3 cloves of minced garlic for a strong garlic flavor. I recommend adding a little at a time, tasting and adjusting as needed. You can jazz this up with herbs, horseradish, lemon, or any ingredients as desired. This would make a delicious tzatiki with cucumber, dill, and lemon.
Adapted from Moosewood Cookbook
Adapted from Moosewood Cookbook
http://www.vodkaandbiscuits.com/