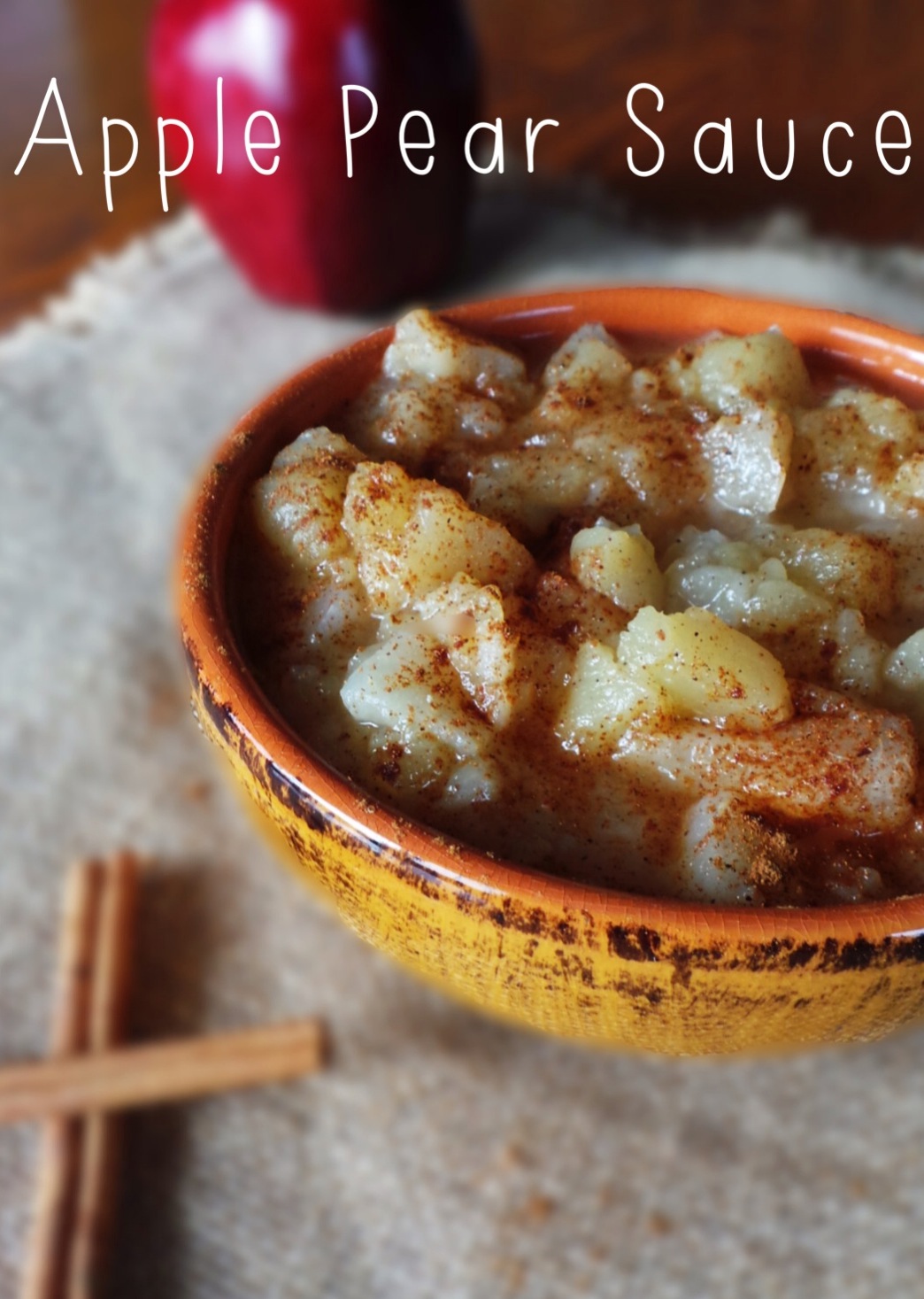 Guess what! My first semester of culinary school is done-zo! One down, three to go. Although I absolutely love it, these next six weeks will be a lot of relaxin', a heck of a lot less laundry, and more manicures. Oh man do I miss having my nails painted. I also plan using the next few weeks to apply alll that good stuff I learned the past two and a half months. You know what else happened this week? Apple-pear sauce.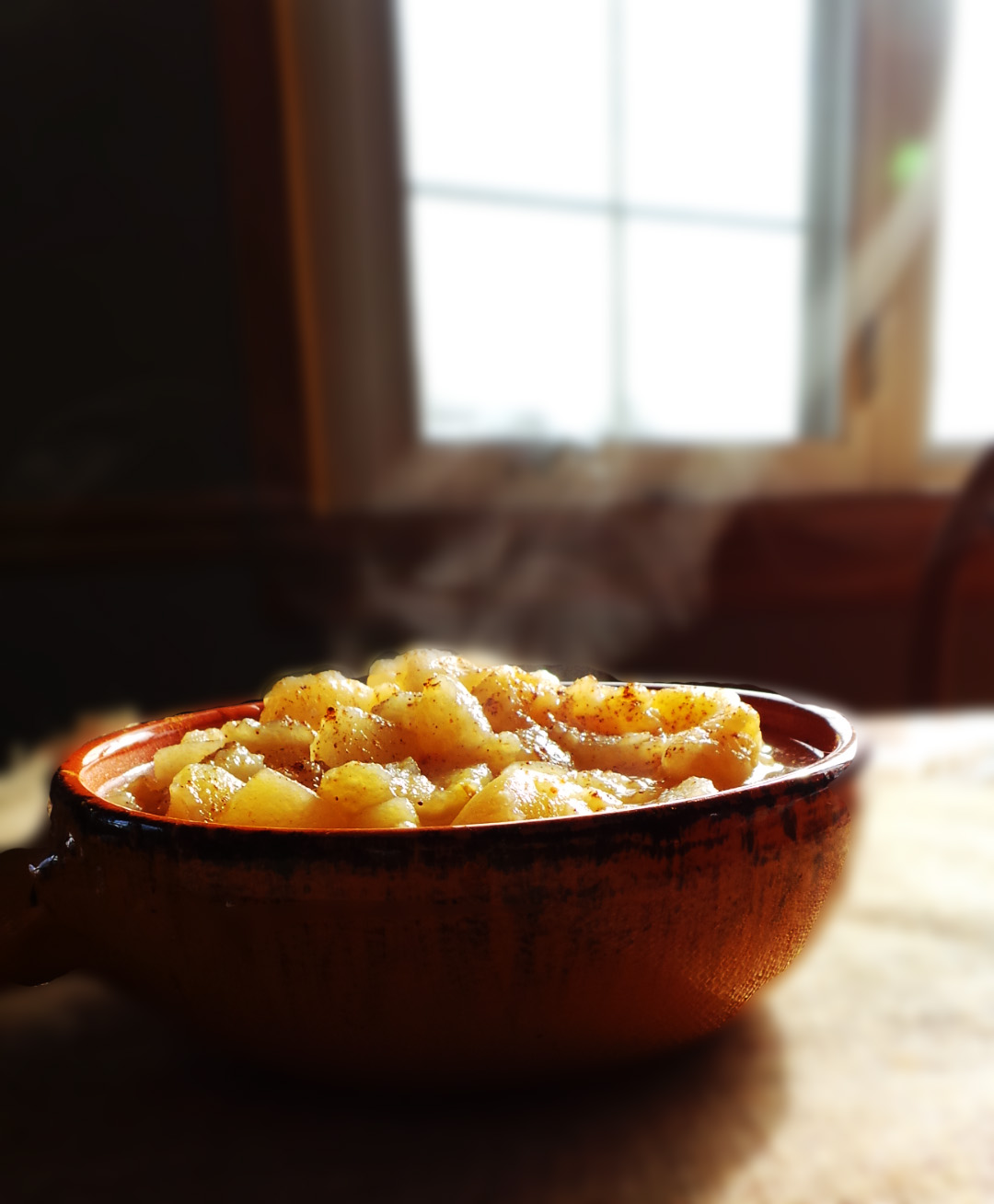 It's applesauce with pears. It's awesomesauce. The other day my dad called me up asking if I needed anything from the store, and what I thought would be a small bundle of fruit, turned out to be a wholesale sized bag of apples. What the hell am I going to do with all of these apples? I am still trying to figure that out. Apple pie is always an option, but I did just make a deep-dish apple compote for Thanksgiving. Do I reallllly want pie again? Of course I do what kind of question is that. I do plan on making another pie, maybe I'll even blog it, but this time I was in the mood for some applesauce. You know after making your first batch of applesauce it'll be hard to ever buy it from the jar again. It's so easy it hurts. I wanted to switch it up and add some pears because why the heck not?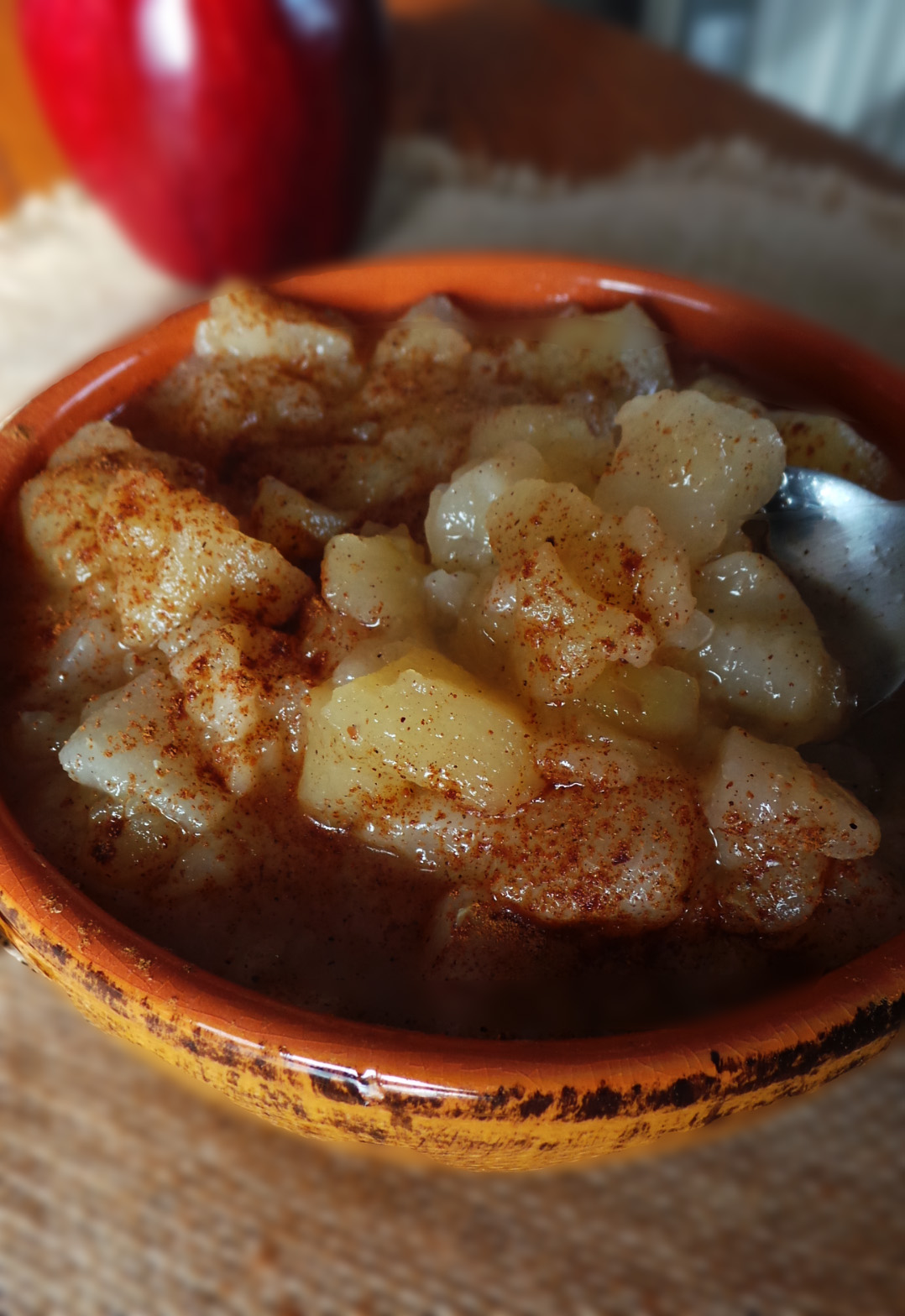 There are so many ways to make applesauce. I've cooked halved apples in a cast-iron skillet then mashed em' up in a food mill and I've also slow cooked them in a large pot. I've never done the crockpot style, but I hear it's just as good. You can do whatever option you'd prefer, but the recipe I'm giving you is cooked on the stove in a large saucepan. I used three apples, three pears, cinnamon sticks, nutmeg, lemon juice, and just a little sugar. Depending on the fruit you use you may not even need to add sugar. This made roughly two cups, which is plenty for me to enjoy before bed and spare for another recipe, which you'll have to stay tuned for 😉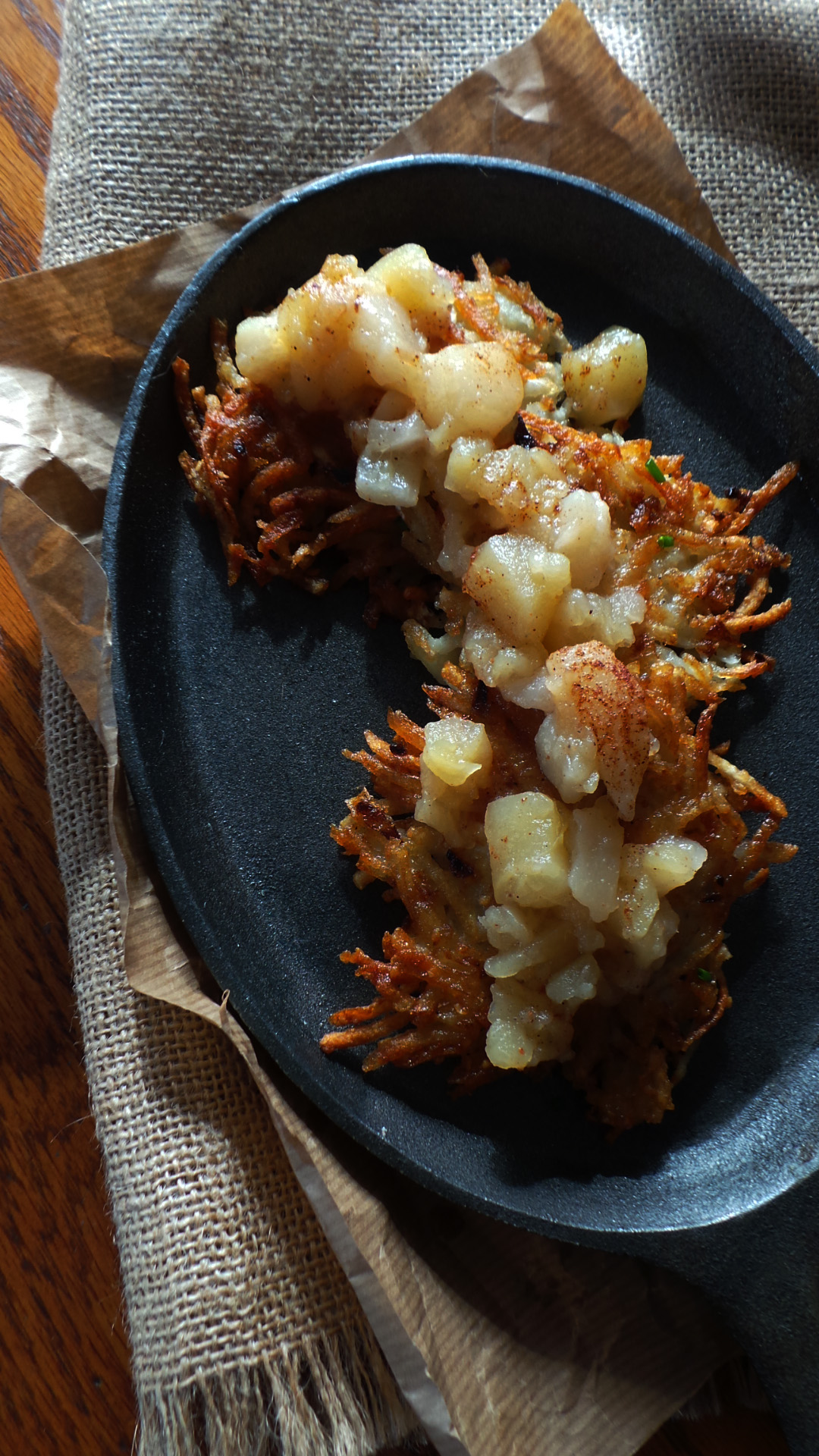 *Update*
That recipe I told ya to stay tuned for….POTATO LATKES!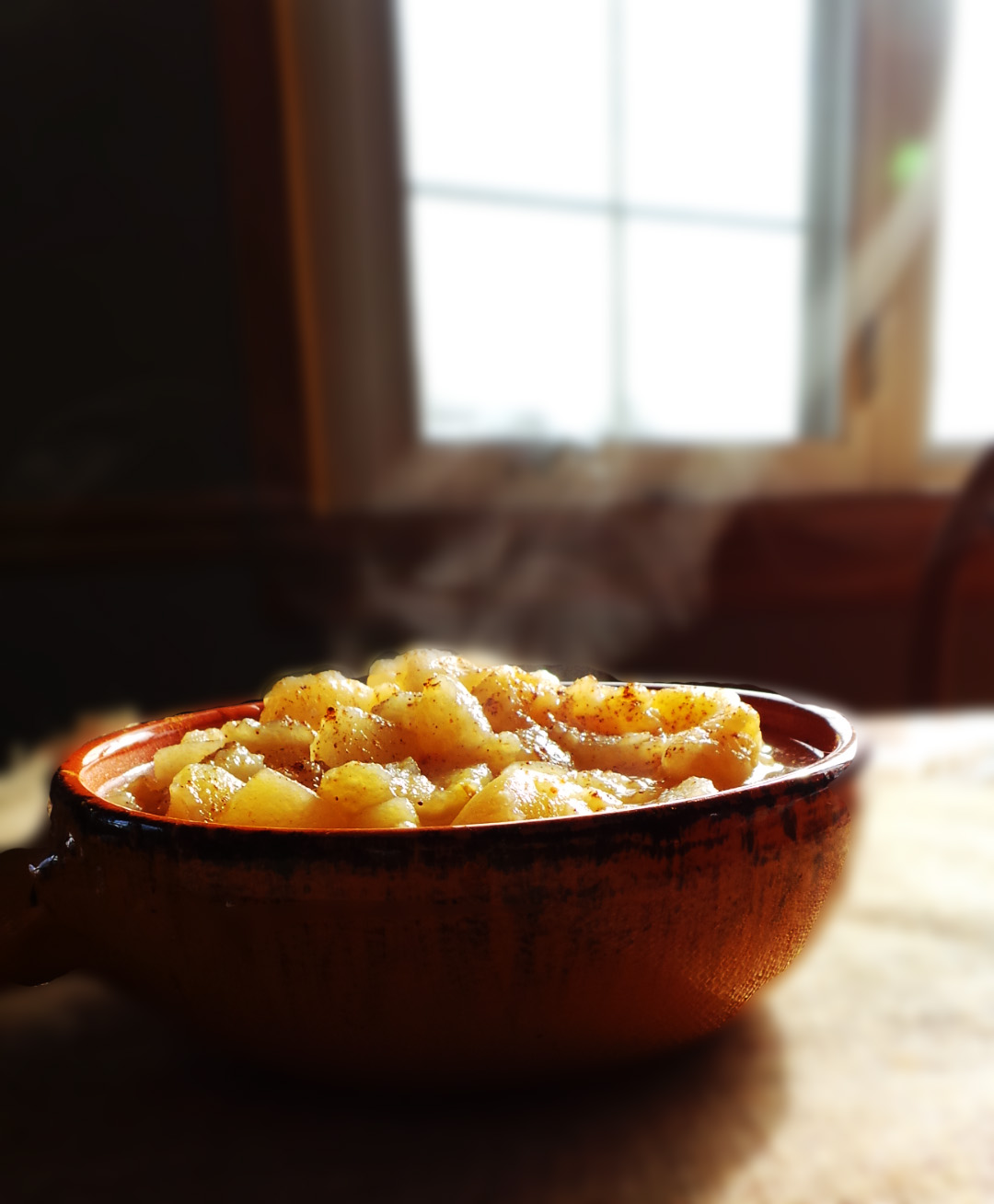 Apple-pear Sauce
2013-12-12 14:56:52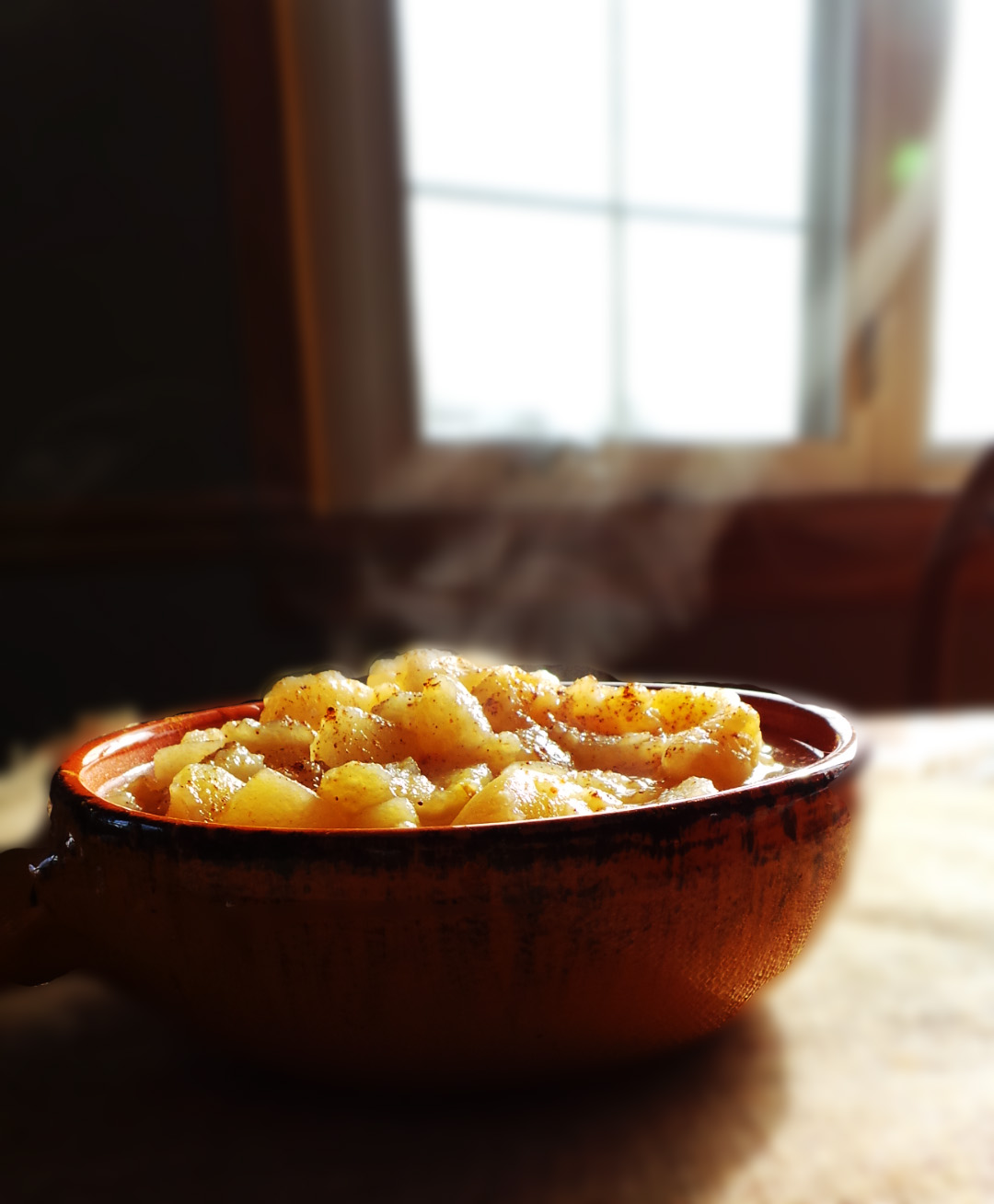 Ingredients
3 red apples of choice - peeled, cored, chopped 1/2" pieces
3 ripe pears - peeled, chopped 1/2-1" pieces
2 cinnamon sticks
1 T. fresh lemon juice
1/2 t. nutmeg
sugar as needed
1/4 c. water
Instructions
Place all the ingredients in a large pot and bring to a boil. Reduce the heat to medium-low and cover for about 30 minutes. Make sure to keep an eye on the sauce and to stir frequently. The apples should be soft and golden when finished. Your nose will tell once it's done, trust me.
Taste and add sugar if needed (I start with about a tablespoon).
Remove cinnamon sticks.
For a smooth sauce, beat with a whisk or run through a foodmill. I like mine chunky.
Notes
I cut the pears a little larger than the apples, since the fruit is softer and will cook faster.
Sprinkle with some ground cinnamon before serving.
http://www.vodkaandbiscuits.com/