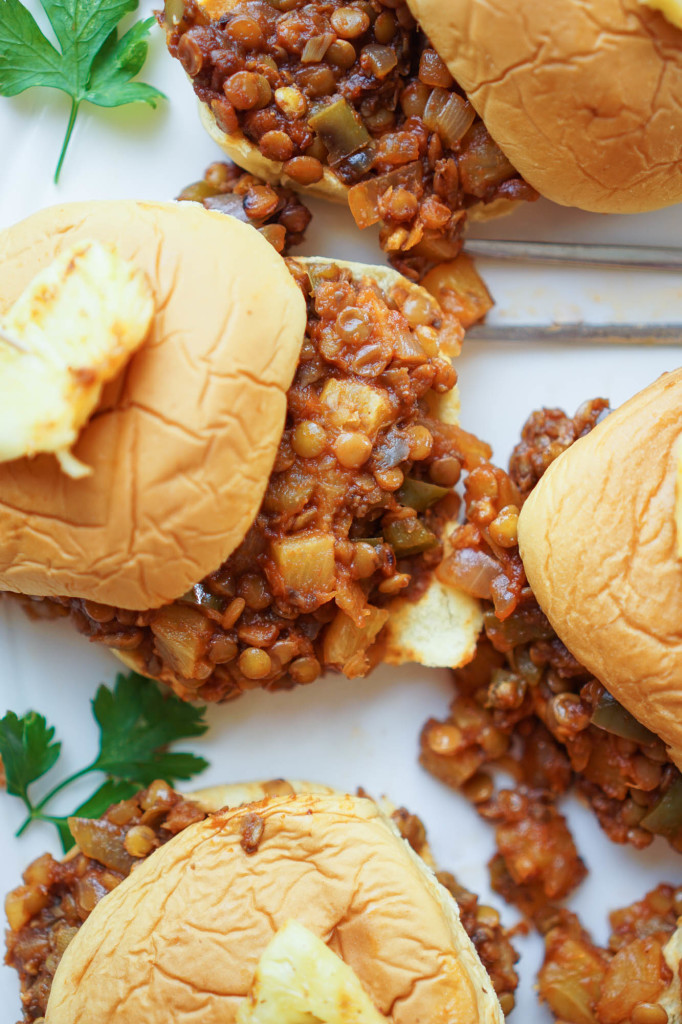 I've been MIA lately and for once it's not because of work. Right now I'm typing this on my floor sitting on a stack of perfectly folded clothes drinking my coffee getting ready for a big day because in T-minus 24 hours Scott and I are moving!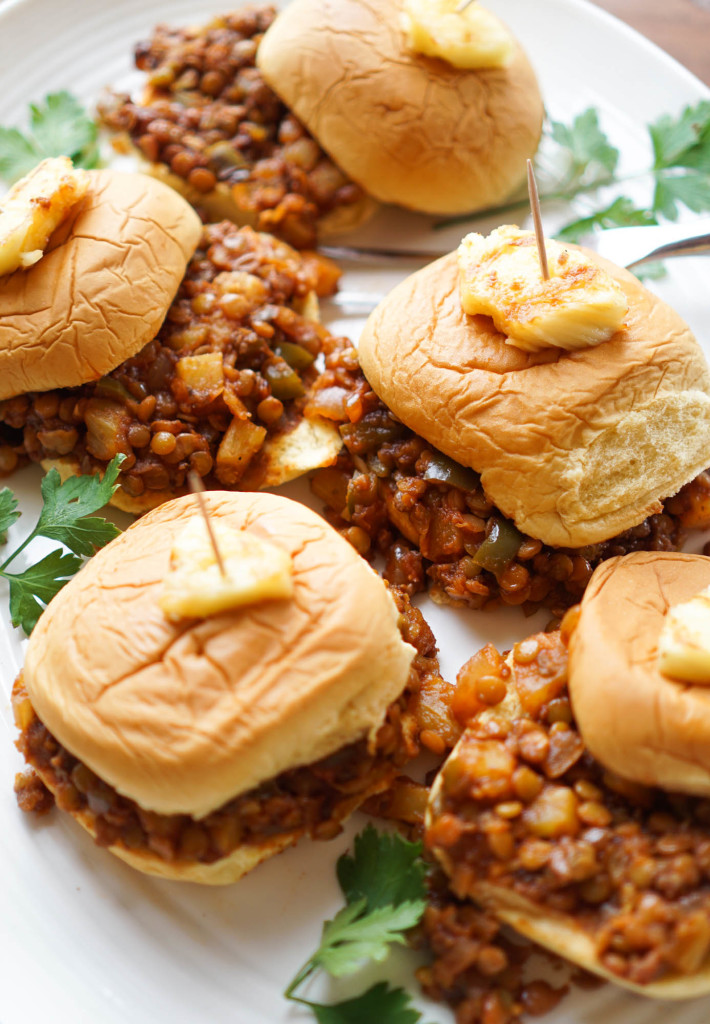 July 21st was just a big ol' circle on our calendars hoping and counting down for the day to come and it's finally here. Before I get all sappy, let's talk why you're really here. Hawaiian Vegan Sloppy Joe. Can I first start off by saying every time I've typed the title of this recipe I've hit the "H" instead of "J" in Joe. Good thing I've caught that or you'd be questioning what type of food blog this really is.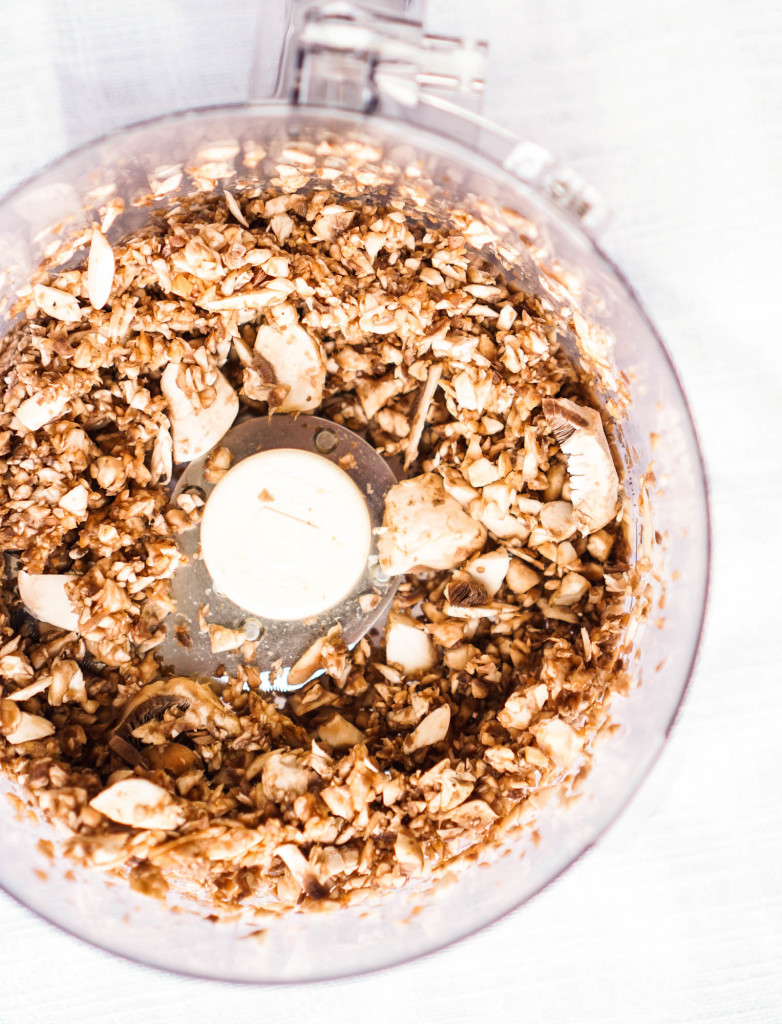 I discovered this recipe back in college with my first Chloe Coscarelli cookbook, Chloe's Kitchen. Chloe is a vegan chef and her recipes are inspiring. The variety of her recipes plus the intense flavors will make alllll the eaters hungry and leave without thinking of meat. I've made this several times on many different occasions and when I finally whipped this up for the blog, my dad hovered over and was like "oh is that that special stuff?"
Me: special as in vegan?
Dad: what's a vegan?
Me: go away
Dad: *gets on phone to call brother* hey, lindsay's cooking that good vegan stuff again if you want to come over for dinner.
Seriously guys, I did make this for dinner one night with the intentions of snapping pictures for the blog AND I picked up a London Broil for those in my family (dad) who gets scared of things like cilantro, let alone plant-based meals. If you haven't been introduced to Bruce yet, trust me you will.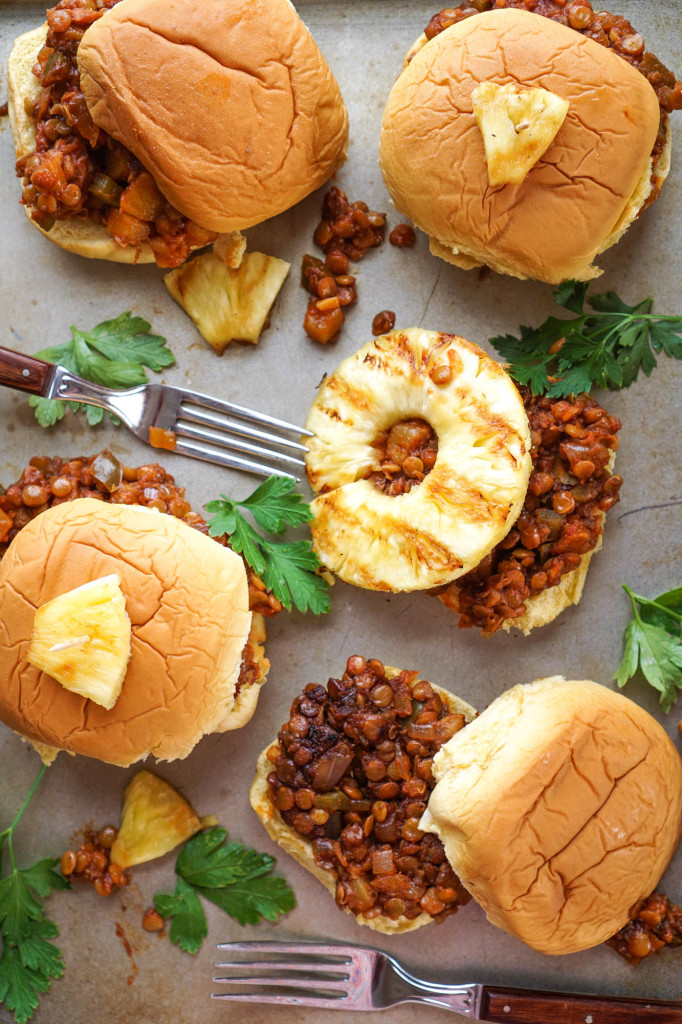 Needless to say the London Broil was not the star on the dinner table. Everybody in my house loves the sloppy joes and really what's not to love?
Lentils mixed with mushrooms, onions, bell peppers, and garlic flavored with spicy red pepper flakes, soy sauce, brown sugar for a touch of sweetness, pineapple for citrus, and tomato sauce. The most time consuming part of this recipe is chopping everything up because after that it's throwing it in your pot.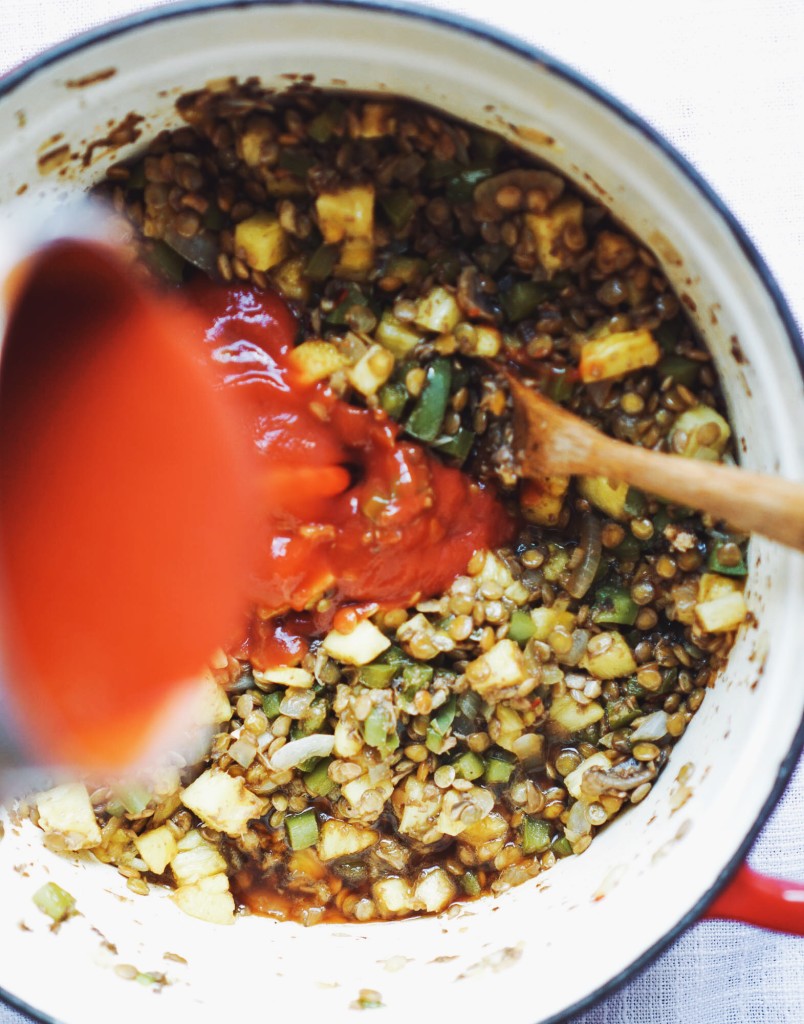 This recipe is something I make for a simple week day dinner paired with a fresh salad or something I'd bring to a cookout. It's SO nice having something at a crowd vegans, vegetarians, and non-veggies can enjoy.
If you want to switch it up, omit the mushrooms & lentils and add cooked ground turkey instead.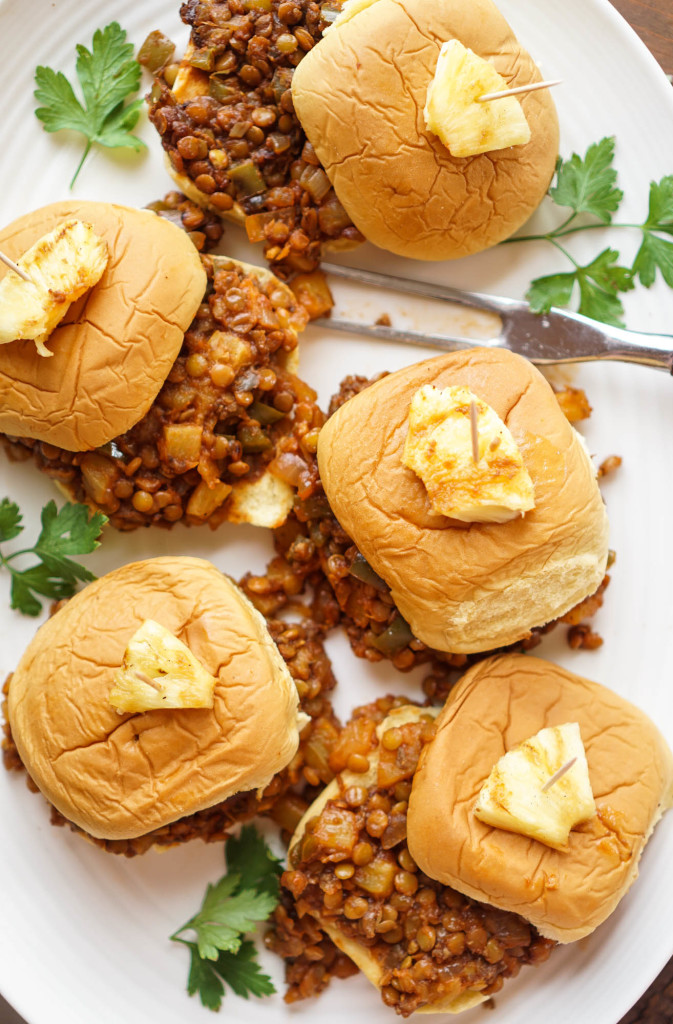 It's fresh, it's fast, it's healthy, and it's full of spicy, sweet, and comfort. Puhlease let this be your next meal, vegan or not. Imma' go finish packing and probably live on carry-out these next few days. Scott, if you're reading, congratulations on buying the home that is so perfect for you. I can't wait to share these moments with you, and readers, I can't wait to show you pictures!
Enjoy!
Hawaiian Vegan Sloppy Joe
2016-07-20 08:05:18
Serves 10
Hawaiian Sloppy Joes' made vegan with lentils,mushrooms, and pineapples. This meal is comforting, full of flavor, and easy to prepare making it the perfect week day summer meal.
Ingredients
olive oil as needed
1 yellow onion, small dice
1 green bell pepper, small dice
2 cloves garlic, minced
8 oz. button mushrooms, finely chopped in food processor
1/2 teaspoon salt (garlic salt if possible)
1/4 teaspoon black pepper
pinch red pepper flakes
1 cup cooked lentils*
1 cup diced pineapple*
1/4 cup low sodium soy sauce
1/4 cup light brown sugar*
1 tablespoon apple cider vinegar
14 oz. can tomato sauce
1 pack potato rolls
Instructions
In a large pot (I used Dutch Oven), heat 2 tablespoons olive oil over medium high heat. Add the onions and peppers and cook until onions are translucent and peppers are soft, about 4-5 minutes.
Add the garlic and cook until fragrant, about 45 seconds.
Add the mushrooms and continue to cook until mushrooms become soft, another 5-6 minutes. Season with salt, pepper, and red pepper flakes. Cook an additional minute or two to let the flavors mingle.
Stir in the lentils, pineapple, soy sauce, brown sugar. Mix until incorporated. Add the tomato sauce and vinegar and mix. Reduce the heat to medium and simmer uncovered for 20 minutes.
Taste and adjust seasoning as needed. Allow to cool 10 minutes before serving on potato rolls.
Notes
*lentils are found in the rice isle, typically sold in a bag. Just follow cooking directions found on package. They cook extremely fast and can be done the day before.
*I cheated and bought the pre-cut pineapple rings. I diced half for the recipe and used the other half for a garnish.
*You can substitute the brown sugar for maple syrup
*You can make this non-vegan buy omitting the lentils and mushrooms and using cooked ground turkey
http://www.vodkaandbiscuits.com/