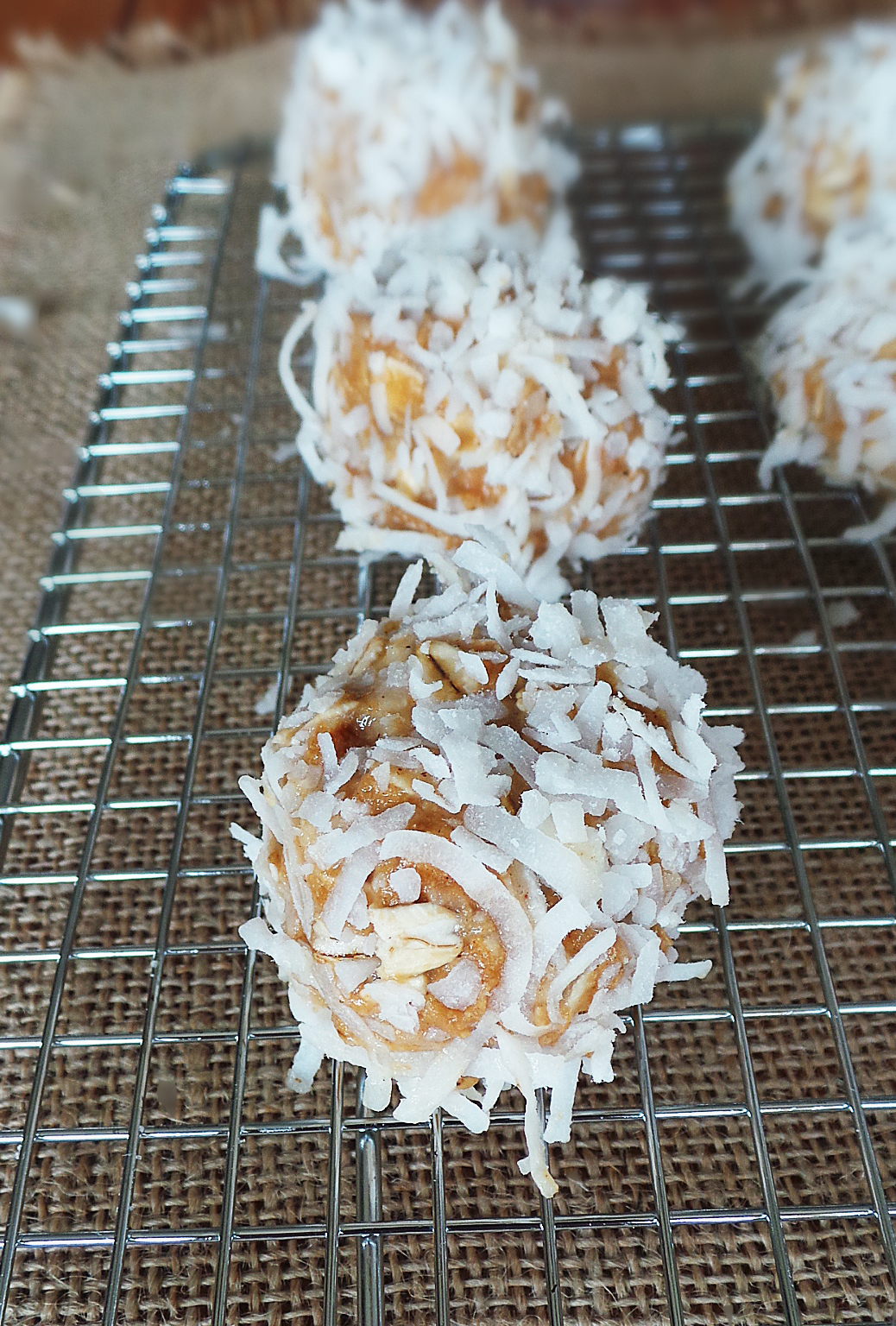 Mondays are horrible. Mondays after a mini weekend vacation are just wrong. Today is my dreadful post-trip Monday and I have not been looking forward to it. As I'm unwinding from my three day trip to Norfolk, Virginia, which was none the less awesome, I'm also preparing for my second semester of culinary school. I'm not quite ready to talk about my 10-hour Wednesday of class.
Since I'm a semester further into the program class will be getting more fast paced, which means more products to make and more snacks to eat. I used my winter break and holiday season to slack off in the gym, so what better of a day to start back at it. I think I could use it after my three days of hoppy beers, garlic knots, and BBQ biscuit sandwiches. No shame.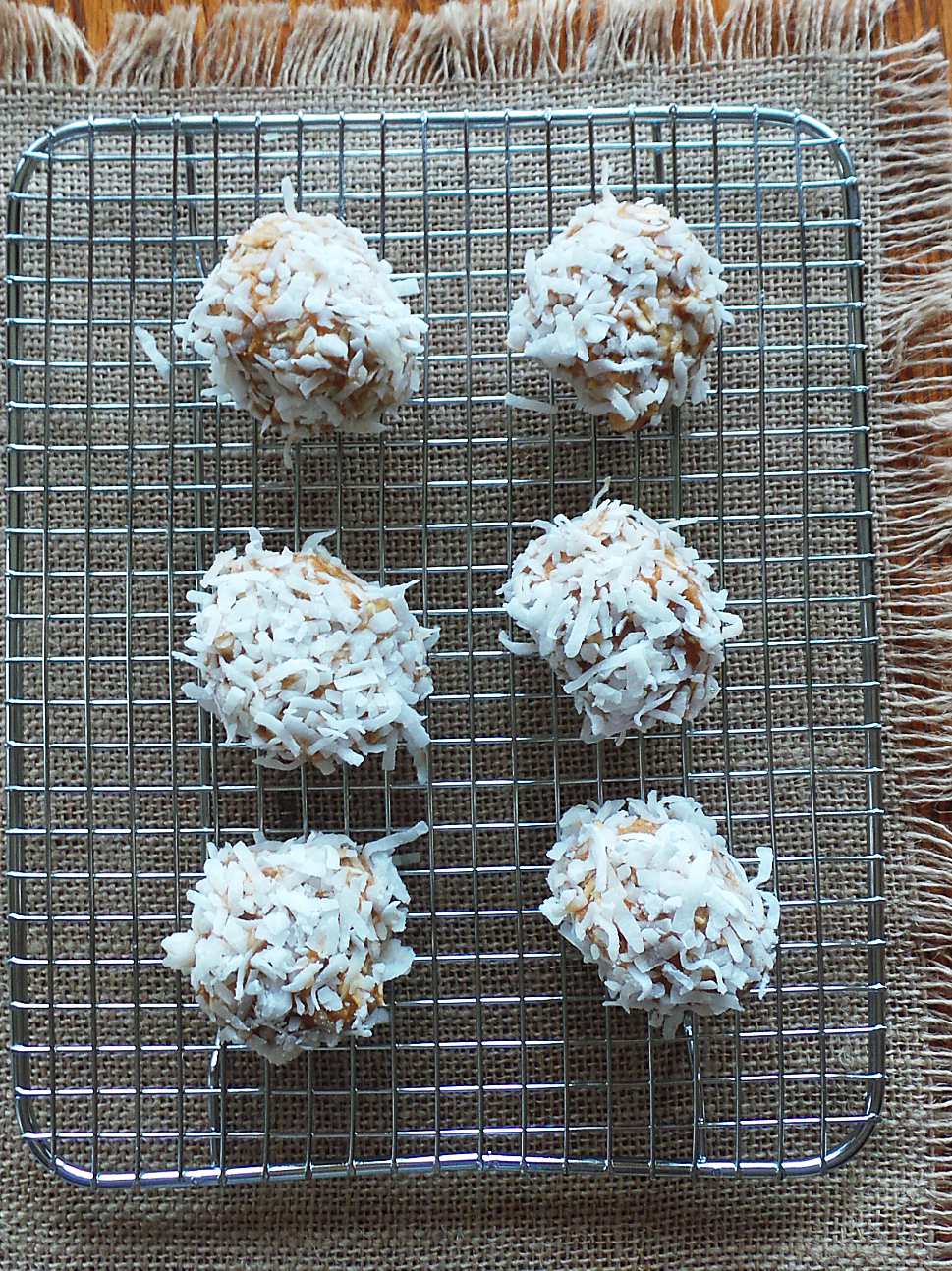 I started a new workout program today which is less cardio and more weights. Thank goodness my best friend knows what she's doing in the gym, because my ideal workout plan involves curls. Cheese curls. With all the strength training, apparently I'm supposed to drink protein drinks. Let me just say, I don't know how you people do the powder-and-water drink. I had to blend it with some fruit to make it some what enjoyable. Anyways, I wanted to make another use of the protein powder and make little snacks. These were inspired by ImmaEatThat's Coconut Oat Protein Bites.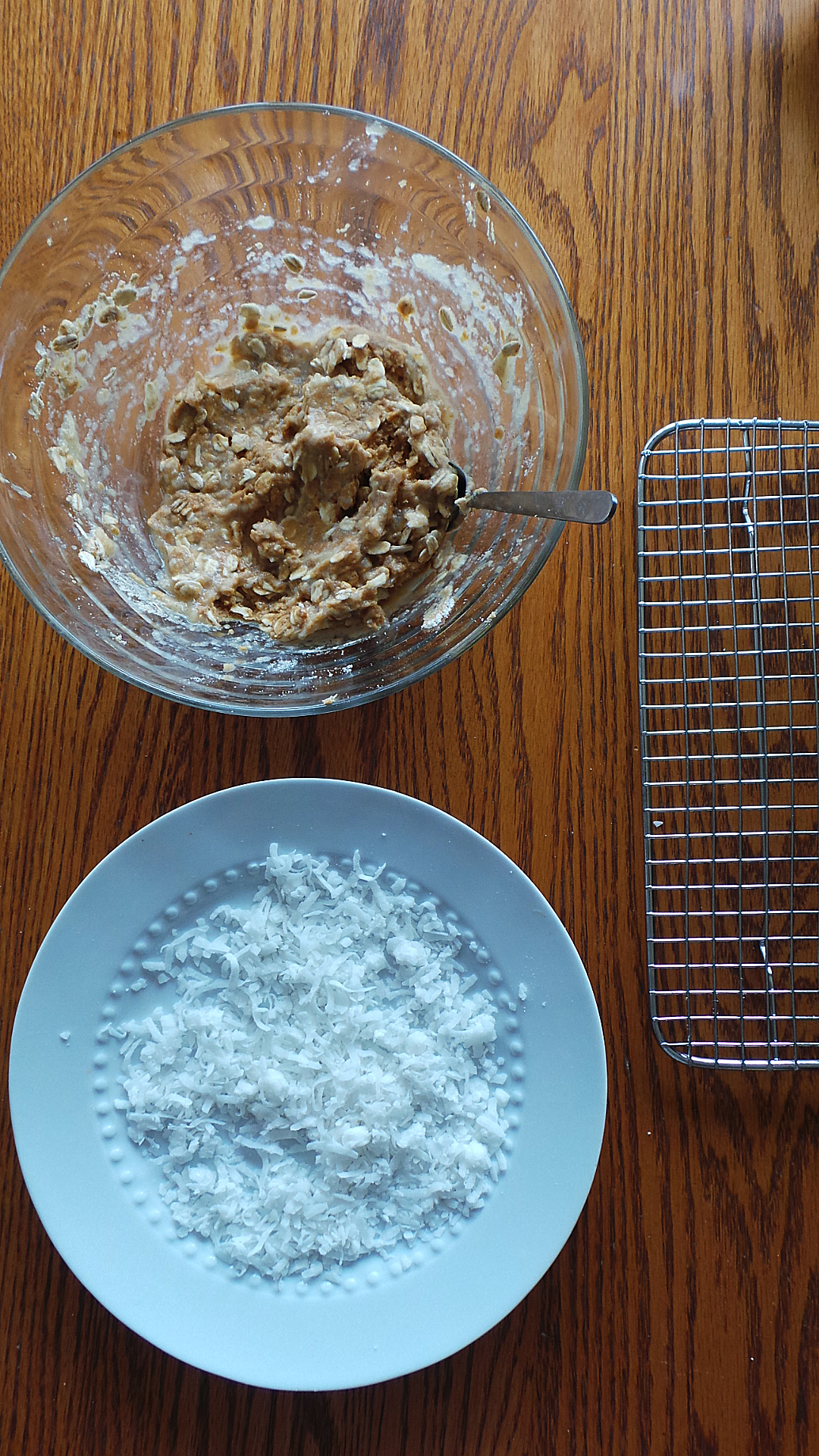 I used Trader Joe's rolled oats (I've yet to find ones I like better) and Lean Shake's vanilla protein powder. Lean Shake is my go-to meal replacement drink. It's less of a protein shake and more of a fat burner. Any protein powder (preferably vanilla) will work for this! I also added a pinch of cinnamon to the dry mix and used all natural peanut butter. Perhaps next time I'll use crunchy pb? Crunchy peanut butter always wins. The "dough" didn't really come together until I added the apple sauce and I must say it did get a little messy. Keep a damp towel next to you while rolling these into balls.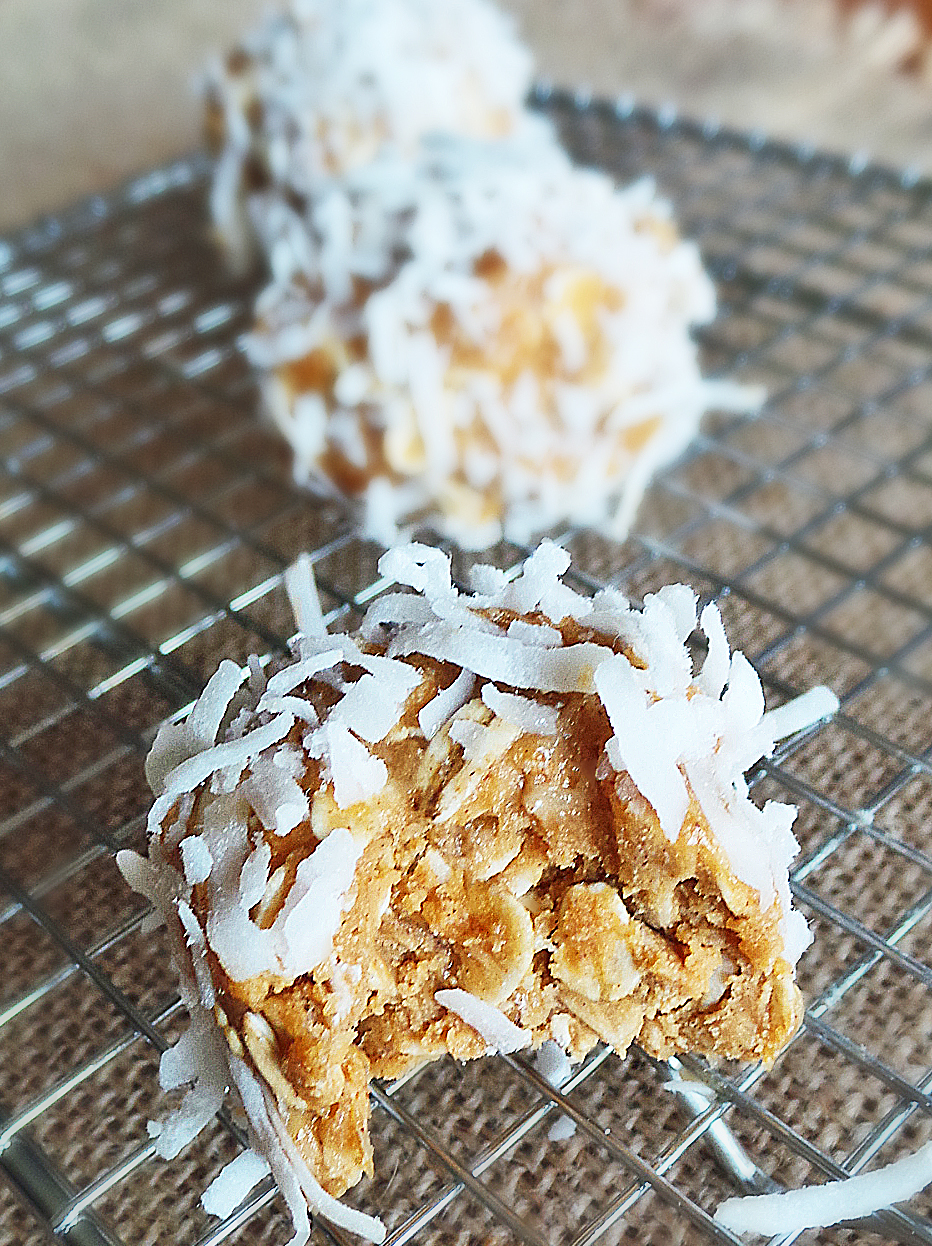 A little roll in coconut flakes, some time in the fridge, and wa-la! Peanut butter protein balls. You could customize these any way you'd like. If you don't have apple sauce, use mashed banana. These make a great breakfast side, snack, or yogurt topping!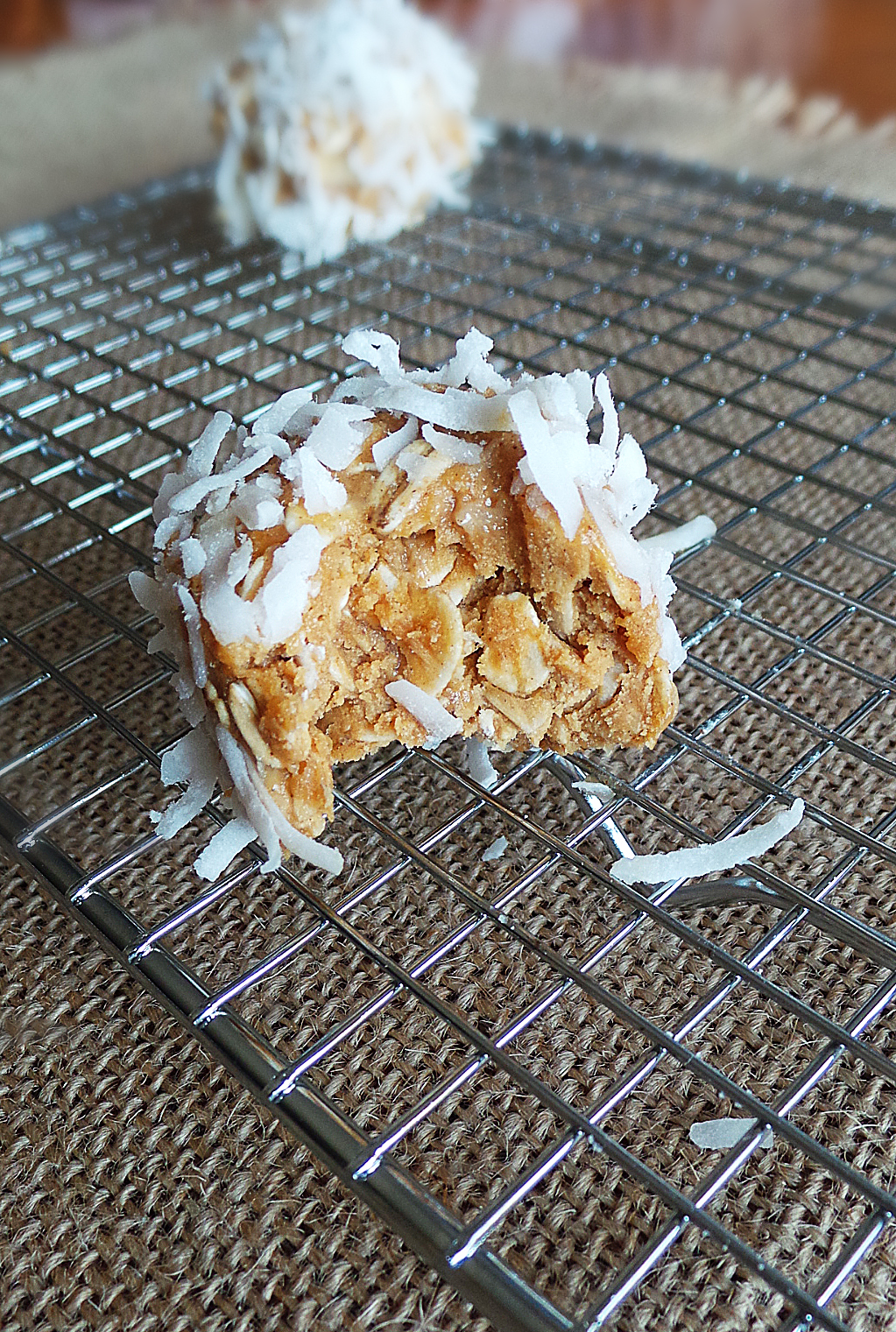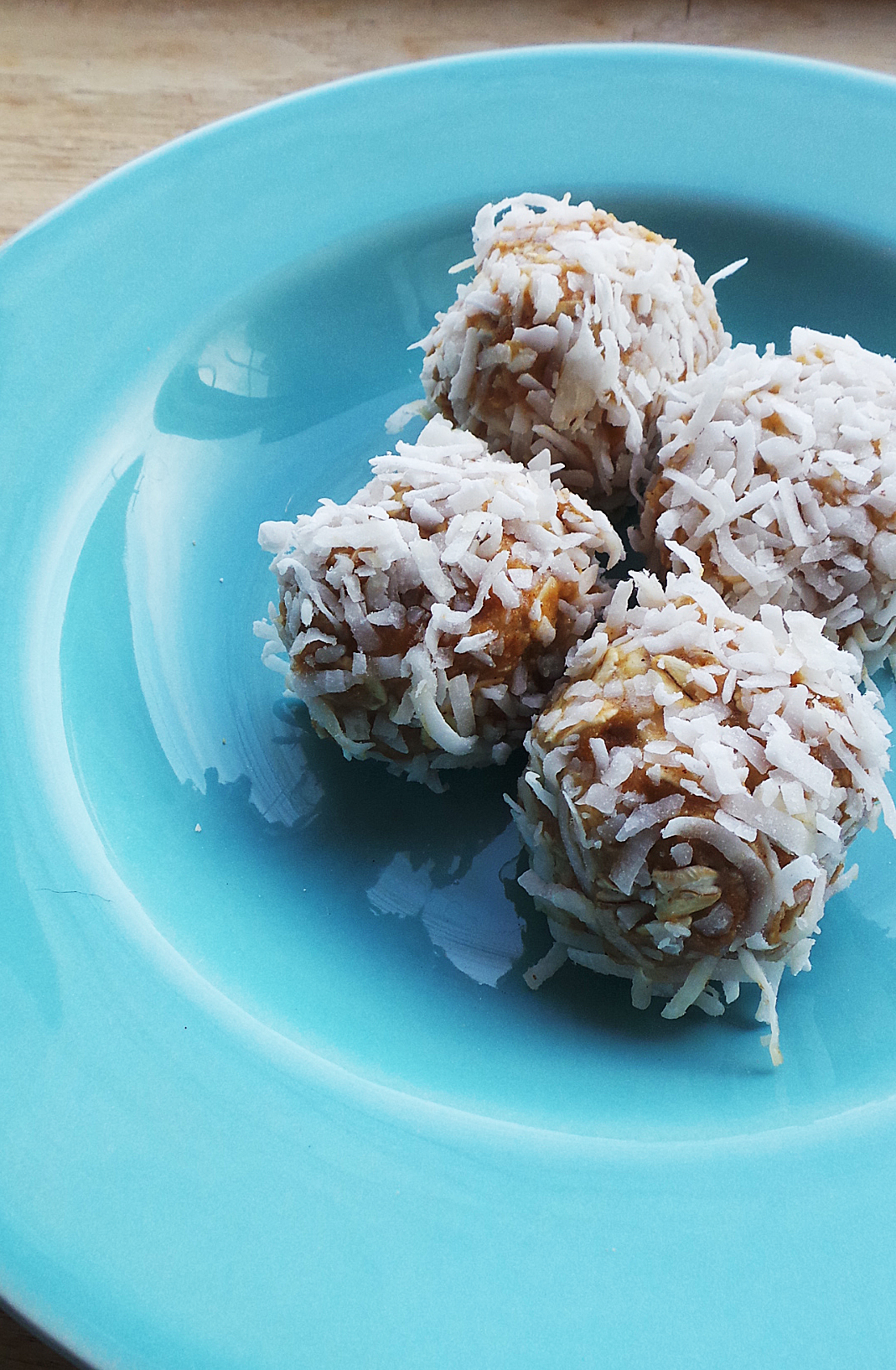 Peanut Butter Protein Balls
2014-01-20 13:43:58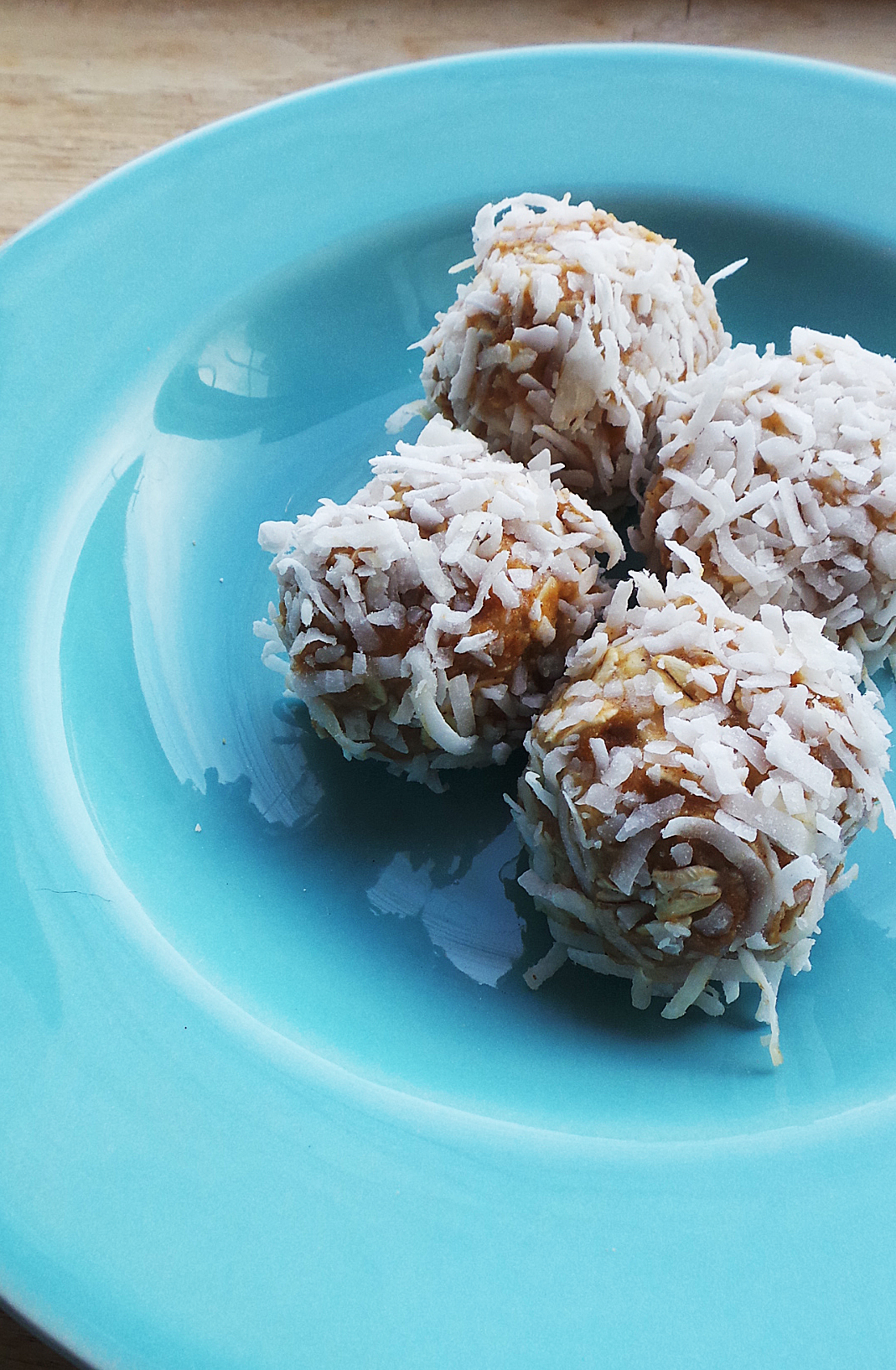 Ingredients
2/3 c. rolled oats
1 t. cinnamon
1 scoop vanilla protein powder
1/2 c. natural peanut butter
1/4 c. apple sauce, see note below
shredded coconut for rolling
Instructions
Mix the oats, cinnamon, and protein powder.
Add the peanut butter and combine with hands. May get sticky, have a towel near you!
Stir in the apple sauce until a wet dough comes together.
Shape into balls and roll into shredded coconut. Lay on parchment paper and refrigerate or freeze for 30 mins.
Enjoy as is or rip in yogurt. Noms.
Notes
If you don't have applesauce on hand and don't want to buy a whole jar make a simplified homemade NATURAL and unsweetened version. All you have to do is take one apple, peel/core/chop, add to a sauce pan with 1/4 c. water, simmer until tender, then puree in blender. This will make about 1/2 c. Never buy the processed kind again!
http://www.vodkaandbiscuits.com/
[shopeat_button]