Yes. That means in FIVE MINUTES you could go from zero to a half dozen donuts. Did your Monday just become better because mine did.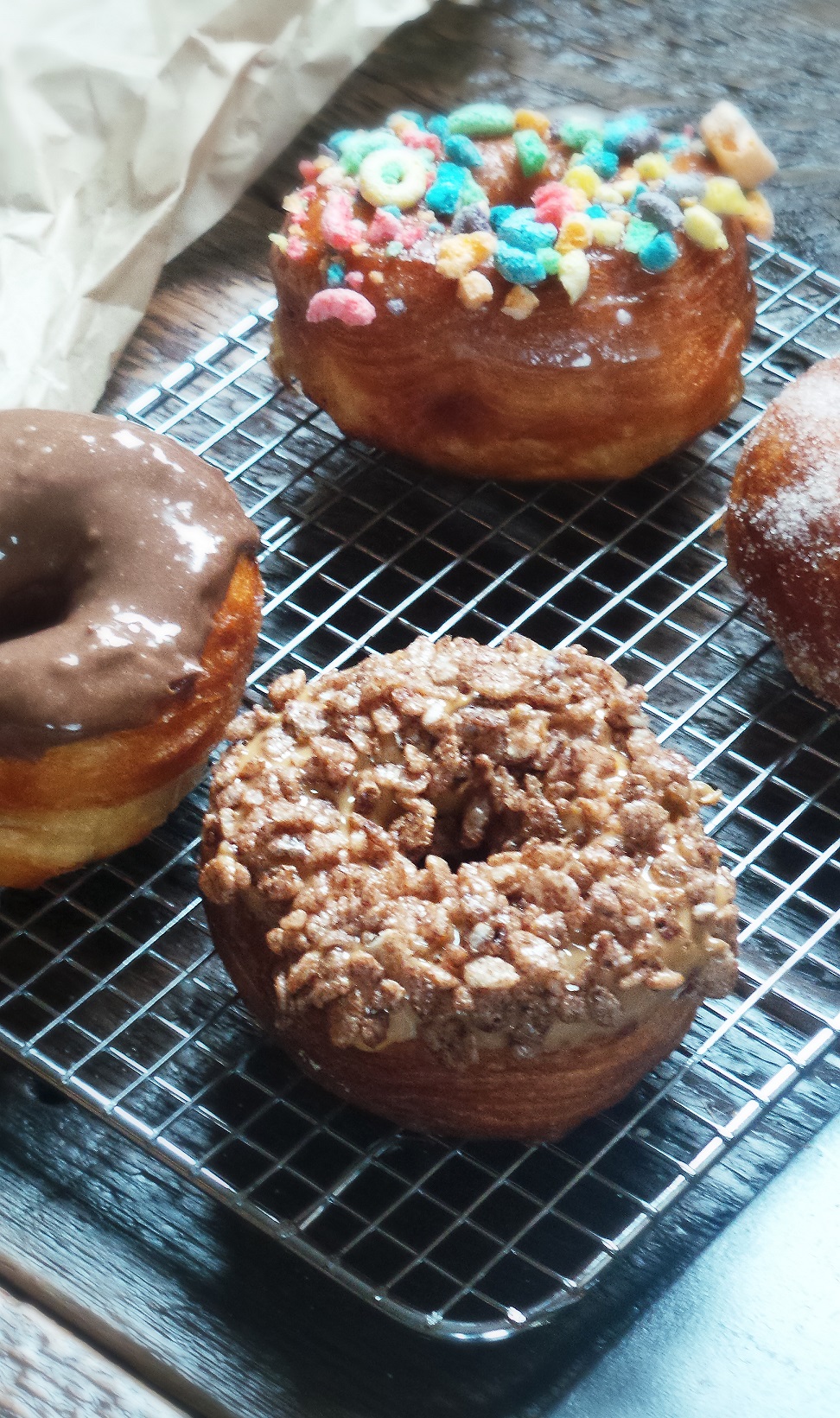 They're not homemade, which is okay because now you won't have to spend your morning covered in flour. They're not hard to make, nor do they take up any time. You plop one in the hot oil and 2 minutes later DONUT. They're also cost effective because these are nothing more than A CAN OF BISCUITS PEOPLE.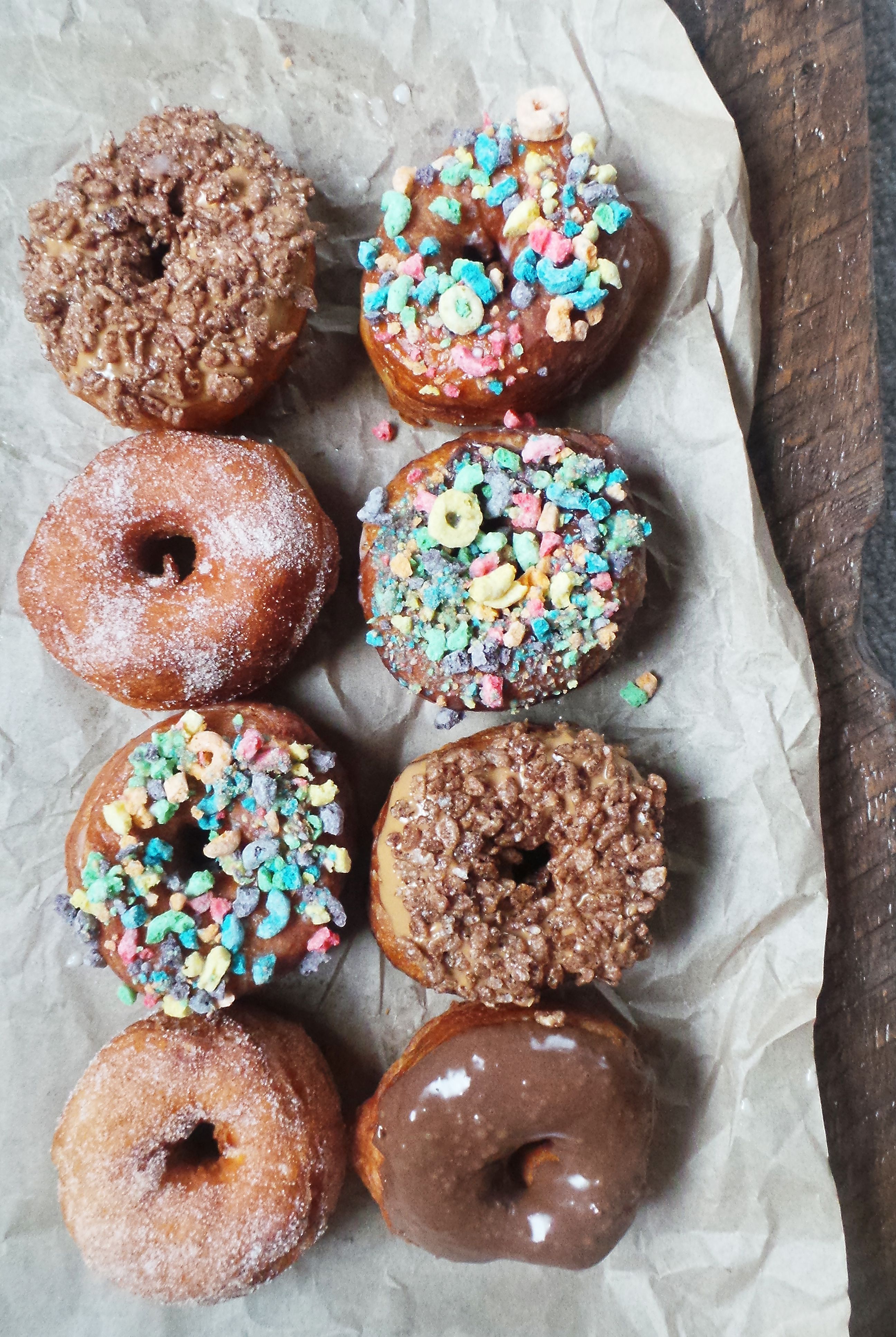 That's right! Biscuit donuts! I've seen this all over the internet and I couldn't wait to try it for my own.
All you have to do is unwrap your can of biscuits, cut out a hole with a small cookie cutter or any kitchen device you have (I used a K-cup), and plop in some hot oil. DOES IT GET ANY BETTER?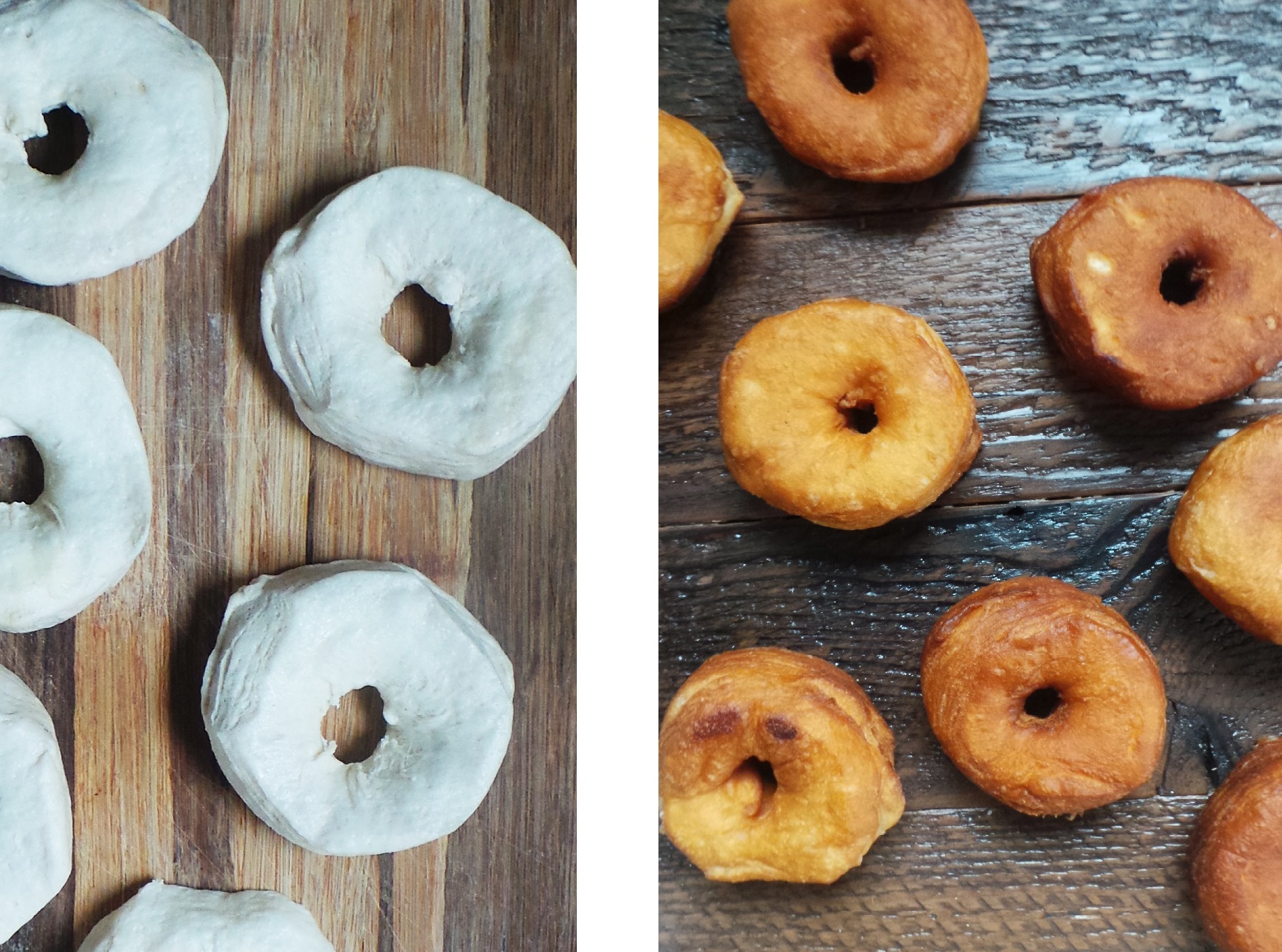 Last Thursday I had about seven girls coming over for a potluck dinner. I remembered one of the girl's saying how nobody was bringing a dessert and let's be real, you can't host a dinner party without a dessert right? I didn't have time to whip out my pantry goods to create something from scratch, nor did I feel right about picking up a tray of premade cookies. When friends come over to eat, they totally expect house made treats. I don't know how these donuts came to mind but I'm so glad they did.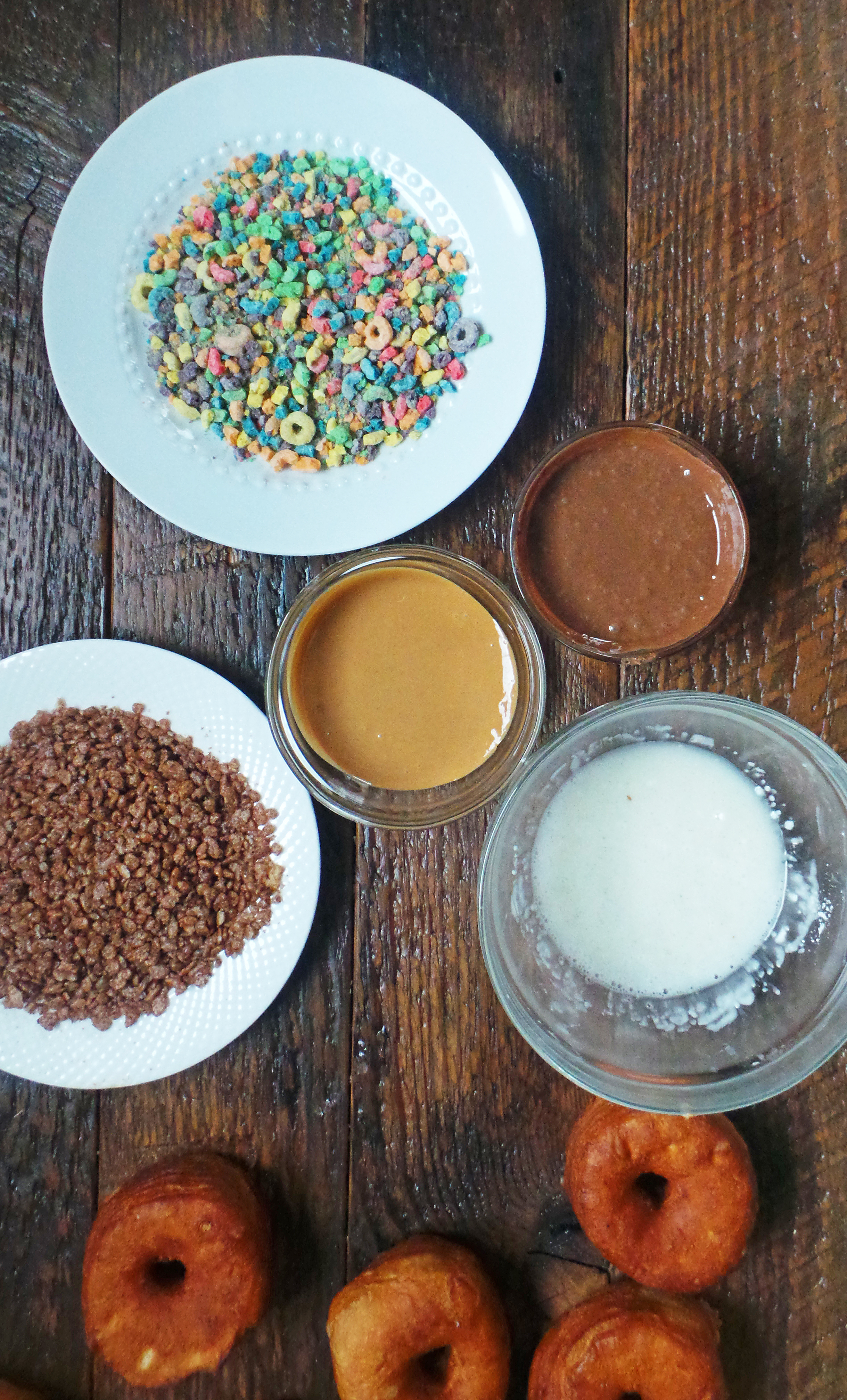 Not even 15 minutes after getting home from the store I had 8 ready to eat donuts. In the check out line I couldn't help but pass up on those mini cereal boxes. Donuts topped with cereal are fun to eat and nice to look at, so definitely keep that in mind if you have little ones! I had a combination of glazed, cinnamon and sugar, and peanut butter donuts. I didn't have any chocolate on hand (what you see is melted Jiffy choc/PB Whipped), but even if I did I think I'd prefer ready-to-smear chocolate frosting. I'd say the peanut butter was my least favorite, not that I don't like PB, but just because I couldn't get it down without a glass of milk.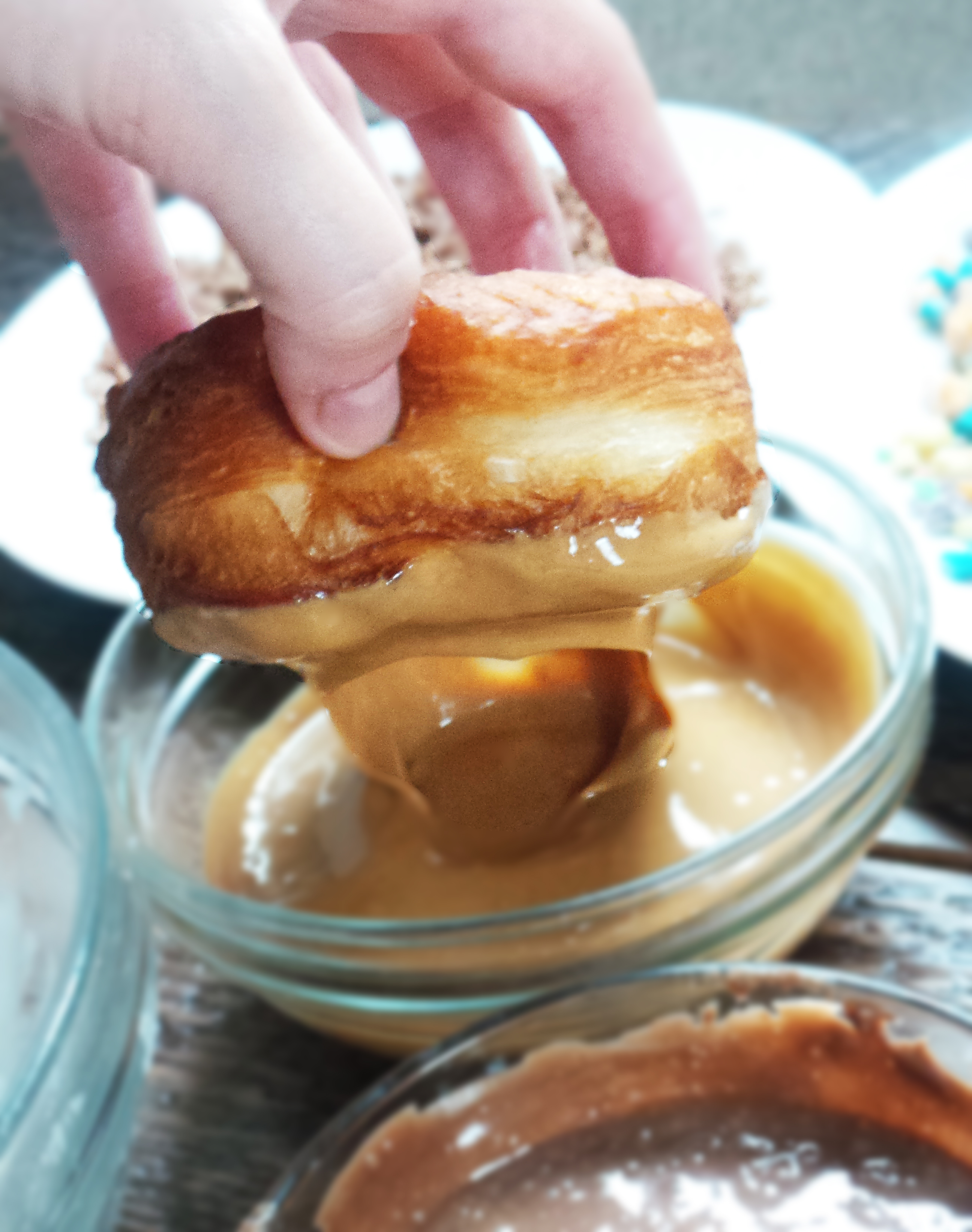 The cinnamon and sugar were definitely my favorite. Even after being fried, the biscuit remains super soft. The hot oil ensures a nice crunch which gives it the perfect bite. The cinnamon and sugar was just enough flavor for me to enjoy the taste AND texture. Can I just talk about these layers though.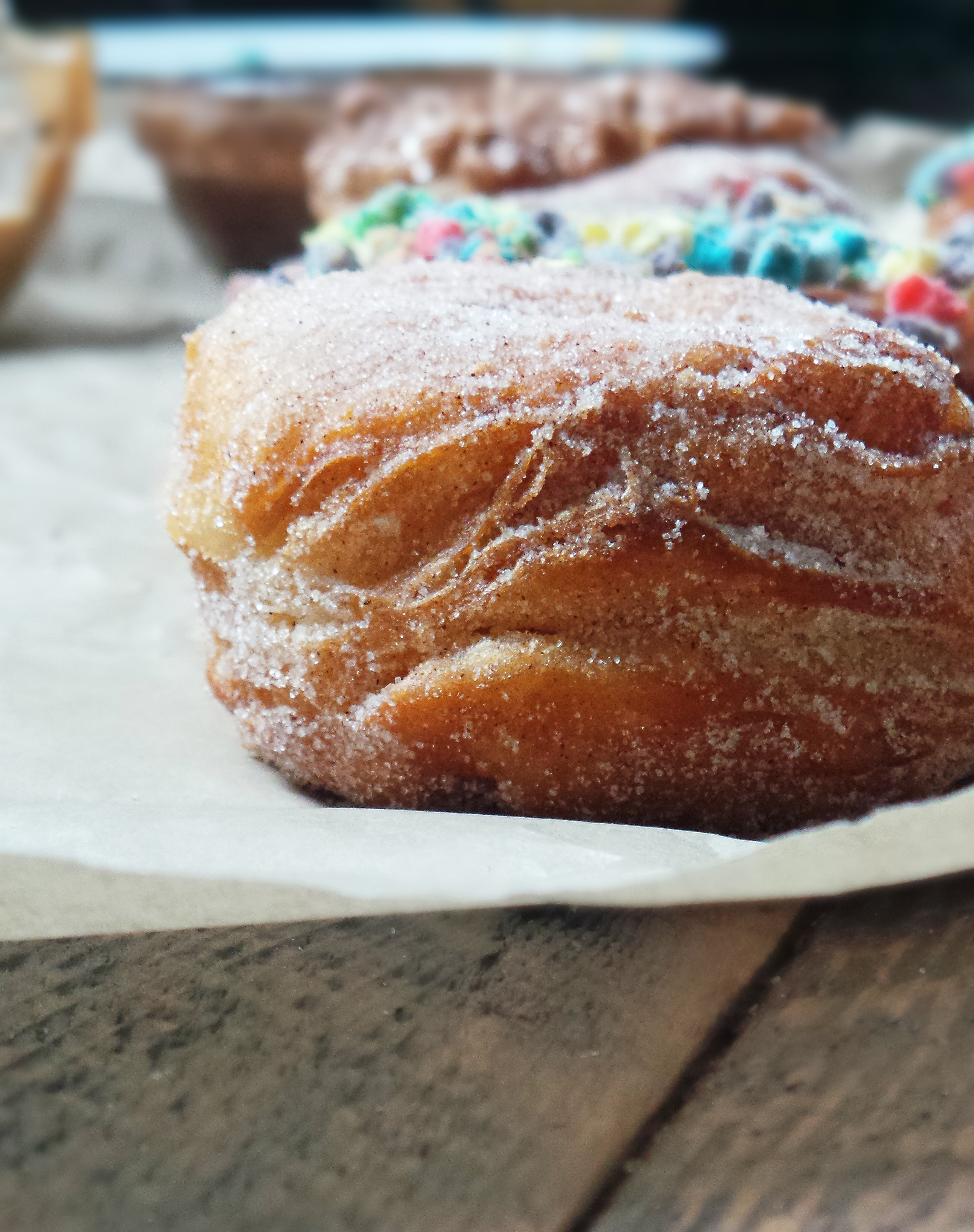 Just like a baked biscuit these babies had layers upon layers. Frying secured the dough, so you couldn't pull it apart as you would a biscuit, but it still made each bite that much better. So call over your girlfriends or bring the kids in the kitchen this weekend and have a donut dipping party!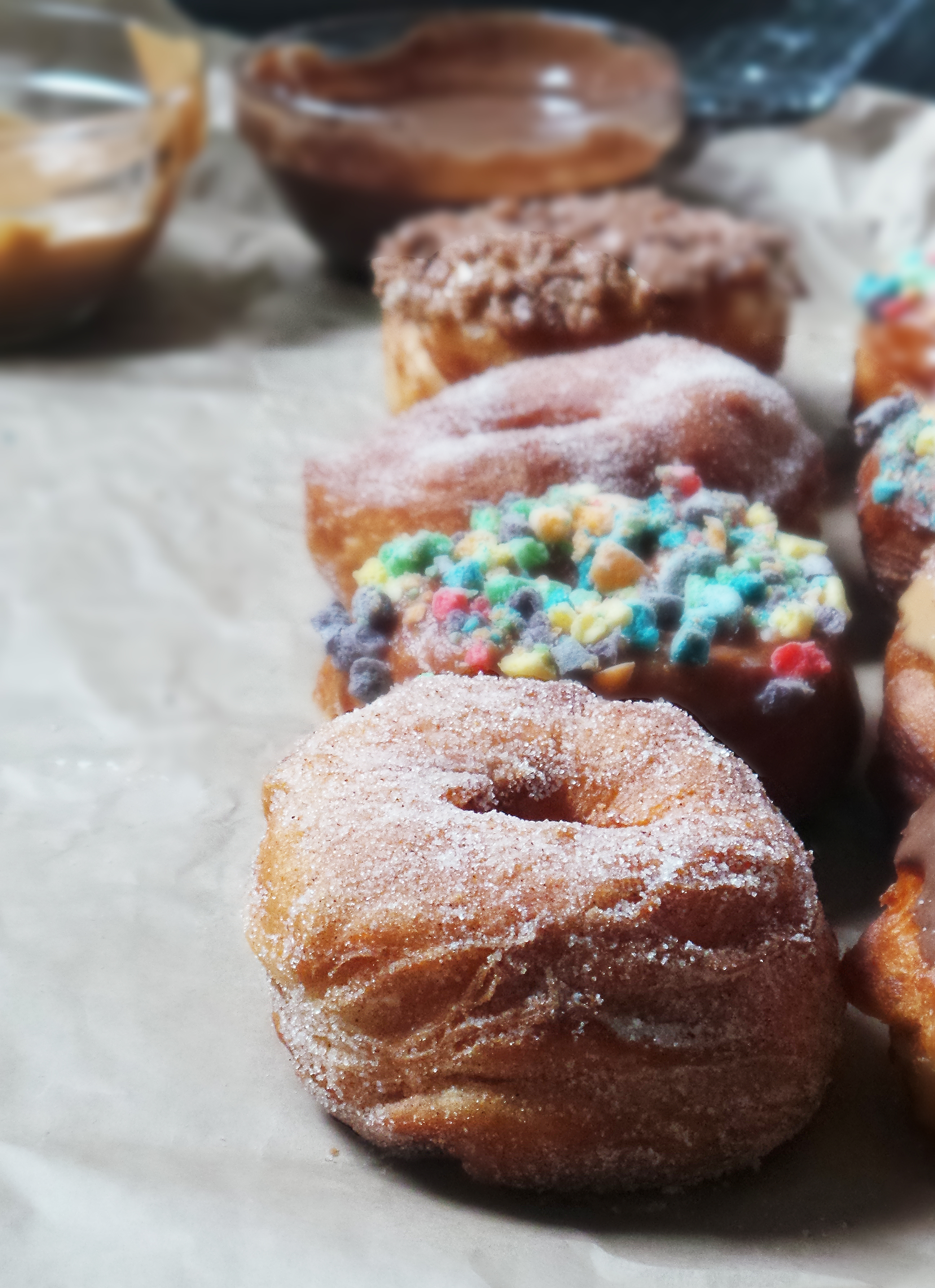 I can't stop eating these, I donut know why.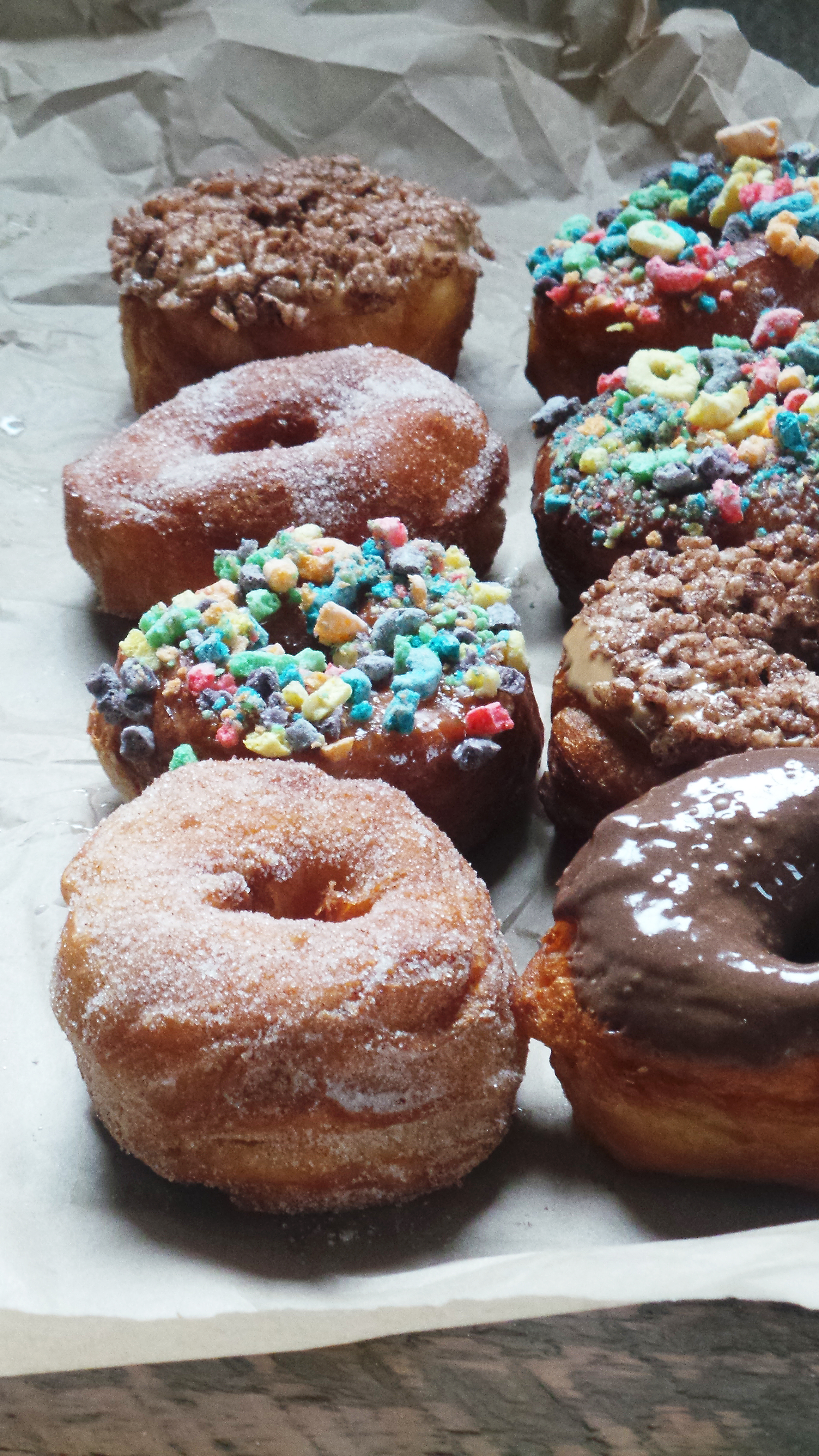 Quick & Easy 5 Minute Donuts
2014-08-25 15:07:01
Serves 8
Ingredients
1 can of Pillsbury biscuits
vegetable oil for frying
For the glaze
1 1/2 c. powdered sugar
3-4 T. whole milk
1/2 t. vanilla
Instructions
Add enough oil to coat a heavy bottom pan about 3". Heat to medium high heat or 350 degrees.
Open up the biscuits and lay each one on a cutting board. Using a small cookie cutter (or anything you can find), cut out small holes in the center of each oil.
To check if the oil is hot, plop in one of the cut out holes. If it sizzles, it's ready!
Add the biscuit donuts to the pot and fry on each side for 2 minutes, or until golden brown.
Top with glaze, chocolate, cinnamon and sugar, or any fun toppings you can think of!
For the quick glaze
Combine the milk, vanilla, and sugar and mix until glaze forms. Add more sugar or milk to adjust consistency. The milk will make it thinner, the sugar will make it thicker!
Notes
For a chocolate glaze combine 2 c. powdered sugar, 5 T. milk, 1/4 c. cocoa powder, and a teaspoon of vanilla.
http://www.vodkaandbiscuits.com/
[shopeat_button]