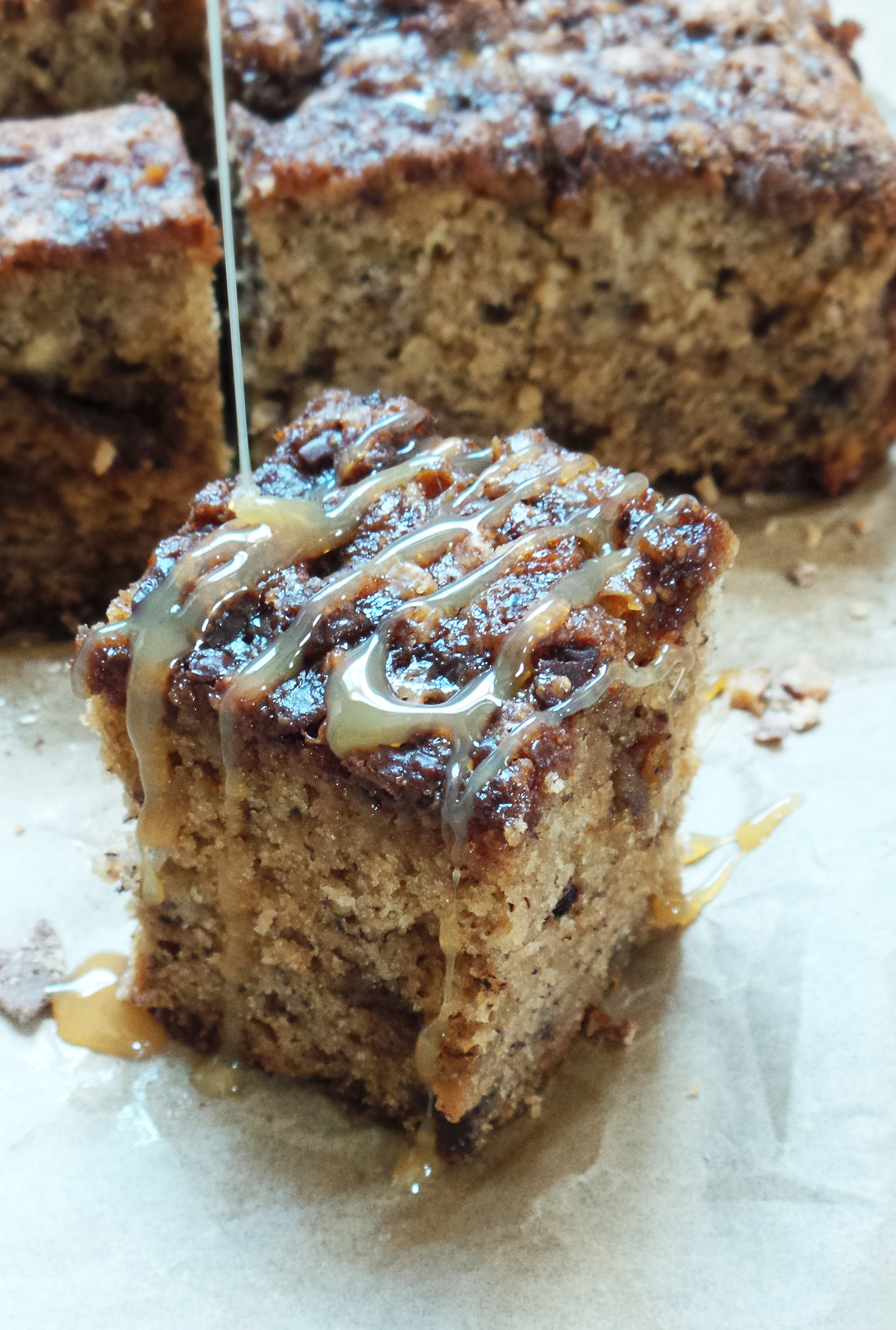 I almost called this Toffee Crunch Banana Bake because I can't tell if it's a banana bread or banana cake. Almost as in I typed, backspaced, typed, backspaced for three minutes. That's where my morning is at right now.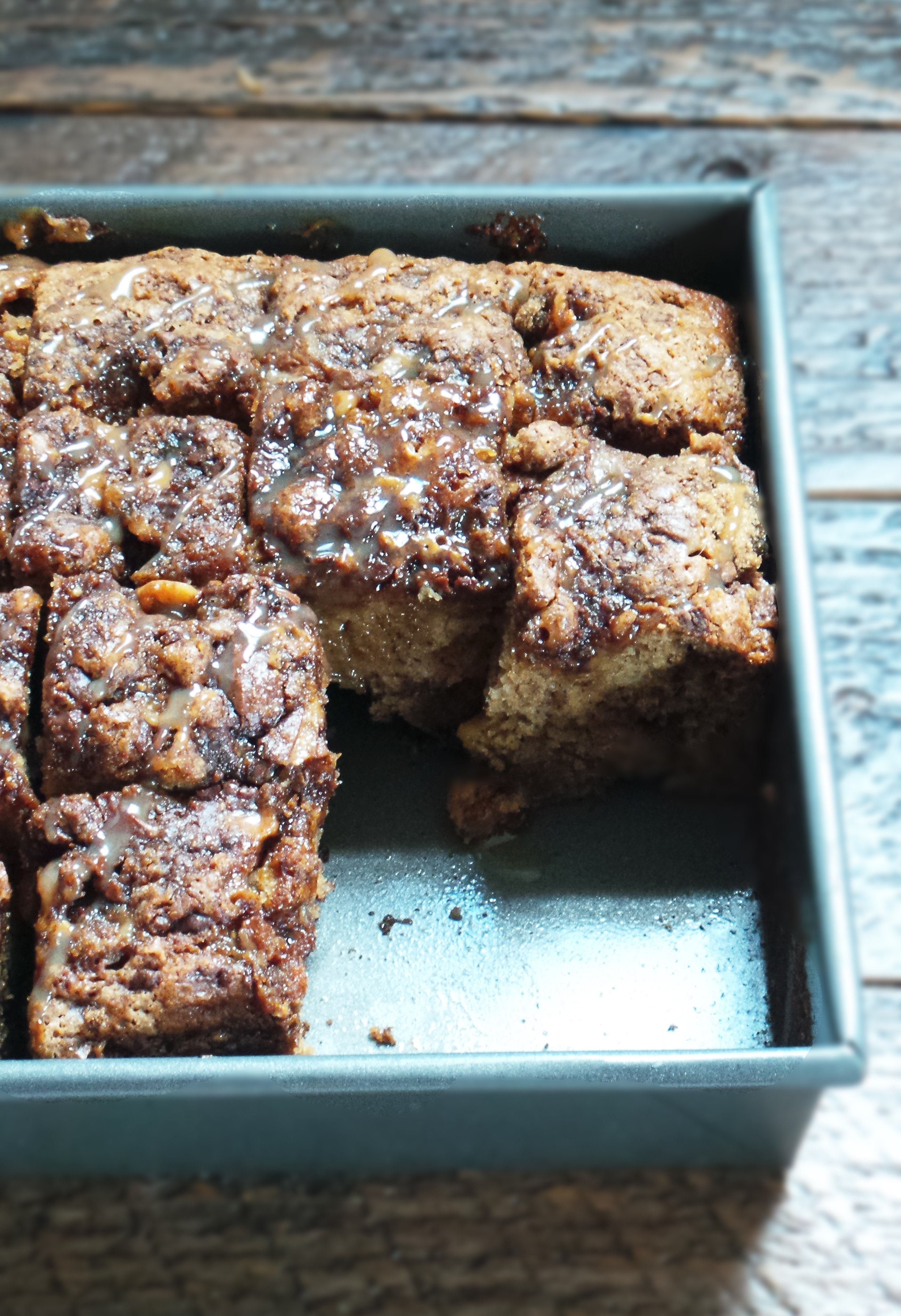 I'd be curious to see how much money I spend a year just to watch bananas brown. I buy bananas with good healthful intentions, but somehow one week later the bananas are still on my counter top a complete different color, waiting to be dumped into a bowl with sugar and flour. I AM NOT MAD ABOUT IT. This recipe happened after I saw a recipe for Banana Toffee Cake and just so happened to have three extra black bananas. I added my own little twist with light sour cream, light butter, and a whole bag of Health bars. You know, trying to keep things light.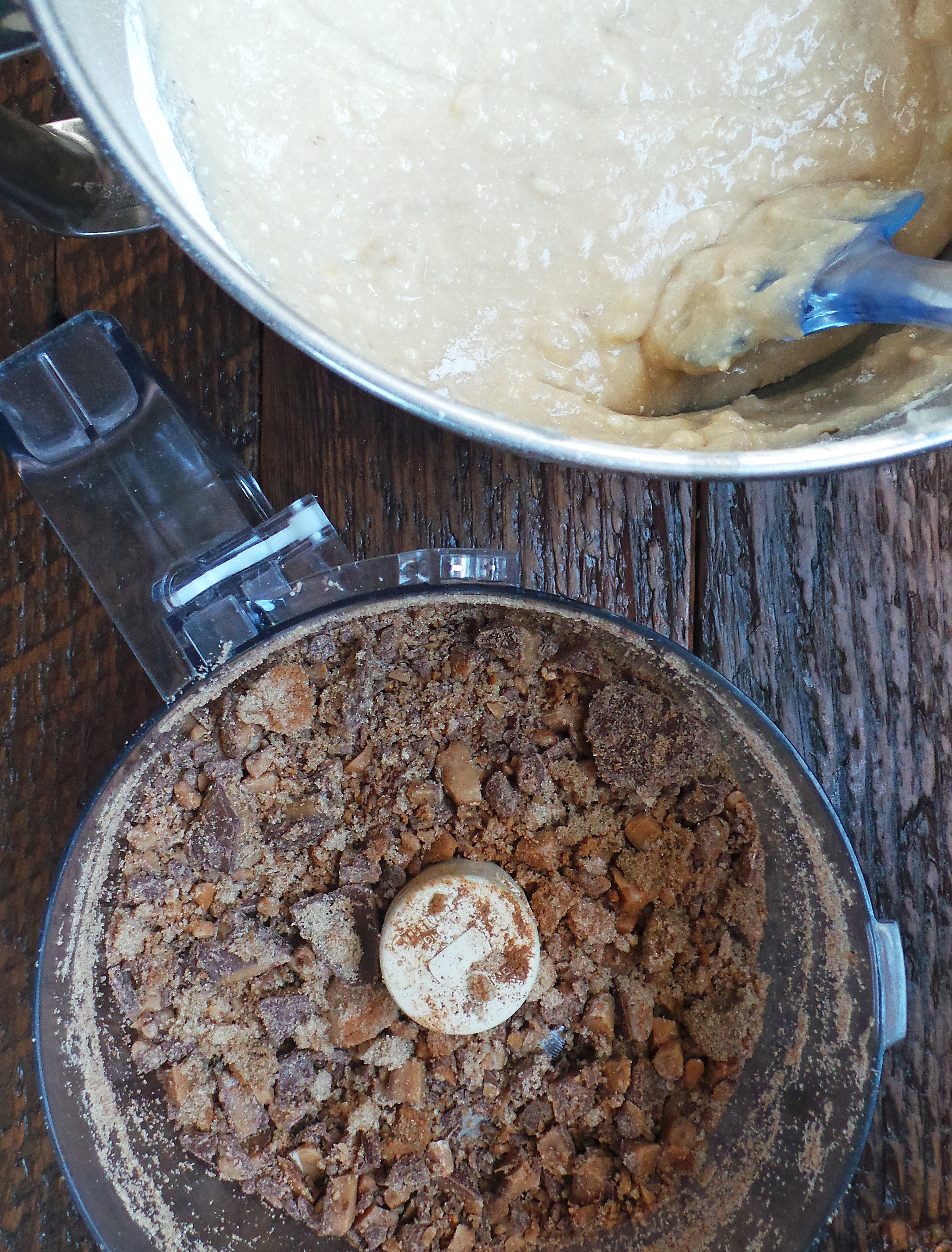 This recipe is really nothing more than combining your staple baking ingredients (sugars, eggs, flour, leaveners, etc.), folding in a combination of crushed heath bars, cinnamon, and brown sugar, then baking. I added some of the heath crunch INTO the batter and then on top. Between you and I, I had 1 hour to make this start to finish one morning before work and that included 45 minutes of baking. SO EASY.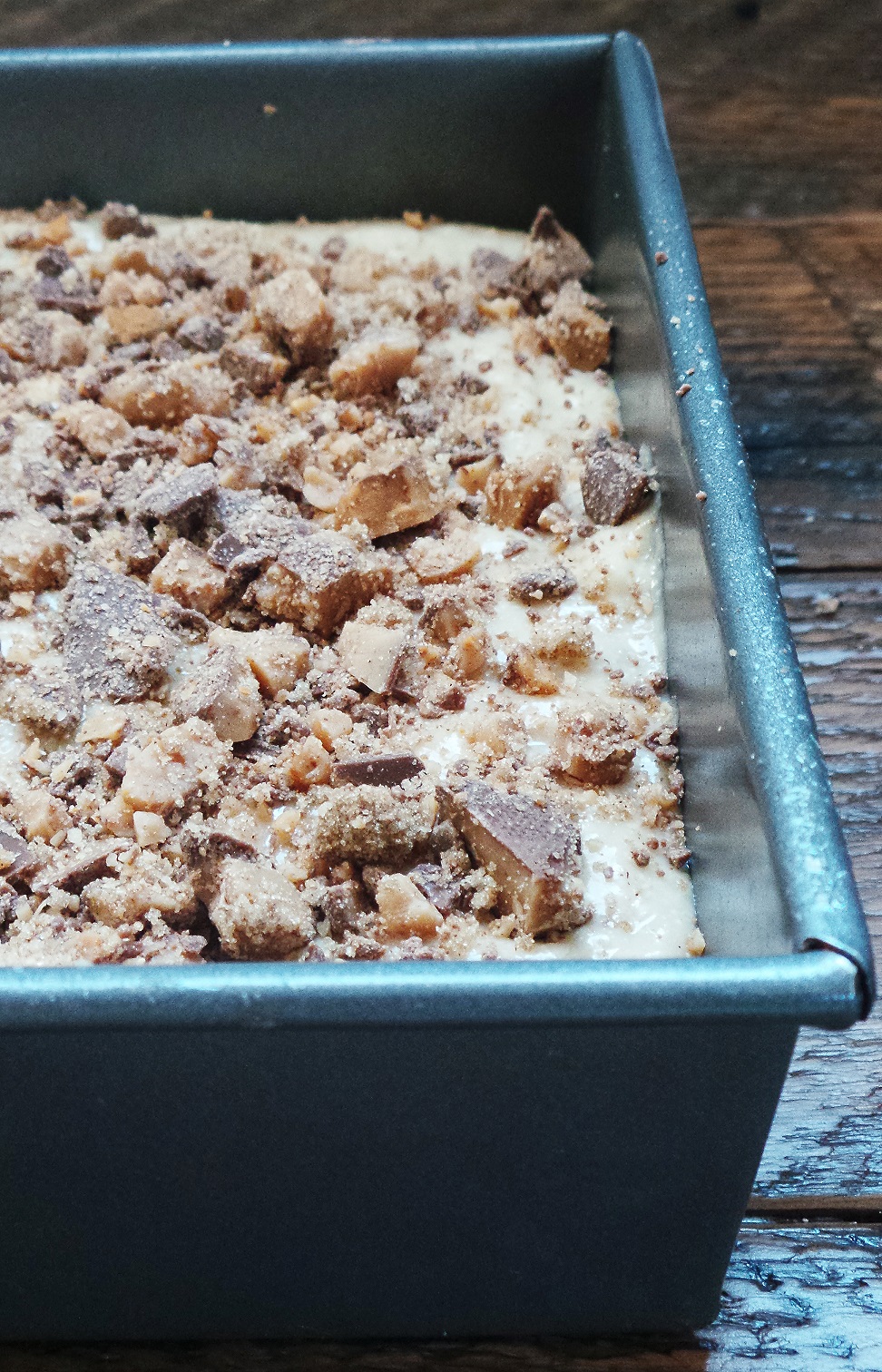 The banana, the cinnamon, the chocolate, the toffee, NEED I SAY MORE? This is probably the best banana bread I've ever had and apparently everyone else too.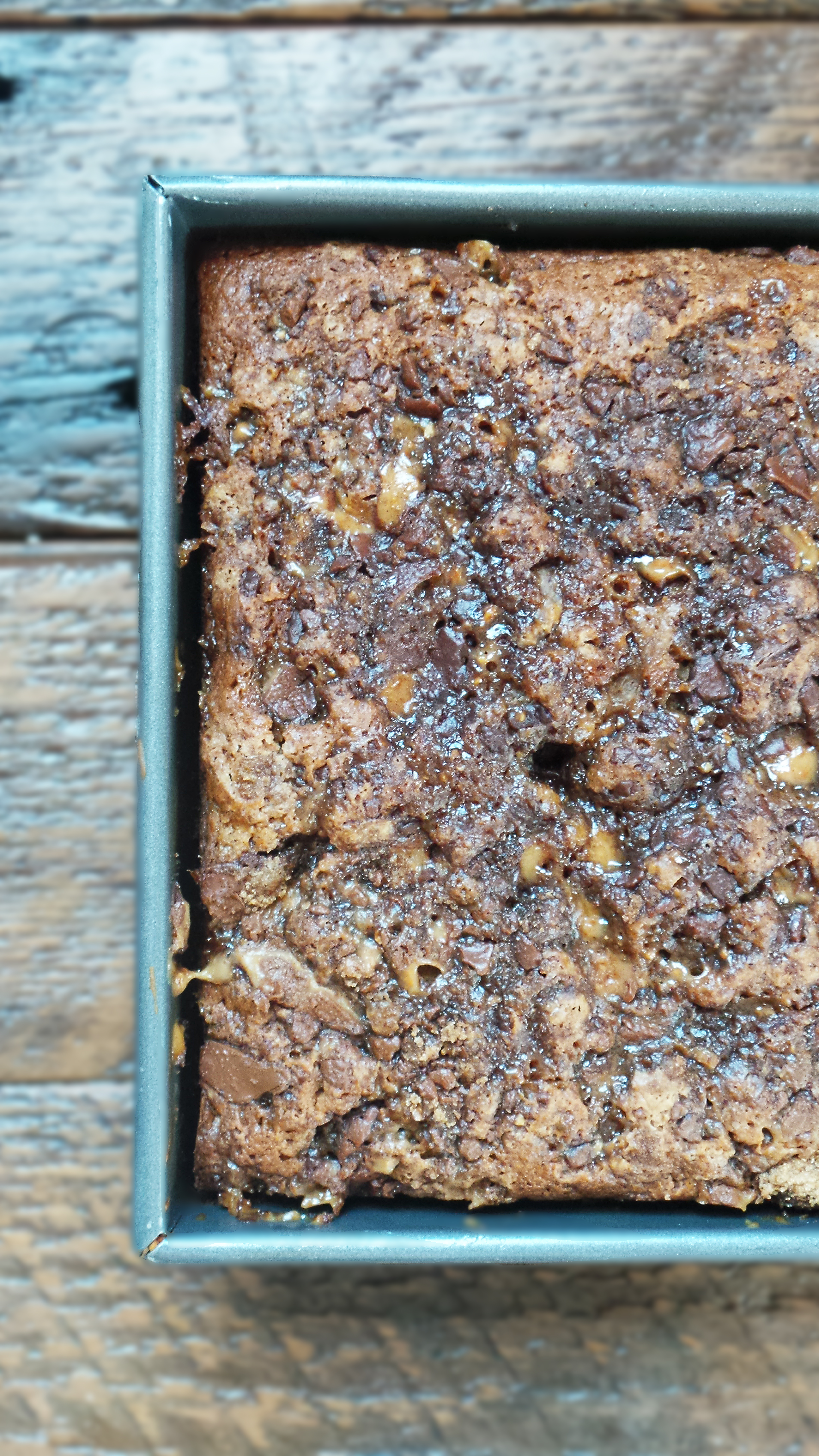 My brother actually refused to leave for work until I let him take a plate full into his restaurant. He said they were fighting over every last crumb. I decided to bring the last into my work and again, battle for the last bite.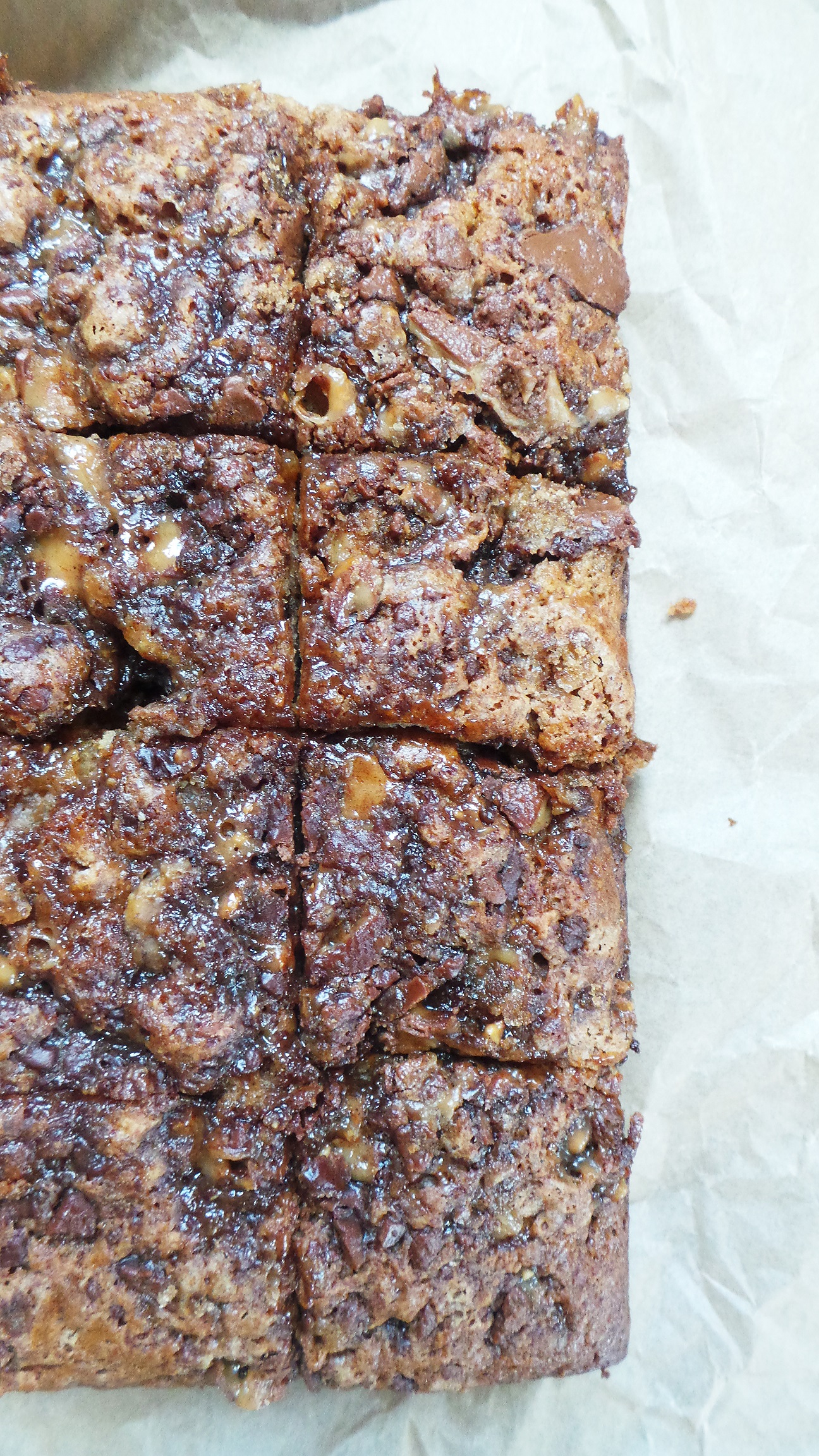 Surprisingly it's not overly sweet. Every bite is something different, you never know if you're going to get a crunch of toffee or a big bite of melted chocolate. This is one of those "I took my last bite five bites ago" treats. If you're debating on whether or not to make this, I already have my second bunch of bananas on the counter waiting to brown so I can make DOUBLE this bread. As my dad said, this was the best banana he's ever had.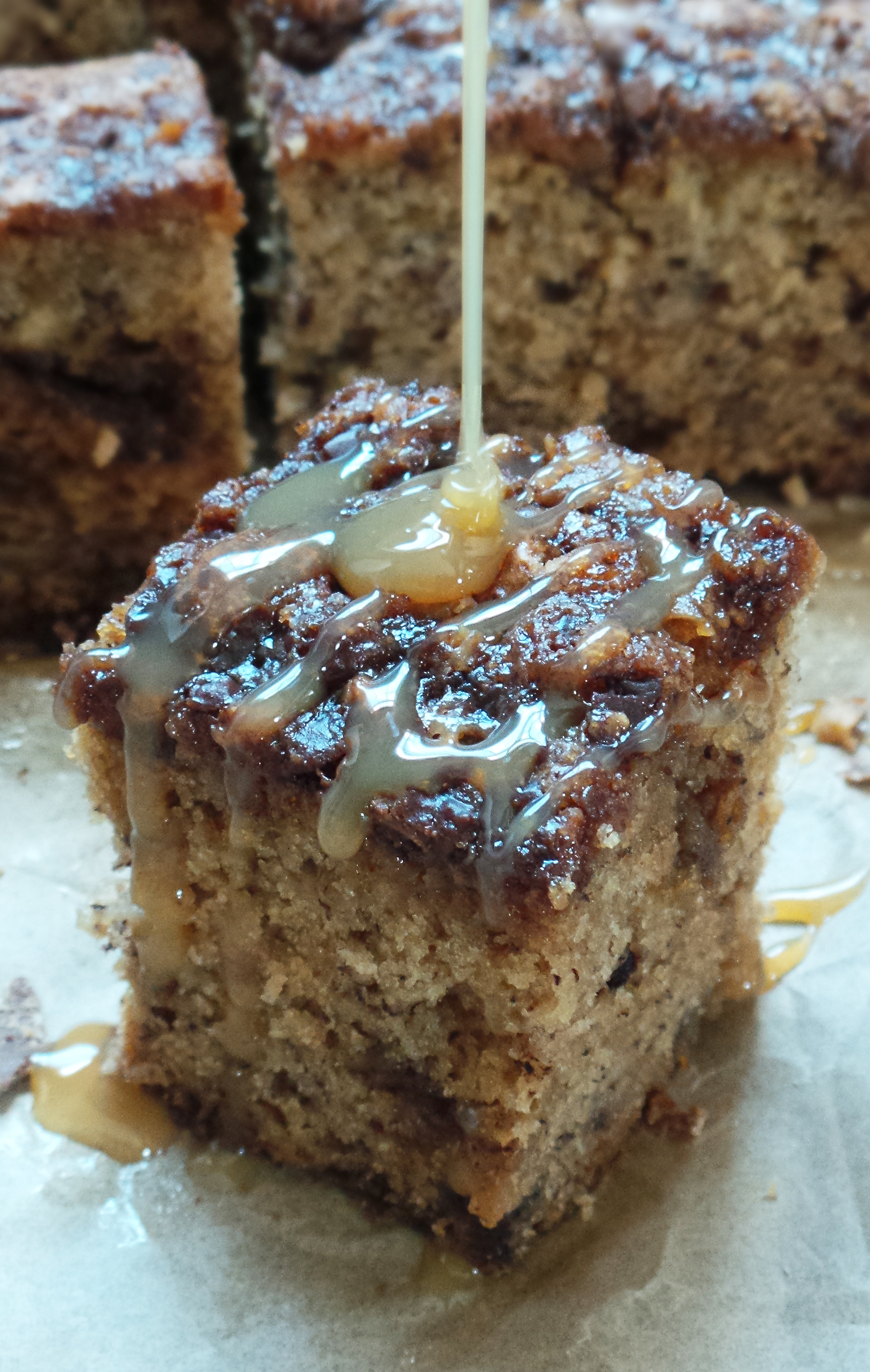 Enjoy!
Toffee Crunch Banana Bread
2014-09-01 08:43:21
Serves 16
Ingredients
1 stick butter
3/4 c. brown sugar
3/4 c. granulated sugar
2 eggs
2 t. vanilla
1/2 c. light sour cream
3 super ripe bananas
2 1/4 c. flour
1 1/2 t. baking powder
1 1/2 t. baking soda
1/2 t. salt
For the crunch
1 package mini Heath bars, unwrapped & smashed (about 1 1/2 c.)
2 T. brown sugar
1 t. cinnamon
Instructions
Preheat the oven to 350
Grease the bottom of a baking dish or line with parchment paper. I used a 9x9 square dish.
In the bowl of an electric mixer with the paddle attachment, cream the butter and sugars until light and fluffy. Add the sour cream, bananas, vanilla, and eggs and cream until mixed.
Sift together the flour, baking soda, baking powder, and salt. With the mixer on low, slowly add in the flour mix until combined.
Combine the crushed Heath bars, brown sugar, and cinnamon. Try and not eat this by the spoonful, you'll need it.
Add half of the crunchy yums to the batter and pour into prepared baking pan. Sprinkle the remaining on top and bake for 40ish minutes, or until it passes the toothpick test.
Drizzle with caramel if you're feeling extra bad.
Notes
Nutritional information regards one bar, if the cake is divided into 16 bars.
http://www.vodkaandbiscuits.com/
[shopeat_button]