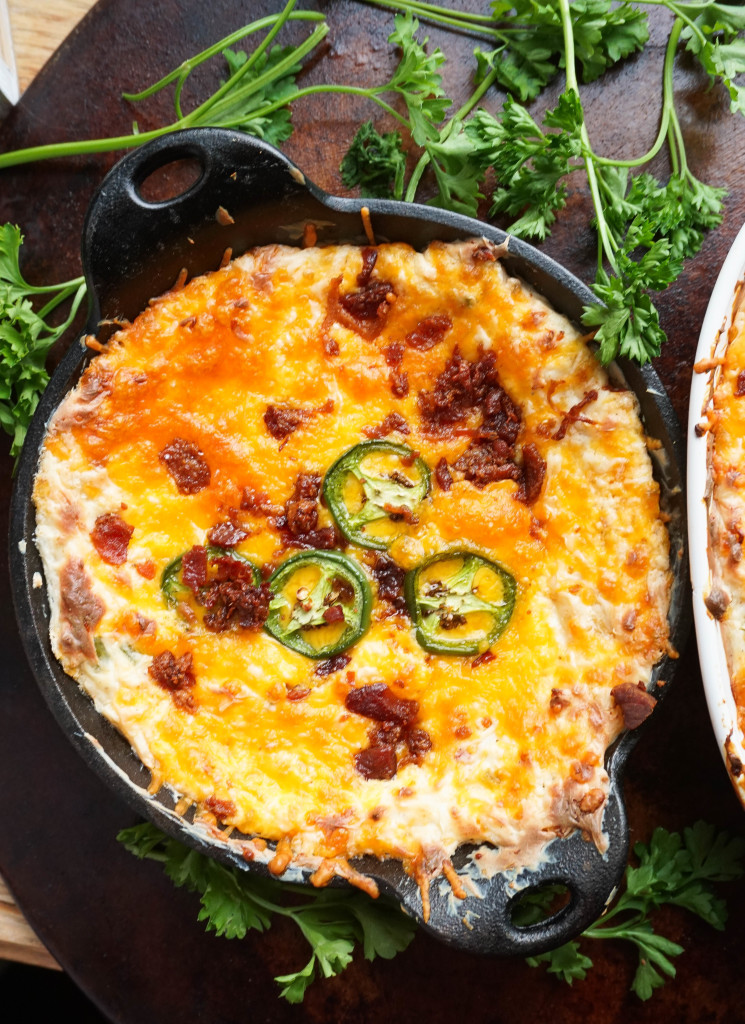 Jalapeno Popper Dip because how bad have you always wanted to deconstruct your jalapeno popper and eat it with a chip?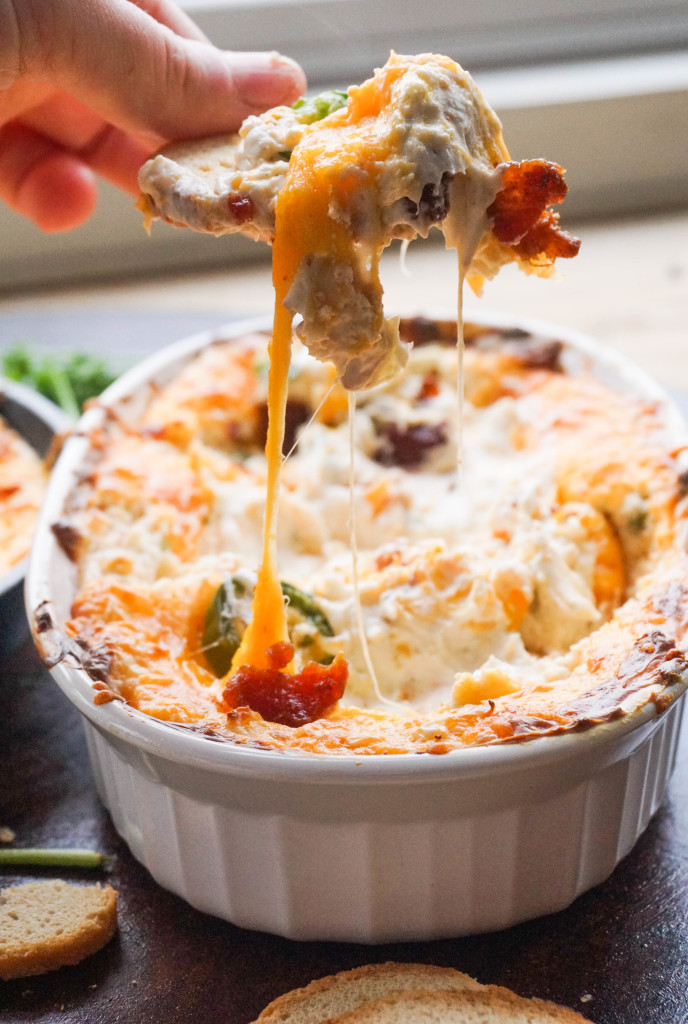 I honestly couldn't tell you the last time I even had a jalapeno popper. Lol, disclaimer. However this football season I have been ALL about the dips (and chips. mainly chips).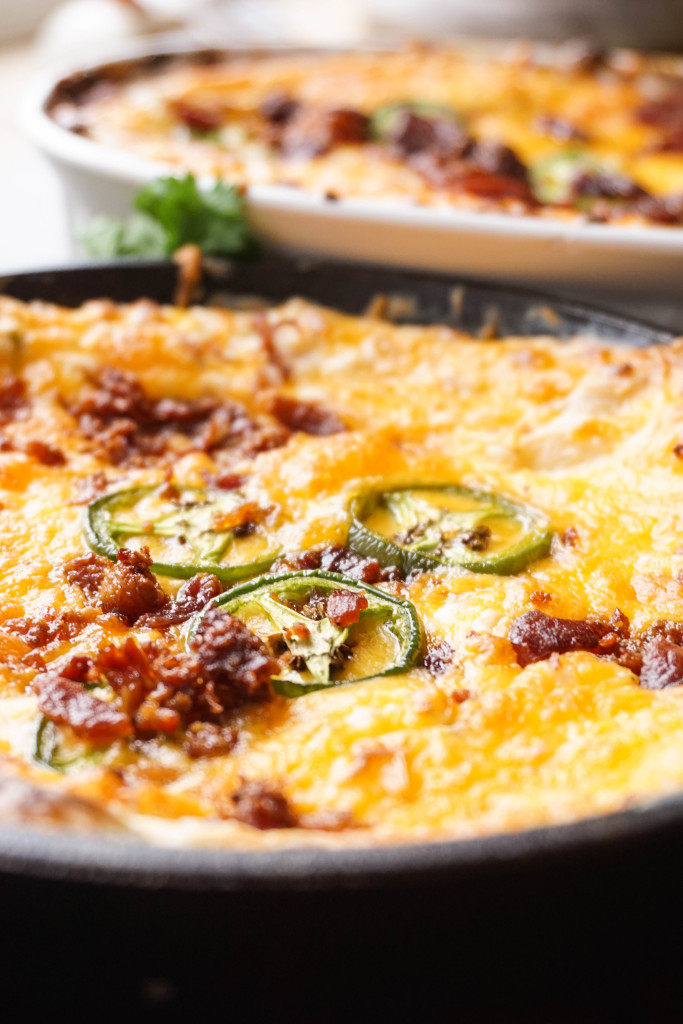 Maybe it's because lately I've had an abundance of cream cheese in the fridge and I've learned that you can throw a bunch of random things in cream cheese, throw it in the oven, and call it a day. It's a great way to purge the fridge on a Sunday especially since everyone's laying around watching football screaming at either the TV or you because their hungry.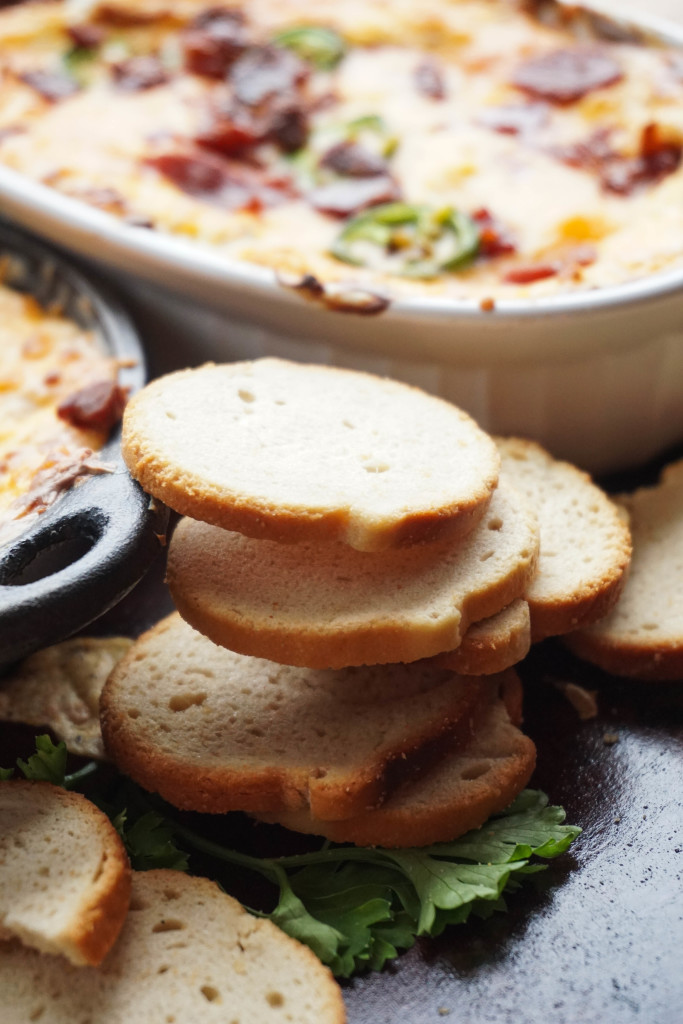 Last time I threw a bunch of black beans, corn, chiopotle, cheese, and scallion and turned it into a fiesta. This time I spiced things up even more with a little jalapeno.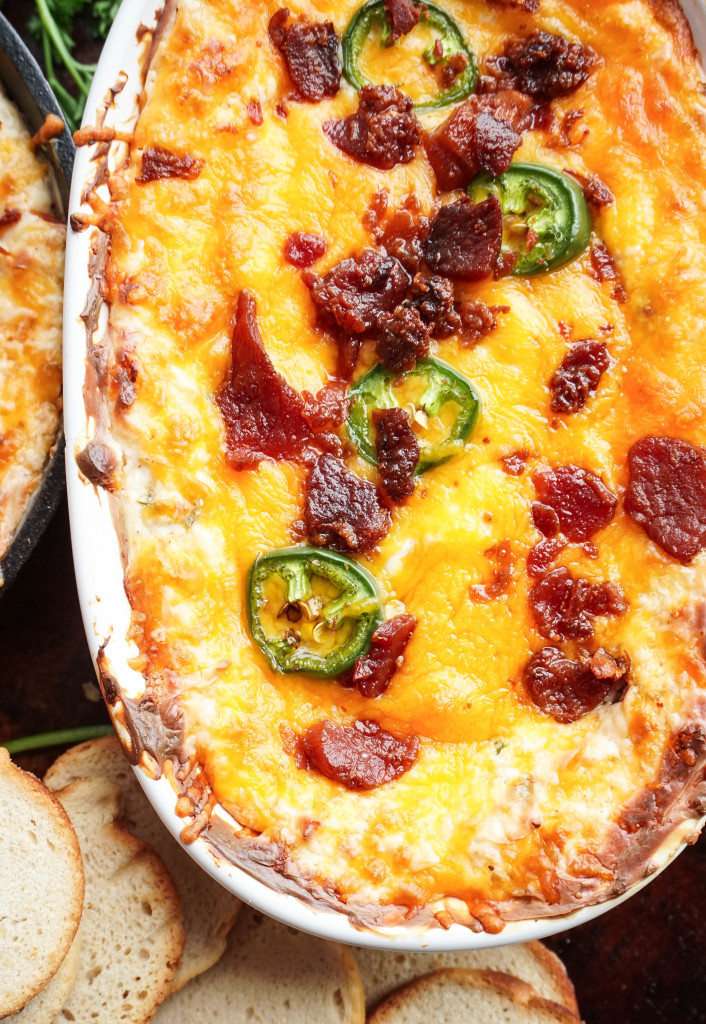 I did NOT intend this for the blog, but since everyone loved it I grab some after shots in hopes to share it with you. And look, here I am! There's not much to talk about here because all you do is literally mix everything together, bake it, and devour it. The only time consuming thing I did was add some roasted garlic. I keep a head of roasted garlic in my fridge at all times and since you'll have some left over from this recipe, you will too! It's simple, preheat the oven and throw in your bulb of garlic for 25-minutes or until tender. You'll know it's done when you start smelling. And drooling.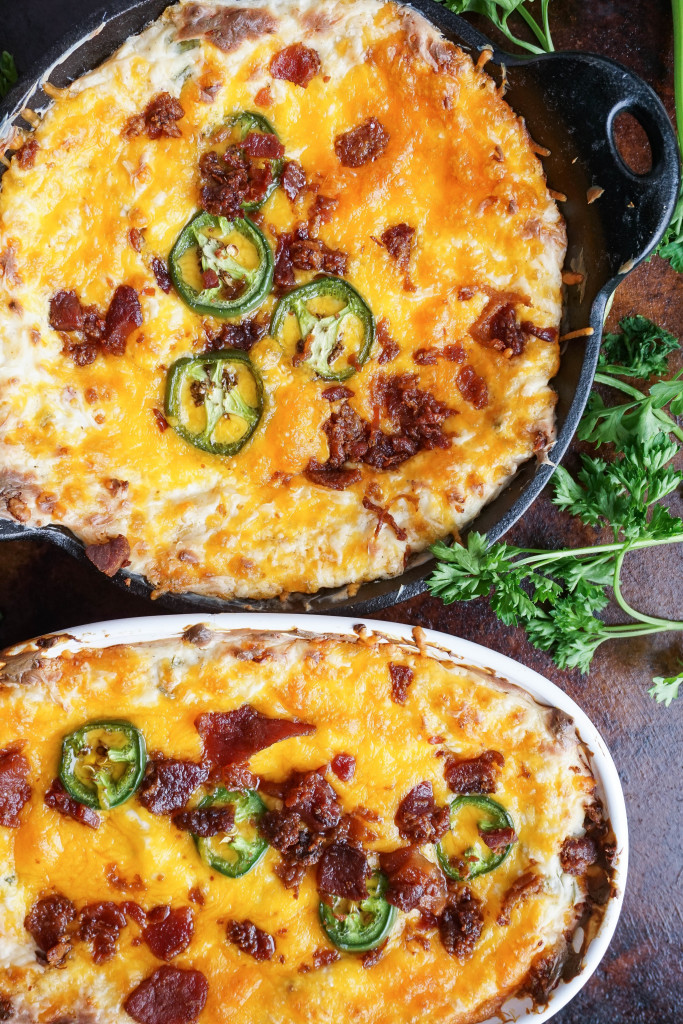 You can skip the garlic part and substitute with garlic powder if you really don't feel like cooking, which I don't blame you. For once on a Sunday I want to kick back with my friends, enjoy cold beer, and watch the games. Or maybe I don't because then it will remind me that I'm the only one in my fantasy league who hasn't won a game.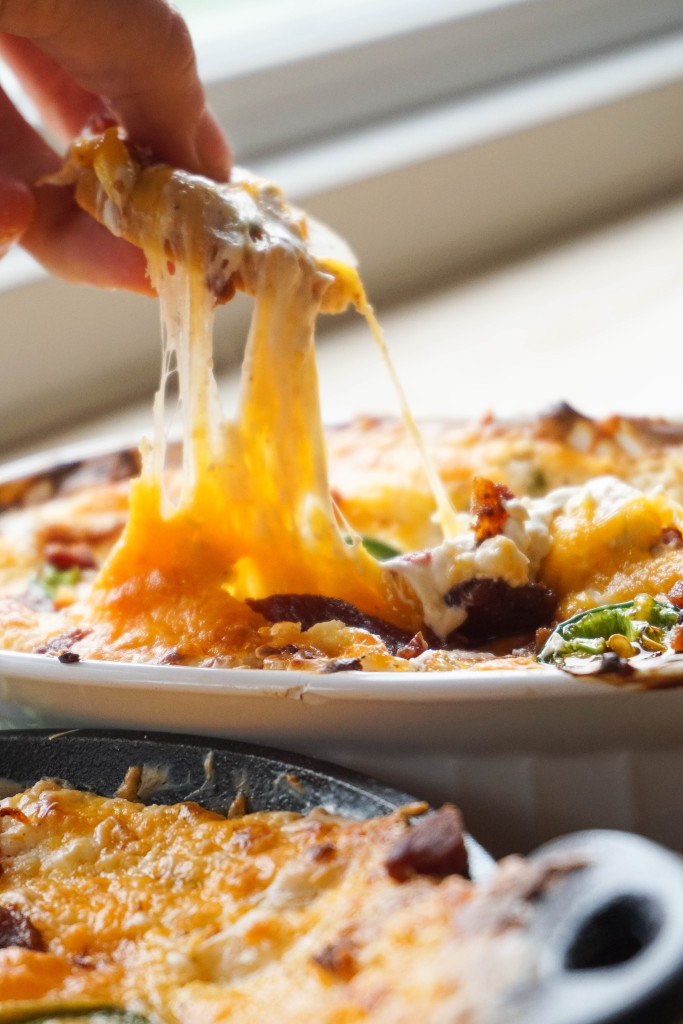 True story. Enjoy!
Jalapeno Popper Dip
2015-10-08 08:01:12
Serves 10
This dip is perfect for entertaining on game day!
Ingredients
2 8-ounce packs of cream cheese, softened
1/2 cup light sour cream
1 cup shredded cheddar cheese (reserve 1/4 cup for garnish)
1/2 cup shredded Monterey jack cheese
1 head of garlic
1 jalapeno - stem and seeds removed, diced (reserve slices for garnish)
8 slices of bacon - cooked and chopped (reserve half for garnish)
dash of chipotle seasoning (can also use cayenne pepper)
dash of paprika
sprinkle of salt and pepper
Instructions
Preheat the oven to 375
First, roast the garlic. Take the ENTIRE head of garlic and place in the oven. Roast for 25 minutes, or until fork tender. Your house will smell like roasted garlic and you're going to love it.
In a large mixing bowl, combine the softened cream cheese, sour cream, cheeses, diced jalapeno, HALF of the crumbled bacon, seasonings, and a good squeeze of the roasted garlic (about 3 cloves). Mix until combined. Taste a bit and adjust seasonings as necessary!
Transfer to a round baking dish and top with the remaining bacon, jalapeno slices, and cheese.
Bake for 30 minutes or until the cheese is melted and bubbly.
Serve with chips or crackers and enjoy!
Notes
Keep the remaining head of roasted garlic in the fridge and reserve for future use!
You can leave seeds in the jalapeno for spicy.
Optional: add two sprigs of chopped scallion into the dip.
http://www.vodkaandbiscuits.com/