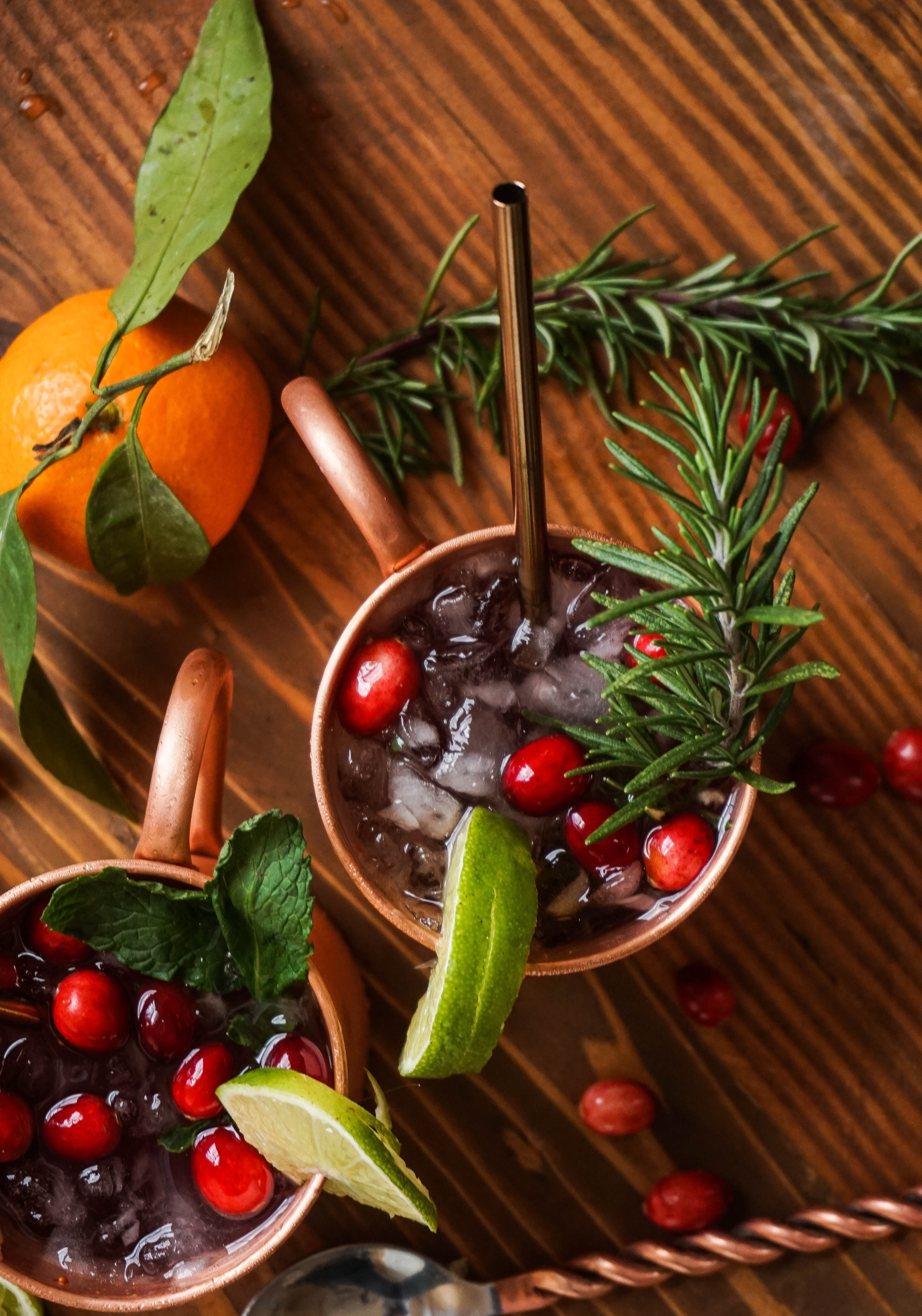 There's so many exciting things happening here I don't even know where to start.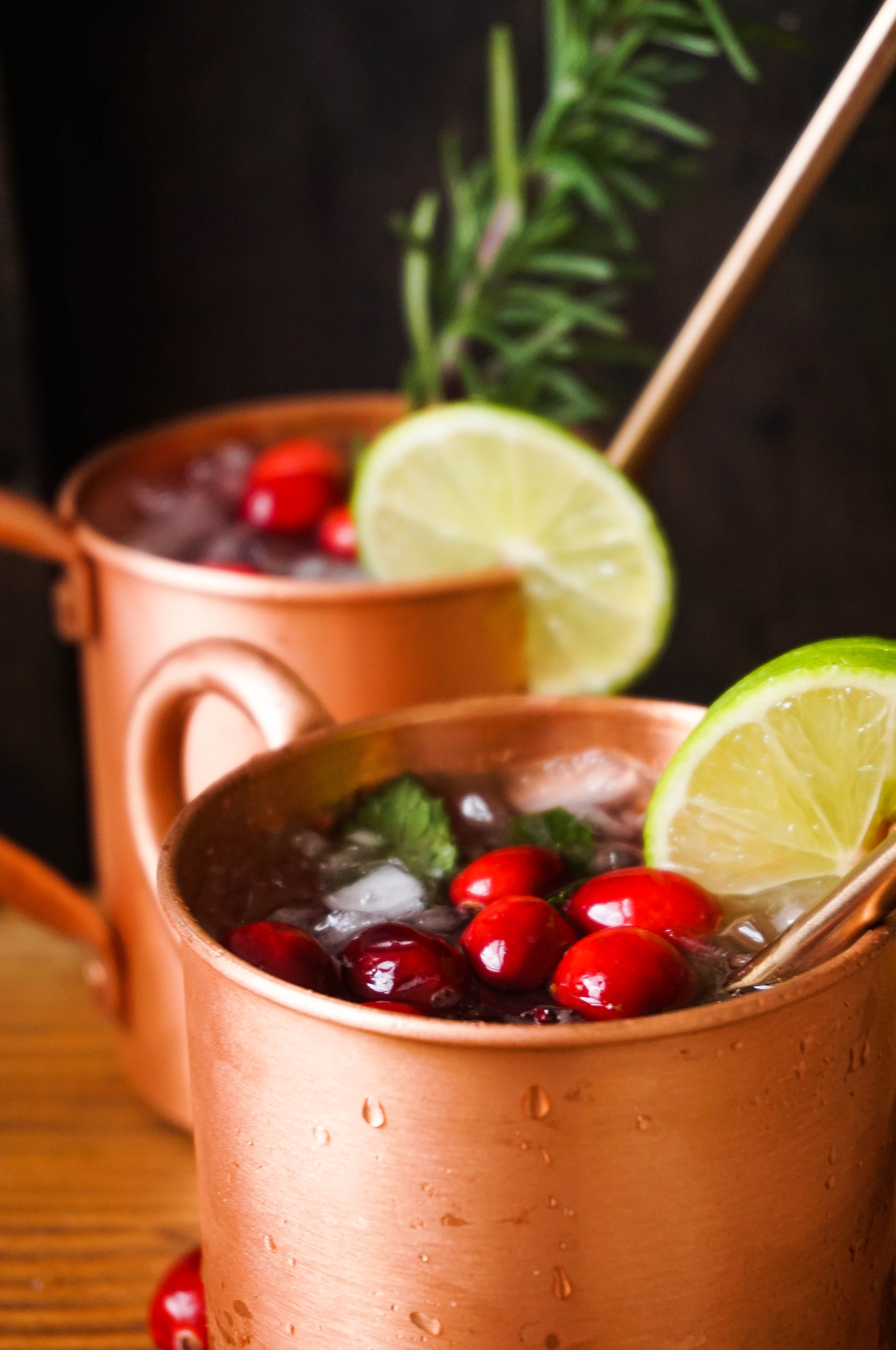 Let me just say I'm writing this in a blanket burrito robe (yes it's a thing) Sunday morning in desperate need of something greasy. I don't know if it was a good or bad thing that I tested these mules out on a Saturday morning with no plans for the day. One led to another and soon enough I had my girls over making, testing, drinking these cranberry drools all.night.long. Yes, we now call them Cranberry Drools.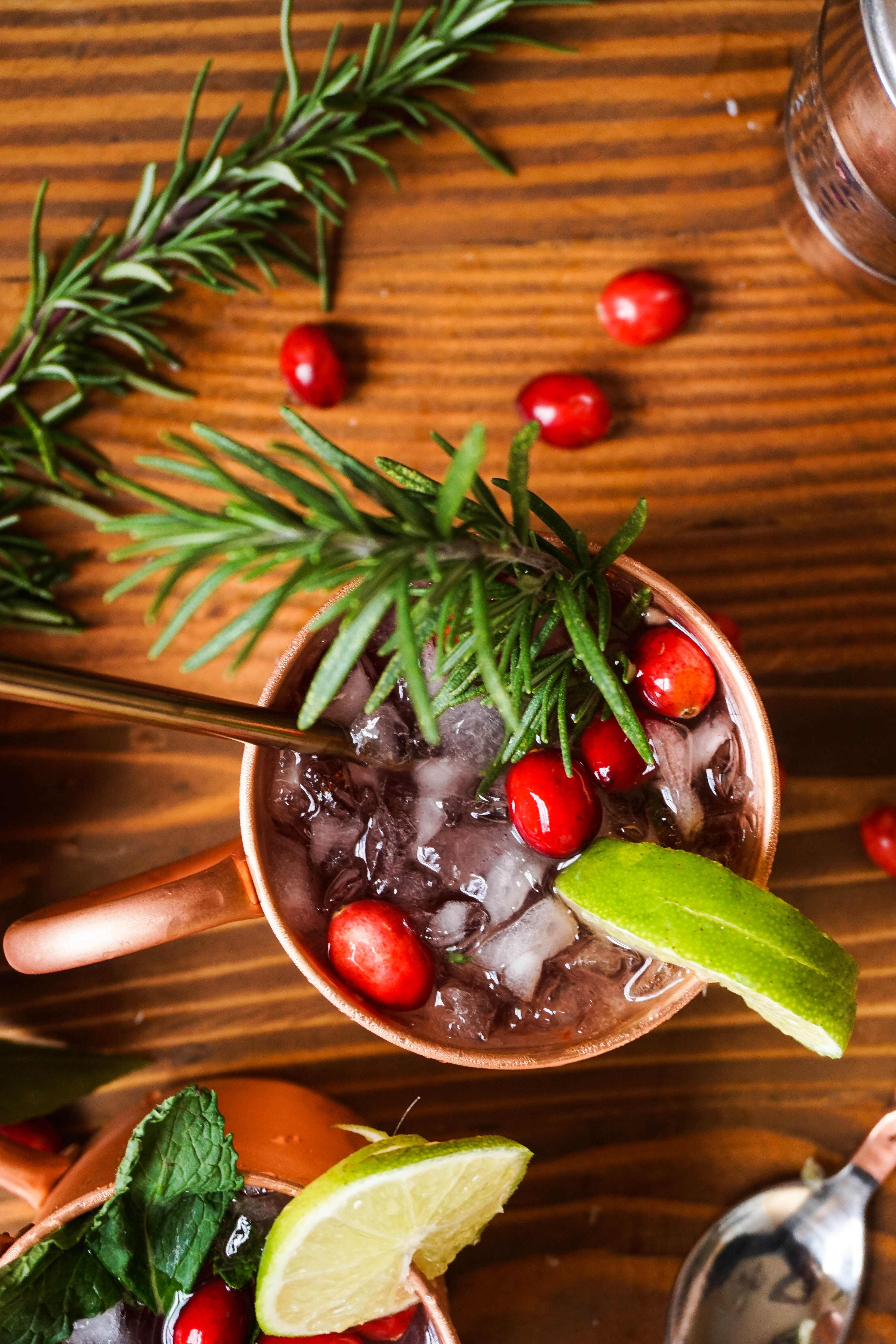 Aside from this incredible cocktail I'm about to share with you, I have something even MORE exciting.
You may or may not have seen SideChef come up throughout several of my recipes and Instagram posts. In a nutshell, SideChef is an app geared to help those who need a little help in the kitchen – hence side chef. It guides you through recipes step-by-step with pictures, timers, and more. There's nothing like it!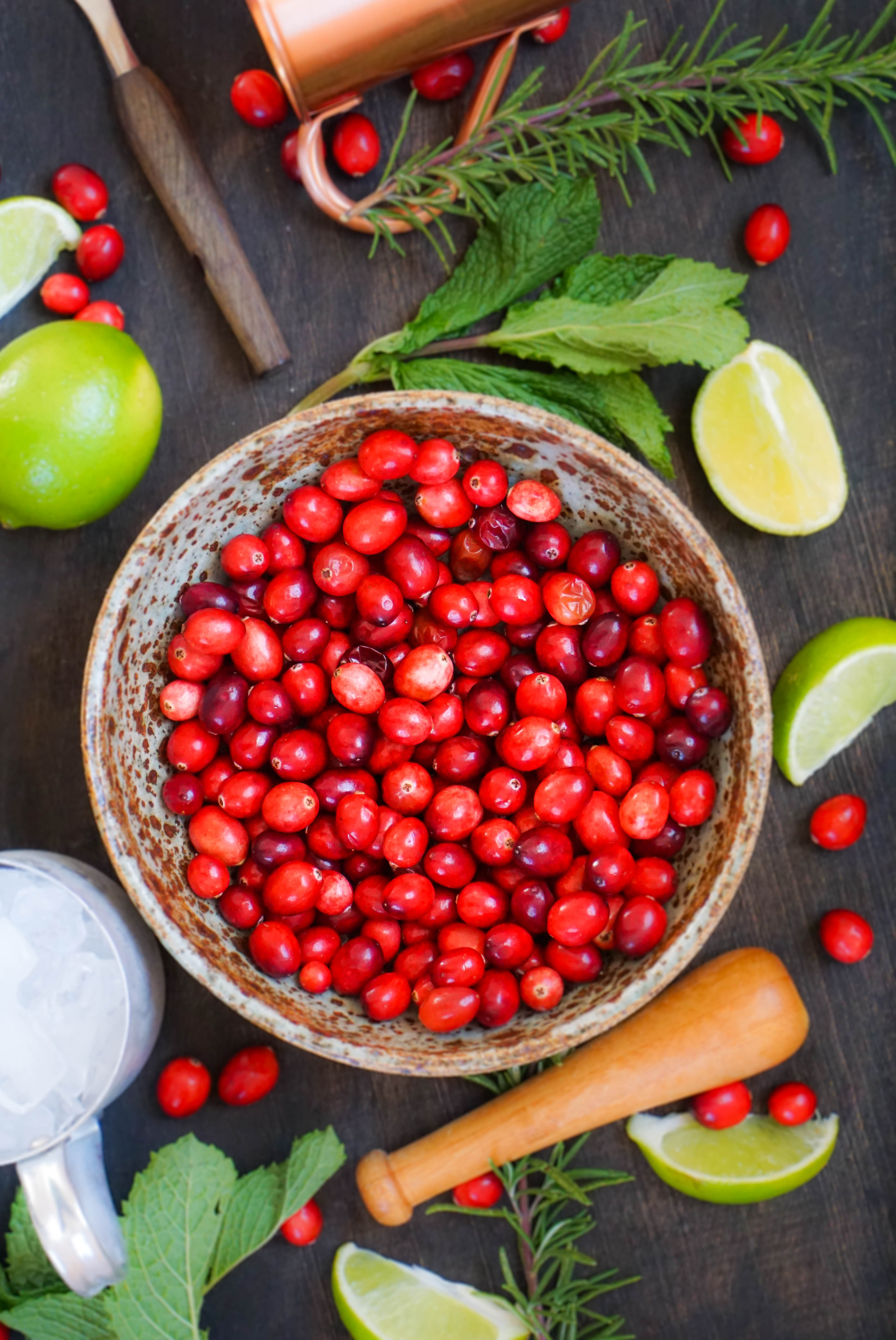 A few weeks ago they posted a picture of this INCREDIBLE clay bowl introducing their new online pop-up shop. Handmade, decently priced, I didn't blink before buying. Not even a week later I received the bowl and squealed because it's THAT much better in person. Immediately obsessed.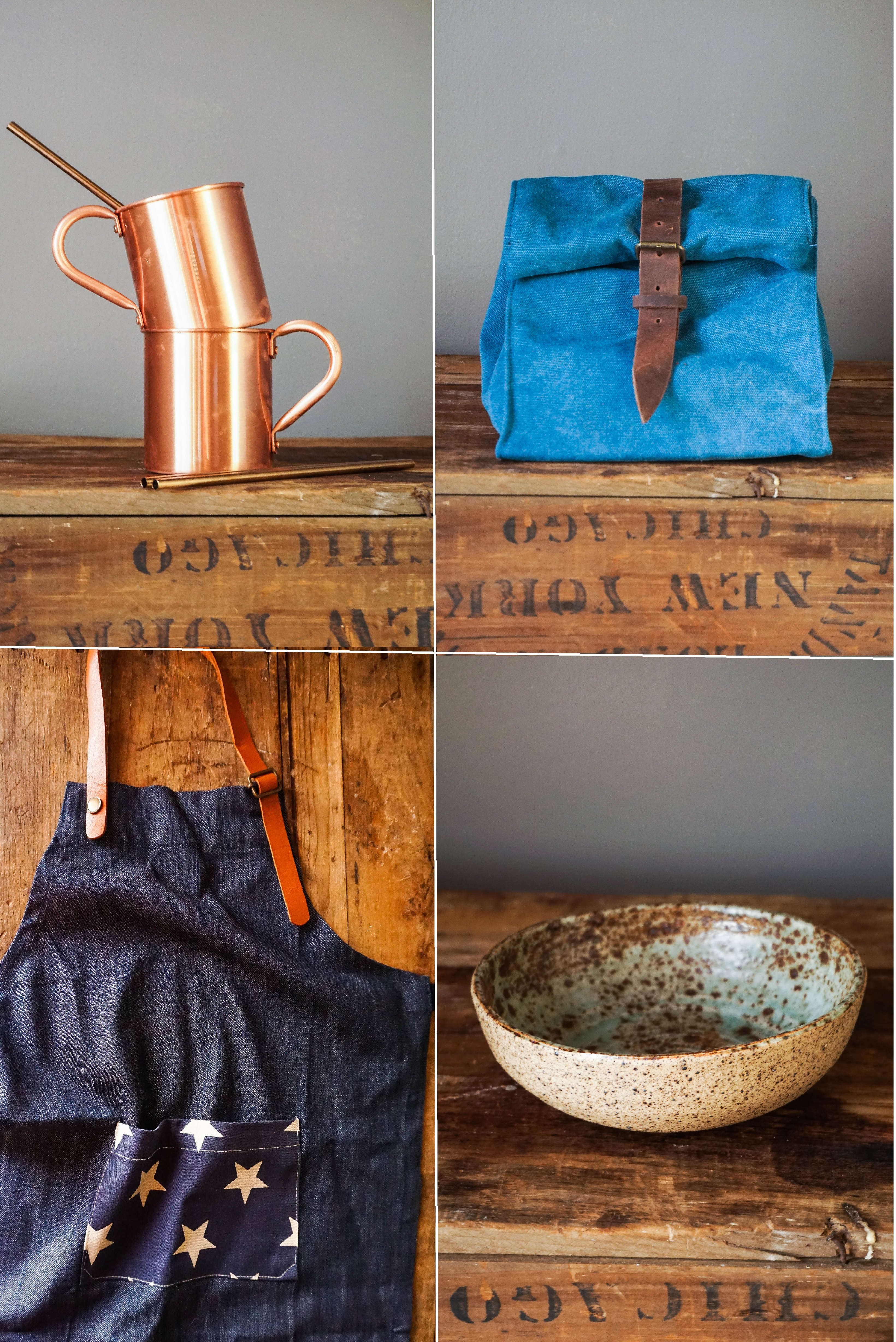 Now I'm guilty of owning every item in their shop – like these beautiful copper Moscow mule mugs and copper colored straws. Oh and a blue canvas lunch bag that I'm probably going to wear as a purse, and an adorable denim-leather kids apron that's going to make the perfect gift. Their selections couldn't have been any more perfect which is why at the end of the post something exciting is coming your way. Stay tuned.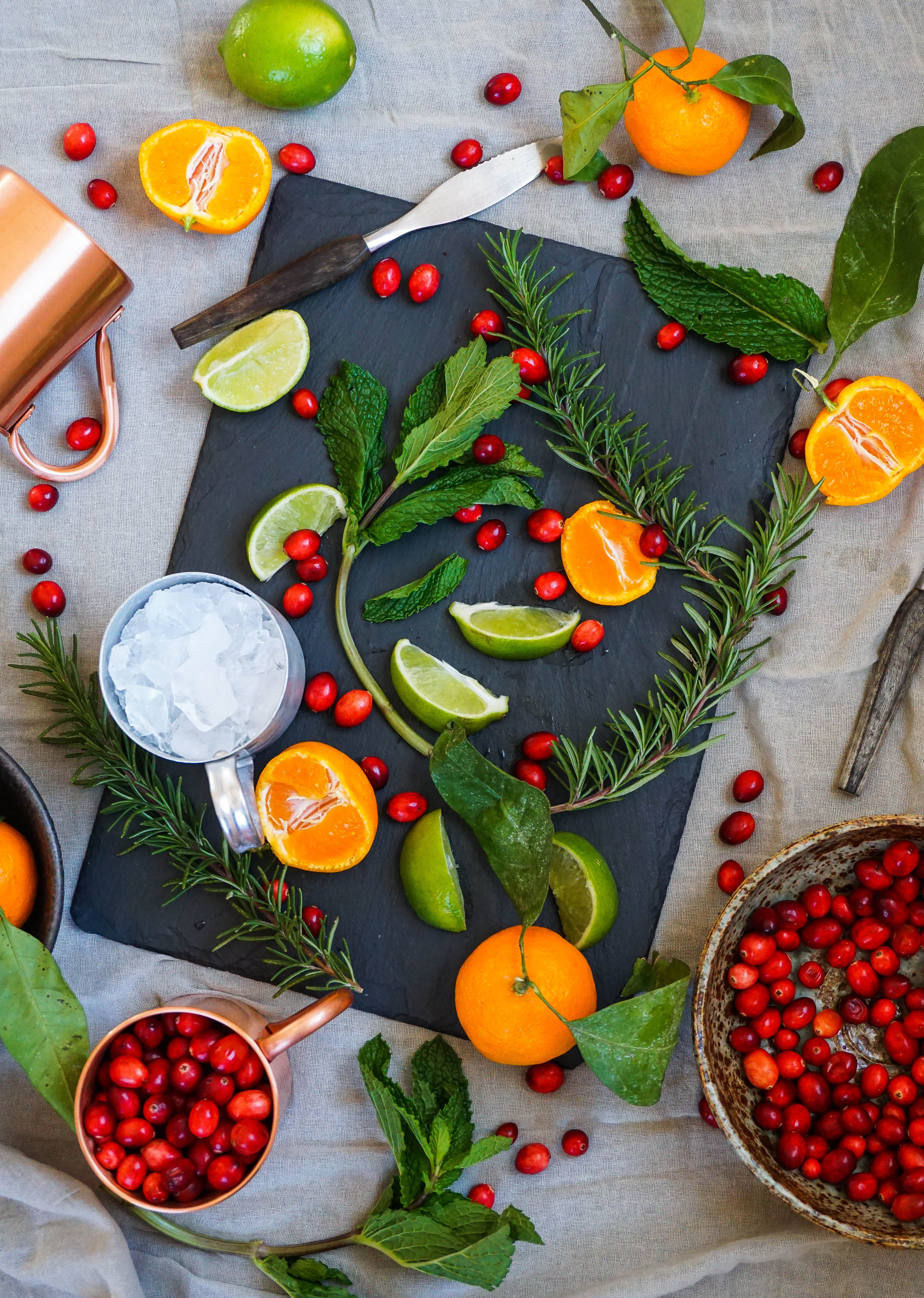 I was sharing with a coworker all my new goodies and she recommended I put them to use and make a Moscow Mule. After all, my blog name is Vodka & Biscuits and I've yet to share a recipe containing any vodka. Who am I?
When it comes to making drinks I rely heavily on the bartender or friends, so I immediately called up my girl Amber who not only is one of the most special people, she just so happens runs the Whiskey Lounge in Williamsport.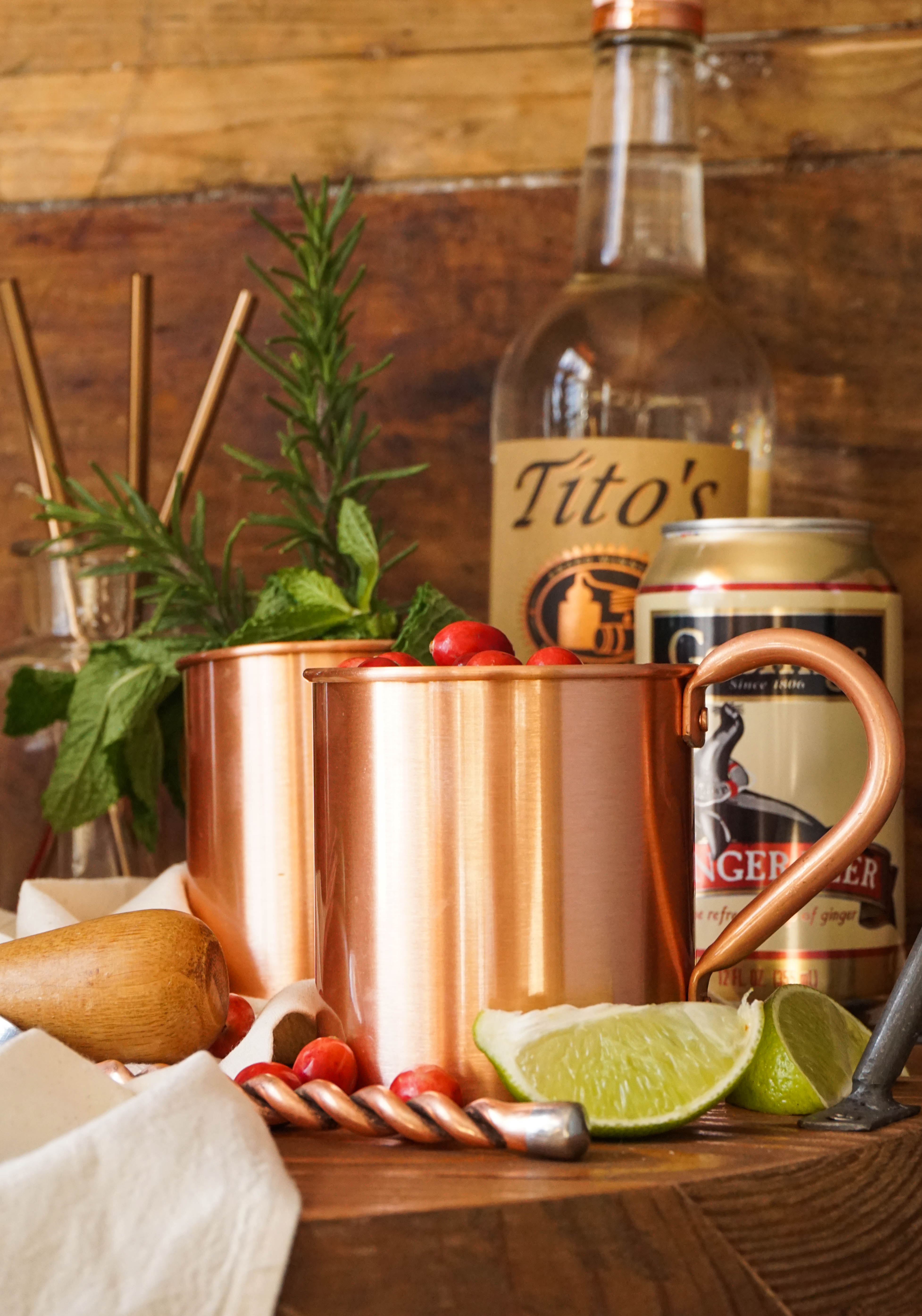 Amber suggested adding a festive twist of cranberry and gave me an incredibly easy recipe with lots of helpful hints that I would have never known – like 1.5 ounces of liquor is considered the perfect shot or if you don't have a muddler you can use the bottom of an empty bottle. Life saver.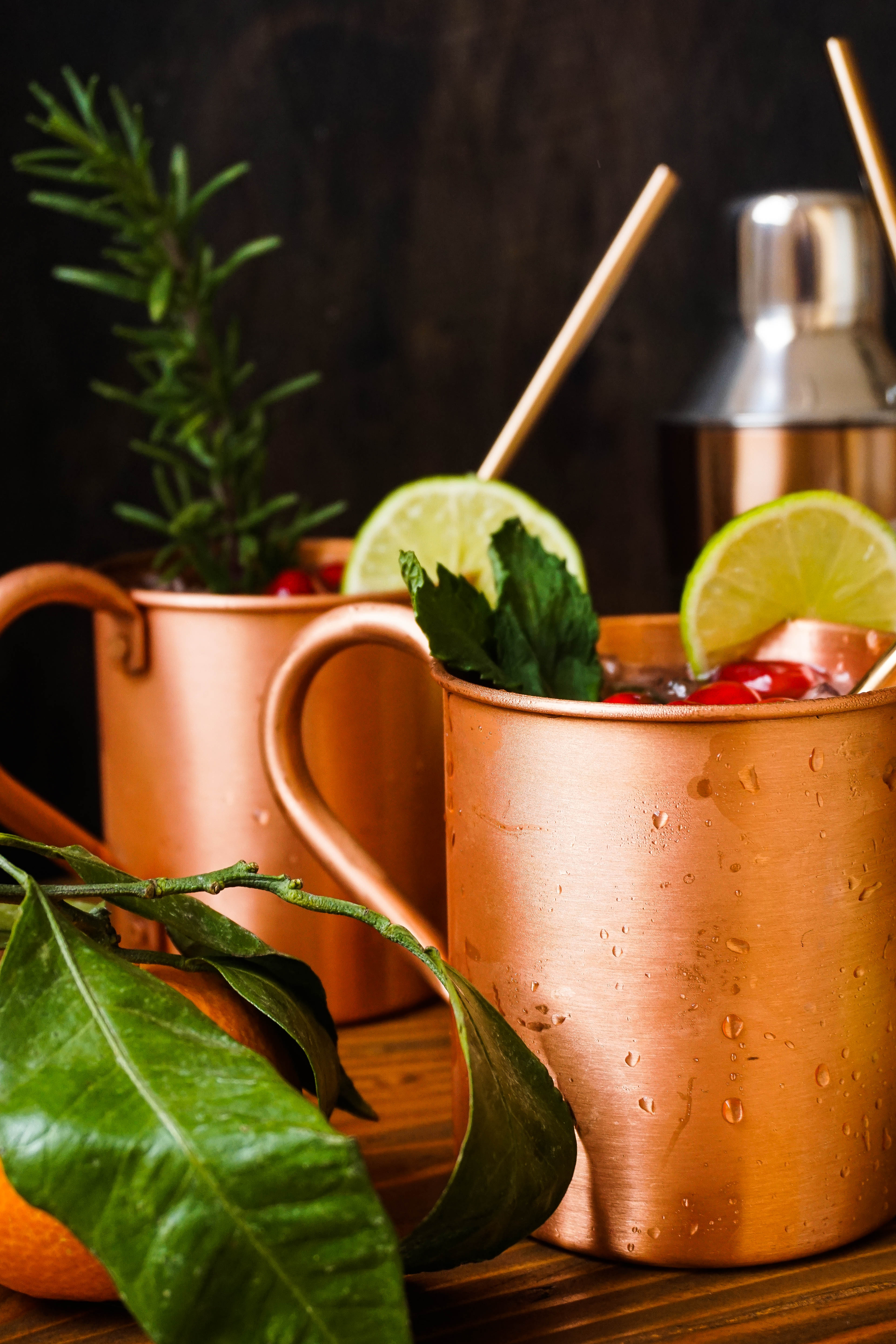 So, with Amber's recipe and SideChef's new props, I went to town. The recipe is easy and I walk you through every step! If you like Moscow Mules, you're going to love the tangy twist from the cranberry. I used vodka but you can get even more festive with Gin. The ginger, the lime, the cranberry, the mint, it doesn't get any better.
OR DOES IT?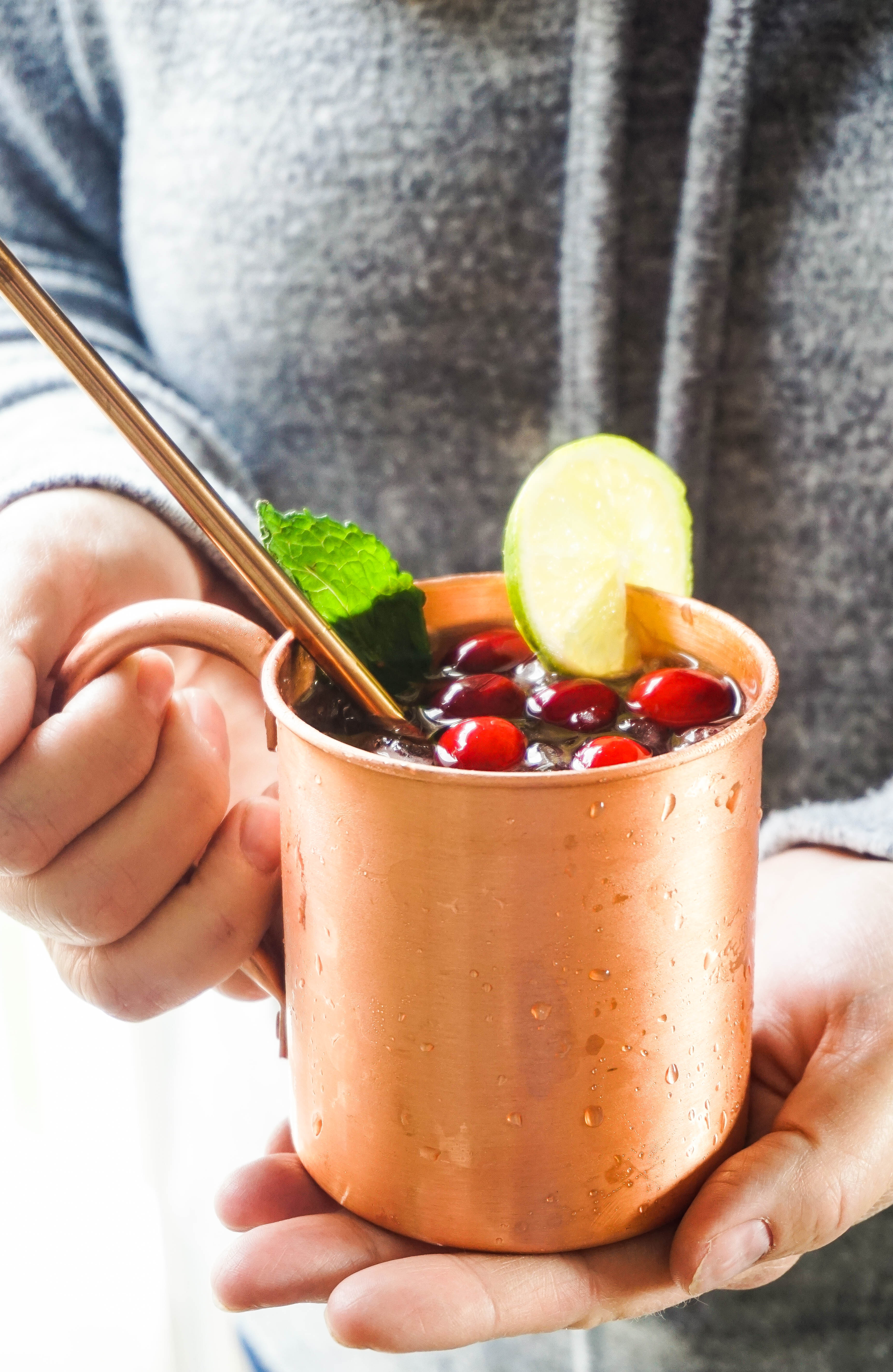 From now until December 31st use the Promo Code VODKABISCUITS25 and receive 25% off any of their items (see here). Oh and did I mention with any purchase SideChef donates a meal to those in need. Tis' the season!
So from SideChef and I, drink responsibly, shop responsibly, and happy holidays!
Cranberry Moscow Mule
2015-12-20 09:54:53
Serves 1
Ingredients
8-10 cranberries
2 mint leaves, torn into big pieces
1 tablespoon simple syrup or 1 sugar cube
1/2 lime
1.5 ounces Vodka (preferably Tito's or Kettle One), can substitute for Gin
4 to 6 ounces Ginger Beer, according to taste
Splash of cranberry to taste
Optional garnishes: lime, mint leaves, fresh cranberries, sugar dusted cranberries
Instructions
Add the cranberries, simple syrup, mint leaves, and a squeeze of half a lime to the bottom of a cocktail shaker. Muddle until the cranberries are crushed.
Add the 1.5 ounces of alcohol, ginger beer, and top with splash of cranberry. Shake until all ingredients are combined, then pour into mug over crushed ice.
Garnish with mint leaves, fresh cranberries, and lime wedge.
Repeat 12 times. Kidding, don't do that. Enjoy!
Notes
If you do not have a cocktail shaker, you can do this in the bottom of a glass cup and muddle with the bottom of an empty bottle. Just pour back and forth in another glass to combine.
http://www.vodkaandbiscuits.com/