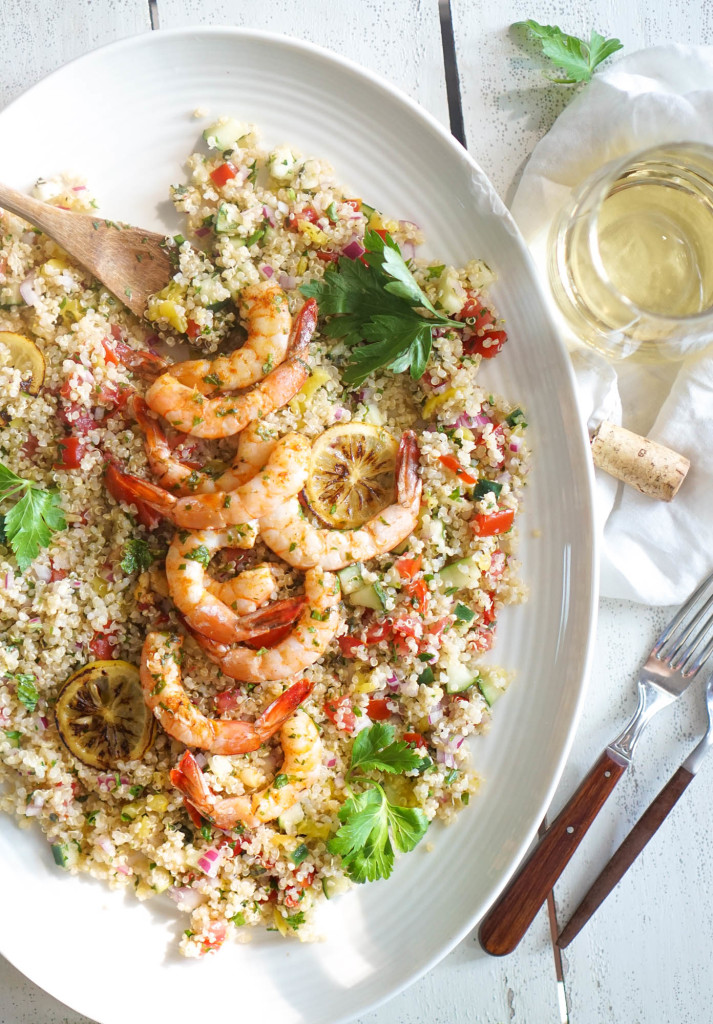 This is my first post since moving into the house and whew do I have some photos to share with you. These past 10 days have been so exciting and somewhat exhausting, but it's all so worth it. I'll share pictures with you soon, but first I need to get this recipe to you.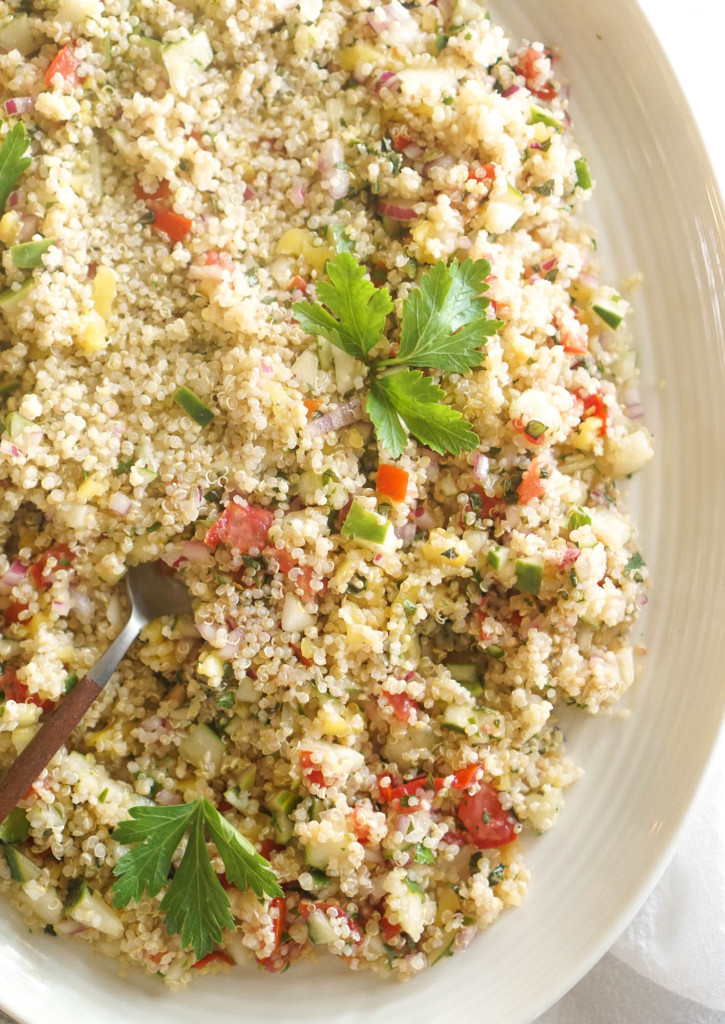 Many of you know Sascha, my boss and muse for culinary inspiration. I sometimes show off her many talents on Snapchat, like playing the piano, talking French to strangers in NYC, to her incredible fashion sense. Of all her many talents, one of my favorites is her writing & story telling. Once a month she is featured on Baltimore's Maryland Morning (WYPR) to give a quick 10-minute radio show on food.
Once a month Jane and I get a knock on our office door. It's Sascha with her notepad, nervous (which we never know why), asking to borrow our ears and advice as we listen to her practice for the radio. Almost always at the end of those ten minutes our jaws are dropped and we are immediately wrapped up in not only incredible recipes, but a story surrounding them.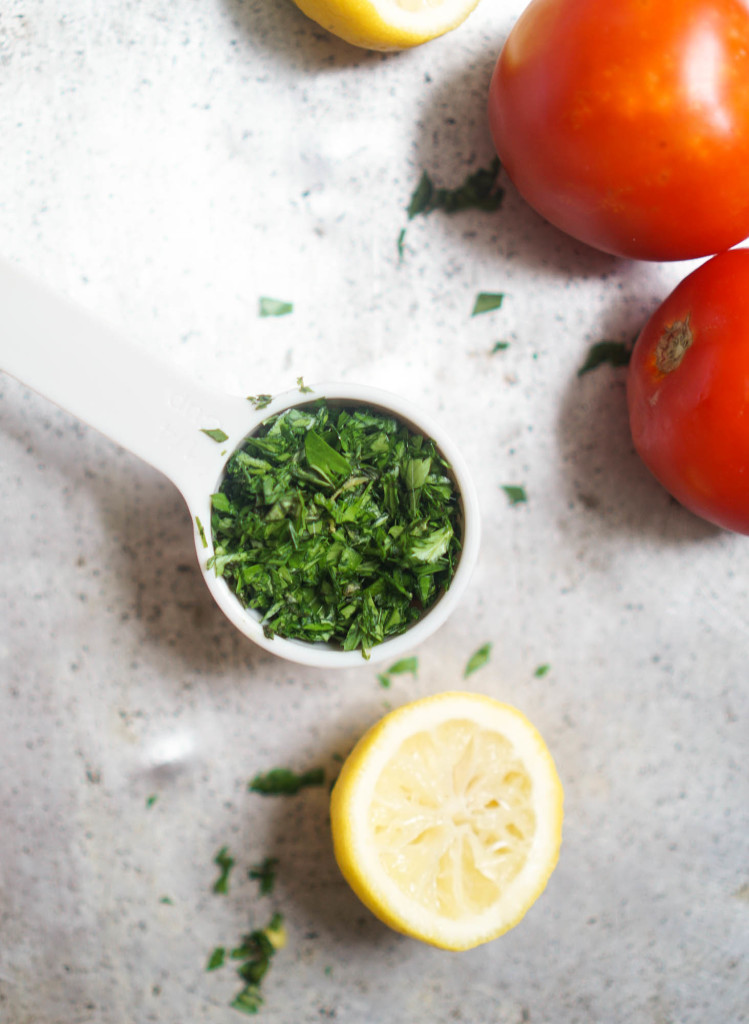 I don't have to explain what's going on in the world right now, but we all are too familiar with stories of acts of evil, more frequent than ever. Right now in America we flick on the news and hear aggression among two parties and we can all probably agree that politics right now are gettin' dirty. With all that and more in mind, Sascha decided to make her episode reflecting how her world travels, and more specifically the people she met, inspired her recipes today.
If I can't convince you to make this recipe, I at least need you to take 9 minutes of your time and give this a listen (click here).
Those last thirty seconds need to be heard alllll around the world. Just sayin'.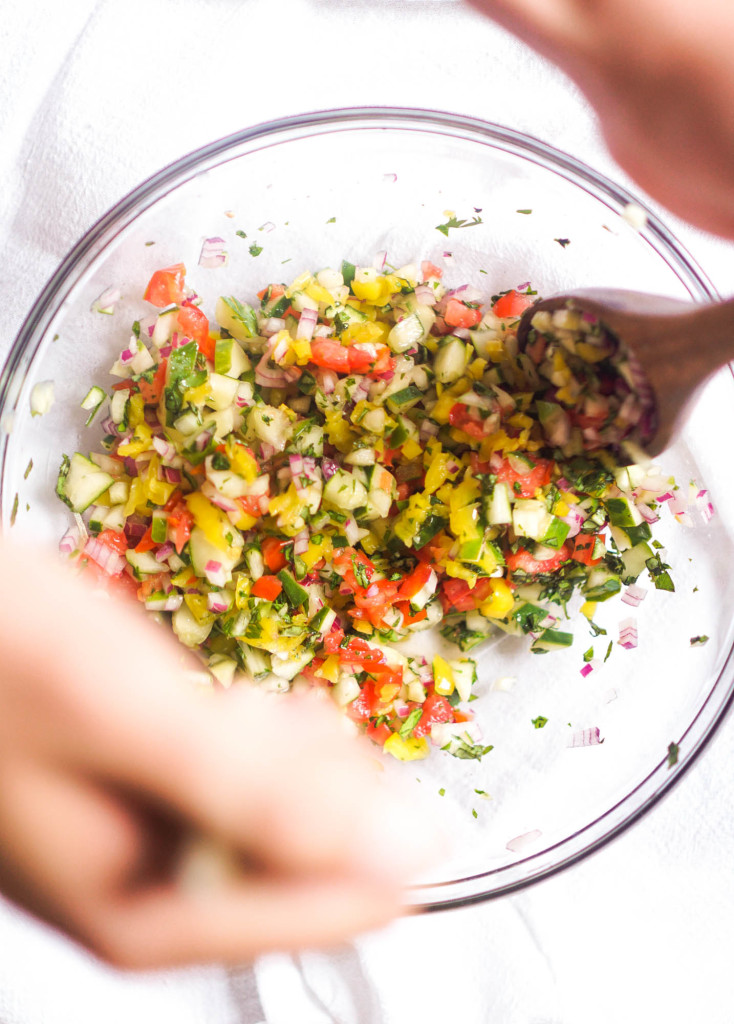 Her first recipe she mentions is inspired by a chopped salad which is often used a base for Tabbouleh. I had this in the back of mind since hearing her show and just so happens we went on the boat this weekend. What more perfect of a dish to bring on the boat than Tabbouleh quinoa and shrimp? Yes please! I used Sascha's advice and chopped up tomatoes, cucumbers, red onion, banana peppers, and a delicious combination of chopped parsley and basil. I gave that a sprinkle of olive oil and the juice from a lemon. Tossed that in quinoa and let it sit in the fridge overnight.
You want to chop the vegetables small, especially the red onion, as it will be eaten raw.
Sunday morning I quickly sauteed shrimp that had a flavor bath in olive oil, lemon, herbs, garlic, and black pepper. I tossed that in with the quinoa, packed it up in the cooler, and headed to the boat. I didn't put garlic in the quinoa as I thought the red onion would be enough, but you can easily substitute or add 1 clove of finely minced garlic.
Sub the shrimp for chicken, salmon, or Feta cheese.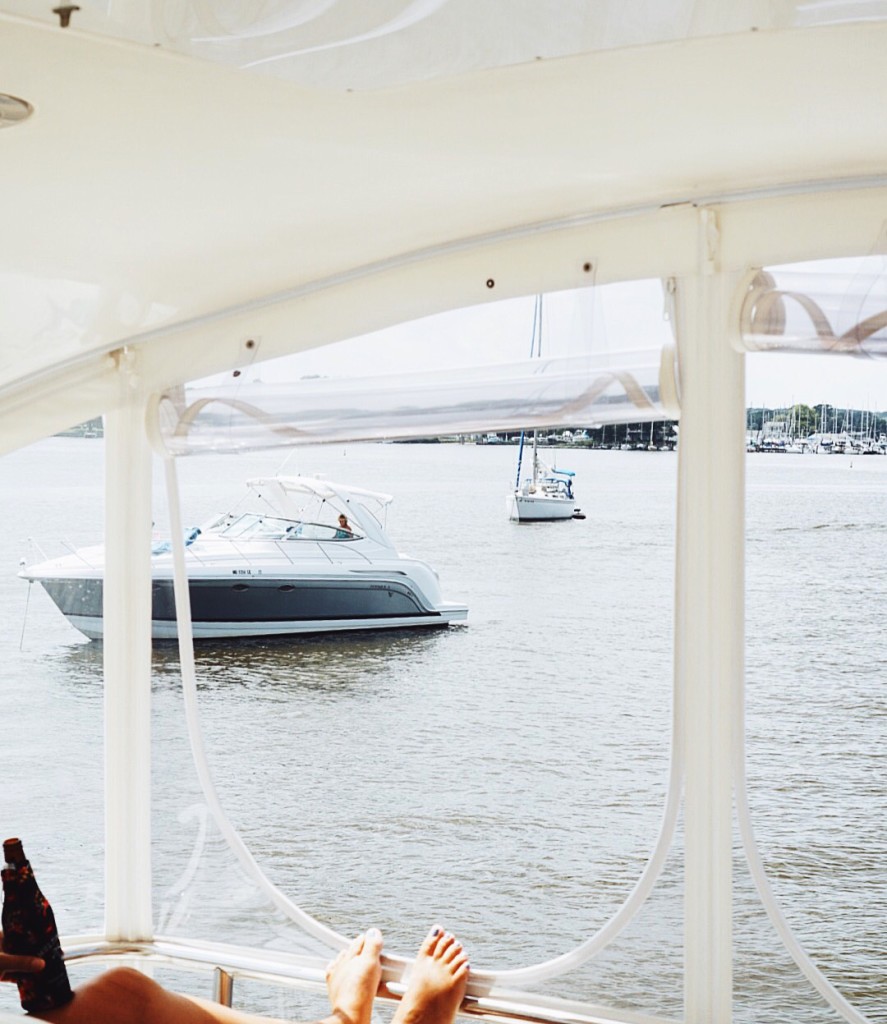 I don't know if it was the hot sun or the several beers, but this was absolutely perfect. You already know from the ingredients how fresh this is, but the different textures from the vegetables, the lemon, fresh herbs, and the tang of the banana peppers makes this ideal for a hot summer day.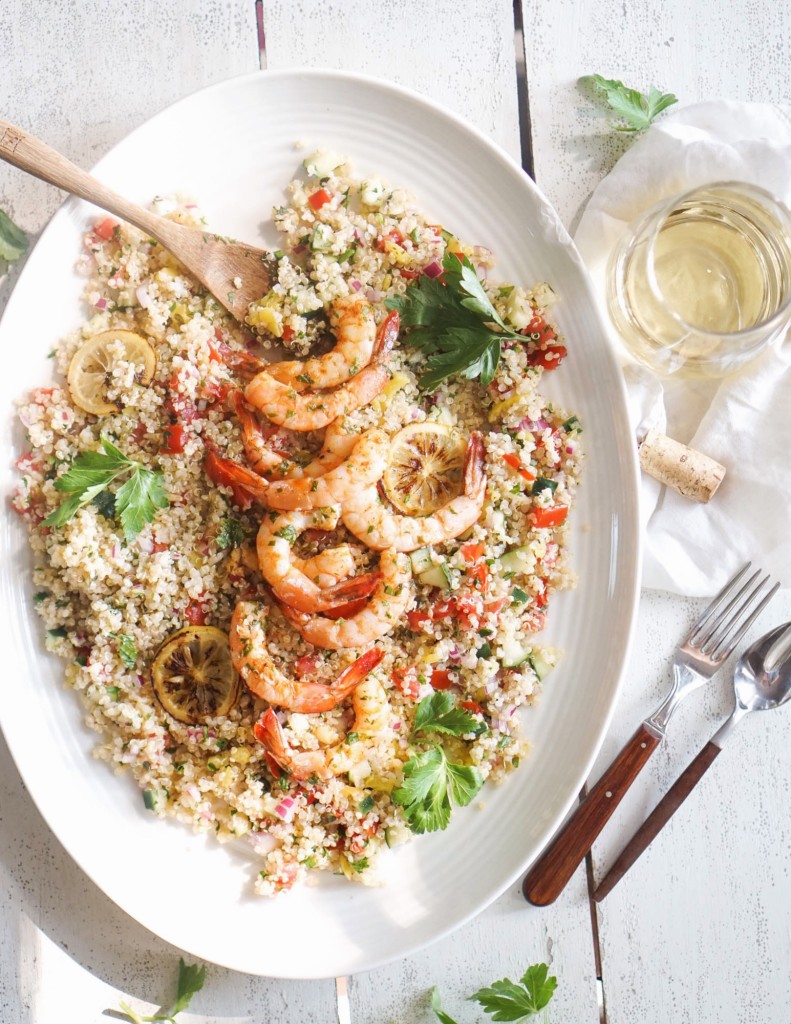 So go to your garden or stop at your local farm, get the freshest of ingredients and make this as a side dish for dinner, enjoy leftovers for lunch, or bring it to your next cookout. It can't get much easier, fresh, or delicious as this. Enjoy!
Tabbouleh Inspired Quinoa with Shrimp
2016-08-01 09:16:46
Serves 8
A fresh Tabbouleh salad made with summer's best produce tossed with quinoa and herb shrimp. The perfect lunch or side-dish on a hot summer day. Allow it to sit in the fridge overnight for best flavor.
For the Tabbouleh
1 cup uncooked quinoa
2 cups water
1/4 teaspoon kosher salt
2 Roma tomatoes
1 large cucumber
1/2 red onion
1/2 cup banana peppers, drained
3 tablespoons chopped parsley
3 tablespoons chopped basil
1 lemon
2 tablespoons olive oil
salt and pepper as needed
For the shrimp
1 pound peeled shrimp
1 tablespoon chopped parsley
1 tablespoon chopped basil
1 tablespoon lemon juice, freshly squeezed
1 clove garlic, smashed
1/4 cup olive oil plus 2 tablespoons
1/4 teaspoon black pepper
For the Tabbouleh
Bring the water, 1/4 teaspoon salt, and quinoa to a boil. Cover and reduce to a simmer and cook until the water is absorbed, about 10-12 minutes. Fluff with a fork and set aside until needed. (note: your quinoa package will most likely have it's own cooking directions, but it's almost always along these lines).
Cut your tomatoes in half. Cut out the core and scoop out the seeds/insides and discard. Chop the flesh into a small dice. Set in a large bowl until needed.
Cut the ends off the un-peeled cucumber* Cut in half lengthwise to make a cucumber "boat." Use a spoon to scoop out the seeds and discard. Cut in half length wise again, and repeat until the cucumber is 1/4" wide. From there, chop the cucumber into a small dice. Add to tomatoes.
Finely chop the onion into a small dice. Notice a pattern yet? You want it to be fine, as red onion can be strong when eaten raw! Add to the vegetables.
Run your Chef's knife through the banana peppers, roughly chopping into small pieces. Add to the remaining vegetables.
Add the fresh chopped herbs and toss to combine. Squeeze the juice of a lemon over the vegetables. Add two tablespoons of olive oil and toss to combine.
Fold in the quinoa and allow to sit in the fridge for at least 4-6 hours, or overnight.
Before serving, taste for seasoning. If needed, add a pinch of sea salt and black pepper. Taste and adjust as needed. If serving with shrimp, proceed to the next step.
For the Shrimp
Combine the olive oil, herbs, lemon juice, garlic, and pepper. Mix. Add the shrimp and marinate for 25 minutes.
When ready to cook, heat a saute pan over medium-high heat. Add 3-counts of olive oil (count 1-2-3). Saute shrimp, about 3-4 minutes on each side, until pink and fully cooked through.
Toss the shrimp in with the quinoa. You can chop the shrimp for bite size pieces too.
Enjoy!
Notes
*I left my cucumber unpeeled, but you can peel if preferred.
I added a teaspoon of Cajun seasoning to my shrimp to get it flavor and color, you can do this or use any seasoning (ie. herbs de Provence).
Adapted from Sascha
Adapted from Sascha
http://www.vodkaandbiscuits.com/