Hi! Welcome to Vodka & Biscuits, a food blog occasionally featuring vodka and rarely biscuits. I can eat them better than I make them. I am here to share with you my passion for cooking through simple recipes with ingredients that are accessible for all. Whether I'm sharing recipes created right here in my kitchen or found from my collection of cook books, I can assure there is something here for everyone.
A few food facts:
I can't bake cookies to save my life.
I'll eat everything BUT salmon and hot dogs. Eek.
Corn is probably my favorite food. And dumplings. Neither do anything for me nutritionally, but EVERYTHING for me mentally.
I love to grill and we want to build our own brick grill next summer!
My favorite cookbook authors are the ladies from the Silver Palate collection, Molly Katzen, and Ina Garten.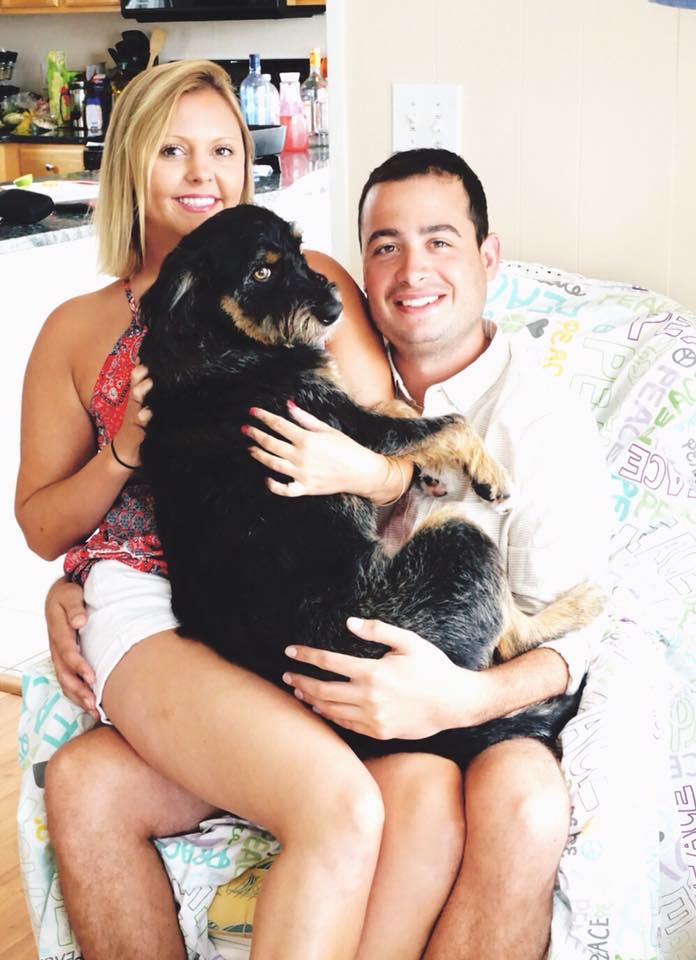 I am 26 years old and live with my boyfriend Scott and our dog Barley. You'll hear about them frequently. Scott does great things for our country (just celebrated 10 years in the USCG!) and Barley loves the water, dirt, and making mom & dad regret buying a white couch. Love you, boots. We love food, family, and friends, and love nothing more than bringing all of them together around drinks and dinner. I will most likely find a way to encourage a dinner party in every recipe.
I recently left the catering industry with my office (now business) partner Jane and we opened a cafe, The Nook, in University of Maryland's Bio Park Campus in October 2017. You'll hear A LOT about this too. In fact, you'll find an entire section of The Nook on the blog. If you're curious, here's an introduction to The Nook!
If you have any questions, feel free to reach out at vabrecipes@gmail.com.
I don't bite! 😉