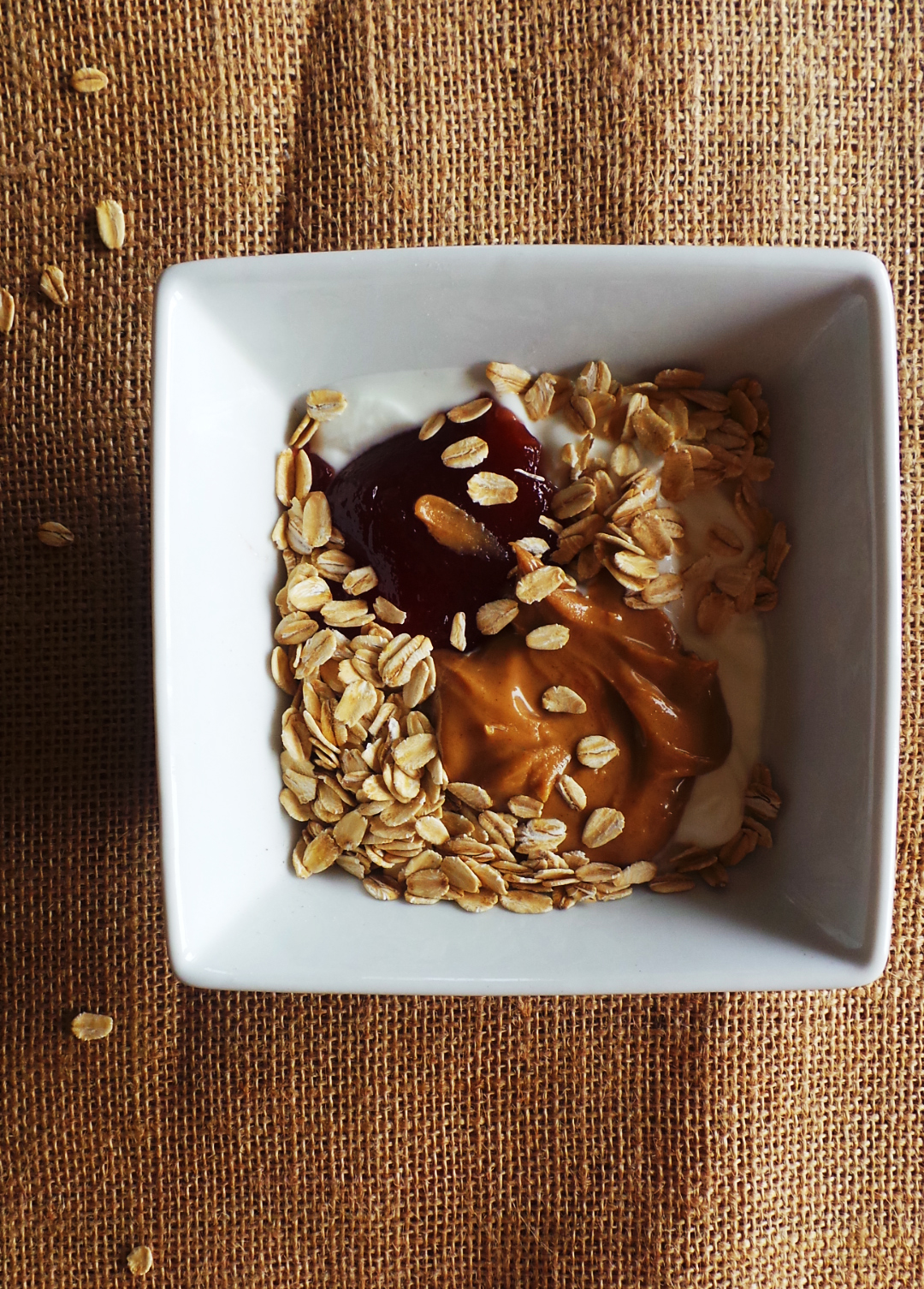 I was talking to a friend a few days ago and she made a comment to me like "I want to eat a PB&J sandwich without the bread, so what do I do, eat it from the spoon?" Then the light bulb went off. Why haven't I thought to share my most favorite snack in the world? I believe I have it on Instagram, but my food blog? C'mon Linds, you're better than that. So that's why I am here to share with you today my absolute favorite.snack.in.the.world.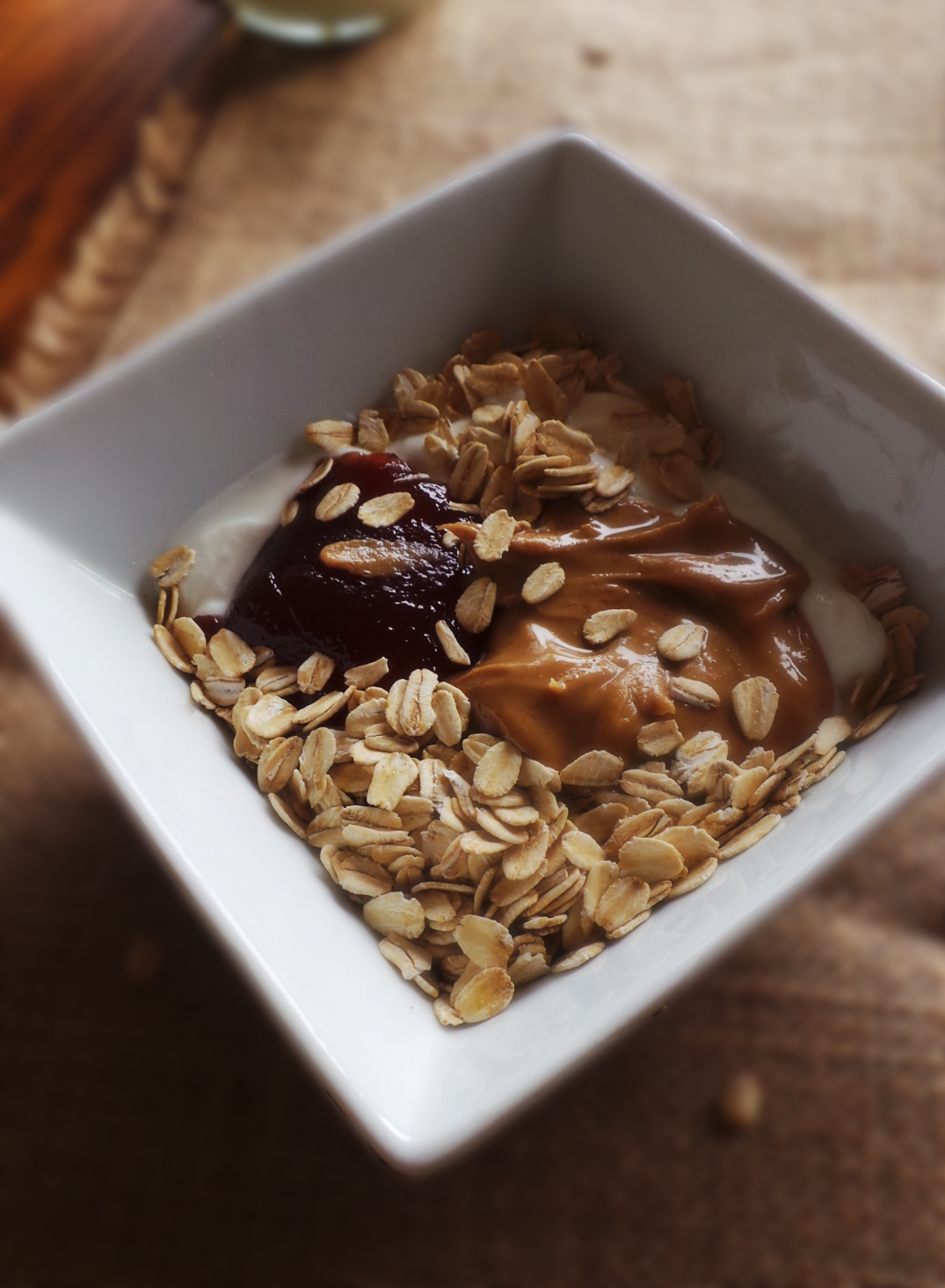 It's a peanut butter & jelly parfait. It's like a sandwich without the bread. It's like ice-cream without the fat. It's ahmazing. This was my go-to lunch in college. Whether I was rushing home between classes to make a quick bowl, or eating it out of a mason jar. Most people are skeptical at first. You're putting peanut butter and jelly in yogurt? It's one of those things you can't knock until you try. I've gotten a few people hooked, including my stubborn brother who refuses to try anything out of the ordinary.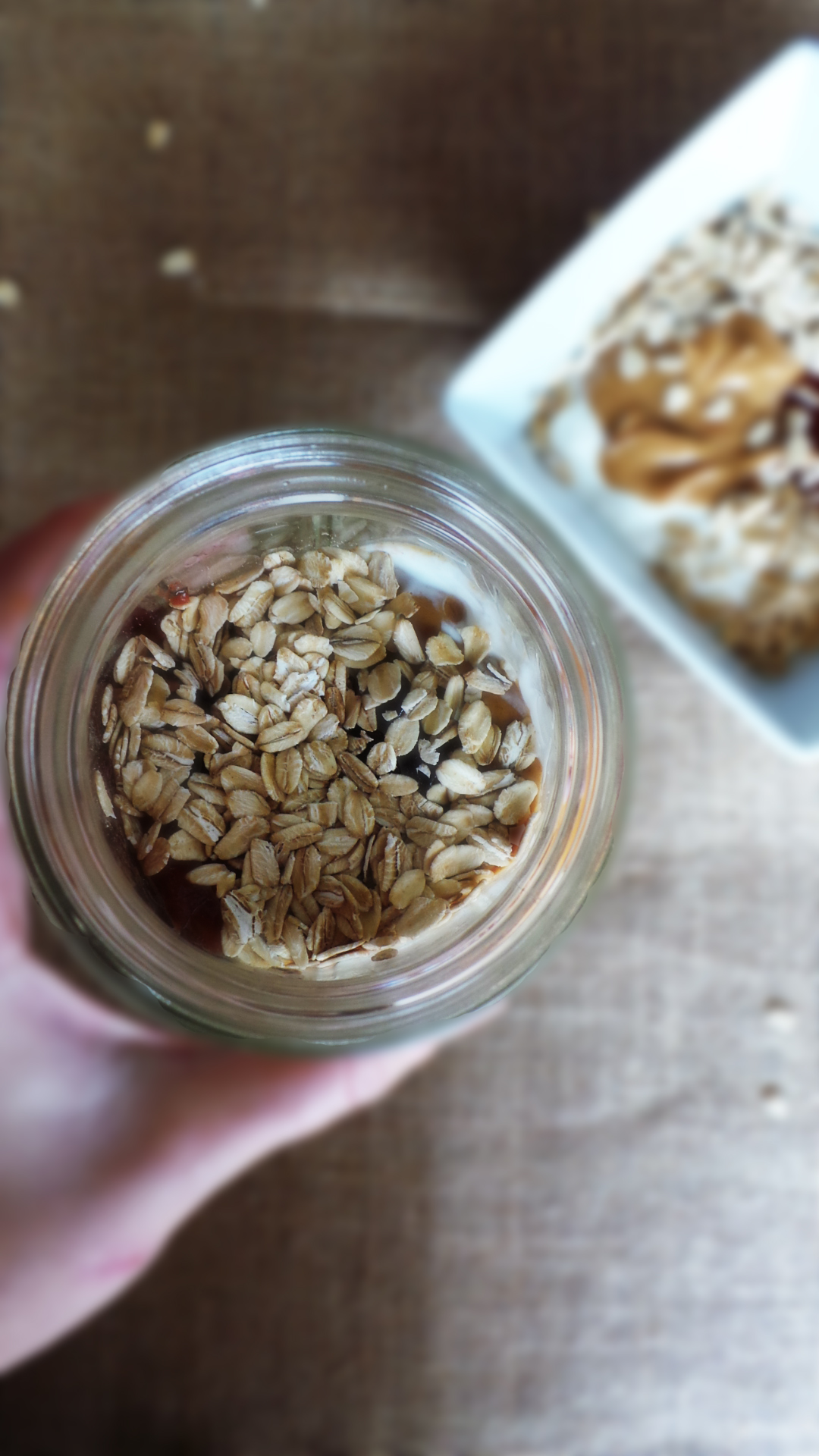 This is simply what you see: Greek yogurt, peanut butter, jelly, and oats. I always have plain Greek yogurt on hand since I use it for everything. Try to stick with plain since you won't need any additional flavoring. Peanut butter is definitely better natural. My trick to buying peanut butter is look at the ingredients. If it has more than three or four ingredients, it's probably not natural. The best jelly to use is some from the Amish market or any local market. Basically, the ones you can't find at your brand name grocery stores. Usually they are homemade with naturally grown ingredients, and some even have chunks of whatever fruit you're going for. Now for the oats, my favorite brand are from Trader Joe's. They're plain rolled oats and I've yet to find a brand I like better. Sometimes if I'm having this for dessert, I'll add in some honey. It just makes this a tad sweeter.
If you're making this for lunch, pile it up high in a mason jar. You know what this means? No more soggy bread. Hallelujah!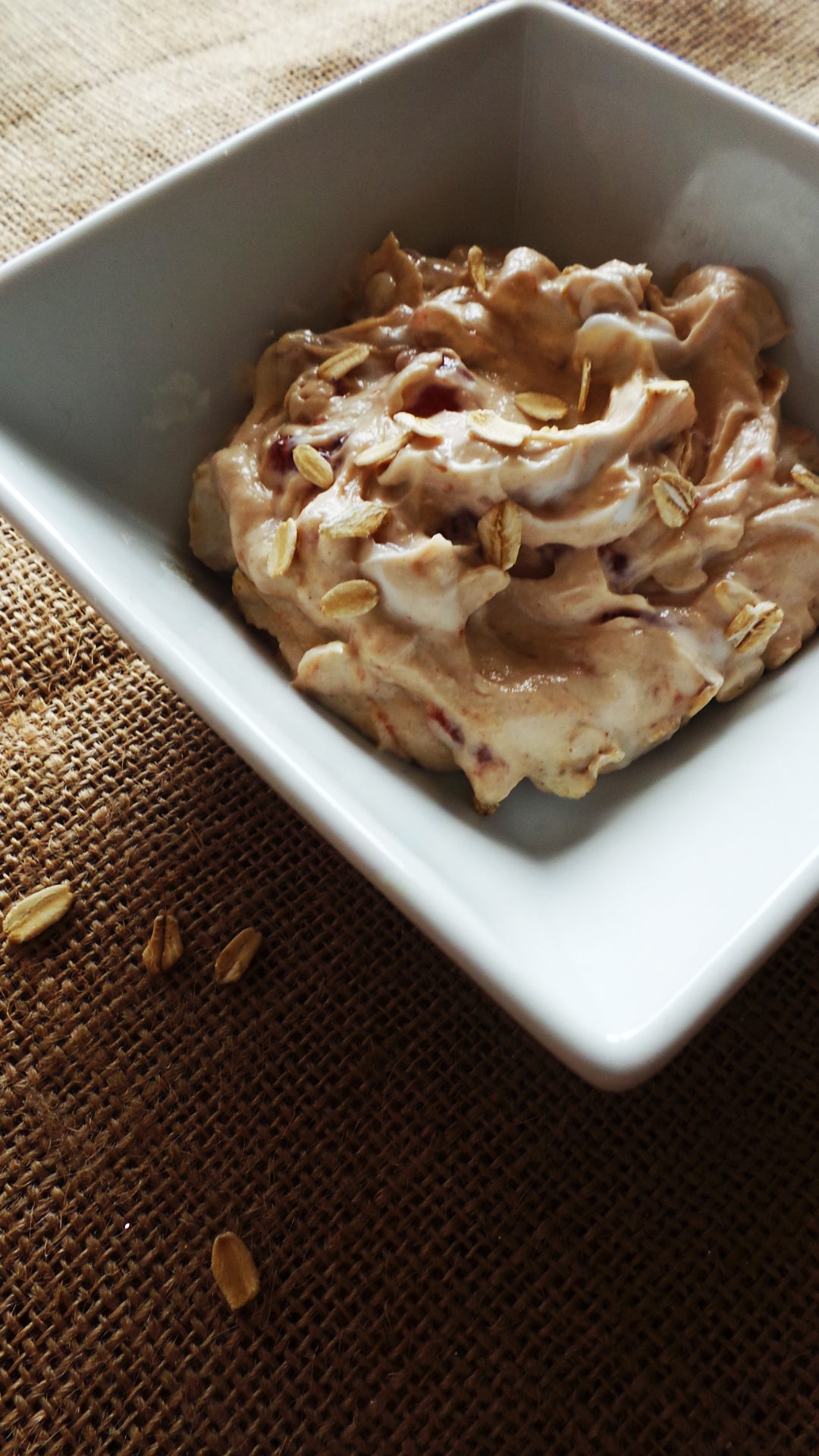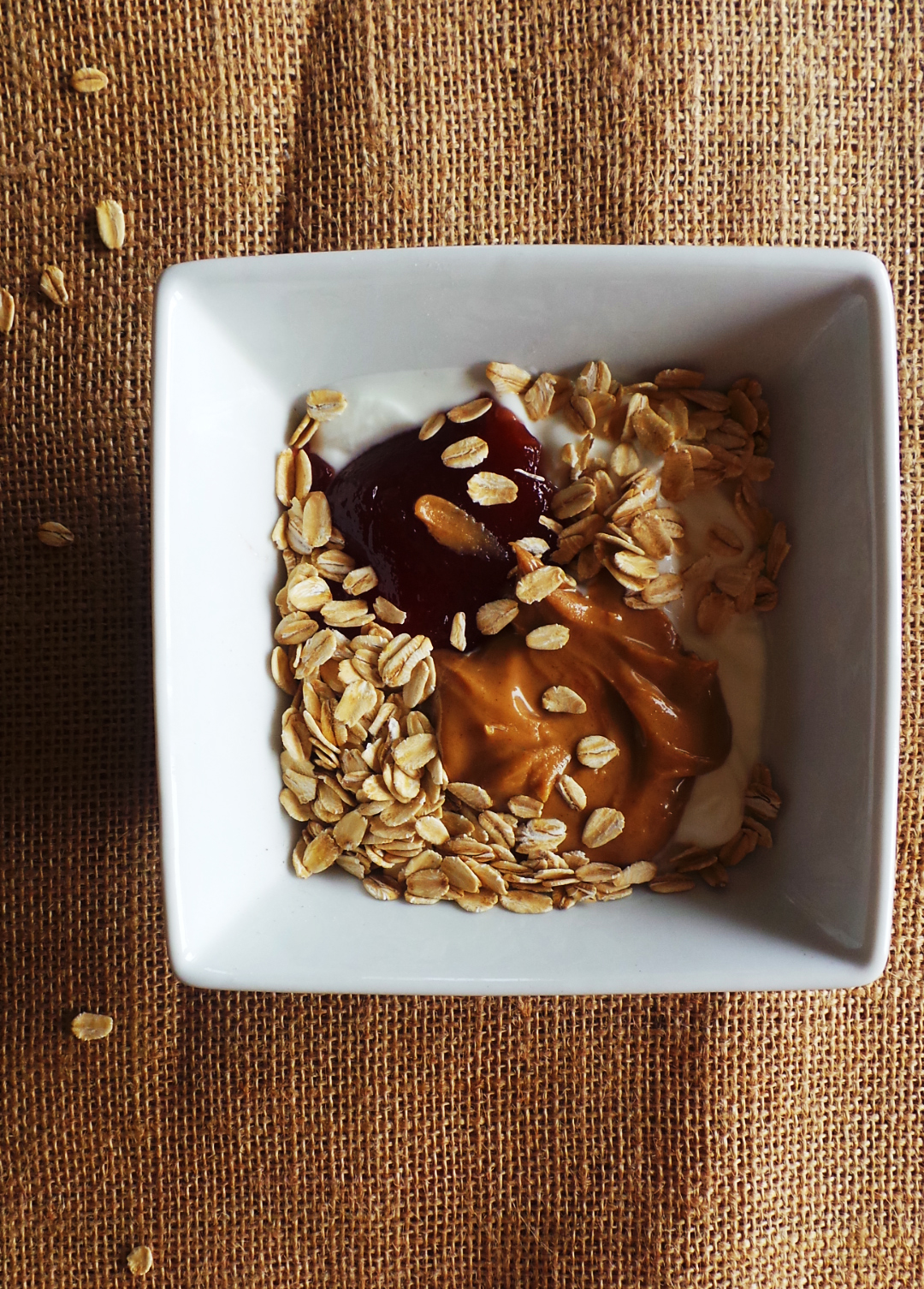 PB&J Parfait
2013-12-05 11:05:41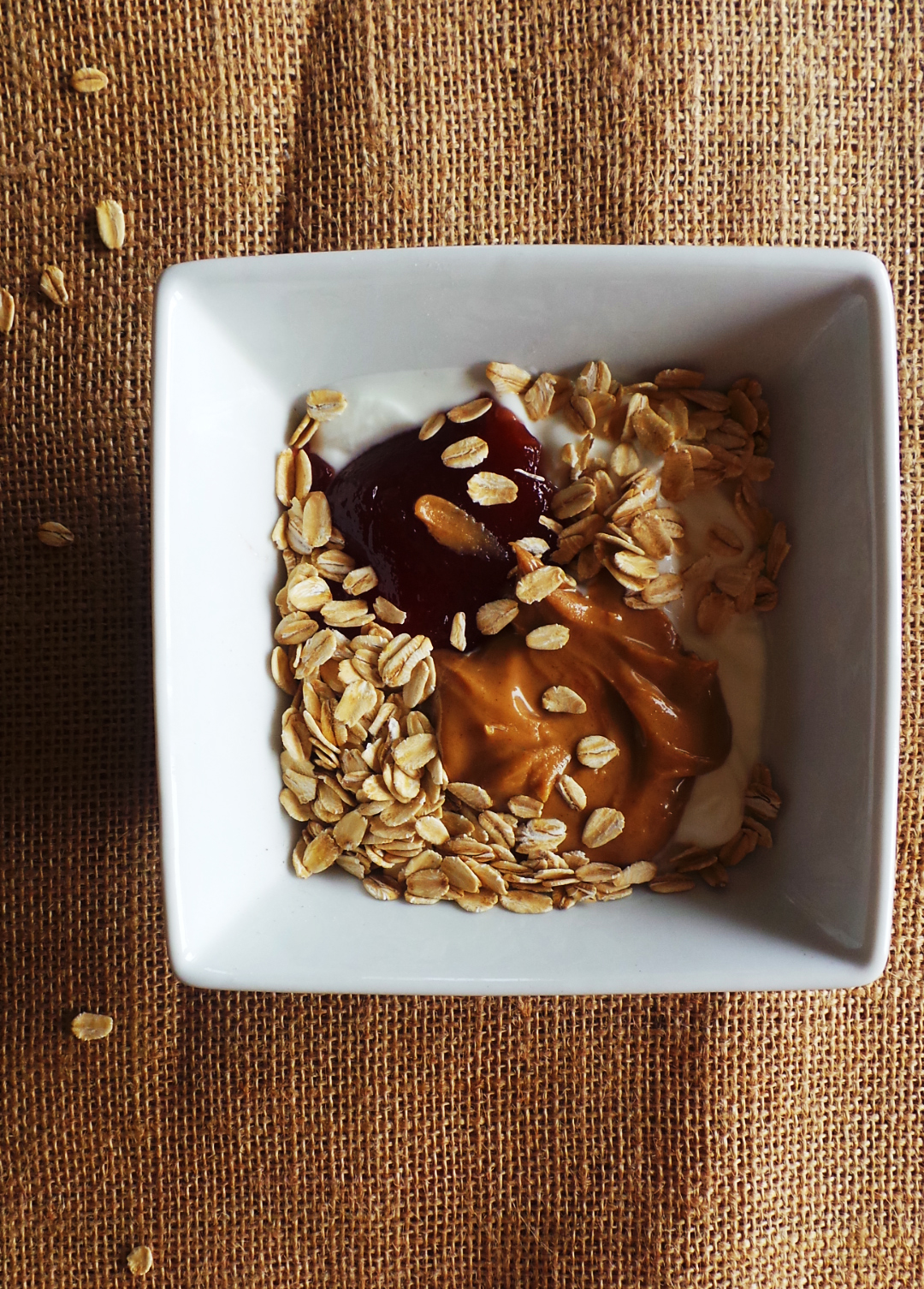 A versatile snack that can be eaten for breakfast, lunch, or dessert! Who says you need bread to enjoy PB&J?
Ingredients
Plain Greek yogurt
Natural peanut butter
Jelly
Rolled oats
Honey - optional
Instructions
Combine all ingredients together and enjoy 🙂
Notes
Adjust ingredients to amount desired
http://www.vodkaandbiscuits.com/
[shopeat_button]