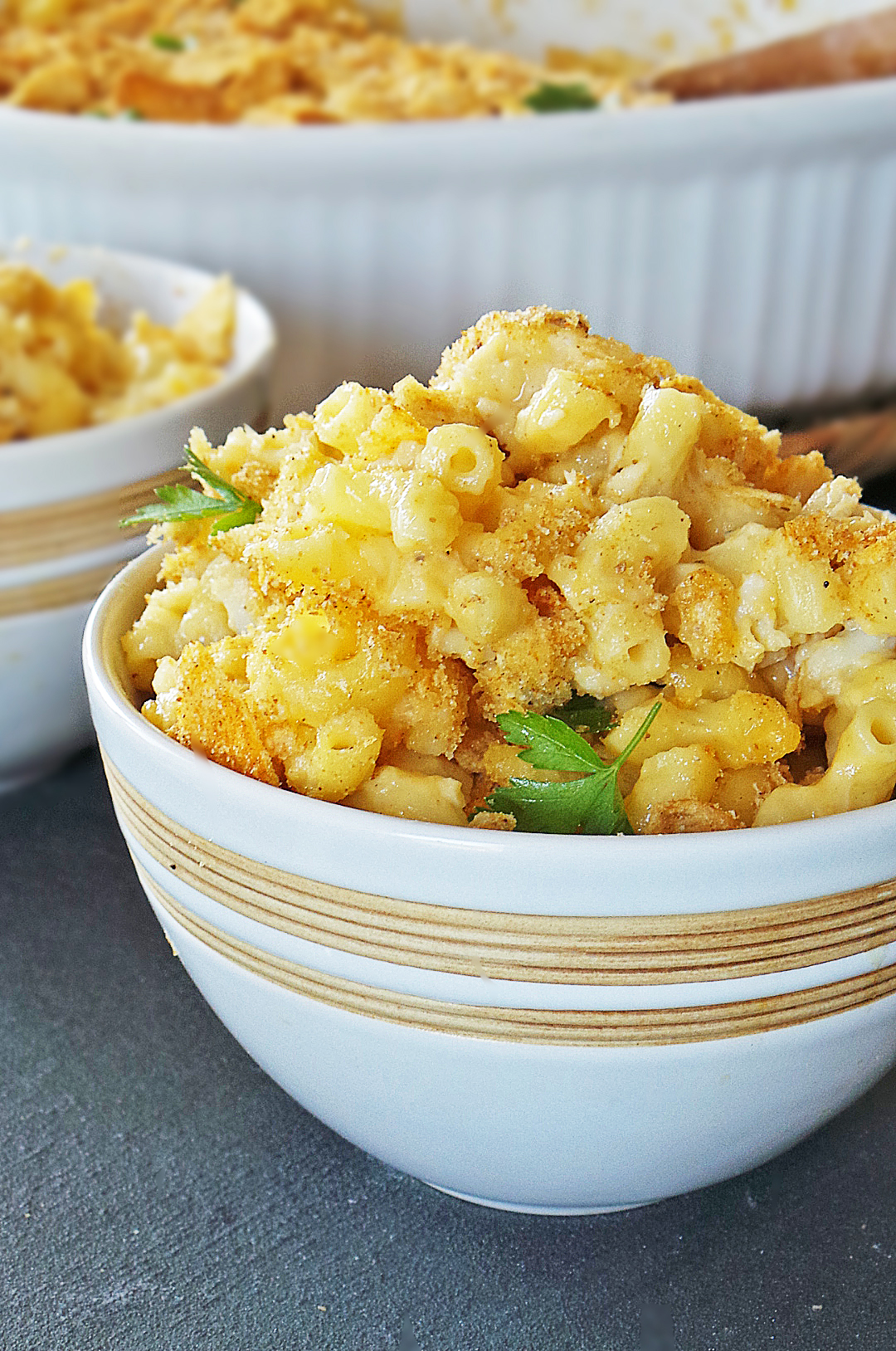 Gahhh I'm so excited for this post because this one has been coming for a LOONNNG time. I make mac & cheese on the reg because let's be real, I crave it daily. Forget a side dish, this stuff goes in and on everything from my hot dogs, pulled pork sandwiches, to even my breakfast sandwiches.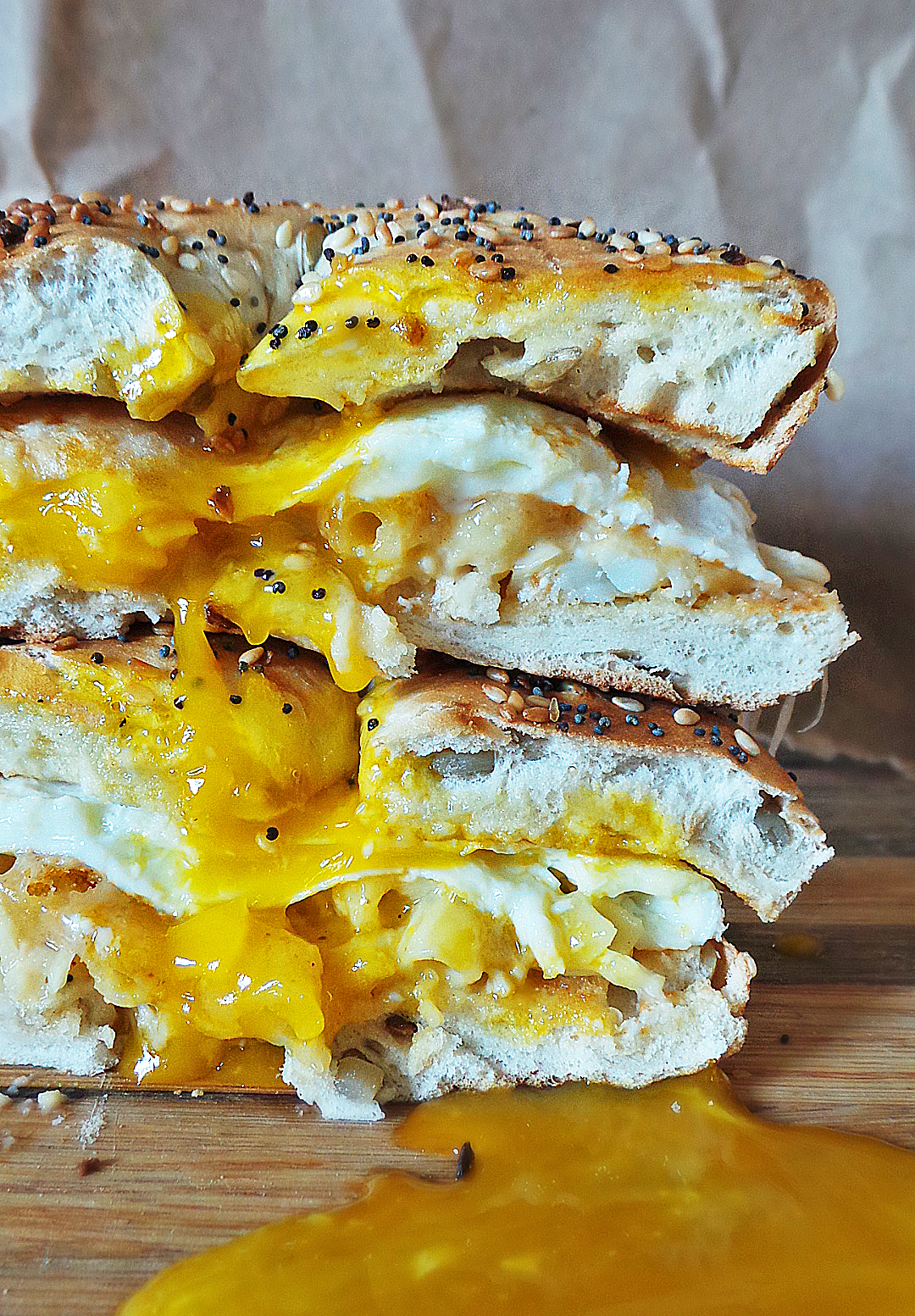 I wasn't kidding…unfortunately.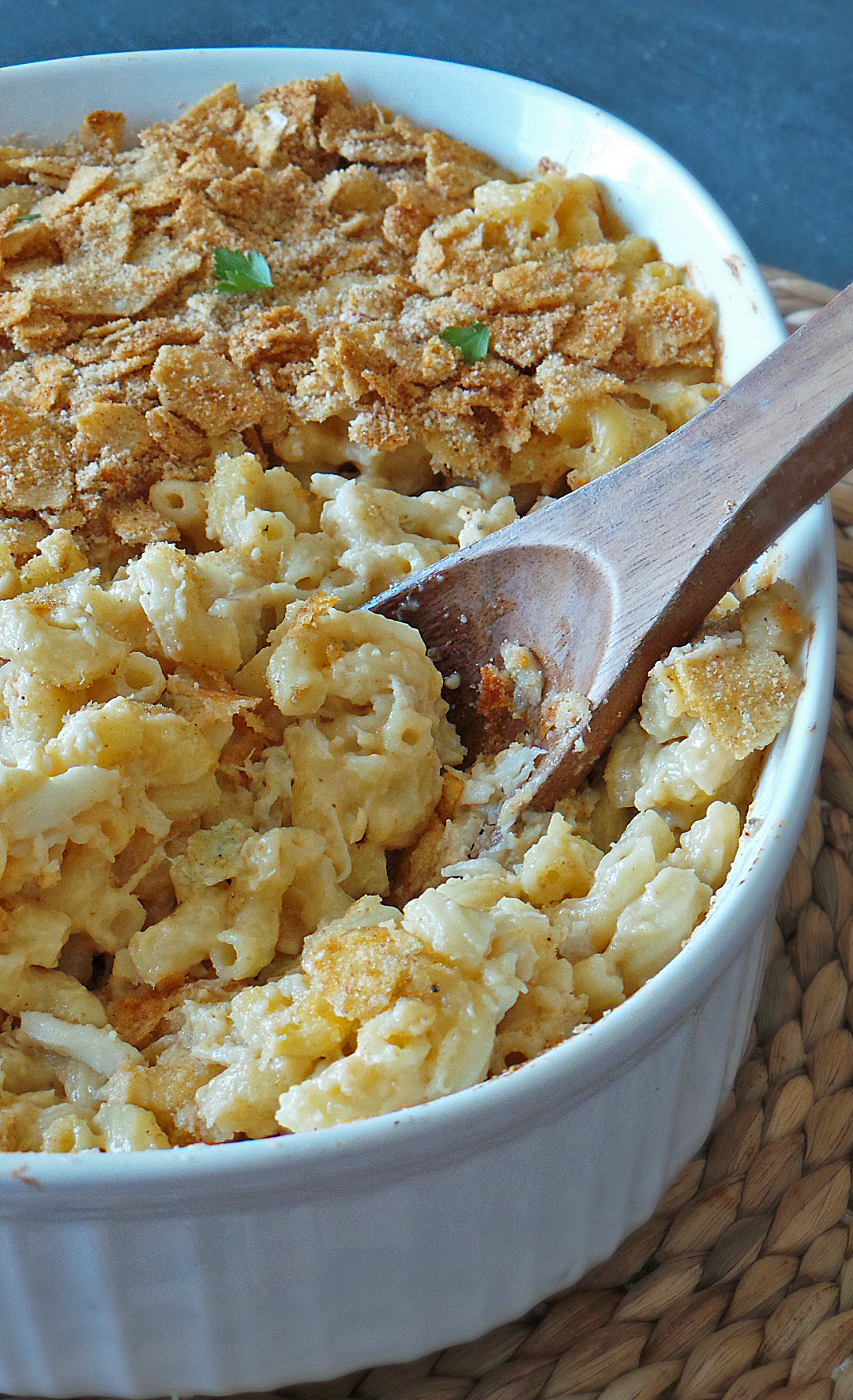 I want to cut to the chase because there's a few techniques involved in mac-and-cheese and you NEED to make this. I decided to give this dish a Maryland twist filled with lump crab meat and a surprise crumble on top – but we'll get to that. At the end of this post you'll know how to make your own cheese sauce from Béchamel, the tricks to making a roux, and special twists to create your own. Let's get started.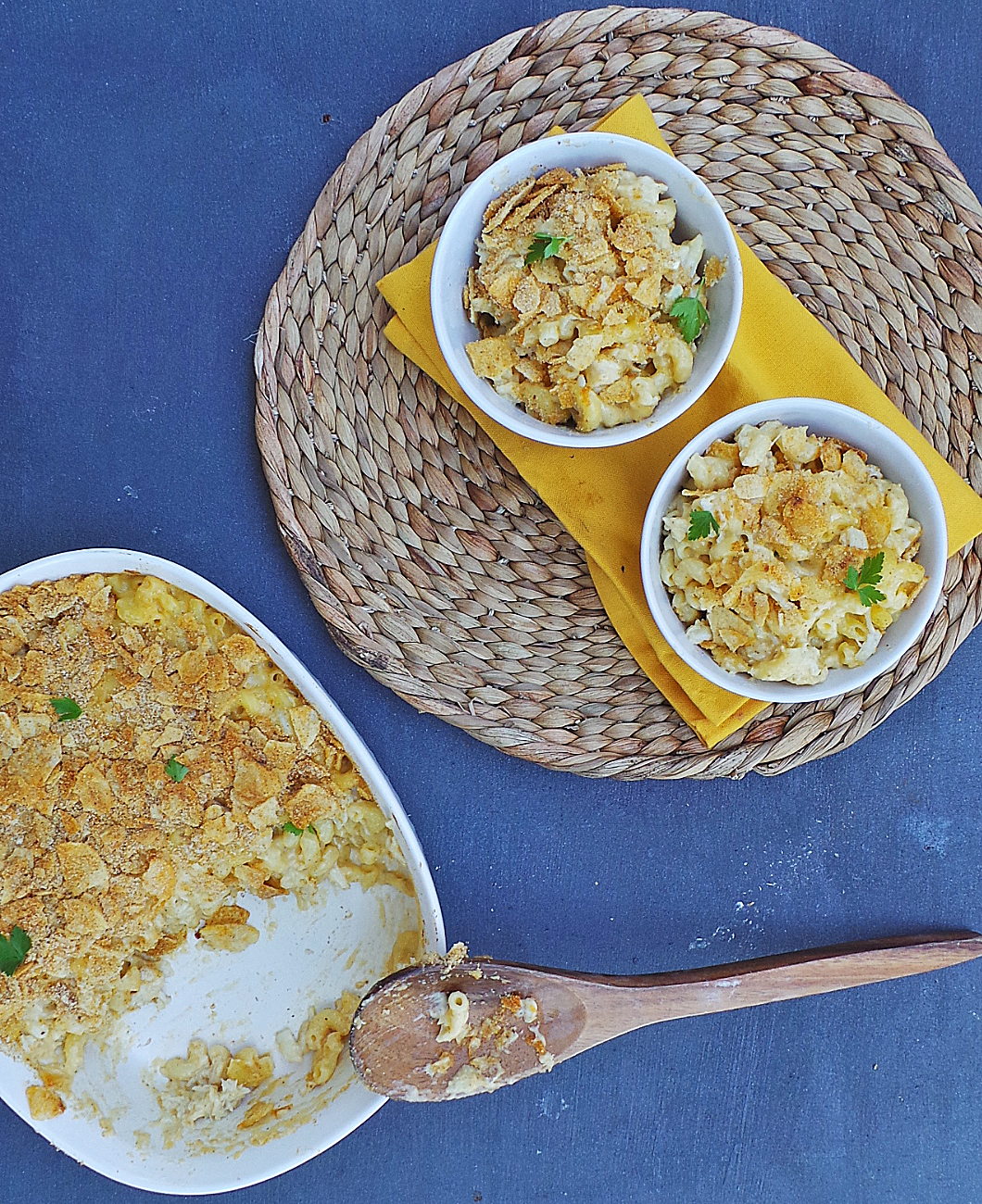 1. The Roux (Roo)
Like Moo, as in a cow, but with an R. Roux is an equal amount of butter and flour. The butter is melted, the flour is added, and depending on what you're making – the paste like mixture is cooked out for a certain amount of time. It's used as a thickener and will turn stock or milk into a sauce with volume.
There's a white roux (most used in Béchamel), a blonde roux (velouté), and a brown roux (brown stock). Each have a different cooking time, but in this case we want a white roux. All you'll do is melt the butter, add the flour, stir and cook until you no longer smell the flour. Don't know what flour smells like? Stick your nose in your flour jar, just don't get too close because flour all over your nose looks deceiving.
Really the only part you can truly mess up is measuring. When I say equal amounts of butter and flour, I'm talking weight not volume. If your recipe calls for 2 ounces of roux, you know that's 1 ounce of each. However, I use whole butter so I always like to use 1.15 or 1.2 ounces of butter, since whole butter is 15% water. Don't run away, it's not confusing. I've measured it out to where 4 tablespoons of flour is just a teeeee bit over 1 ounce. Perfect. Two tablespoons of butter is one ounce, but go ahead and use 2 1/2 tablespoons because of the water thing. If you clarify your own, use an ounce.
I've played with this enough to figure out that 2 ounces of roux gives the perfect consistency for 1 pint of milk, which makes 1 lb. of macaroni. Here's a cheat sheet if you're making this in volumes: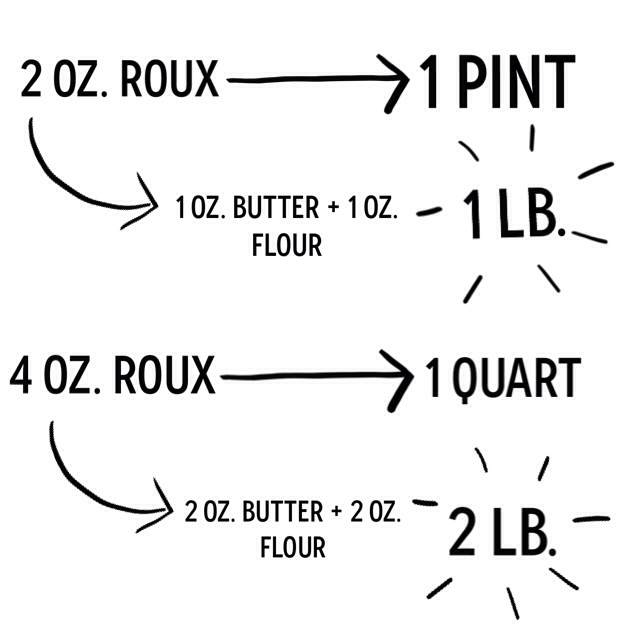 Basically, the pint/quart is referring to the milk and the pounds is referring to the amount of pasta. One pound feeds a MOUTH FULL! This is perfect if you're cooking for a big party!
Regarding the roux, if you use the correct amounts of butter/flour and you cook the roux out at least 2 minutes or until the raw flour taste cooks out, you'll be golden. The consistency should flow slow, as I like to say. It'll pour, but be a slow and thick pour. White roux is ready once it develops a frothy, bubbly appearance, kinda like this…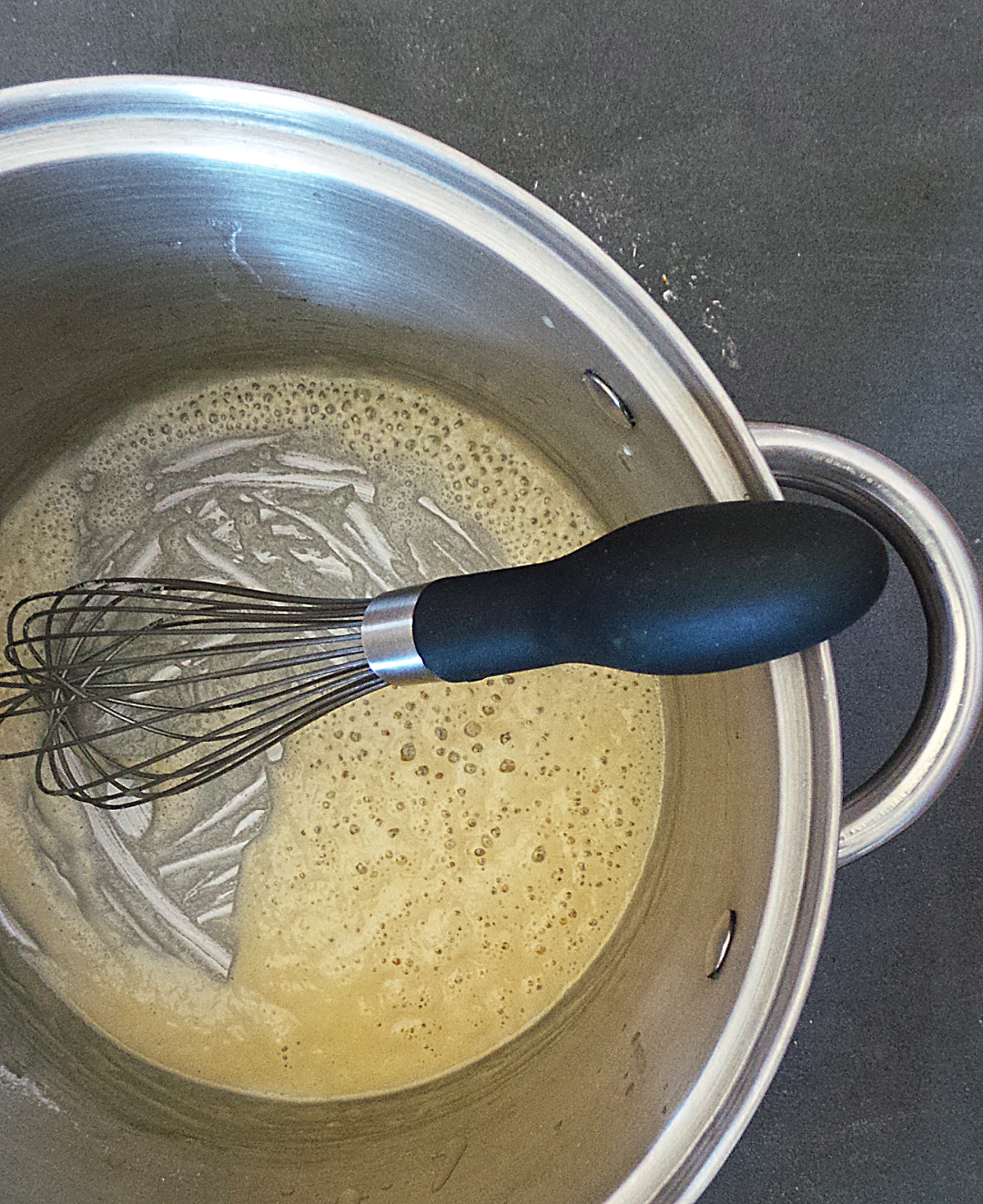 Now when incorporating it into a liquid it's important to have a contrast temperature to avoid lumps. Cold stock or milk can be added to the hot roux while stirring vigorously with a whisk, or room-temperature roux can be added to a hot stock or milk. In our case, I like to add the cold milk to the hot roux, which leads to the next step:
2. The Béchamel (Bay-sha-mel)
Well that's how I pronounce it, but then again you should hear me try and say Worcestershire. Once the milk is added, I like to stir until all the roux is incorporated. Unlike cornstarch, roux doesn't have immediate thickening "powers," so crank up the heat just until it starts to simmer. In about 5 minutes you'll have a medium consistency sauce. My favorite test is the finger test. Just coat a wooden spoon with the sauce, flip it over, and run your finger through it.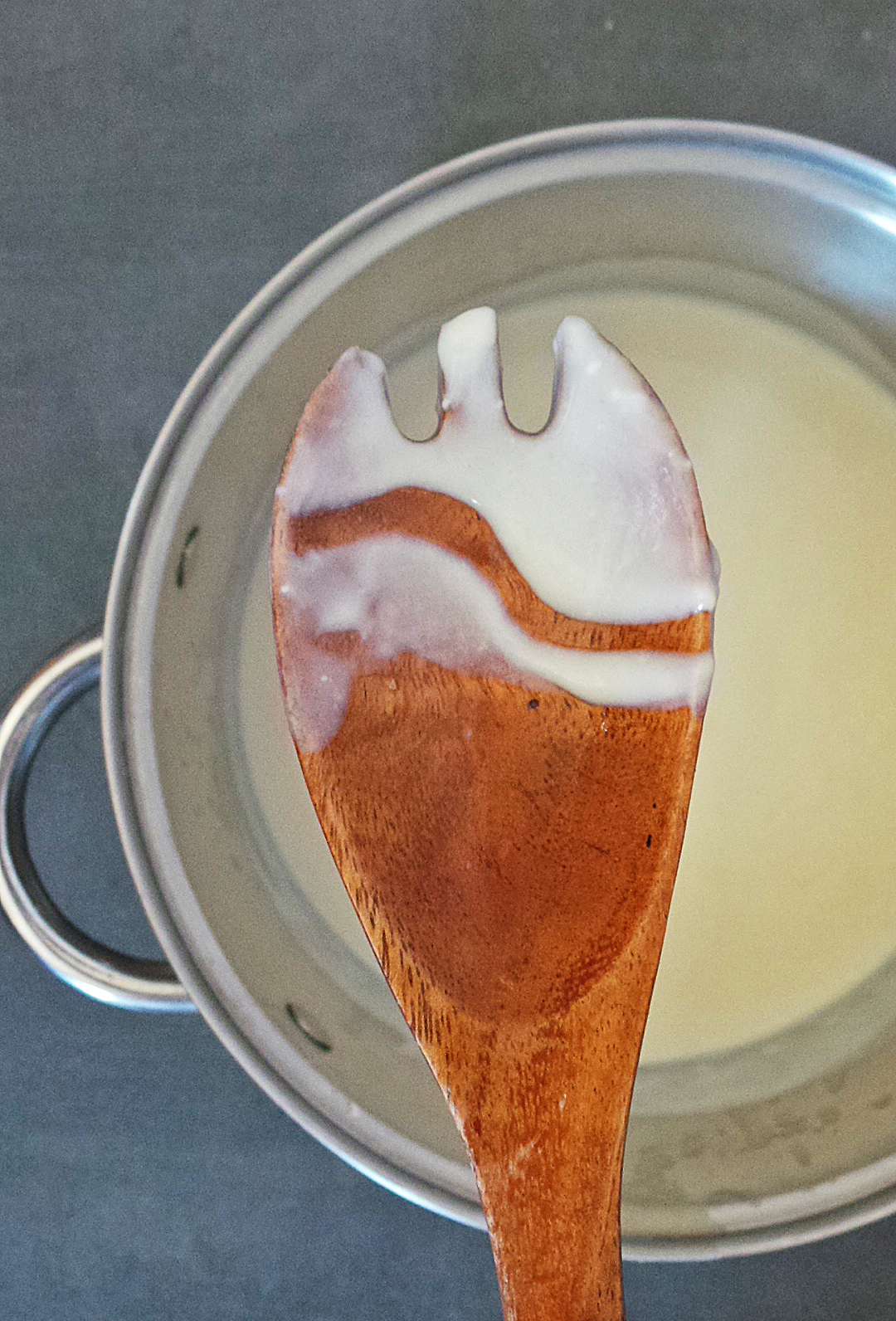 If the sauce doesn't run, you made a BAY SHA MEL. How simple and amazing is that? You won't even have to strain it because since you used cold milk you won't even have lumps – and also because you're that good. Traditionally you would season this with salt, pepper, and nutmeg, but I like to break rules. I seasoned mine with pepper and tonnns of Old Bay, after all this is Maryland style.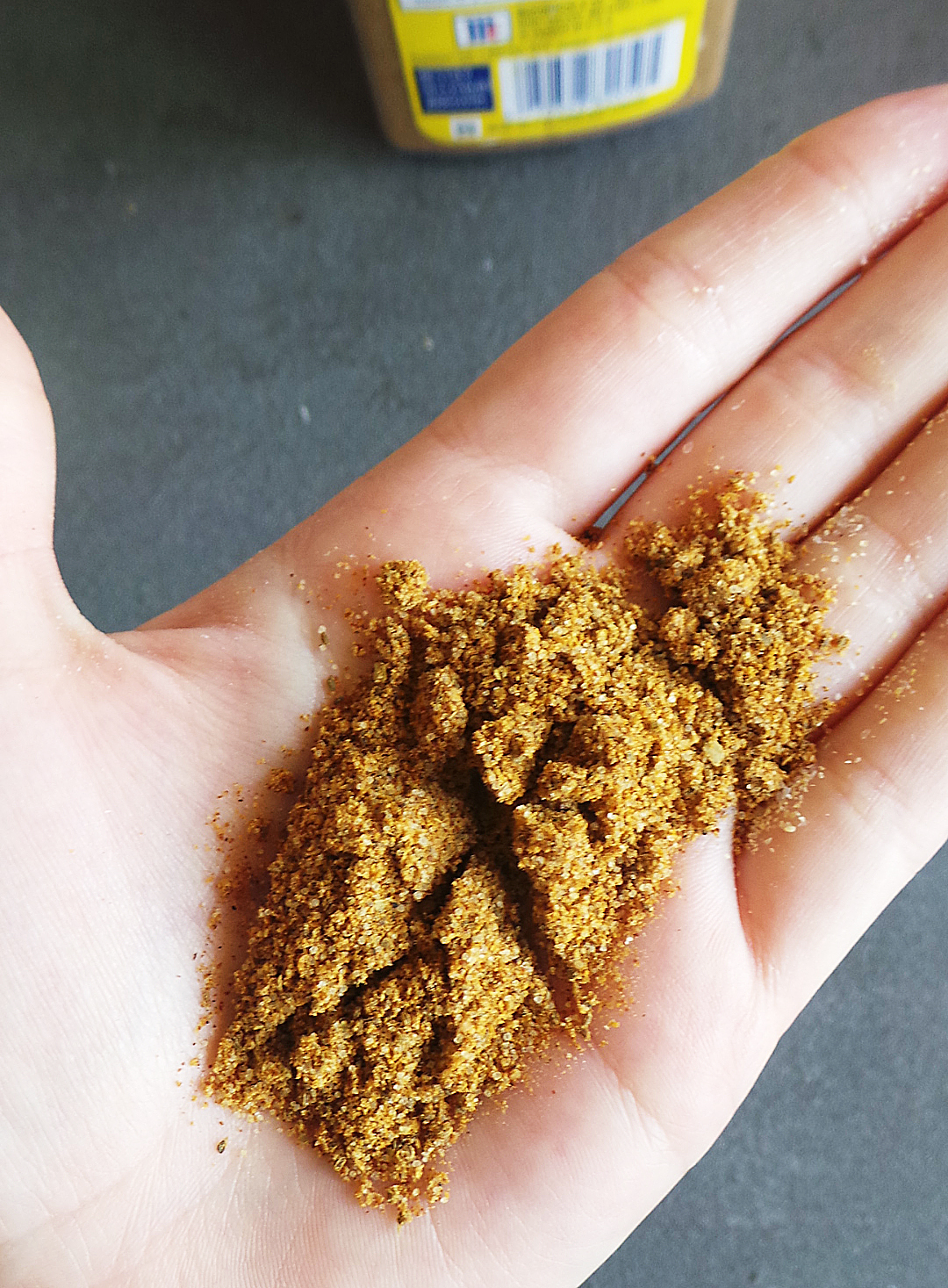 If you're not making crab mac-and-cheese, go ahead and do the traditional. Nutmeg does wonders. From here I start adding in the cheese. For the longest time I was making mac-and-cheese with just yellow cheddar. It always came out grainy and a bell rang in my head after I read that cheddar turns grainy when it melts. I switched it up to buying a block of sharp white cheddar and mild yellow cheddar, grated it on the box grater, then slowly added it into the sauce. I wanted to add Gruyere but couldn't find it ANYWHERE. Go ahead and get creative, add whatever cheeses you'd like! I must say, the cheese freshly grated off the block tastes like soft little pillows.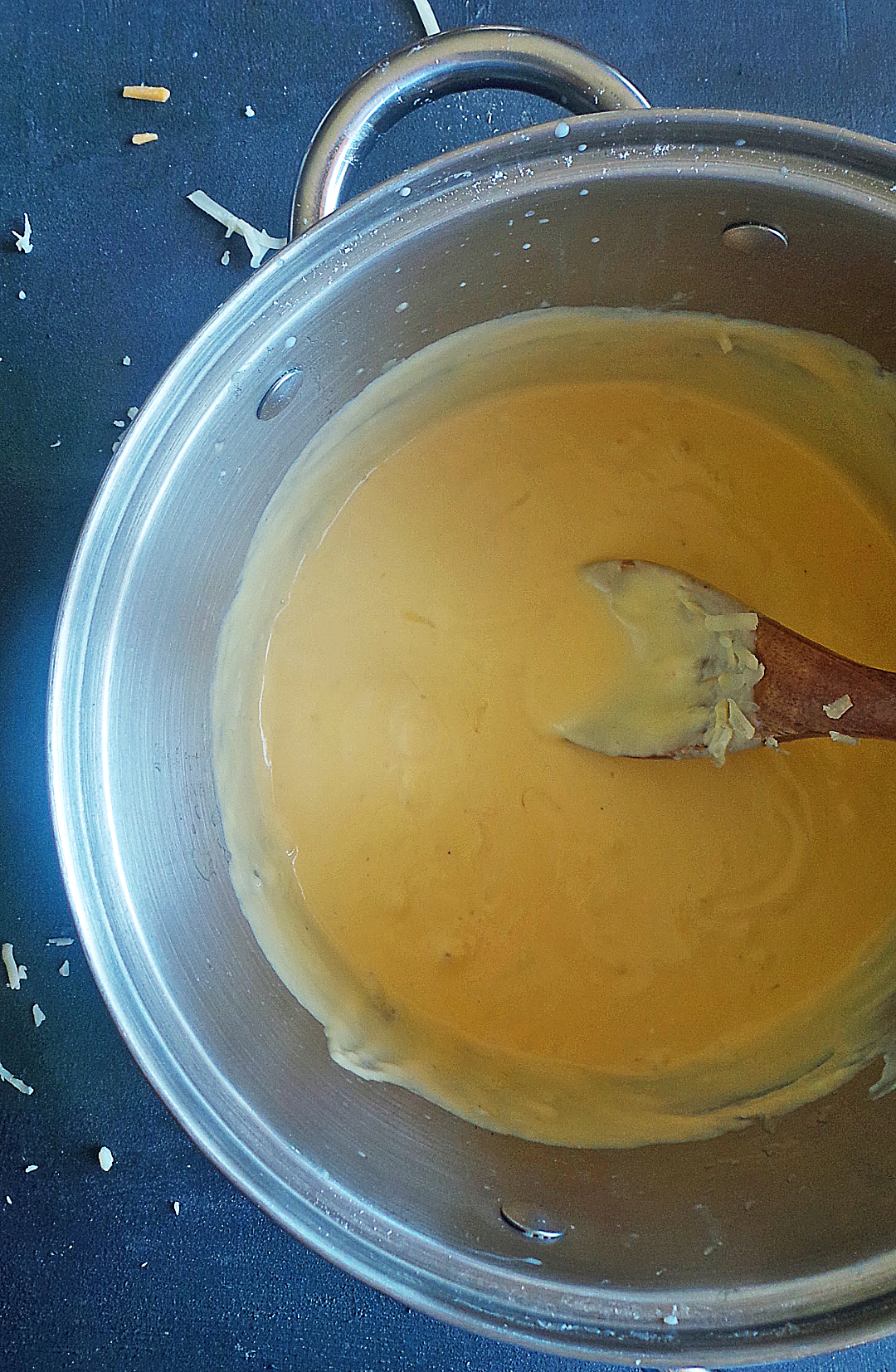 I agree, I need new analogies.
So hopefully in the meantime you're making your noodles. I like to make elbow noodles, but again depending on what I'm doing I'll switch it up to Rigatoni. If you've never mixed rigatoni mac-and-cheese with chili YOU ARE MISSING LOVE. Add the noodles to the cheese sauce and go ahead and dump in the crab meat. If you're not using the crab, don't add anything. If you want to switch it up, add some barbecue sauce or buffalo sauce. Get creative! I then dump everything into a baking dish, with the oven preheated, and then comes the best part:
3. THE CRUMBLE
This is when it just gets crazy. I take plain breadcrumbs, a crushed bag of chips, mix those two together, then I sprinkle it on top and bake it for 25 minutes. Depending on the type I'm making, I'll switch up the chip. Barbecue, Carolina Style, or in this case – Utz Crab Chips. This is screaming Maryland and an immediate trip to the gym.
Of course you can just use breadcrumbs because the more I think about it, the chips really are crazy.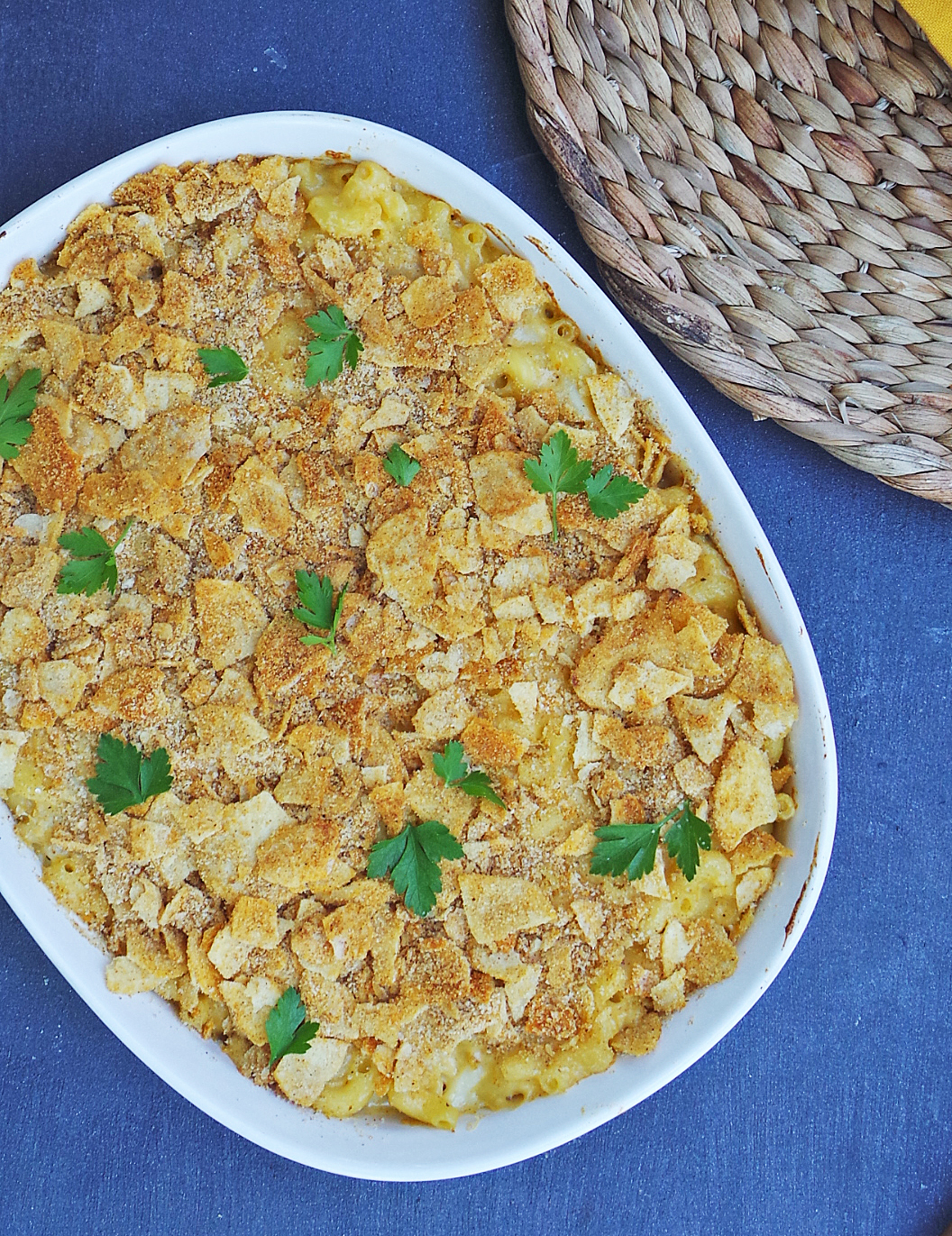 No matter which cheese, noodle, or crumble you use – your mac and cheese will be the bomb. It's cheesy and creamy and tasty all that AND A BAG OF CHIPS. Okay that was cheesy. OKAY I'LL STOP.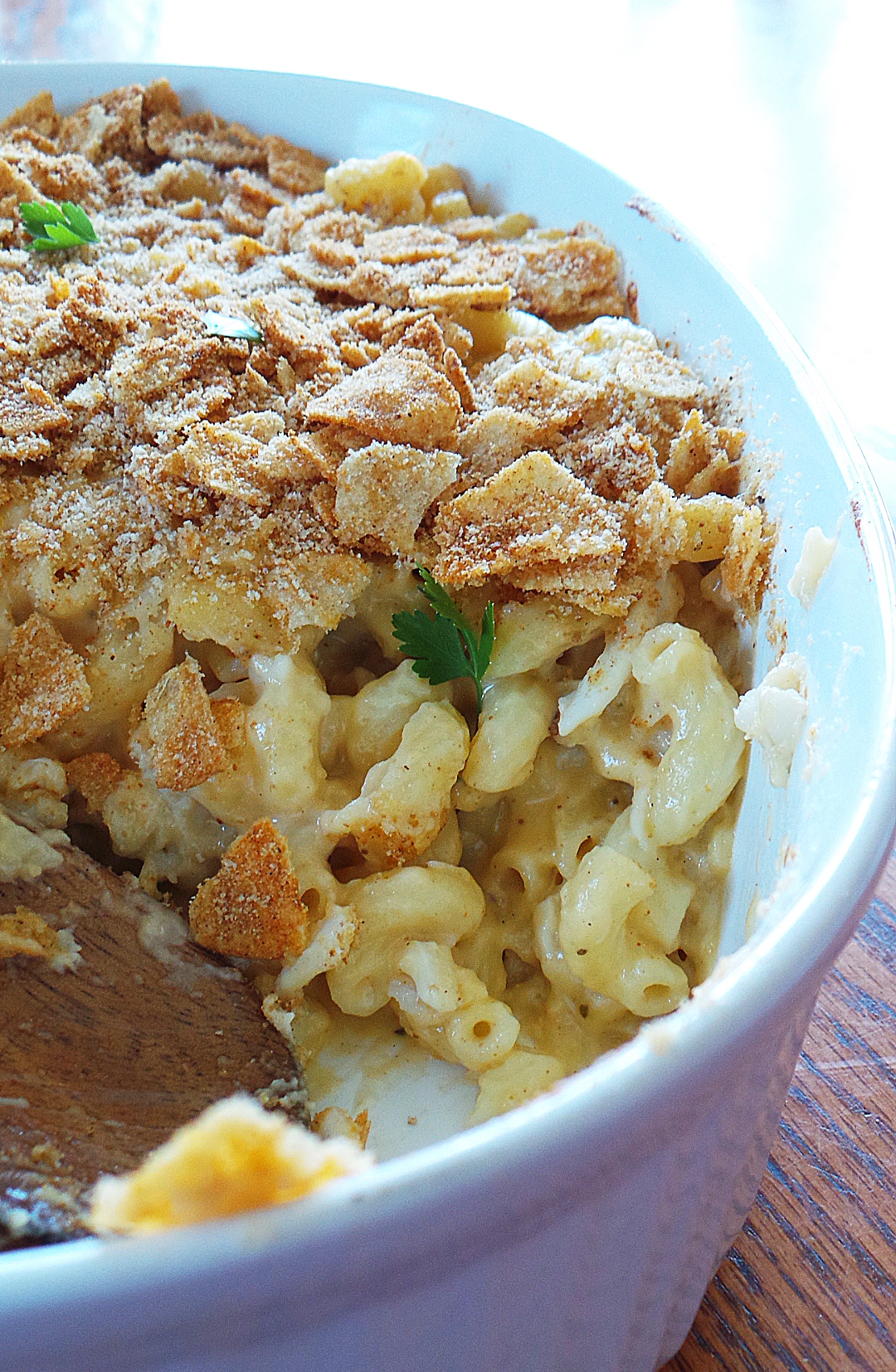 Maryland Crab Mac & Cheese
2014-06-09 20:15:36
Serves 12
Maryland Mac-n-Cheese that can be made with any type of cheese you'd like! Be creative!
Ingredients
1 lb. elbow macaroni
1 lb. lump crab meat - pick through to check for shells
2 c. reduced fat milk - cold
4 T. flour
2 1/2 T. whole butter
8 oz. block sharp white cheddar cheese - freshly grated
8 oz block mild yellow cheddar - freshly grated
1 T. Old Bay
For the crumble
1/2 c. plain breadcrumbs
1/2 c. crab chips - crushed
Optional
Fresh parsley for garnish
Instructions
Preheat oven to 350
Over high heat, bring a large pot of water to a boil. Add the noodles and cook until al dente - about 7 minutes. Drain and set aside.
In a heavy bottom sauce pan, melt the butter over medium heat. If you're using whole butter, wait a few seconds until the butter stops bubbling. This means all the water is gone!
Add the flour and mix with a wooden spoon. Cook for about 2 minutes or until the roux smells like butter.
While whisking, add the cold milk. Whisk vigorously to incorporate. Bring the milk to a simmer, stirring often. After about 5 minutes the Bechamel will thicken.
Add the old bay seasoning and slowly start to add the cheese. Add as much cheese (of any variety) as you'd like. I had about 4 ounces left over!
Once melted, mixed, and smooth, add in the crab meat and noodles. Transfer to a baking dish.
Mix the crumbs and chip crumbles together. Sprinkle on top the mac and cheese.
Bake for 25 minutes.
Garnish with parsley and enjoy!
http://www.vodkaandbiscuits.com/

[shopeat_button]