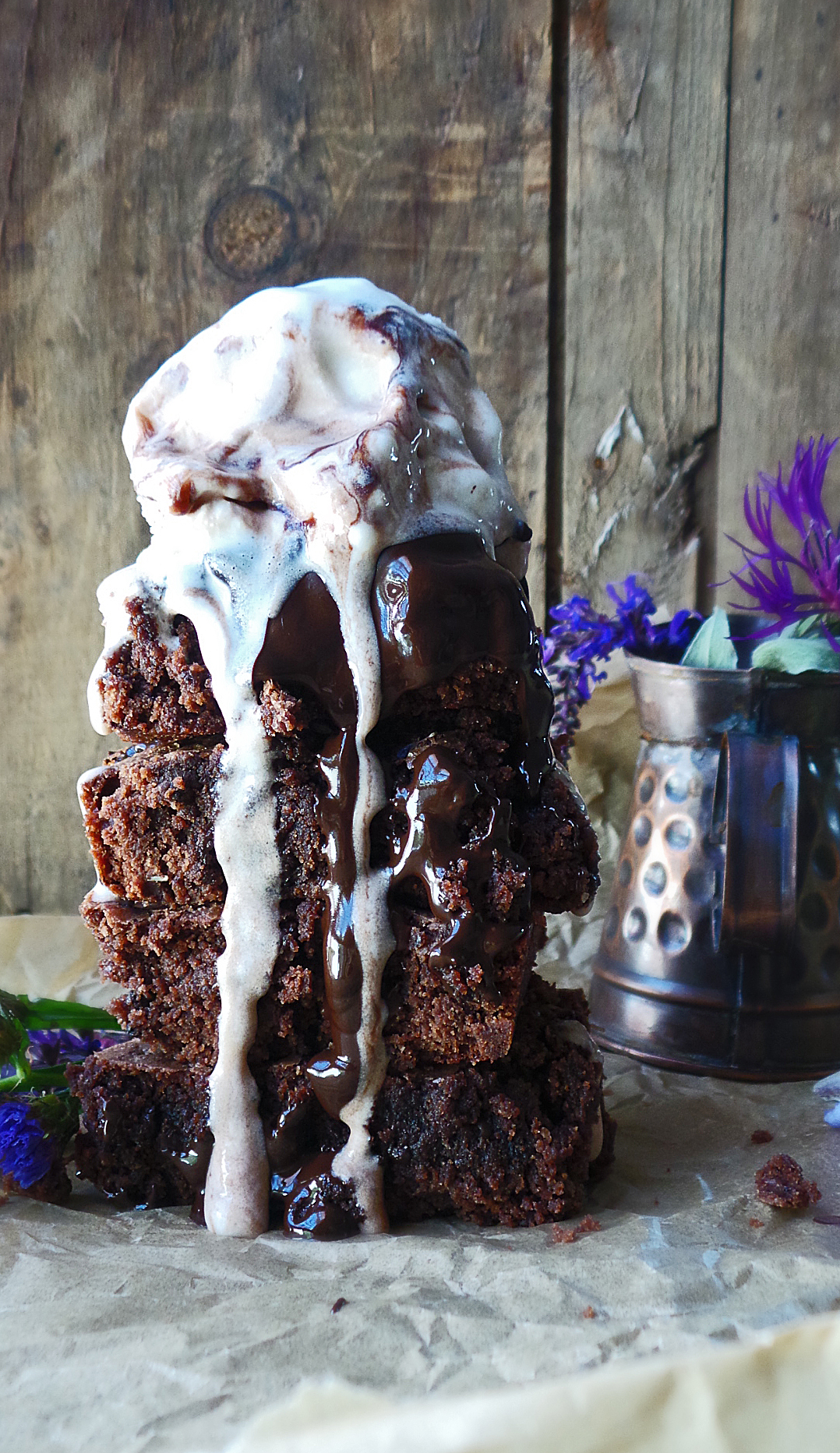 My boss hoards cook books and when I step into the office and see the shelf nearly about to fall off the wall due to the weight of a 30+ years worth of cook book collections, I see a glimpse of my future.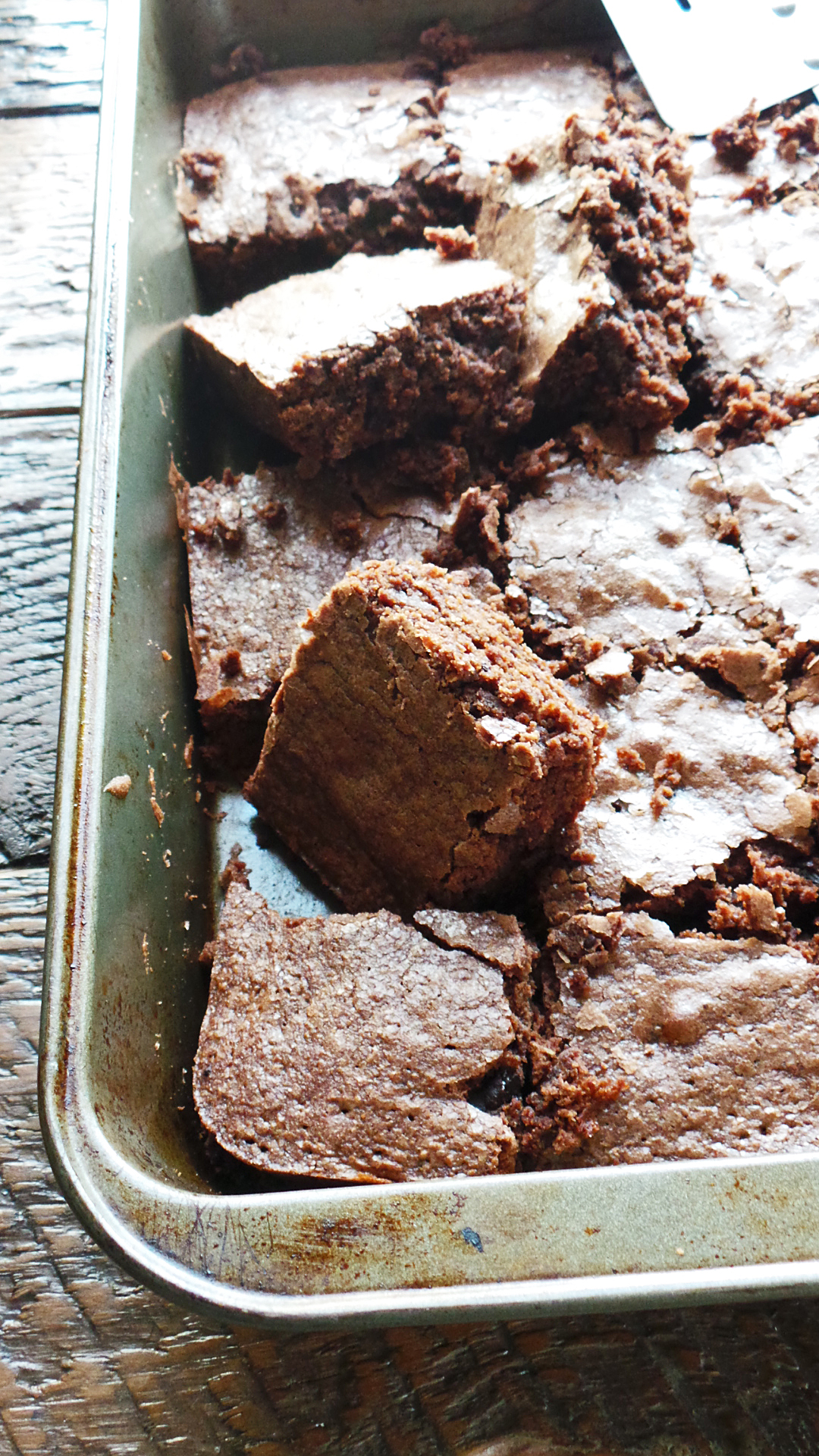 It's great because whenever I'm lacking menu-creatin' inspiration all I have to do is turn around to an array of recipes originating all over the world. I also tap out of work mode for a few minutes every day and explore through her books. It was during one of these mental breaks a few weeks back when I stumbled across the Lavender Cookbook by Sharon Shipley.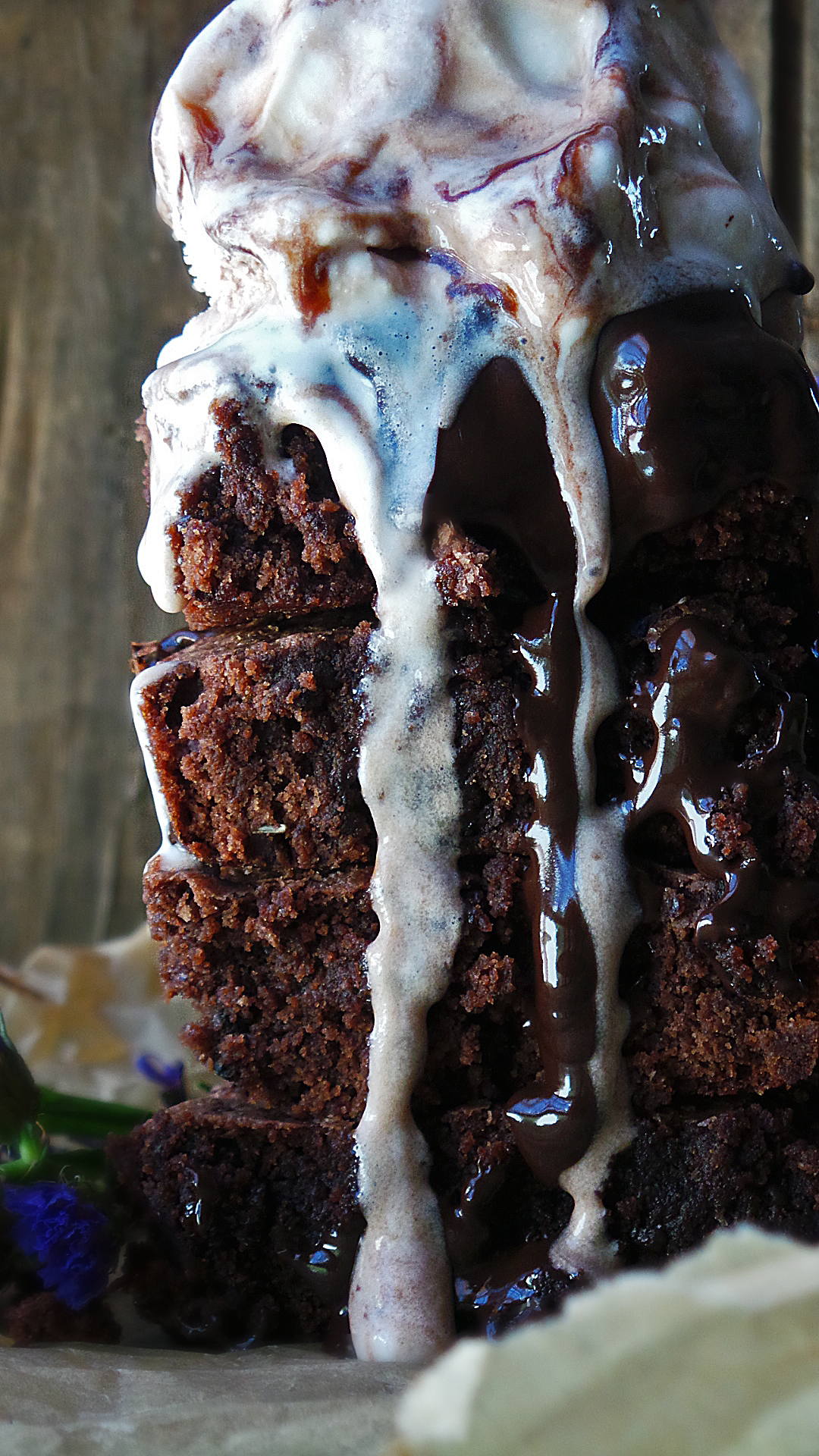 I've never cooked with lavender other than what's hiding in Herbs de Provence, and honestly I don't think I've really tried anything flavored strictly with lavender. For whatever reason, I took that cookbook home and began reading away.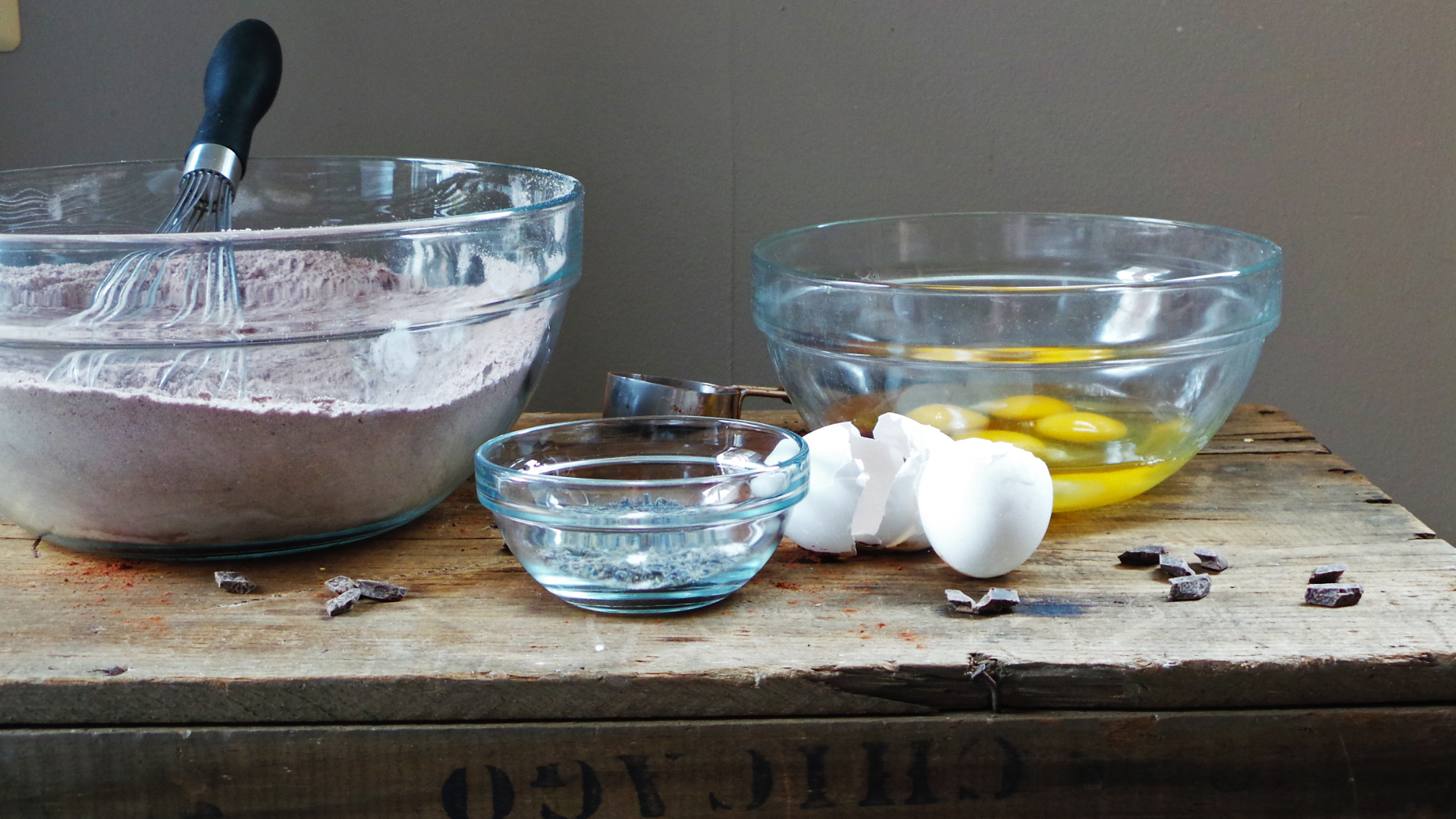 The book is categorized into the four seasons and has an amazing collection of recipes adaptable even without lavender. Recipes are as simple as asparagus with lavender, pine nuts, and mozzarella and complex as spicy duck empanadas with blackberry citrus dipping sauce. Everything has a touch of lavender without sounding too overwhelming – like the lavender tangerine mimiosa. Uh hello can I start every morning with that?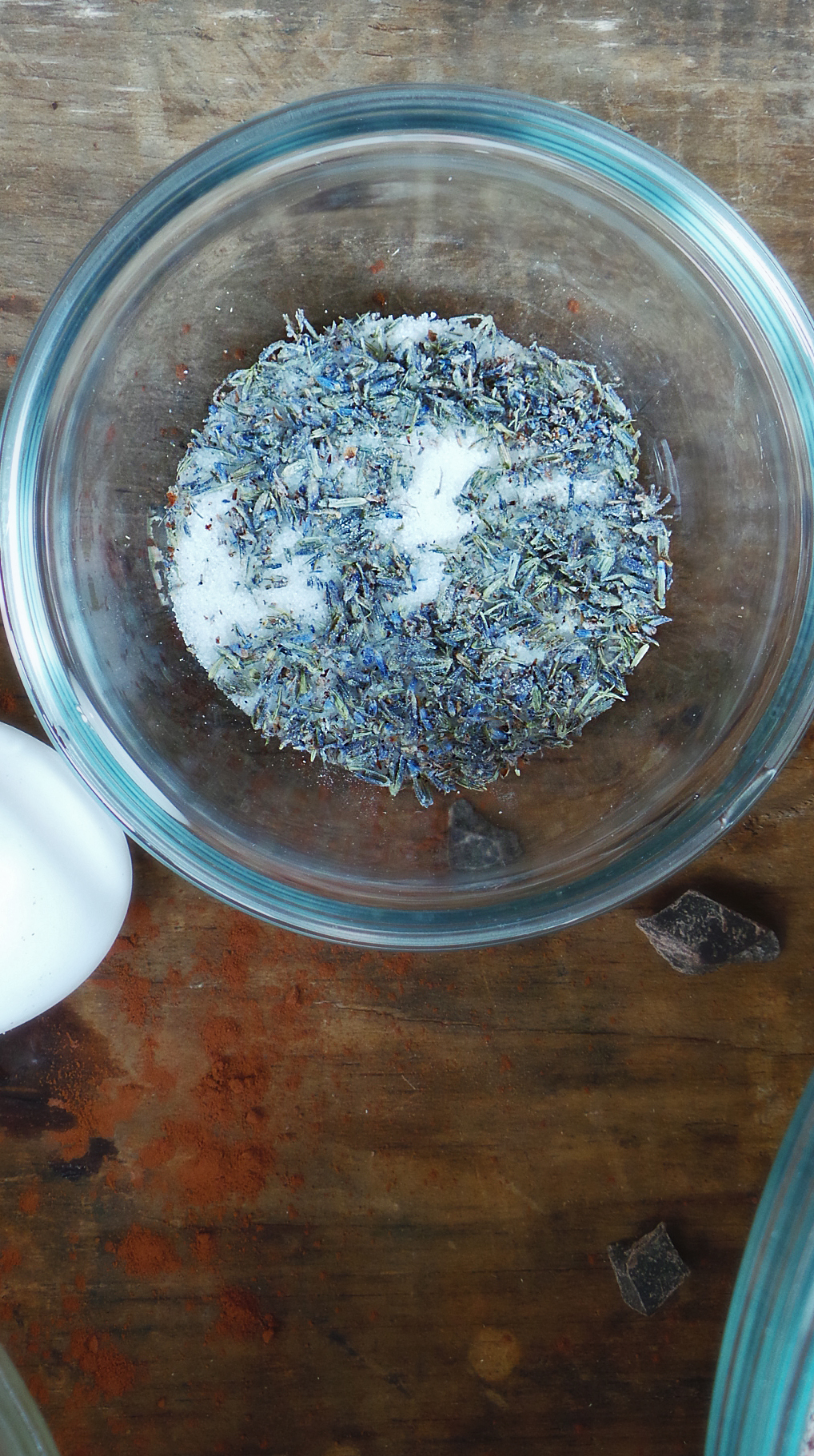 A few pages in I stumbled into these Chocolate Lavender Brownies and not even kidding you two days later a bag of lavender bulbs arrived to my door via my best friend Amazon. I had to make these brownies right away. I was so curious and incredibly anxious to see how these would taste.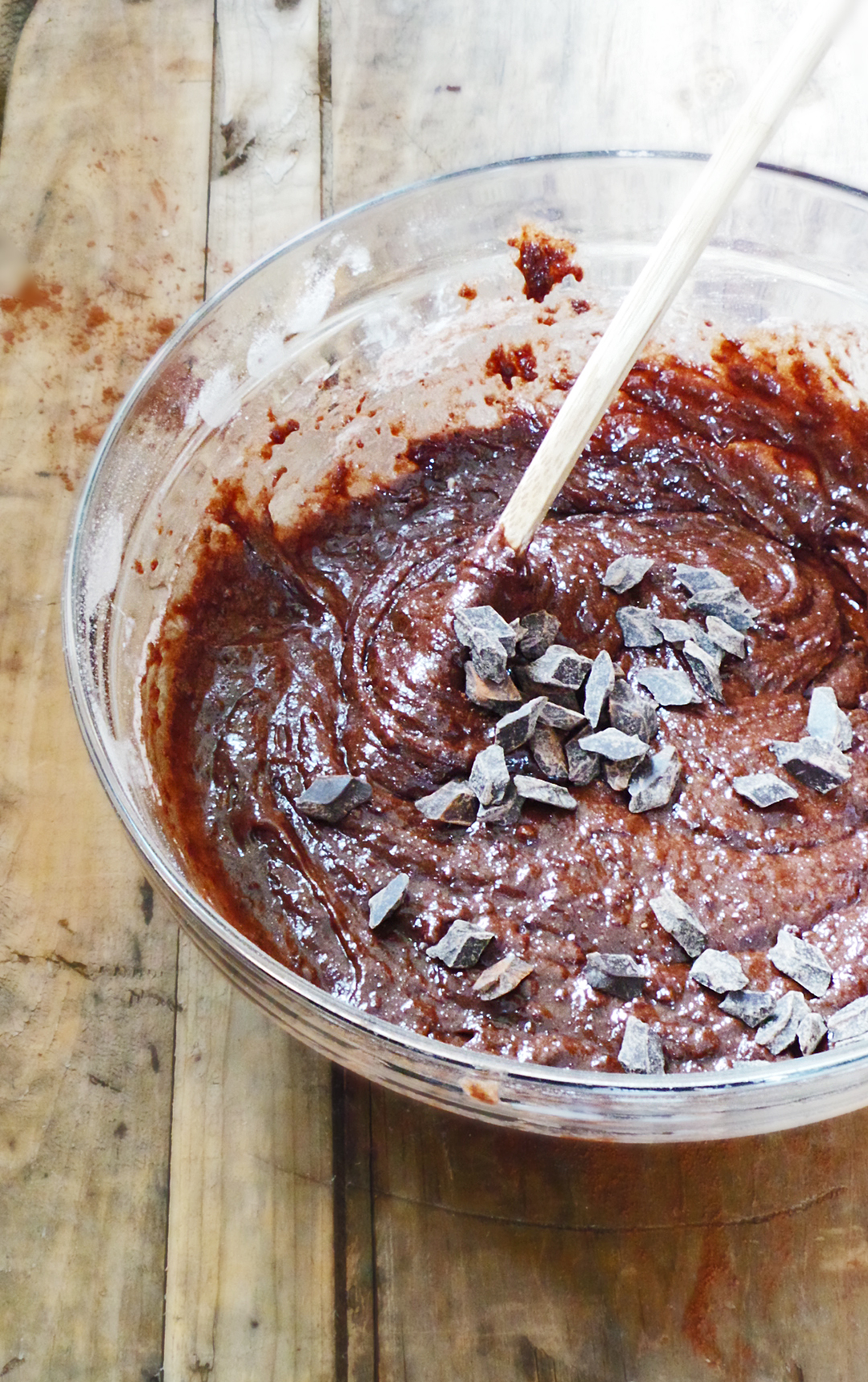 The ingredients are really simple and you probably have them all on hand (besides the lavender). Flour, sugar, cocoa powder, a little espresso powder, eggs, butter, salt. The only thing I didn't see in the recipe that I was taken back on was the baking powder. For whatever reason it wasn't in the recipe and for whatever reason the brownies didn't need a leavener. If anyone who studies baking knows why, don't be shy! I added in a few chocolate chips to the batter mainly because I needed to empty the bag of chocolate chips sitting in my pantry because I caught myself with a handful one morning with breakfast. Totally optional.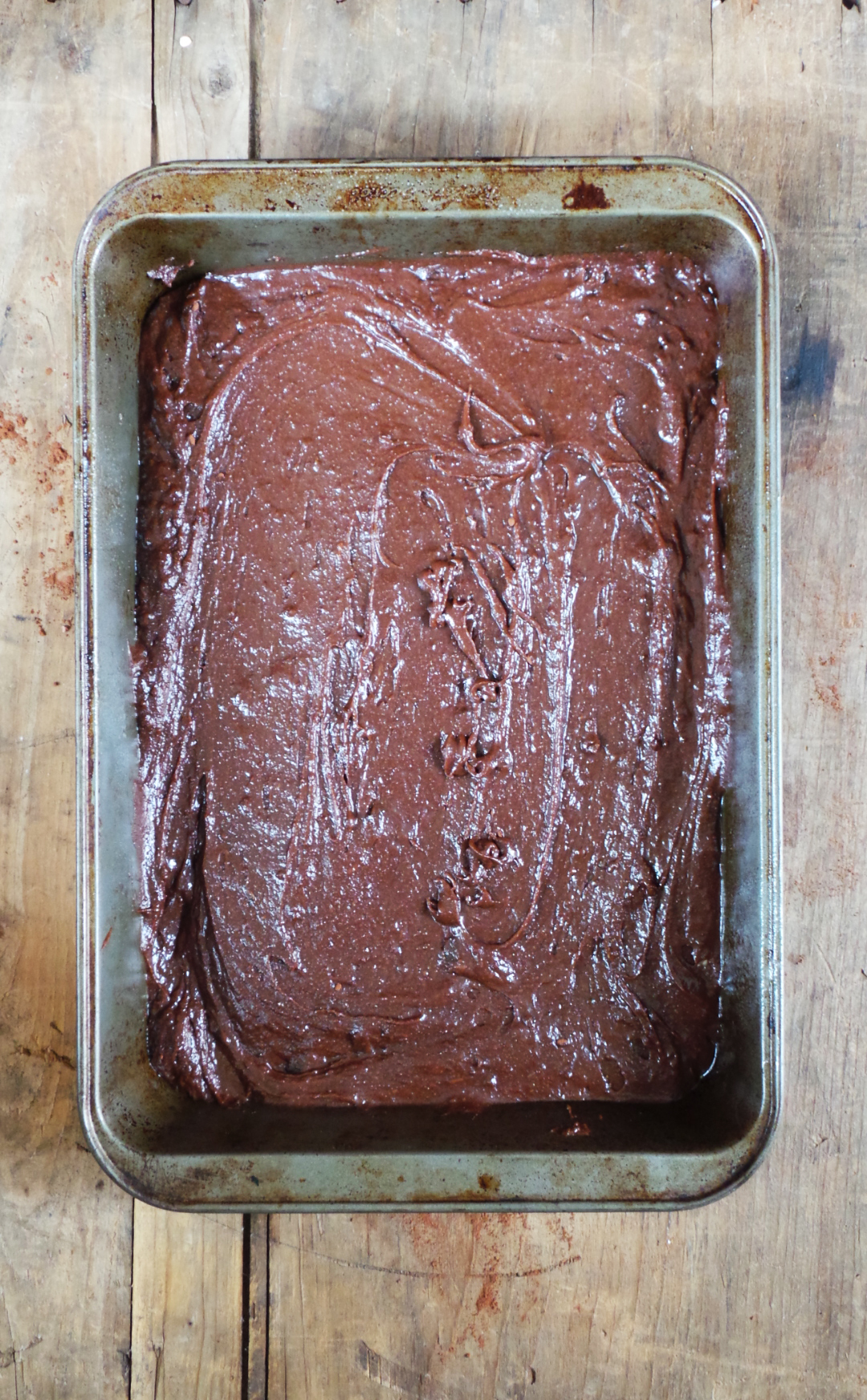 After pouring the batter into the pan I could smell the lavender instantly. So floral and refreshing, I was incredibly excited. Let me back track to the lavender. I ended up purchasing an obnoxious large bag of bulbs when I easily could have gotten a much more ideal size at Whole Foods. Don't do what I did. In the recipe I added the bulbs to a spice grinder with some sugar. If you don't have a grinder, use a mini food processor or mortar and pestle!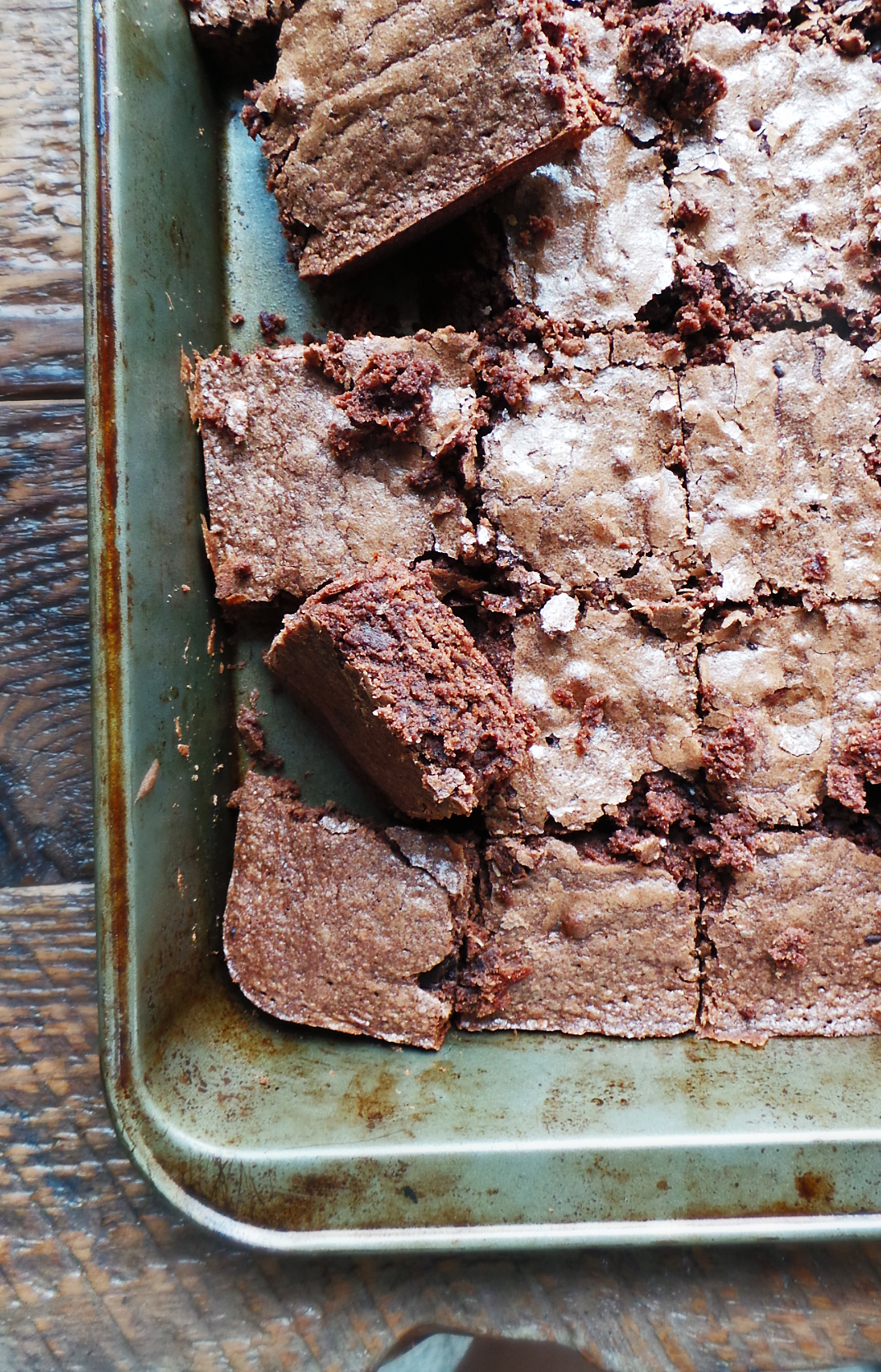 After a quick (but anxious) 35 minutes in the oven my house was smelling like a brownie floral fest. Whatever the heck that is.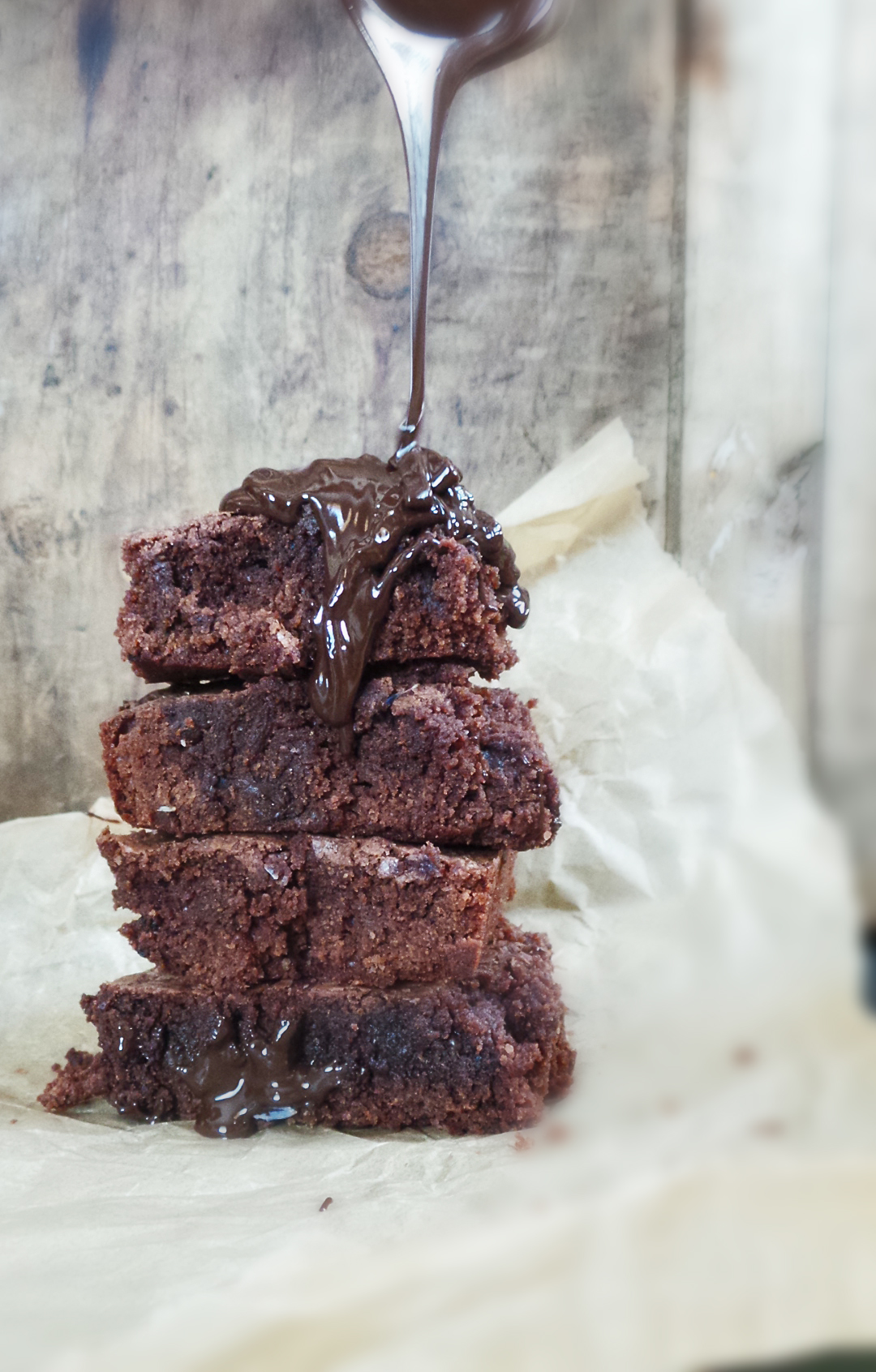 I was surprised how thick and chewy they were even without the chemical leavener. I think I found my new brownie base recipe! As for the taste, they were chocolaty and beemed with lavender. My family said it tasted like a combination of floral and minty. It's definetly different than your average chocolate brownie but sometimes different is good. I served mine warm over some honey ice-cream and needless to say, I ate warm lavender brownies with honey ice-cream for the next four days and was not mad about it. Enjoy!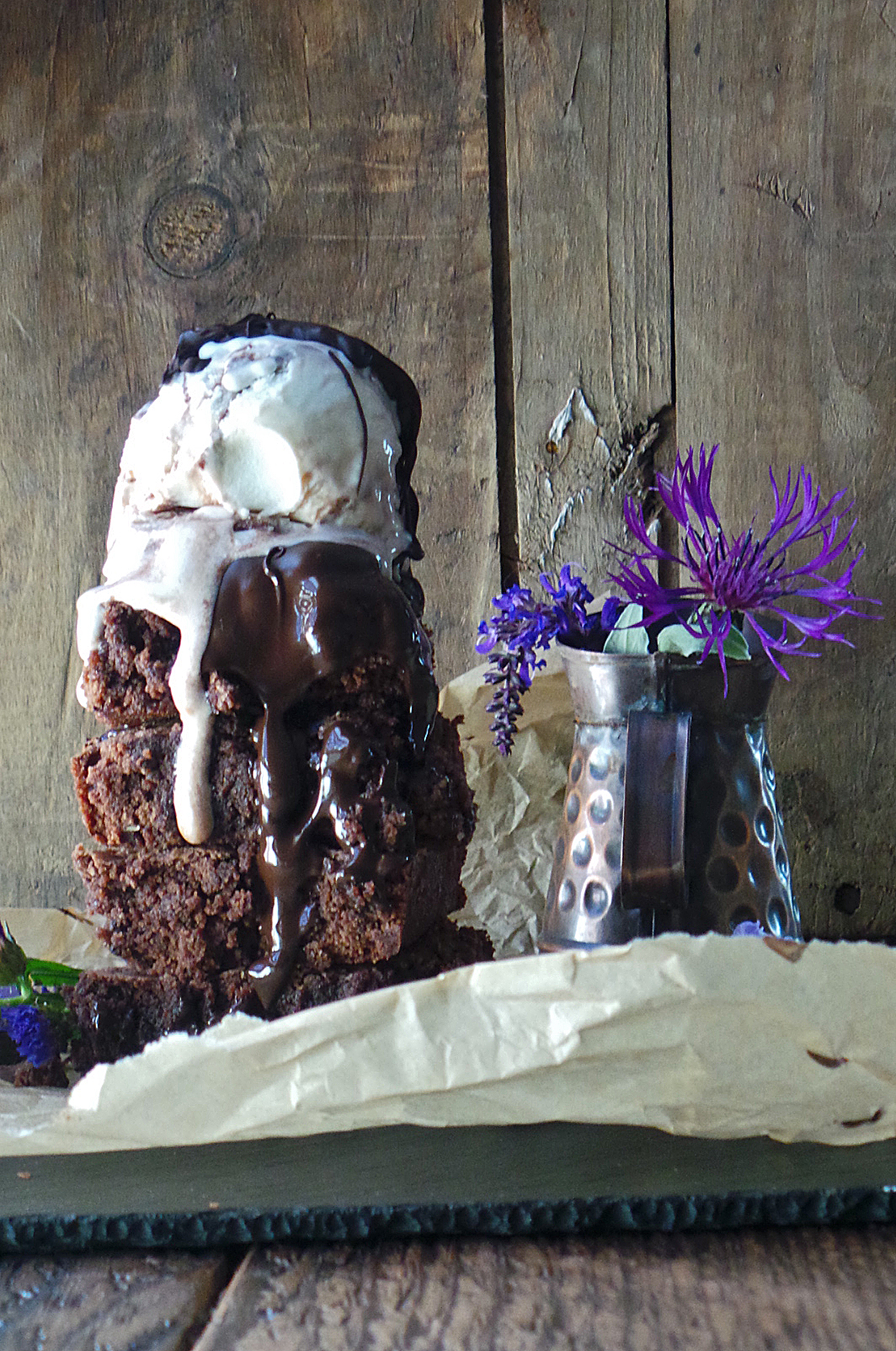 Chocolate Lavender Brownies
2015-05-26 13:42:07
Serves 24
Ingredients
1 teaspoon dried culinary (lavender bulbs)
3 cups sugar
1 3/4 cups all purpose flour
3/4 cup cocoa powder
1/2 teaspoon salt
1/4 tteaspoon instant espresso powder
2 sticks butter
4 eggs
2 teaspoons vanilla
Instructions
Preheat the oven to 325. Grease a 13x9 baking dish or line with parchment paper.
Place the lavender in a spice grinder with a tablespoon of the sugar and pulse until finely ground. You can do this in a mortar and pestle!
Combine the flour, cocoa powder, salt, coffee powder, sugar, and lavender sugar. Mix and create a well in the center.
Microwave the butter until melted. Allow to cool for a minute.
Beat the eggs and vanilla in a bowl, then slowly temper in to the hot butter while whisking. Start adding a drop of the eggs at a time, then gradually increase the speed. This will help the eggs from scrambling up on ya.
Pour the butter mix into the dry ingredients and mix until just combined.
Pour into the prepared pan and smooth the top. Bake for 45-55 minutes until a tooth pick comes out clean.
Enjoy with ice-cream, preferably honey ice-cream!
Notes
Nutritional Info is based on one brownie
http://www.vodkaandbiscuits.com/